Maison Francis Kurkdjian has worked its magic again and treats us to an eau de parfum dressed in a noble emerald green called Aqua Media Cologne Forte. Friends of the brand will prick up their ears, because the fragrance house has already launched several aqua compositions on the market and also launched forte versions of some of them. But with Aqua Media Cologne Forte, Francis Kurkdjian is taking a different approach. There is no predecessor fragrance; rather, the creation is available exclusively in the cologne forte version.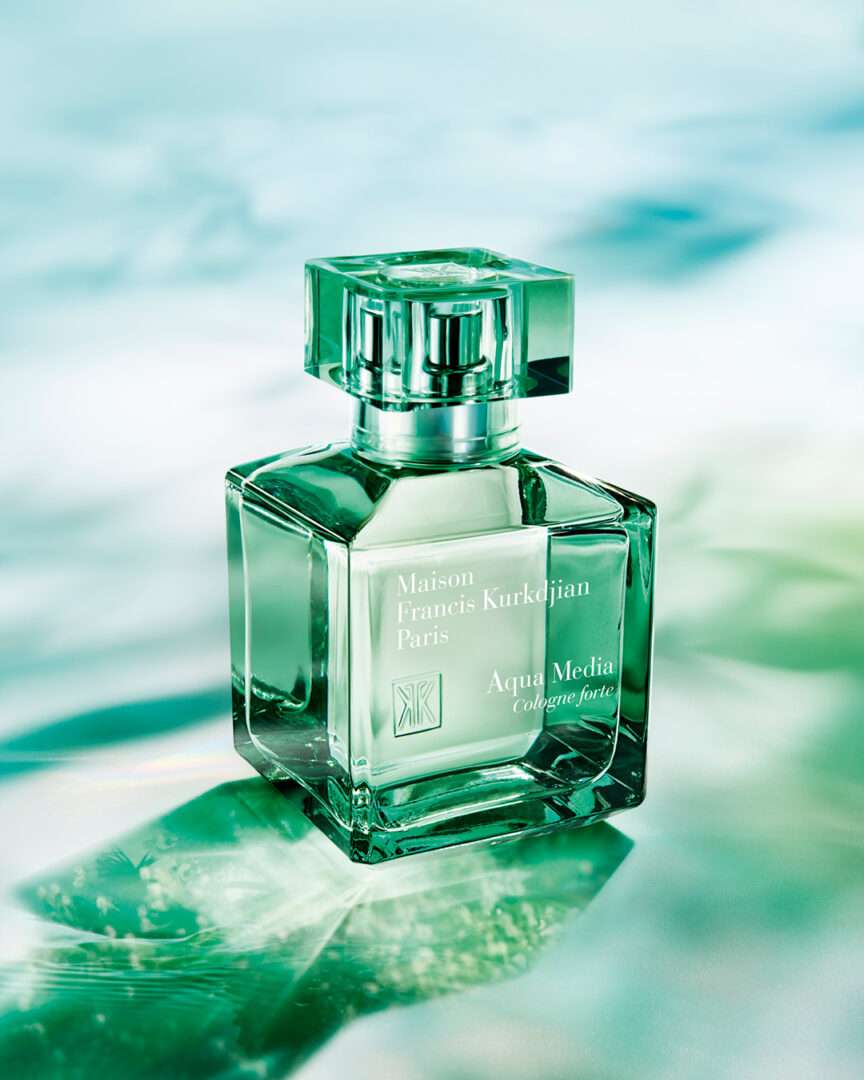 The colour of the bottle already appeals to me personally. This strong blue-green is expressive and evokes associations of freshness, vitality, strength and energy. So I suspect it's an invigorating and refreshing fragrance – possibly with an Asian touch – that is contemplative and calm despite its energetic character. My expectations are pretty high, what do you think? I wonder if Aqua Media Cologne Forte will develop accordingly or turn out quite differently?
Aqua Media Cologne Forte
The transparent Aqua Universalis Cologne Forte, the azure Aqua Celestia Cologne Forte and the yellow-gold Aqua Vitae Cologne Forte are now joined by the blue-green or sea-green newcomer Aqua Media Cologne Forte. There are big shoes to fill for the Eau de Parfum, as the three previously launched creations are incredibly popular with niche fragrance fans.
Typical for the Colognes are, of course, the vitalising citrus notes that give the compositions their very special charm, magic and precisely that summery freshness that we appreciate so much in the light fragrances. Perfumer and brand founder Francis Kurkdjian combined the ingredients verbena, bergamot, fennel, hedion and musk for Aqua Media Cologne Forte.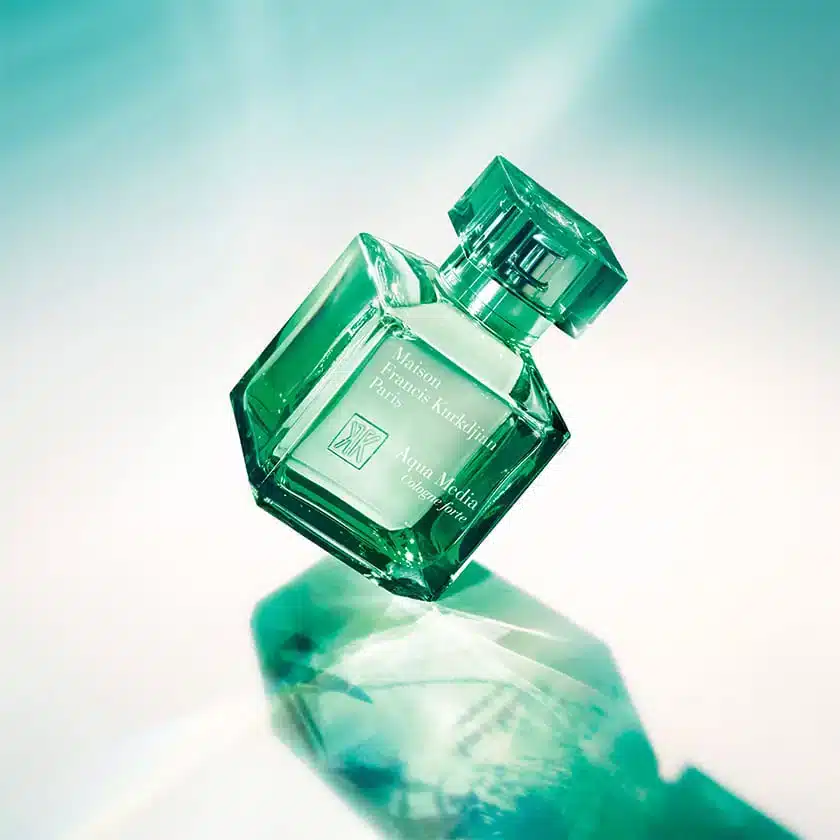 Green, the colour of water and light, is the middle colour of the rainbow prism and reflects balance in motion. It embodies the vibrant freshness of Aqua Media Cologne forte with Calabrian bergamot, verbena, sweet fennel, hedion and a woody musk accord.
Dive into the deep blue-green
At first sniff, I perceive the fragrance as wonderfully green and refreshing, although Aqua Media Cologne Forte is also delicate, transparent and calming. Verbena and bergamot lend the creation minty, invigorating, green nuances, which have a certain astringency, powdery facets and a gentle sweetness. The latter probably also comes from the aforementioned fennel, which forms a successful melange with the floral, jasmine-like notes of Hedion.
Water accents flow through the creation, reminding me of tea. Not fennel tea, of course, but rather a green tea infusion, possibly refined with a few jasmine blossoms. Light and airy musk notes refine the base on which the greenish-minty and floral-fresh facets of the composition slowly and leisurely settle.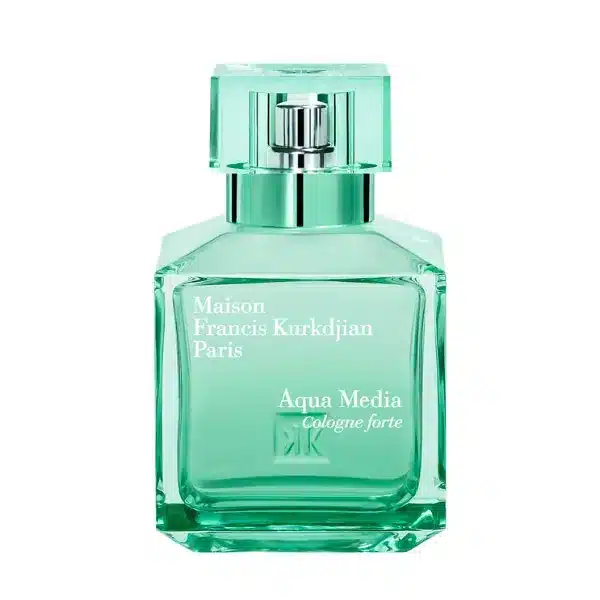 The latest creation by Maison Francis Kurkdjian is perfect for summer and warm to hot days. A fragrance that, for me, has the meditative aura of a Zen garden, with inherent green tea nuances, but also delightfully minty-citrusy hints. A multi-faceted and simply wonderful unisex fragrance companion for anyone looking for a cologne-like, expressive and masterfully composed creation in deep green with a medium presence and good longevity for any occasion. An absolute must-try, not only for Kurkdjian fans! 💚