Hamburg-based niche label Atelier PMP has launched a new fragrance line called Subversive Selfcare. At first glance, this sounds unremarkable, but the fragrance house is known for its pithy sayings, its unusual perfume names and creations, and also for deliberately pushing the boundaries of the ordinary. It is therefore not surprising that the term "Subversive Selfcare" is a contradiction in terms. Because the word subversive is synonymous with "rebellious," "seditious," and "insurrectionary."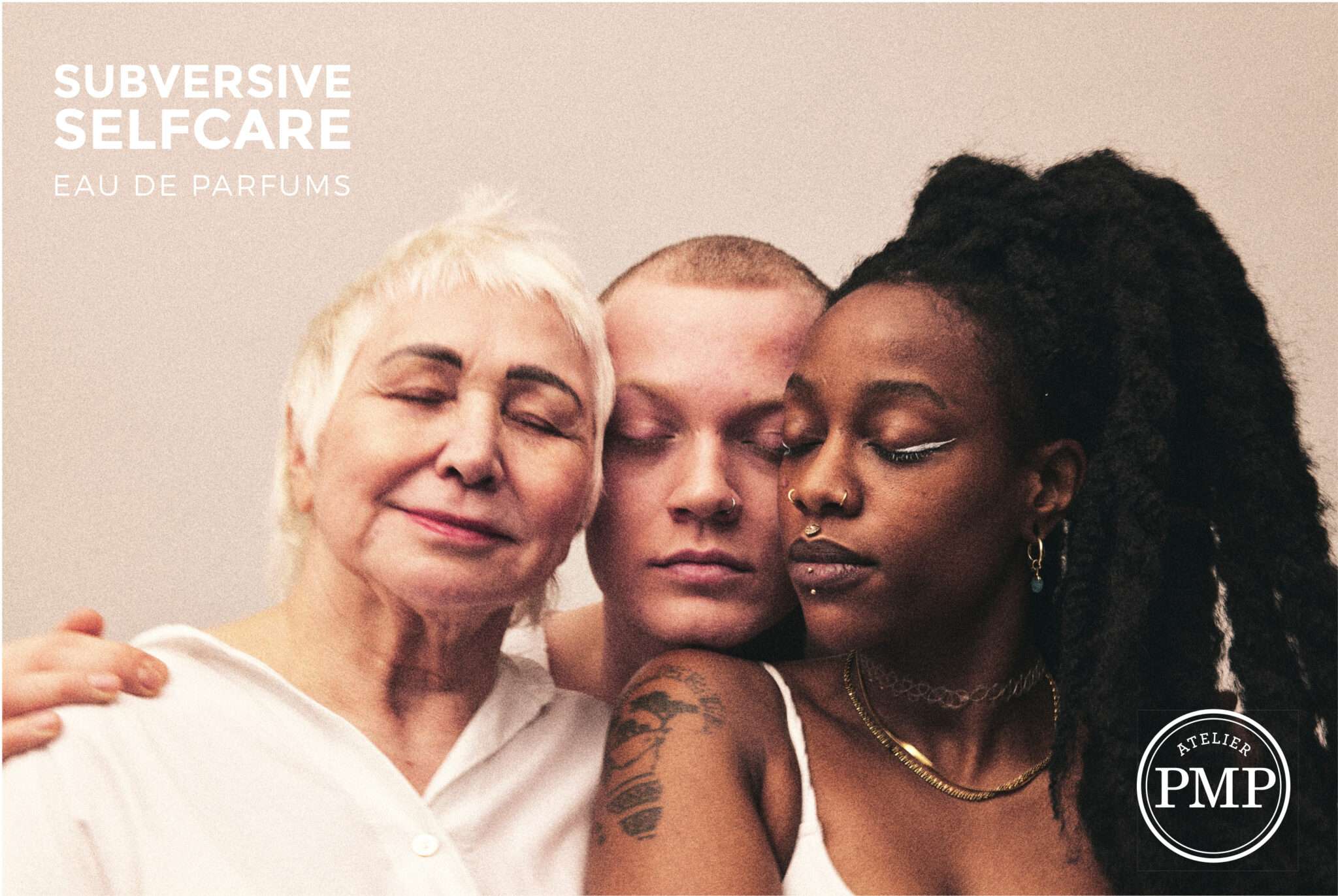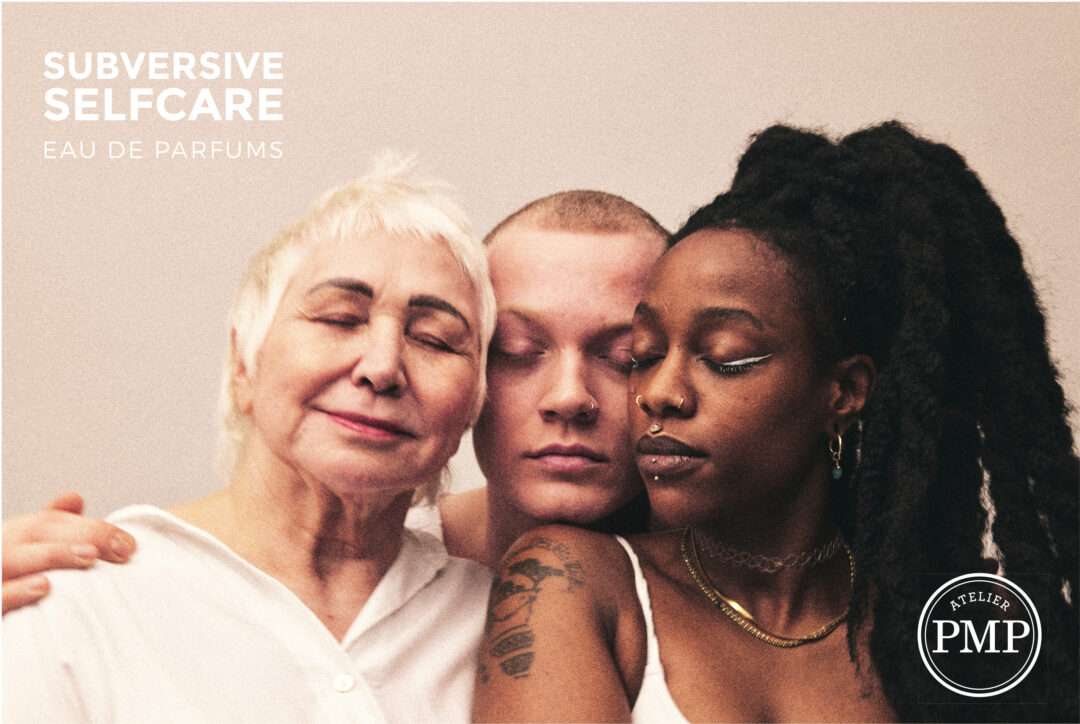 As usual, I'd like to link you to the brand's posts below, because Atelier PMP's portfolio is incredibly exciting and there's also a two-part interview with co-founder Daniel Plettenberg that's absolutely worth reading.
Subversive Selfcare – Atelier PMP
The new Subversive Selfcare line comprises three fragrances, which, in keeping with self-care, bear the names Clean 01.1/SN, Care 02.1/UX and Calm 03.1/YC, which, for the sake of simplicity, I will briefly call Clean, Care and Calm in the following. The line is dedicated to reflecting on oneself. Awareness is a popular term these days. Listening to yourself, taking time for yourself and your own needs, and not always putting them second. Because in our fast-paced and results-oriented society, characterized by hectic, deadline stress and pressure to succeed, many fall by the wayside psychologically and physically.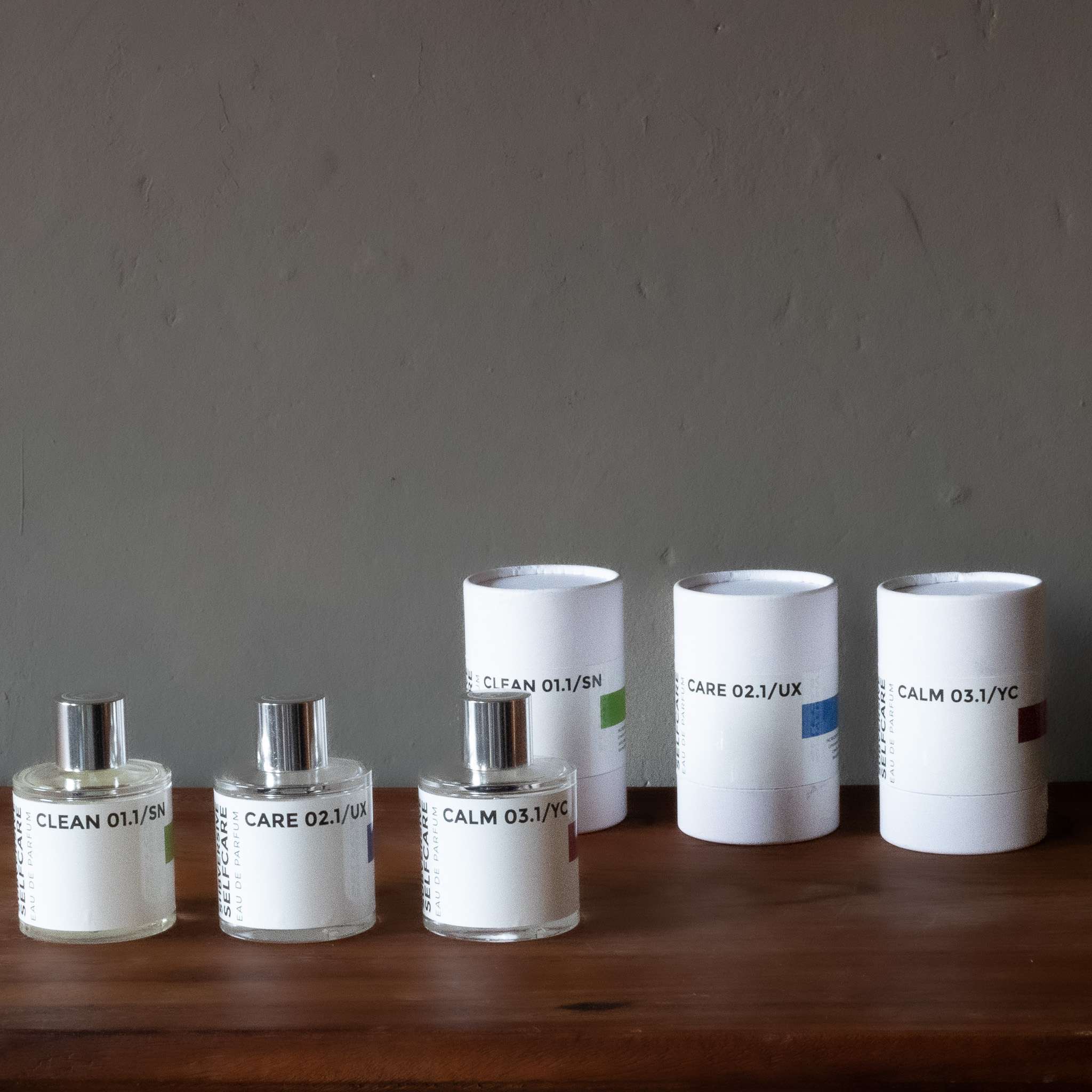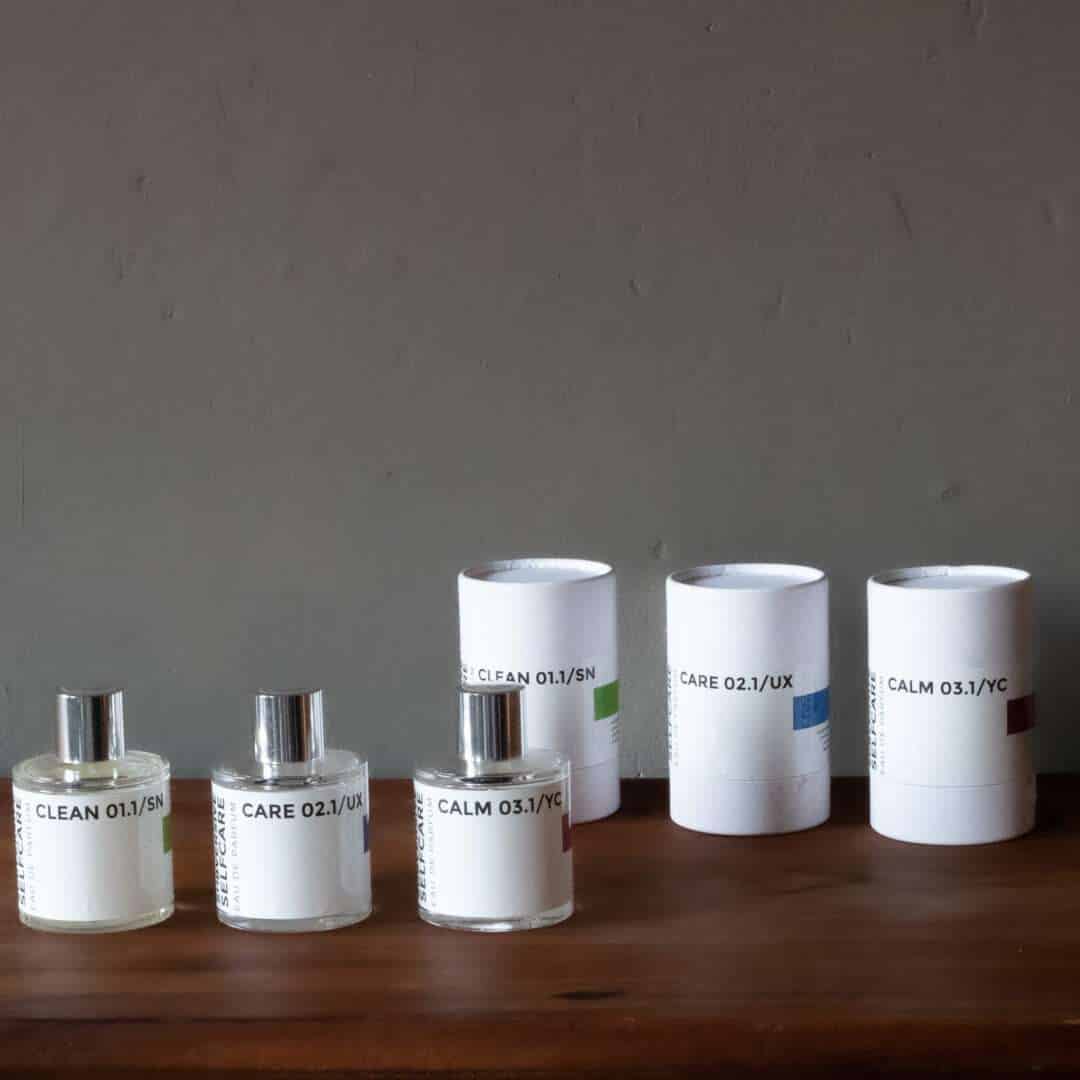 Subversive Selfcare is more than just the idea of smelling good. It's an important reminder of the need to take time for ourselves instead of constantly throwing ourselves into the hustle and bustle of everyday life. Subversive Selfcare is designed to inspire us to give ourselves the attention we deserve. Selfcare is subversive because it contradicts society's notion that productivity and performance always take precedence over personal well-being, and reminds us that we should love and value ourselves.
While Atelier PMP's previous creations were all developed by Mark Buxton, the Subversive Selfcare Collection comes from Scott Moroschan, who has worked as a perfumer for more than twenty-five years. In addition, Moroschan, who was born near Detroit, is also a visual artist and creative entrepreneur, as you can read on his homepage.
Clean – and clear
The first fragrance of today is Clean. The name will probably be the programme, at least I have a strong suspicion of that. Whereby the fragrance notes may well allow other conclusions: Galbanum, gardenia, Szechuan pepper, absinthe, mandarin, neroli, orange blossom, jasmine, iris, cedarwood, amber and musk.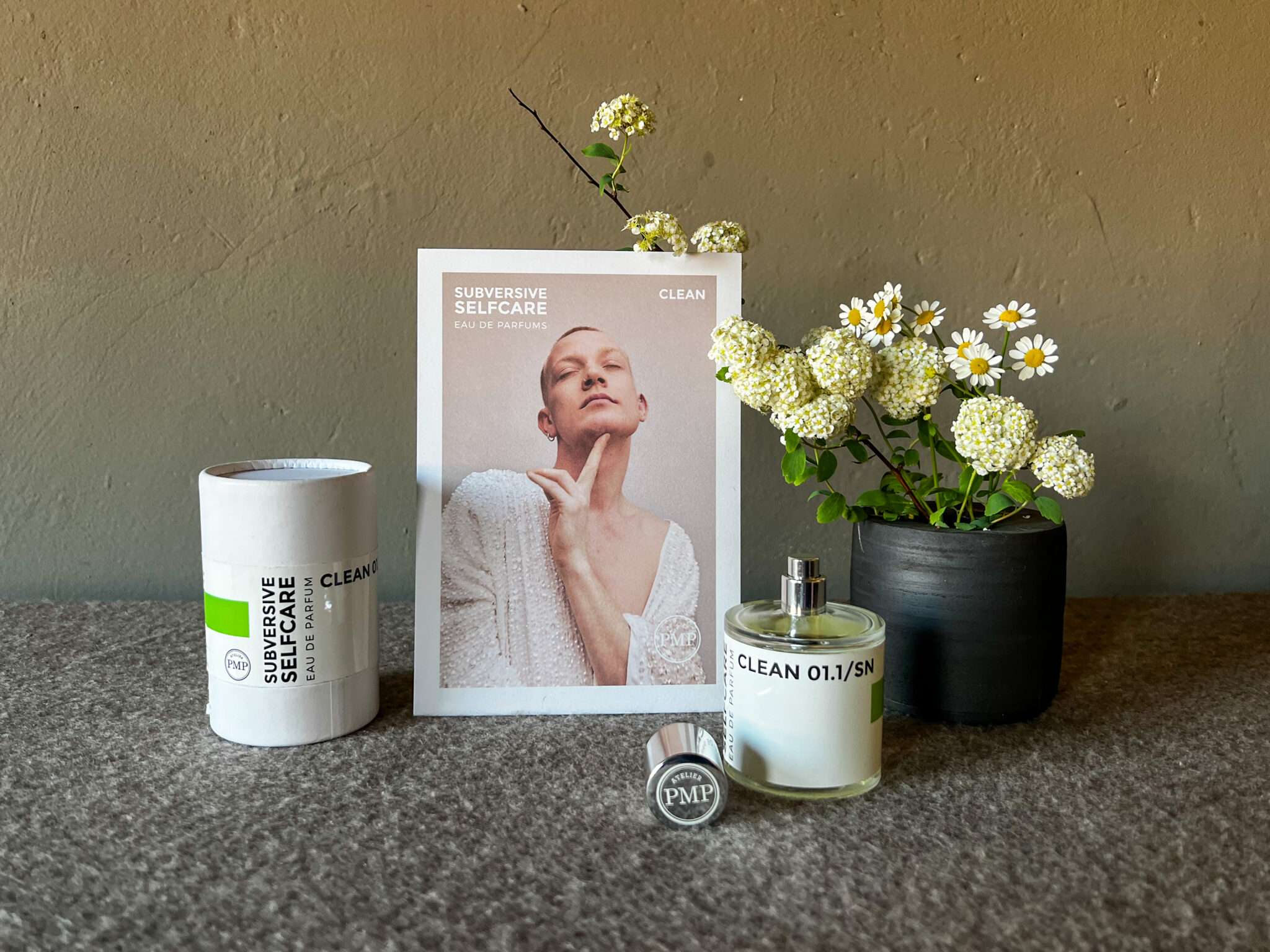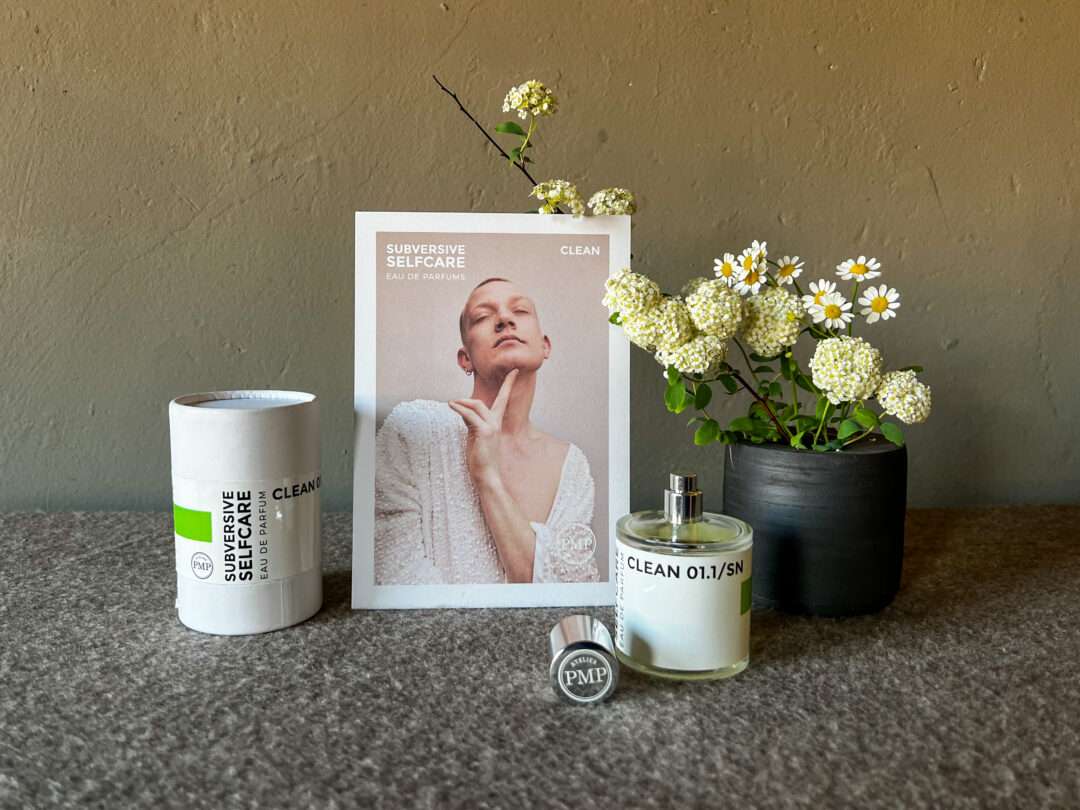 The opening of Clean reminds me of a cool spring or summer morning when the plants are covered in dew. Fresh and green, rather tart than sweet is Clean. Not a herbal green, but with leaf juice nuances that have an Asian-meditative feel. A delicate floral creaminess joins in, underlining and not dominating, giving the eau de parfum soft fruity accents, but also a certain tangy component. Watery notes flow through the fragrance as it progresses, reminiscent of tea in conjunction with the green nuances, before the creation slowly slides into the base, where cedarwood, iris and musk provide clean and light creamy facets warmed by a touch of amber. Transparent, airy and calm, Clean is an absolute evergreen in terms of occasion, season and gender.
Care – Protection & Comfort
After Clean makes us feel clean and pure, Care is now all about that cosy feeling of comfort. You don't necessarily need other people for that, because as I understand it, the Subversive Selfcare line is about the experience of being self-sufficient and your own safe haven. Those who are at peace with themselves – or on the way to it – may also get along better with themselves, can lean back into themselves and let go.
Atelier PMP wants to pave the way to more comfort and well-being with his creation Care and this should succeed with the help of the fragrance notes violet, mastic, passion fruit (passion fruit), mandarin, bergamot, rose, magnolia, peony, tiare, iris, heliotrope, amber, cedar and musk.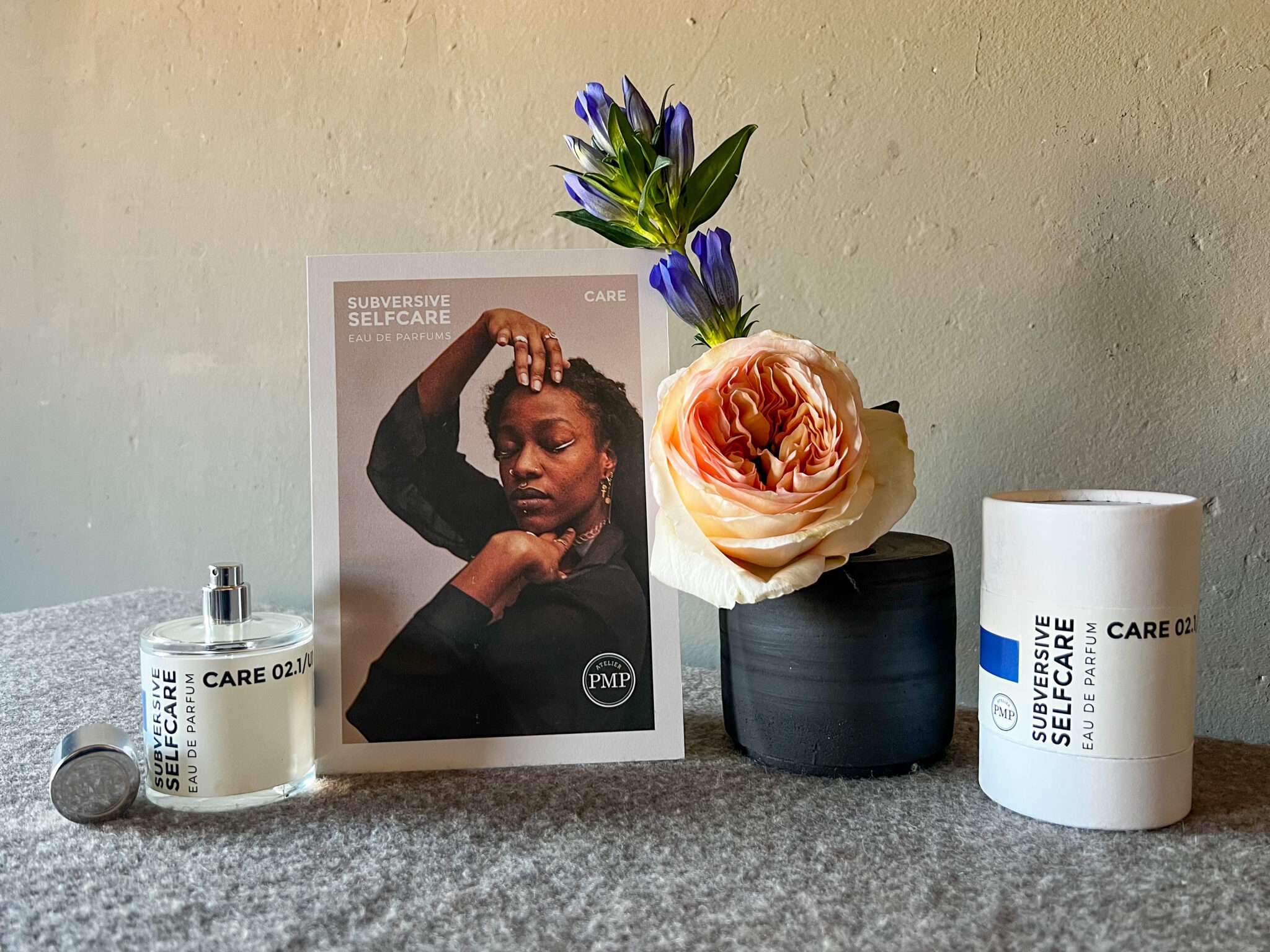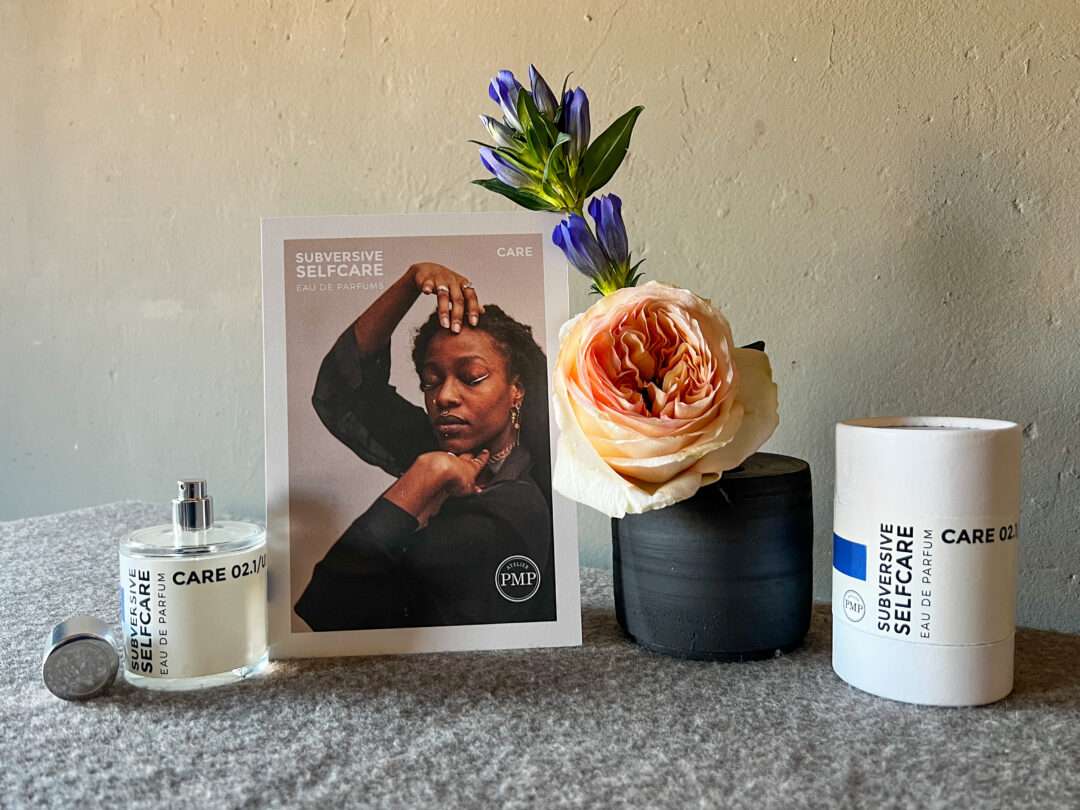 Powdery violet and refreshing tangy fruits characterize the opening of Care from the house of Atelier PMP and instantly create a summery good mood. Delicate watery nuances appear in the creation, owed to rose and magnolia, which form a wonderfully pretty floral bouquet with tropical creamy tiare and lovely peony that accompanies the perky fruit befitting its status. The fruits are indeed noteworthy, especially the passion fruit is clearly perceptible, far into the course of the fragrance. In the base, cedar, musk and iris provide powdery-creamy and clean nuances. Overall, a fine, fruity and soft unisex fragrance with a molecular character that is restrained, transparent and incredibly relaxed.
Calm – Soothing Harmony
After the cleansing effect of Clean and the self-care fragrance of Care, Atelier PMP now gives us Calm, a creation full of peace and harmony, which should serve as an olfactory rounding of the trio. The eau de parfum is intended to restore our inner balance, bring us mentally in balance and strengthen our resilience.
For this purpose, Scott Moroschan and Atelier PMP combine the ingredients grapefruit, bitter orange, gin, cardamom, floral notes, magnolia, neroli, rose, honey, incense, vetiver, labdanum (cistus), patchouli and musk.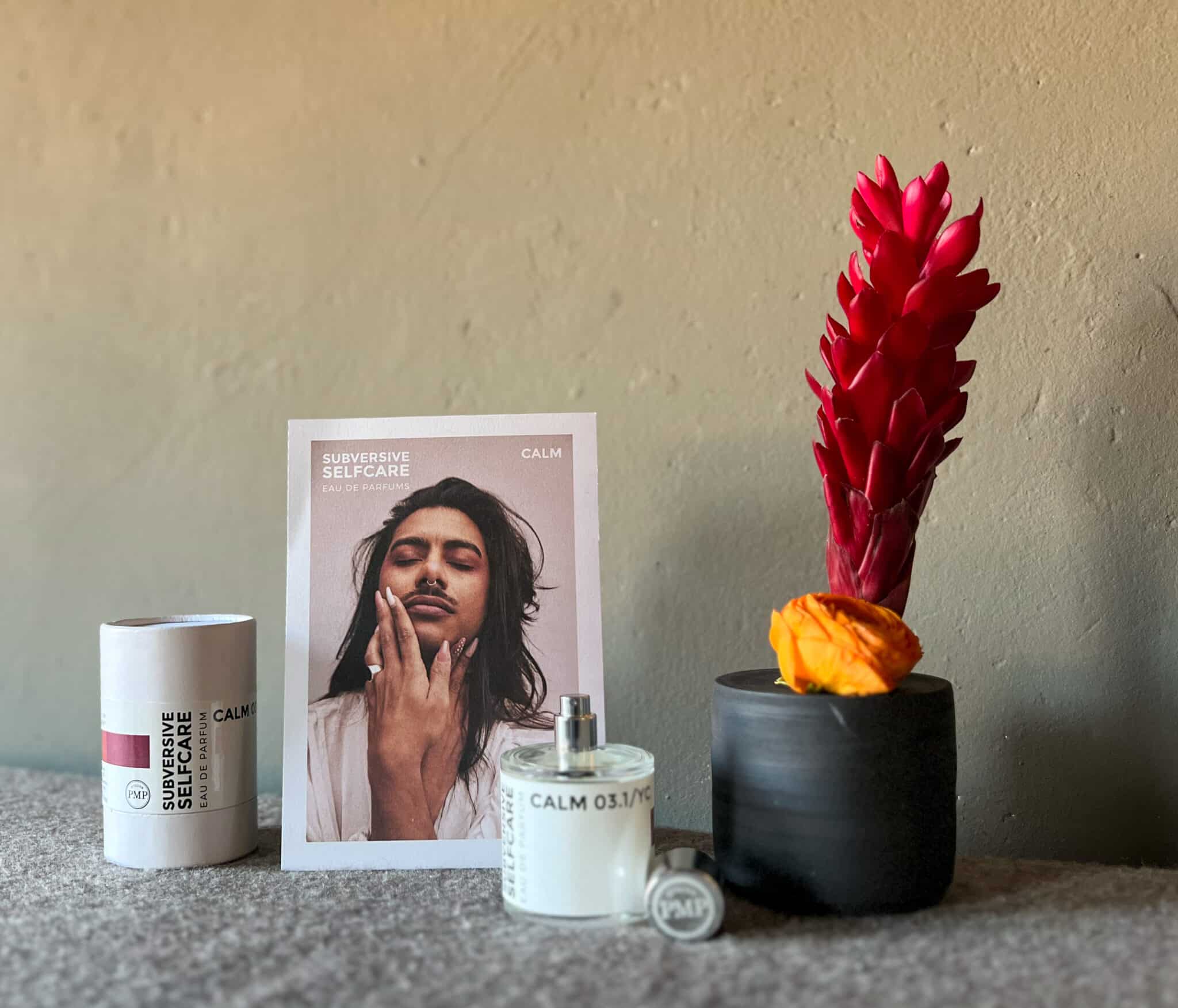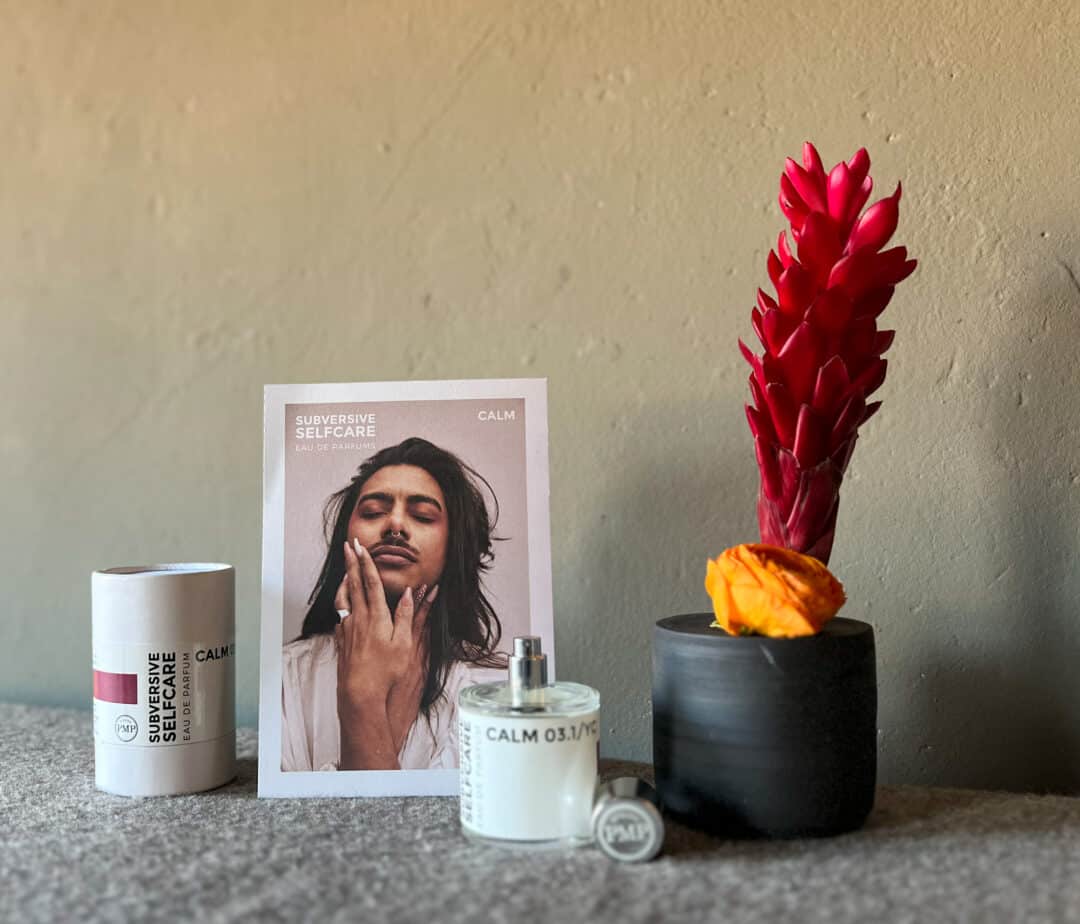 Tart citrus meets sparkling gin and greenish-spicy cardamom in the opening of Calm, before the scent is taken over by subtle floral nuances. Gentle aquatic chords of magnolia combine with honeyed lucid rose and orange-fruited neroli. Frankincense brings a subtle, resinous-smoky coolness to the scent that breathes contemplative, almost sacred moments into Calm. In the finish, the woody-creamy and earthy nuances of patchouli and vetiver in combination with sweet-smoky labdanum and finest musk powder provide a coherent and extremely harmonious rounding. This brings this Subversive Selfcare Collection by Atelier PMP full circle, an all-around great unisex line that is suitable for every day and office wear and is suitable for all ages and seasons.