Master perfumer Lucien Ferrero has launched a new brand, Anthologie by Lucien Ferrero. I am a big fan of the creations of the perfumer, and so I am very pleased to be able to present you here in the context of his collection for Anthologie also immediately a few of his fragrance compositions. Some of you will remember that a few years ago, Lucien Ferrero already launched a label that bore his name. With Anthologie by Lucien Ferrero, he not only relaunches the "old" creations in a revised guise, but also brings a few new ones to the range of Aus Liebe zum Duft.
In 2019, I have already presented to you the first three Eaux de Parfum Par Amour Pour Elle, Par Amour Pour Lui and Seringa Blanc (read here), as mentioned then still under a different brand name and also with a different bottle, as you will see in the pictures. These three were joined over the years by the fragrances Sakura Imperial and Harmonie Pastorale, before the trio C'est Rebelle, C'est Mutine and Ce n'est pas un Patchouly completed the collection (at least as of today) in 2023. And so today and tomorrow I will gradually present to you the five still unreviewed creations of the fragrance house Anthologie by Lucien Ferrero. I would like to start with Sakura Imperial and Harmonie Pastorale.
Sakura Imperial – Ruling Cherry Blossom
Cherry fragrances are currently springing up in the niche fragrance world in a way that is otherwise only known from mushrooms in autumn. Numerous I have presented to you in recent weeks and months and who wants to learn a little about the keyword "cherry" can do so here. Lucien Ferrero's eau de parfum Sakura Imperial, launched in 2020, pays less homage to the bright red stone fruit, which likes to appear quite boldly in a double pack, and more to the cherry blossom.
Because Sakura, Japan's cherry blossom, has a very special cultural significance in the Land of the Rising Sun. This may also be due to the fact that cherry trees are abundant, and thus the sea of blossoms spreads across the islands of Japan from southwest to northeast from March to May. At flowering time there are special festivals, there are songs and poems in honour of the pink flower.
Sakura Imperial, the tribute to the Japanese cherry blossom, was created by master perfumer Lucien Ferrero with the help of fragrance notes lemon, chamomile, cypress, black pepper, cherry blossom, floral notes, jasmine, black currant, sandalwood, raspberry blossom and tonka bean.
Japan's favorite flower
Citrus notes and woody conifer open Sakura Imperial, underpinned by the spicy herbal nuances of chamomile. But soon the protagonist appears in the fragrance. Gentle, lucid and creamy is the cherry blossom, which smells distinctly of cherry. Bright, delicate and fine-powdery is the eau de parfum in the further course of the fragrance.
Cherry blossom occupies a central place, framed by fruity-woody notes, by the hay-like spiciness of tonka bean and transparent flowers. Very airy, light and quite molecular appears Sakura Imperial, which gradually fades with delicate and powdery-creamy nuances.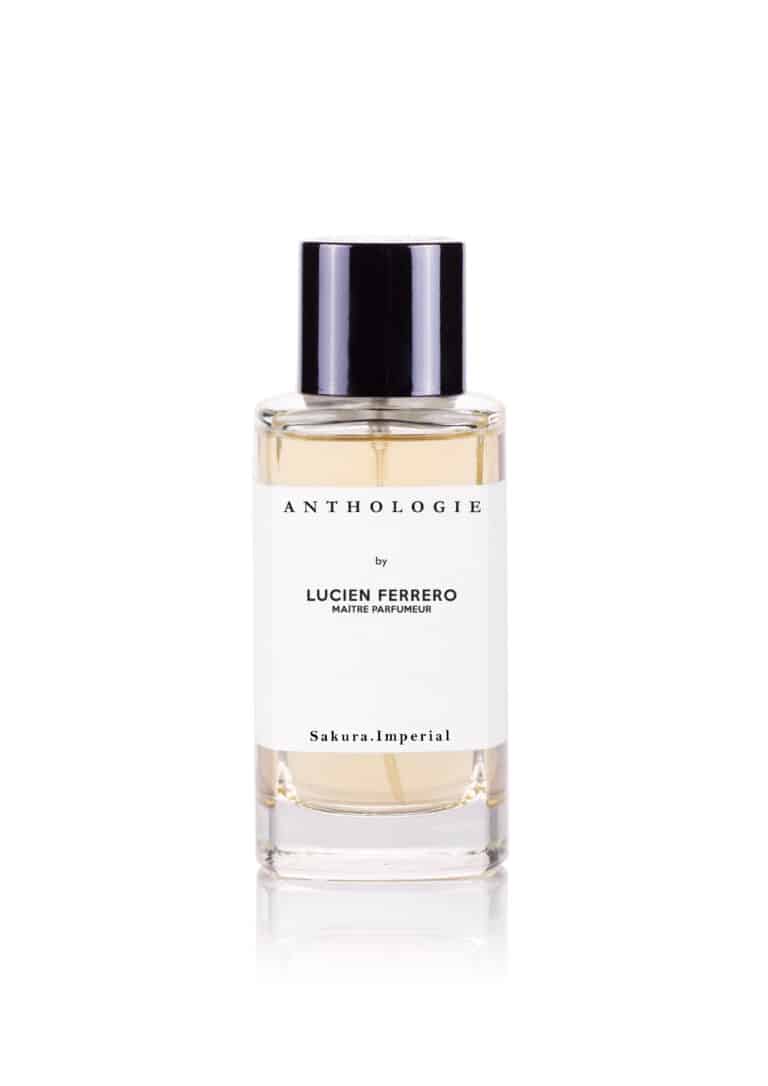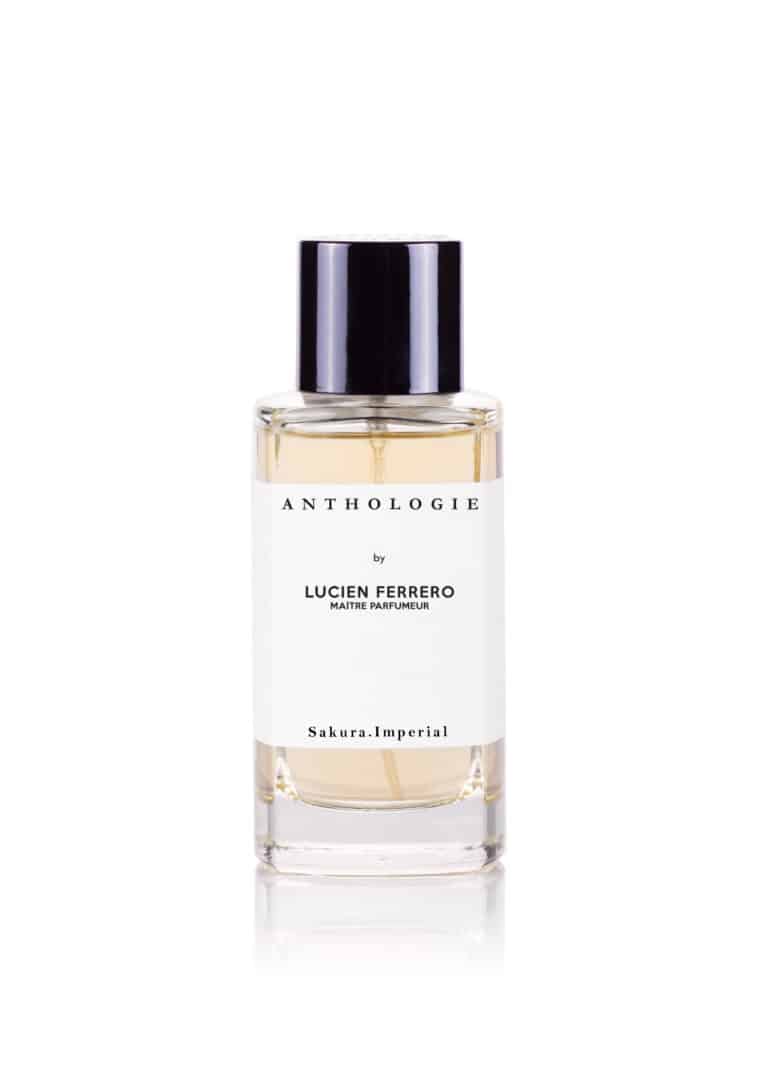 Sakura Imperial by Anthologie by Lucien Ferrero is a soft, delicate and light cherry blossom fragrance that combines spicy, herbal and fruity nuances with floral-woody ones. Very modern, elegant and definitely with a certain molecule character, the eau de parfum is an uncomplicated unisex fragrance suitable for everyday and office use, which I tend to see in spring, summer and warmer autumn days rather than in the depths of winter. It has a rather light to medium presence and lasts just as long. For those who love the delicate scent of cherry blossoms and would like to see it realised in a tangy, woody way. 🌸
Harmony pastoral – shepherd idyll
I do not know why, but when I think of Harmonie Pastorale, I automatically think of lavender and Provence. Yet, Lucien Ferrero was inspired by Beethoven's 6th symphony, which bears the name "Pastorale", when creating this fragrance. There is also the theme of Pastorale in the visual arts. This includes idyllic shepherd and pastoral scenes in wonderful landscape. Surely there is also a lavender growing here and there in the paintings 😉.
Lucien Ferrero's favorite work is the voice of nature and its elements. It embodies the melody of his perfume desire, as if the fragrance notes were part of the score or the musical instruments directed by the conductor on stage.
If you cut the branches of the mastic bush in the summer, it gives off a liquid resin. This resin, also known as "Mastice di Chio", is used as a varnish in painting or for the restoration of works of art. Mastic varnish can be easily removed without causing any damage.
I am also delighted to see lavender in the fragrance notes of Harmonie Pastorale, which Lucien Ferrero combines with mandarin, mastic, peppermint, clary sage, thyme, jasmine, vetiver, patchouli and teak.
Harmonie Pastorale – Anthology by Lucien Ferrero
Pungent herbal notes open Harmonie Pastorale in a thoroughly lush manner. A little citrus freshness brings lightness, while a colourful bouquet of aromatic herbs provide exciting facets. Peppermint adds metholic coolness to the fragrance, which combines with the herbaceous green of clary sage and thyme.
Mastic gives the eau de parfum citrusy, coniferous accents, while lavender with its very own notes brings tart floral nuances to the creation. Harmonie Pastorale is in rich dark green and reveals a certain dampness and earthiness, which are certainly due to the base components vetiver and patchouli.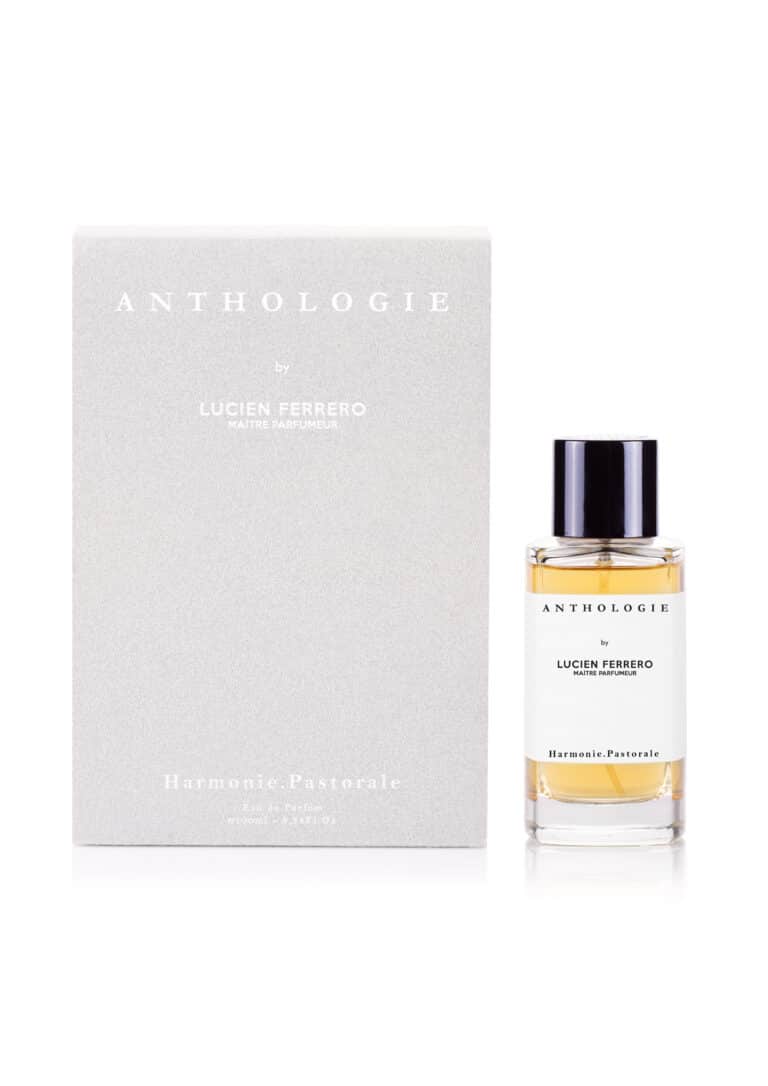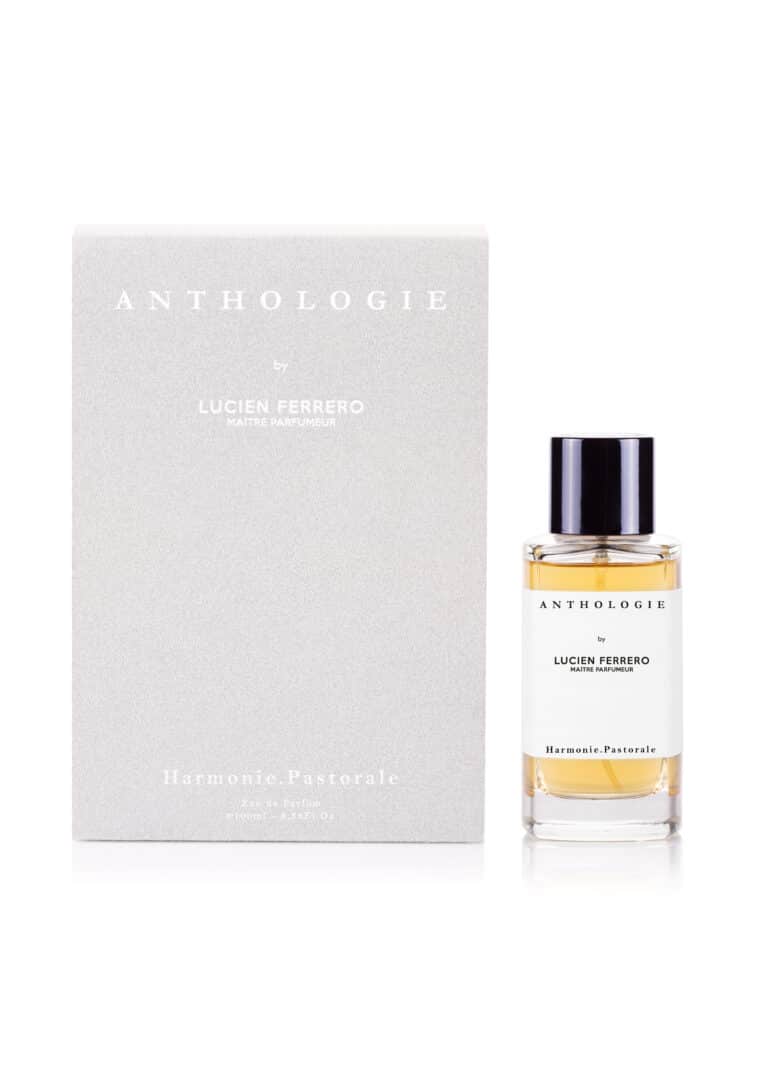 Harmonie Pastorale by Anthologie by Lucien Ferrero is a cool and natural forest fragrance that combines green herbal nuances with coniferous notes and citrus freshness. Rather masculine, the eau de parfum also has a certain nostalgic touch, although it has been interpreted in a thoroughly modern way. I perceive the presence as medium to strong, and I would classify the longevity in the same way. Very calm, meditative and classic in appearance, the fragrance has a certain melancholy, pensiveness and contemplative mood in my eyes that makes it all the more beautiful. 💚