Today I would like to present you the eaux de parfum C'est Rebelle, C'est Mutine and Ce n'est pas un Patchouly by Anthologie by Lucien Ferrero and thus conclude our two-part series on the brand for now. Yesterday, I was able to enjoy two creations of the master perfumer, namely Sakura Imperial and Harmonie Pastorale (read here) and today I want to jump right – without further ado – into the fragrance tasting.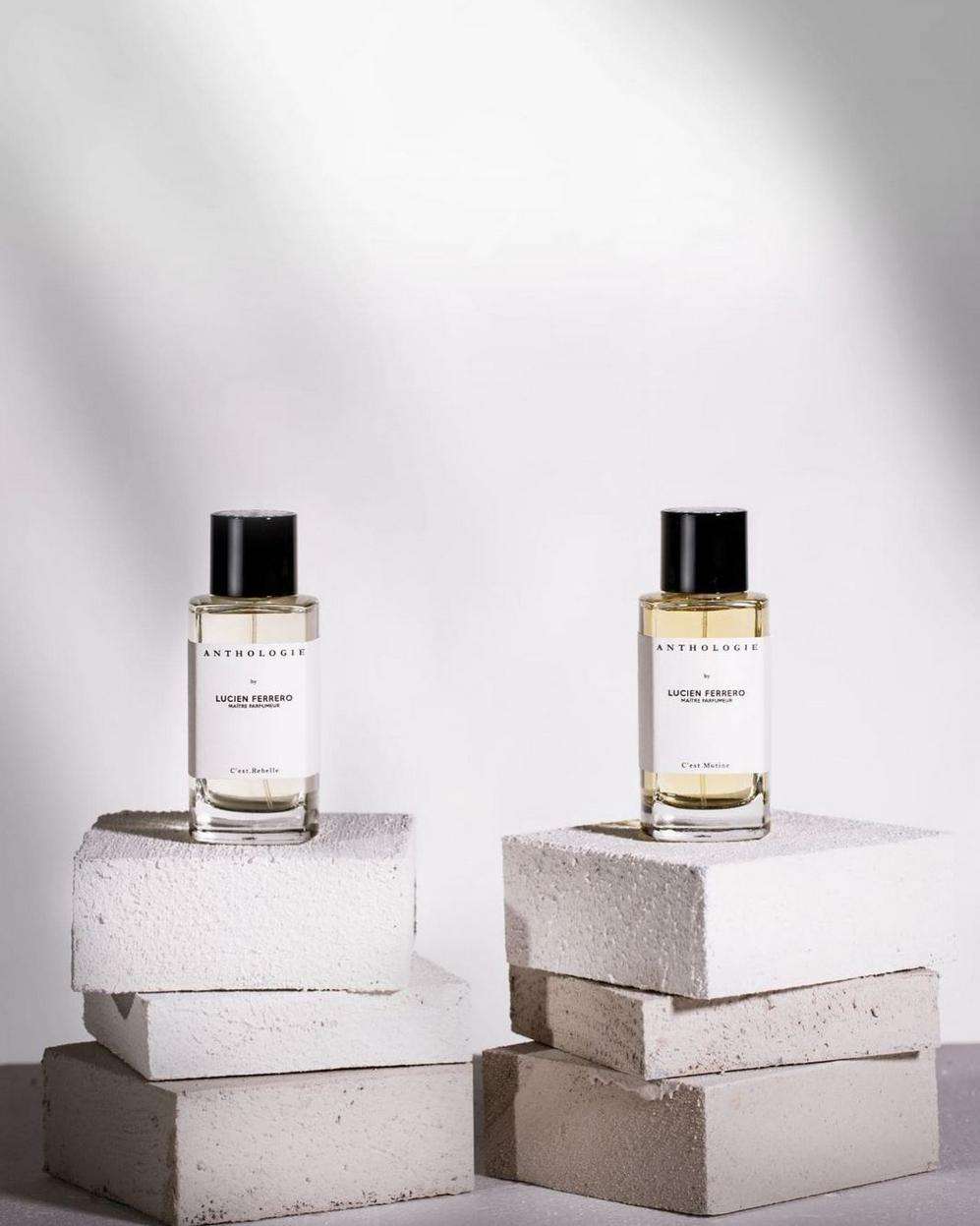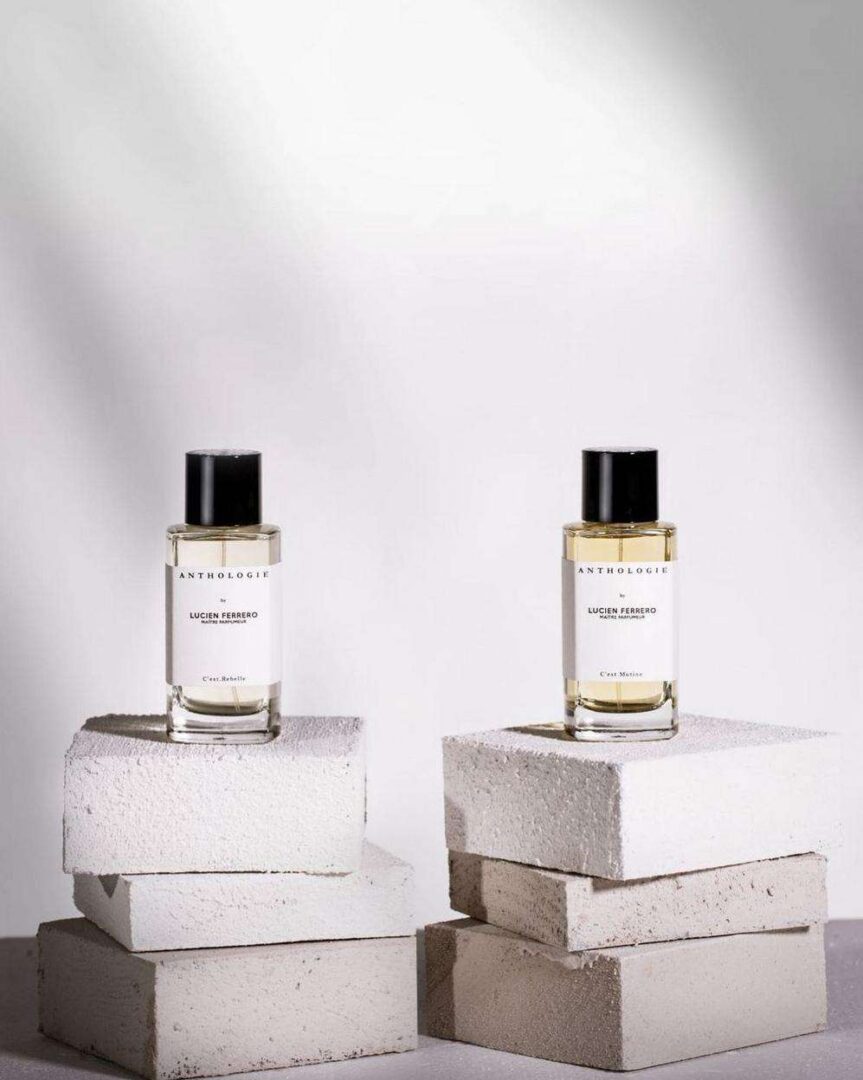 C'est Rebelle – It's rebellious!
The name of the eau de parfum suggests an extraordinary creation, a rebellious one. For the development of the fragrance, Lucien Ferrero collaborated with no less famous Jean-Claude Ellena. The two perfumers have known each other for decades, more precisely since the end of the 1960s, when they studied together in Geneva to learn the perfumery craft.
As the press text indicates, the two wanted to do things differently at the time than they had been known in the world of perfumery. Create new, innovative creations that are rebellious and riotous. Maybe that's where the name C'est Rebelle comes from. The fragrance notes I can still tell you: Bitter orange, cinnamon, ginger, pink pepper, coriander, geranium, amber, vetiver, patchouli, ambrette and ambergris.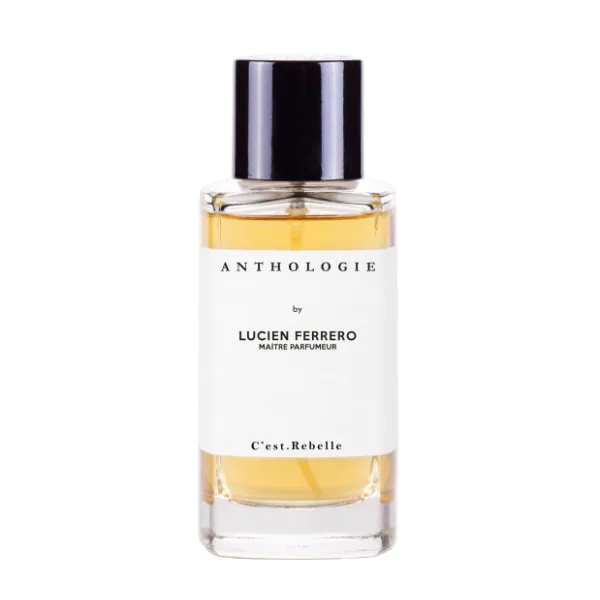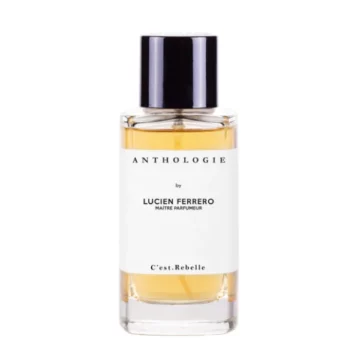 C'est Rebelle opens with a tangy, citrusy start to the fragrance, which soon turns sweet and spicy, but is still underpinned by a clear orange fruitiness. The tangy spiciness of ginger flashes here and there in the course of the fragrance, as well as creamy, sweet floral nuances that underpin and soften the fruity-spicy melange. Patchouli and vetiver lend the creation woody-earthy aspects that are accompanied by powdery-soft facets. A rather sweet and fruity-spicy fragrance with distinct bitter orange and ginger notes, with a medium presence and good longevity, which for me is more suited to spring and summer. 🍊
C'est Mutine – It's mischievous!
Literally translated, C'est Mutine means "It's mischievous". I would guess that what is meant is that something is viewed with a wink or something is not to be taken completely seriously.
At the same time, the composition does not seem at all as if it had been created by a prankster. The ingredients suggest a fruity-floral fragrance companion. Ferrero and Ellena combined mandarin, orange blossom, petitgrain, jasmine, rose, lily of the valley, raspberry, beeswax and ambrette for C'est Mutine.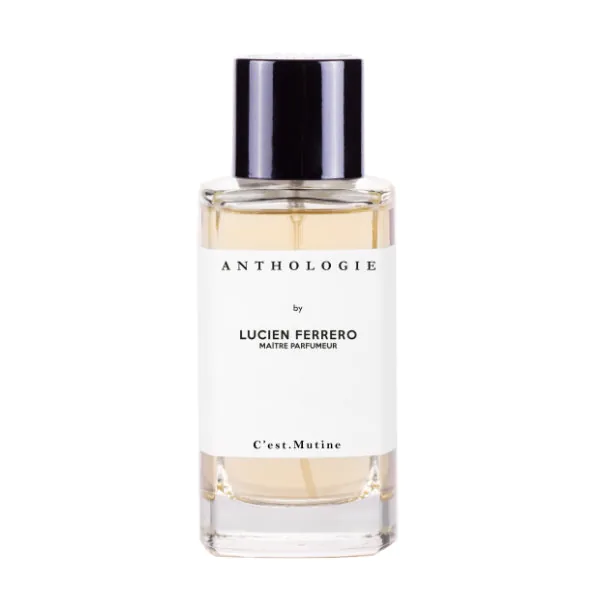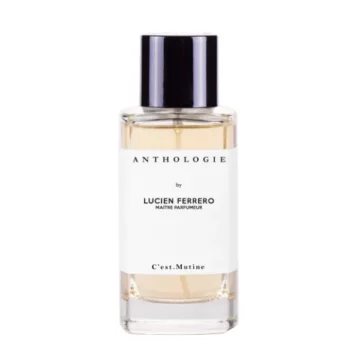 Lush and creamy powdery orange blossoms open the eau de parfum, airy and light. Tangerine adds tangy accents, while petitgrain provides greenish tart moments. At the heart of the creation, the radiantly bright nuances of lily of the valley, creamy jasmine and delicately lucid rose evoke a beguiling yet transparent floral bouquet that is wonderfully pure, softly powdery and spring-like. Into this delightful melange, the cotton-soft and comforting nuances of ambrette and beeswax gradually flow and let the fragrance fade away. A delicate, creamy powdery and floral eau de parfum.
Ce n'est pas un Patchouly
It's not patchouli, but then what is it? In any case, the popular raw material is found in the fragrance notes, combined with all sorts of olfactory colleagues of diverse colour. Bitter orange, lemon, bergamot, peppermint, geranium, carrot, mate, patchouli, nutmeg, guaiac wood, fir balsam, benzoin resin and tonka bean form the fragrant basis of this eau de parfum.
The name of this fragrance was chosen to express its originality. Although it contains a high percentage of patchouli essential oil, it is not a classic patchouli perfume. Lucien Ferrero's guiding idea was to transform this essential oil into light and elegant swirls that soar high to the sky.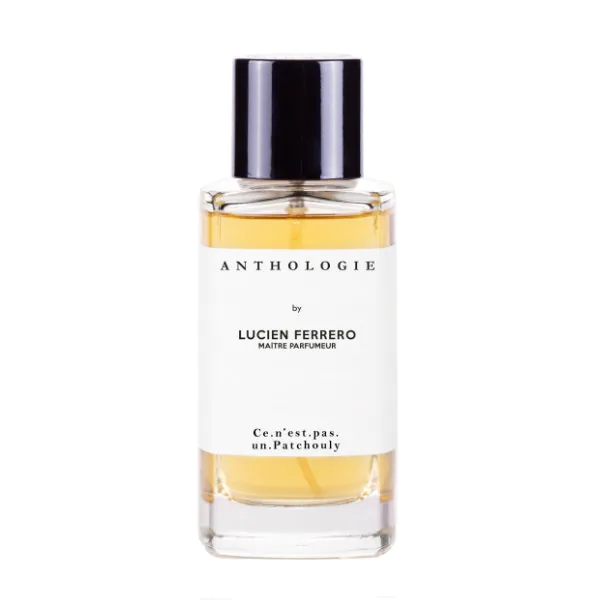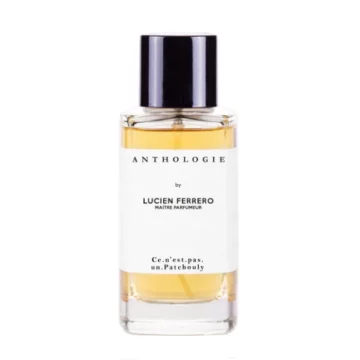 For a fragrance that is not supposed to be patchouli, Ce n'est pas un Patchouly starts with surprisingly distinct patchouli notes that are sweet, earthy, woody and creamy. The citrus fruits provide tangy accents and a certain lightness, accompanied by the menthol freshness of peppermint. Cotton soft and powdery carrot unites with delicate smoky guaiac wood and coniferous woody fir balsam as it progresses. However, the centre of the creation is still the sweet earthy creaminess of patchouli, which was implemented in the composition very bright, rather light and transparent.