Two interview days with co-founder Daniel Plettenberg are behind us (read here and here) and today I would like to introduce you to the two latest creations Geschöpf and ŌN by Atelier PMP, about which Daniel already told us a little in yesterday's post. As usual, both of today's fragrances were created by the perfumer Mark Buxton, whose compositions are legendary. Not only for his own brand, which simply bears his name, but also for Comme des Garçons, Linari, Kajal and 27 87 Perfumes.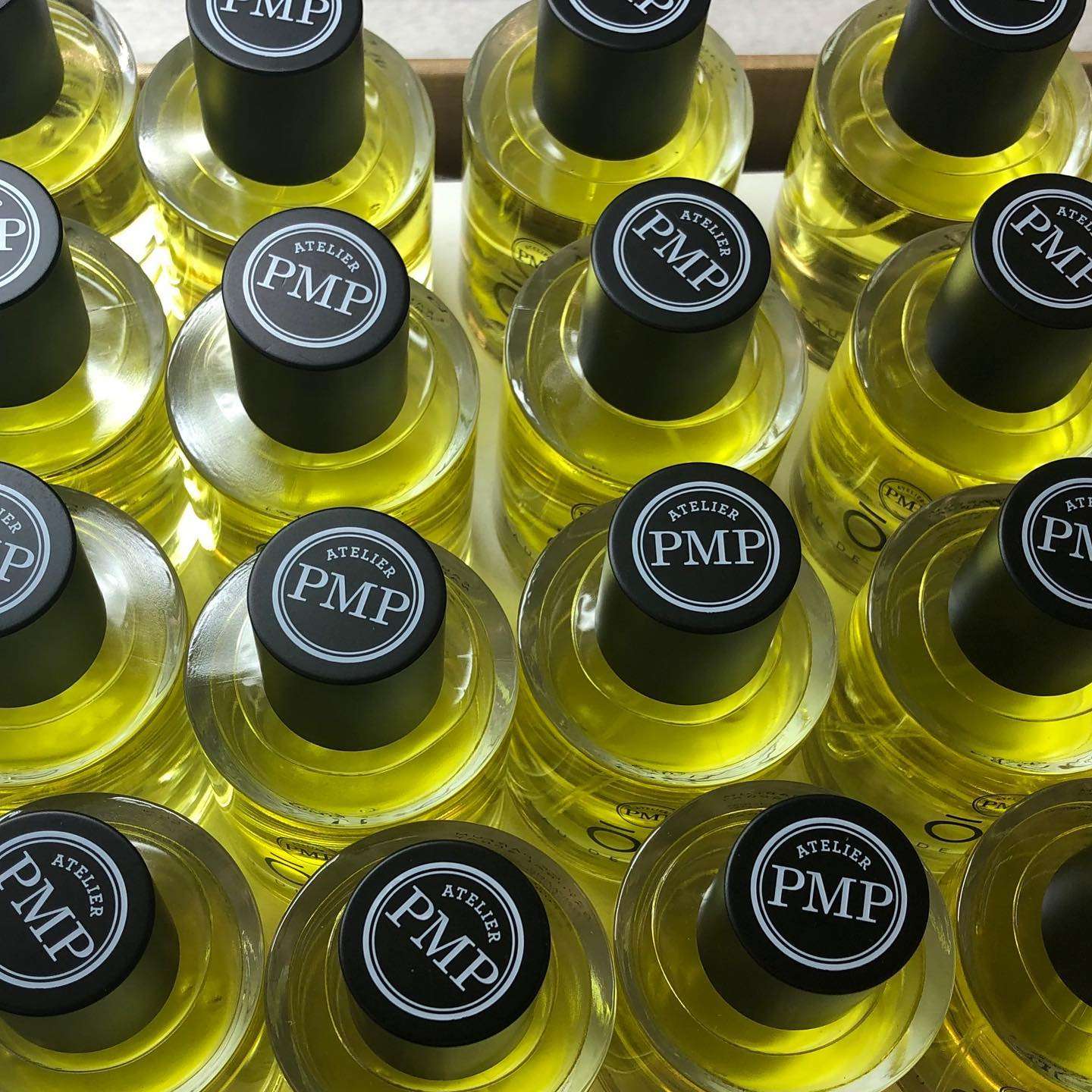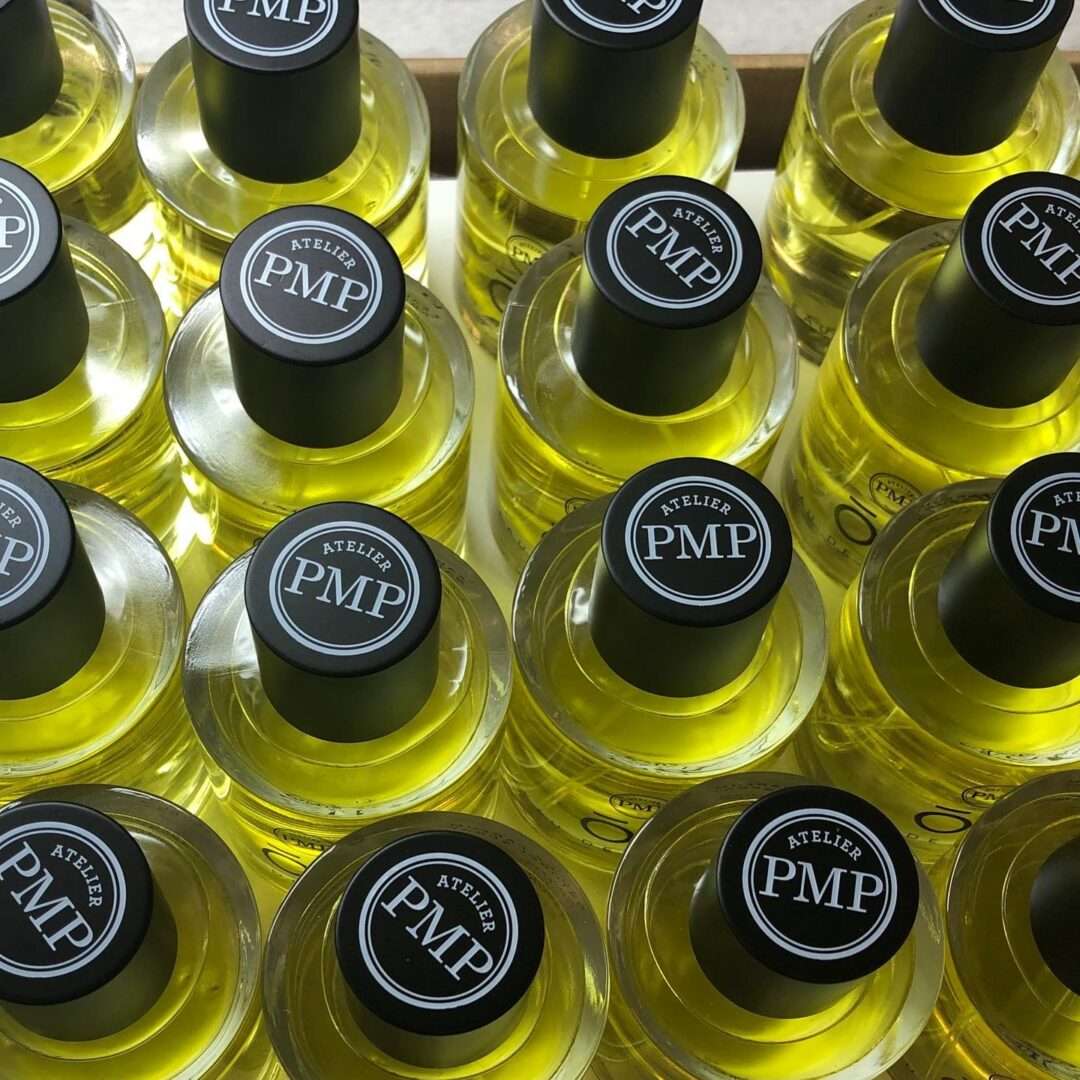 Geschöpf – Atelier PMP
With Geschöpf, Atelier PMP addresses the themes of body positivity and sexual diversity, among others. A decisive push against any kind of discrimination, as Daniel Plettenberg explained to us in an interview. To match the fragrance, there was a campaign with Berlin-based photographer Florian Hetz, who provided the niche fragrance label with nine images featuring various body parts (see image below).
Perfumer Mark Buxton used the ingredients bergamot, mandarin, cedar leaves, pink pepper, neroli, incense, ginger, cardamom, tobacco, fig, orange blossom, sandalwood, cedarwood, musk, vanilla and ambroxan for the fragrance by Atelier PMP.
Geschöpf is the tender definition of all living beings. Any form of discrimination therefore makes no sense. We are our own creation. We get to decide who, how and what we are. Our identities change, just as we are allowed to change as creatures.
Geschöpf – Be as you like
With tart and citrus notes, peppery underpinnings, Geschöpf starts in the opening. Frankincense brings a resinous smokiness into play, while ginger underscores the citrusy spiciness of the opening. Gradually, warmer and softer notes push their way into the creation. An aromatic tobacco sweetness combines with fruity greenish neroli.
Geschöpf gains intensity and volume, becomes richer and more lush. Sandalwood, with its balsamic velvety woody nuances, brings a certain coziness to Atelier PMP's creation, which is underpinned by creamy orange blossom, vanilla musk and the cotton-soft accents of ambroxan.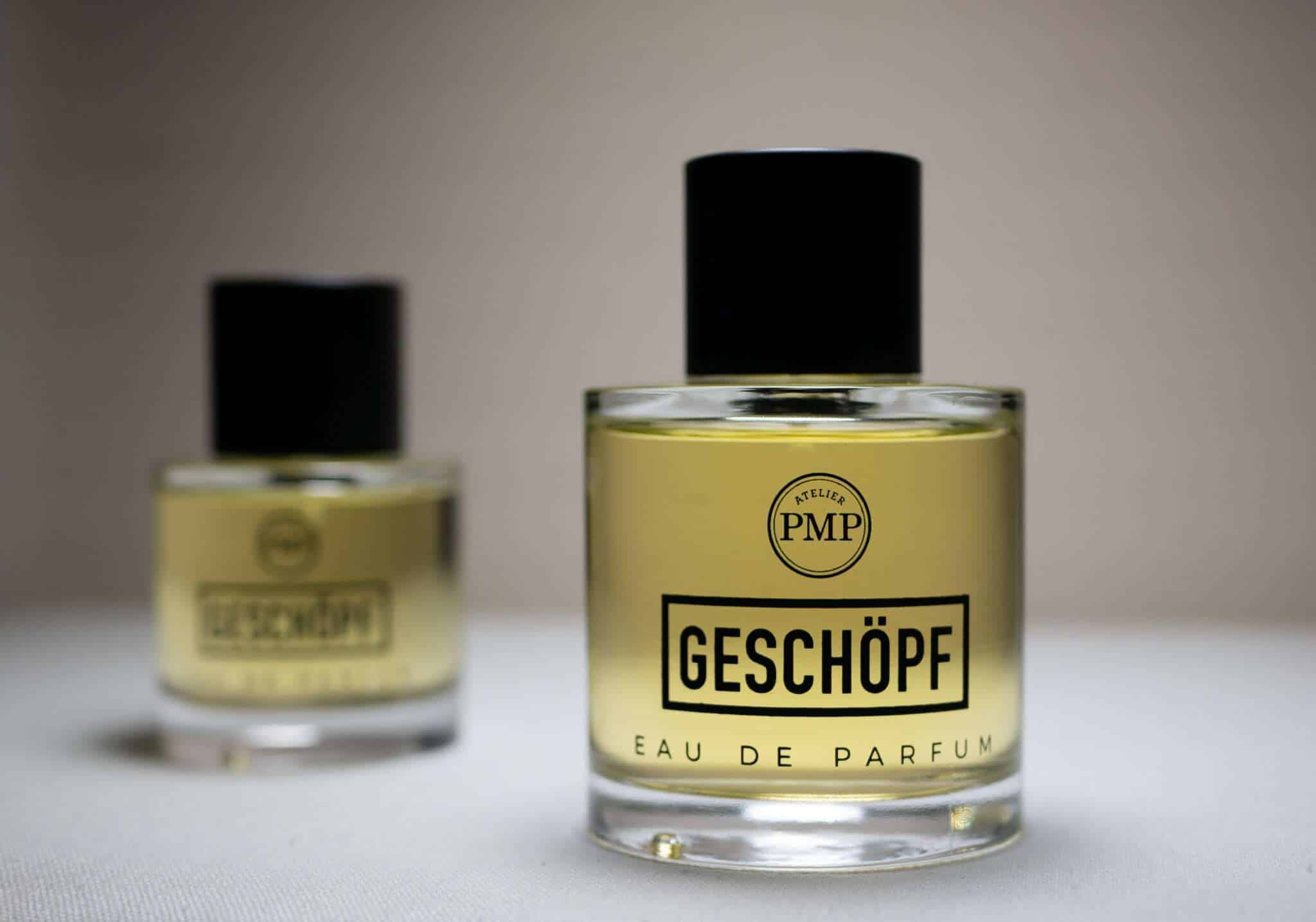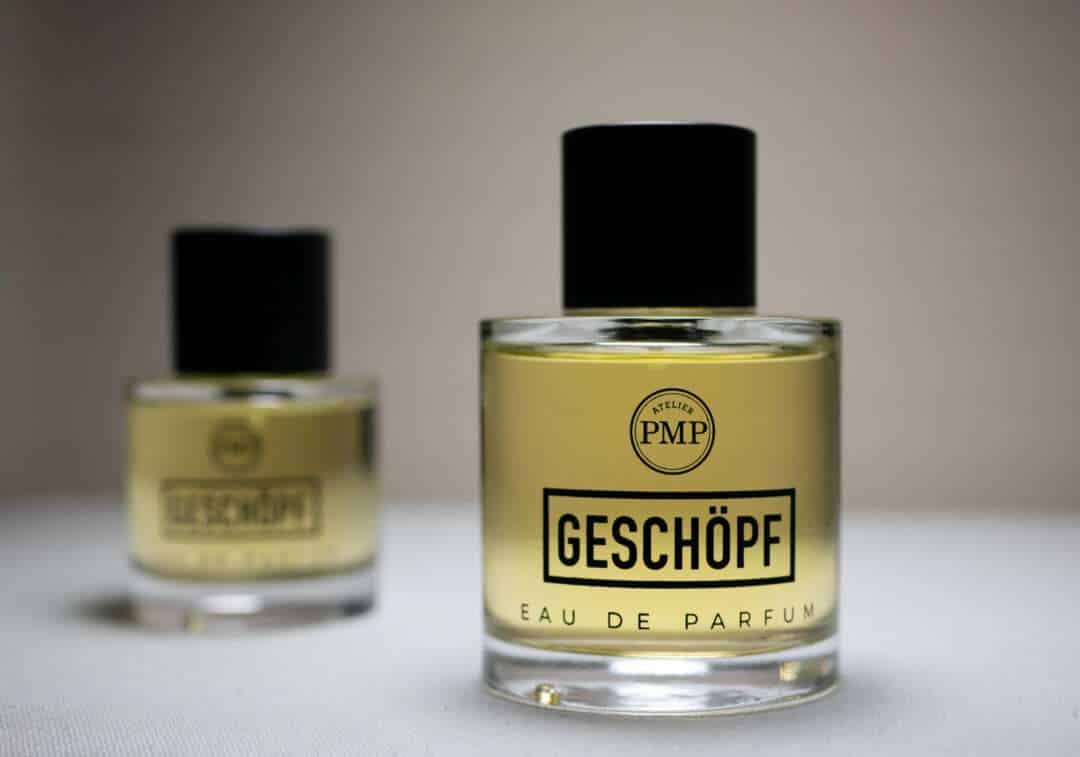 A rather tart and citrusy opening is followed in Geschöpf by a warm, spicy and woody scent nuanced by creamy florals and lovely tobacco leaves. A fragrance that combines freshness, spice and sweetness, sometimes shimmering greenish, sometimes more tangy-tart, almost bitter. Then again, exceedingly lush florals reveal themselves, only to be followed by balsamic-smoky and woody-warm facets. An eau de parfum that combines many different fragrances and brings them together in a harmonious way. Simply great!
ŌN – All that is
Daniel Plettenberg also revealed a few things about ŌN in yesterday's interview. The fragrance of Atelier PMP bears the name of a Greek prefix, which carries the meaning "All that is". It is a creation in which perfumer Mark Buxton united numerous fragrances that have one thing in common.
He used fragrance notes from all over the world, many of which are used to relax and calm down. Cannabis, black pepper, basil, black currant, rose, immortelle (Italian strawflower), mate, labdanum (cistus), incense, musk, vetiver, guaiac wood, leather, patchouli and ambergris are said to provide a meditative and contemplative mood.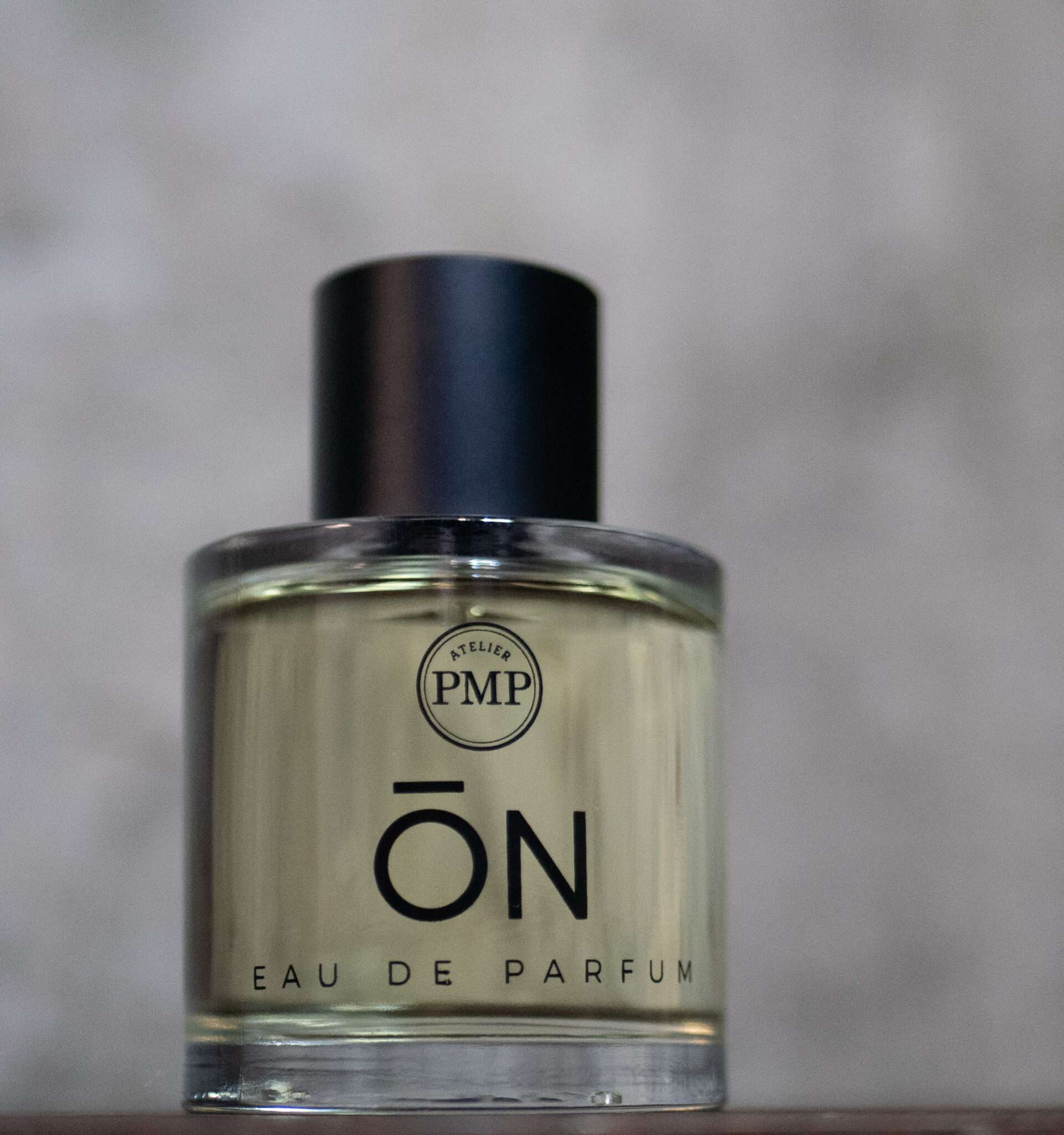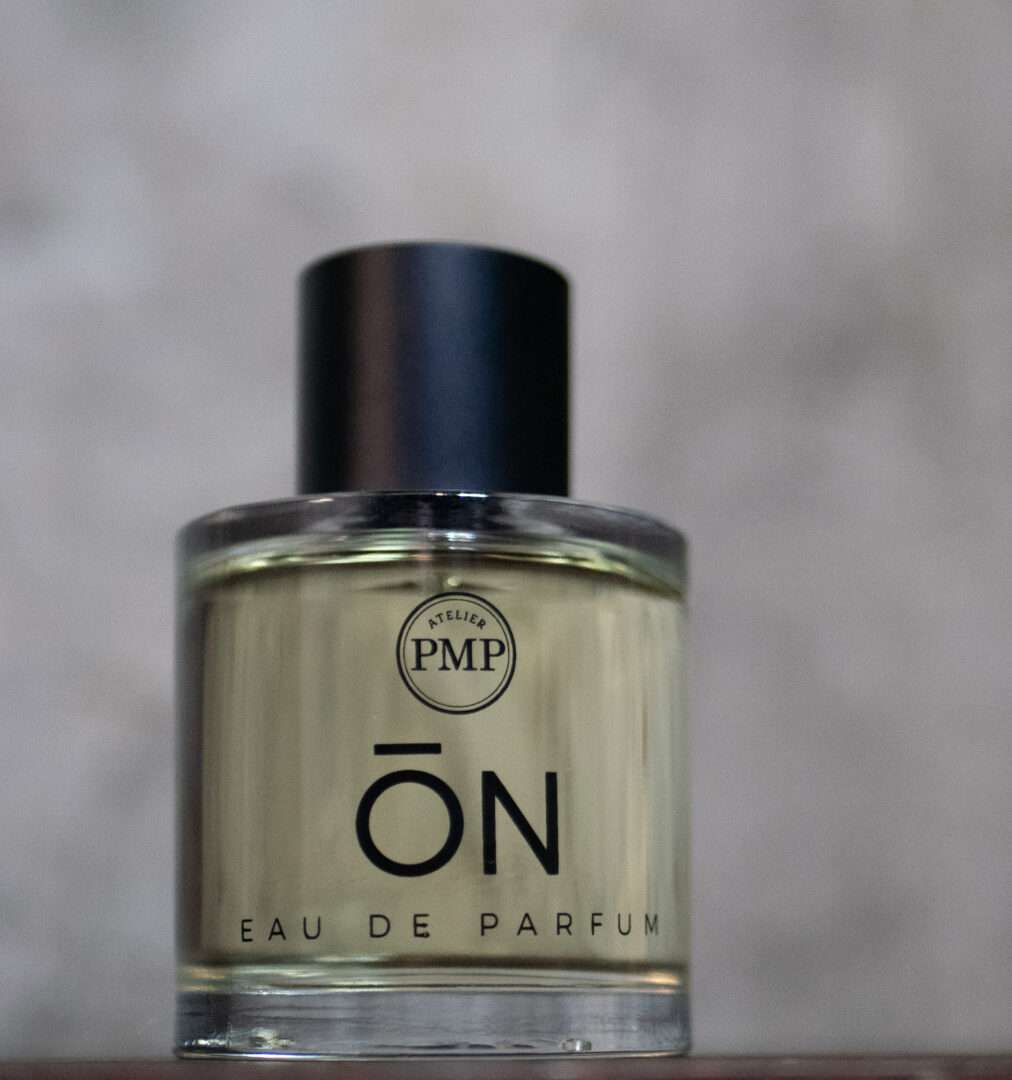 ŌN includes everything that is, that exists, but also everything that is created in existence: all our dreams and hopes, ideas and creativity. To be is to perceive: Look closely, again and again. Perception is a mental standing order!
ŌN – Be with yourself
Peppery and green-herbaceous, ŌN by Atelier PMP opens with the edgy, pungent notes of cannabis and basil meeting black pepper. Mate brings additional green tartness and some bitterness to the creation, which is underscored by immortelle, which is similar in nature but carried by a distinct sweetness.
A hint of incense runs through the scent of the still very cannabis-heavy composition, in which the herbaceous celery notes of Italian strawflower can also be found again and again. In the base a little darker, woody and leathery, ŌN very slowly fades.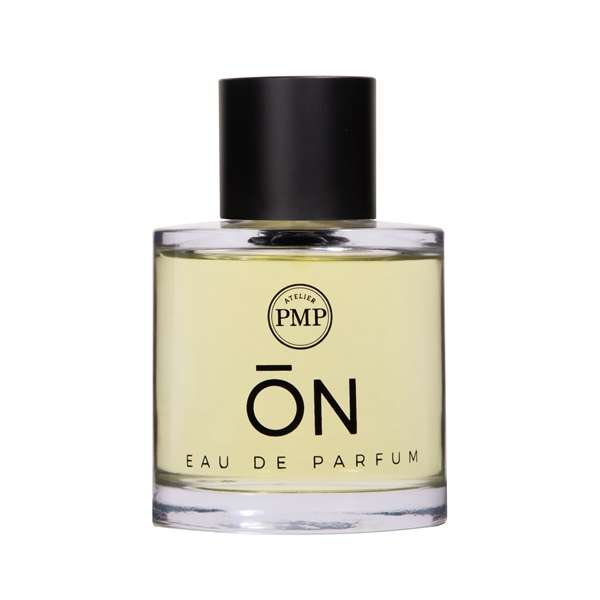 ŌN by Atelier PMP is an unusual fragrance, no question. Greenish, herbaceous, with distinct, intense, and long-lasting cannabis notes that meet with aromatic basil and the celery sweetness of immortelle. A creation with rough edges, by no means pleasing, that makes a statement and stands out. In my eyes, it's only suitable for the office to a limited extent, but it can be used flexibly throughout the year.