equality.fragrances has again launched a new fragrance, and it is [un]broken. The third creation of the label after equality and dear empathy, both of which I have already presented here in the fragrance diary (read here and here). In addition, last year I had the pleasure of interviewing Lukas Görlitz, co-founder of the label equality.fragrances, which I gladly link to you here.
Strong together – [un]broken
[un]broken, the recently launched fragrance of the brand around the aforementioned Lukas Görlitz and his best friend Sebastian Fischer, was developed in collaboration with perfumer Alexandra Carlin. As an "invitation to turn inward and connect with all parts of one's self" the composition was created, which with a perfume oil content of 20% can strictly speaking already be considered an Extrait de Parfum.

While the two previous fragrances revolved around very specific buzzwords such as equality and tolerance – equality – and compassion – dear empathy – [un]broken takes a different approach. Lukas Görlitz describes the fragrance as follows:
Our third creation deals with the theme of breaking the silence and opening up to oneself and others. The point is that we don't have to hide from our fears and they are easier to bear or even overcome if we talk about them.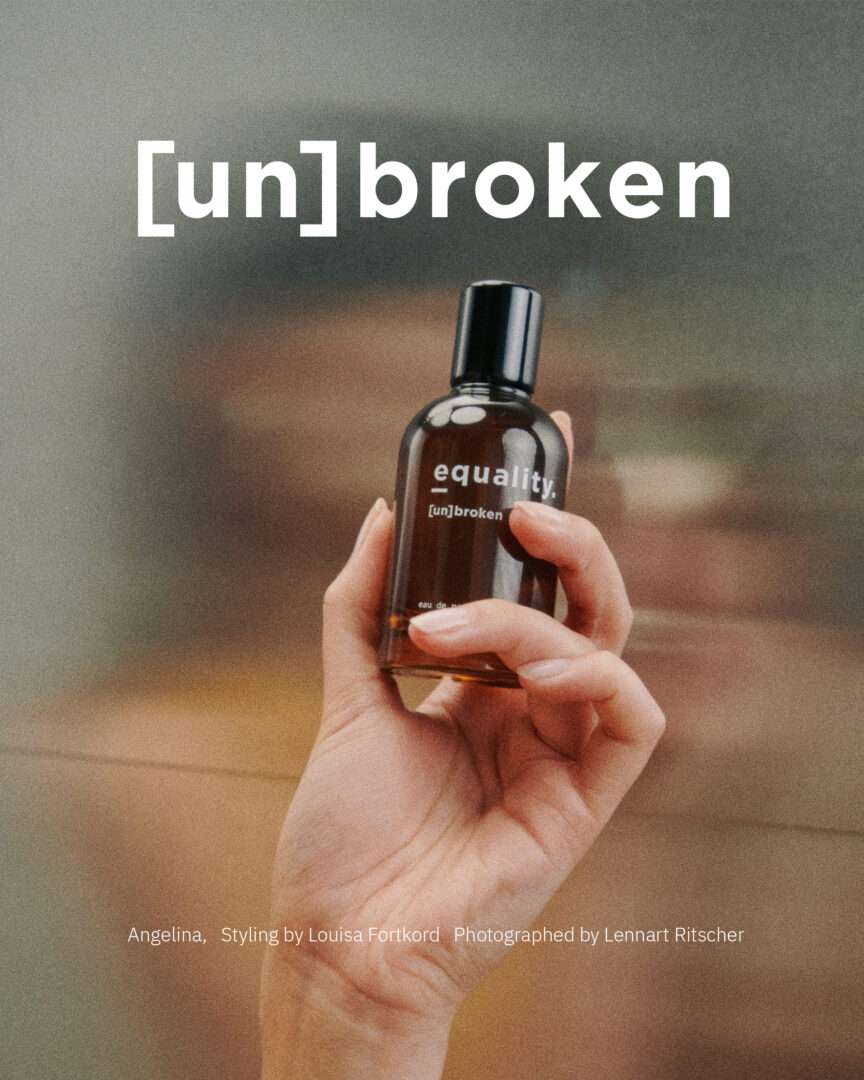 He also shared his thoughts and views on what he considers special about the latest creation from equality.fragrances:
For me, [un]broken is like a kind of hot Sahara wind. Dry and very warm. With the subtle and slightly sweet-smoky palo santo accord, our latest creation is also slightly spiritually tinged and, in my opinion, very uniquely rounded.
At first glance, the idiosyncratic spelling of the fragrance name is striking. [un]broken seems to have a kind of inherent contradiction – unbroken on the one hand, broken on the other – because the prefix is finally placed in brackets. Here, too, Lukas Görlitz gives us further insights:
The naming of [un]broken is based on a kind of double meaning. In the end, it's about breaking down the unbroken barriers that prevent us from talking about our worries and fears. So breaking the unbroken silence.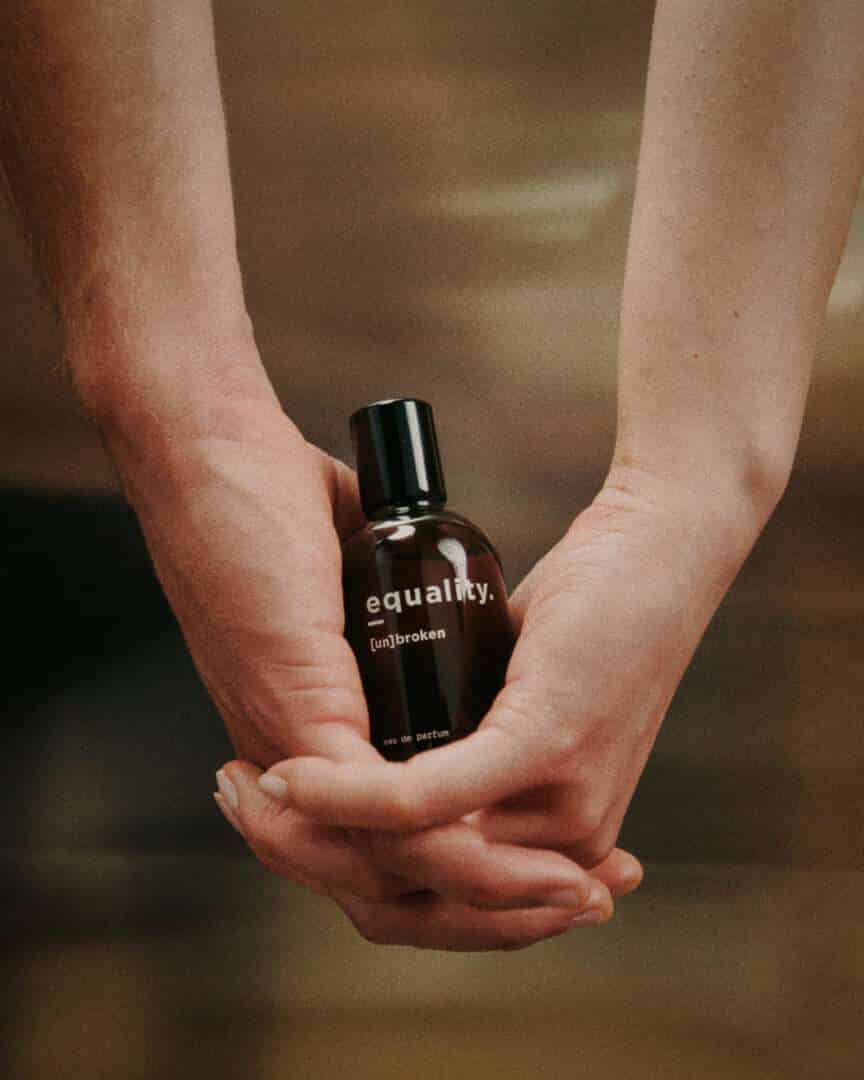 In [un]broken equality.fragrances and Alexandra Carlin combined the ingredients thyme, pink pepper, chamomile, frankincense, palo santo, myrrh, vetiver, sandalwood and immortelle (Italian strawflower). Fragrance notes that reflect the characteristics of the creation addressed. Fragrances used for reflection, contemplation and meditation, for inner contemplation, for finding a foothold in the vagaries of daily existence, for relaxation and recovery from the demands of everyday life.
Ommmmm-broken – [un]broken
With lush spices [un]broken starts the fragrance progression. A dry pepper spiciness meets the characteristic greenish aromatic herbal notes of thyme and the herbaceous accents of chamomile. Soon the smoky woody nuances of incense and palo santo join in, giving the creation an exceedingly calm and serene mood.
Resinous-woody and infused with a wonderful transparency, [un]broken reveals itself as a wonderfully balanced and finely tuned fragrance, whose peppery pungency gradually subsides and gives way to balsamic-warm myrrh and creamy sandalwood, with which the eau de parfum very slowly fades.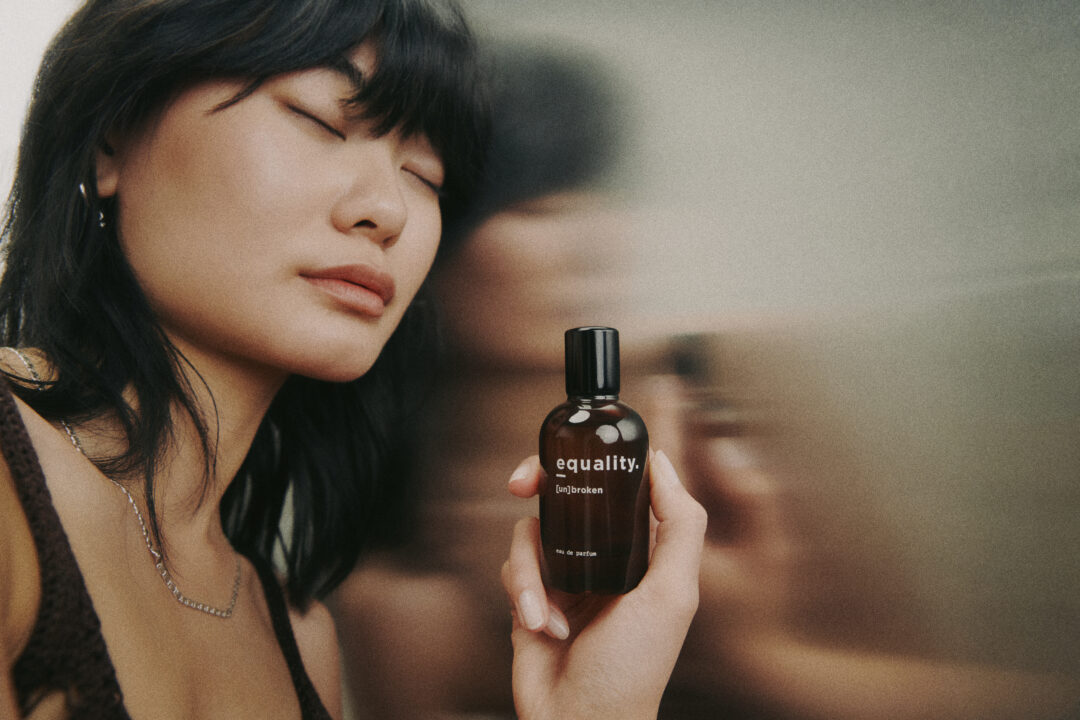 [un]broken by equality.fragrances is a gentle, calm fragrance. Colloquially, one would say he is mega chilled. In the trio of existing creations of the brand, I feel it is the most transparent, the coolest of the three, but still carrying the typical signature of the label.

The brand also remains true to itself in terms of the message behind the fragrances, because triviality and insignificance are not at all the thing of Lukas Görlitz and Sebastian Fischer. equality.fragrances has an opinion and stands up for it, wants to do good and not only talks about it, but does it. You may remember, the brand donates 10% of its profits to a project that helps rescued children in the Philippines who have been sexually exploited. Thus, the fragrances of the label are not only beautifully composed, but also support charitable causes.

A unisex creation through and through is [un]broken, absolutely suitable for everyday and office use and also wearable all year round without restriction. For friends of smoky-spicy woody scents with a fine-resinous underpinning and warm-creamy finish. 🙂