Two lines of the extensive portfolio of MiN New York we still have ahead of us, namely Volume 3 and the Experimental series. Today I would like to dedicate myself first to the first-mentioned line, before I will present you tomorrow in my last post on MiN New York the three Experimental fragrances. On top, there will also be a special highlight tomorrow, so it's worth it to stay loyal to us 😉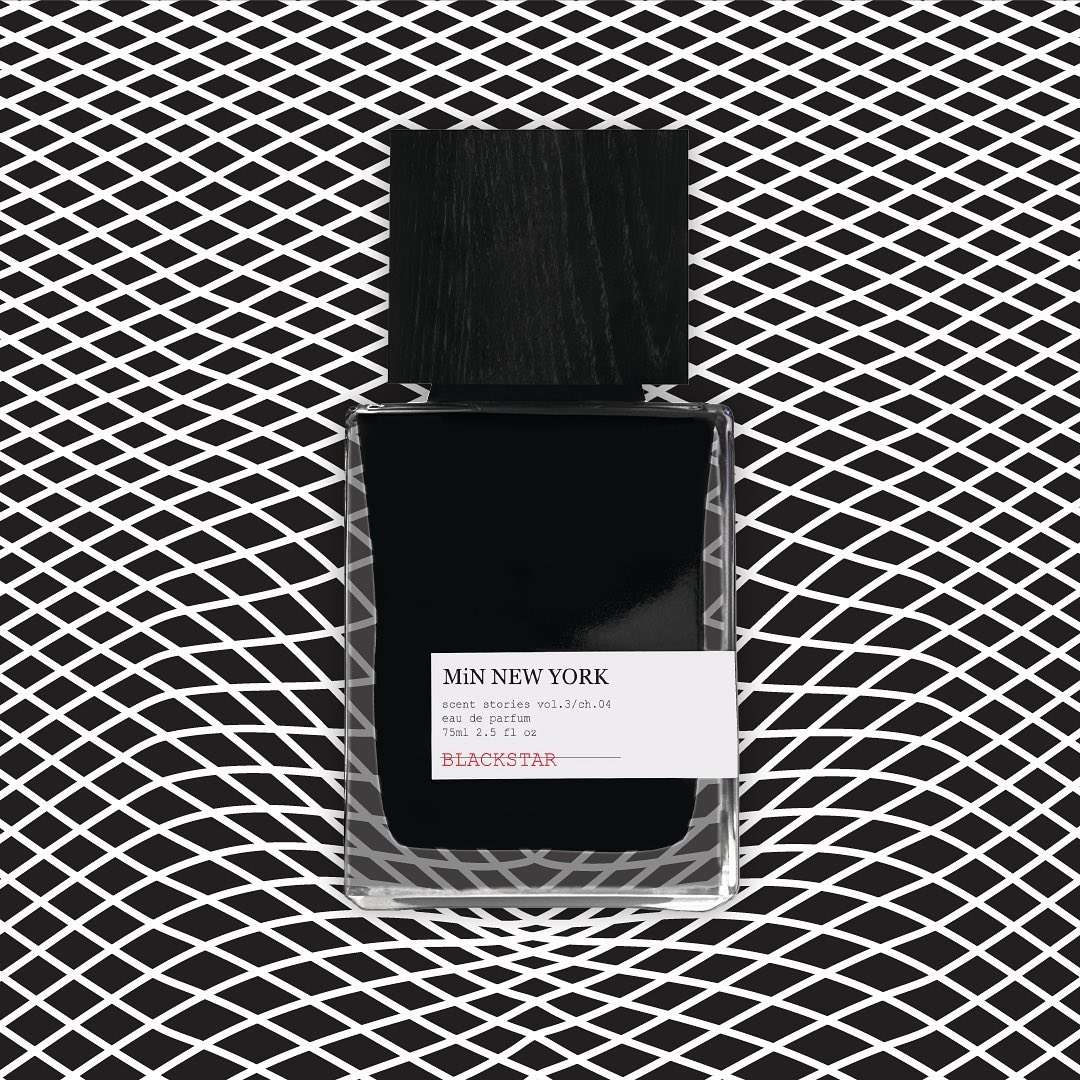 With each collection of the New York brand, the number of fragrances decreases and so – after eleven fragrances in Volume 1 and five in Volume 2 – we have to deal with only four eaux de parfum in Volume 3 and three fragrances in the Experimental line. It's a pity, really, because I liked the previous creations excellently, they seemed very elegant, contemporary and stylish. What I had to say so far about the creations of MiN New York, you can read under the following links:
Voodoo – Volume 3 / Chapter 01
Volume 3 is supposed to be adventurous, and the brand itself speaks of an "indescribable thrill" for the line, and a fragrance called Voodoo definitely goes in the right direction. For us, the term voodoo has something occult about it and reminds us of black magic. Yet voodoo is actually nothing more than a complex and diverse mix of various West African religions that spread to the Caribbean region with slavery. Voodoo exists in Africa as well as in other countries around the world, there are many different cults and practices.
"There is a certain period of time before moments become memories. This meeting of body and soul ignites a fire of mysterious and inexplicable attraction." MinNew York lets us know about the fragrance Voodoo. With the ingredients cardamom, galbanum, lime, pink pepper, geranium, incense, Turkish rose, patchouli, leather, sandalwood and agarwood (oud), the brand pays homage to a long-lasting relationship of the founder Chad Murawczyk.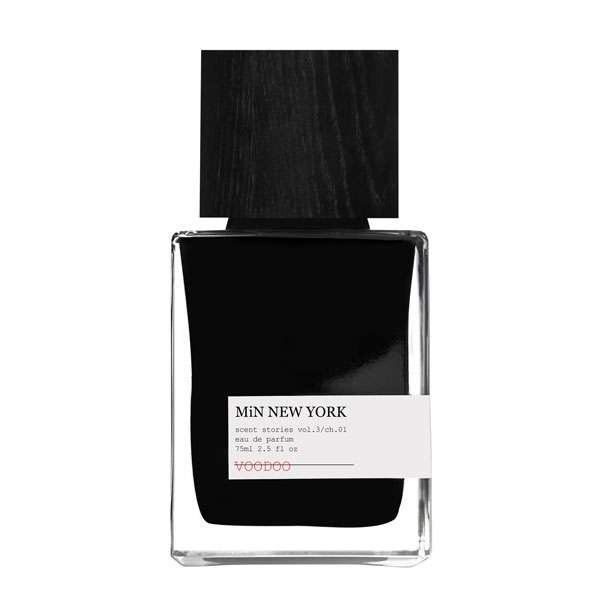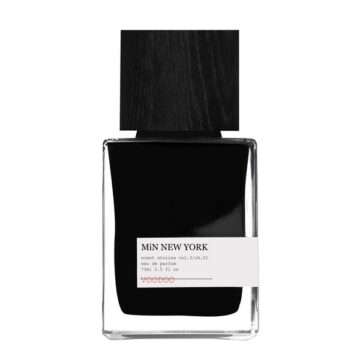 A melange of cool incense and smoky, medicinal agarwood defines the opening of Voodoo, underpinned by the greenish, spicy notes of lime and cardamom. Resinous-woody galbanum meets minty geranium, while patchouli and leather intensify the nuances of the oud. The creation remains rather dark, dry and cool in the further course. The rose remains in the background and very subtle, which I like. In the finish, a touch of sandalwood provides depth and gentle warmth. A meditative and contemplative fragrance that beautifully creates an olfactory monument to agarwood.
Astronomy Domine – Chapter 02
MiN New York has used Pink Floyd for the naming of the fragrance Astronomy Domine, because there is a song of the same name by the band from 1967. Undoubtedly, the piece of music is older than the eau de parfum, so it would be quickly clarified who was inspired by whom.
"Experience is transformation. In a universe of white noise, purist expression requires traveling to another world. This exploration of the new and unknown leads to a new dimension that is not bound by time," writes MiN New York about Astronomy Divine. The brand created the fragrance with the help of the ingredients bergamot, white pepper, cardamom, sandalwood, jasmine, patchouli, woods, amber, white musk and iris.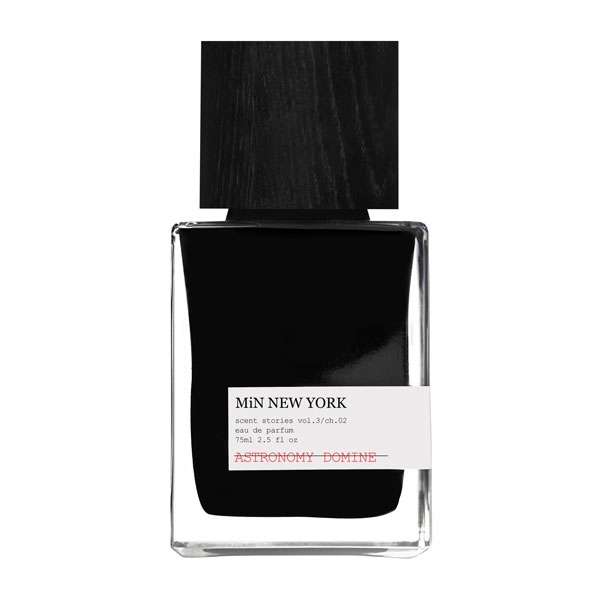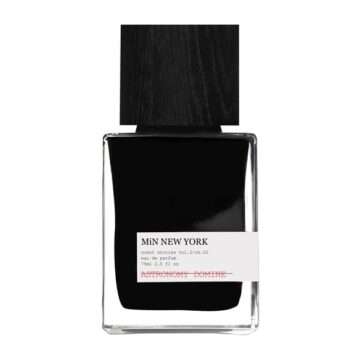 Grassy green fig is the first thing I notice after spraying on. Creamy and spicy underpinned thanks to dry hot pepper, fine cardamom and cool geranium. This melange is surrounded by a sea of light sandalwood cream. The white floral notes of jasmine underscore these soft and supple notes, as does patchouli, which brings gentle earthy aspects to the fragrance. The greenish fig notes gradually evolve into light woody nuances underpinned by warm amber and powdery iris. For fans of creamy fragrances with light woods, green fig and milky flowers.
Stardust – Stardust
Whether MiN New York was inspired by David Bowie aka Ziggy Stardust for this Chapter 3 of Volume 3 after the Pink Floyd song, the press text leaves open. But I'm making a hard assumption, because the fourth eau de parfum Blackstar also has a clear Bowie reference, which non-fans of the artist, who died in 2016, may not know. But more about that later. First, let me tell you the fragrance notes: Violet, Carnation, Aldehydes, Jasmine, Turkish Rose, Orange Blossom, Musk, Tonka Bean and Oak Moss.
Every atom of our being was created from an exploding star. As finite souls in an infinite universe, we are the cosmic creation that came into being through the sum of our actions. Stardust is the tangible representation of both the power and the passion that resides within each of us. Not much is known about the cosmic realm, but people have always been magnetically attracted to its vast, infinite and mysteriously spiritual space.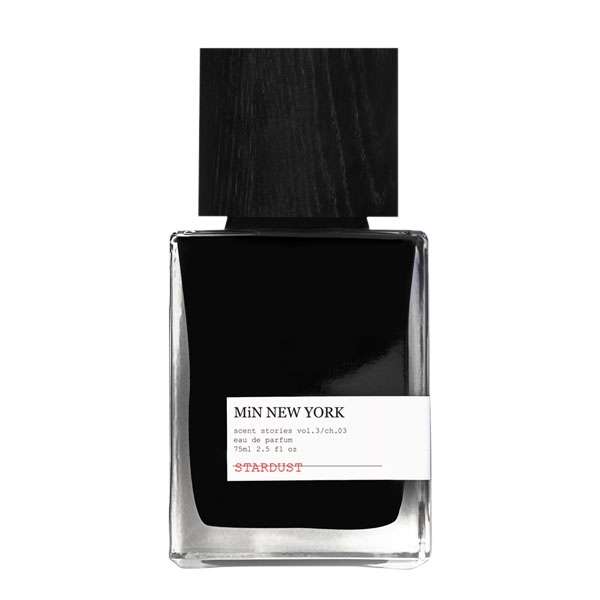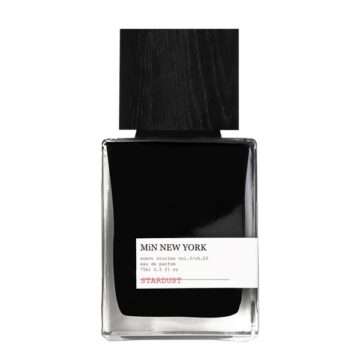 Very soft, floral aldehydes define the opening of Stardust, accompanied by powdery violet, creamy jasmine, and the equally kind fruity accents of orange blossom. The rose sprinkles a pinch of soapy floral nuances that are almost metallic. The aldehydes are very noticeable in the creation, underpinned by the green, hay-like spiciness of the tonka bean as it progresses. Stardust seems a bit rapturous, elusive yet surprisingly lush compared to the MiN New York eaux de parfum we've tested so far. A fragrance for fans of powdery floral aldehyde scents with delicate spice.
Blackstar – Volume 3 / Chapter 04
Blackstar was the name of David Bowie's last album, released shortly before his death. A song of the same name was released a few months earlier, which the singer had produced for a television series. The fragrance is also the conclusion of Volume 3 and combines the ingredients of incense, raspberry, tea, lily of the valley, patchouli, rose, leather, chypre accent, musk and woods.
This fragrance was developed at a time of growing uncertainty about our own mortality and fragility in an immeasurable universe. This personal exploration goes into the depths of darkness to find the inspiration that shines forth and gives us confidence in people.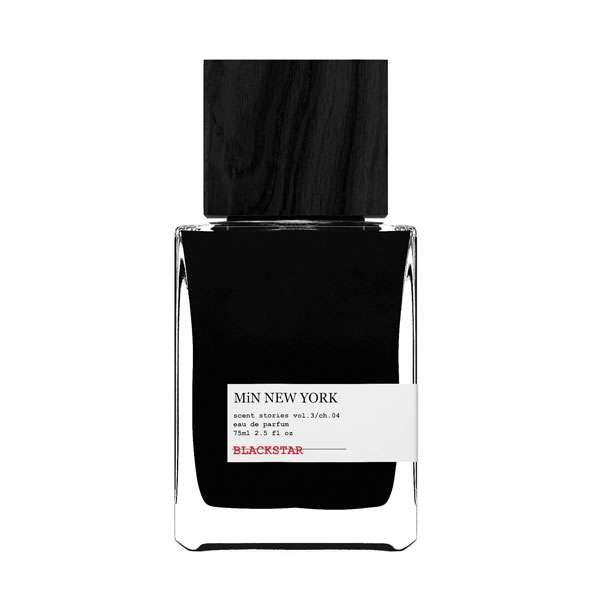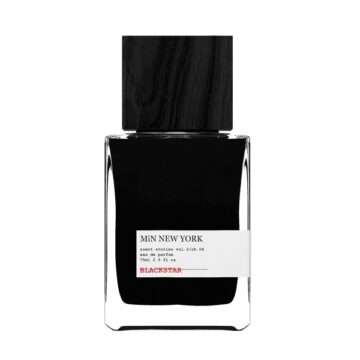 The smoky coolness of incense meets tart raspberry, the bright and watery nuances of lily of the valley, and an airy rose sweetness in the opening of Blackstar. A lush chypre note gives the creation a classic, nostalgic touch, but interpreted in a modern and airy-transparent way. Patchouli provides creamy woody accents in the base, which combine with fine suede, rounded off by powdery musk. An expressive and quite present fragrance that has a certain vintage character without appearing in any way dusty. Suitable for everyday use and office.