This week we dive into a very special olfactory world. I would like to introduce you to the brand MiN New York, whose collection is not only incredibly comprehensive, but also incredibly exciting. And so, today and in the next few days, I would like to introduce you to the frangrance house and take you on a very special journey into the fascinating universe of the Scent Stories by MiN New York.
MiN New York – Fragrant Lifestyle
The MiN New York brand was founded in 1999 by Chad Murawczyk in the very city that is reflected in its name: New York. He named the fragrance house itself after the so-called "New York minute," a common American term from the 19th century meant to describe a particularly brief moment that is barely perceptible, barely graspable. Where this phrase comes from is not entirely clear. It is thought that it might have originated in the southern part of the USA, where life is much slower and more leisurely than in the city of New York, which is characterized by hustle and bustle and traffic jams.
MiN New York fragrances embody "a lifestyle wrapped in scents". "Class not mass" is the credo of the brand and so the creations are made in France, even if the heart of the fragrance house beats in New York. Already when opening the box, you can feel how much attention to detail is worked here. The glass bottle – coming from a long-established manufactory in Normandy – is filled by hand and labelled. It lies in the hinged casket in a cushion of satin, next to it a certificate of authenticity signed by the founder.
The collection of the brand MiN New York is divided into several lines. On the one hand, there are the Scent Stories, whose distinguishing feature is the black flacons. These are divided into three different sublines, called volumes. Each volume in turn consists of several fragrances, the chapters. Like chapters of a book, you can imagine the respective chapters, which – depending on the volume – take us on very different journeys through the world of fragrances.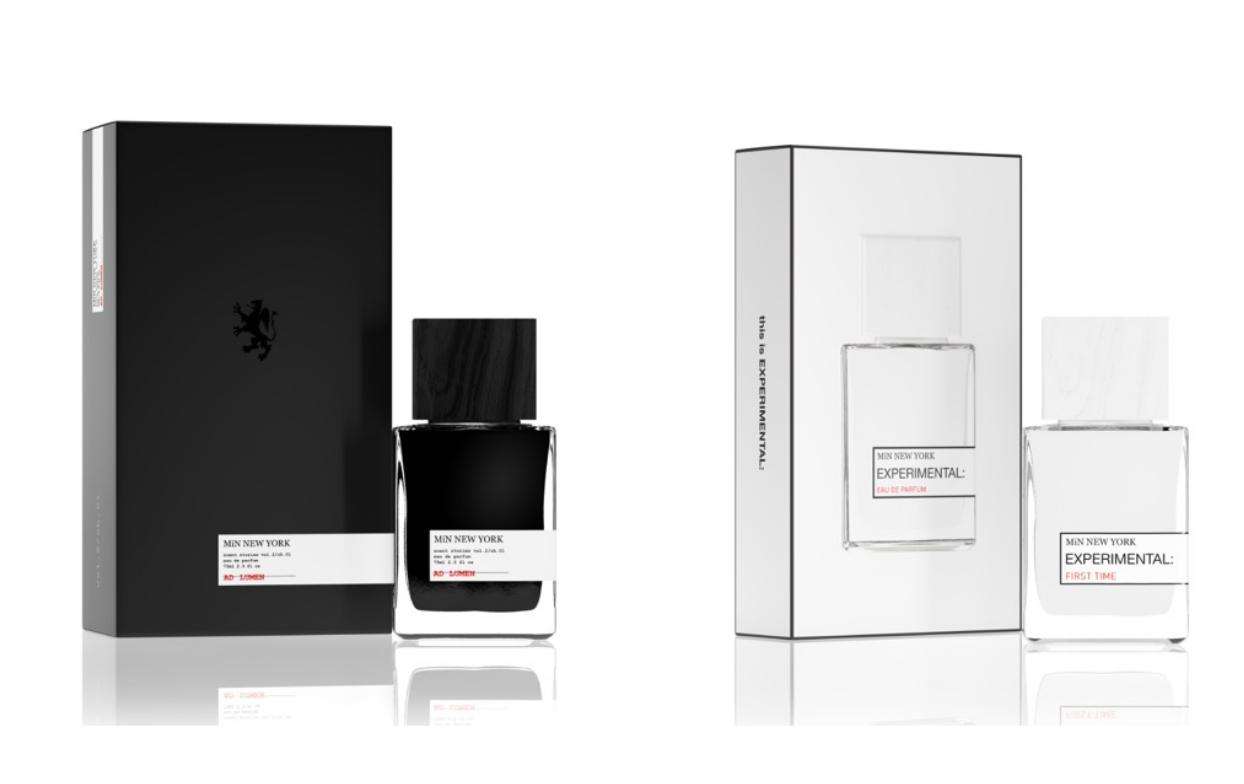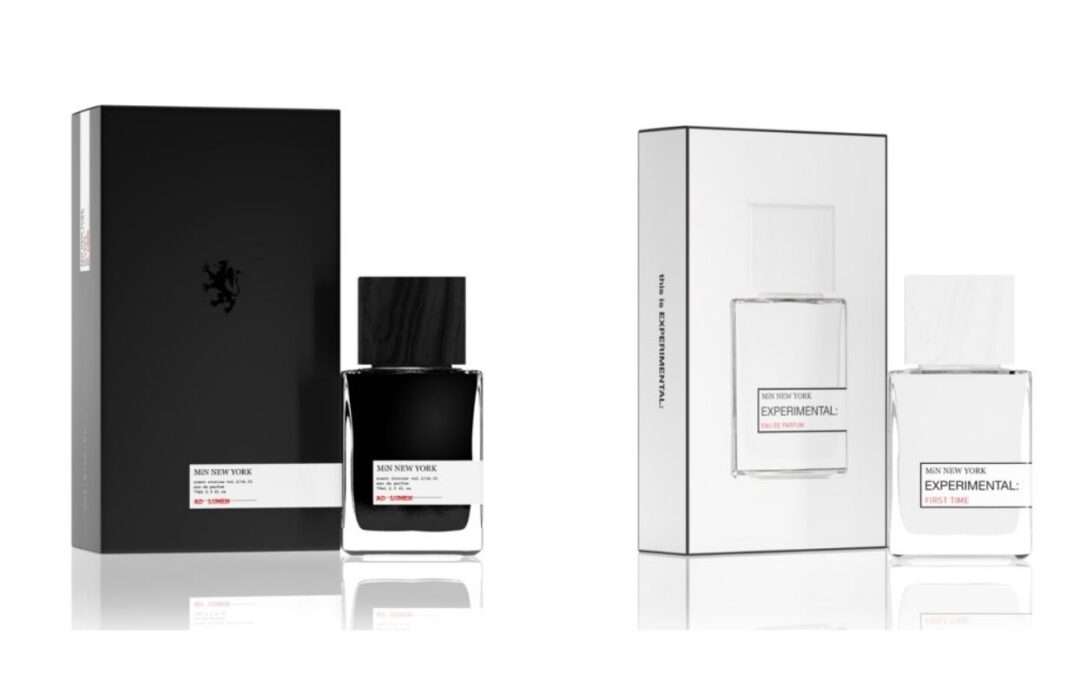 In addition, since last fall there has also been a white line called Experimental. This currently consists of three fragrances and is not further divided into volumes, chapters or the like. They are meant to be a kind of experiential experiment, in olfactory form, "exploring the space between life and lifestyle." This actually sounds very experimental, and I am already curious how the creations of the white line will turn out.
Volumes, Chapters & Co
But first I would like to say a few words about the individual volumes of the black line, the Scent Stories, because the systematics of the collection of MiN New York is very complex and can be quite confusing at first glance. For the sake of simplicity, let's stick to theory for once in today's post before I dive into tasting the scents in my next article.
The English term volume can be used in the publishing sense, like an olfactory book volume. Volume 1 is therefore the 1st volume of fragrance stories from the house of MiN New York and this 1st volume is – as already mentioned above – divided into different chapters, so chapters.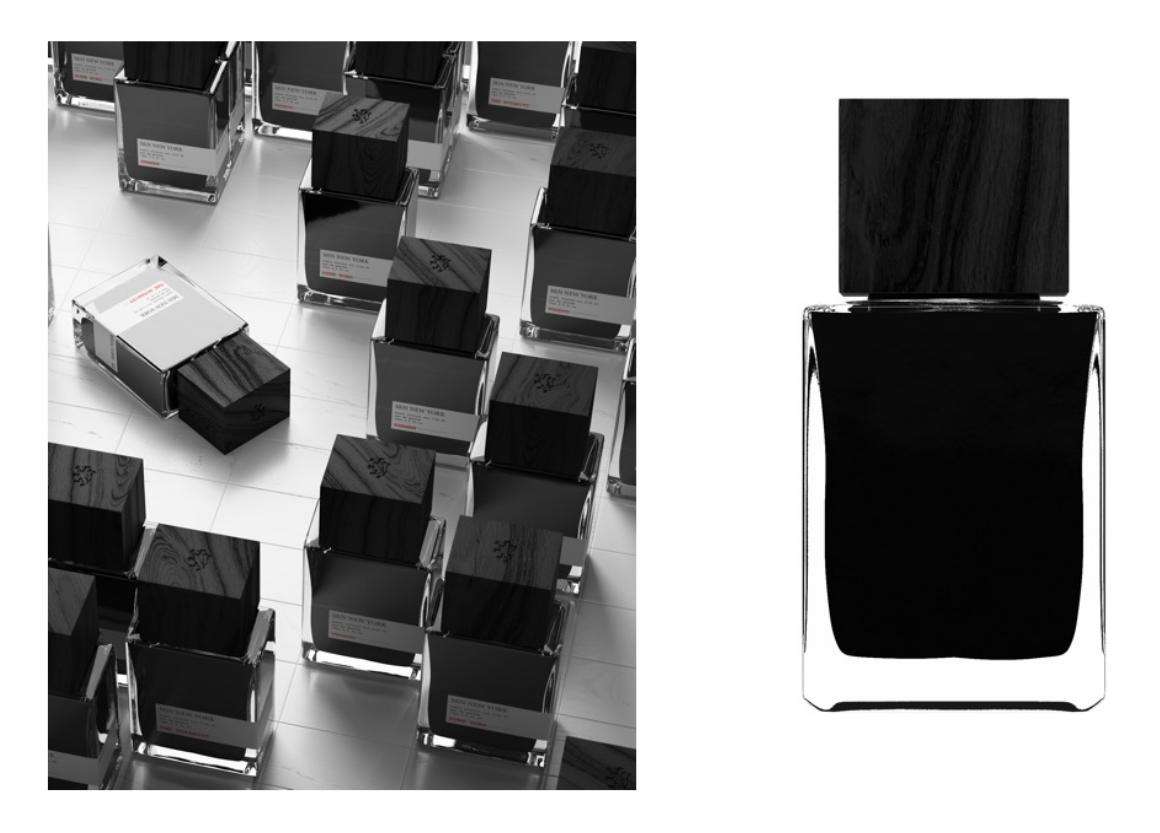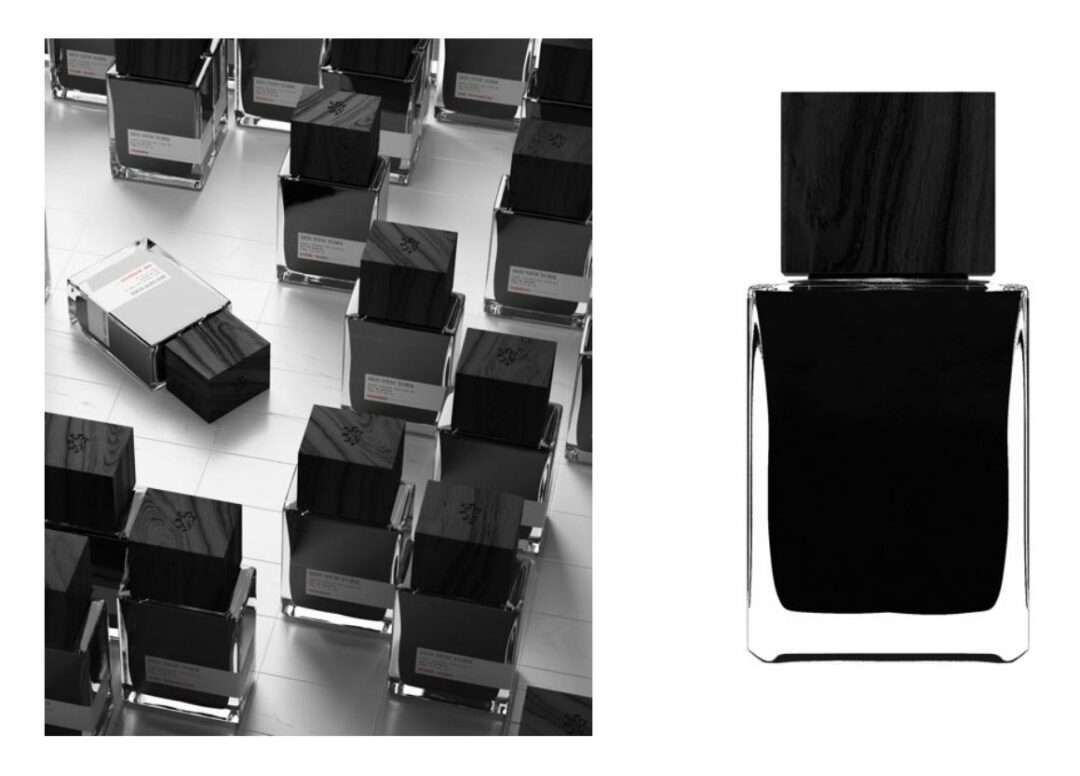 Volume 1
The first volume "is about experiences and journeys that make both time and place memorable." So, in all likelihood, we may be confronted with fragrances that will have a specific reference to different countries, places and incidents. Volume 1 alone consists of a whole eleven chapters, eleven fragrances. You see how extensive is the olfactory work of MiN New York. I would like to touch very briefly on what the individual fragrance chapters describe thematically to give you an overview.
| | | |
| --- | --- | --- |
| | Name | Topic |
| 1 | Dune Road | Summer walks. A fresh sea breeze. Foamy sand. |
| 2 | Long board | Salty spray. The warm sun on bare skin. Mild, floating moments full of stories and laughter with friends. |
| 3 | The Botanist | A historian of nature with a caring green thumb. Always, every day … dirt, leaves and roots. |
| 4 | Shaman | From another world, mystical time travelers. Keepers of sacred spirits. Clairvoyant, infinite and profound. |
| 5 | Momento | A perfume full of tradition. The scent makes us relive fading memories. |
| 6 | Barrel | A complex cocktail of spirits, spices, dirt, tannins and woods. |
| 7 | Magic Circus | Turn of the century. A carnival at dusk. |
| 8 | Old School Bench | A memoir of young artists making etchings at school. Brushes, charcoal on paper, blackboards and old tables. Introspection. |
| 9 | Dahab | "Dahab" means "time passes", where the desert meets the sea and the stars. |
| 10 | Onsen | Inspired by the Japanese hot springs. Onsen stands for the unity with nature. |
| 11 | Moon Dust | They say the moon smells like gunpowder after a rain in the desert. Mysterious. Futuristic. Poetic. |
Volume 2
The second volume of Scent Stories deals with our senses, which we are to explore with the scents of MiN New York and thus get to know ourselves better. A special olfactory experience that should be very personal and individual. I am curious to see if all our five senses can be found in the five creations.
| | | |
| --- | --- | --- |
| | Name | Topic |
| 1 | Ad Lumen | An invitation to an encounter full of closeness. |
| 2 | Plush | Luxurious musk varieties. Metallic facets. Dynamic and structured. |
| 3 | Chef's Table | The association of a bouquet of fresh herbs just picked in the garden. |
| 4 | Forever Now | Like a first whiff of burning incense, that moment when you connect with a higher power. |
| 5 | Coda | Rockstar chic. |
Volume 3
The third volume of Scent Stories by MiN New York is all about the adventure and the thrill, the excitement it creates. These are likely to be exciting and experiential fragrances, perhaps particularly striking, daring and eye-catching.
| | | |
| --- | --- | --- |
| | Name | Topic |
| 1 | Voodoo | There is a certain amount of time before moments become memories. This meeting of body and soul ignites a fire of mysterious and inexplicable attraction. |
| 2 | Astronomy Domine | Experience is transformation. In a universe of white noise, purist expression requires traveling to another world. This exploration of the new and unknown leads to a new dimension that is not bound by time. |
| 3 | Stardust | Every atom of our being was created from an exploding star. As finite souls in an infinite universe, we are the cosmic creation that came into being through the sum of our actions. |
| 4 | Blackstar | This fragrance was developed at a time of growing uncertainty about our own mortality and fragility in an immeasurable universe. |
So much for today and from tomorrow I will introduce you to the fragrances of the New York brand in detail. 🗽