In the second part of our series on MiN New York, we turn our attention to Volume 1, or the first line of the Scent Stories collection. You probably remember that yesterday I already presented you an overview of the extensive and complex portfolio of the New York brand, with fragrances made in France with great attention to detail (read here). After yesterday's theory, today I would like to dive straight into the practice, that is: the tasting.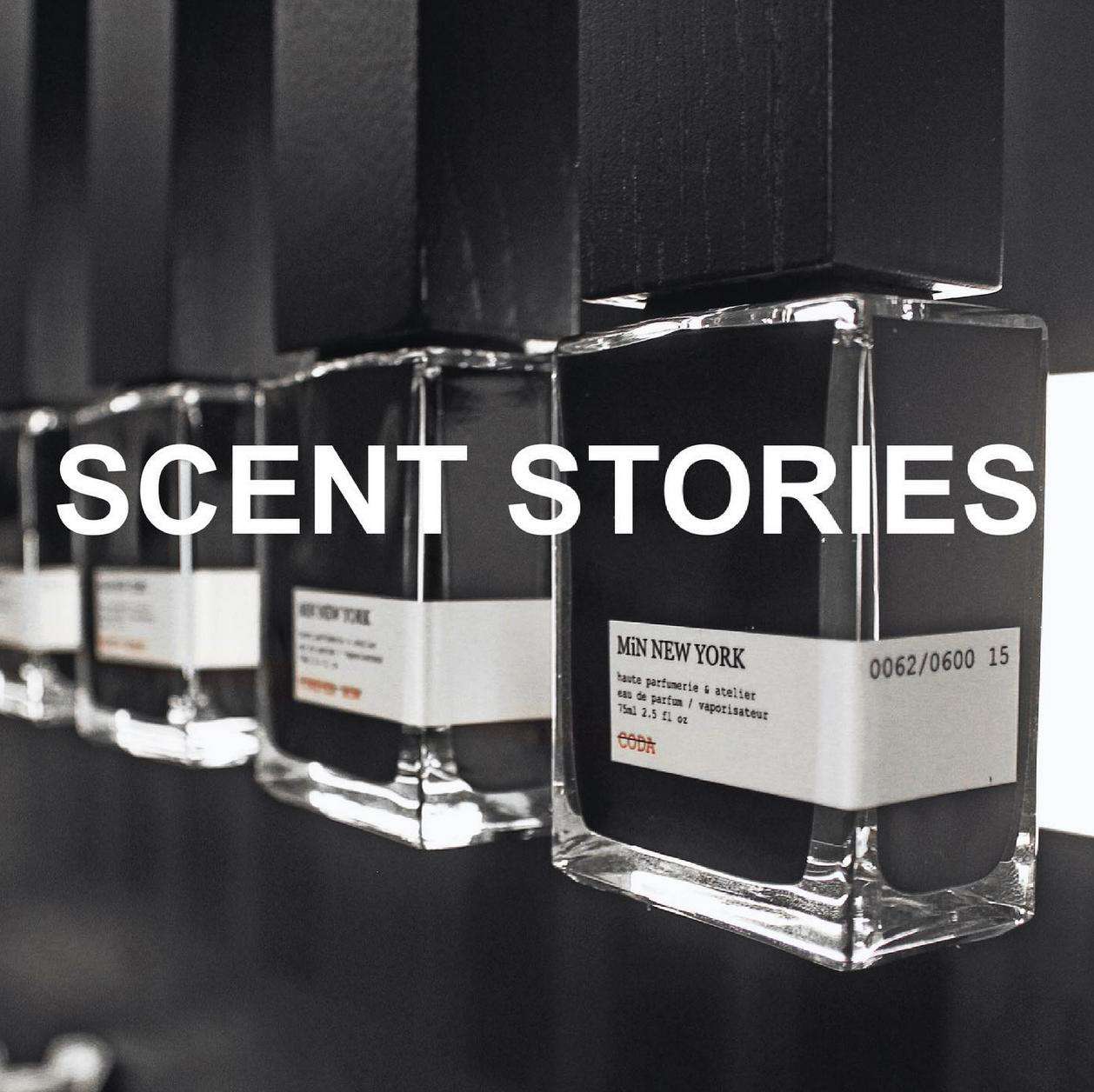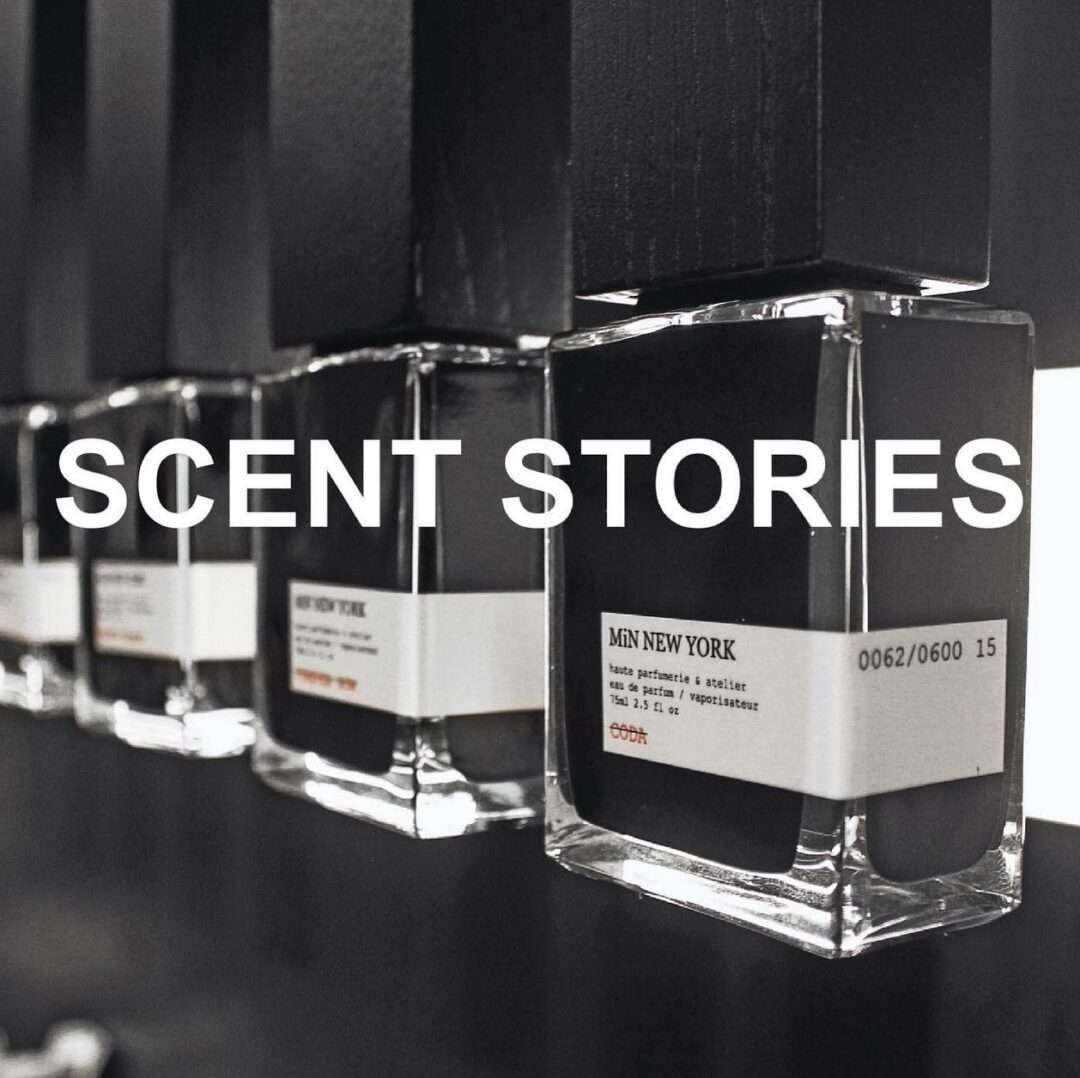 Whole eleven fragrances includes alone Volume 1 of MiN New York and since this would go beyond the scope of a review, I have picked out four fragrances from the line, which I would like to present to you today. These four are … drum roll … The Botanist, Momento, Barrel and Onsen.
The Botanist – Volume 1
Of course, my biologist heart immediately beats faster at a fragrance called The Botanist. Even though botany was not one of my favourite subjects during my studies, I now enjoy all the more the greenery that grows and thrives outside in our garden. Since the eau de parfum is explicitly about a botanist and not a florist, I expect a fragrance that is less flower-heavy, but definitely carries leafy greens, earth and roots.
The fragrance notes are grapefruit, bergamot, pink pepper, apple, peony, cypress, lily of the valley, rose, vetiver, musk and amber. Well, again, that doesn't sound like a botanist digging through damp soil and dense foliage. We will see!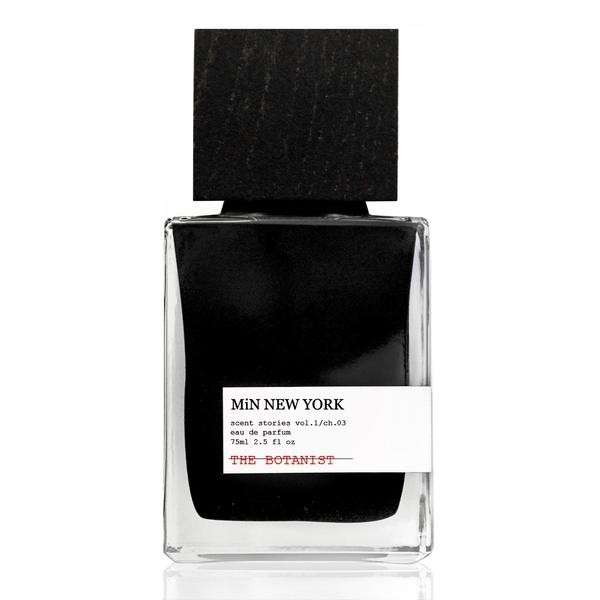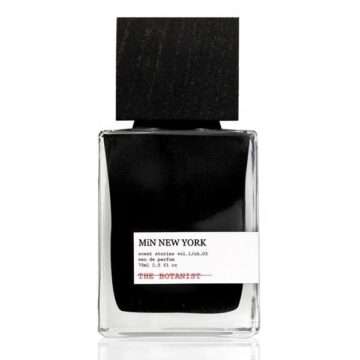 Citrusy-fresh and peppery-sharp is the opening of The Botanist, moist and cool. Soon, the coniferous, earthy nuances of cypress and vetiver emerge to join the dry pepper spiciness. The lily of the valley and peony bring a touch of bright floral notes that move through the composition like a gentle breeze. Airy and transparent, it continues with mossy-earthy vetiver, which is finally rounded off by soft-soapy musk powder. A light and rather tart fragrance with clear vetiver involvement, delicate spices and tart citrus that is perfect for the warmer months.
Momento – nostalgia scent
Briefly, I thought that the fragrance has the name of a film. Until I remembered that it was called Memento and not Momento. But the film also had something to do with memory, or rather the loss of it, and so I possibly do see a certain connection to our fragrance Momento, which revolves around the following: "A perfume full of tradition. The scent makes us relive fading memories. The scent of lost treasures, like a box of old photographs or love letters … Visiting a familiar place from childhood. The scent of love and happiness."
A touch of nostalgia thus pervades the eau de parfum and this MiN New York implemented olfactorically with the fragrance notes absinthe, bergamot, lemon, aldehydes, tarragon, lavender, rose, jasmine, verbena, opoponax, patchouli and guaiac wood.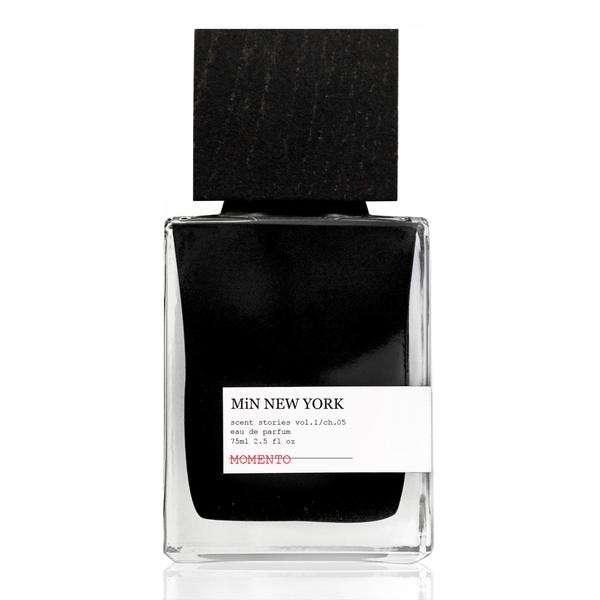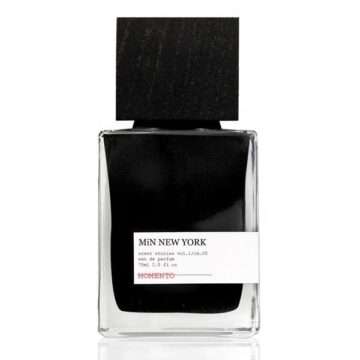 Hesperides and lavender define the opening of Momento, underpinned by a green absinthe coolness and sweet aldehyde fruitiness. Aomatic herbs are subtly perceptible. They swim in a sea of lovely creaminess evoked by jasmine. Delicate wisps of smoke drift past on the horizon, while patchouli adds a certain soft earthy woodiness to the creamy notes. Gradually, the balsamic and deep facets of Opoponax emerge, paired with soapy rose, giving the fragrance a wonderful finish. A touch of melancholy resonates in this nostalgia. Great!
Barrel – Chapter 6
The sixth scent of Volume 1 is called Barrel, and I strongly suspect that this name refers to a wooden barrel. We remember the press text on the fragrance, which I quoted yesterday in one of my tables on the individual lines: "A complex cocktail of spirits, spices, dirt, tannins and woods. (…) Peaty, smoky, smooth and earthy – the scent of the selfless vessel that rests peacefully and enriches the finest spirits over the years."
The ingredients read quite seductive: absinthe, coriander, pink pepper, rum, myrrh, orange blossom, vanilla, leather, patchouli, vetiver and oak. This should definitely be a delicious scent shot that MiN New York serves us here with Barrel.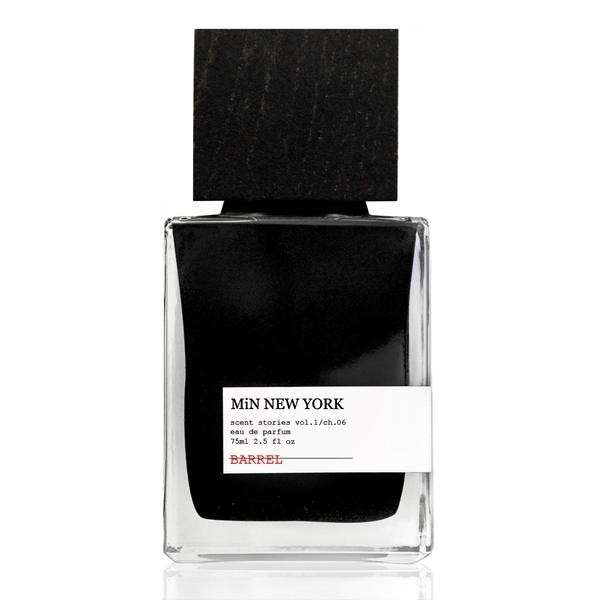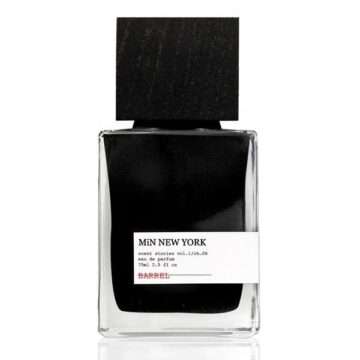 Spicy, dry and warm, Barrel's opening reveals itself thanks to the gentle spiciness of pink pepper, aromatic coriander and warm myrrh, which combine with liqueur-like rum and creamy, fruity orange blossom. Finest suede joins in, soft and supple, underpinned by spicy vanilla loveliness and powdery earthy patchouli. A light peaty smokiness can be sniffed out, into which the woody notes of oak slowly flow, providing a wonderful framework for the fragrance. Finely balanced and superbly composed, Barrel is a smooth and transparent creation that is incredibly harmonious. Simply beautiful!
Onsen – Japanese springs
When I thought of onsen, I first thought of the onsen egg, which I have never tried before, but know from various cooking shows. But the scent of MiN New York refers rather to the hot springs, called onsen in Japanese. "Inspired by Japanese hot springs. Onsen represents unity with nature."
The fragrance notes reveal a certain preference of the brand to absinthe, because the green vermouth is once again part of this composition in olfactory form. In addition, bergamot, fennel, rosemary, thyme, tarragon, pine, cypress, maritime notes, oakmoss, vetiver and amber.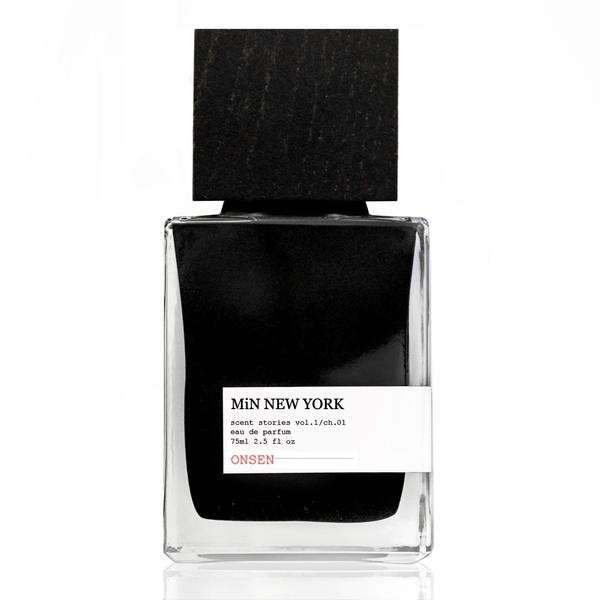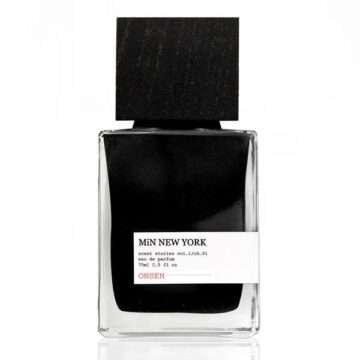 An aromatic green bouquet of herbs opens Onsen, accompanied by the anise-like coolness of absinthe, lovely fennel and delicate citrus. MiN New York hot springs come without sulfur, but their water notes are clearly perceptible in the creation, fresh, clear and bright. Pine and cypress provide citrusy, greenish coniferous notes that ground the fragrance, while the powdery mossy and earthy nuances of oakmoss and vetiver slowly creep into the scent as the creation fades out. A transparent, meditative, unisex fragrance suitable for every day and office use.
For those interested in the rest of the Volume 1 creations from MiN New York, Harmen took on the line a few years ago here, here and here.