After my first two articles on MiN New York (read here and here), the third one follows today. Volume 2 of the Scent Stories is today's topic, and we have to do with a whole five fragrances, because this line of the New York brand I want to present to you completely, while I have reviewed from Volume 1 only in part. So we jump right into the fun and test merrily!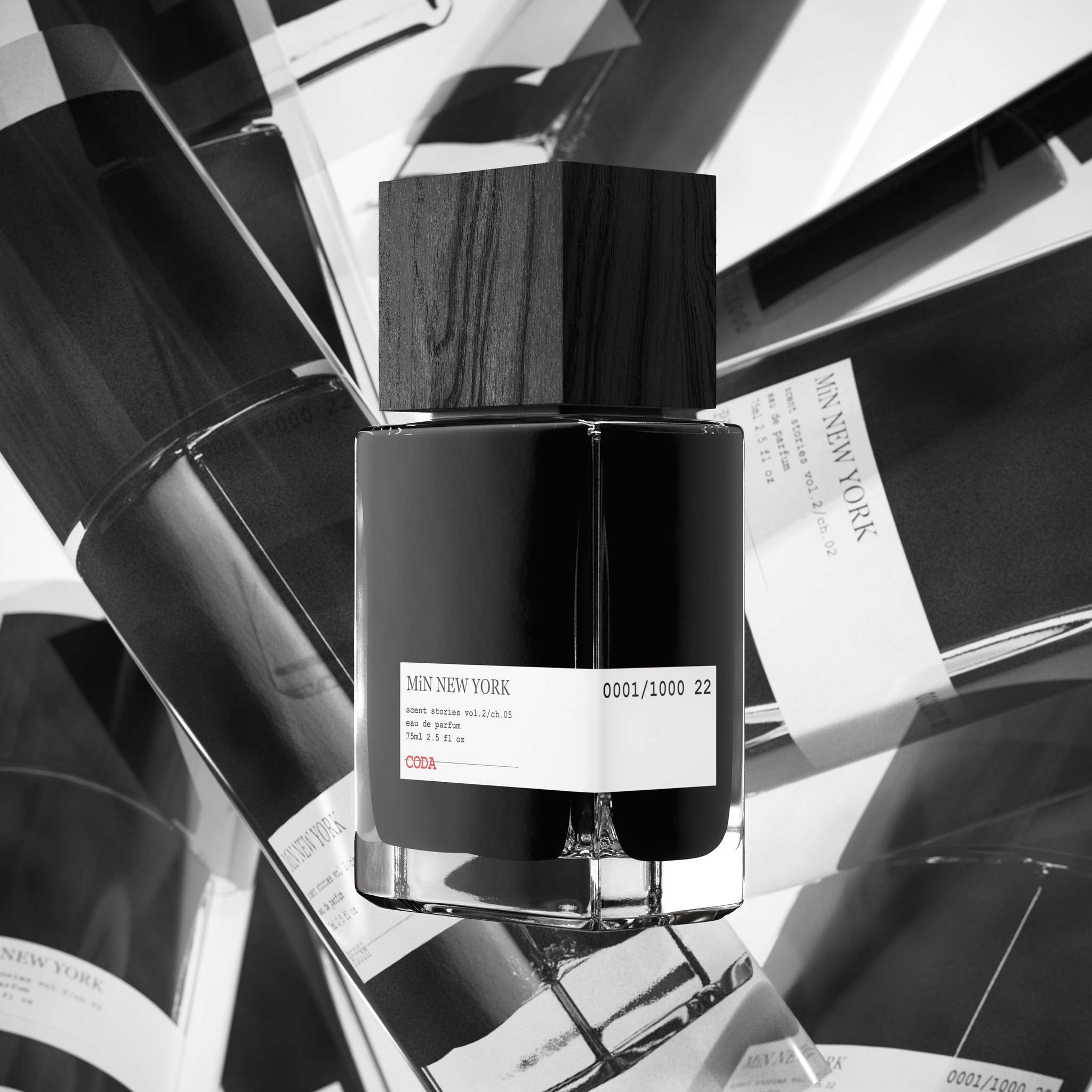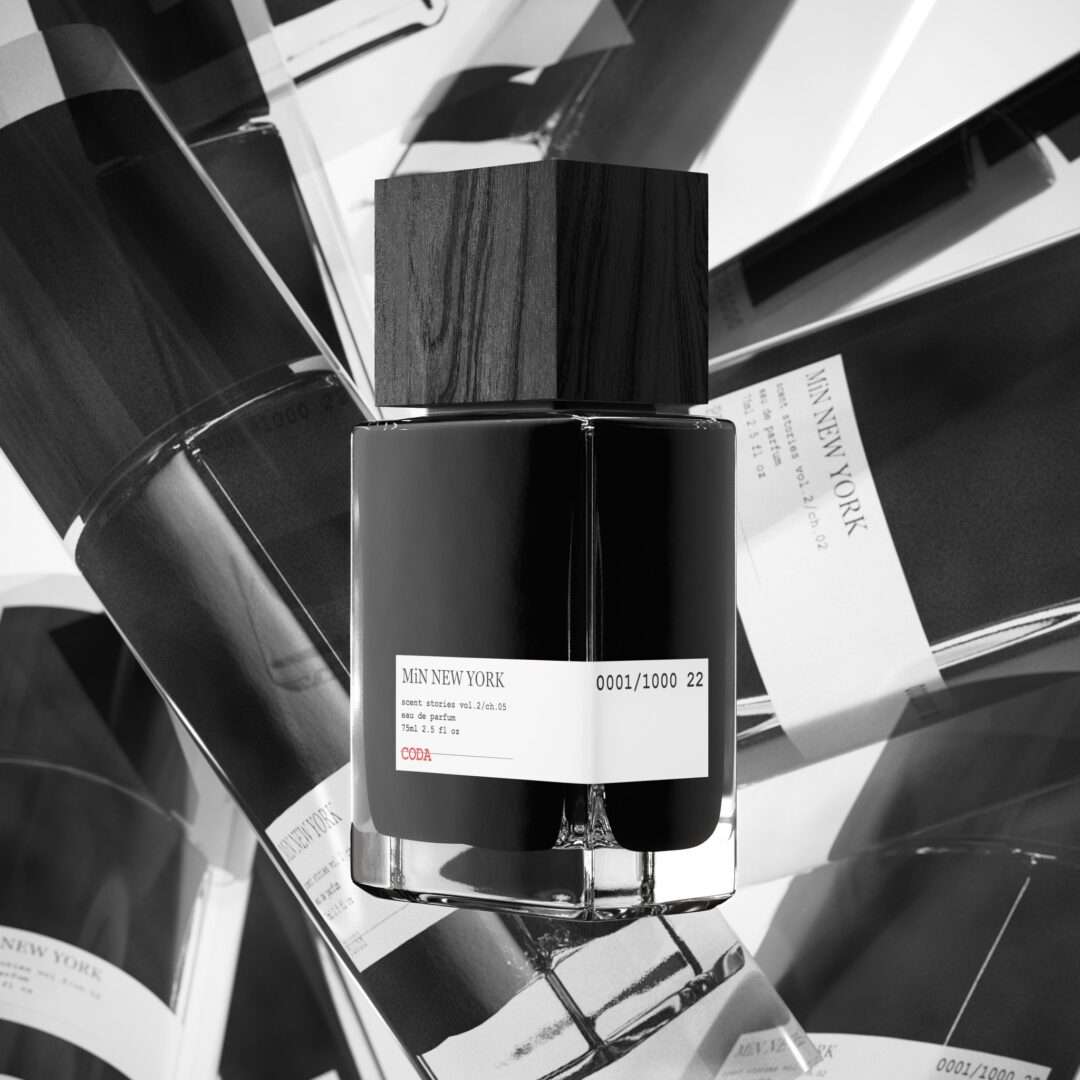 Ad Lumen – Off into the light!
But don't worry! It does not end with us yet and also the fragrance house MiN New York is still full of sap, even if the name of the creation Ad Lumen would suggest otherwise. "To the light" is the English translation of the Latin two-word phrase, and what exactly that may mean, we will probably find out in a moment.
The fragrance notes of bergamot, lemon, jasmine, rose and musk are the ingredients of this eau de parfum, which is intended to be "an invitation to an encounter full of closeness".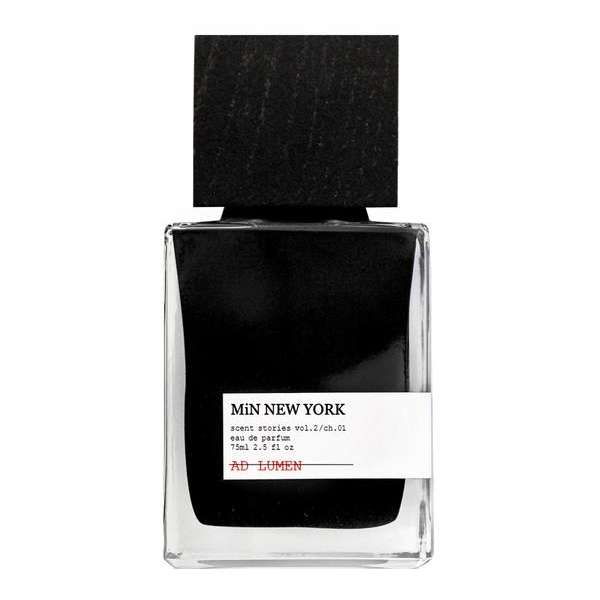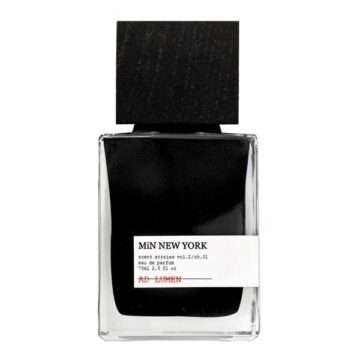 Gentle sprinkles of citrus sparkle in a sea of musky powder, of cotton-soft clouds of fragrance that seem as pure, as clean and clear as freshly fallen snow. Ad Lumen is truly bright, radiant and lucid. A dream in musk, transparent and expressive, straightforward and multilayered, distant and familiar. Like soft cotton, the eau de parfum envelops, forms an olfactory cocoon soothing, relaxing and comforting. The perfect creation for all fans of musk and soft-soapy clean fragrances who love the scent of freshly washed laundry. An uncomplicated, sunny perfume companion for every occasion and season.
Plush – Volume 2 / Chapter 02
In fact, with a fragrance called Plush, I would have expected a musky cloud à la Ad Lumen, because after all, Plush can be another name for a fur fabric. But there are other possible translations, such as "distinguished" or "luxurious". The latter could be meant, because the press text speaks of "a bouquet of luxurious musk varieties".
In addition to musk, the fragrance notes almond, galbanum, clove, jasmine, iris, orange blossom, vanilla and ambergris also appear in Plush, and so I'm guessing a spicy creamy scent rather than a cotton soft and plush musky cloud.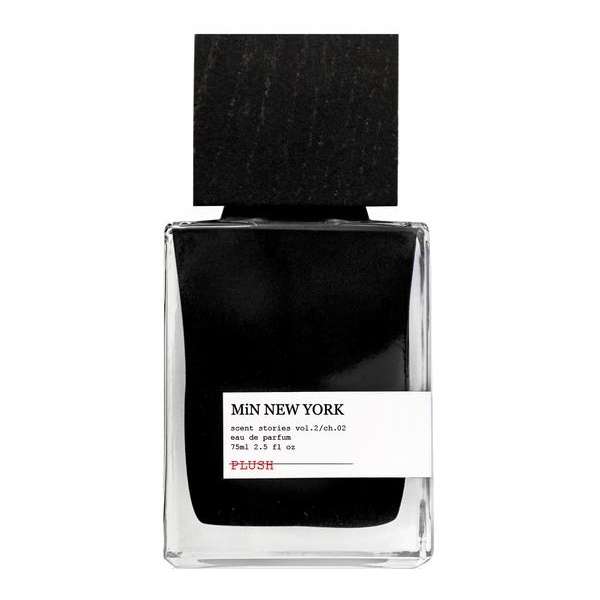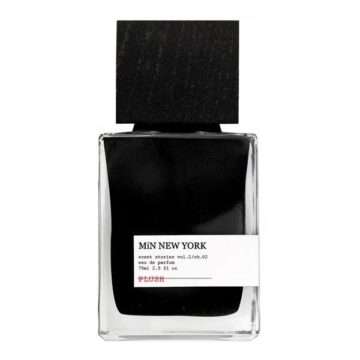 Spicy and creamy, Plush really opens the fragrance. In fact, the eau de parfum has a certain metallic coolness that is supposed to be evoked by the galbanum. Almond, iris, jasmine and orange blossom give the creation an intense creaminess that has soapy, subtly gourmand and floral-fruity facets. The coolness of the creation is maintained for a long time. Gradually, amber and vanilla bring velvety warmth and balsamic sweetness to the fragrance, making for a thoroughly plush and coherent finish. A unisex all-rounder through and through that can be worn in any season and for any occasion.
Chef's Table – Volume 2 / Chapter 03
Personally, I think a fragrance with the name Chef's Table is particularly exciting, because I expect a creation with a clear kitchen note. Not a "hot & greasy" scent, of course, but rather one that might have unusual, salad or herbal nuances, perhaps a vegetable or two, or other culinary aromas not usually found in perfumes.
"Chef's Table evokes the association of a bouquet of fresh herbs" just picked in the garden and this is done with the help of fragrance notes tomato leaves, bergamot, basil, rose, iris, clary sage, tonka bean, amber and musk.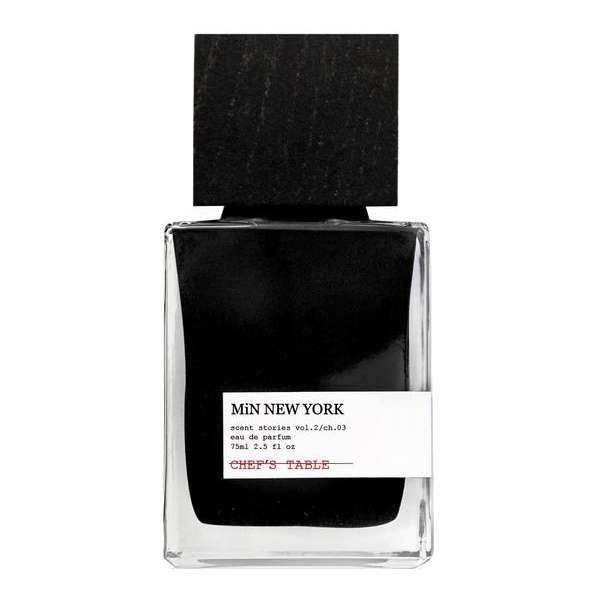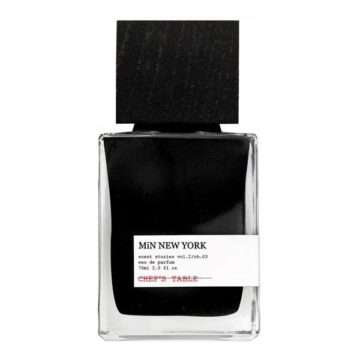 Tart green meets equally tart citrus in the opening of Chef's Table. Leafy nuances flow through the creation. Tomato leaves, basil and clary sage create an exciting and very authentic herbal note that is brightened by airy rose and creamy iris. Tonka bean underlines the green accents with its very typical facets, while amber provides more woody-powdery nuances. An unusual and exceptionally beautiful green fragrance that does without much sweetness and for me is dipped in pastel-creamy pistachio green without the delicious little nut in the composition. 💚
Forever Now – Chapter 04
Forever Now makes me think about what would happen if the now, this moment, would last forever. Well, I wouldn't move away from my desk anymore, as long as we really limit the now to the current moment. But a little more broadly – however remaining in the context of my person -, I must say that I am privately and professionally quite content right now. There could be far worse moments that could be dragged out to eternity 😉.
For MiN New York, however, the creation has a spiritual rather than an existential background. "Like a first whiff of burning incense, that moment when you connect with a higher power." The fragrance house implemented this inspiration with the ingredients aldehydes, coriander, pink pepper, frankincense, geranium, cedar wood, labdanum (cistus) and sandalwood.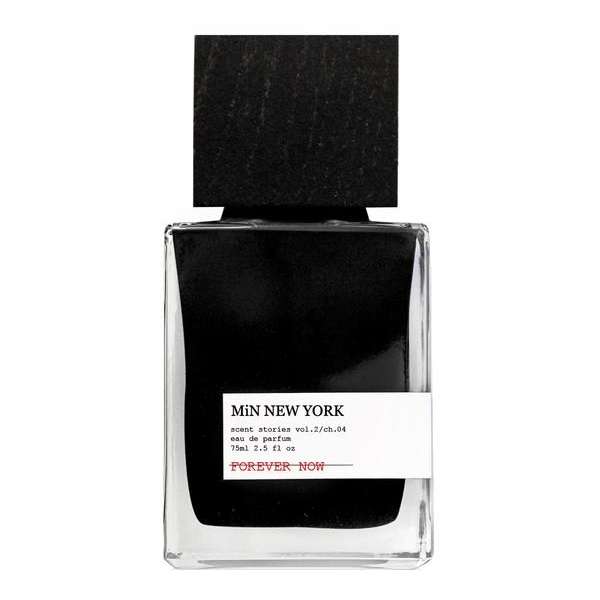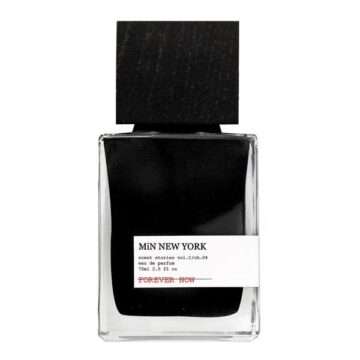 If you were expecting a lush and opulent creation, you were wrong. MiN New York remains true to its line of transparent yet expressive fragrances. Spicy-cool incense, underpinned by fruity-sweet aldehydes, combines with the greenish-minty rose freshness of geranium and clean cedarwood. The labdanum underlines the smoky facets of the incense. Dry and infused with a subtle spiciness, the eau de parfum also shows itself in the further course, until the velvety-woody accents of sandalwood gradually breathe warmth and a little sweetness into the creation. A meditative and introspective fragrance that is quiet yet incisive.
Coda – Volume 2 / Chapter 05
Last, but certainly not least, Coda by MiN New York is the fifth and final chapter of Volume 2 and a fragrance that the brand says, "Coda leaves you satisfied and balanced. Rock star chic." Personally, I can do little with this in terms of my fragrance assessment, which makes it all the more exciting.
The fragrance notes are cypress, eucalyptus, mint, cinnamon, nutmeg, cedarwood, ambergris, labdanum (cistus) and patchouli, which certainly sounds like a pleasant olfactory experience to me, but less rock'n'roll.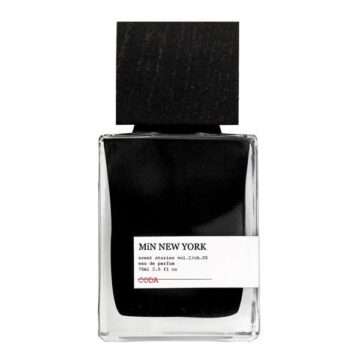 Spicy-woody and with an interesting mix of warmth and coolness, Coda by MiN New York opens. While the spices such as cinnamon and nutmeg – accompanied by sweet labdanum – give the eau de parfum warmth and depth, mint and eucalyptus provide greenish-cool freshness, underpinned by the citrusy-woody coniferous notes of cypress. Balsamic Amber nuances underline the spicy-resinous character of the creation. The sweetness increases and the fragrance becomes increasingly creamy and soft. Gradually, the greenish-fresh notes are gone, but the patchouli puts a touch of sweet-woody earthiness into play.