The two fragrances Pompelmo and Miss_U from Laboratorio Olfattivo, which has inspired me many times, belong to two different series. The Italian niche fragrance label is broadly positioned in terms of assortment, and so at Aus Liebe zum Duft we offer not only fragrances from Laboratorio Olfattivo, but also room scents and care products in the form of liquid soaps.
Some of the room sprays I have already presented to you last year (read here) and I was also allowed to test the liquid soaps – which are kept in the typical, discreet style of the brand – a few years ago and was very taken with their scent, care and cleaning performance.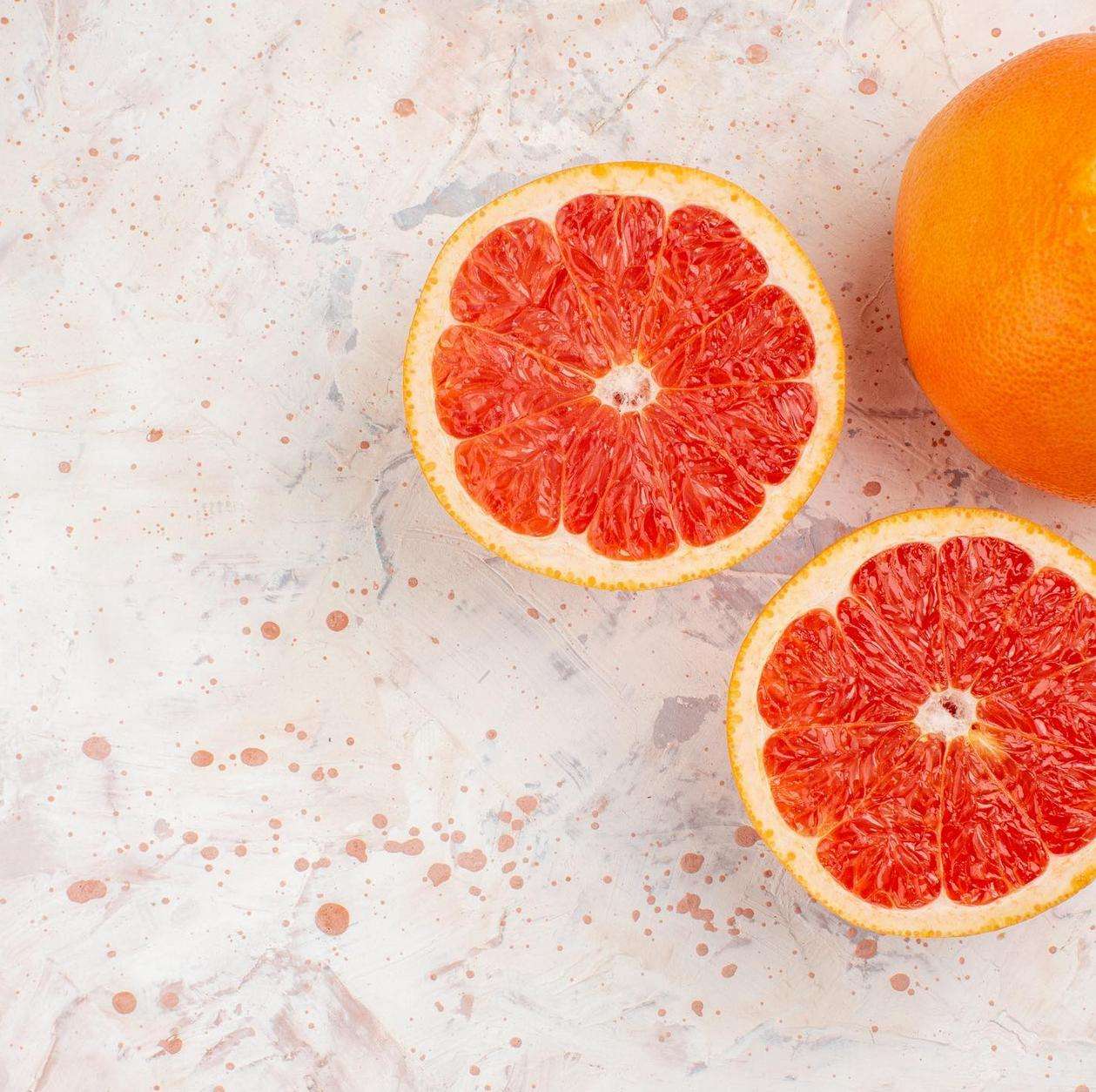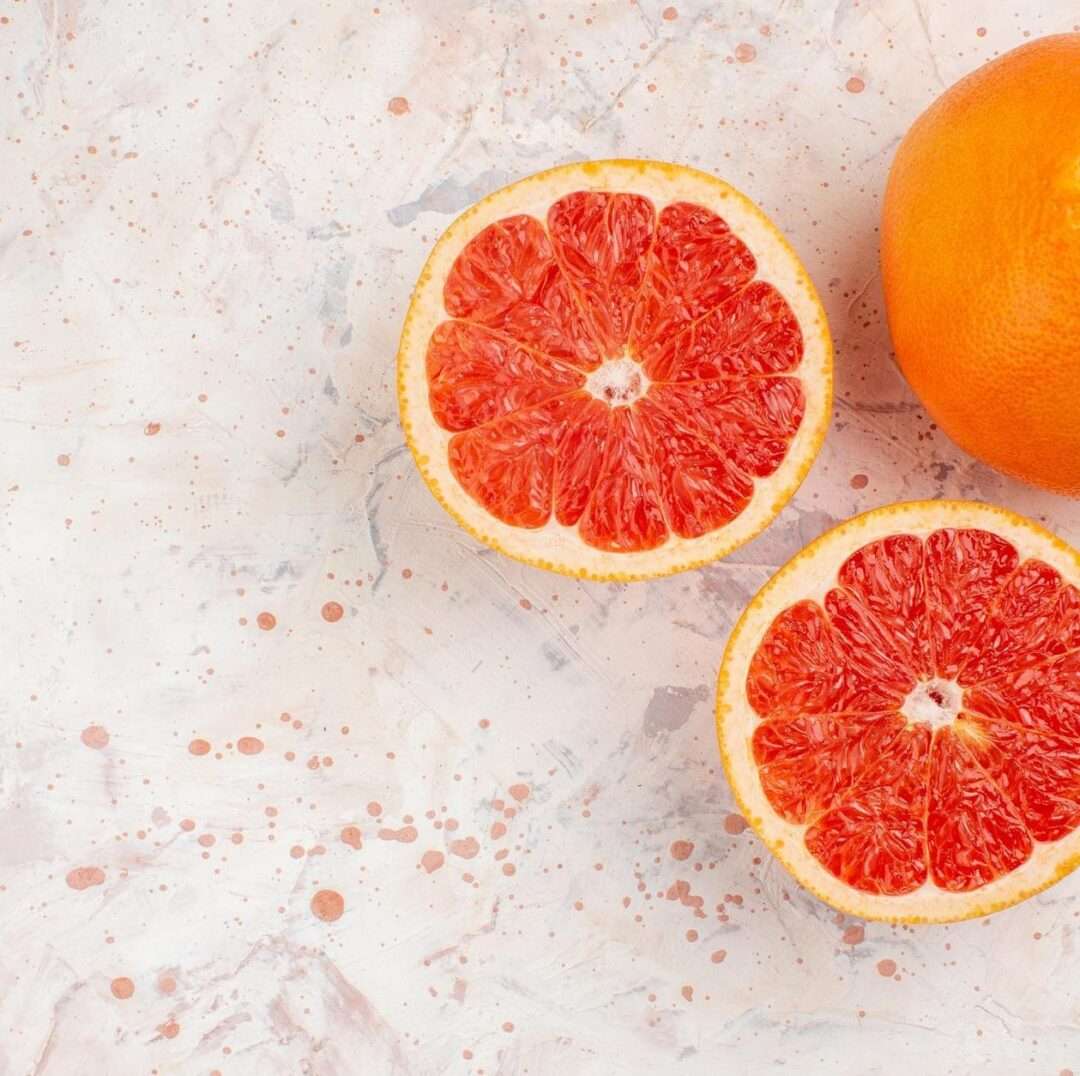 We have been regularly presenting the fragrances of Laboratorio Olfattivo here in the Duft-Tagebuch for years. If you want to read up, you are welcome to click here and browse. There is also an interview with founder Roberto Drago. So it's definitely worth looking through our archive and reading up a bit on the Italian fragrance house ☺.
Pompelmo – Viaggio in Italia
The Viaggio in Italia line, which includes the Pompelmo fragrance, features transparent green glass flacons with matte black labels and shiny gold lids. The entire creations of this "Journey through Italy", according to the English translation, come from master perfumer Jean-Claude Ellena, who already put a Mediterranean smile on our faces with the eaux de cologne Limone, Mandarino, Bergamotto and Arancia Rosso.
Except for the last composition, the blood orange, I have presented all of them to you and each cologne was beautiful in its own right – at least in my eyes. It's hot and humid, and so I'm pleased to present you today with Pompelmo, the last citrus in this series about the Italian Hesperides, which I hope is in no way inferior to the previous ones in effervescence, freshness and Mediterranean charm.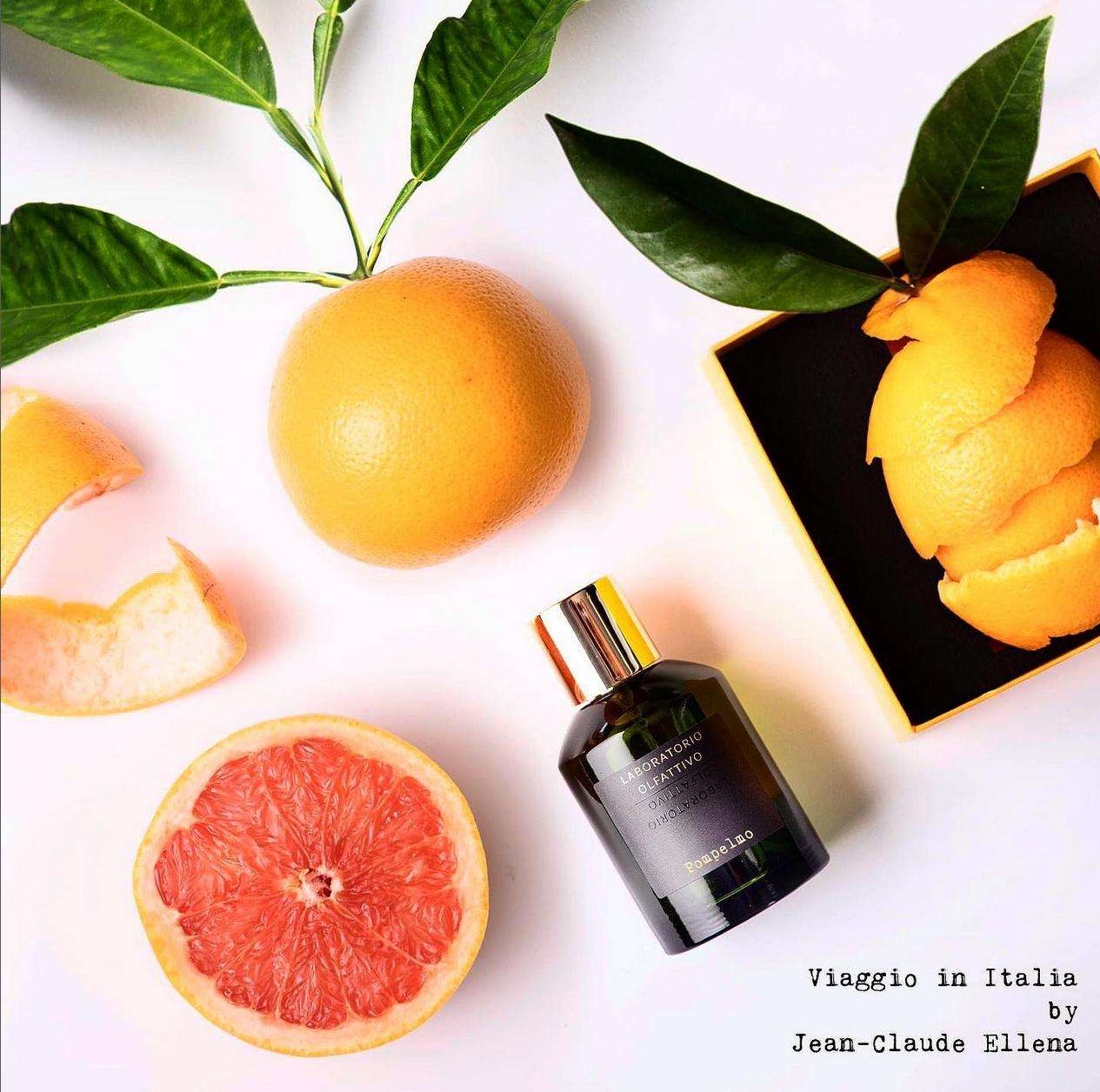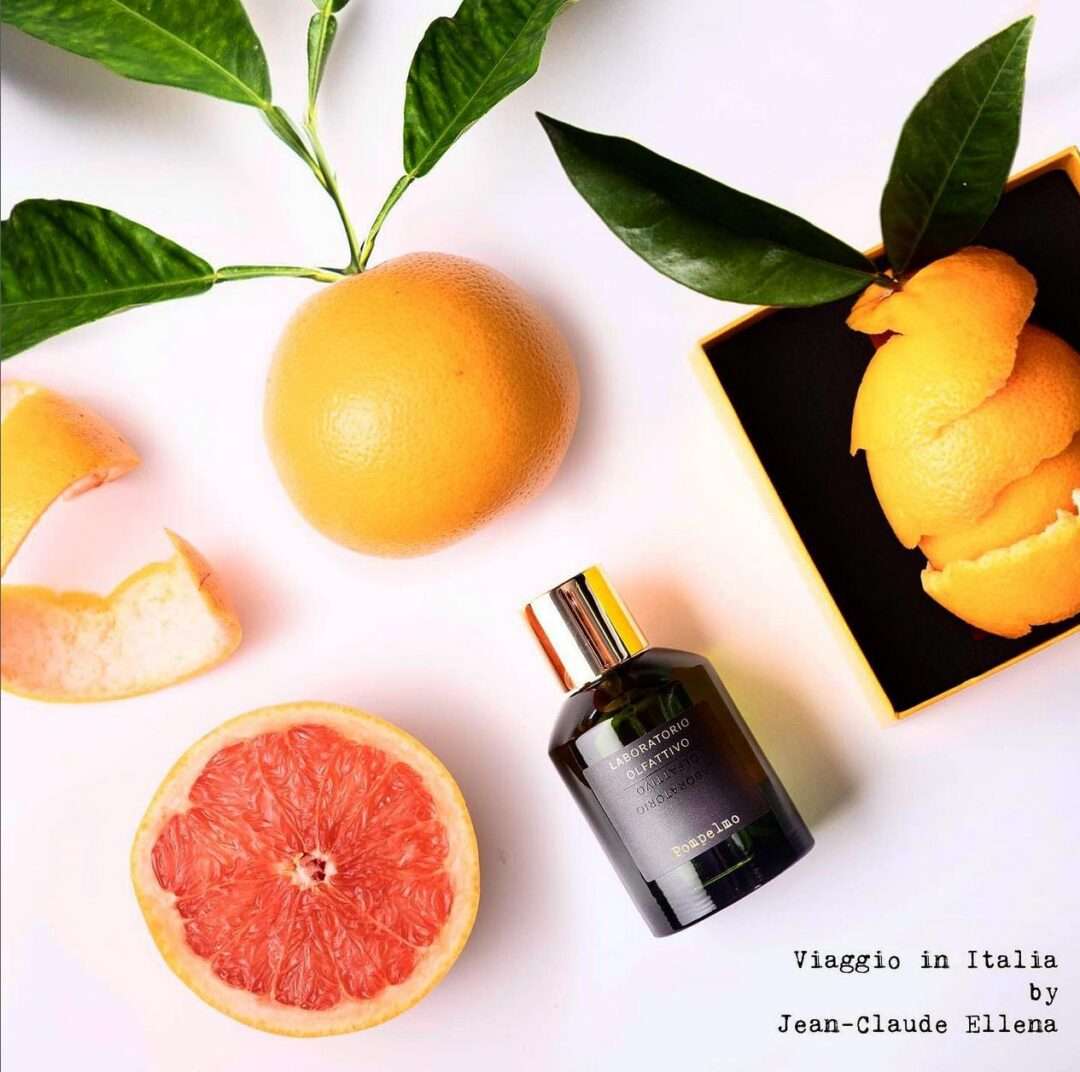 Jean-Claude Ellena used the fragrance notes grapefruit, pink pepper, mastic, patchouli and vetiver for the eau de cologne Pompelmo.
Cheeky fruit – Pompelmo
Delightfully tangy, refreshingly tart, yet sweet grapefruit notes open Pompelmo absolutely befitting its status. While in German we distinguish between pomelo and grapefruit, in Italian both citrus fruits seem to be grouped under the term pompelmo. Delicately citrusy, airy and wonderfully transparent is the composition of Laboratorio Olfattivo, there olfactory species differences are completely beside the point for me at the moment.
Gentle, greenish wood notes underpin the creation, giving the tangy grapefruit a certain frame and grounding. Patchouli and vetiver underline these woody nuances with their creamy earthy and rather cool facets.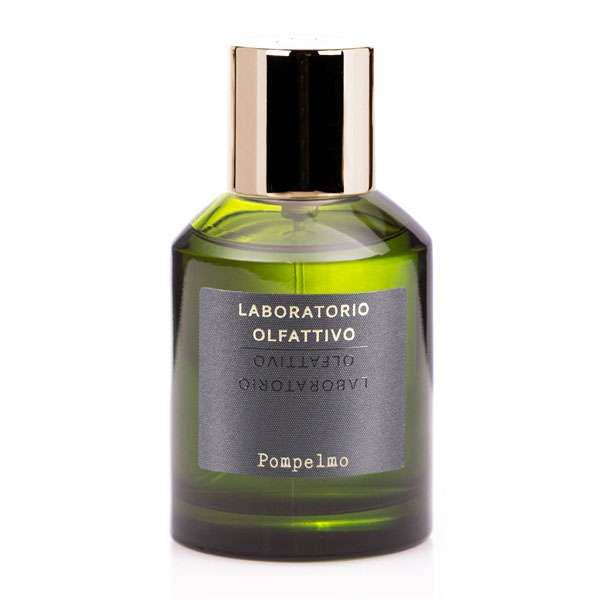 Friends of light and fruity-tart hesperidic fragrances with delicate sweetness should have their true pleasure with Pompelmo. The eau de cologne is wonderfully fresh, tangy and carries great grapefruit notes that smell like summer, like the sun and Mediterranean climes. The presence of this scent is light to medium, while I consider the longevity to be surprisingly good for a cologne on my skin. A beautiful conclusion to this citrus journey through Italy, which we can enjoy thanks to Laboratorio Olfattivo alongside Jean-Claude Ellena. Grazie mille! 🇮🇹
Miss_U – Miss You!
Currently, I personally miss the rain the most. If someone had said that to me a few months ago, when it felt like it was constantly dripping from above here on the Baltic Sea and was also wickedly cold, I would probably have laughed out loud and tapped my forehead at the herald of the early summer drought, at least mentally. Well, and now I'm sitting here sweating, looking out from my desk at the burnt, withered lawn, and I have to admit that it has looked more glorious. And I did also.
But I believe that the creation around missing is rather about that longing of amorous nature and not about the beneficial wet from above. Anyway, Luca Maffei was responsible for the creation and combined for Miss_U the ingredients bergamot, mandarin, cinnamon, Szechuan pepper, agarwood (oud), patchouli, vanilla and guaiac wood.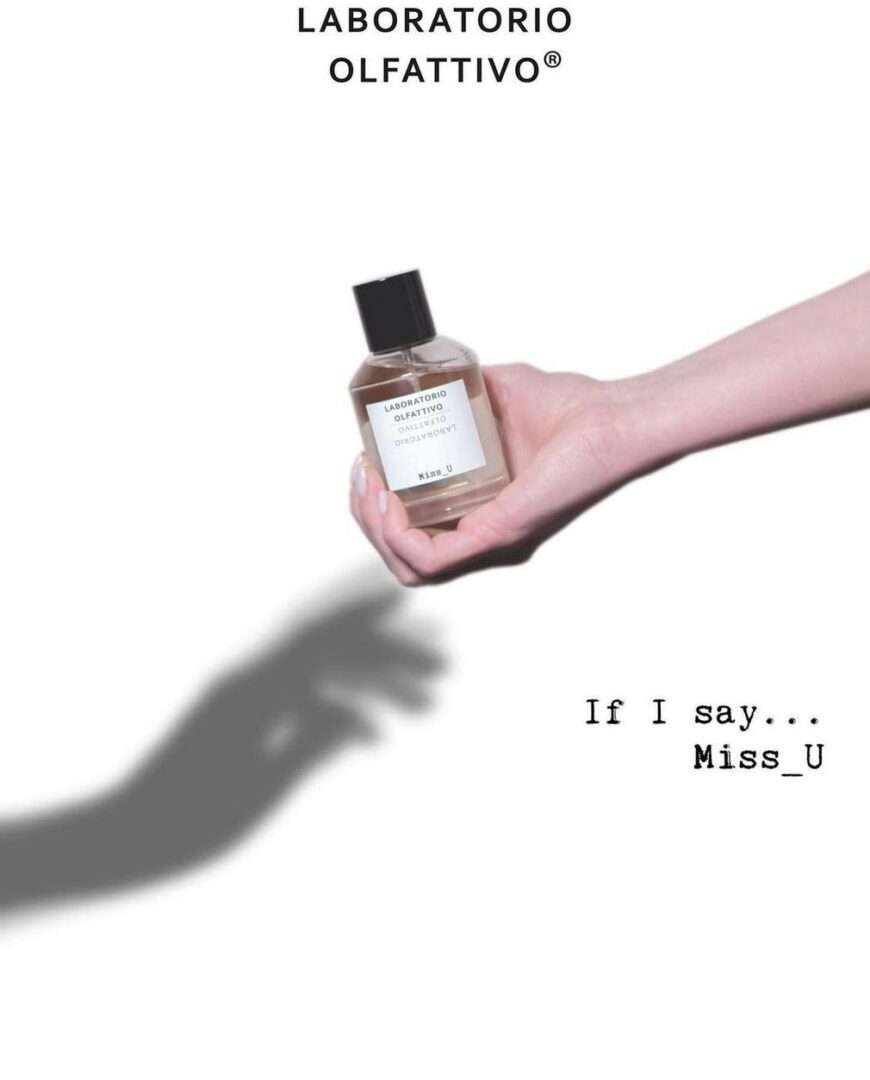 Need_U is a message from the perfume to the skin is: I need you, Miss_U embodies a message from the skin to the perfume. The soft, whispered, yet powerful call: I miss you. The fragrance describes the need to wear a mixture of sensuality and tenderness, the desire to be wrapped in amber, animal notes and warm woods and vanilla. Again and again.
Scent of longing
Citrus meets a dry pepper spiciness in Miss_U, backed by cotton soft and powdery notes. The oud evokes delicate smoky accents early on, which form a beautiful melange with the hesperides and spices. Miss_U is light, transparent, restrained and close to the skin.
On my skin, the scent turns out quite animalic, while on the paper strip these traits are much more restrained. The vanilla brings soft and lovely facets to the eau de parfum, which seems to float lightly like a feather on my skin. A touch of longing, tender as a kiss, sensual as a touch.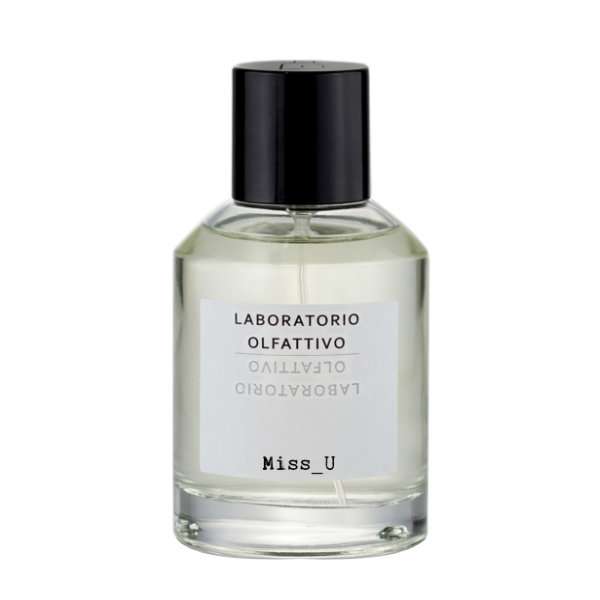 Miss_U by Laboratorio Olfattivo is a very transparent, airy and light mix of smoky oud, fresh pungent spices and powdery creamy notes, which is skin-toned and subtle. Relaxed, contemplative and quiet, the eau de parfum is the perfect candidate for those who prefer a discreet, more subliminal smoky-spicy oud fragrance that fades into velvety-creamy nuances. Because of its delicate character, Miss_U is an eau de parfum for any occasion and, in fact, any season. I classify the presence as light to medium, the durability is medium on my skin. Perfect for oud beginners and all who are looking for transparent agarwoods 😉.