With Black Orchid by Tom Ford and Good Girl Gone Bad by Kilian, we have two real big names in the perfume business as guests here in the Duft-Tagebuch. I would like to boldly anticipate that it will be great, because each brand is already an absolute highlight in itself. The two fragrances that I will hold today under my valued nose, possibly know some of you at least from the name, because they are two creations that you can definitely call classics of the two brands.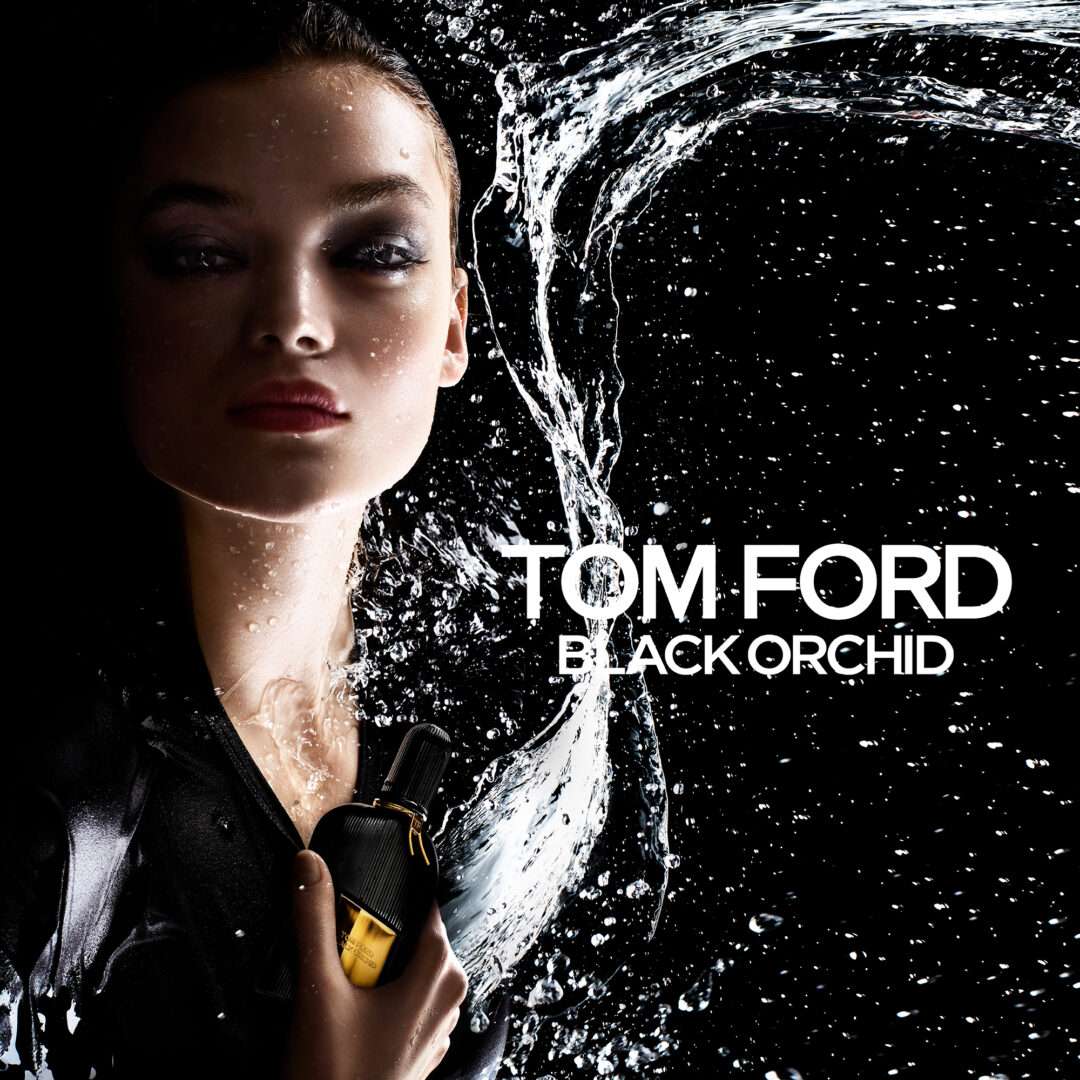 Regular readers will remember that not so long ago I introduced you to Tom Ford's latest launches here in the Duft-Tagebuch, namely Electric Cherry and Soleil de Feu (read about them here). Also Love don't be Shy and Kologne – Shield of Protection by Kilian have recently inspired me (to be read in here).and therefore I am particularly pleased to take a look, so to speak, into the fragrance archive of the two luxury labels and look at Black Orchid and Good Girl Gone Bad, two creations that would have long deserved a place here in the Duft-Tagebuch.
Black Orchid – Tom Ford
The year is 2006. The then already legendary designer Tom Ford launches the first eau de parfum of the Signature Collection of his own beauty brand, which bears the mystical name Black Orchid. It is a fragrance that is luxurious and mysterious, striking and sophisticated. It is the prelude to a true series of successes, because many more terrific fragrance compositions and lines are to follow this first eau de parfum.
For sure, Tom Ford has always had a sense for the extraordinary. First, he turned the fashion world inside out with his creations and later, thanks to Tom Ford Beauty, we came to enjoy his olfactory works and his wonderful cosmetic products. Black Orchid represents that very extraordinary, is "inspired by his fascination with the unattainable and from his quest to find the mysterious, elusive black orchid."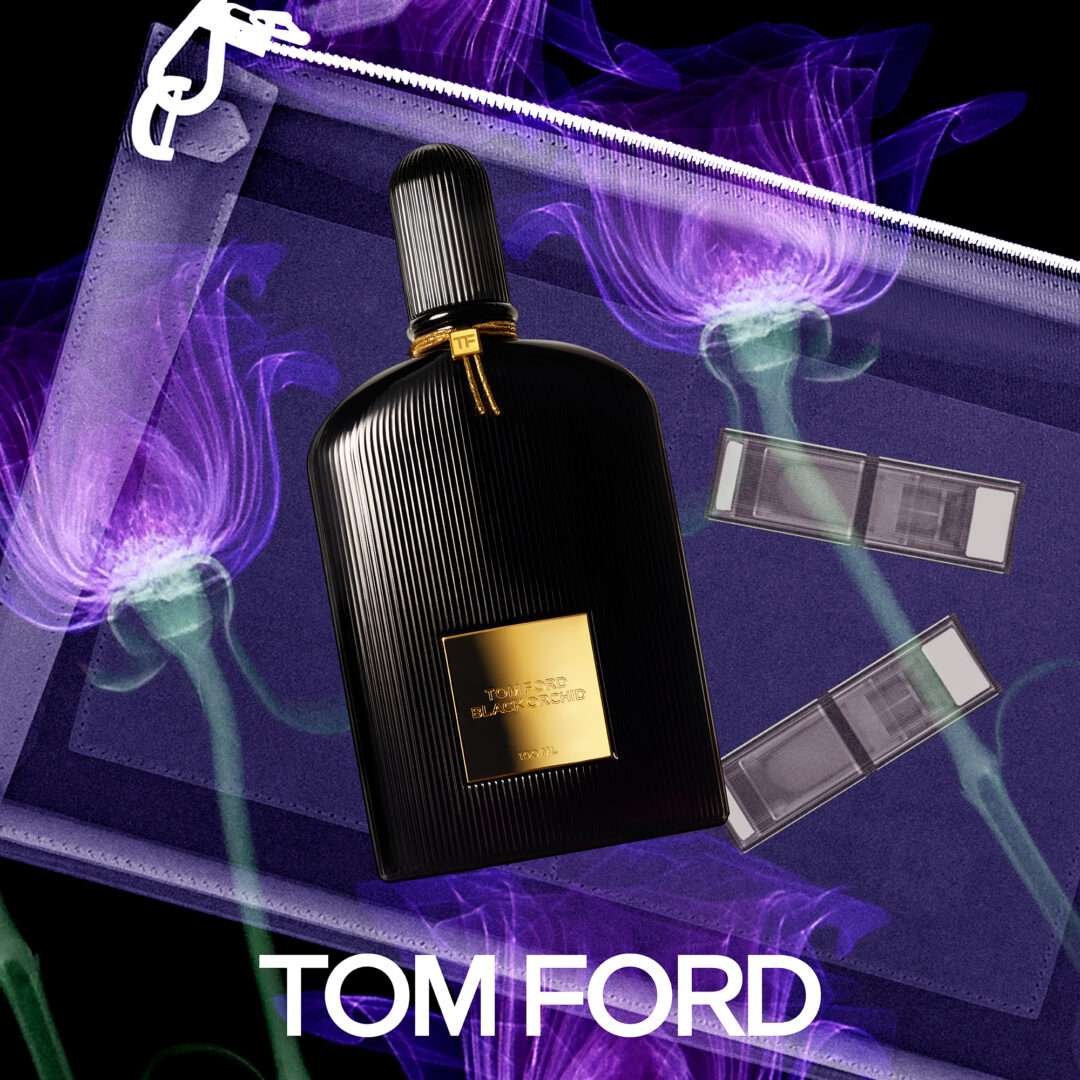 For the development of Black Orchid Tom Ford hired perfumer David Apel, who combined for the eau de parfum the fragrance notes truffle, ylang-ylang, bergamot, black currant, orchid, lotus flower, floral notes, fruity notes, balsamic notes, patchouli, sandalwood, vanilla, vetiver and incense.
Fragrance of seduction – Black Orchid
From the very beginning, Black Orchid has something unique and mysterious about it. The dark, earthy and rooty notes of truffles dominate the opening that connoisseurs of haute cuisine love so much, their elusive, subtly mushroomy fragrance character that seems so profound, so incredibly seductive. The sweet floral nuances of ylang-ylang blend with black currant, accented by a hint of tangy bergamot tartness, and combine with truffle in the most beautiful way.
They give the earthy noble tuber a certain lightness and transparency. Olfactory support comes from the creamy woody notes of patchouli and vetiver, while lovely fruity-floral accents gradually spread in the background, accompanied by velvety sandalwood and delicately smoky incense, to finally fade away very slowly and leisurely.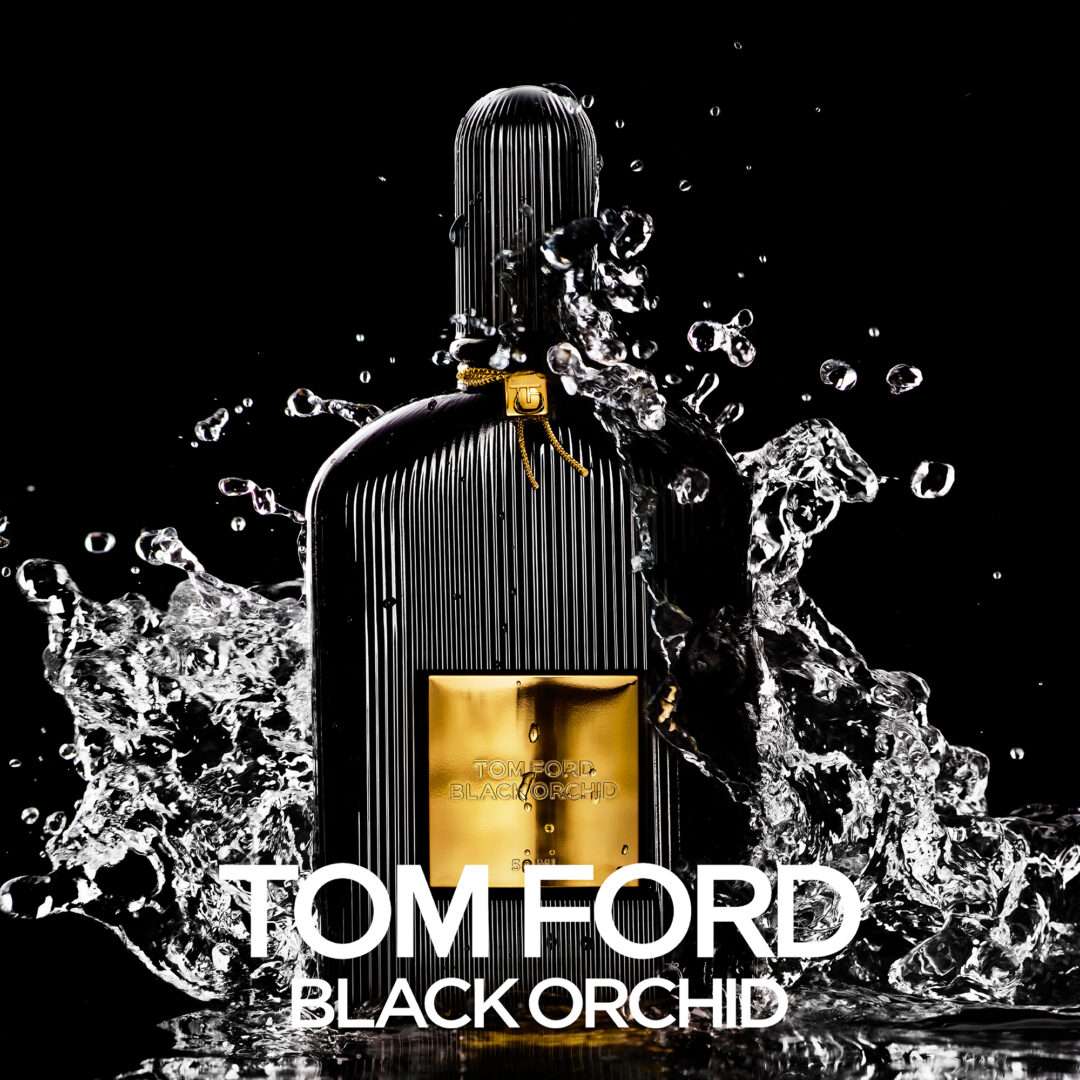 With Black Orchid, Tom Ford succeeded in the mid-2000s with a fragrance debut that has it all. The eau de parfum is a women's fragrance that probably first causes astonishment – thanks to the truffle, which was really skilfully and very present in the scene here – but gradually shows its seductive, sexy side. Hallelujah, there is no escape here. Dark, sweet, floral, earthy, woody, warm and cool at the same time, Black Orchid is an olfactory Don Juan that casts a spell on anyone who sniffs it. For connoisseurs of beautiful fragrances and for Tom Ford fans an absolute must-try! 🖤
Good Girl Gone Bad – Kilian
From black to white – already visually it is obvious that we will be dealing with a completely different fragrance in Good Girl Gone Bad by Kilian, even though both creations of today are women's fragrances. Kilian is known for its lush and supremely feminine creations, where beguiling florals love to meet gourmand powder notes. I wonder if it's the same with Good Girl Gone Bad?
As already mentioned, this eau de parfum is also not new on the market, but rather dates back to 2012. The wonderful Alberto Morillas was entrusted with the creative realization of the fragrance, which was to be created for a very specific type of woman: "For the woman who dares to dare something and lives out her boldness. Good girl gone Bad embodies a special type of woman. A perfume that represents the fullness and opulent lust that Kilian loves so much. Sensual and uninhibited. A woman who stands for everything, is up for anything – in the world of love, of desire, of the forbidden."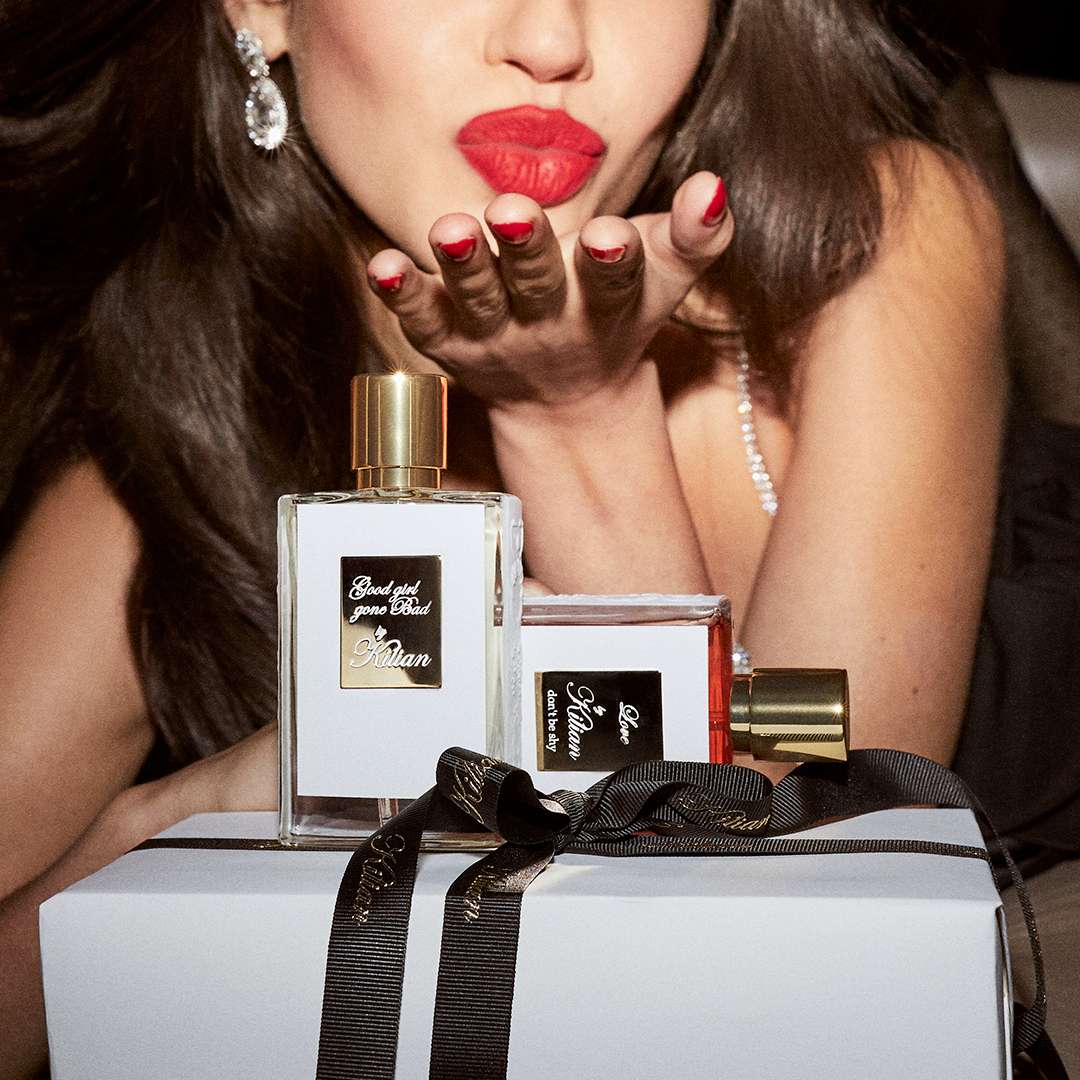 It should be clear that this source of inspiration will also use fragrance notes that have something to offer olfactory, which can be passionate and lascivious, opulent and powerful. And so in Good Girl Gone Bad by Kilian are found the ingredients jasmine, osmanthus, May rose, tuberose, narcissus, violet, plum, amber, patchouli, cedarwood, vetiver and musk.
Sweets for my … Good Girl Gone Bad
However, a master perfumer like Alberto Morillas naturally manages to use the expressive fragrance notes so skilfully that they always appear balanced and harmonious. This is exactly what he proves in Kilian's eau de parfum, which opens with a heavenly floral sweetness. Creamy jasmine is underpinned by the delicate peach notes of osmanthus. A beguiling and pure floral bouquet that is rather restrained and close to the skin. Tuberose shimmers greenish and creamy in the background, accompanied by sweet violet powder and dark fruity plum.
But as it progresses, the peachy nuances of osmanthus remain the star on the olfactory stage of Good Girl Gone Bad, enveloped by a sea of creamy and sweet notes. Truly all the fragrance notes seem to be working towards this goal, showing themselves as creamy and lovely as possible. The amber adds a touch of warmth, while patchouli, cedarwood and vetiver contribute an earthy-woody touch.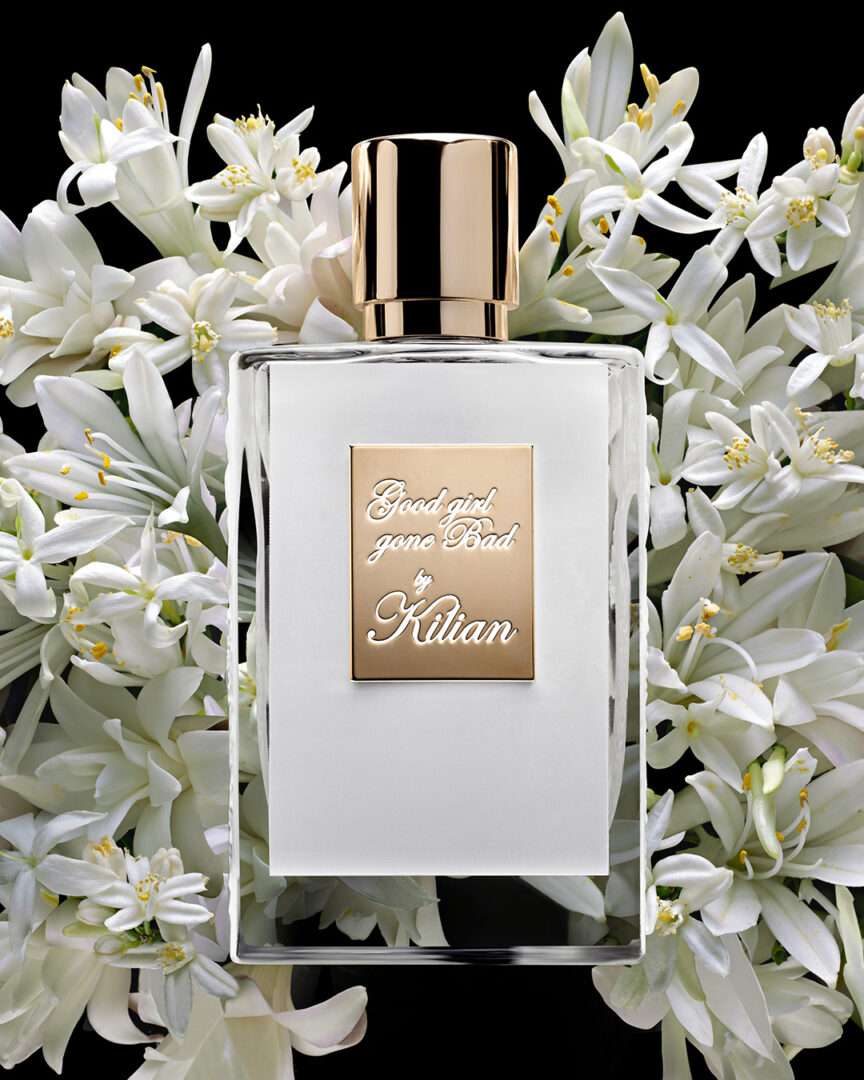 Good Girl Gone Bad by Kilian is perfect for those who love sweet floral scents and notes of osmanthus reminiscent of peaches. A rather transparent and quiet creation that looks very feminine, very elegant and seductive. Thanks to its finely balanced composition, the eau de parfum is the right fragrance companion for any occasion, as long as we move in the warmer season. A spring-summer floral dream, whose charm and grace will surely indulge many. Not only for friends of white flowers and Kilian a must-try, but for all who love delicate floral eaux de parfum. ❤