Just before the weekend I would like to introduce Love don't be Shy and Kologne – Shield of Protection by Kilian, of which 100 ml refills are now available. There is also an extreme version of Love don't be Shy, but I don't have it as of this writing, so I'd like to introduce you to the original version here. As a special gimmick at the end of this post I may raffle something, to which I would like to invite you all of course. ☺️
Love don't be Shy – Kilian
"Don't be shy, love," Kilian's scent breathes softly to us. The eau de parfum definitely does not seem to be it, because already the press image suggests a certain opulence with powdery-sweet loukhoum and white flowers, which probably will not have too much to do with shy restraint. The text to the fragrance says the following:
Delicious marshmallows were the inspiration for this perfume, which presents itself as a sweet delight for connoisseurs of sensual pleasures. Soft and tender at first, it opens up an intensity that is a credit to even the world's greatest seductresses.
The fragrance notes are quickly enumerated, namely perfumer Calice Becker used neroli, jasmine, rose, iris, vanilla and musk for this creation launched in 2007. Becker also developed the recently launched Love don't be Shy Extreme, whose fragrance notes are slightly modified with neroli, orange blossom, gourmand notes and rose.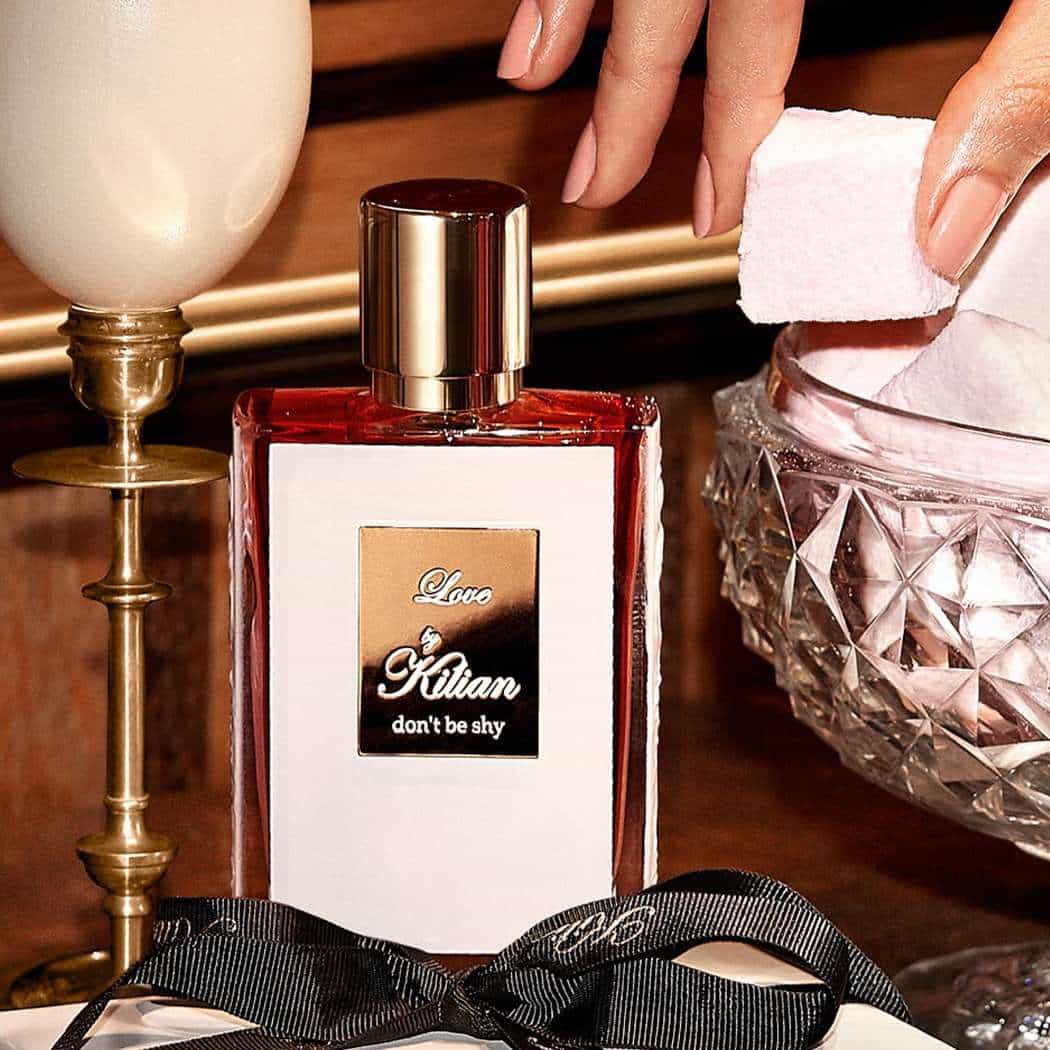 Worth mentioning in any case would be the refillable bottles from Kilian. A great thing, in my opinion. For many perfumes of the brand, you can also get matching refills at Aus Liebe zum Duft, which usually contain 50 ml. Love don't be Shy Extreme and Kologne – Shield of Protection are now available in 100 ml refills.
Sweet seduction – Love don't be Shy
Neroli opens Love don't be Shy with greenish spicy and subtly tart orange blossom notes in a lush yet delicate way. Because the fragrance is from the beginning very airy, almost tangy, lucid and – despite all the opulent-floral power – also transparent. The rose gives the creation just that lightness and prevents the white flowers from making the fragrance too heavy.
Jasmine and iris provide bright and creamy powder notes, accompanied by lovely vanilla and fine musk for a delightful sugary sweetness that also has gourmand traits. With delicate and velvety soft nuances, the fragrance very gradually fades.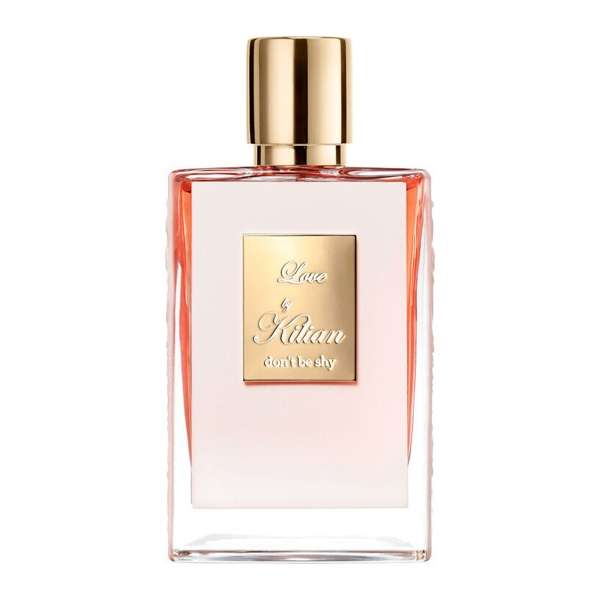 Love don't be Shy is the perfect fragrance for all fans of sweet, powdery-sugary and transparent white-flower scents that are very feminine and seductive. I would classify the presence as medium, and the longevity as rather light. Definitely not a heavy and ladylike floral creation, but an airy and quite youthful fragrance treat, with which the Kilian brand certainly enchants many. Suitable for office and everyday use, but also an eau de parfum that feels absolutely at home when going out in the evening or on a romantic date. ❤
Kologne – Shield of Protection
As a night out fragrance, Kologne – Shield of Protection is explicitly designated by the brand and here the creation is supposed to serve as a "protective shield" that surrounds "like an aura of purity and vitality". This is done with the fragrance notes of mandarin, eucalyptus, galbanum, rosemary, ginger, cedar, cashmeran and musk.
Perfumer of the Eau de Parfum is – as usual with Kilian in most cases – once again Calice Becker, who has already made us olfactory happy with our first candidate today. The name Kologne suggests a cologne-like, fresh and tangy fragrance.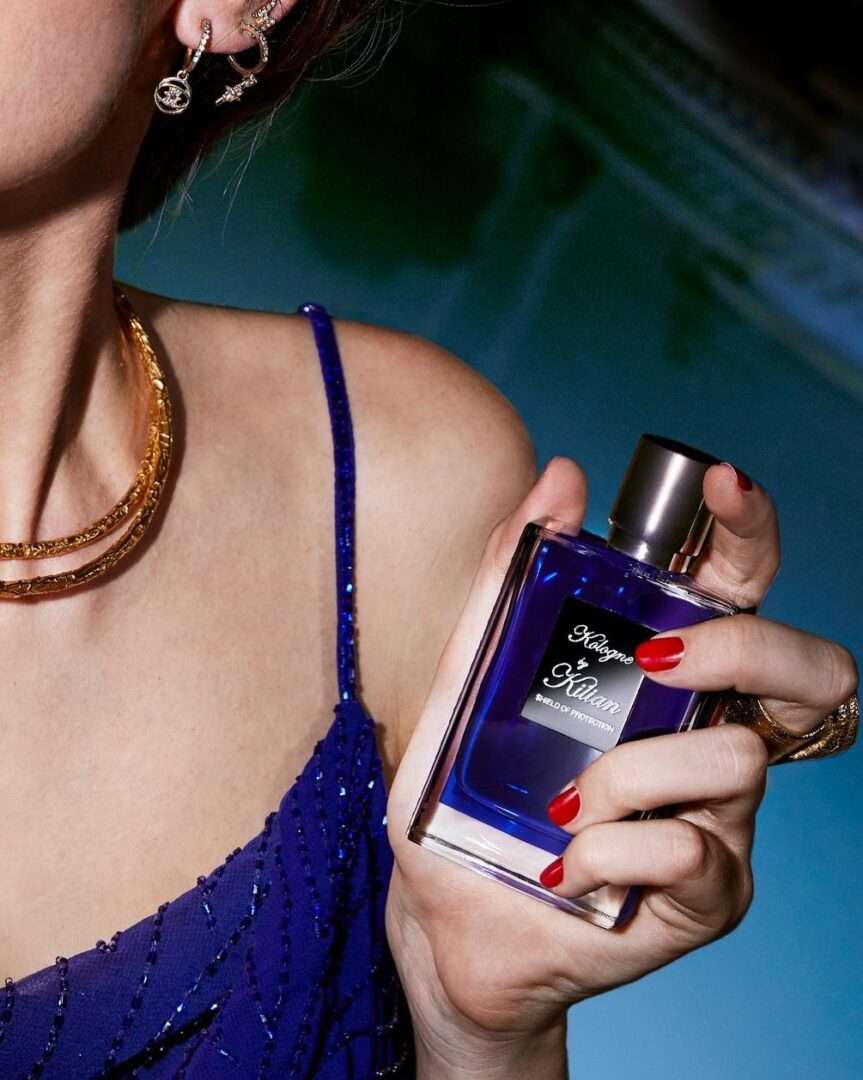 Kologne, Shield of Protection shows us a classic for going out. With bright citrus notes, Kologne, Shield of Protection gives off a hint of freshness. (…) This fragrance was created as a protective shield and surrounds you like an aura of purity and vitality.
Sparkling freshness kick
Greenish-fresh coolness underpinned by a superb eucalyptus menthol and tart tangerine fruit peel accents define the opening of Kologne – Shield of Protection, which is citrusy, tangy and sparkling like an iced long drink at the hottest summer party of the year. I like to be surrounded and charmed by this shield of purity and vitality. Energetic and dynamic, the eau de parfum has a wonderful presence despite its lightness and transparency.
Not too much, not too little, but exactly the right measure Kilian has taken for this fragrance. Rosemary and galbanum underscore the greenish aromatic facets of eucalyptus, while ginger adds a pinch of spiciness to the citrus notes. The cologne is rounded off by soft and airy nuances thanks to clean cedar, soft cashmeran and fine powdery musk.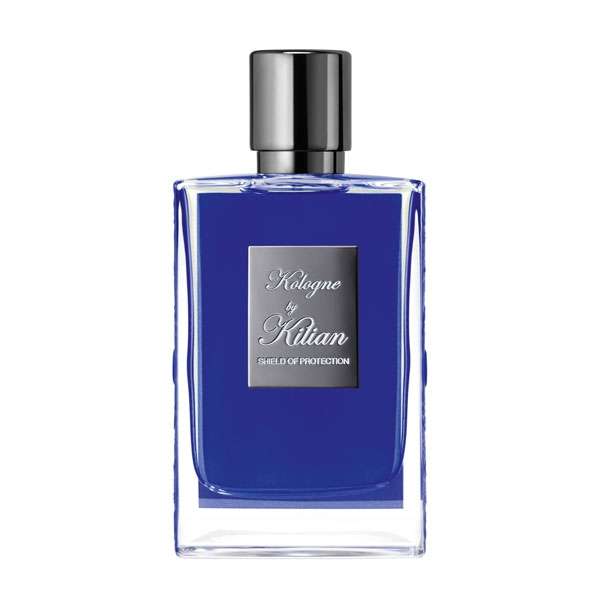 The warm season belongs to Kologne – Shield of Protection by Kilian. Not only perfect for going out, but a unisex fragrance for every occasion and situation in life. Only warm to hot it should be, this is the only limitation of this olfactory all-rounder, which I definitely like. For all who like the combination of tangy citrus, green freshness and sparkling long drink associations, my absolute test recommendation! 💙
Giveaway
We are giving away the following treasures, for which we would like to thank Kilian very much: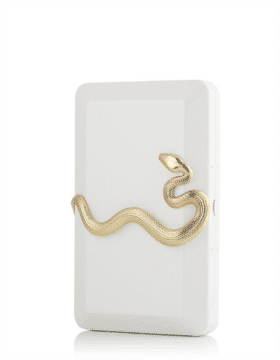 How do you get into the lottery pot? Very simple! Leave us a comment below this article up to and including Sunday, 02.04.2023 and tell us why exactly you are the perfect winners for the clutch.
On Monday, 03.04.2023, we will inform the lucky winners by DM.
You can find the conditions of participation here.
We wish you good luck 🙂