The last round of DER DUFT creations is heralded by Pride, Privilege and Act, with which I would like to conclude the mini-series on the Munich brand. You already know the picture below. Six perfumers developed seven fragrances, four of which I have presented to you yet. Match by Anne-Sophie Behaghel (read here) as well as Monopteros by Anselm Skogstad, Canvas by Freddie Albrighton and Cinematic by Miguel Matos (read here) were on the program in the last few days.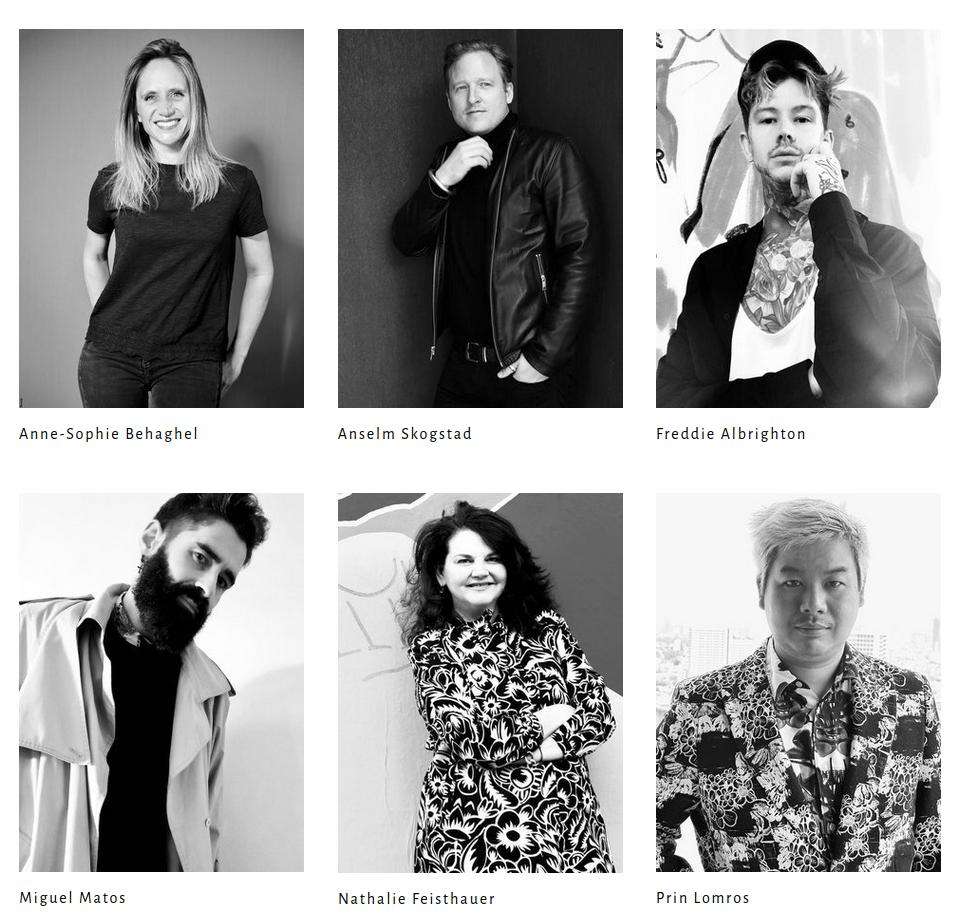 So we can mentally put check marks on the respective portraits and at the latest it will become apparent that the number of creations and creators does not quite match. The solution to the riddle is quickly presented and is actually obvious. One of the perfumers has created two fragrance compositions for DER DUFT, and that was … drum roll … Miguel Matos.
Full of Pride
With the perfume Pride, Miguel Matos has taken on his own personal pride. A thing that, in my opinion, is done far too rarely, especially as an adult, while children can still freely say that they are really proud of something they have achieved. Maybe you should think much more often about what you can do and create, and also be able to allow a little self-pride.
Miguel Matos, for example, prides himself on his own unique approach to creating a fragrance. He loves to play with the contrasts of vintage and modern, making his compositions classic yet innovative. For Pride by DER DUFT he used the ingredients bergamot, narcissus, carrot seed, jasmine, cashmeran, amber, sandalwood, patchouli and moss.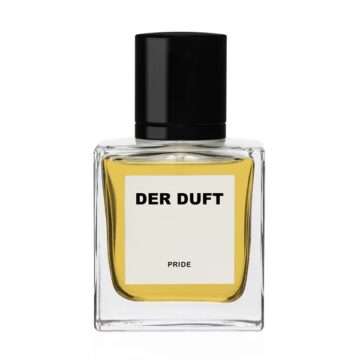 Pride is a creation that captivates from the first sniff. Warm-cool, spicy-citrusy, earthy-creamy, a gentle and distinctive fragrance centred on sandalwood and cashmeran, embraced by tart bergamot, greenish narcissus and the powdery-creamy nuances of jasmine, carrot seed and amber. Patchouli and moss provide earthy-woody facets that round out the creation in a beautiful way. Nostalgic-looking yet supremely modern, Pride is a powerful, proud yet gentle fragrance that seems to be well aware of its beauty, elegance and sophistication. Wonderful! ☺️
Privilege – fragrance ode to the elements
The wonderful Nathalie Feisthauer created the perfume Privilege for DER DUFT. Those who read here regularly may remember that almost exactly a year ago I was allowed to conduct an interview with the French perfumer (read here), whose works always enchant me. For her Privilege creation, she decided to look at her preferences and what is particularly important to her here:
"My interpretation of the term 'privilege' is that I have water, nature, greenery, and the sea at my disposal at all times. In other words, having nature around me is the ultimate privilege. PRIVILEGE has become my homage to the elements!" With galbanum, carrot seed, currant, rhubarb, maritime notes, lily of the valley, iris, cedarwood, guaiac wood, palo santo, amyris, ambroxan, cashmeran, ambrette and musk galbanum, carrot seed, currant, rhubarb, maritime notes, lily of the valley, iris, cedarwood, guaiac wood, palo santo, amyris, ambroxan, cashmeran, ambrette Nathalie Feisthauser olfactorically implements this "homage to the elements".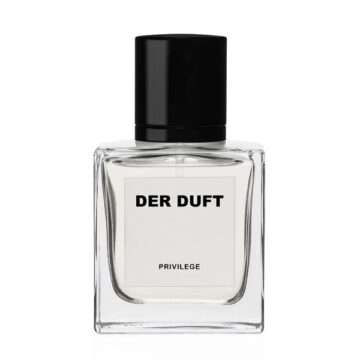 Fruity, aquatic and delightfully airy, Privilege reminds me of a cool breeze. The rhubarb is very authentic, accompanied by lovely currants, gentle lily of the valley and creamy iris. Greenish-powdery accents flash, then woody-warm, to let the fragrance dive into sweet Palo Santo in the next moment. Privilege is multi-faceted, exciting and undergoes several sophisticated changes of direction within the course of the fragrance. The base is soft and powdery thanks to ambroxan, cashmeran, ambrette and musk. A transparent, fresh and airy fragrance with a fruity-aquatic touch! Adorably springlike!
Act – Olfactory scent fireworks
Perfumer of the last creation of DER DUFT available at Aus Liebe zum Duft is Prin Lomros. The Thai originally comes from the film business, but has long had a special soft spot for beautiful fragrances. Through detours, he finally managed to found his own label and work as a perfumer. Prin Lomros' creations are influenced by his Asian homeland, its art, culture and films:
"The reason I create perfumes is simple: I have stories to tell! Because of my background as a filmmaker and perfume collector, I believe that creating perfumes is another kind of storytelling art." Lime, bitter orange, carambola (star fruit), vetiver, amber, cypress, musk, tobacco, moss and Lavender are the ingredients of Prin Lomros' fragrance, which – in reference to his past as a director – bears the name Act.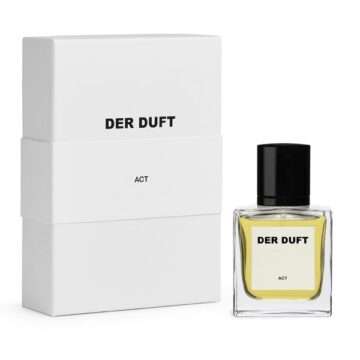 Act is an olfactory spectacle in several acts. At the beginning, the perfume shows itself powerful, loud and incredibly experimental, almost eccentric. Tart citric meets green plant sap. Acidic creaky carambola meets citrusy cypress conifer wood. If you're looking for a niche, you'll find it in Act's opening. Ingeniously realized, artful, a true olfactory spectacle. Gradually, the creation calms down, becomes softer and warmer. Amber and tobacco envelop like a golden and velvety scarf, comforting and familiar. Over time, Act becomes quieter and quieter. Musky powdery and lavender delicate, the fragrance slowly fades. Furious! 🎆