With Monopteros, Canvas and Cinematic I would like to introduce you to three more creations from DER DUFT, which are now available for pre-order at Aus Liebe zum Duft. In view of the abundance of fragrance novelties, which there are currently to review, I would like to reduce myself perhaps not briefly, but nevertheless – true to the motto and branding of the brand – to the essentials. 😉 That's why I'll start the review right away, without many preliminaries.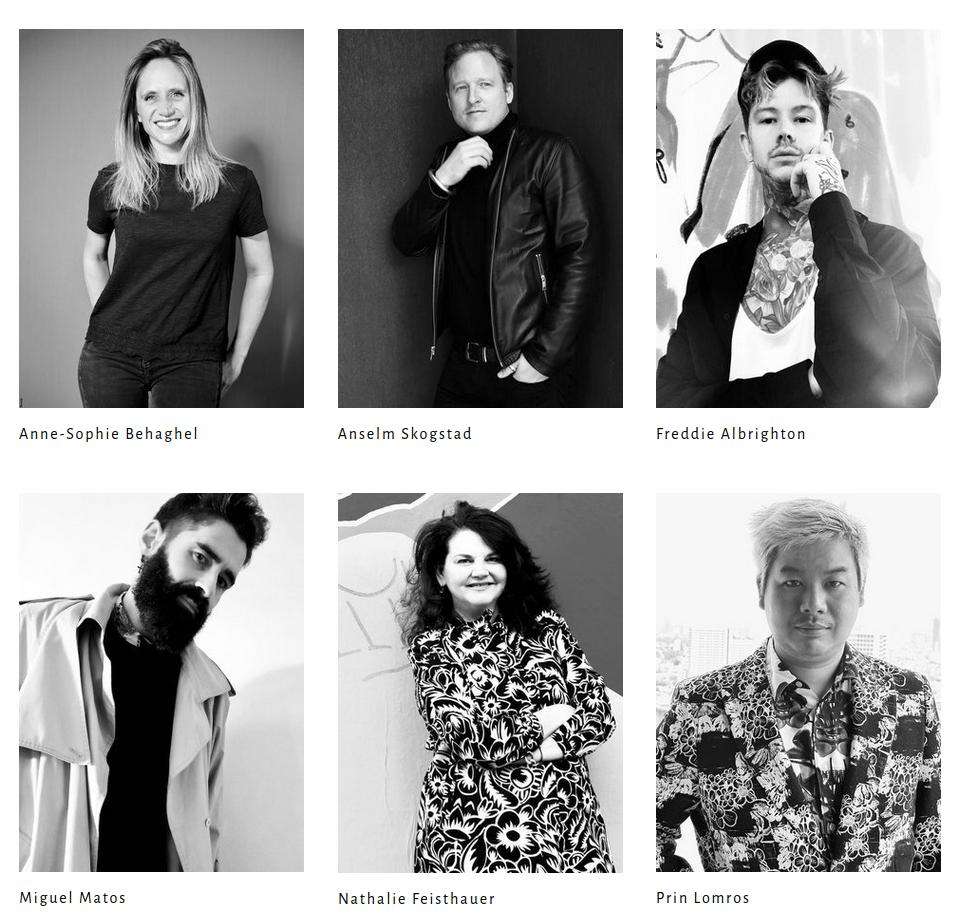 Match by Anne-Sophie Behaghel I presented to you yesterday (read here), so today now follow the perfumes of Anselm Skogstad, Freddie Albrighton and Miguel Matos.
Monopteros – Homage to Munich
Anselm Skogstad was at work creatively with Monopteros and created with the fragrance an ode to the city in which the German-American photographer and artist has been at home for over twenty years: Munich. In the famous English Garden, on a hill, there is a small, idyllically situated round temple, a so-called Monopteros, from which you have a great view over the park and the Bavarian capital.
This was the source of inspiration for Anselm Skogstad for his creation for DER DUFT, which – in reference to the classical small temple – bears the name Monopteros and was created from the ingredients coconut, aldehydes, coffee, neroli, raspberry, cucumber, rose, nutmeg, black pepper and cardamom.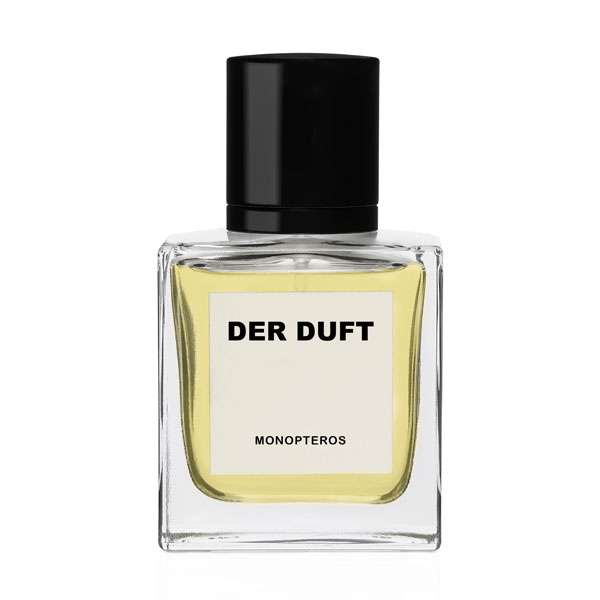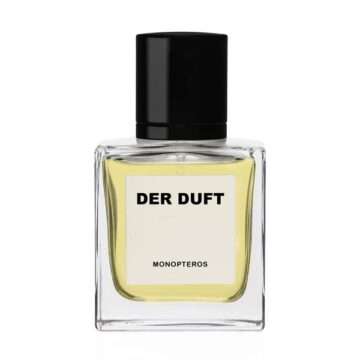 An idiosyncratic and exciting blend of sweet and sour raspberry fruitiness and bitter orange blossoms, paired with lush aldehydes and roasted coffee beans, which comes across as very light, airy and molecular. Coconut creams its way out of the background, closely followed by the greenish-aquatic nuances of cucumber that once again point Monopteros by DER DUFT in a new direction. Rose brings discreetly soapy accents into play before the creation fades out on a soft and creamy spice base. Boisterous, perky and summery. For coconut raspberry lovers with an aldehyde preference! ❤
Canvas – DER DUFT
None other than Freddie Albrighton was responsible for the creation of Canvas. The young Brit was featured twice here in the Duft-Tagebuch last week – with an interview and a review of his latest fragrances (read them here and here). For DER DUFT he created the perfume Canvas, whose name is based on a (surprise, surprise!) blank canvas. In the case of tattoo artist Albrighton, that canvas is often the skin, and so in the fragrance he plays with notes of licorice as ink, among other things, to create a watercolour of the olfactory kind.
The fragrance notes admittedly sound wild. Apple, raspberry, rhubarb, licorice, anise, honey, musk, basil, pink pepper, seaweed, peony, geranium, rose, vetiver and patchouli are the ingredients Freddie Albrighton uses in Canvas.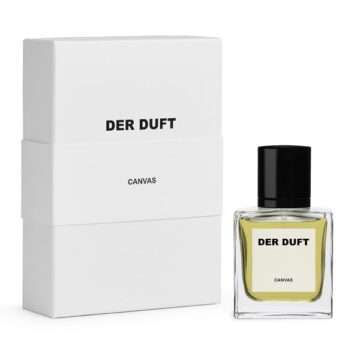 For me, Canvas by DER DUFT is a melange of golden honey sweetness, deep black licorice and greenish spicy notes reminiscent of iodine-rich seaweed that flow into each other in oscillating movements. Fruits that are hard to grasp, especially the tart rhubarb, and the minty-cool nuances of geranium and aniseed play around this quite daring and definitely niche composition. Extremely exciting, somewhat eccentric, and certainly not a perfume for every occasion. An unconventional, green-herbal and fruity-tart creation with luscious honey, salty seaweed and licorice watercolour. ☺️
Cinematic – Retro and Modern
Our last candidate today is Cinematic from DER DUFT, created by Miguel Matos. Connoisseurs of the business will know him from the perfume platform Fragrantica, where he has already earned an excellent reputation as an editor and blogger in the fragrance sector since 2013 and has already received several awards for his work. From blogger/critic, Matos eventually became a perfumer himself, and one of his works is Cinematic.
It is a composition about which the perfumer says: "In Cinematic, I wanted to play with time and present notes that wander back and forth in time. Retro and modern blend into something timeless and airy. Emotions and an abstract story are told with very concrete elements." For this Miguel Matos combined the fragrance notes petitgrain, ginger, lemon, cardamom, jasmine, rose, carnation, ylang-ylang, vanilla, coumarin, musk, cashmere wood, civet, moss and amber.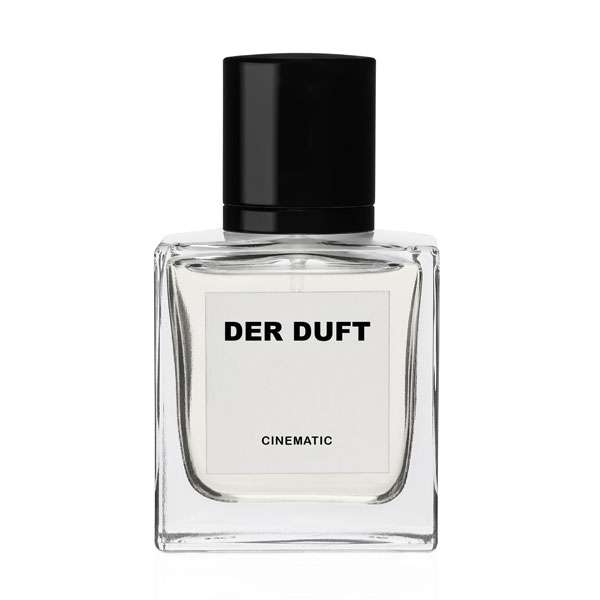 My first impression of Cinematic on my skin is cola. The opening is citrusy and spicy, underpinned by a deliciously sparkling cola sweetness. Then the scent changes and the perfume seems more like an airy, soft, almost doughy lemon cake, gourmand and vanilla-licious. Cardamom adds delicate coumarin nuances to the creation, which form a wonderful melange with creamy flowers, powdery musk and velvety woods. The base is gently ambered and creamy-earthy, with a lovely vanilla underlay. Transparent, elegant and incredibly modern! My favourite of the day! ❤