As announced in last Monday's interview (read it here), today's review is about Last Minute Change of Heart and Someone else's Flowers by Freddie Albrighton. The young Brit, a tattoo artist and perfumer by trade, has launched a total of six fragrances in recent years, four of which I have already presented to you, namely Bernadette Margaret Evelyn Theresa, BOYS, Mabel's Tooth and 11 Candles In Antwerp. I've listed all the posts about Freddie and his creations again for you below.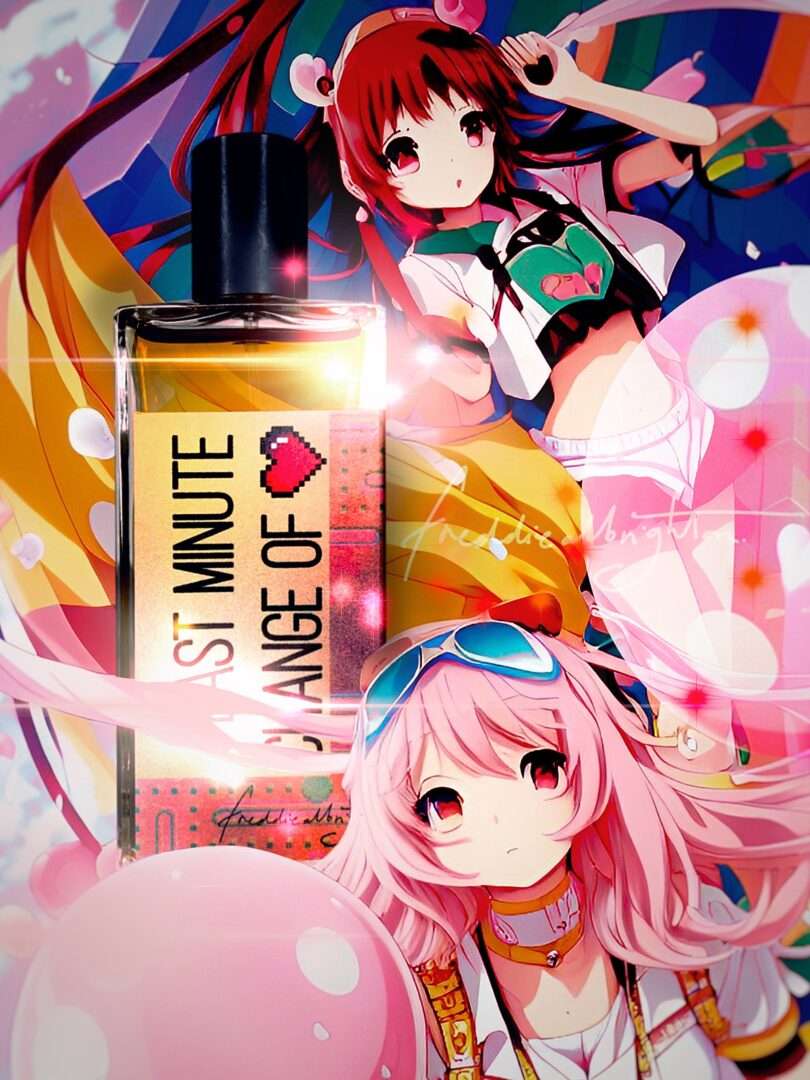 The eaux de parfum by Freddie Albrighton not only bear unusual and extravagant names, but also the visuals and the composition of the fragrances can definitely be described as idiosyncratic, non-conformist and extraordinary. As he described to us in the interview, Freddie Albrighton really enjoys being creative, coming up with unique creations and names that don't have to be mass-market for him. He wants to be authentic and has no problem with making a splash with his fragrances. You can't really get more niche than that, can you?
Last Minute Change of Heart – Freddie Albrighton
Even though in German one first thinks of love things when one reads the name Last Minute Change of Heart – at least that's how it felt to me because of the heart and since the English idiom is not part of my active vocabulary -, but it is actually about a change of mind, that is done in the last second. This change of heart can of course have a love connection, but this is not a must. Whether the eau de parfum is nevertheless as romantic as I first imagined, we will find out in a moment. The fragrance notes of white flowers, cashmere wood, cedar, gourmand notes, sandalwood and musk sound already quite tempting.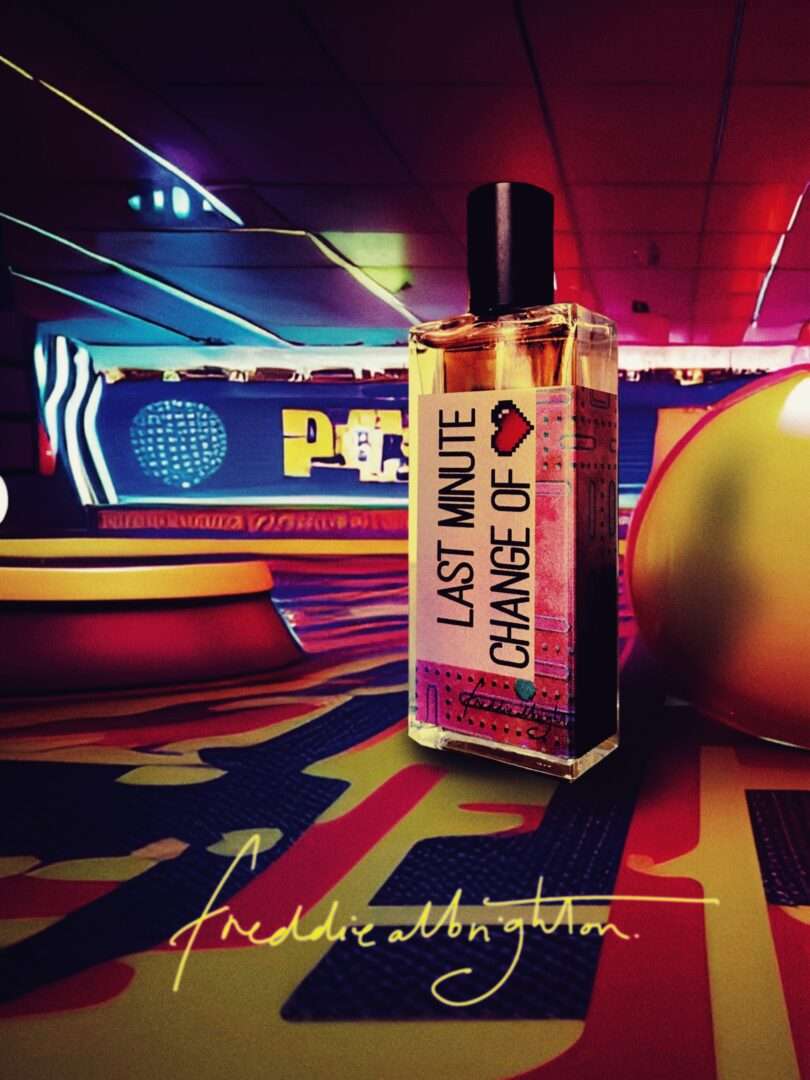 A full-bodied, gum-like bubble that fades into a skin scent of cashmere, spiced cedar, cookie-like sandalwood and musk. A dry, woody, sweet everyday scent. Addictive.
Last Minute Change of Heart – superduper pink
Sweet bubblegum in squeaky pink fills the fragrance from the first sniff. Do I detect a slight strawberry sweetness there? Or raspberry? Something berry in red, pink, magenta shimmers at me in such a beguiling and intoxicating way that I can't help but smile. Last Minute Change of Heart really shows how much joy and love of experimentation Freddie Albrighton has at work. Splendid!
Slowly, the bubblegum white flowers become tamer, a gentle and gourmand warmth pervades the eau de parfum, very soft, velvety and sugary. With powdery and woody notes, the fragrance finally fades out very gradually, while the berry chewing gum nuances still echo subtly.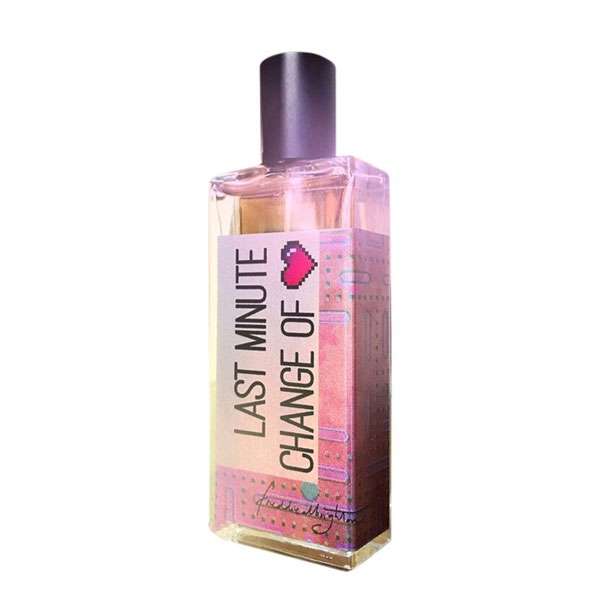 Last Minute Change of Heart is wonderfully well done in my eyes. Shrill, colourful, extravagant, loud and quiet at the same time. A fragrance that will not please everyone and at the same time find many friends, because it is simply unique. Squeaky berry bubblegum meets warm, cuddly and gentle notes. A creation that reminds me of the girlies of the 1990s, who are now grown-up women, but still have that spirit in their hearts. Tell me what I want, what I really, really want … Last Minute Change of Heart is definitely part of that. 💕
Someone else's Flowers – Flower greetings of a different kind
Someone else's Flowers should be a completely different calibre. I can already predict this, because a few days ago I already made a small pre-test on a paper strip with both creations. There was the difference between Last Minute Change of Heart and Someone else's Flowers striking, I would almost say glaring 😉.
The impression: invigorating bitter green, freshly picked leaves and bent stems, peppery, spicy flowers, flowery store air. A mixture of modern perfumery and classic structure.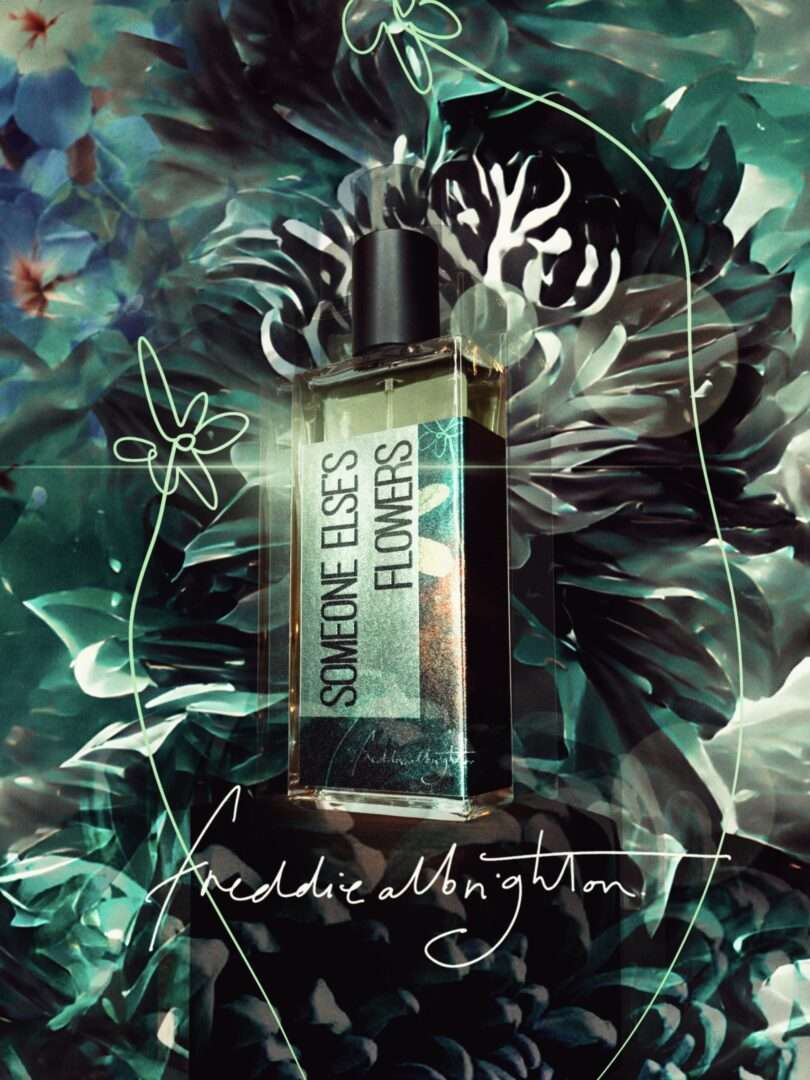 With the ingredients green notes, leafy green, chrysanthemum, hyacinth, moss, patchouli and leather, Freddie Albrighton has certainly created another unconventional fragrance work of art.
Not my flowers, not yours, but someone else's
Dry and at the same time creaky green smells towards me after spraying Someone else's Flowers, which actually has something metallic in it – we remember Freddie talking about a metal vase in the interview. But also something subtly musty, stale. Admittedly, this sounds a bit unusual at first glance.
However, the eau de parfum perfectly reproduces the tart, somewhat bitter and dark green accents of cut leaf stalks. Hyacinth gives the fragrance a soft and powdery floral sweetness, for which the spring plant is known. The metallic and subtly musty nuances slowly disappear, giving way to delicate leathery undertones. Of course, kept in shady green.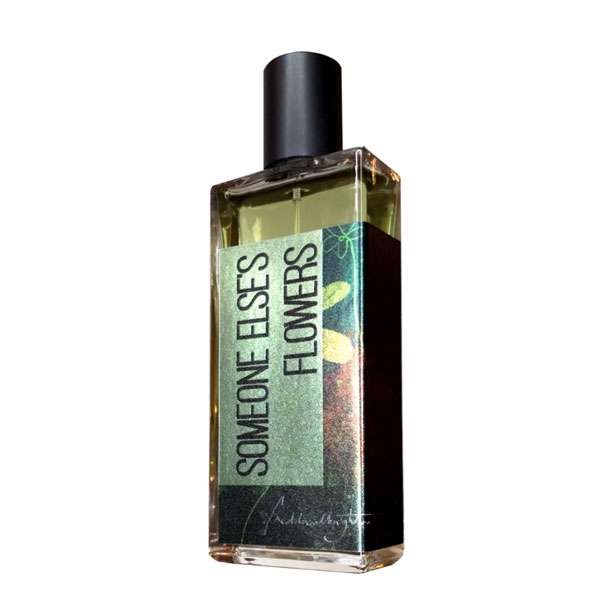 Fans of green, gloomy and rather tart fragrances that are unusual and offbeat should definitely put Someone else's Flowers on their to-try list. Shady green, a bit of forest, a bit of patchouli mould and hyacinth infatuation, the eau de parfum is definitely unconventional and witty, has corners and edges. A niche fragrance through and through from an extremely likeable young Brit who enriches the fragrance world with his passionate, aesthetic and extravagant creations and from whom I wish many more great compositions! ☺️