Really exciting I find the new niche fragrance label DER DUFT, which I've run across on Instagram several times in recent months and which is now also available for pre-order at Aus Liebe zum Duft in the assortment. To describe the name and look as reduced would not do the brand credit in my eyes. It's minimalism at its best. I personally think the branding alone is ingenious. DER DUFT … how apparently simple and yet concise it can sometimes be?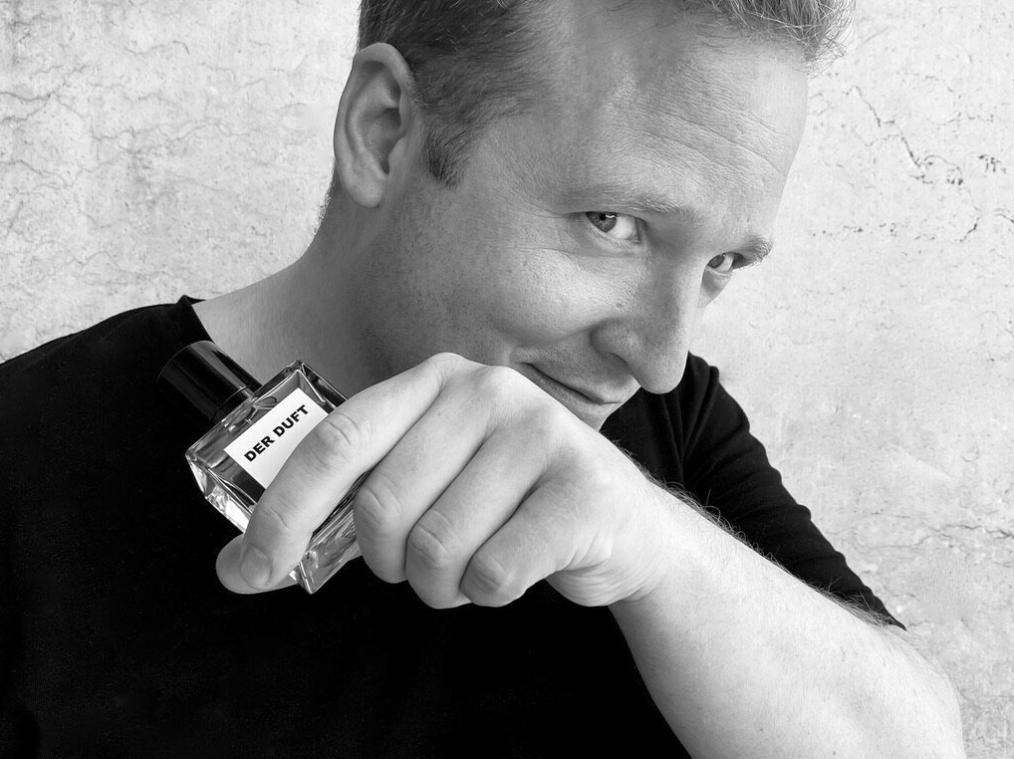 The founder of DER DUFT is Anselm Skogstad – not a Scandinavian, mind you, although his name and also the presentation of the brand would certainly suggest this – a German-American, artist and photojournalist who has lived and worked in Munich for over twenty years.
The brand stands for a collection of fragrances with a wide variety of focuses. The goal is to bring together a diversity of talents and personalities. Each perfumer has his or her own style, which is reflected in the creations for DER DUFT.
Skogstad has collaborated with five perfumers to date: Anne-Sophie Behaghel, Nathalie Feisthauer, Freddie Albrighton, Miguel Matos and Prin Lomros. He himself was also creatively active and designed, among other things, the perfume Monopteros. The cooperation is quite open and friendly, as you can see from the press release.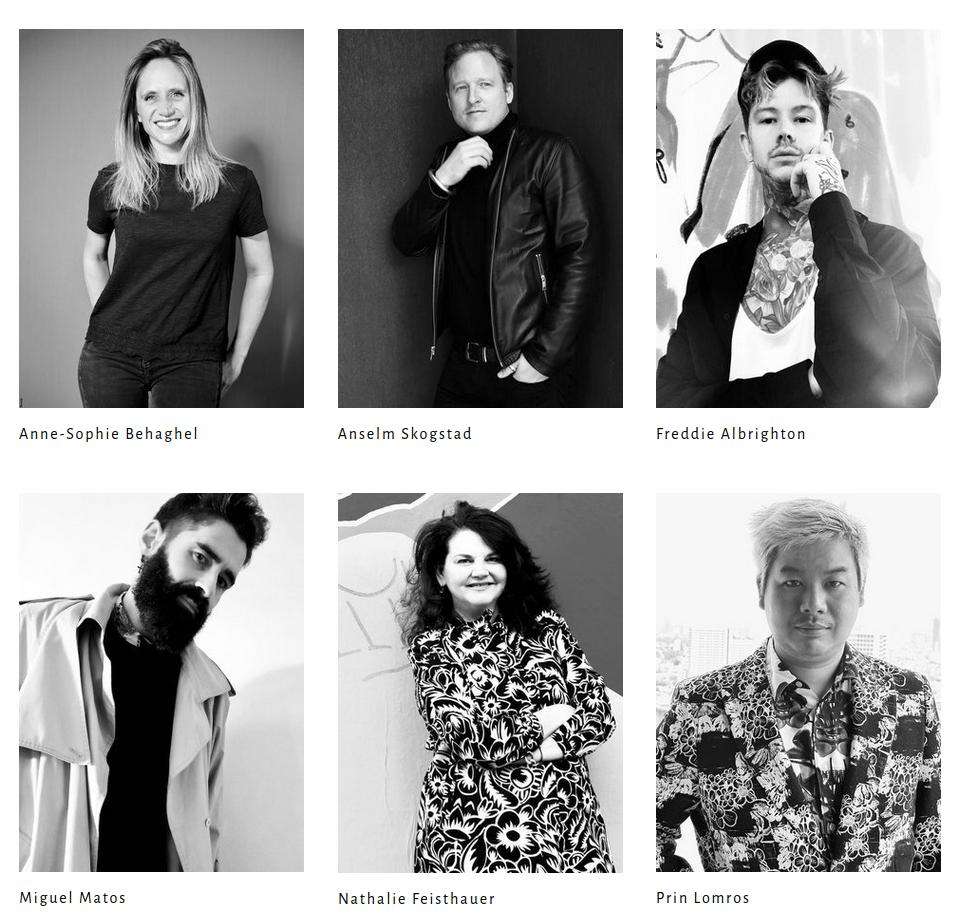 DER DUFT does not select its perfumers according to fixed rules. Sympathy and shared curiosity are the basis for cooperation. At the end of the creative process, the perfume finds its place in DER DUFT's palette.
I'd like to take a look through the seven-fragrance collection in order, starting today with Anne-Sophie Behaghel 's creation, called Match.
Match – quite suitable
The English word match can mean several things in German. On the one hand – used as a verb – the term indicates that something fits together. As a noun, the meaning of match is more exciting in my eyes, as it is more versatile. Even though in English, of course, it's always the same term for it, which makes a translation from German into English a bit pointless (you can find the online dictionary here). Which of these terms will apply to the perfume Match by DER DUFT?
When I created MATCH, I wanted to compose a revolutionary perfume. Fresh and exciting. Match is a passionate fragrance, a perfume that brings people together in the rare alchemy that we want for eternity! – Anne-Sophie Behaghel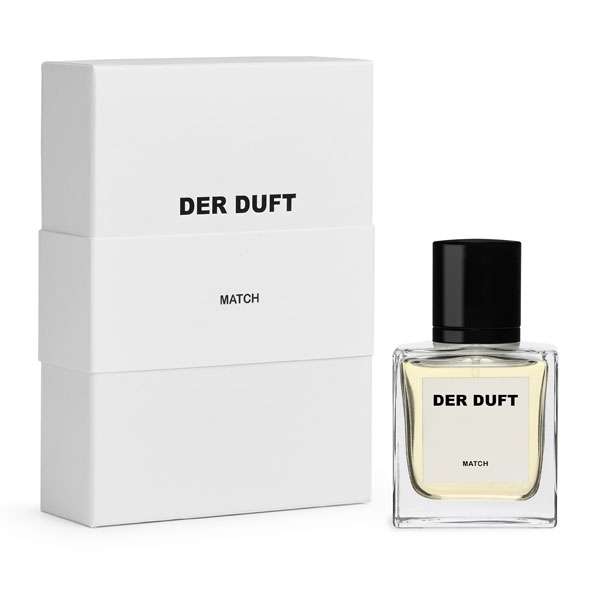 In the press material, Anne-Sophie also reveals to us that she has always loved how people and their homes smell. Also two things that usually match very well. She created the fragrance Match, which is to bring us together, from the ingredients black pepper, cumin, ginger, grapefruit, sandalwood, vetiver, cedar, ambroxan, iris, woods and suede.
The Perfect Match – Der Duft
Citrusy, dry, spicy and with a good pinch of molecular airiness is the opening of Match. The black pepper plays around the citrusy nuances of ginger and grapefruit with its typical dry spiciness, which always seems to shimmer in shades of grey for me. Light woods give the creation stability and durability, while iris and suede combine to a beautiful, supple and soft-powdery leather iris that underpins the fragrance warm and soft.
Ambroxan highlights these nuances with its facets reminiscent of cosy angora wool, so comfortable that you want to snuggle into them. The round of delicate citrusy, softly spicy and powdery-leathery notes is gradually joined by clean cedar and warm sandalwood, which provide profound and at the same time clean aspects.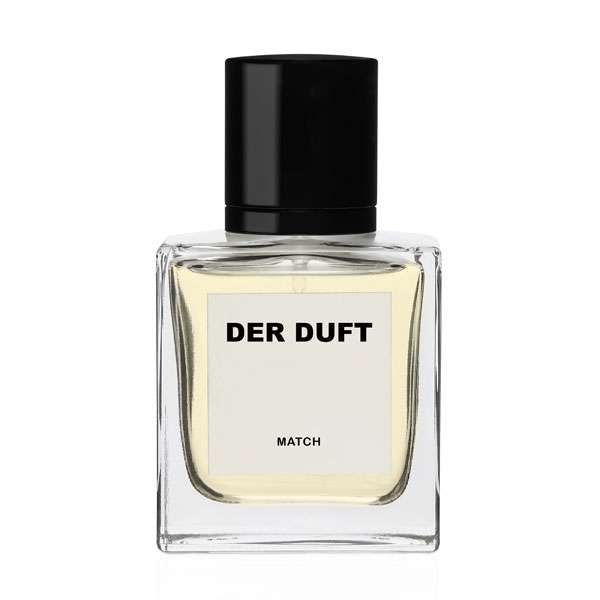 Match by DER DUFT is perfect for those who like a combination of peppery spiciness, delicate citrus, light woods and powdery suede iris. In addition, a pinch of molecular feeling, which gives the creation additional transparency, airiness and lightness. A unisex fragrance with a small tendency towards the masculine, which I would describe as an absolute all-rounder in terms of age, occasion and season. Beautifully tuned and finely balanced, Match should be the right fragrance for those looking for an uncomplicated and serene companion for any occasion.