You can certainly call him a flamboyant personality: Briton Freddie Albrighton is an artist all through. A tattoo artist who has been indulging his passion for beautiful scents with his own fragrance line for a few years now. The compositions are as unique and multi-faceted as Albrighton himself. Four of the creations I have already presented to you (read here). I am going to review the two Eaux de Parfum Last Minute Change of Heart and Someone else's Flowers following this interview, in which Freddie gives us some exciting insights into his life and work. 🎤
Welcome to the Duft-Tagebuch: Freddie Albrighton! ☺️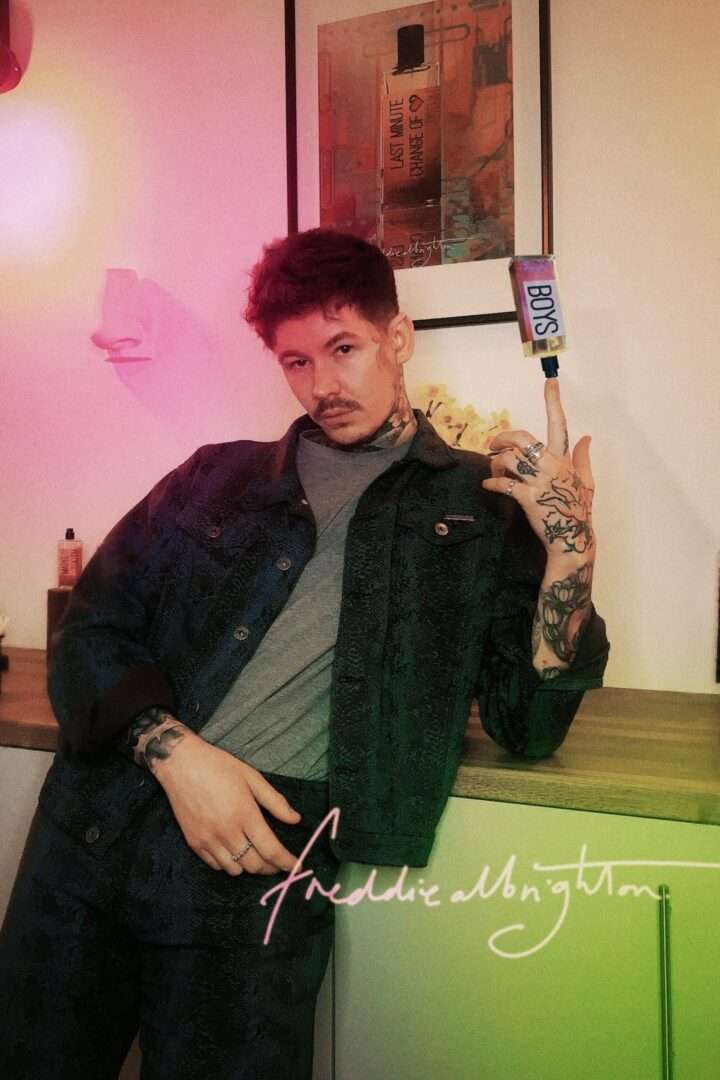 Dear Freddie, can you tell us a little about yourself?
Hello! So, I have been working as a tattoo artist for almost ten years – I've tattooed all over the continent, have worked on tattoo TV shows, but now work in my private studio and perfume store (which is open to the public on Saturdays) in Stourbridge. It's a beautiful creative space and marries my two passions seamlessly.
How did it come about that you became a perfumer yourself?
I invested in my perfume lab in lockdown. I couldn't tattoo anyone for almost two years so had plenty of time on my hands and a million ideas from 15 years of being obsessed with fragrances. I had collaborated with perfumers before and visited independent perfumers' labs in the past, so I knew the basics on what I wanted to buy. It was a very expensive game of trial and error – but more importantly artistic expression and creative freedom… I'd been desperate for years to have the time to play with raw materials and it felt very natural.
What is special about your fragrances? What makes them unique?
My fragrances aren't about fitting trends, or fancy packaging or fake luxury notes lists – but they are beautifully constructed, wearable little pieces of my personal artwork.

I always want to maintain a feel of playfulness and anti-tradition… I like to use accords that people recognise but don't expect, or showcase them in a way that is unexpected and novel… bubblegum, latex, radish, cereal, candlewax etc.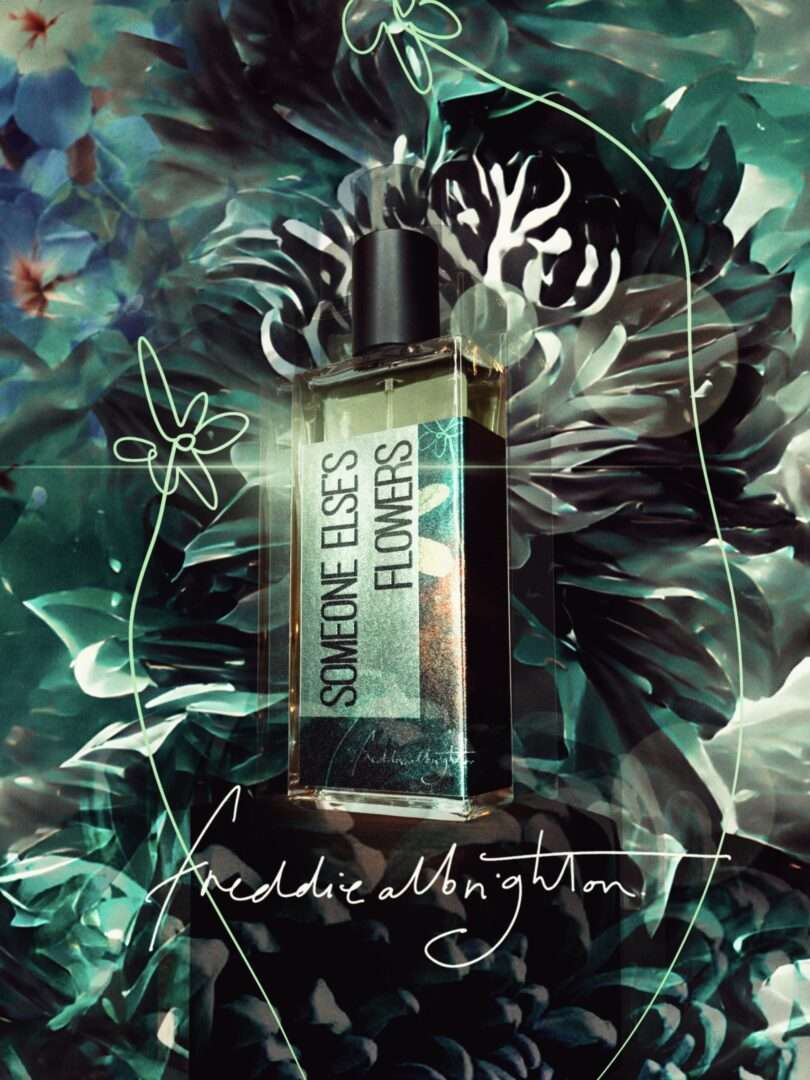 How much "Freddie" is in your creations?
They are 100 % Freddie. From initial inspiration, through tireless modifications, design, marketing, storytelling, ingredients sourcing… I do everything, down to filtering, stickering, bottling and mailing every single bottle. I'm a completely one man brand – unlike some others who pretend they are 😉! I'm not bragging as though this is a positive thing, I would love some help it is exhausting and SO much work, but the brand is my baby at the minute and it's still early days, I like to have total control right now.
Your fragrances are visually striking, colourful and have unusual names. Where do you get your inspiration from?
I get inspirations from my life, or art, music, my family and friends, fantasies, dreams… literally everywhere. Sometimes a fragrance comes first and a narrative can attach to it and I'll grow the concept from there, other times I have a concept, or a name, or a string of words, or an ingredient I want to focus on… and that's my starting point. I like a bit of melancholy in everything I do 😅 I love creating the names and stories, there is nothing less exciting than a perfume with an ingredient in its name 😴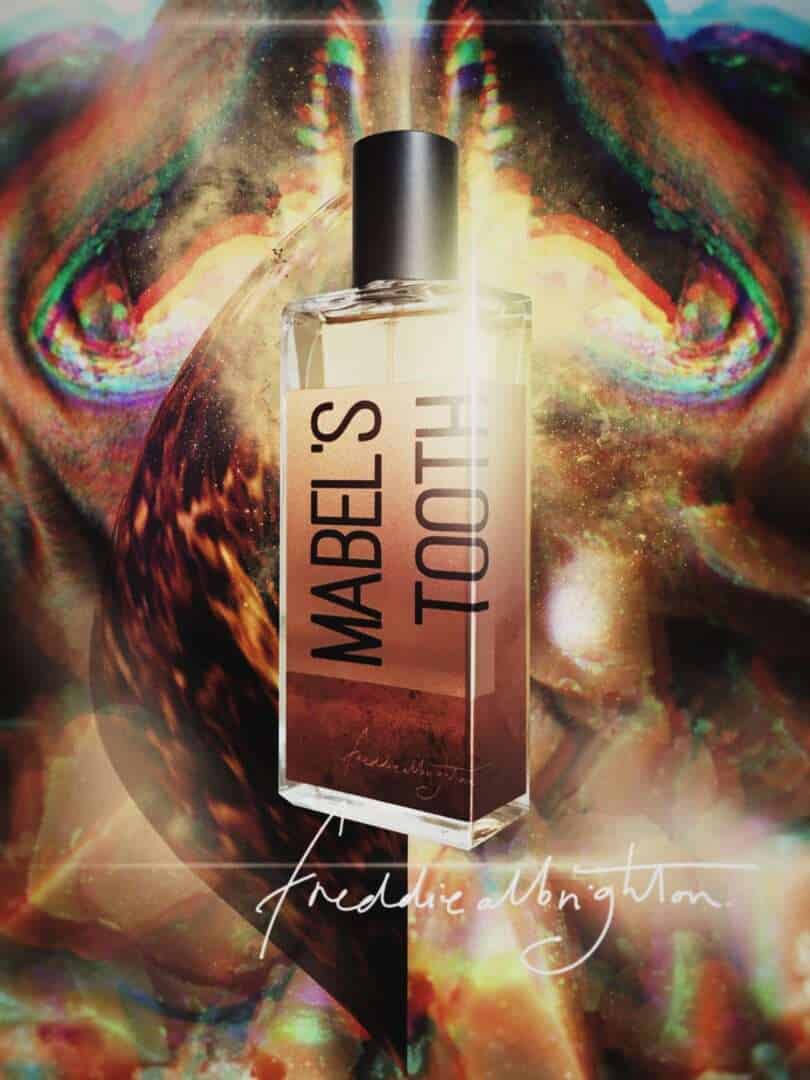 Do you design the labels for the bottles and the outer packaging yourself?
Yes, I do. I design all the labels, all the visual imagery and marketing, thankfully my tattoo design background helps me be a whizz on procreate and other design apps. I'm also super interested in AI right now and that is a blast for playing with perfume related visuals.
Do you see yourself primarily as a tattoo artist or a perfumer?
Both. I see my perfume making as more true to myself from a creative stand point, as I have no outsider influence during the process… then the final work is judged/worn by the public. With tattooing my design is created closely with an individual client, where each tattoo does have my own flair and style, but the subject matter and palette etc is often very tailored to that one person.

So I find perfume much more "freeing" to an extent… although there are so many expectations in the world of perfume that it is restricting in a sense, we have a very set view on what a perfume is and should be and how it should wear, what it's pitch and tenacity should be, how harmonious the ingredients are etc – all these are boundaries that restrict true creativity – but at the end of the day it's designing a commercial product so that comes with its own invisible rule book.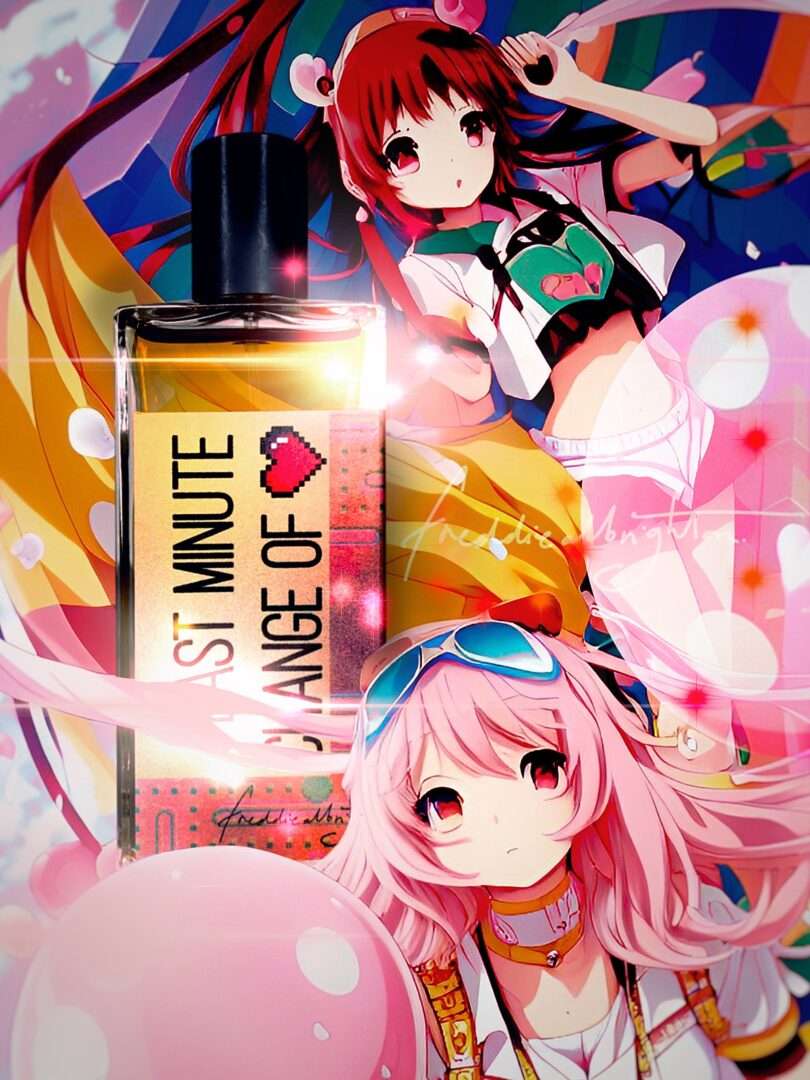 You are self-taught. Can you tell us a little bit about how you approach developing a new fragrance?
Often I'll start with an accord I want to create. Usually a string of 15-20 ingredients to recreate a flawless magnolia, plasticine, the fog machine in a haunted house, my dogs paws, the smell of a British pub, the smell of that evening me and my partner had a date night at Epcot eating buttered oysters whilst the fireworks went off, the smell of a Francis Bacon painting, the smell of Olga's death in the movie Suspiria, The Fool tarot card…. literally anything that comes to mind 😅. This leads me on to a million tangents and variations – I always have about 20 works in progress on the go at any one time. I create SO much that will probably never be fully realised (and you can try them in my flagship store).
Do you have a favourite fragrance in your collection? And which was the biggest challenge during development?
I would say Last Minute Change of Heart I am extremely proud of. I feel like if I had a bigger reach or this was a mainstream fragrance release it would be hugely successful. 😂 It's just fucking perfect.

Someone else's Flowers was challenging to develop not because of its subject matter but more committing to its final version. I did versions that were very soft and delicate, some that were less earthy, some more earthy, some where the vegetal notes were tamer and it was more commercial, more of a green cologne, some variations taming the metallic vase-water like astringency. But I wanted it to smell true to its vision and I knew it'd be challenging for some… Still, I think it helps shift the narrative of my collection for future releases and is extremely impactful. I love it. I also love 11 Candles In Antwerp and think that there is nothing compatible to it elsewhere in the perfume world. It's a gorgeous wear.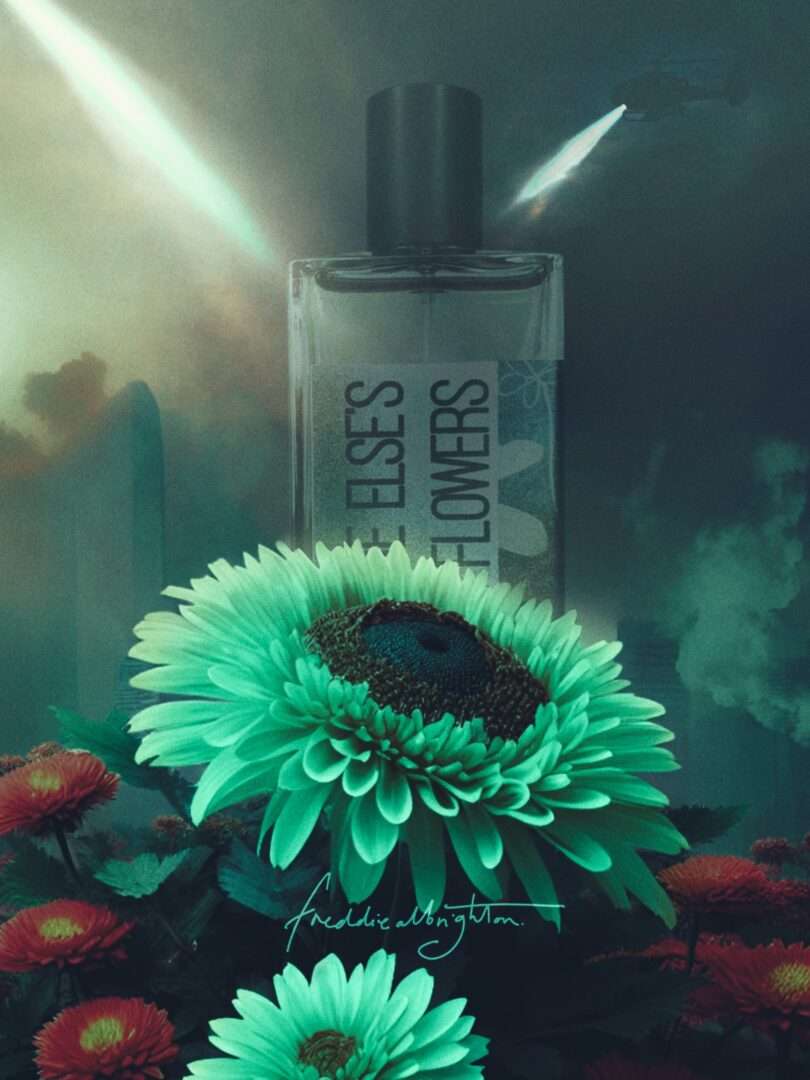 When you think of your childhood, is there a particular scent that comes to mind?
The smell of the ET ride at Universal Studios.
If you could take three things with you to a desert island, what would they be?
My Chihuahua, my partner and a box of wine.
What can we expect for the future?
So much, and also, who knows… my mind changes daily on what future projects in my cabinet are favourites and what will get pushed to the back for another year or so. I can be impulsive but also extremely cautious… so who knows what will come next. All I will do is keep pushing perfumery in what I see as a truly artistic, unexpected direction and changing the face of independent British perfume… oh and hopefully a wider audience and more retailers obviously…👌
Dear Freddie, thank you so much for taking the time to answer my questions.