I_Ristretto and Velvet Coffee are the next two candidates of the Coffee Collection by Maison Tahité, which I would like to present to you today. Yesterday it was the turn of Café Gourmand and Coffee Bomb (read here), which came up with some surprises and did not turn out quite as I had thought before. I wonder if I'll misjudge today like I did yesterday? We'll see! 😉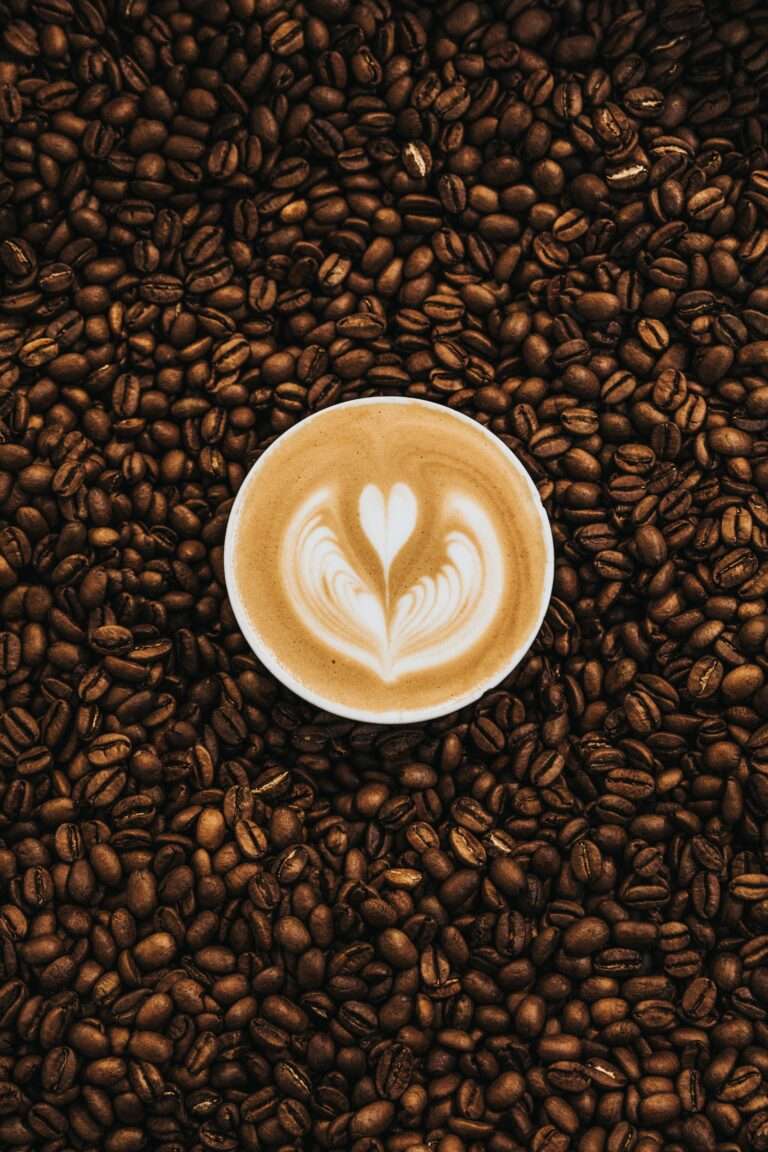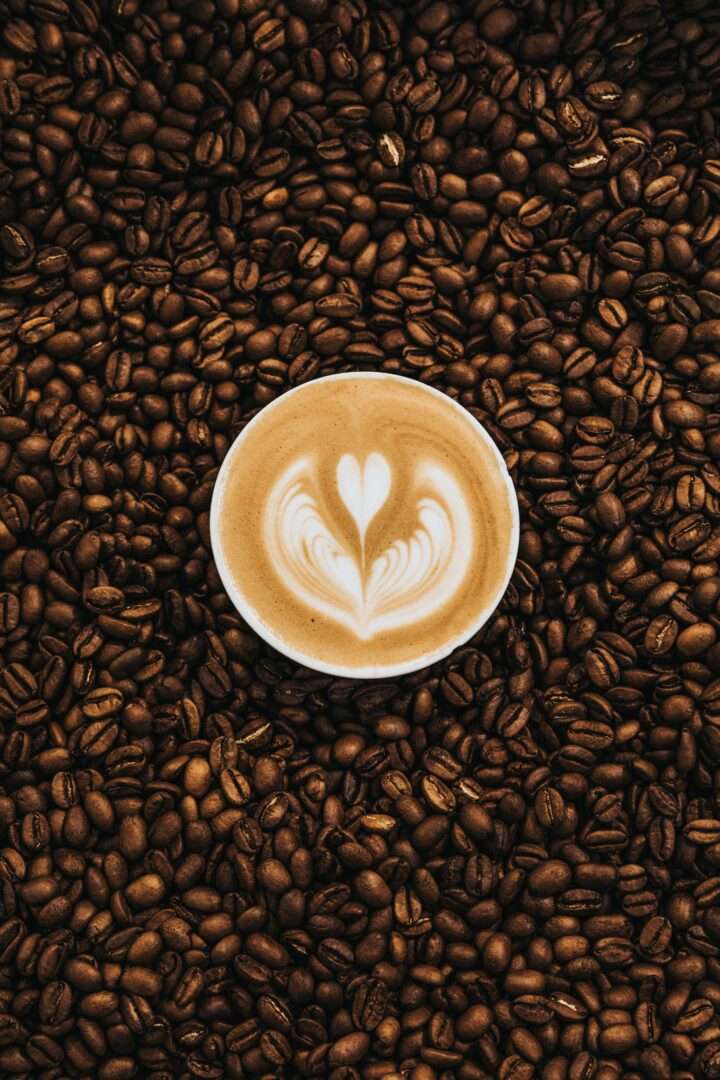 Café Gourmand was less gourmand than I assumed, and Coffee Bomb – despite its explosive name – revealed a rather gentle disposition. Nevertheless – or precisely because of this? – these were two absolutely exciting coffee variations that will please not only fans of the fragrance house.
I_Ristretto – Coffee Collection
Even though the name bears certain similarities, I_Ristretto is neither related by blood nor marriage to the American IT brand with the nibbled fruit logo. The letter before the underscore reminds me of many an electronic device, but – if I'm not all wrong – the I points to a specific fragrance note, namely iris.
This probably takes a prominent role in the composition, created by perfumer Paul Guerlain. The fragrance notes are coffee, pink pepper, iris, violet, patchouli and cashmeran. This sounds like a creation that should be pretty powdery.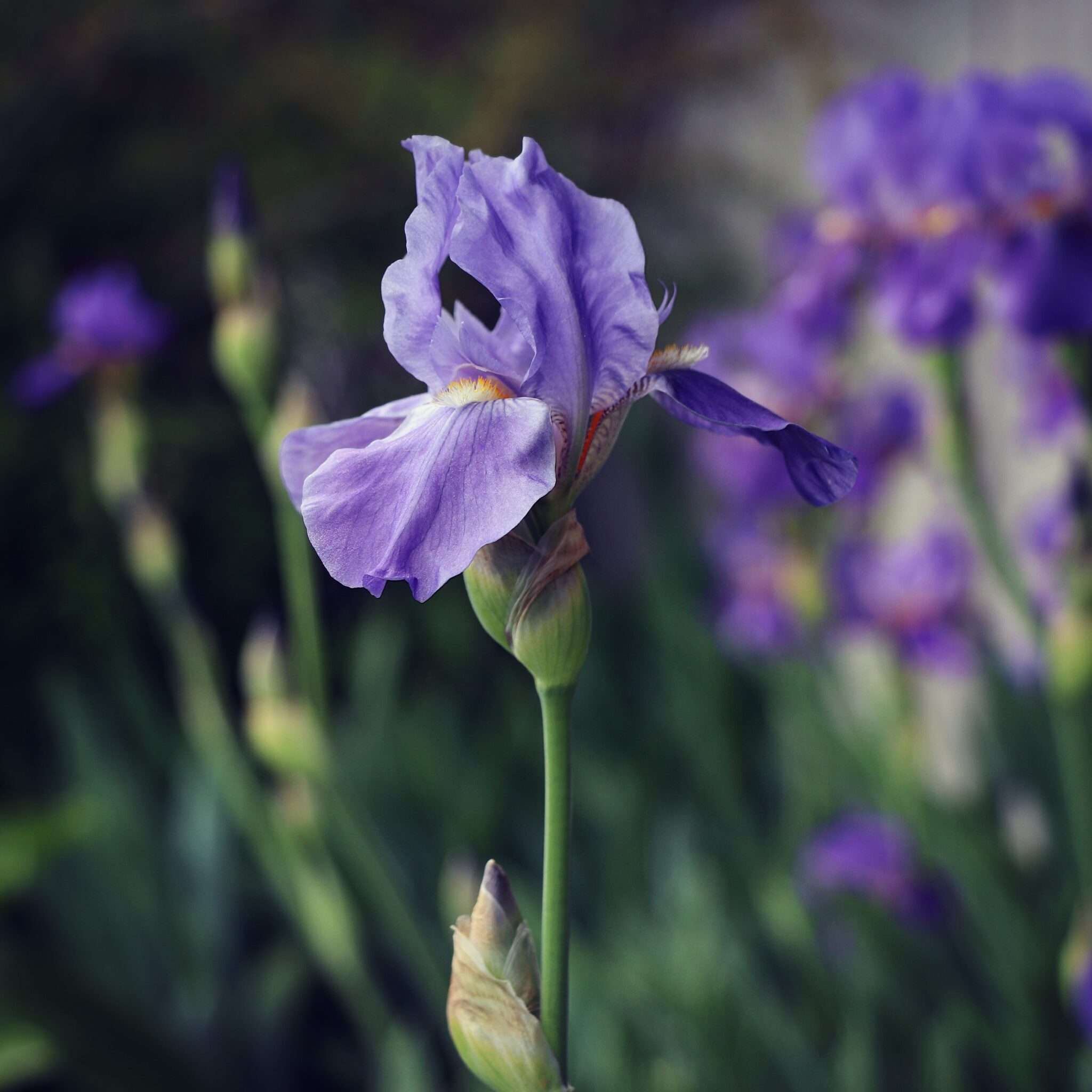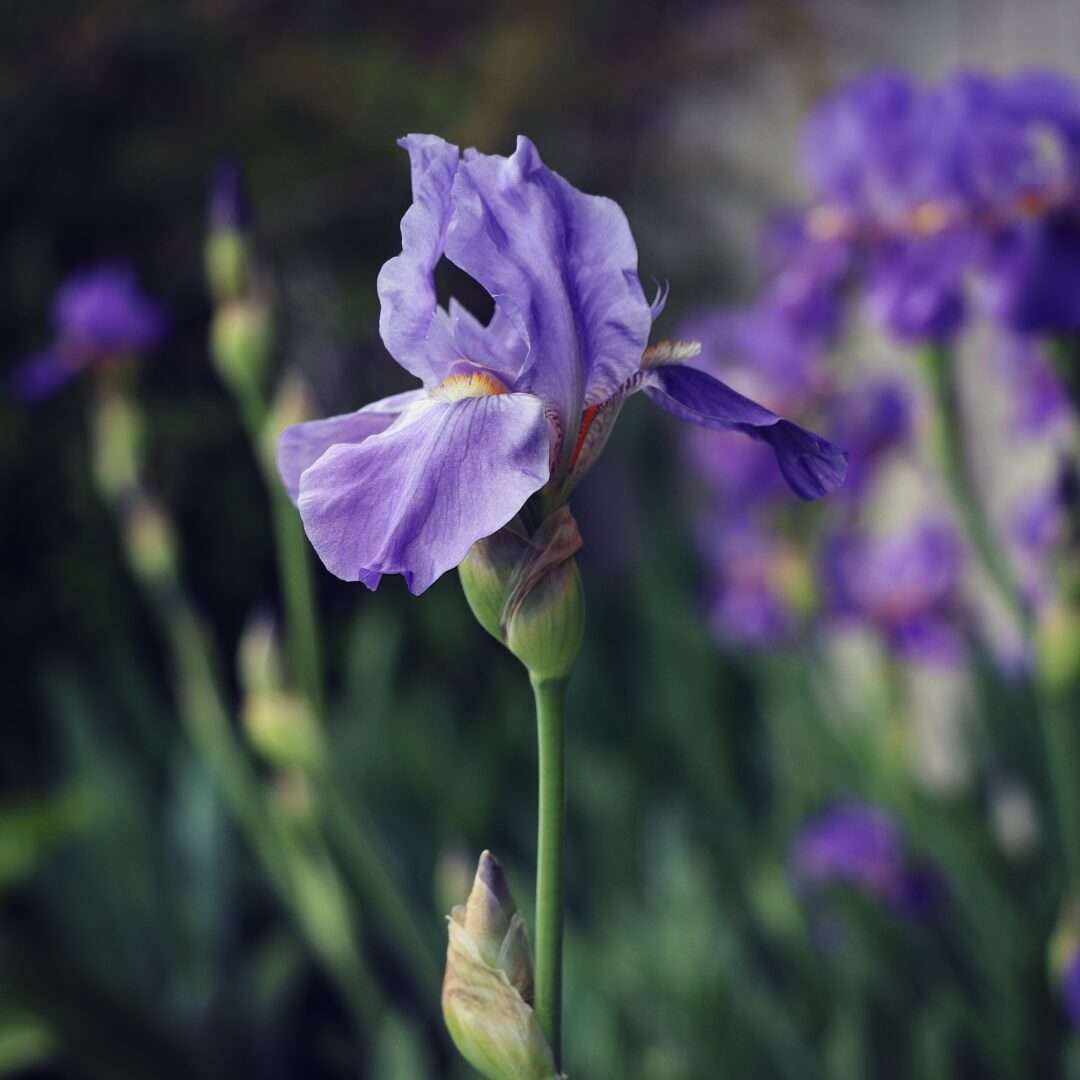 To emphasize the finesse of this drink, the perfumer has chosen a short formula, like a ristretto, in which the Arabica coffee absolute blends with precious iris. A treasure from the perfumer's palette, iris reveals its floral and talcum powdery notes to enhance the energetic and strong bitter taste of this coffee.
An iris is an iris is an iris
The fine powder notes of iris are indeed at the centre of the fragrance I_Ristretto from the very beginning. Soft-earthy and creamy-smooth, the iris reveals all its glory, accented by the subtle roasted aromas of coffee as well as dry pepper.
The violet underlines and intensifies the nuances of the iris and also gives a soft floral sweetness that is subliminally perceptible. Meanwhile, the patchouli, with its creamy and subtle earthy notes, provides a base that is entirely in keeping with the iris. With a still powdery and soft warmth, I_Ristretto by Maison Tahité finally fades out very gradually.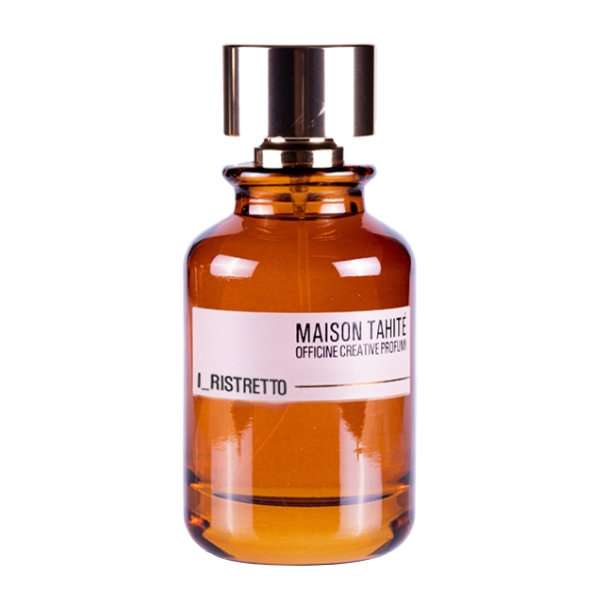 I_Ristretto by Maison Tahité is a powdery iris fragrance, delicately lipsticky, underpinned by creamy earthy and spicy nuances and a dark coffee roast note. The ristretto plays in my eyes and on my skin rather a minor role in the creation. Perfect for friends of soft-floral iris compositions with subtle sweetness. A transparent and calm eau de parfum that can be worn all year round for any occasion. ☺️
Velvet Coffee – Coffee like velvet
Velvet Coffee is the conclusion of this special collection around the theme of coffee. Three very different coffee compositions I have already presented to you, and so I am curious what the last fragrance of today has to offer.
The Eau de Parfum was created by Delphine Lebeau-Krowiakj with the ingredientscardamom, cocoa, benzoin resin, Virginia cedar, coffee, iris, carrot, sandalwood, oakmoss, floral notes, patchouli, vetiver, vanilla and ambroxan.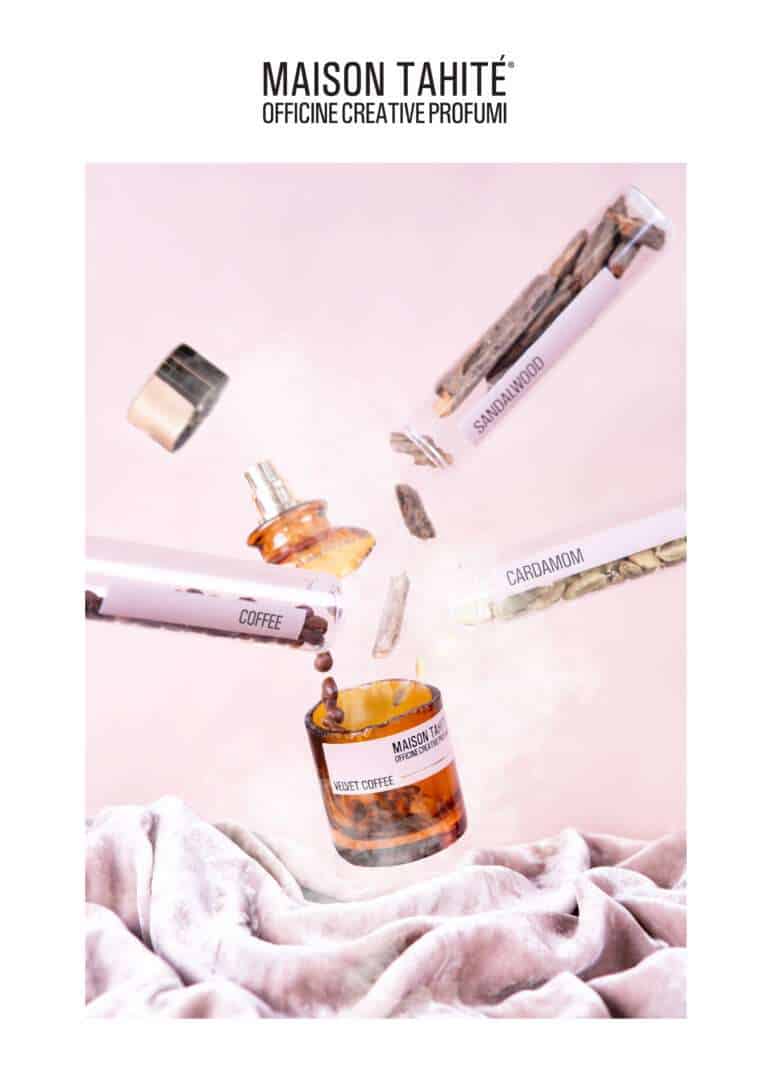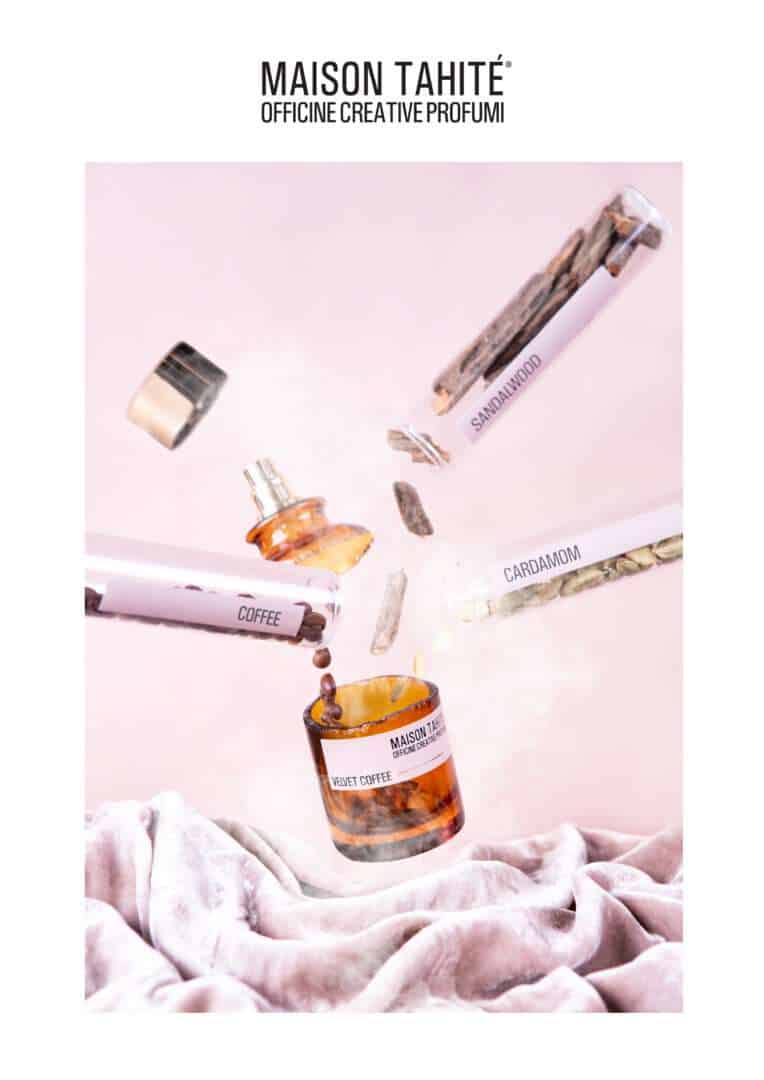 Velvet Coffee represents a soft, warm coffee that releases its bitter scent to reveal a delicate, delicious, milky and lusty aroma. With notes of sandalwood and rich cocoa and with a touch of exciting cardamom.
Velvety like sandalwood
With Velvet Coffee, Maison Tahité presents us an eau de parfum in which warm and floral-sweet nuances are already noticeable in the opening. Cardamom and benzoin resin create a spicy-creamy and milk-chocolate tinged melange with which lovely carrot, dark coffee and warm cedar meld.
What iris is in I_Ristretto is sandalwood in Velvet Coffee. Its velvety woody notes are very dominant and thus form the basis for the other fragrance notes. Creamy and fine-earthy nuances of patchouli and vetiver provide additional warmth and depth in the conclusion of the creation, while ambroxan and vanilla breathe sweet-powdery facets into the eau de parfum.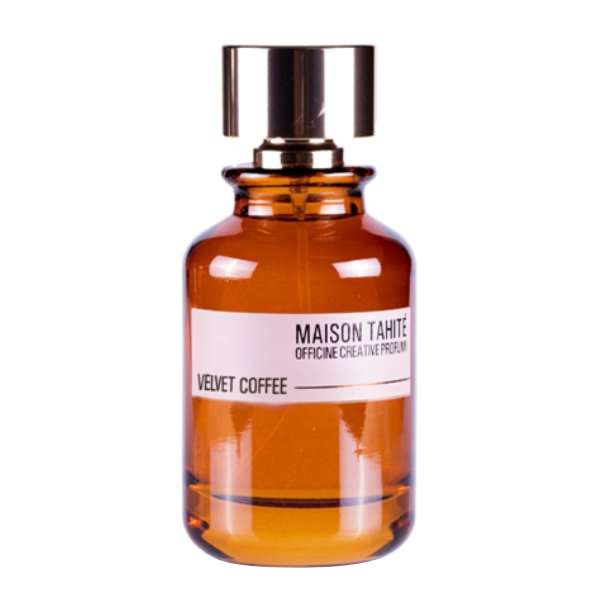 Velvet Coffee is the coffee fragrance for all sandalwood fans. In this creation from the house of Maison Tahité, the warm and velvety woody nuances of sandalwood combine with fine spices, gourmand notes and sweet flowers to create a beautiful and coherent creation that lives up to its name. The typical Maison Tahité DNA is also clearly evident in this eau de parfum. It is a transparent, elegant fragrance suitable for everyday life and office use, exuding Italian charm and dolce vita. ❤