With a bottle of Sera by the Italian niche fragrance brand Accendis, Vincent Spies from the distributor Isis Parfums surprised me last week, to whom I would like to thank very much. The fragrance house Accendis, I had not on my screen by now – I must confess openly. And this, although a brief search through our archives revealed that the Milanese label of Emy Rodriquens has already been a guest here in the Duft-Tagebuch quite often (all posts can be found here).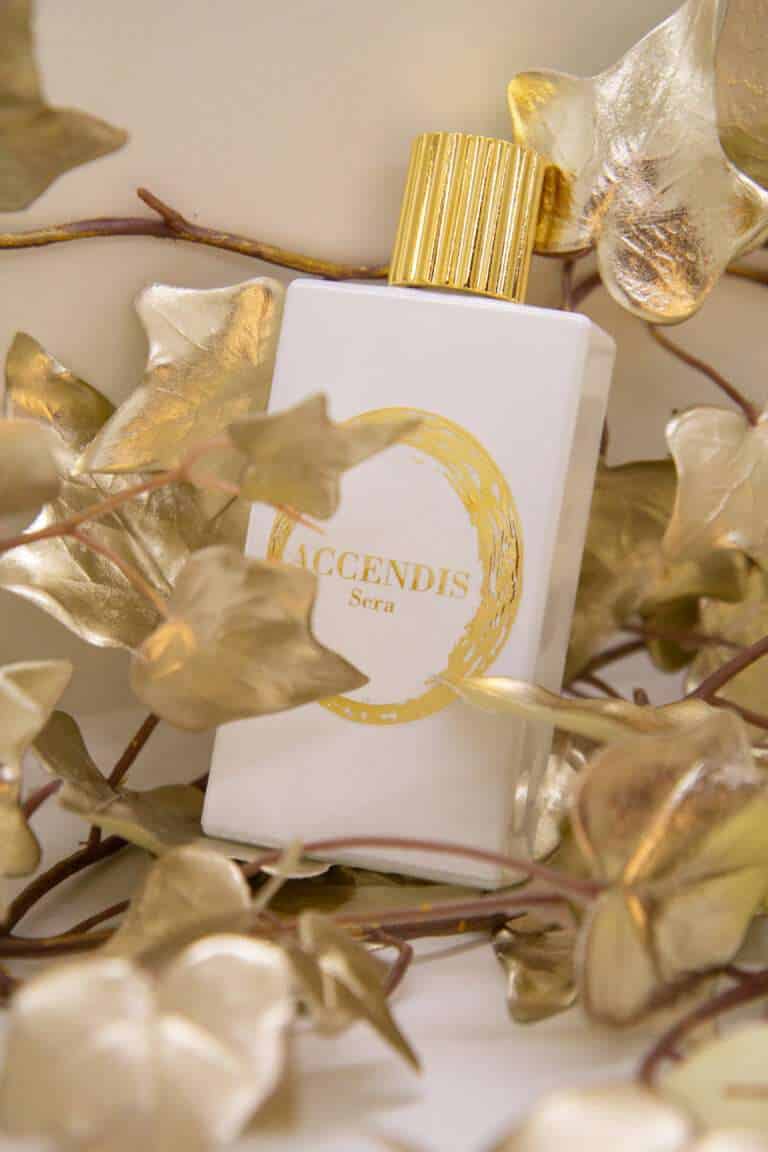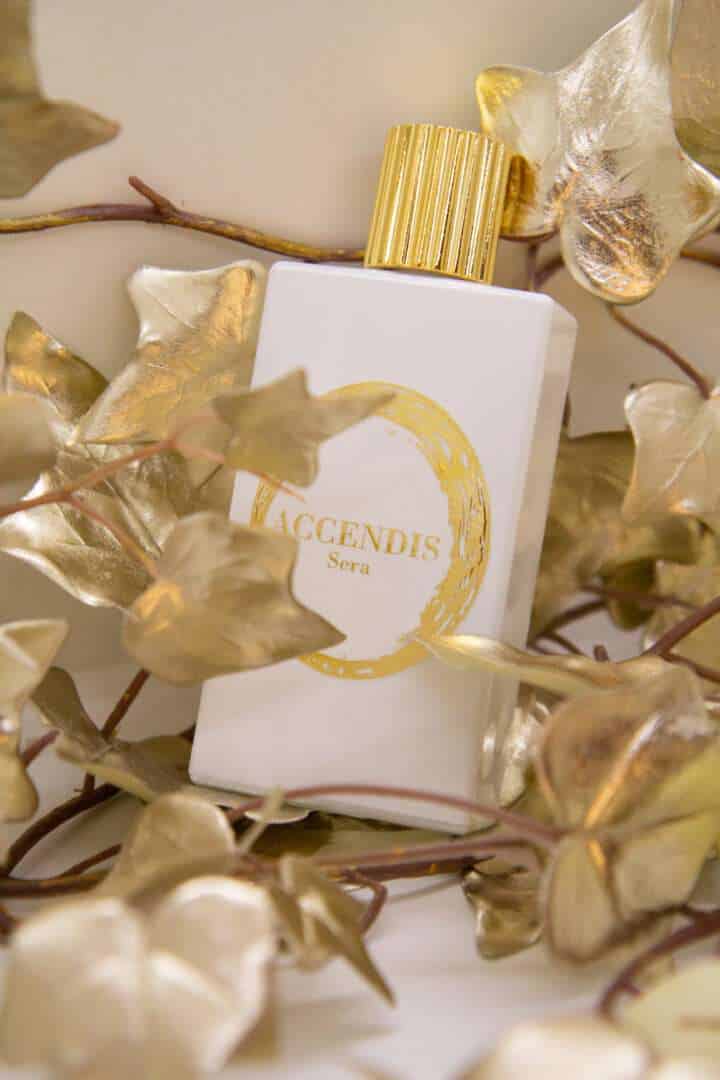 You know what I noticed? Maybe it's a coincidence, but are there a lot of creations around the theme of white on the market right now? Or have I by chance been increasingly reaching for fragrances in this colour here in the Duft-Tagebuch? I can think of several perfumes, that I have reviewed in recent weeks: Valaya by Parfums de Marly for example (read here) or Can't stop loving you by Kilian (read here). Also Jasmine White Leather by Bohoboco (read here) or the Headspace fragrances, which I would attribute to the colour white by their minimalism alone. Of course, all this may really be coincidence or an unconscious choice on my part, but maybe not … 🤔
Sera – The Whites
Our candidate today, Sera, also shines in the colour white and also belongs to a collection called The Whites. Accendis says the following about colour and collection: "White is the confidence in the future, the highest purity, the noble feelings and the desire for the new. White evokes purity, spirituality and the divine."
In addition, the fragrance, whose bottle has a new design – connoisseurs will have already recognized this at first glance – is dedicated to fairy tales. The other creations in The Whites line are also dedicated to just those imaginative and mostly morality tales. It was not always clear which fairy tale served as a model or source of inspiration. And so it is today. The creation is supposed to revolve around a red-haired princess who, with flowery words, makes transience palatable to the first-person narrator of the press text and praises life in the here and now.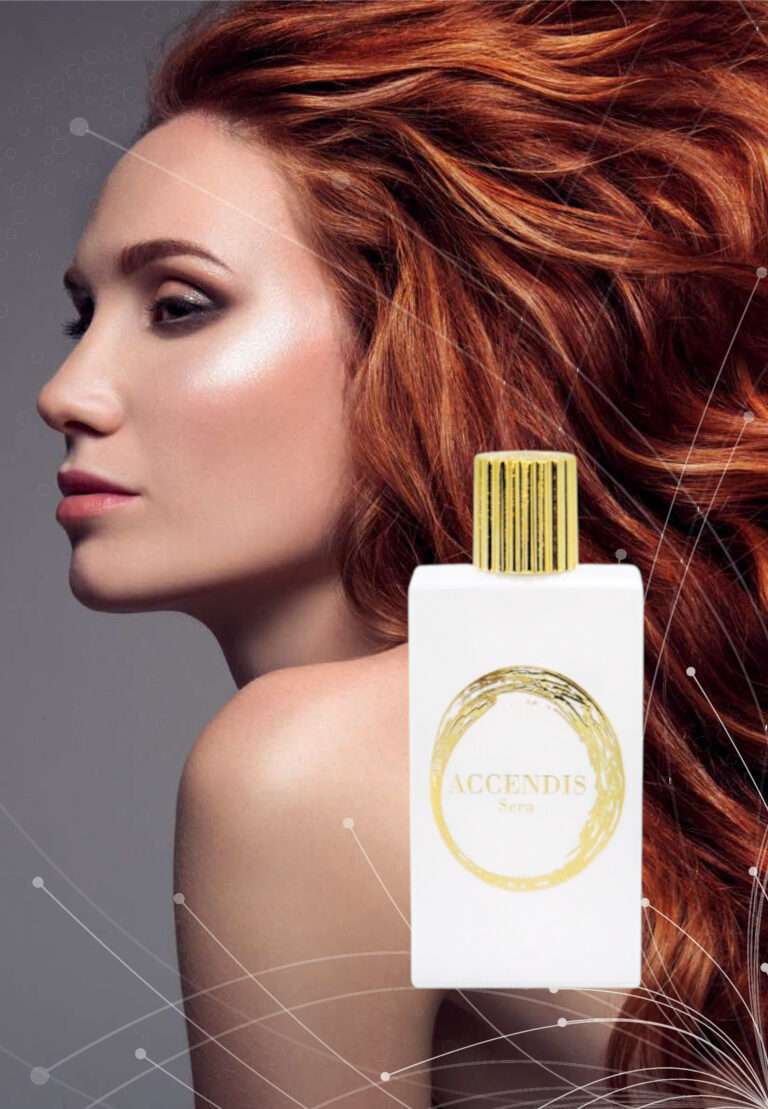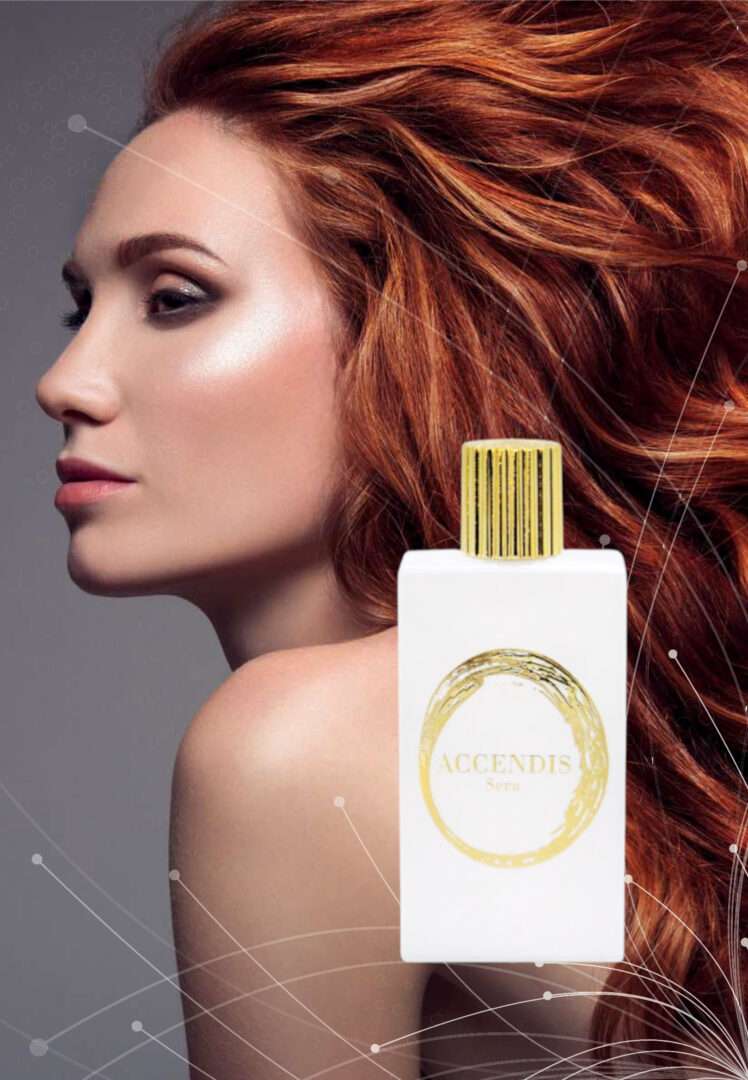 The red-haired princess came from a faraway land. She had beautiful lips and big eyes, as if the Mediterranean lay in her gaze. There was something mysterious about her hair and everything seemed to be hidden in those curls. The red of her hair was like a sunset, warm and bright like a summer evening where everything is absolutely perfect.
My research on the Internet revealed little useful information about a red-haired princess. The Scottish Disney princess Merida was included, as well as an anime/manga called "The Redheaded Snow Princess" about a girl named Shirayuki. The reference to Japan would make sense to me, since the fragrance Luna Dulcis was already inspired by a famous fairy tale from the Land of the Rising Sun.
Fiorialux also has the legend about osmanthus and a princess as its theme, and of course the peach-scented flower is likewise native to Asia. However, our red-haired royal of Sera still remains mysterious. Maybe you have an idea which princess this could be?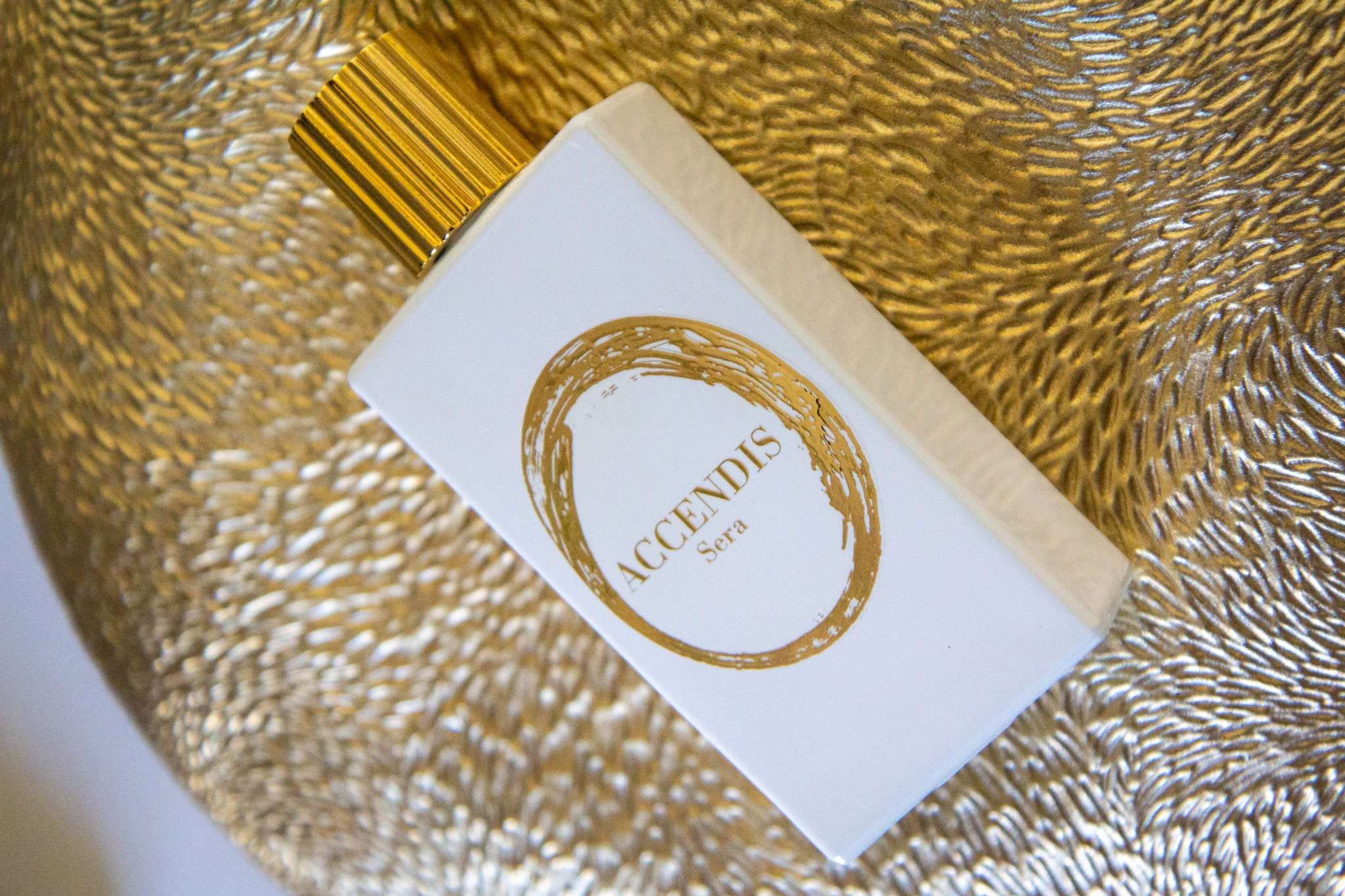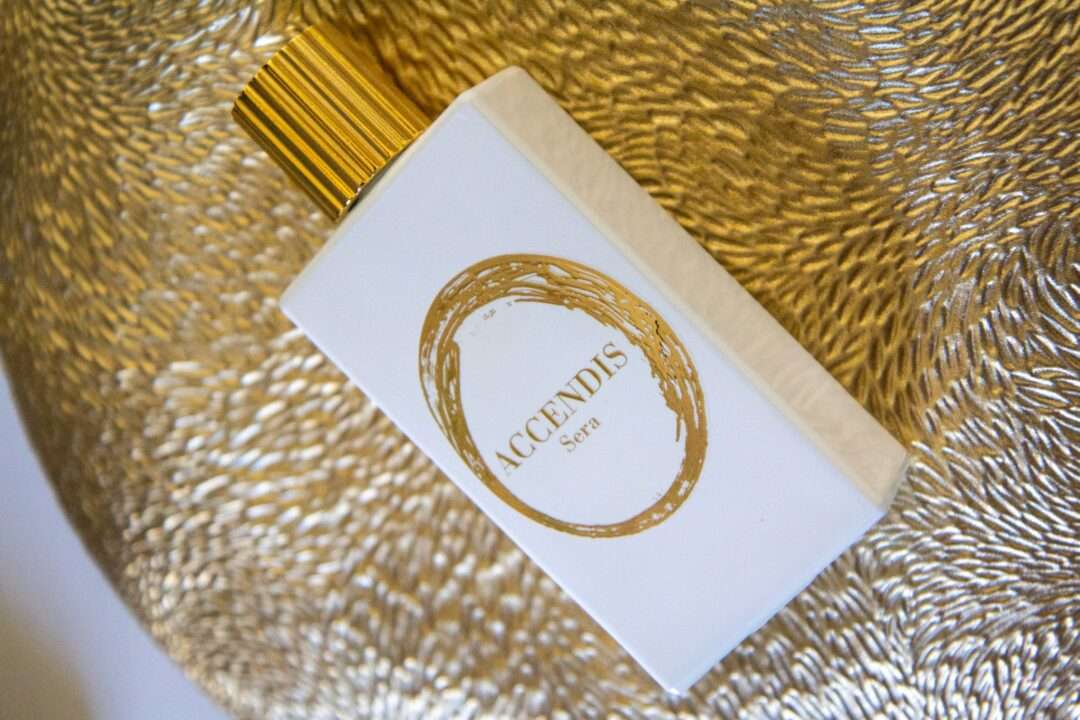 However, secured are the fragrance notes, which of course I still want to tell you: saffron, lychee, orange, bergamot, jasmine, amber, musk, oak moss, vanilla and woods.
White is the confidence
From the very beginning, I simply consider Sera to be stunning. With lush fruity-floral notes, the eau de parfum evokes a wonderful glow from the very first moment, smelling of spring and summer, of warmth and sunshine, immediately bringing a smile to my face. The saffron is subtly perceptible and provides exciting accents and depth with its dark and subtly leathery spiciness.
The citrus fruits are rather restrained, providing a hint of fruity freshness in a tangy-sour combination with exotic-looking lychee. This blends with the beguilingly creamy nuances of jasmine and the lovely warmth of amber, which are underpinned by delicate vanilla and the finest musk powder. Oakmoss conjures up soft earthy notes in the base, which together with light woods merge into an enchanting, creamy-floral and fruity-spicy melange.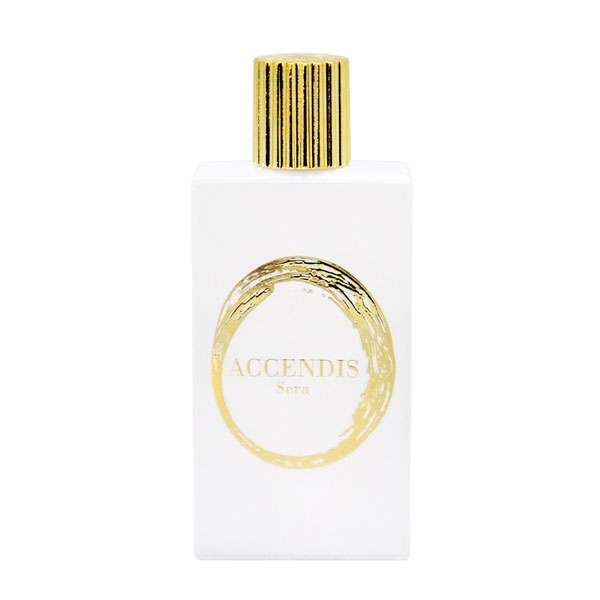 Sera from Accendis is a truly gorgeous and, in my eyes, beautiful fruity floral fragrance accented by saffron and vanilla that is wonderfully creamy and – as mentioned above – reminiscent of sun, spring and summer. The fruitiness of the opening decreases as the fragrance progresses, and in the finish Sera reveals itself as a calm, relaxed composition, somewhat reminiscent of sunscreen, which is simply fun from start to finish. I feel the creation is feminine, though I would again classify the delightfully cosy base as unisex. Perfectly suited for the warmer season and – if you like to wear present fragrances – also in the office and everyday life. My conclusion: Test it asap! ❤️