Here it is, the day of love and lovers! It's Valentine's Day and I would like to celebrate this special day with two creations by the fragrance house Tom Ford. Cherry Smoke and Lost Cherry are our protagonists on this February 14, 2023, and I'm really excited about what naughty little fruits the master of insinuations will probably serve us here. In terms of names, Tom Ford is definitely going all out again. Because what sounds so harmless has a lot up its sleeve.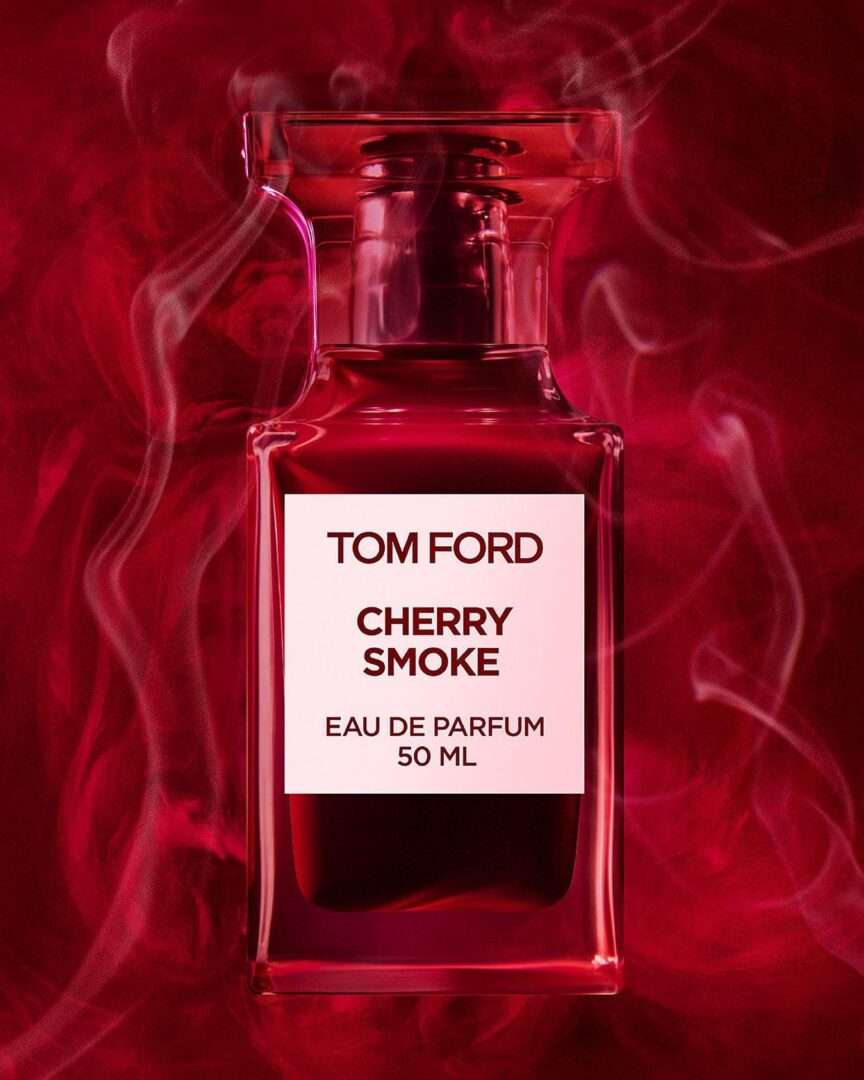 Cherry Smoke – a deep draught
Cherry Smoke, there should not be too many surprises. Actually, it's a name that doesn't bring anyone out from behind the stove. At least in German. Because our dear friend of obscenities – and incidentally also grandiose designer – Tom Ford also plays with words in this creation. Native English speakers might be less surprised about the meaning, and probably many others who indulge in certain hobbies, passions or vices.
When smoking a joint (or pipe), the front glowing part is called a cherry in English slang. As long as the tip or the pipe is glowing, you can keep smoking without having to use a lighter to reignite the whole thing. The second component of the name, Smoke, is, I think, self-explanatory in this context.
And so we are still missing the fragrance notes of this creation by Tom Ford, which was launched recently: Cherry, saffron, osmanthus, apricot, olive, leather, woods and smoky notes.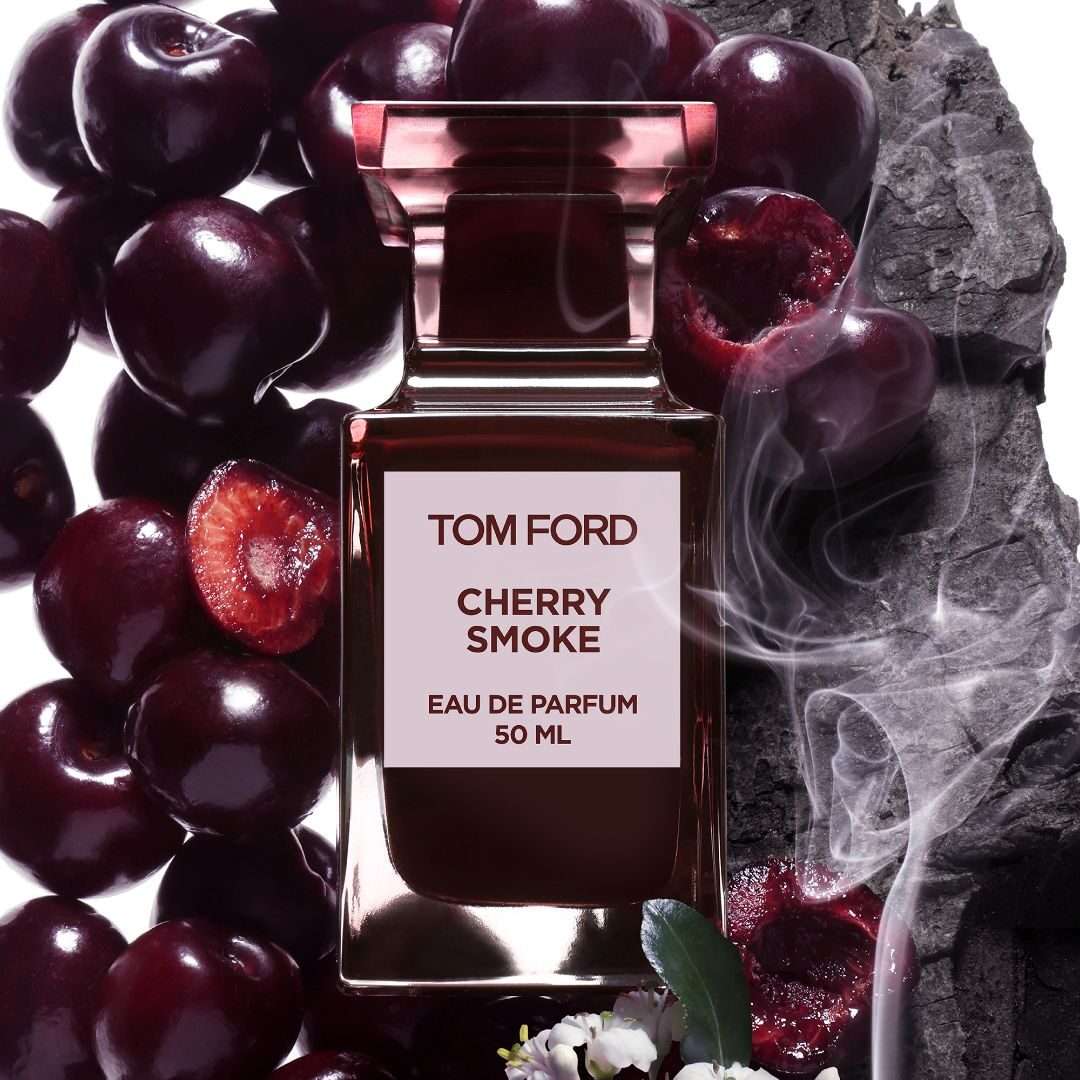 I have already hinted at it in one of my earlier posts, my love for cherries is – at least culinary – limited. Actually, I'm not a fan of the red fruits and like to leave anything with cherry added to husband and kids. But when it comes to fragrances, I really like stone fruits, which is why I'm extremely excited about both of today's candidates.
Cherry and smoke, smoke and cherry
Lush saffron notes open Cherry Smoke with its wonderful dark and leathery spice, which is soon joined by ruby red and sweet cherries. As we go along, my skin and the test strip differ, which is why I want to go into both variations. The paper reveals a more lovely and cherry-like scent that also has creamy facets that I would attribute to osmanthus and apricot.
My skin, on the other hand, plunges into the darkness, clad in smoke and leather. For me, these components appear dominant, while the cherry lolls lasciviously in the background, on dark red velvet of course. I consider both variants as exciting, I would prefer a mixture of both, but unfortunately my skin does not play along. But I sprayed some perfume on my cardigan's sleeve, and so I get the full enjoyment. Perfect! 😃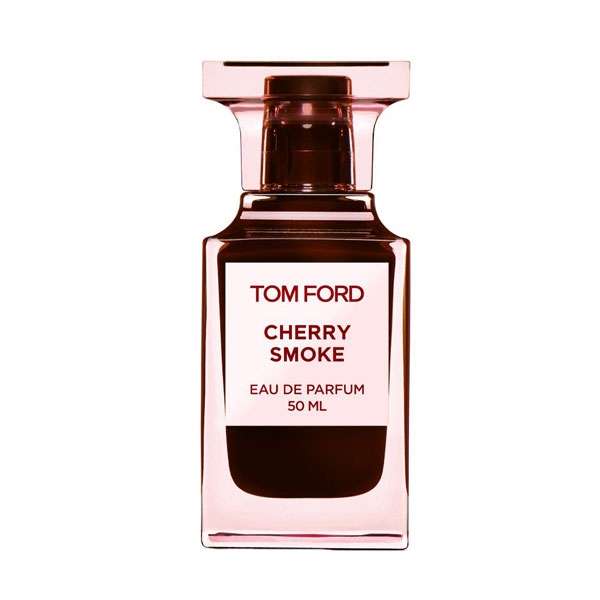 Cherry Smoke is in my eyes a beautiful blend of dark, juicy cherries, the finest saffron, black leather and smoky notes, which seems very coherent, very harmonious and elegant. The cherry does have a certain sweetness, but the overall sweetness of the eau de parfum is kept in check thanks to the accompanying ingredients. I would classify the presence as medium, the durability as well. A unisex creation that you can also wear well in everyday life and office, and that I would also not assign to any age or season. Not only for cherry lovers and Tom Ford fans a must-try!
Lost Cherry – Acute Cherry Loss
After intoxicating remedies, today we turn to another topic related to the cherry. I'm curious to see how many more allusions there are to the stone fruit in English. Tom Ford will certainly keep us up to date in this regard, or at least delight us with more provocative perfume names, which do not have to revolve exclusively around the cherry.
Lost Cherry is also a tribute to ambiguity, because the name, which seems innocent in and of itself and which could also be an indication of forgetfulness or scatterbrainedness – I feel personally addressed here because I really manage to misplace everything in no time at all – rather has a sexual background. "To lose your cherry" is the flowery or better fruity expression in English for losing your virginity.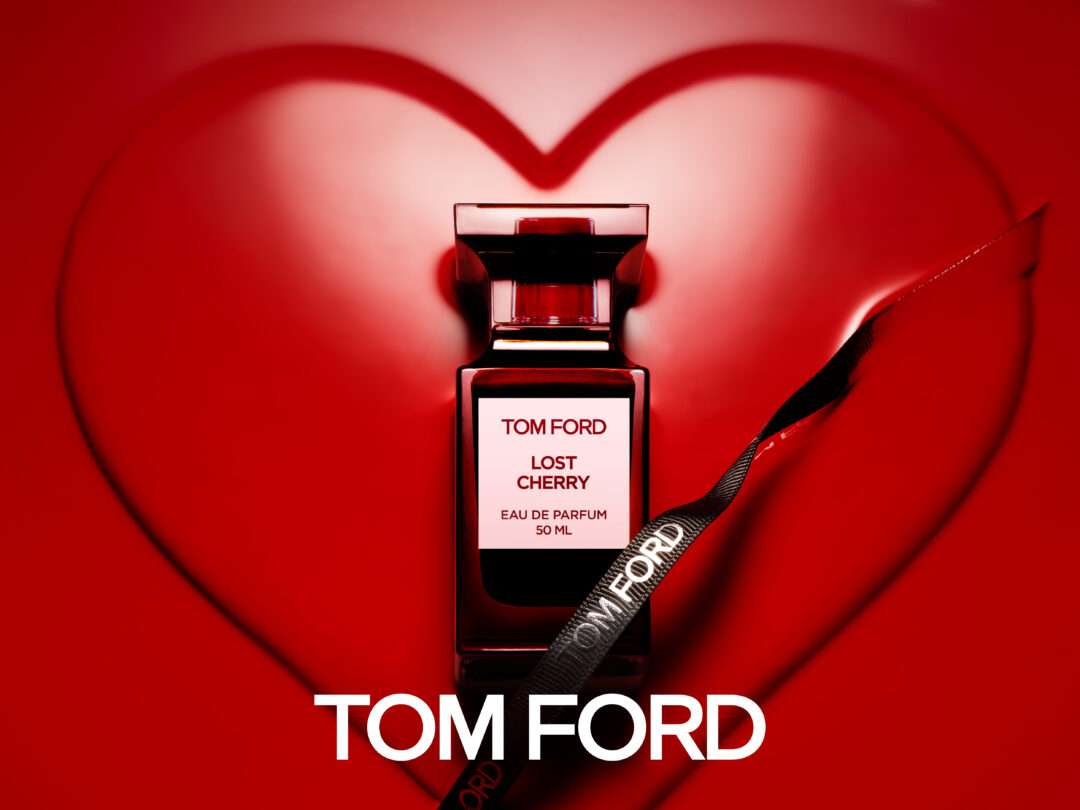 Tom Ford actions this act olfactorically with the notes of cherry, almond, Turkish rose, jasmine, Peru balsam, tonka bean, sandalwood, vetiver and cedar. He gets help here from perfumer Louise Turner.
Cherry for foodies
Lost Cherry is the sweet counterpart to our first candidate of today. Lush and juicy cherries open the fragrance, accompanied by soft almonds reminiscent of marzipan. Jasmine creates a beguiling floral creaminess that flows through the fruity-gourmand duo like a white wave.
Tonka bean gives the eau de parfum greenish-lovely vanilla accents, which are underlined by Peru balsam. On the finish, sandalwood and cedar provide warm, balsamic woody nuances that are accompanied by the creamy and gentle earth notes of the vetiver, beautifully rounding out the still distinct cherry-almond cream.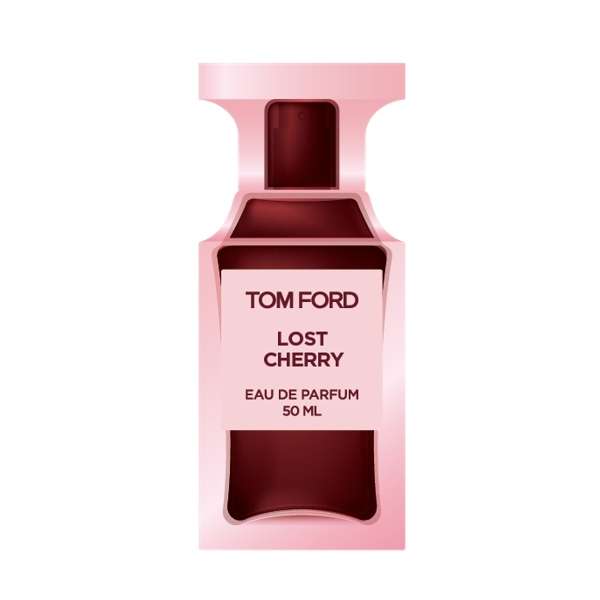 Oh wow, what a delicious little fruit we have here. Lost Cherry is ideal for all fans of fruity, sweet and gourmand creamy creations and I also like it very much. A completely different cherry finish than we've seen in the dark, smoky, spicy Cherry Smoke, but no less great! A girly, innocent eau de parfum that is both seductive and intoxicating – like an olfactory Lolita. Presence and durability I classify as medium and although the creation is designated as unisex, I see Lost Cherry rather at the fair femininity. Perfect for warmer days, but also in winter and autumn, when cuddly mood is required.