Bohoboco recently launched two new extraits de parfum, Jasmine White Leather and Eternal Lily Amber, and I'm more than excited about them. The fragrance collection of the Polish label, which originally comes from the fashion sector, not only stands out visually with its colourful minimalism, but also olfactorically the brand is broadly positioned and has an extensive portfolio of really great and beautifully composed creations.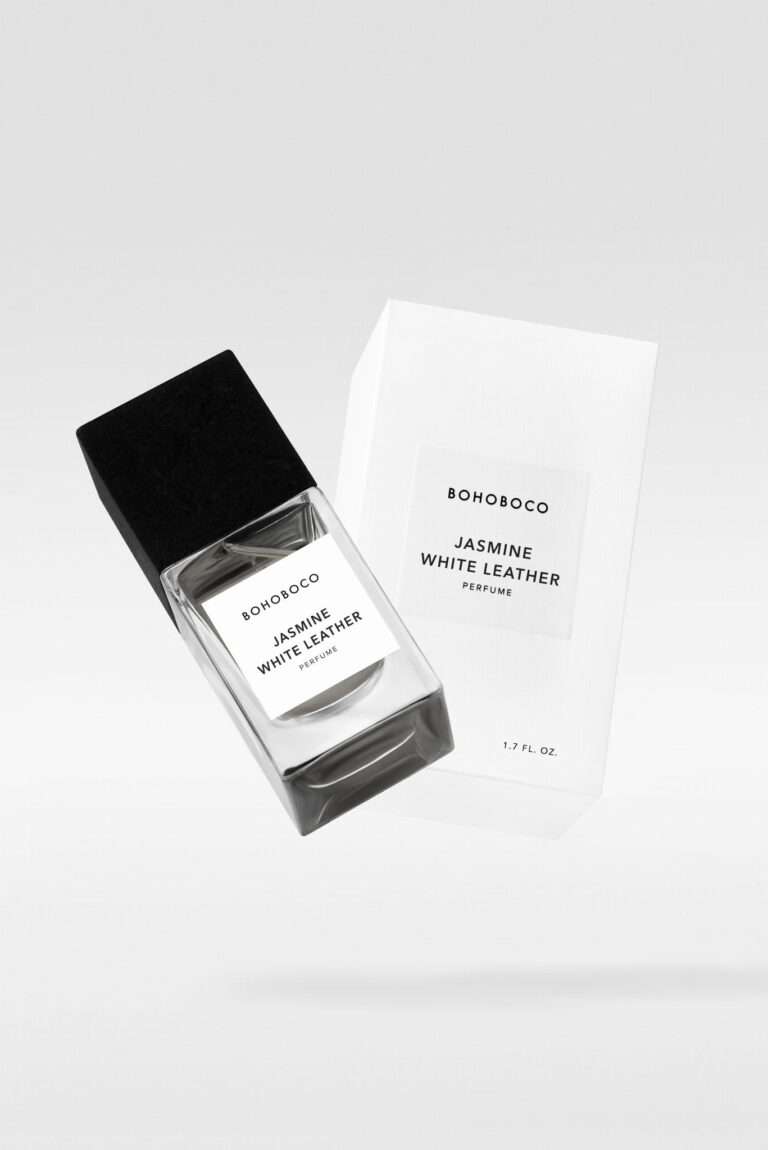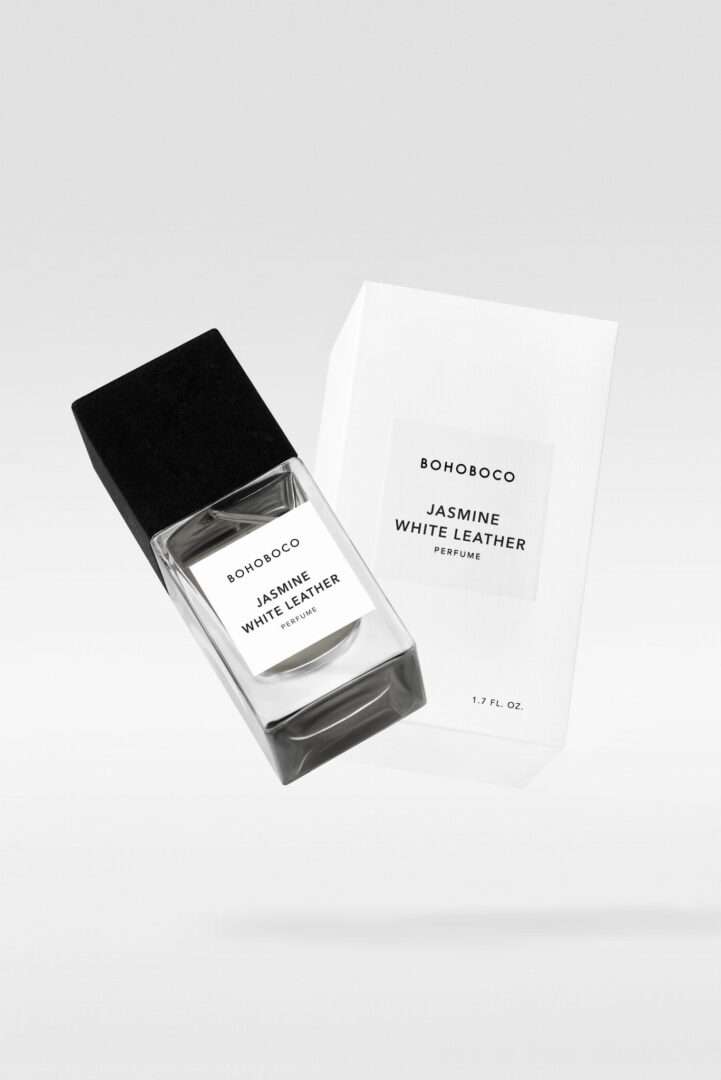 I previously presented you Wet Cherry Liquor and Wild Carrot Oud by Bohoboco (read here), and before that Yellow Rose Incense and Dark Vinyl Musk (read here). You can get to the collection of our Bohoboco reviews by clicking on this link. Perfect for those who want to browse a bit and read up on the brand.
While my last post was more about fruity creations, today it will be floral. Jasmine meets leather in the first fragrance, and lily and amber have an olfactory rendezvous in the second creation. ❤️
White Jasmine Leather – the leathery jasmine
The combination of jasmine and leather naturally makes me sit up and immediately think of the bombastic Tom Ford smash Tuscan Leather, but I strongly suspect that Bohoboco will present us another jasmine leather. The fragrance notes clearly differentiate, which of course is not surprising. Designer and brand founder Michał Gilbert Lach certainly didn't want to create Tuscan Leather 2.0, but an independent olfactory work of art. The association or connection to the composition of Tom Ford comes, after all, exclusively from me and not from the brand itself.
Jasmine White Leather perfume is a journey to a new place on earth full of challenges and opportunities. The strength of jasmine is to thrive despite the most adverse circumstances. Protective life energy has been encapsulated in a deep note of white leather, and the grounding space of a strong, dignified cedar provides a place to solidify values and take root.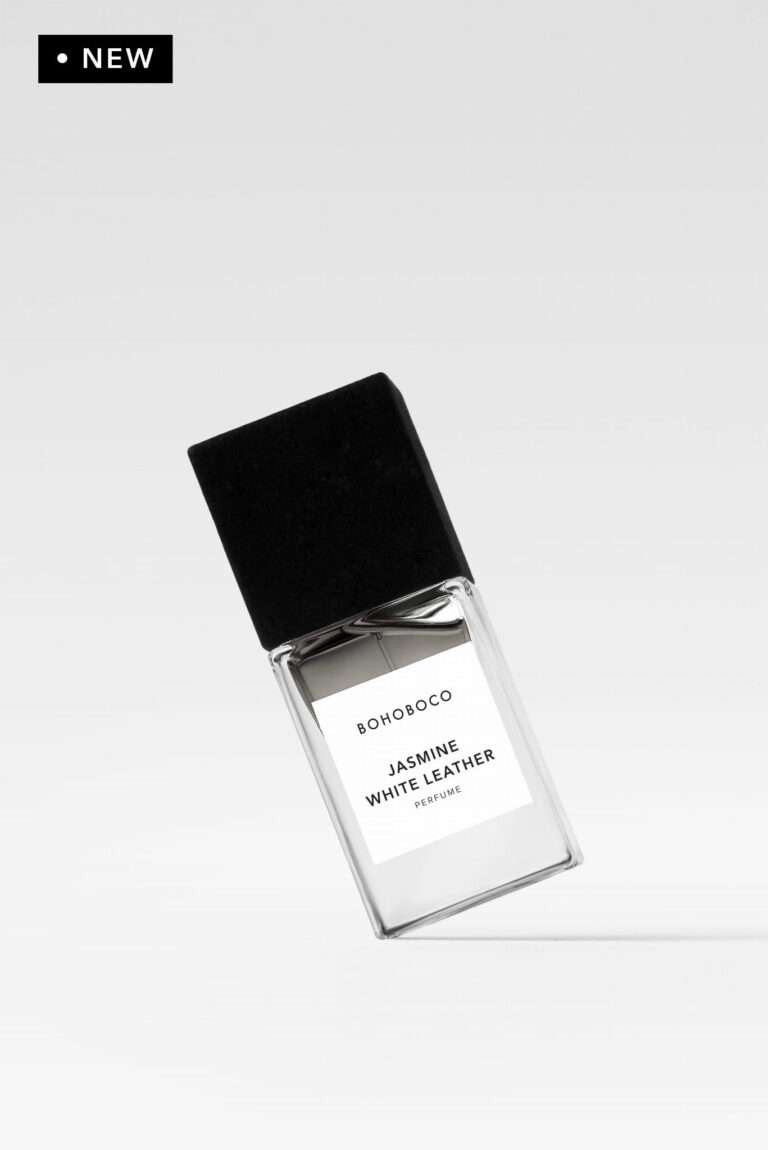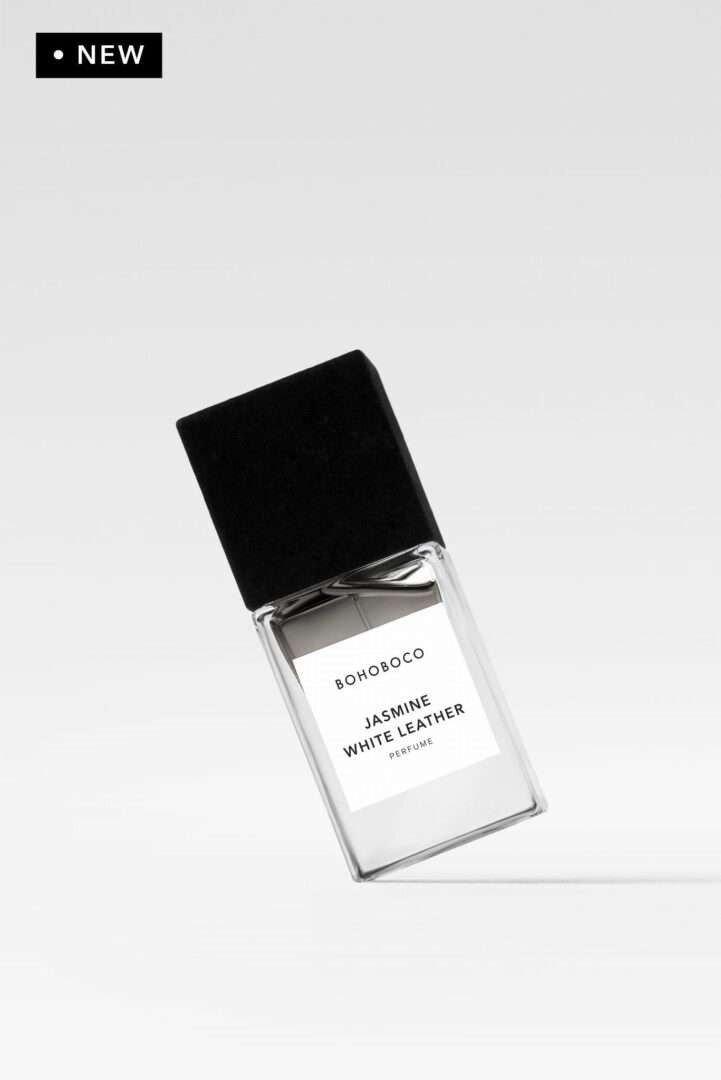 Of course, I'll also tell you the fragrance notes: Lemon, Bergamot, Clove, Jasmine, White Flowers, Lavender, Rose, Violet, Leather, Cedarwood, Patchouli, Tonka Bean, Amber, Vanilla and Musk.
Dream in white
A touch of spicy hesperidic freshness opens Jasmine White Leather, before the creation rapidly turns into a lovely floral mood. The notes of the opening – to mention here would be the clearly perceptible clove – remain subtly, but bright, lucid and radiant flowers ascend the throne in the extrait de parfum, underpinned by delicate violet powder and subtly soapy rose.
Even at this stage of the fragrance's development, leather can be perceived subliminally, also light and supple, accompanied by the typical coumarin nuances of tonka bean, the fragrance note that could almost be called an olfactory it-girl at the moment, because it dances along at almost every perfume party. With warm, powdery and clean-looking notes, Jasmine White Leather gradually fades out.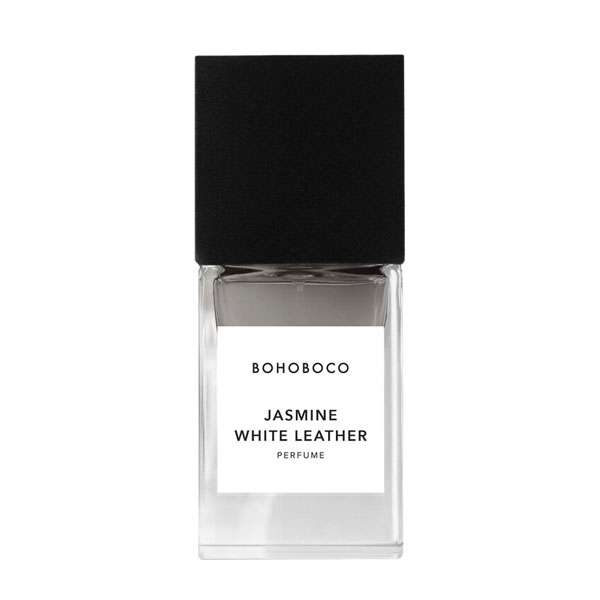 Jasmine White Leather is a bright, transparent and incredibly creamy mix of white florals, supple suede, soft spices and clean woods that, despite its abundance of fragrance notes, has a very minimalist and pared-down appearance that feels elegant and supremely modern, and I like it wonderfully with its restrained and understated nature. A fragrance for friends of delicate and lucid creations that can be worn on any occasion, in any season and at any age.
Eternal Lily Amber – lily forever
Eternal Lily Amber also revolves around a flower, namely the lily. This can turn out just as beguiling and intoxicating as the jasmine, so I am curious to see how our second candidate will turn out today.
The fragrance notes are mandarin, apple, lily, Turkish rose, jasmine, patchouli, amber and bourbon vanilla, which could indicate a fruity-floral composition. Especially the apple attracts me in this extrait de parfum. If it's implemented well – which I assume it will be – this can be really tasty.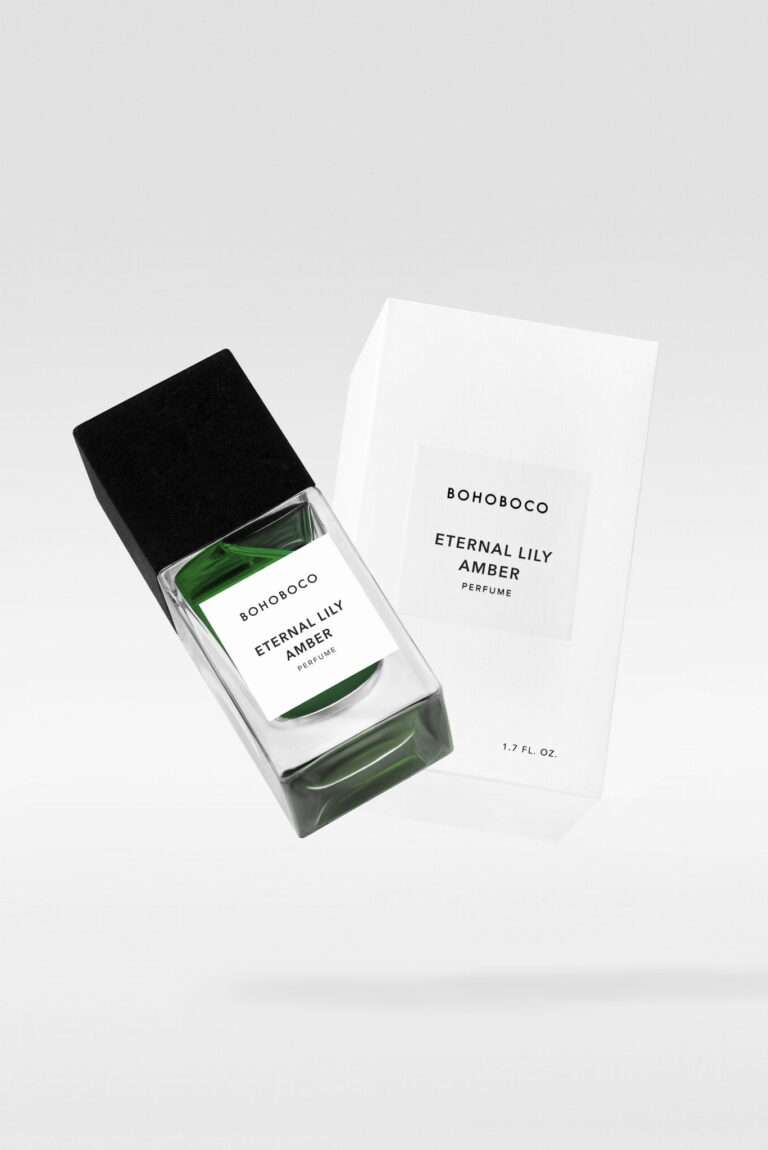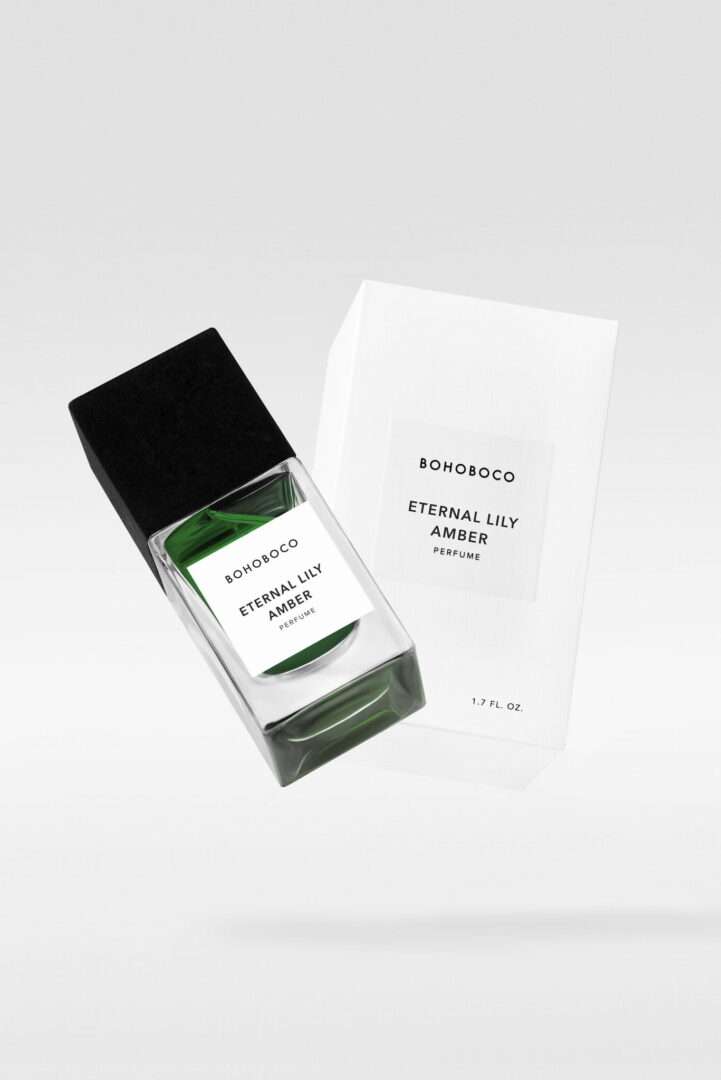 The perfume Eternal Lily Amber embodies the metaphysical will to unfold, the desire to explore the meaning of existence, to understand life and its passing.
Apple in the flower bed
Juicy, green and tangy – also thanks to the refreshing tartness of the tangerine peel – the apple in the top note of Eternal Lily Amber shows up, tart in the best Granny Smith manner. Very early on, the fruity ensemble is accompanied by the rather dry, also greenish nuances of the lily. At first, these seem dust-dry and scratchy, but shortly afterwards they pour out into a sea of jasmine cream and lucid, soapy rose.
Patchouli underscores the creamy nuances with its bright and subtly earthy woodiness, while ambergris and a pinch of vanilla provide a lovely, warm and velvety finish. Also in the base I still perceive rose and lily, while the apple has secretly and quietly said goodbye.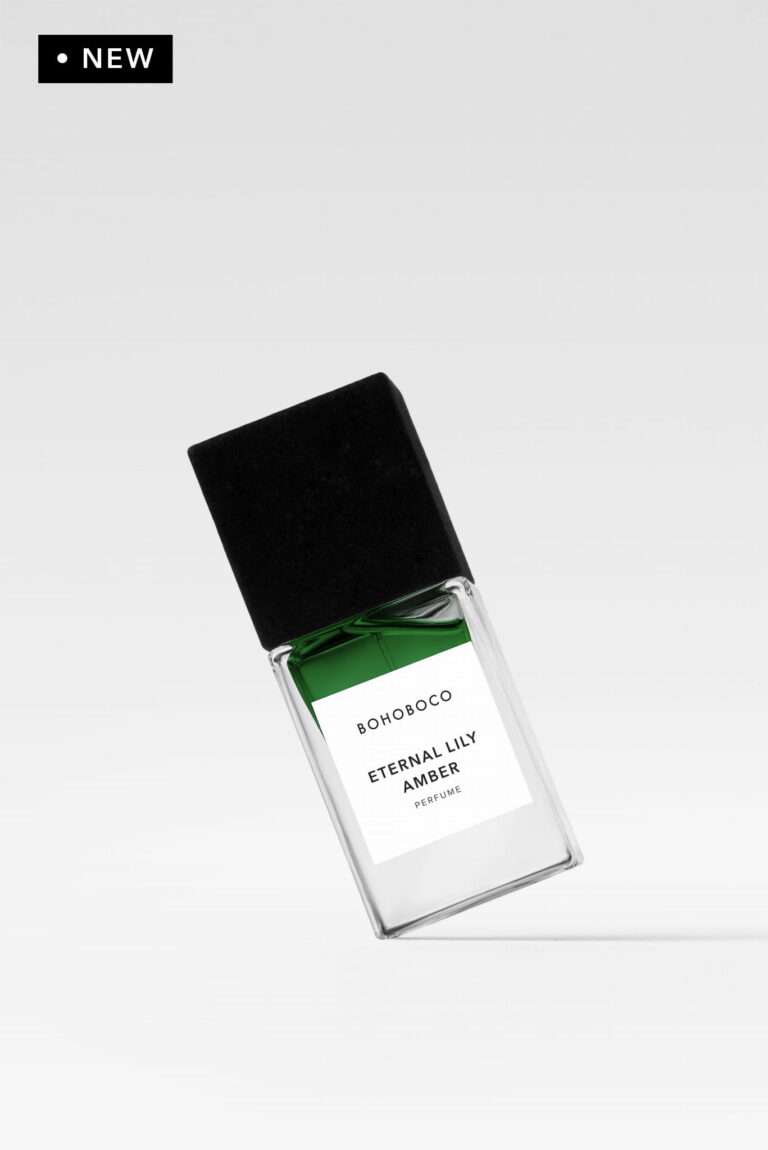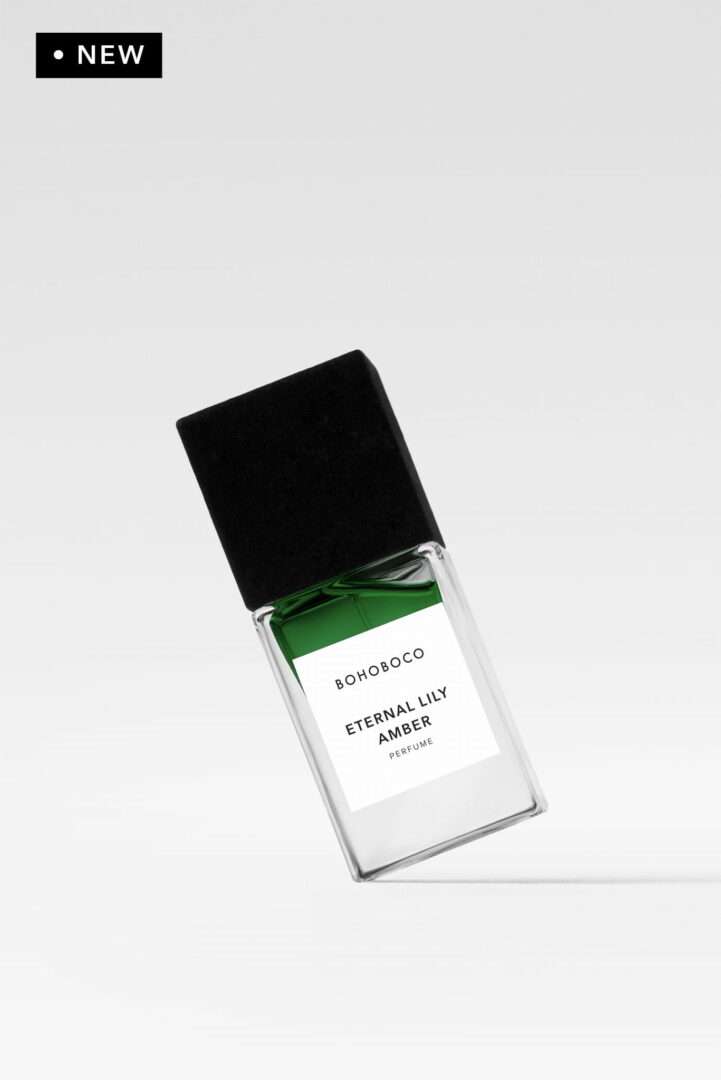 Eternal Lily Amber is a delightful and harmonious melange of lucid florals and juicy fruit accents on a warm, amber-spicy base. I would consider rose and lily as equal fragrances in this creation, because the soapy-lovely nuances of the queen of flowers are very clearly perceptible. The presence of Bohoboco's Extrait de Parfum is good, as is its durability. Seasonally, I would rather classify Eternal Lily Amber in spring and summer, for which the fragrance is equally a perfect companion in the office and everyday life.