To conclude our two-parter on the Modern Eclectics Collection by Nomenclature, I'd like to introduce you to neo rose, palmetto and pink ivory today (Part I can be found here). We recall that an eclectic, according to duden.de, is: "A philosopher who selects what is appropriate from various philosophical systems and works it into a system of his own."
So we can assume that today we will be dealing with a different kind of rose fragrance with neo rose, with palmetto probably a greenish, palm-like creation that has been innovatively implemented, and with pink ivory? By name, it reminds me of candy, of sweets, of pastel colours. Let's see how our last composition of today will finally turn out.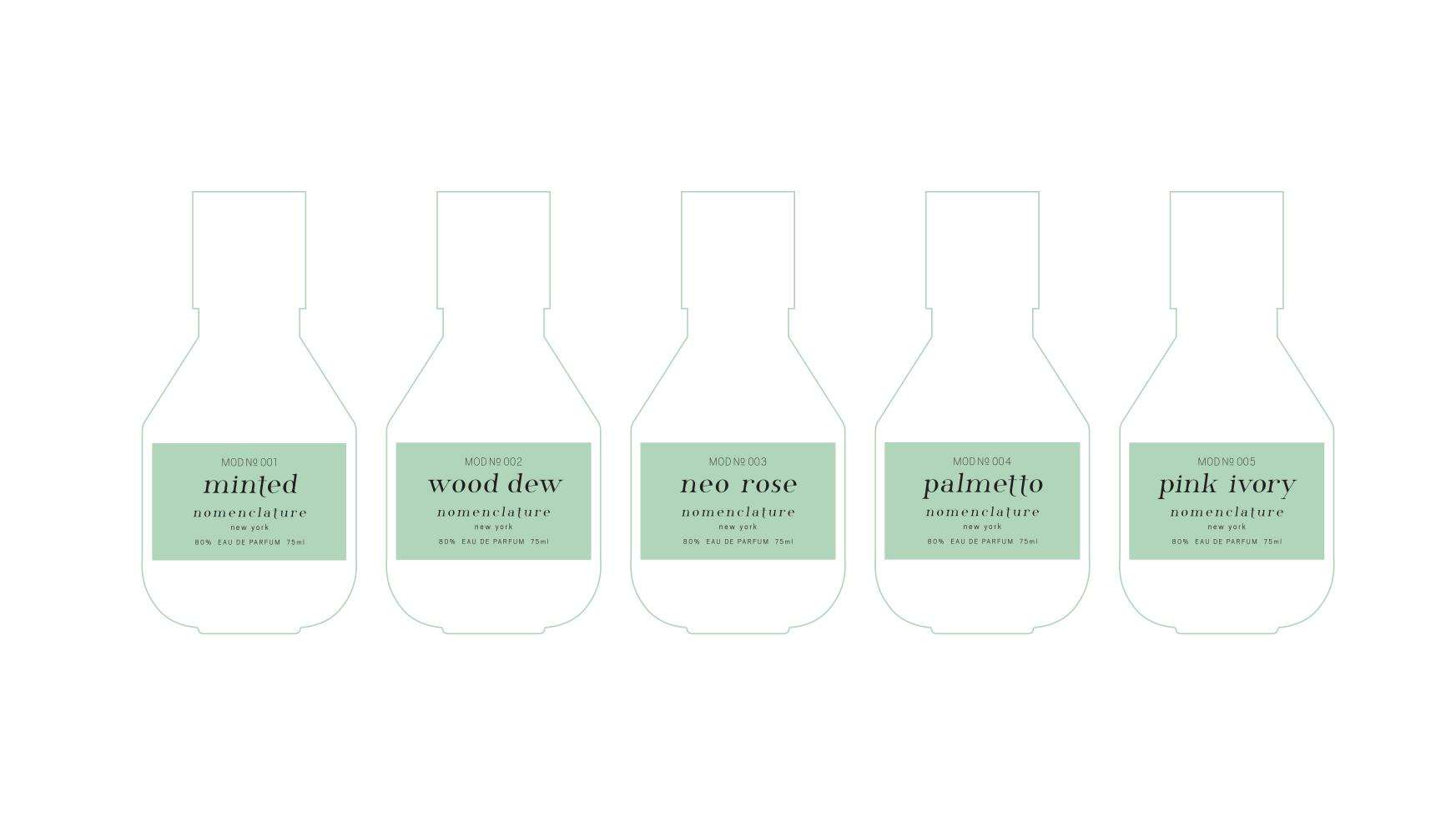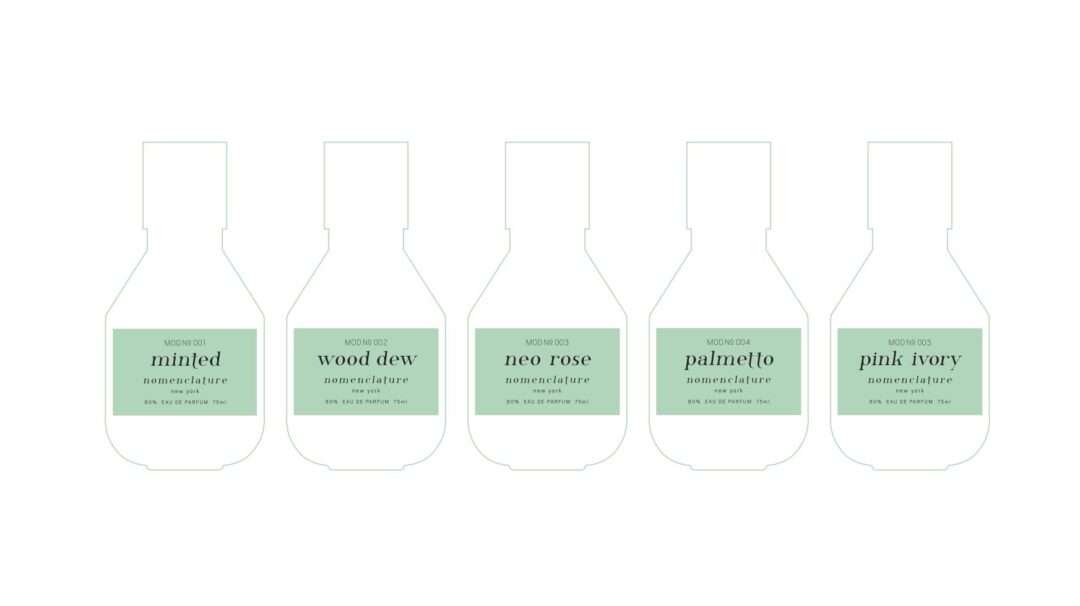 neo rose – No. 003
neo rose, that already sounds like a new kind of rose. You don't have to know a lot of Greek for that, because the word "neo", which is quite common, generally means "new". What exactly is new and innovative about the rose, Nomenclature might tell us in the press release:
A history that does not repeat itself, but that transforms. A rose pressed between the pages of a book bound in suede. When it is finally discovered, it is not preserved in its cut state. Rather, it emerges as something entirely new.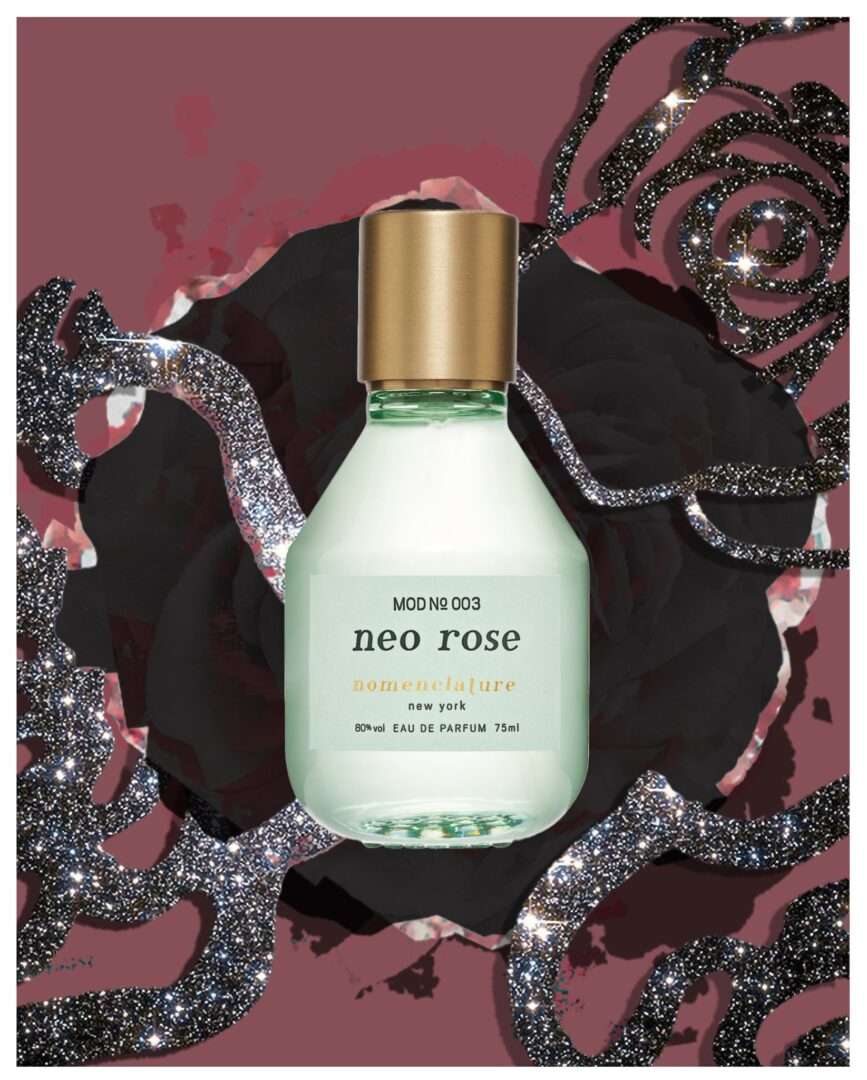 That sounds nebulous at first and leaves a lot of room for manoeuvre. The fragrance notes of bergamot, jasmine, Turkish rose, freesia, pink pepper, patchouli, woods and black tea let me breathe a sigh of relief. Not a new variant of an oud rose combination! I'm glad about that! Die-hard fans of the combo may please forgive me. 😉
floral – woody
The brand's own assessment of its creation suggests a floral and woody composition. From the scents alone, I agree. But what does the practical test say? After spraying on, neo rose by Nomenclature immediately reveals itself as a citrusy rose fragrance that shimmers in vivid pink. Again, the typical synthetic-molecular flickering that makes the creation so ethereal and elusive.
Pepper brings a dry spiciness to the scent, which is still very rosy. I also notice the patchouli, its earthy, woody nuances that make the composition a bit darker and more profound. Tart and delicately smoky black tea rounds off the eau de parfum.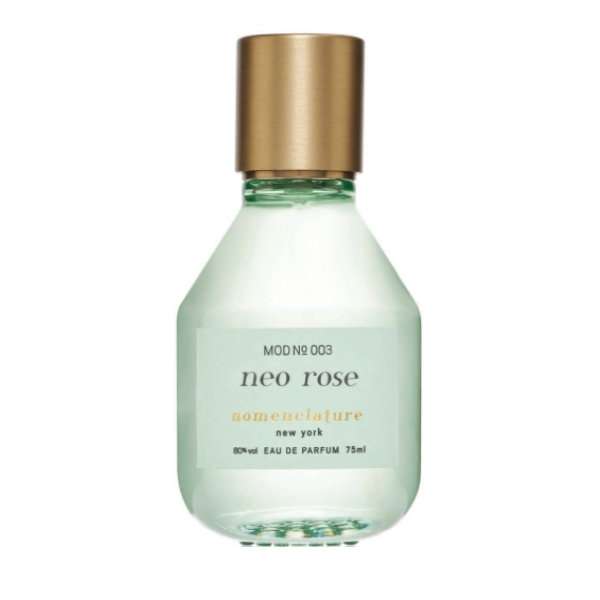 neo rose is a quite present and durable rose fragrance with a citrusy-bright opening, which later becomes darker and more earthy-woody. Of all three creations tested so far, the most powerful fragrance, which tends to increase in intensity and depth as it progresses. Perfect for friends of rather dark rose fragrances without too much sweetness. Unisex, suitable for everyday use and ideal for warmer days. 🙂
palmetto – No. 004
palmetto sounds like palm trees, like a beach or oasis, like the color green. A fragrance in this shade has not yet been in the collection, so for me there is much to suggest that we are dealing here with a candidate from the family of green scents.
A new perspective. Sky-high, inert palm trees swayed by hot winds. A hand stroking through tall grass. The calm that comes when you look down from above. palmetto by Modern Eclectics captures the soul of a palm tree. Not so much an ideal as a complete picture: lush leaves, slender trunk, earthy roots; each element exudes its own aroma, marked by fruit, flowers and earth.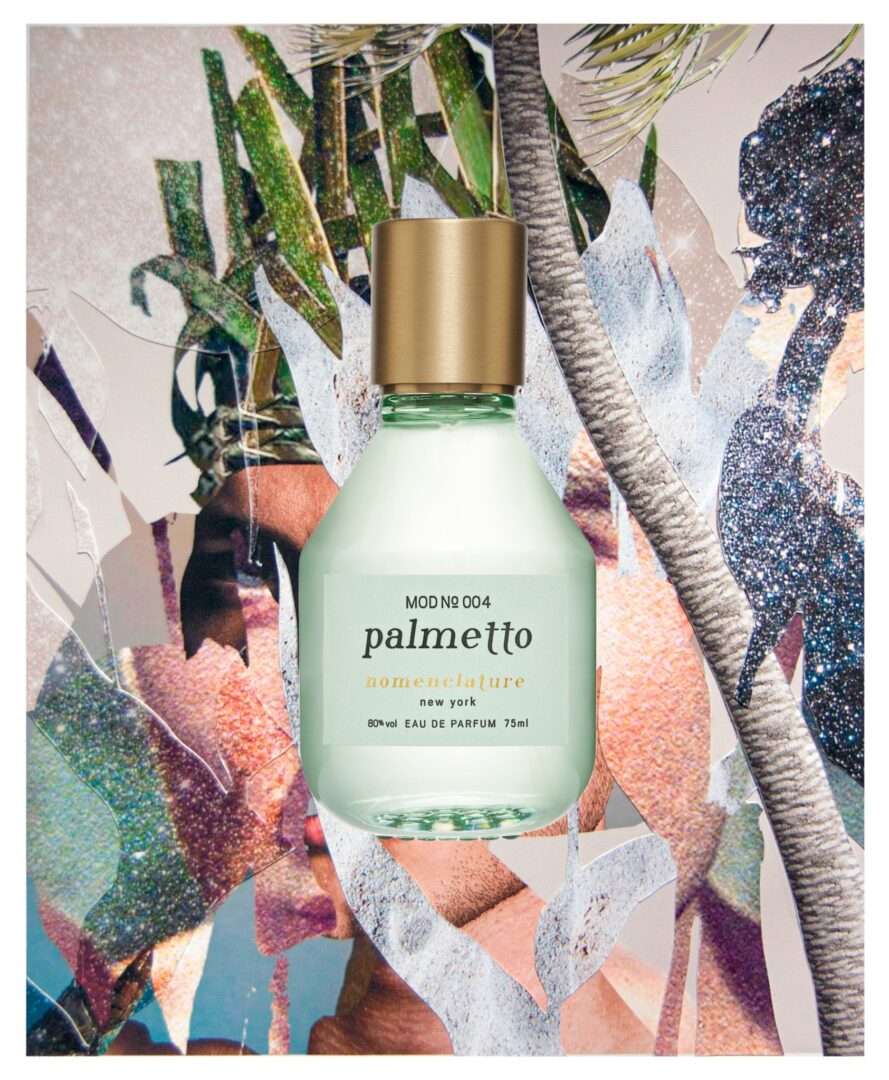 The press text confirms my guess, and what do the fragrance notes say? Szechuan pepper, lemon, angelica (angelica), jasmine, galbanum, fig, amber and musk. Sounds quite exciting in my eyes. Hope for nice fig notes, because I can never get enough of them actually. 😉
green – spicy
Lush leafy green determines the opening of palmetto, underpinned by a cologne-like citrus freshness, which is soon joined by the gentle spiciness of Szechuan pepper. The greenish woody nuances of angelica and galbanum are bedded on creamy soft and bright jasmine.
The fig breathes greenish-fruity notes into the composition, which finally meet the soft and velvety accents of ambergris and musk, ending in a powdery base.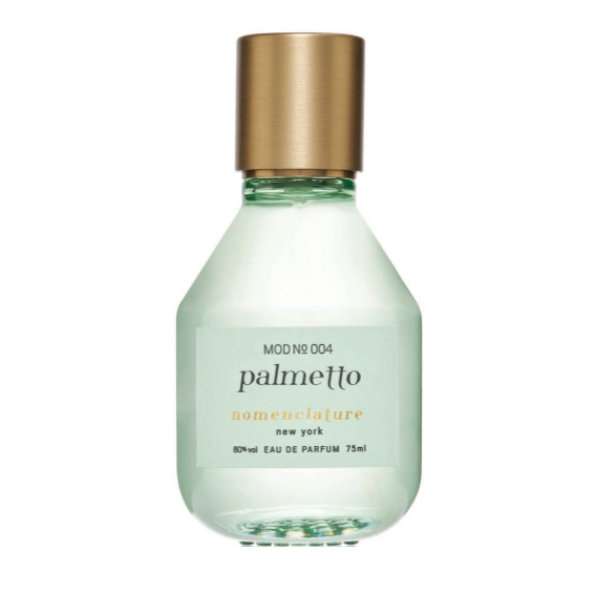 palmetto is the bearer of hope in terms of colour in the collection, which is dedicated to the colour of hope all around. Oscillating between creaky leaf sap, bright tulip green, woodsy earthy dark green and fruity fig green. I really like that. Again, with a very good presence, intensity and durability, palmetto is nevertheless a wonderful fragrance companion for all occasions. The sample goes directly into my box for spring and summer and will certainly delight me olfactory next year on many a day. 🙂
pink ivory – No. 005
Last but not least, pink ivory. What are we still missing in the round of fragrances here in the collection? Maybe something a little more gourmand? I had already thought of some pastel-coloured candies when I saw the name. Colourful Cotton Candy, in soft pink perhaps?
A dream state. An evolving realm full of sparkling tranquility and dynamic friendliness. A moment to remember that life really is sweet. Not saccharine, but beautiful.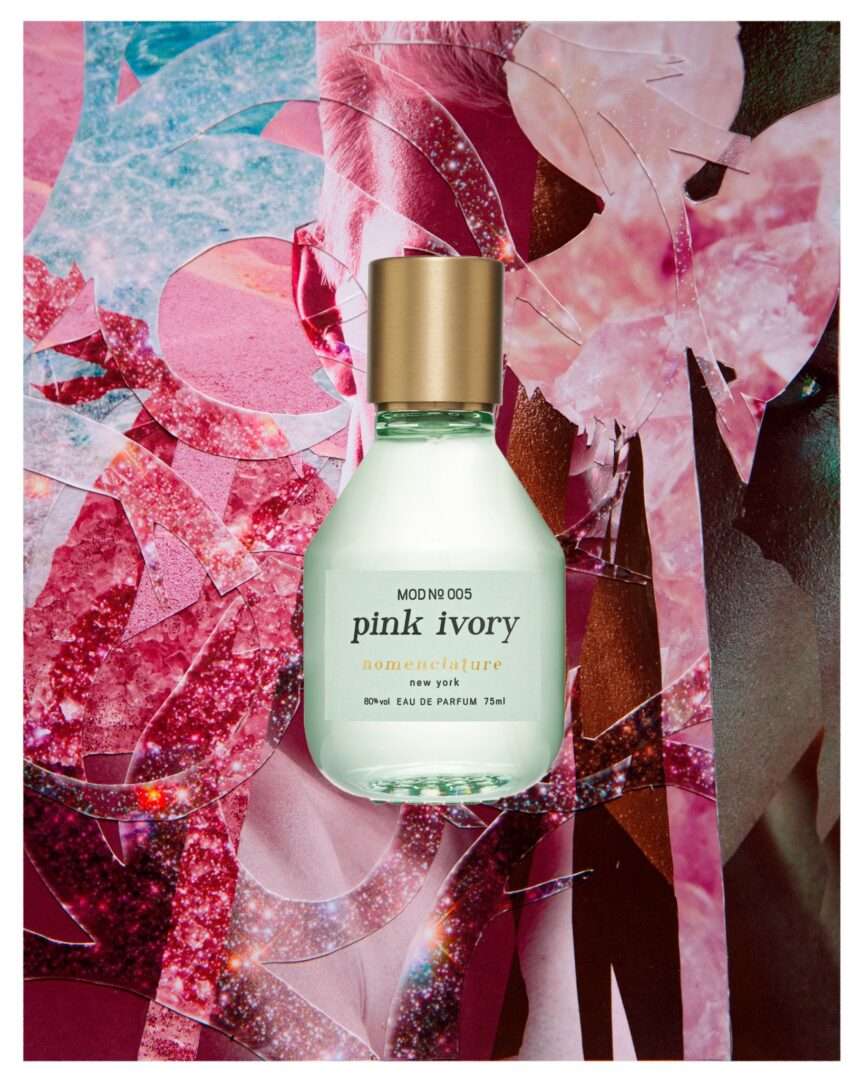 Funfair or confectionery paradise? Or simply a moment of greatest joy, in which life seems especially beautiful and glorious? The fragrance notes carrot, bergamot, violet, iris, amber, cashmere wood and sugar don't sound like candyfloss to me, at least not at first glance, although this doesn't express the moment of greatest happiness for me either. Because I do not like. Way too sweet!
floral – musky
Powdery-sweet carrots – more the seeds than the root, in my eyes – meet equally kind violet and tart-fresh bergamot. The amber adds a velvety and subtly woody warmth to the creation early in the fragrance's course, underpinned by the crystalline notes of sugar. Not in roasted form, but fruity-floral, shimmering between soft pink and bright pink with purple undertones.
The iris blends into this wonderful melange, so wonderfully unexcited and yet exceedingly cheerful. Creamy, soft and powdery, imbued with a subtle earthiness and incredibly supple, the noble iris appears, underpinned by soft woods that emphasize its unique facets.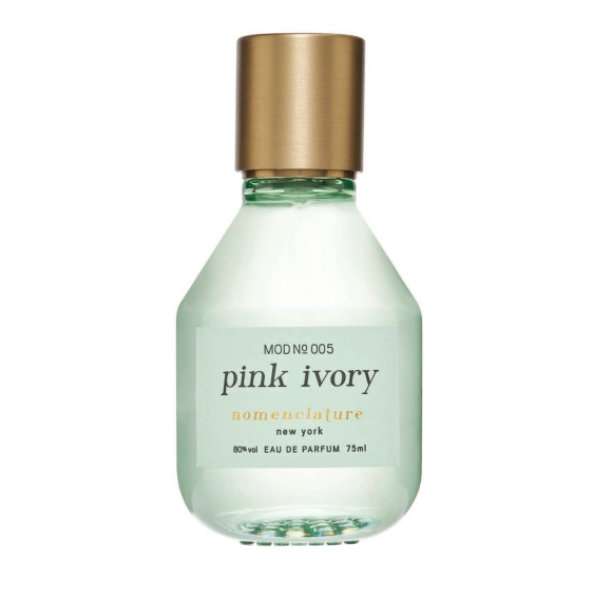 pink ivory may not be the gourmand scent à la Candy Cotton I was expecting, but the eau de parfum is a fruity-powdery homage to the colour pink in all its shades. Warm, soft and fluffy thanks to iris, amber and cashmere wood, carrot seeds also play into this. Citrus and berry floral notes provide lightness and liveliness. An uncomplicated and lovely fragrance companion, which I would rather classify as feminine, but which in my eyes can be worn on almost any occasion and at any time of year. 🙂