With Modern Eclectics a new collection of Nomenclature arrived a few weeks ago at Aus Liebe zum Duft and I have also received the samples in the meantime. So nothing prevents me from reviewing the five new fragrances. New York brand Nomenclature is known to be specialized in purely synthetic fragrances. I link you here all the contributions to the fragrance house of Karl Bradl and Carlos Quintero, which enriches the range of Aus Liebe zum Duft since 2016. Just last spring I introduced you to red_wood (read about it here), a woody giant sequoia fragrance created by perfumer Frank Voelkl.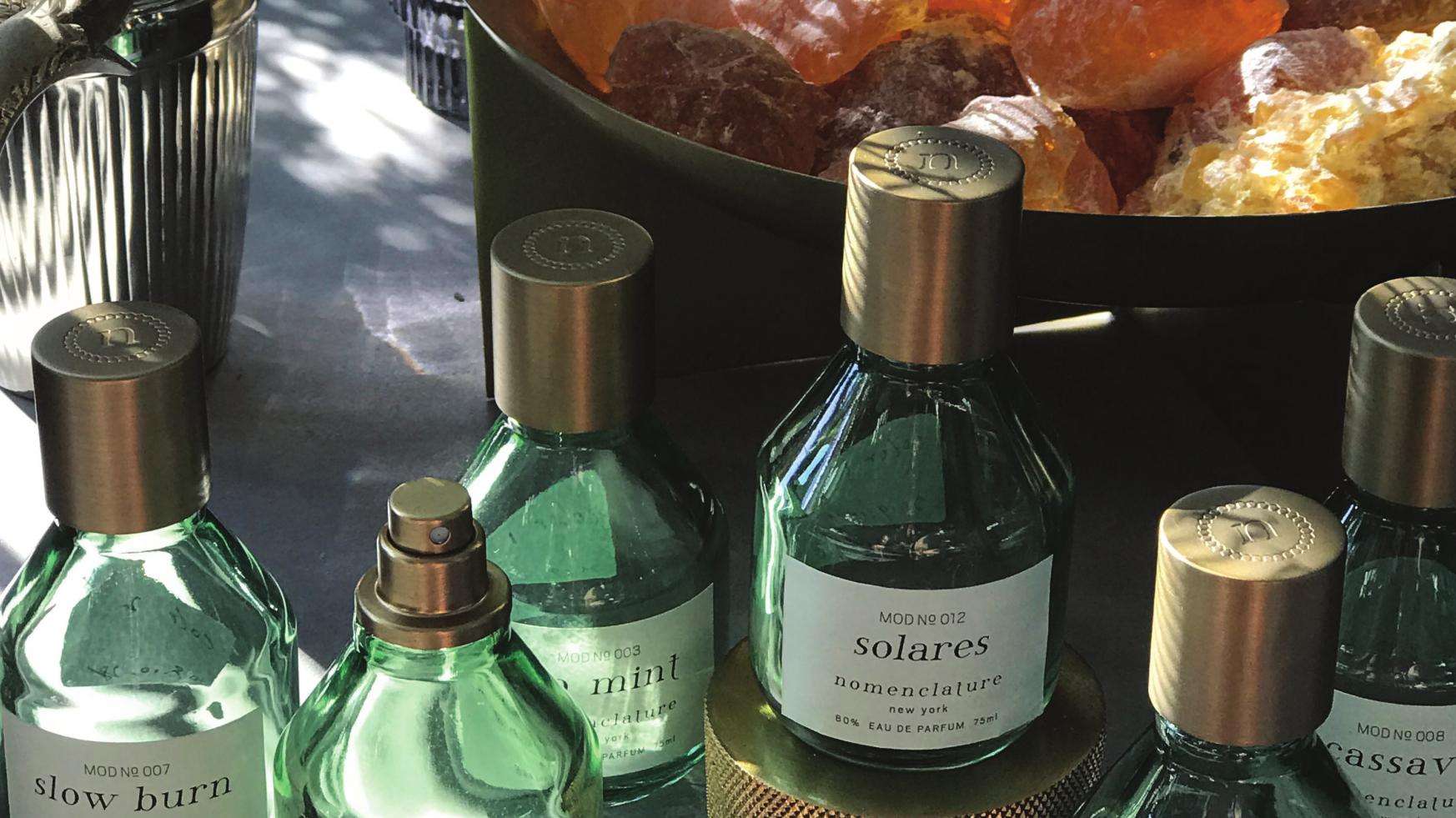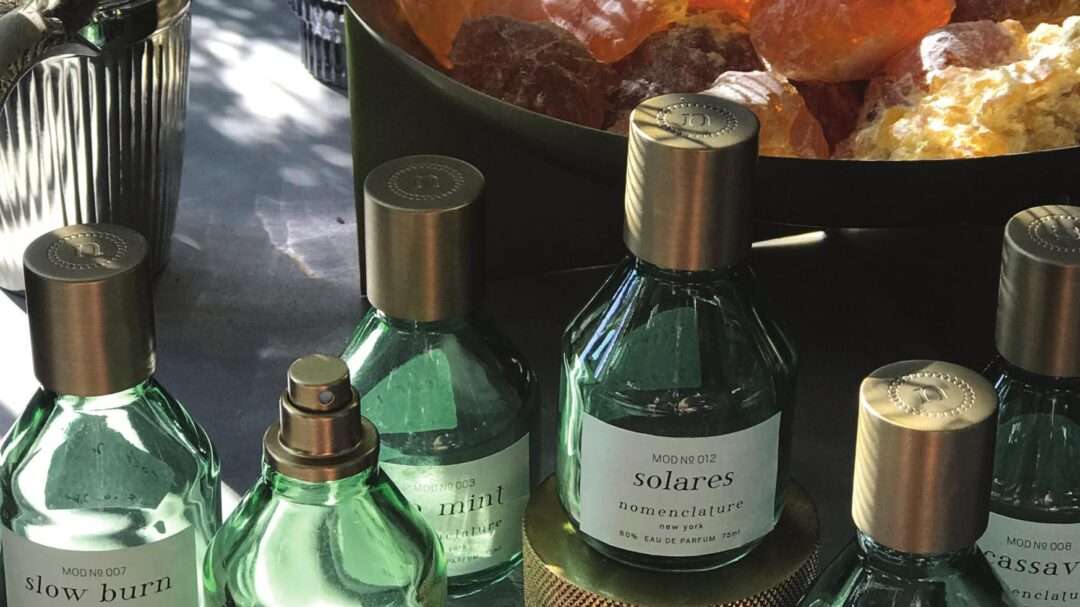 Modern Eclectics – contemporary and innovative
So today I would like to introduce Modern Eclectics. What exactly can we understand by it? Well, what an eclectic is, the Duden informs us in the usual sober way: "Philosopher who selects the appropriate from various philosophical systems and processes them into a system of his own." (Source: duden.de)
Nomenclature itself reports the following about the new collection:
Long-lasting fragrance symphonies for the digital age. Nomenclature's Modern Eclectics collection is a quintet of perfumes that are distinctive yet easy to wear; striking and clean compositions that represent an evolution beyond skin scents and single notes. Each perfume is a wonderful change in itself and requires nothing from its wearer but the desire to experience something new.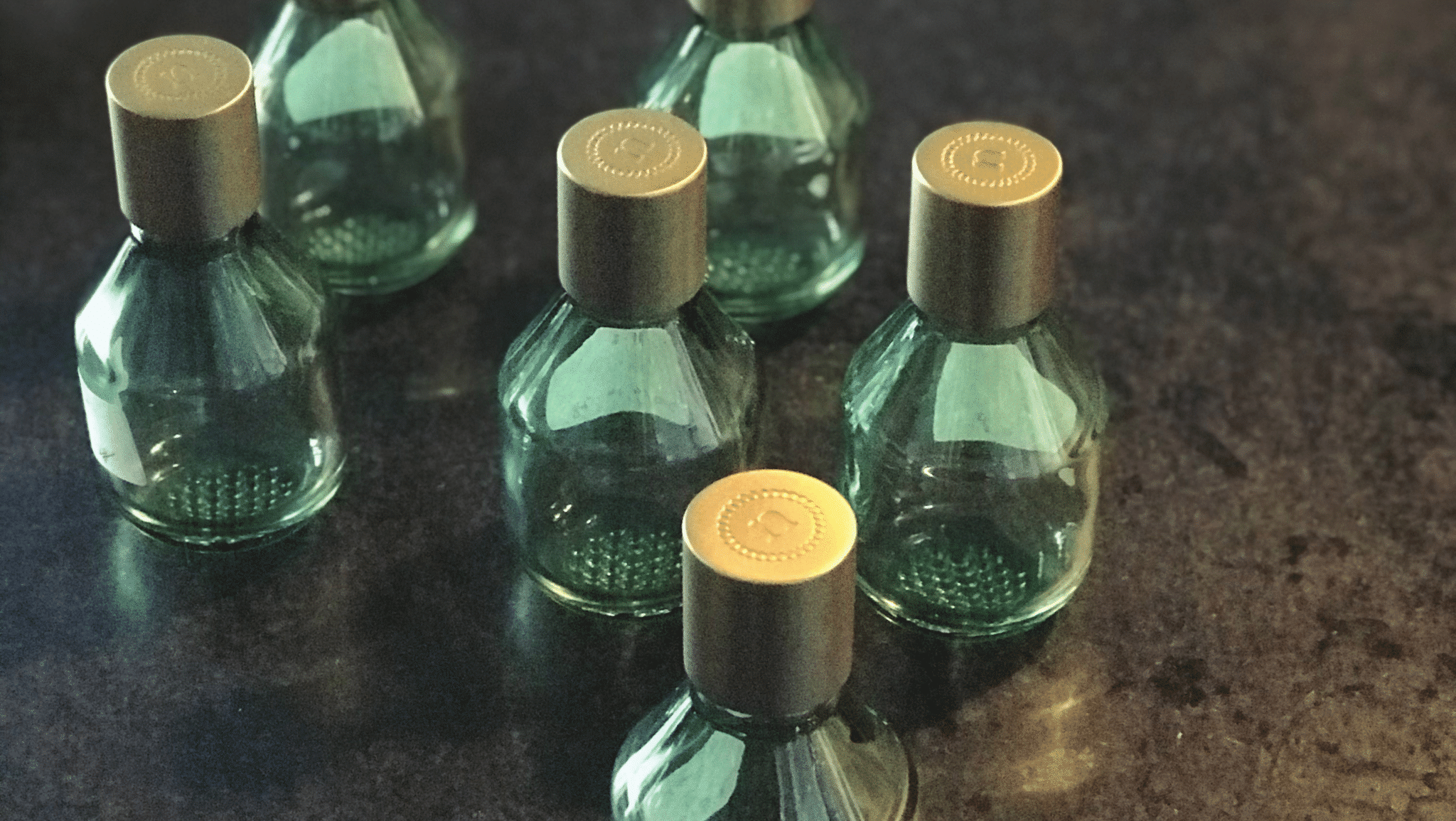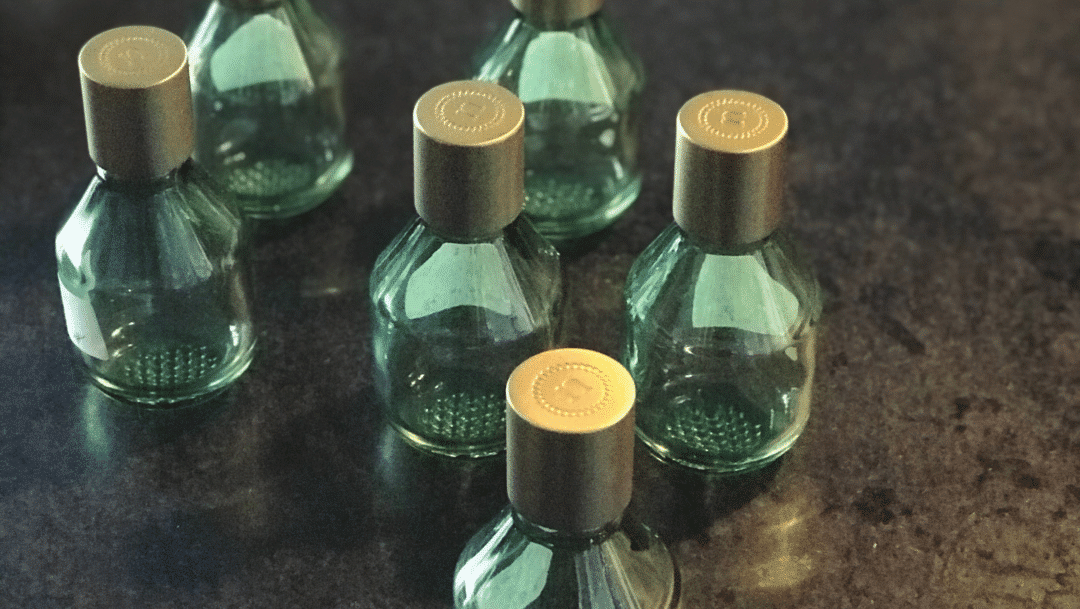 minted – No. 001
With a fragrance called minted, I naturally expect something minty. And indeed, that very kitchen herb can be found in the ingredients: bergamot, mint, lemongrass, violet, jasmine, mate, Atlas cedarwood, papyrus and sugar are the fragrance notes of the eau de parfum, whose perfumer I can unfortunately not tell you.
The art of the possible. An optimistic outlook. Freshly washed cabbage with a touch of cream. Good taste. No purchase required. Modern Eclectics' minted is the fragrant equivalent of a deep breath.
The new bottles of the recently launched fragrances of the Modern Eclectics collection are definitely eye-catching, and I like them. They remind me a bit of light bulbs, those old round ones. Is it just me? Light greenish coloured glass and a matte gold lid. The label is quite lavishly labelled, but nevertheless clearly laid out and reflects the colours of the bottle and cap.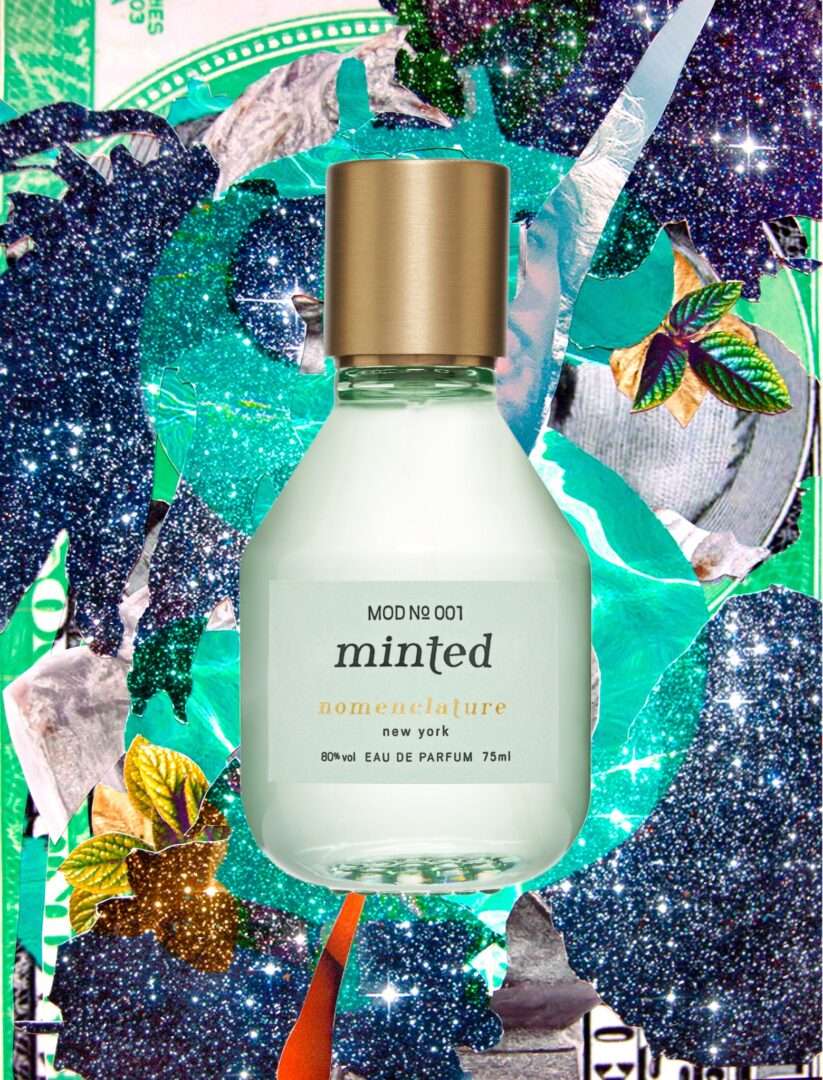 aromatic – woody
The opening is – typically synthetic, I would say – already elusive, exceedingly lucid and very ethereal. At the same time, minted also has a surprising presence. Tangy and gentle citrus notes meet minty cool green.
Powdery violet provides delicate floral notes, into which the creamy facets of jasmine slowly flow. The sweetness of the sugar, its fine crystalline accents, show up early in the fragrance.
Light woods and other green notes – I assume papyrus and mate have their fingers in the pie here – underscore the minty facets of minted and provide longevity and depth.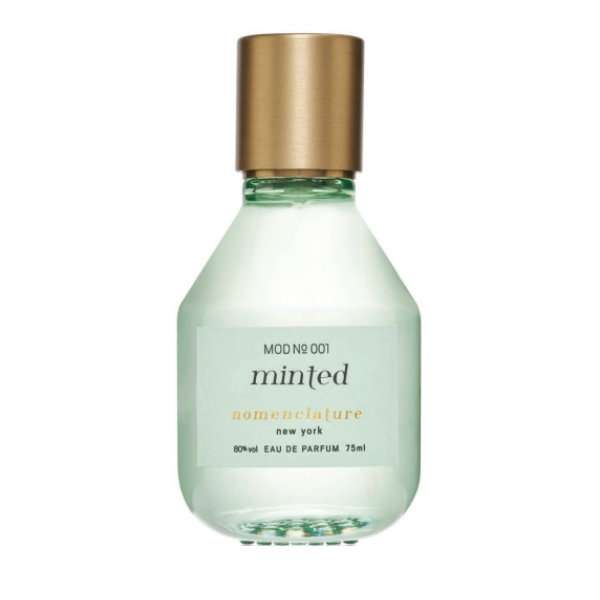 A certain affection for synthetic fragrances is certainly an advantage if you want to test Nomenclature's new Modern Eclectics Collection. But connoisseurs, of course, know about the quality and subtlety of the creations of the New York label and appreciate them. Our first test candidate minted is a green, powdery and woody fragrance, heavy tangible and present at the same time, with a very good durability despite its transparency and lightness. As far as occasions, certainly an all-rounder and uncomplicated fragrance companion, which is for me rather a perfume for the warmer season.
wood dew – No. 002
Wood Dew. The literal translation leaves me out in the cold at first, and a closer look at the press release reveals that it's not that far-fetched.
I go to the forest after the rain. The wood is wet, but the air is dry. There is hope and there is slumber, both on the horizon. There is still time to touch the earth. wood dew by Modern Eclectics captures a moment in time when the noisy flowers have long since faded. What remains is no longer as colourful, but still pulsates with life.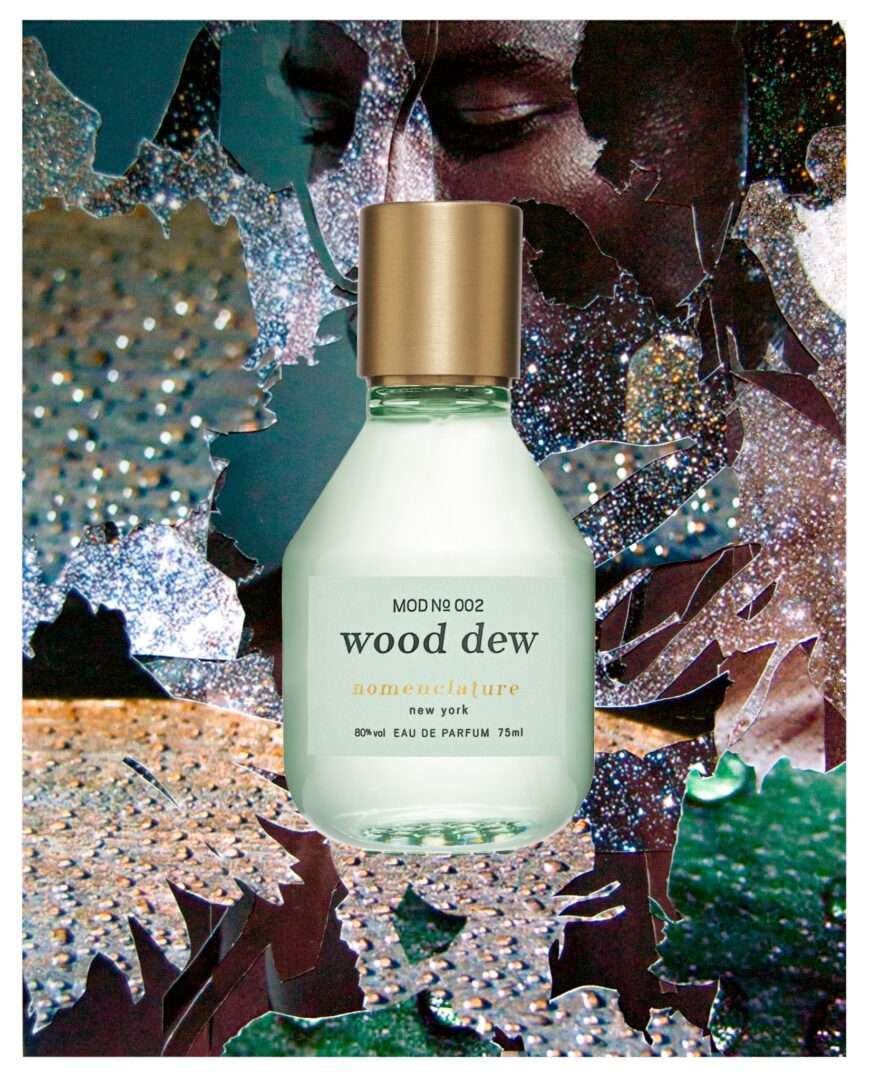 The fragrance notes of pear, peony, peach, green tea, violet, Turkish rose, sandalwood, palo santo and white musk already sound definitely tempting. I am a big pear fan and I am also not averse of green tea. I wonder if we'll have an Asian-inspired scent here? Perhaps I am still a little too much in the Himalayas after my reviews of hima jomo (read here).
woody – floral
Lush and sweet is the pear in the opening of wood dew from the house of Nomenclature, directly underpinned by the fine and delicate aquatic floral facets of peony and powdery violet. I also notice distinctly liqueur-like notes that remind me of boozy fruits.
wood dew also possesses this for me typical iridescence, which I often sniff in synthetic fragrances. Ethereal, bright, fresh and radiant as leaves covered with dew in the morning is the eau de parfum in the further course. Soft woods provide a little warmth and round off the fragrance so beautifully.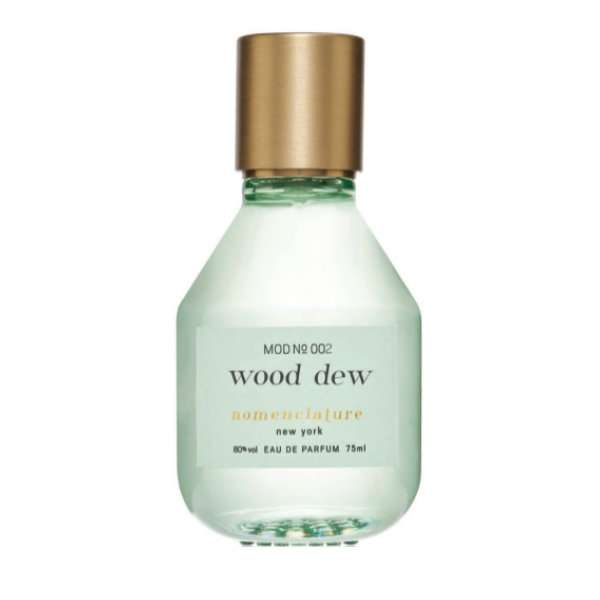 wood dew is a delicate and fruity-aquatic fragrance with juicy pear and finest peony, bedded on velvety wood nuances. A unisex creation that can be worn on any occasion and, in fact, in any season. Rather subtle and discreet, light, airy and transparent, with a good durability, is the eau de parfum of Nomenclature and thus it could be just right for friends of synthetic fragrances. 🙂