An exciting new fragrance house enriches the range of Aus Liebe zum Duft since a few weeks, namely Versatile. Founded two years ago, in October 2021, Coralie Frébourg's brand is dedicated to the will and desire to do things differently from the rest. This is already expressed in the name: The French word "versatile" means "unsteady" or "fickle" in English. Conventional compositions, inflated prices and typical marketing standards are not found in the young label.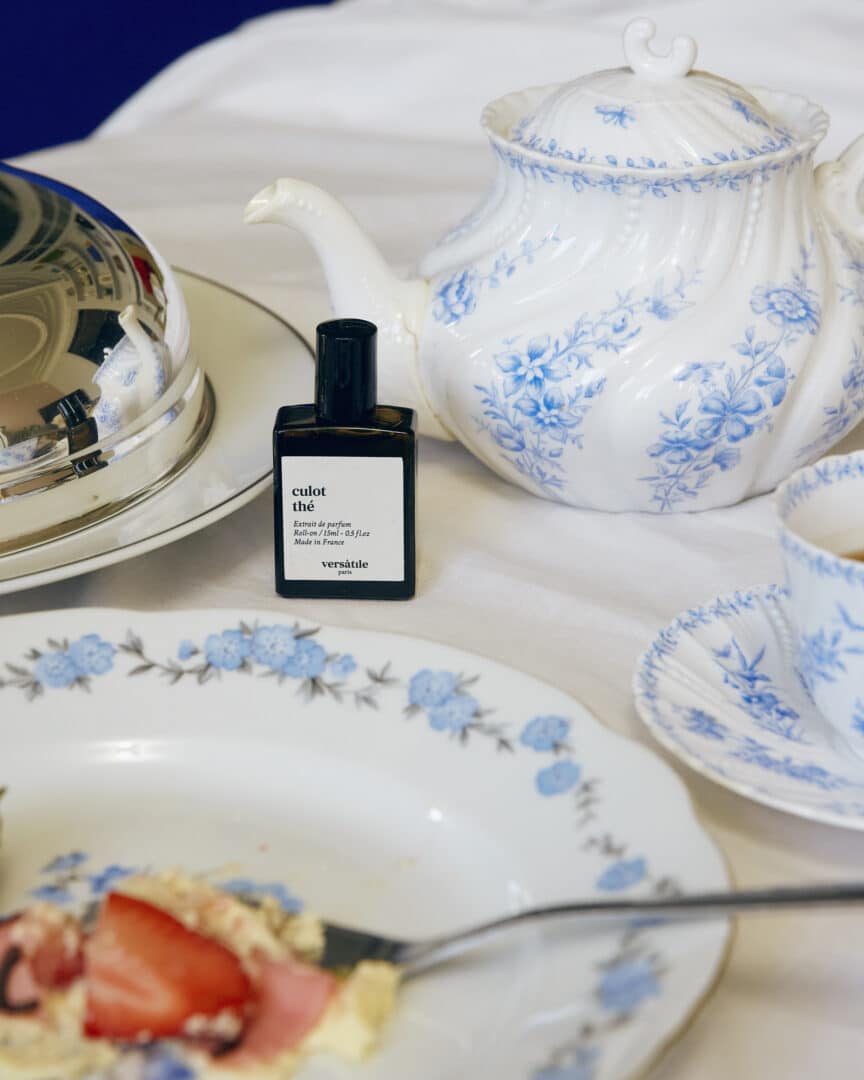 Memories and real-life circumstances are the source of inspiration for Versatile's creations. A delicious breakfast, a cup of tea in the afternoon, a visit to the cinema or the hangover after a night of partying, all this and much more gave Coralie Frébourg the idea for compositions that were all created by Flair perfumers such as Anne-Sophie Behaghel, Amélie Bourgeois, Elia Chiche or Camille Chemardin.
Short and sweet: Versatile
I have already told you about the year of foundation and the founder, in the following I would like to talk a bit more about the special features of the fragrances. The creations are offered in handy 15 ml bottles, so they can easily be stowed in any handbag or jacket pocket. Perfect for those who travel a lot, who like to refresh their fragrance anytime and anywhere.
The method of application is also different, because they are not spray bottles at all, but roll-ons. The extraits de parfum are formulated without alcohol, but have a base of almond oil and wheat oil, which does not dry the skin, but instead additionally nourishes and hydrates it. Due to the special oil-based nature, the fragrances should be applied to the skin only and not on clothing.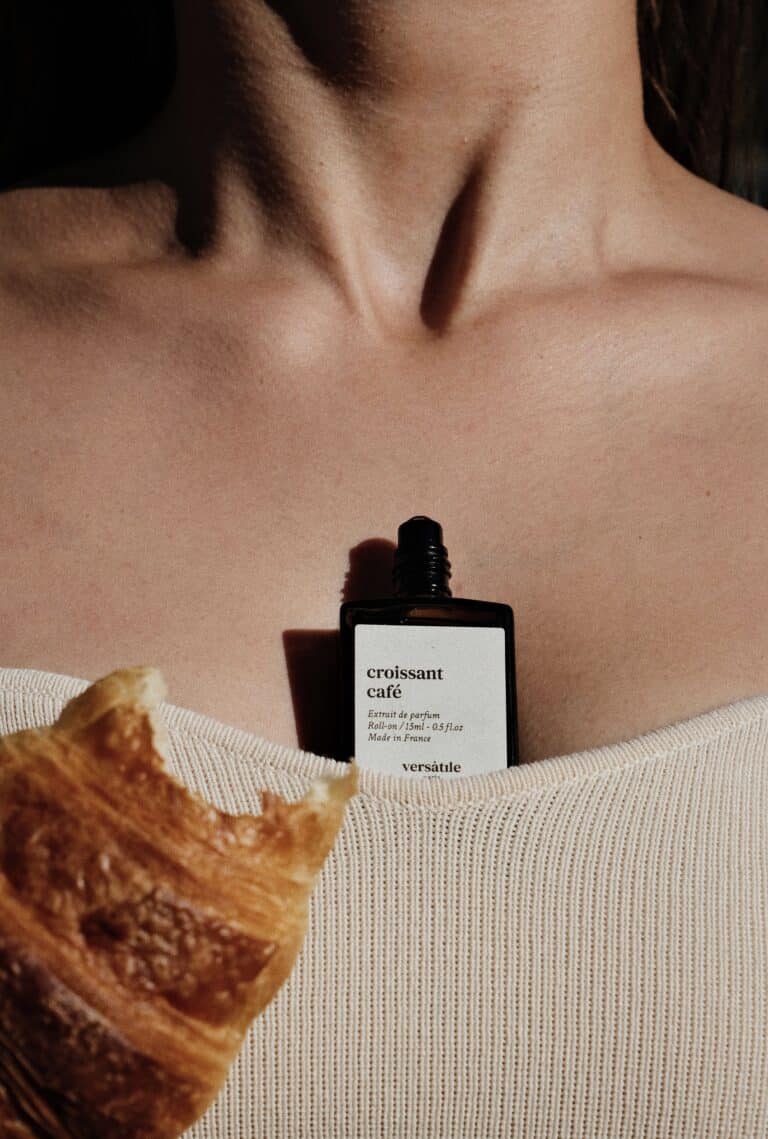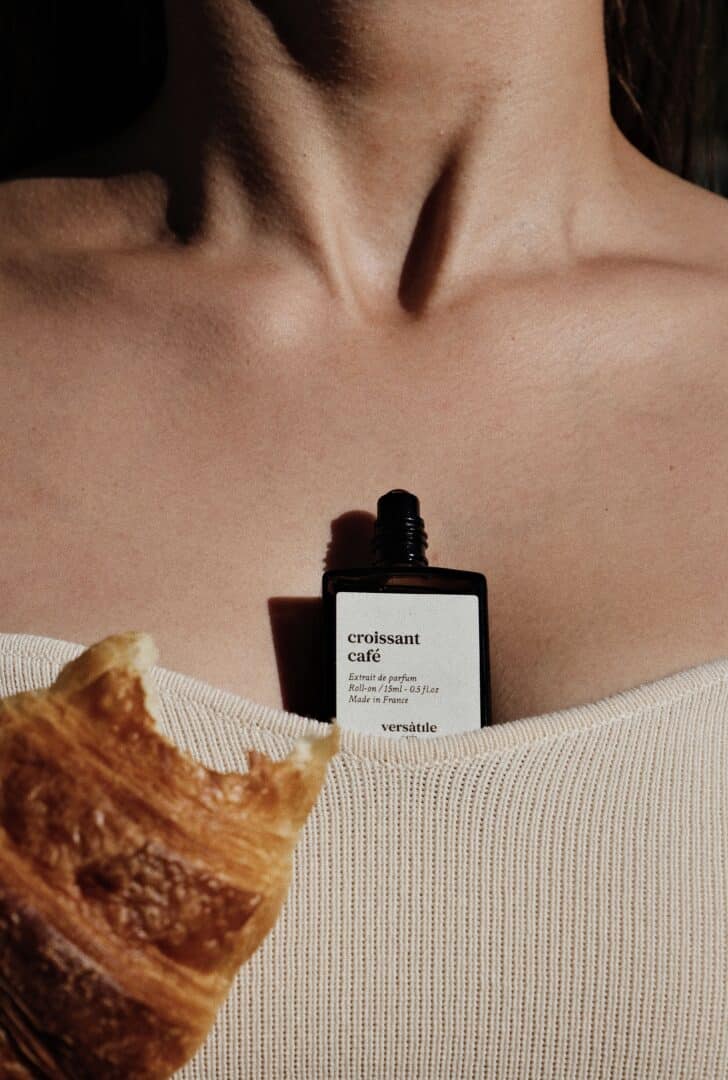 The environment is also close to the heart of the Versatile brand, so sustainable and recyclable materials are used, and the fragrances are produced exclusively in small series in Europe. The French label donates three percent of sales to the Ruban Rose Association, which is committed to breast cancer research.
Culot Thé – Tea Time
With Culot Thé, Versatile is dedicated to a delicious cup of tea that is sure to be enjoyed in the afternoon. Add a scone or two with clotted cream and jam or other treats, and I'm in. However, the name of the extrait de parfum leaves me a little perplexed.
My online dictionary of trust gives me the translation "cheekiness" for the French "culot" and there is also a "culotté" (which should be pronounced exactly the same as the fragrance name Culot Thé), which then consequently means something like "cheeky, brazen and rebellious". I wonder how this fits in with my prophesied English tea time and my sweet clotted cream bites?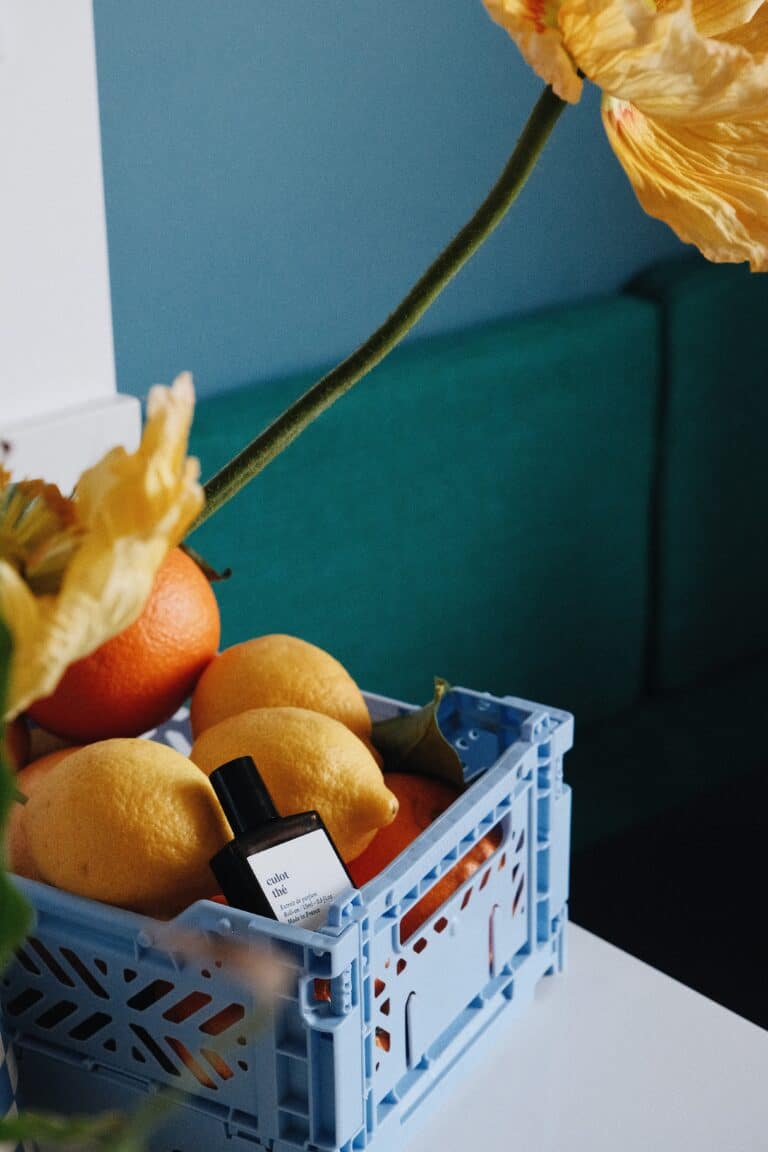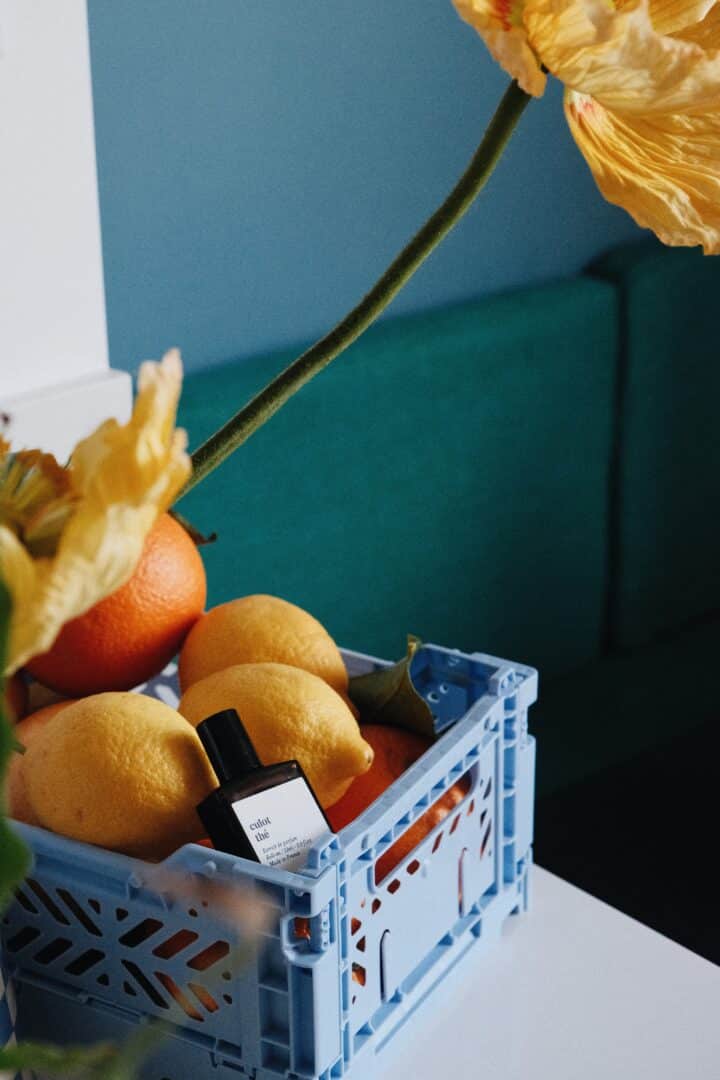 The ingredients of this composition developed by Anne-Sophie Behaghel are bergamot, mandarin, ginger, osmanthus and white tea. The press text also mentions wasabi and garlic … which would really speak to a rebellious composition that I'm not quite sure where it's headed today.
Tea Time with Versatile
The oily consistency of the extract is quite different from usual perfumes. It spreads wonderfully on the skin, but needs some time to be absorbed. This should definitely be taken into account. The fragrance seems present, natural, powerful and yet gentle. I perceive tangy, tart citrus fruits, which are combined with greenish, spicy notes – is that wasabi and garlic?
The tart and somewhat bitter nuances of green tea (white tea is nothing else, after all) are perceptible, as are creamy, delicately fruity undertones that I would spontaneously attribute to osmanthus. The composition seems to me very dense, very complex, and also has something dull. This is not meant negatively, but is probably due to the oil base of the creation and the absence of alcohol, which after all gives a fragrance a certain lightness through evaporation and spraying alone.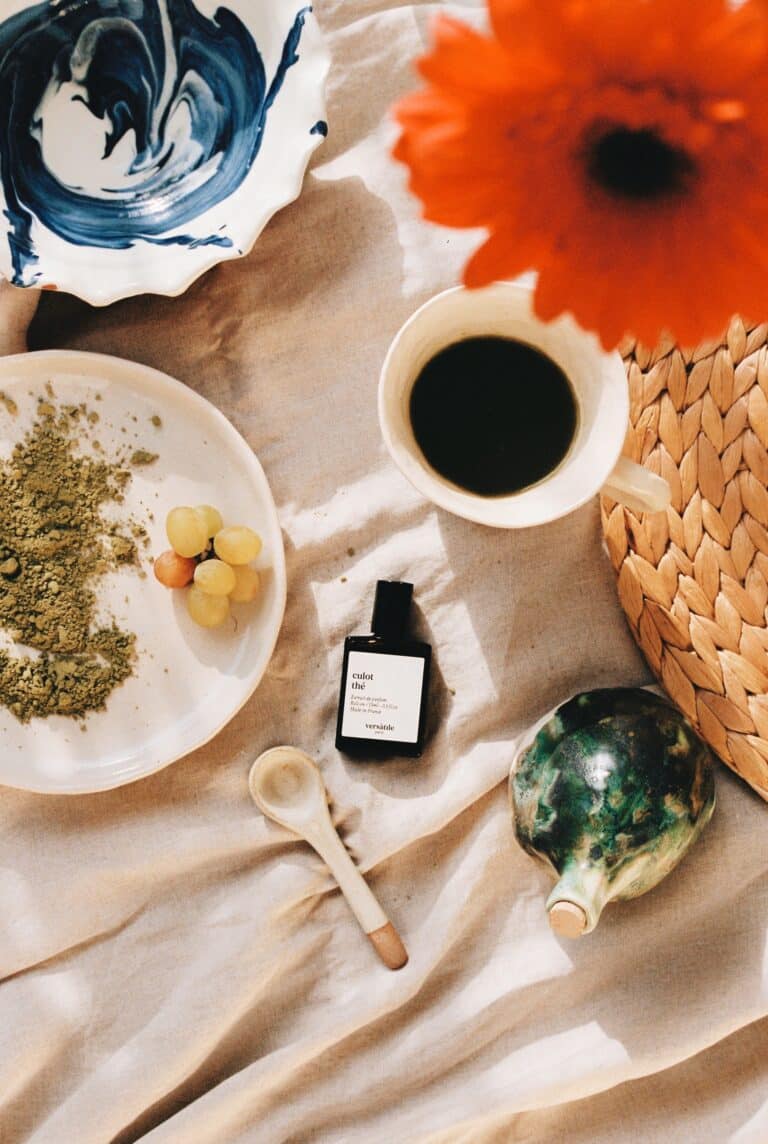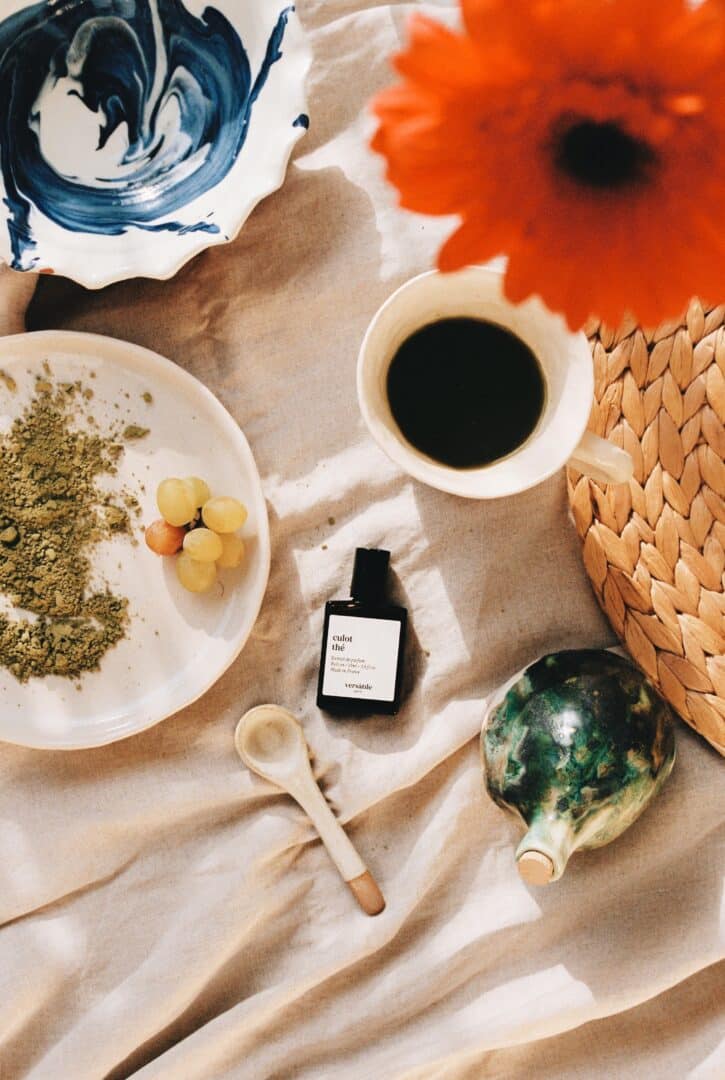 Culot Thé is for me an absolutely exciting composition with unusual notes. Herbaceous, citrusy, creamy and at the same time also tart, the extrait de parfum not only forms a successful prelude, but also makes you want more. A brand that absolutely deserves its place in the niche, that actually does something different and with Culot Thé has created a fragrance that is absolutely wearable, suitable for every day and office use, but is nevertheless unusual, idiosyncratic and distinctive. A unisex tea scent with a medium presence and excellent longevity that for me is more suited to the warmer months of the year.
Croissant Café – French fragrance breakfast
From tea we go directly to coffee. Croissant Café is dedicated to a delicious French breakfast, which, as we all know, consists of a croissant and a café au lait. Frothy, creamy milk, tart coffee, plus sweet dough nuances, buttery, yet airy. So and not differently I imagine the extrait de parfum.
Created by Elia Chiche, Croissant Café combines the ingredients of coffee, almond and gourmand notes. This is not much, but the latter, in particular, can include a variety of culinary delights at once. I'm especially looking forward to the coffee, because this ingredient is not found too often in fragrance compositions, and when it is, it's often only in an underlining function.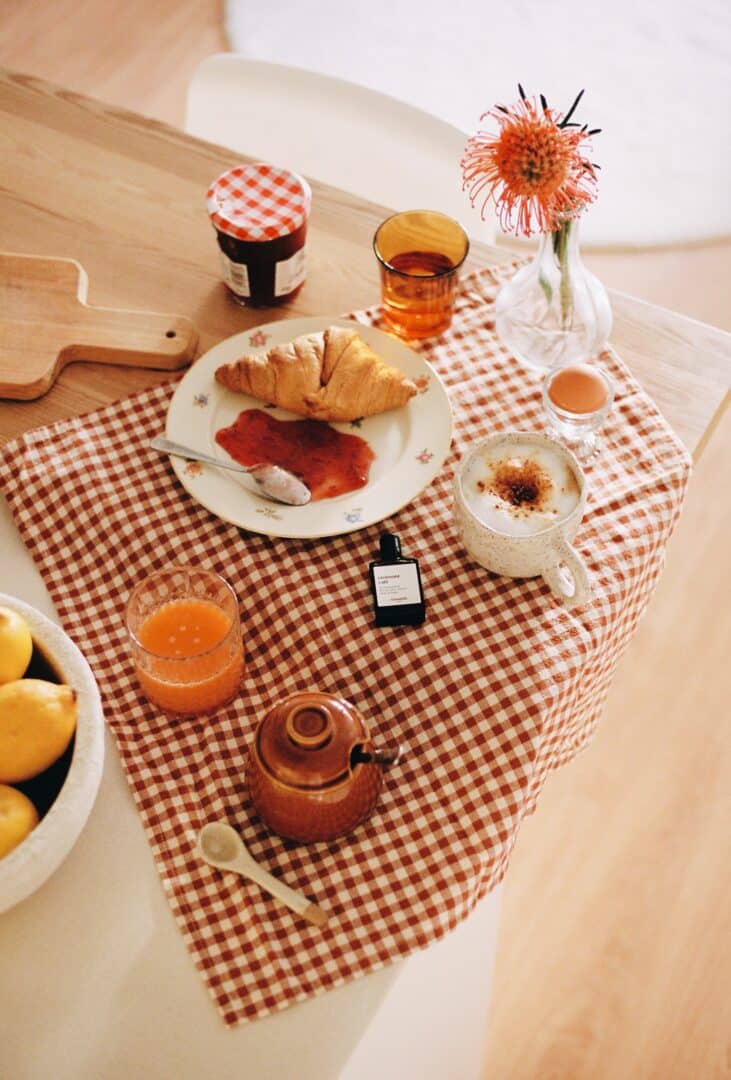 Here, however, I hope for a lush coffee note that is clearly perceptible and that – in the best case – olfactorily reflects the special facets of the black hot beverage in a beautiful way.
How to start the day
Very warm, dark and sweet, Croissant Café appears from the beginning. We take our French breakfast in a quiet corner in a café, on black coffee house furniture. The light is dimmed. The tart, delicately bitter and black nuances of roasted coffee meet lovely dough notes, sugary and also a little smoky.
Not a sticky-sweet gourmand bomb, but a well-dosed scented treat. The almond brings creamy accents, subtly reminiscent of marzipan, to the creation, which beautifully underscores the unique mood of Croissant Café. I also perceive this composition as very dense, complex and expressive at the same time.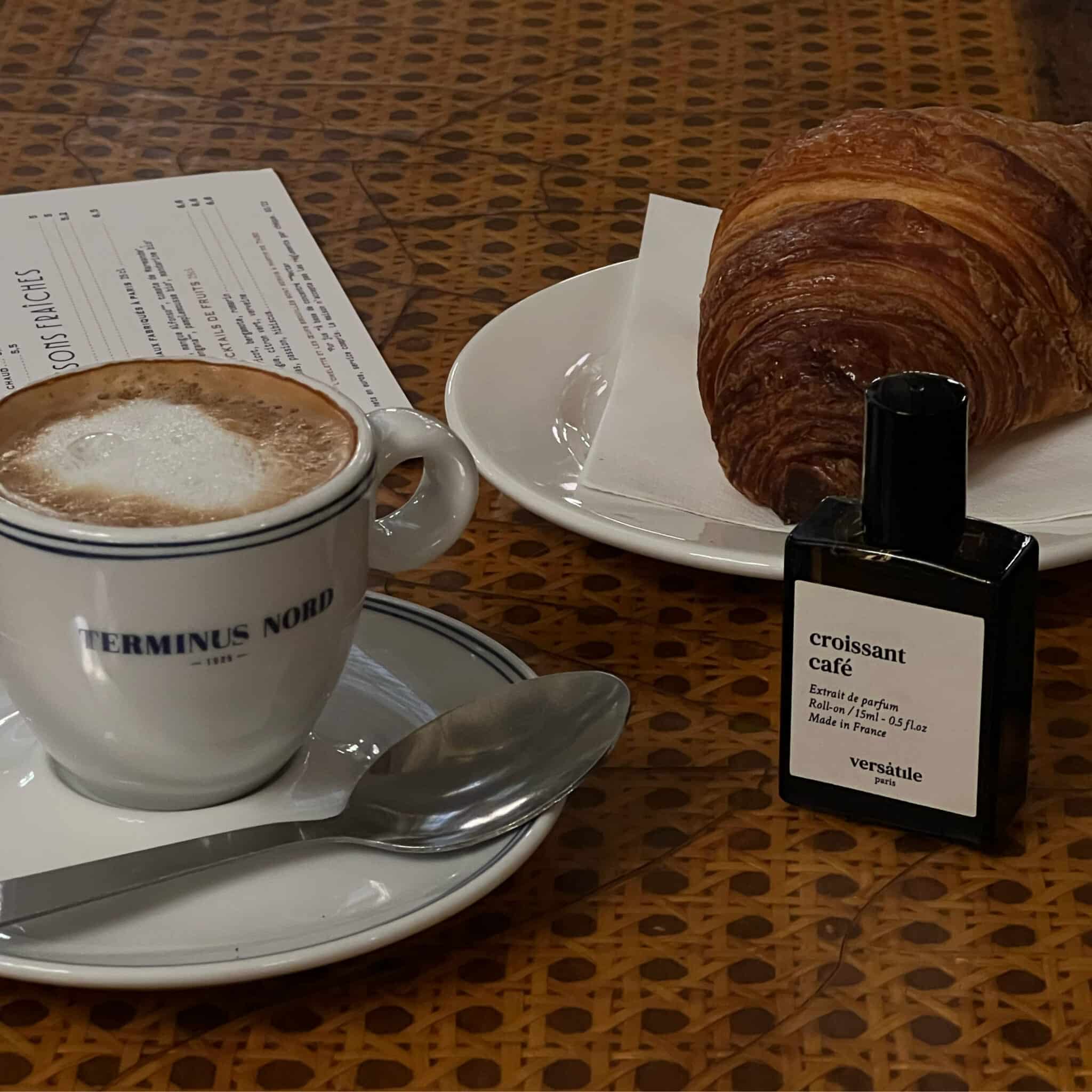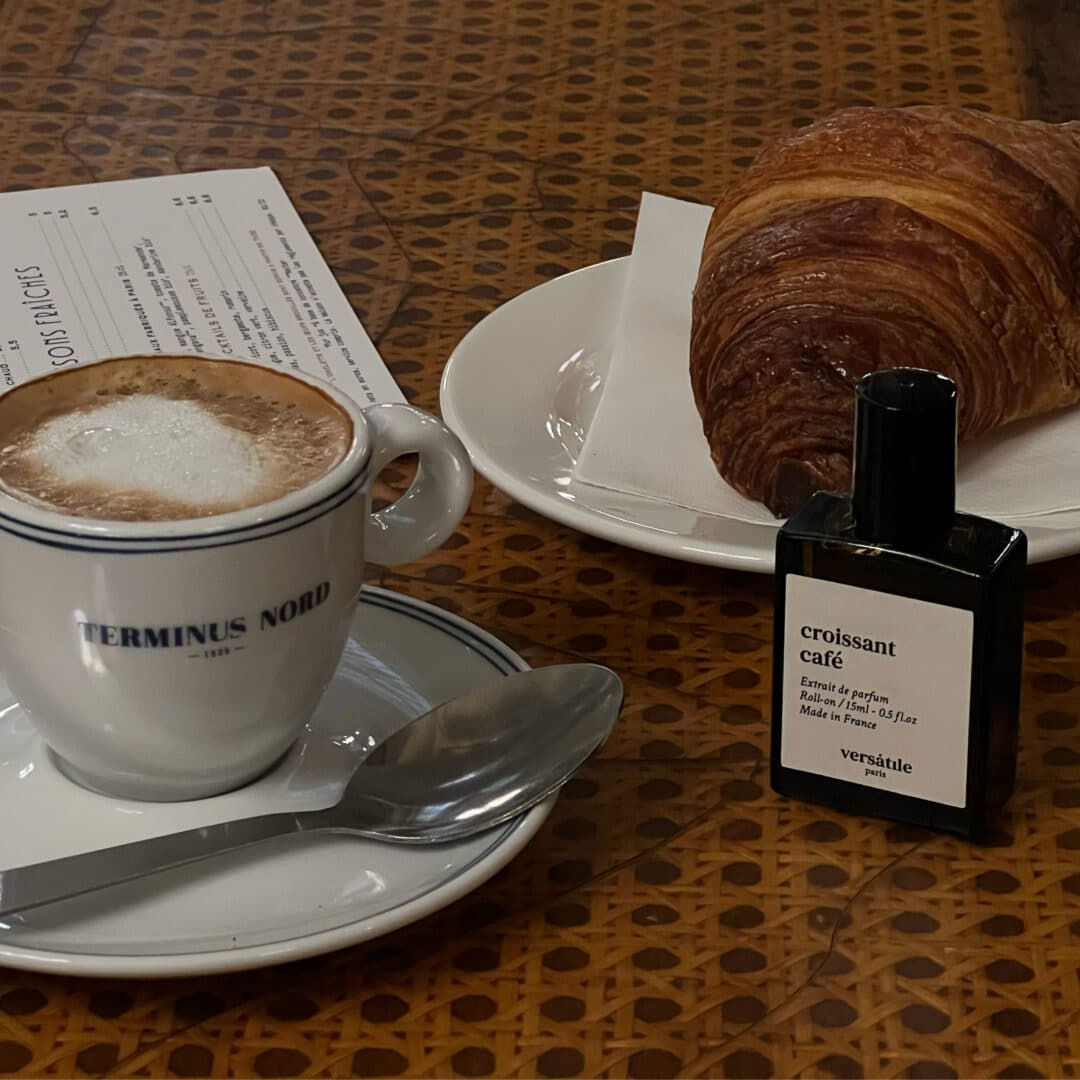 For me, Croissant Café combines the creamy, smooth nuances of a milk coffee with lovely almond pastry. Quiet, contemplative and calm is the creation, of medium presence, but still rather close to skin due to the oily consistence. On the other hand, the durability is excellent, as with Culot Thé. A beautiful gourmand fragrance that for me fits wonderfully into the cooler months of the year. Perfect for those who prefer restrained, delicately balanced and gourmand-sweet compositions that can be worn on any occasion. Really well done and absolutely delicious!