After introducing the brand and two fragrances in my article The Collection of Versatile – Completely Different the day before yesterday, today I will review the three creations Rital Date, Gueule de Bois and Accrodisiaque. Already the last presented Extraits de Parfum Culot Thé and Croissant Café have shown that the French label has a special approach to fragrance.
From the formulation, which is alcohol-free and instead based on nourishing plant oils, to the thoroughly distinctive naming, to the compositions themselves, which play with unusual ingredients, Versatile does things differently, and perhaps that's why I've found the creations I've tested so far particularly lovely. We'll see how I like today's three extraits.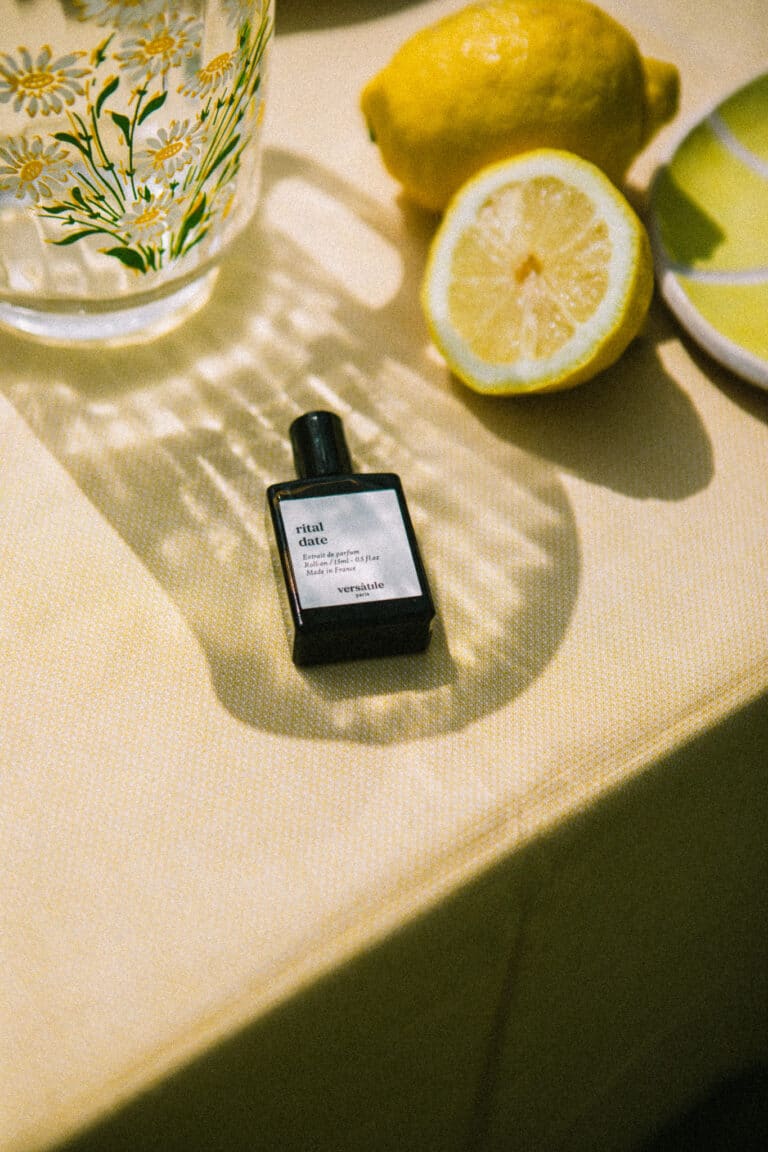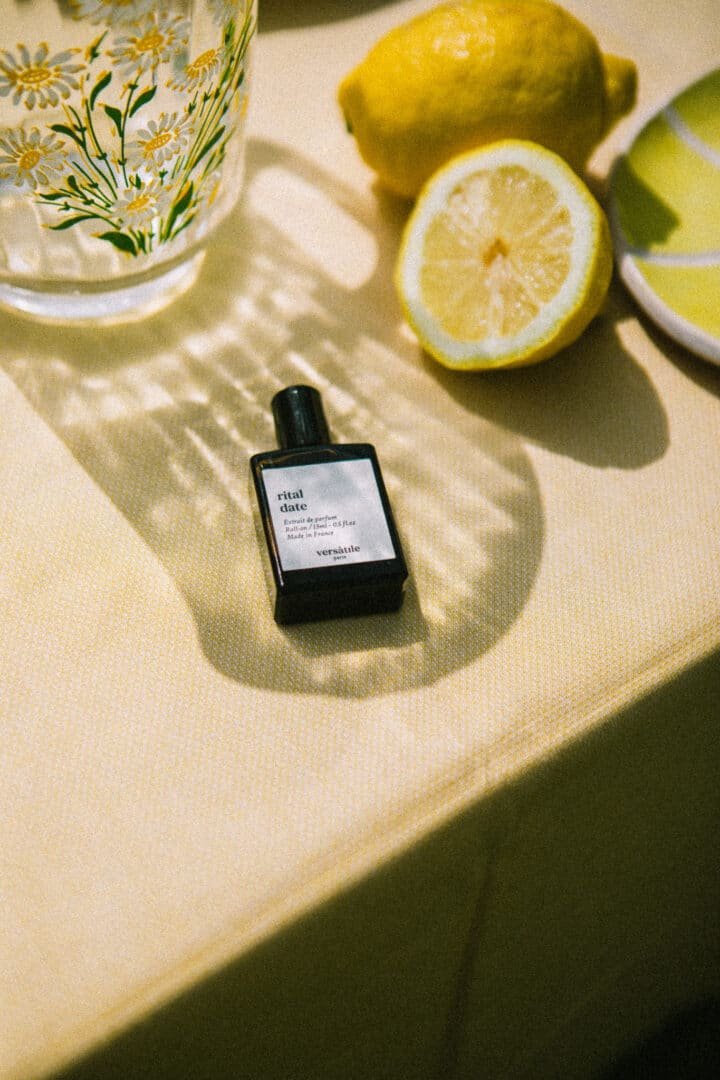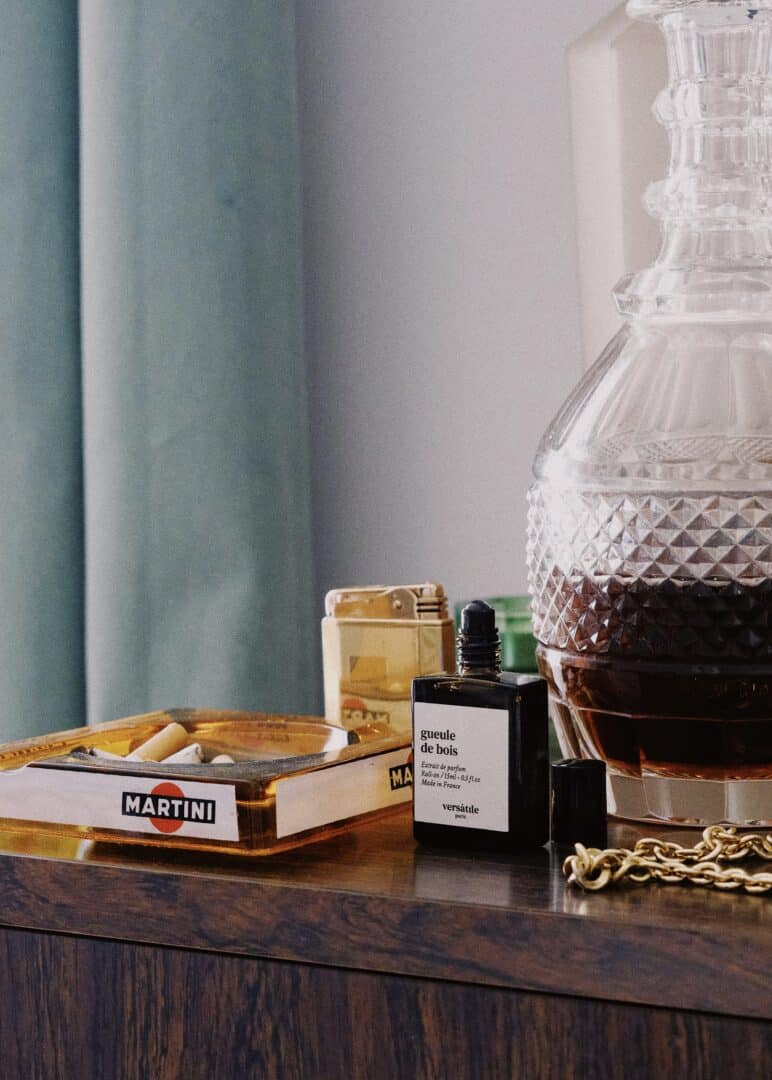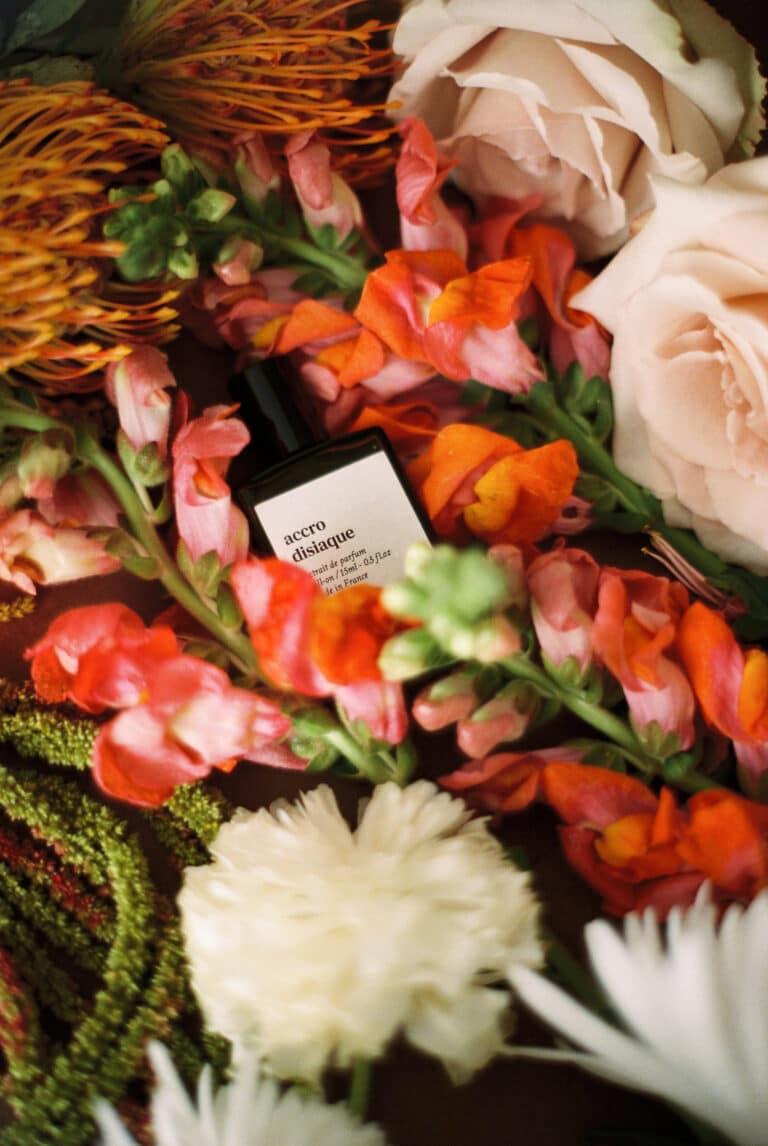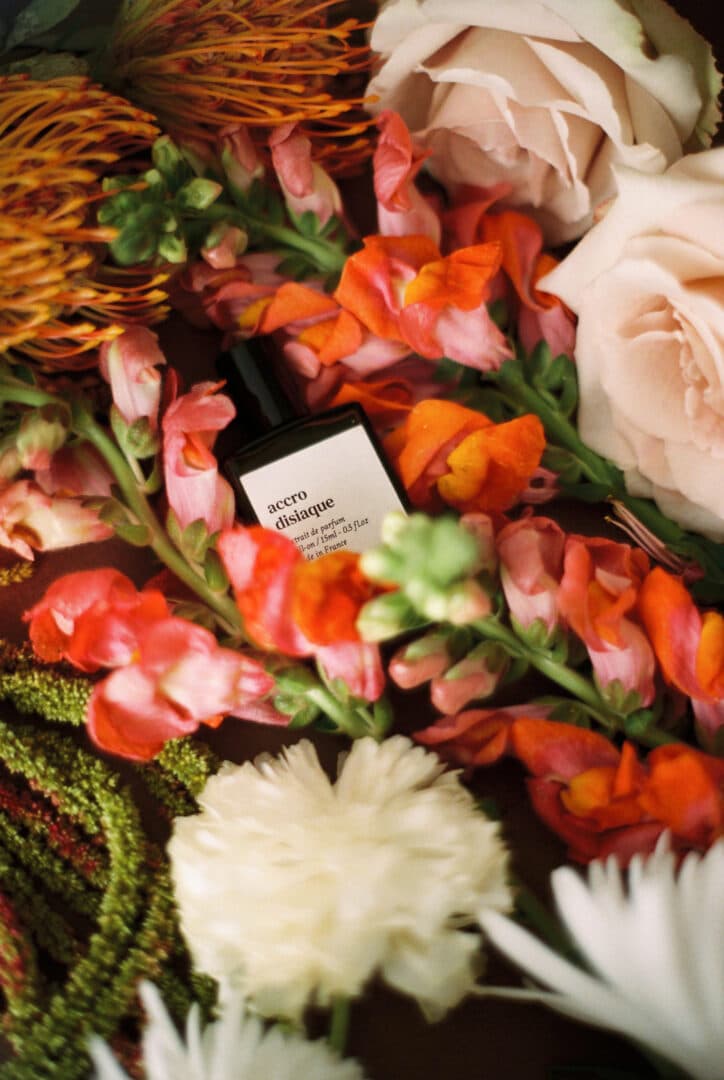 Rital Date – Versatile
The name Rital Date – my research revealed – is a bit risque. Similarly, the ingredients of this extrait de parfum, but more on that later. In fact, the French word rital would be translated as a rather derogatory term about the inhabitants of the country of Italy, which I will not go into here. This combines Versatile with the word date, a meeting or rendezvous, as should be common knowledge. The connection with Italy is also given in terms of content, because the fragrance with the ingredients basil, aromatic notes, tomato leaves, oregano, fennel, olive, pistachio, gourmand notes and limoncello is reminiscent of a Mediterranean delicacy. By the way, Rital Date was created by Amélie Bourgeois, Camille Chemardin and Elia Chiche.
Date time – a pesto accord (basil + garlic), aromatic notes, warm tomato, oregano, fennel, olive oil (real), toasted pistachio ice cream and creamy limoncello. La dolce vita in a bottle.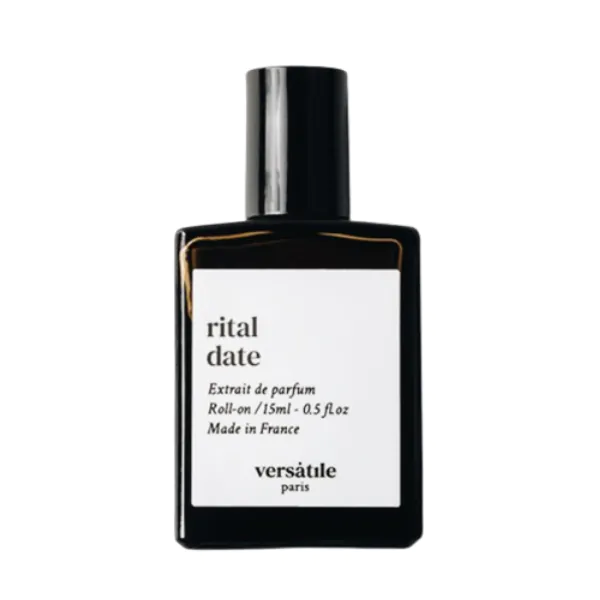 Citrus-fresh Limoncello meets a colourful blend of herbs, an aromatic-green and tangy mix, very balanced and harmoniously composed. Fennel brings a sweet coolness to the creation, underpinned by a delicate tartness familiar from olive oil. The oily facets are certainly underlined by the equally alcohol-free formula, give the fragrance creamy and soft notes. Gradually, the strong aromatic herbal green calms down and Rital Date fades out very slowly. Wonderfully relaxed, Mediterranean, modern, transparent and quiet. Office and everyday wear, more for spring/summer.
Gueule de Bois – Hangover mood
Gueule de Bois also deals with an unusual subject. From the Italian date with pesto we come to the hangover. Not the cuddly cat is meant here, but the feeling of discomfort after too much alcohol. Amélie Bourgeois took on this extraordinary theme and gave it an olfactory interpretation with the ingredients nutmeg, cinnamon, pepper, pink pepper, rum, incense, tobacco and woods. I suspect that we are less concerned with the hangover itself than with its originators in this creation. In any case, I am already very excited.
Hangover – spices (nutmeg, cinnamon, pepper, pink pepper), amber rum, smoky notes (incense and tobacco) reminiscent of the smell of a cold cigarette and lots of wood.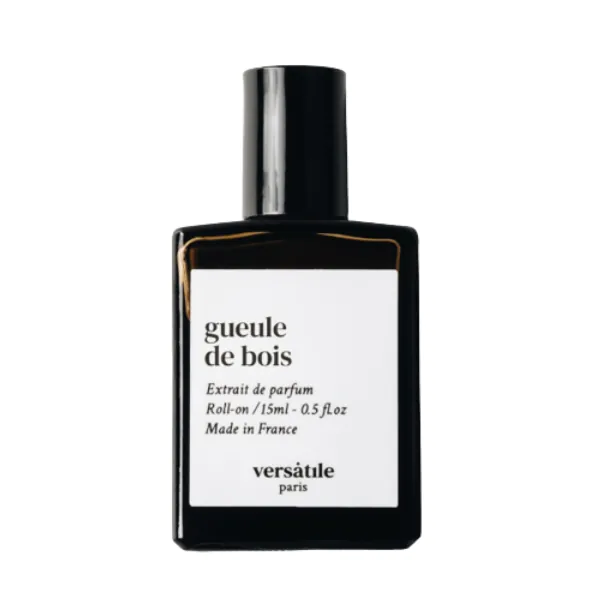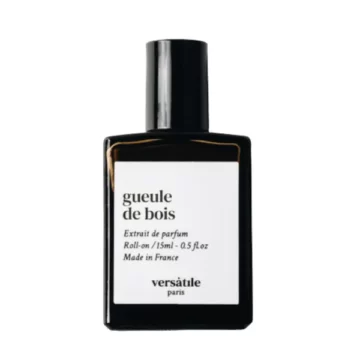 So, when a hangover smells like this, I would like to have more! A contemplative blend of spices, delicately peppery and cinnamon-fresh, combines with the smoothest dark rum, underpinned by honeyed golden tobacco and velvety woods. A hint of suede glides gently and cotton-softly through the composition, underlining the cosy feel-good nuances with a boozy touch. The incense also finally appears. Its usual cool smoke clouds surround the rum in delicate curls, giving the creation airiness and exciting facets. Lovely, woody, spicy, liqueur, great! Perfect for fall/winter and wearable everywhere.
Accrodisiaque – Addictive scent
Accrodisiaque once again featured the trio of Amélie Bourgeois, Camille Chemardin and Elia Chiche. The name component "accro" means something like "addicted" in English. This feature is also mentioned in the press text. I wouldn't ascribe the attribute addictive to a composition of fennel, dill, blueberry, green tea, suede, smoky notes and animalic notes per se, but I'll let myself be surprised by what the three ladies have conjured up here.
Addictive night – herbal notes of fennel and dill, a fruity tea accord (blueberry and matcha) and a very suede-like, smoky, animalic base. Very powerful, sensual, animal, lustful.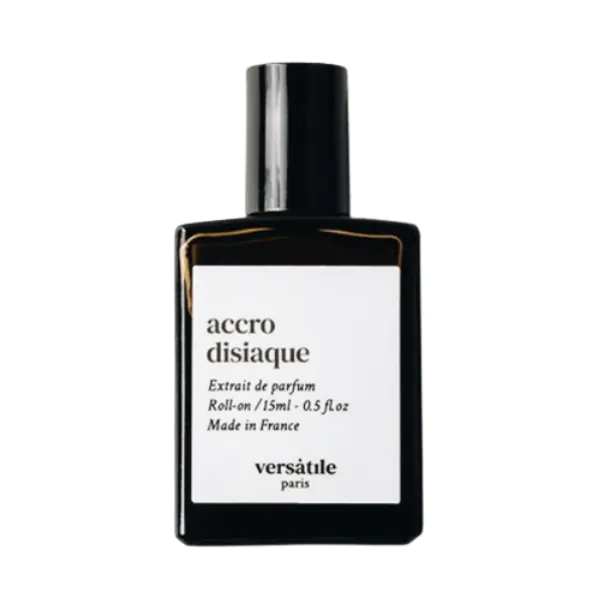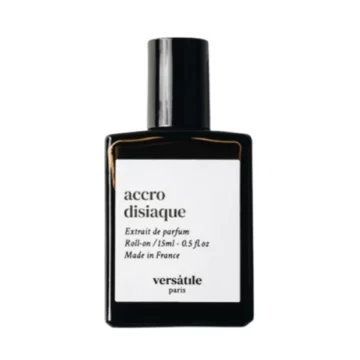 Oh, I guess one fragrance note didn't make it into the official list. I smell a beautifully lucid rose from the start, youthful, greenish-fresh, delicately soapy, as if wetted with dew and held in subtle pink. Absolutely adorable! Gradually, soft leather and subtle smoky facets push their way into the composition, making the rose seem a bit darker, more profound and also a bit mysterious. Greenish herbal accents shimmer in the background, adding excitement to this extrait de parfum from Versatile. Perfect for rose fans looking for a calm and understated fragrance for any occasion.