Some of you may have already seen it in the story on our Instagram channel: I was once again on tour for the Duft-Tagebuch and enjoyed Hamburg. My way led directly to the city centre and here to the boutique of Paul Smith, where I was warmly welcomed.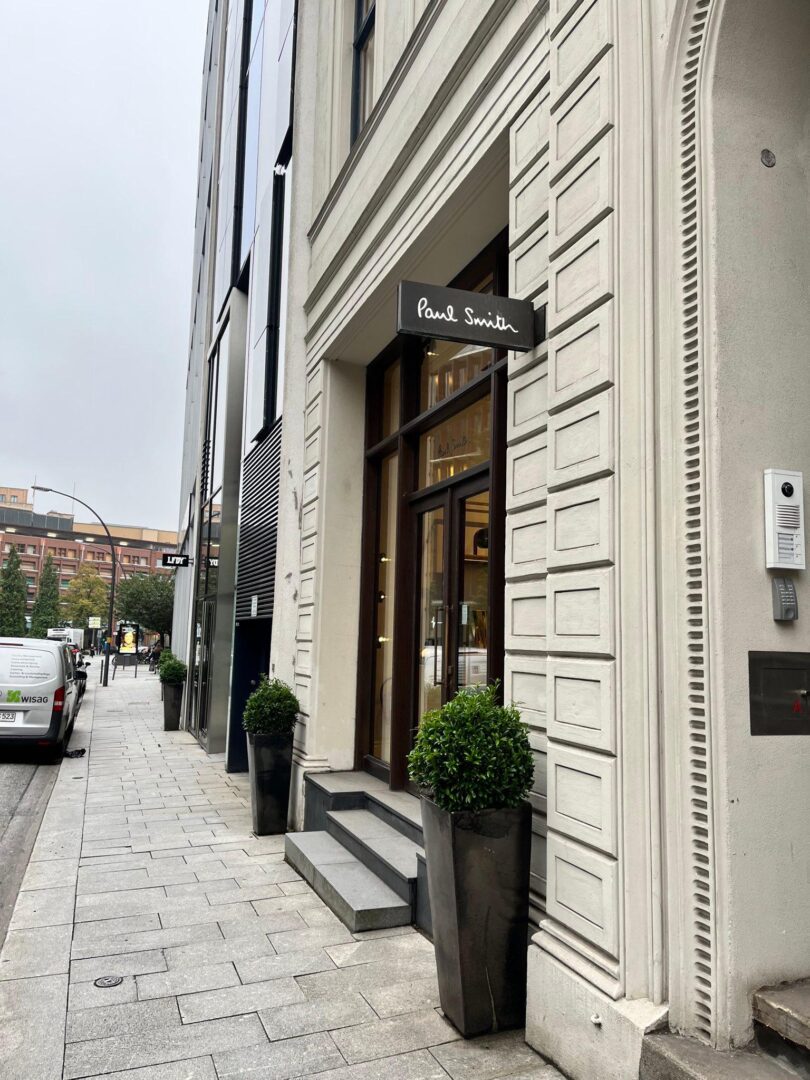 A lovely man who introduced himself as Laurent Delafon immediately took me under his wing – as I later found out, he is the CEO of London-based United Perfumes, a fixture in the luxury room fragrance business. I had hit the jackpot and was the first guest to attend the launch, so I had the pleasure of Laurent dedicating a lot of exclusive time to me. He showed me the individual room scents, presented each one individually and also went into detail about the design. It was super informative, entertaining and fun. Laurent was a perfect representative for the Paul Smith brand.
Short and sweet: Paul Smith
Now Paul Smith may not be a household name to all of you, so I at least had to google first. In the mid-1940s, Paul was born into a family of tailors. Nottingham is his hometown, located in the East Midlands. This is where we visited in an imaginary way just recently, in my post on Inverness and Sherwood by Memo. He has been a fashion designer since the mid-1970s, primarily designing menswear that he described as "classic with a twist." Over the years, women's and children's collections and home textiles were added. Paul Smith's trademark is a colorful-striped pattern that is sometimes obvious, sometimes more hidden in his creations.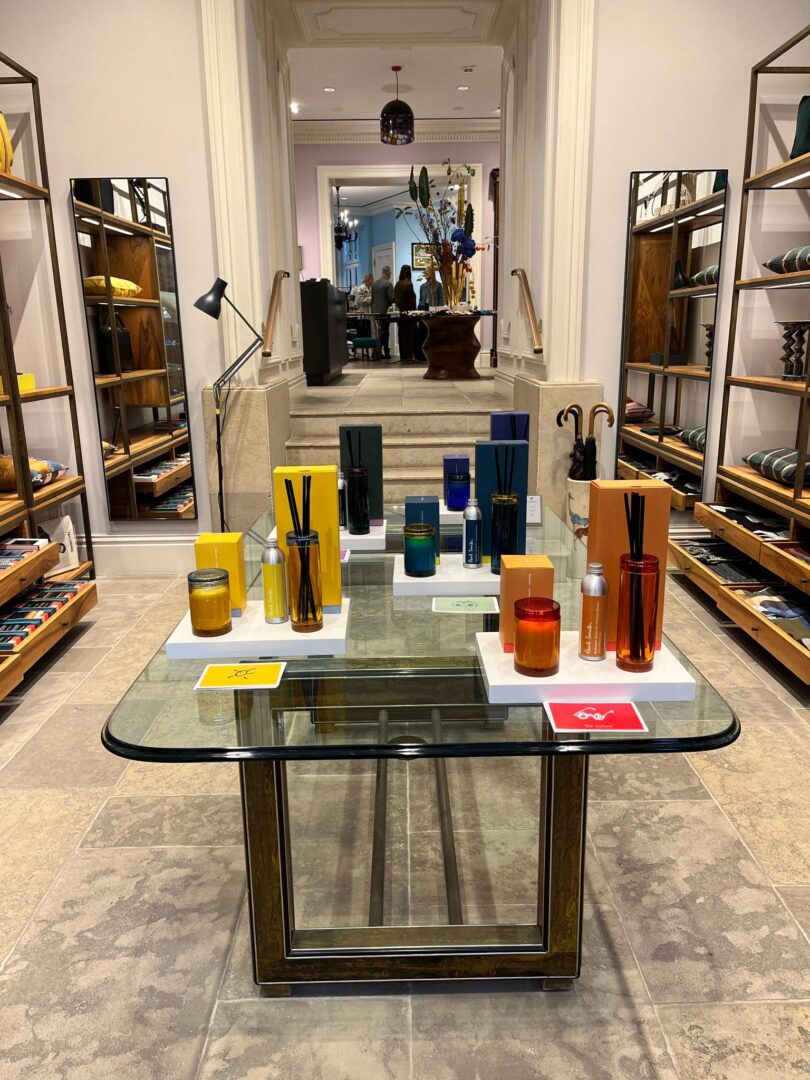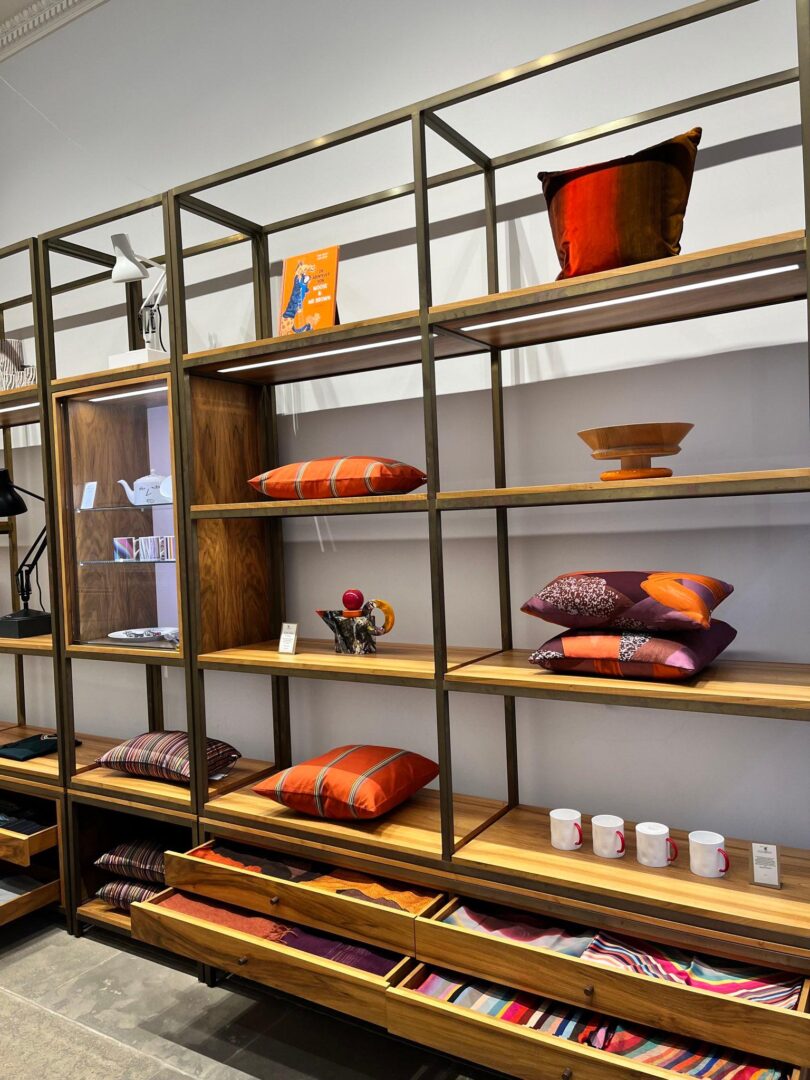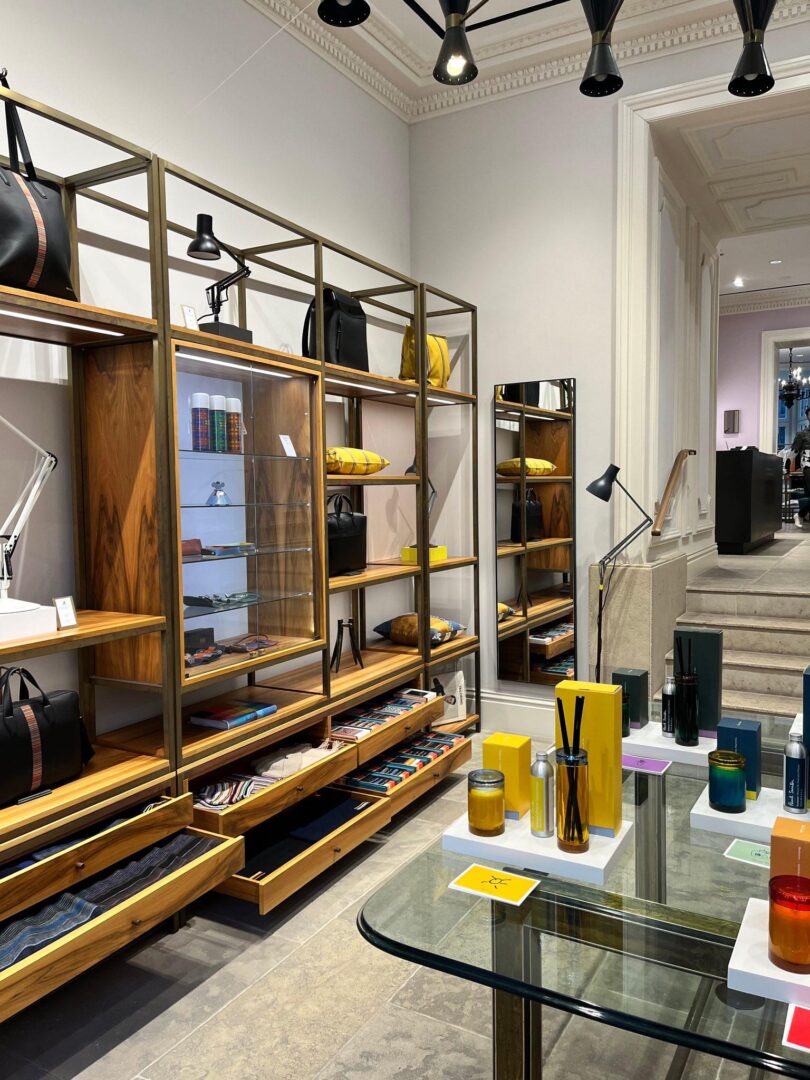 Paul Smith seems to be a very pleasant contemporary. His humour, his wit and his perpetual optimism, which is also reflected in his colourful creations, are highlighted. And so his room scents are also absolute eye-catchers that stand out from the mass of scented candles and diffusers that are otherwise often white or black.
Paul Smith is a leading independent design company from the UK. Paul Smith champions optimism, curiosity and creativity. These qualities underlie every Paul Smith design, whether it's a shirt, a store or a special collaboration. Paul Smith is a global company. What began in 1970 in a small, three-by-three store in Nottingham has grown to 130 stores in over 60 countries.
Room fragrances from Paul Smith
Thus, the glass flacons are kept in rich colours – yellow, orange, green, petrol and blue, often accented by a different coloured glass lid, which can also be used as a coaster, should you want to put the scented candle on a delicate surface that does not tolerate heat. Laurent also told me that the divergent colours of the lid and bottle pick up on Paul Smith's signature stripe pattern, a play of colour that is meant to be intensified when the candle is lit.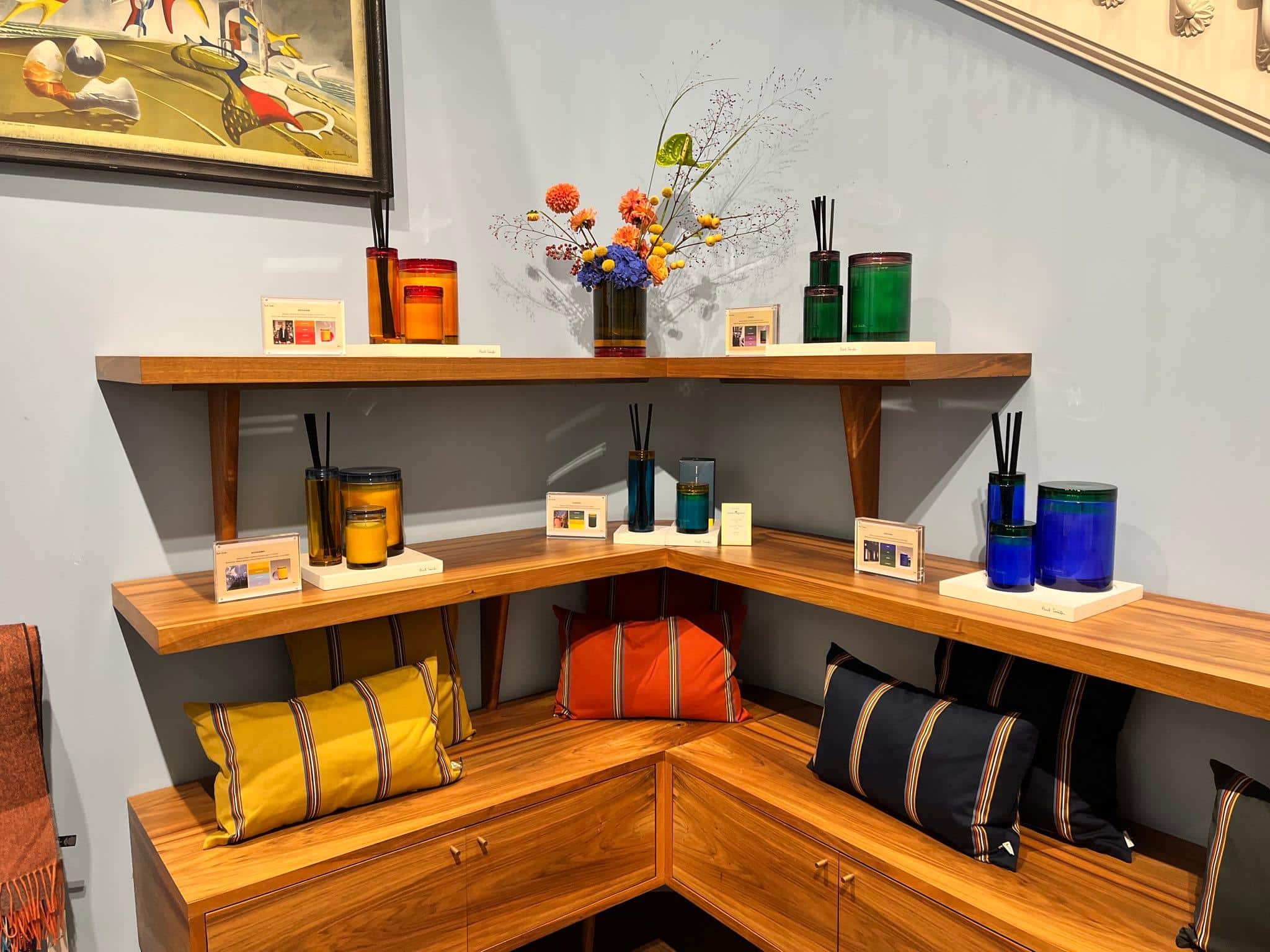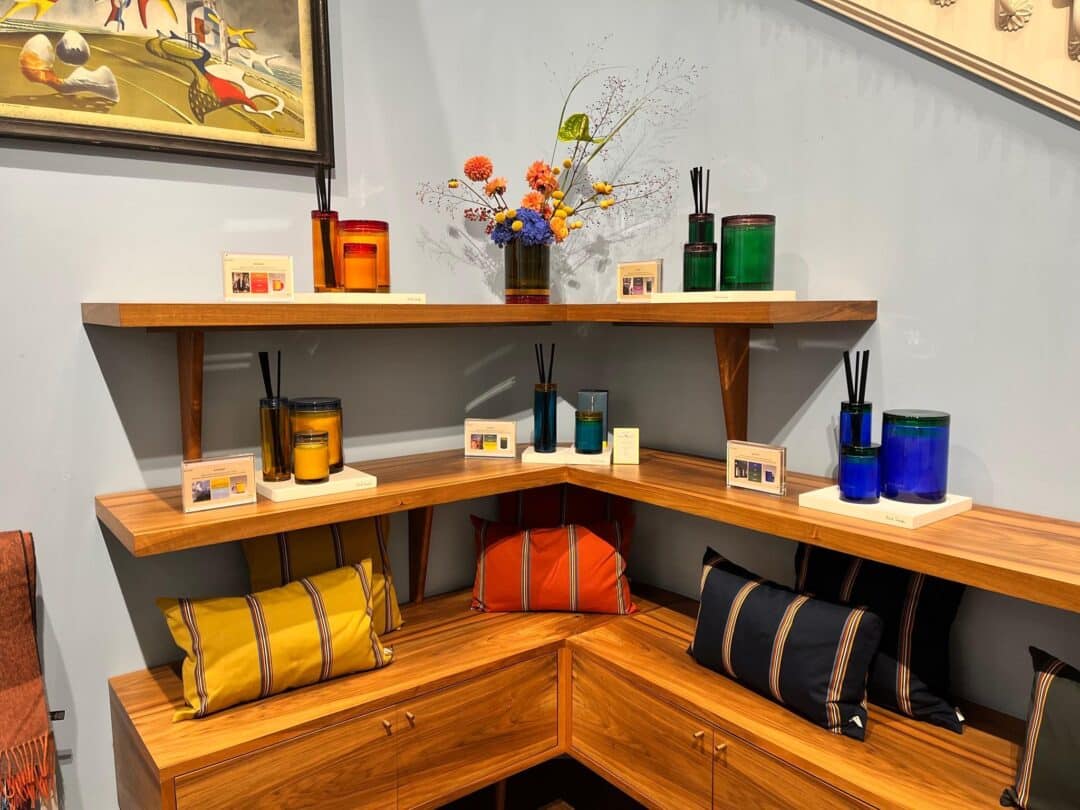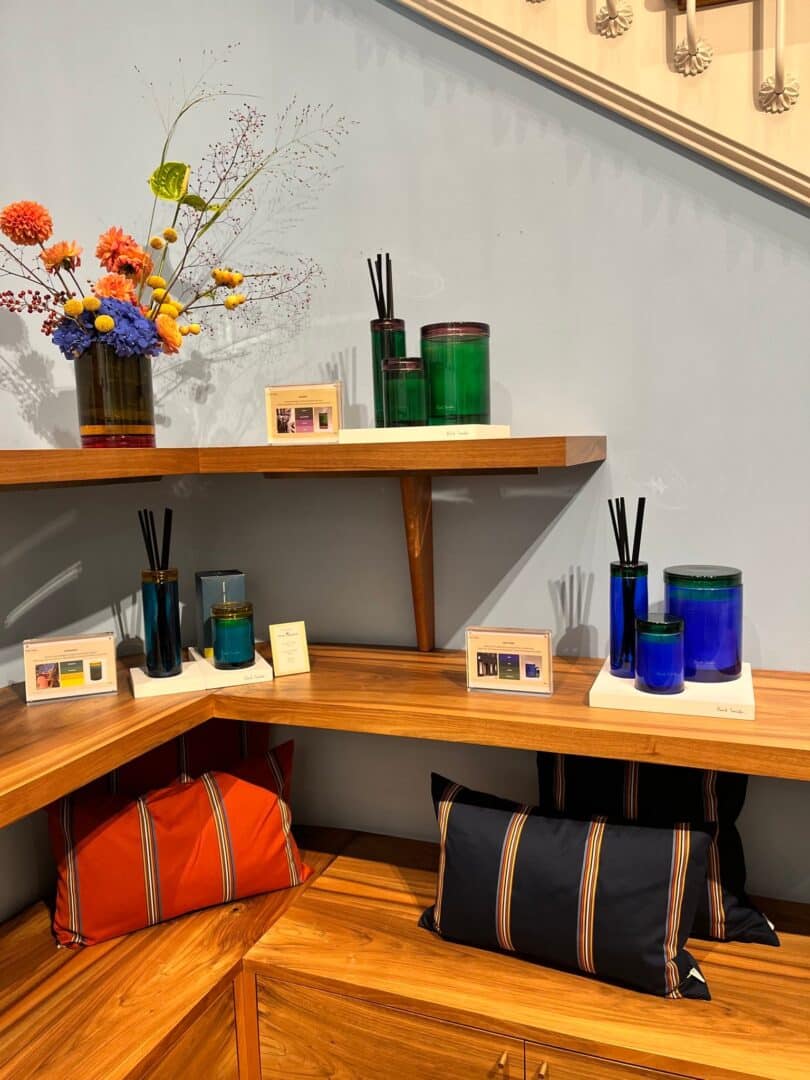 The room fragrances are rounded off by a – in my opinion – extremely sympathetic naming, which comes from Paul Smith himself. All the fragrances are inspired by memories and circumstances from Smith's life, evoking an image that absolutely fits the characteristics of "humorous, optimistic and full of wit" in my eyes.
The sophisticated and high-quality packaging with a closure reminiscent of a zipper was designed entirely without cellophane at the request of Paul Smith and is also a reminiscence of the tailor's craft.
Five different fragrances
The room fragrances are not dedicated to a specific scent, but to a theme, a memory of Paul Smith or something the British designer loves, that belongs to his life and tells a story for him. The story behind the room fragrances is as complex as the fragrances themselves, which is why IFF perfumers Céline Bartel, Meabh McCurtin and Stephanie Anderson (only Sunseeker) were entrusted with the development and olfactory implementation. I have three of the room fragrances here with me. I would like to tell you my impressions of these in a separate post, which is why I will only give a general overview of the five different variants below: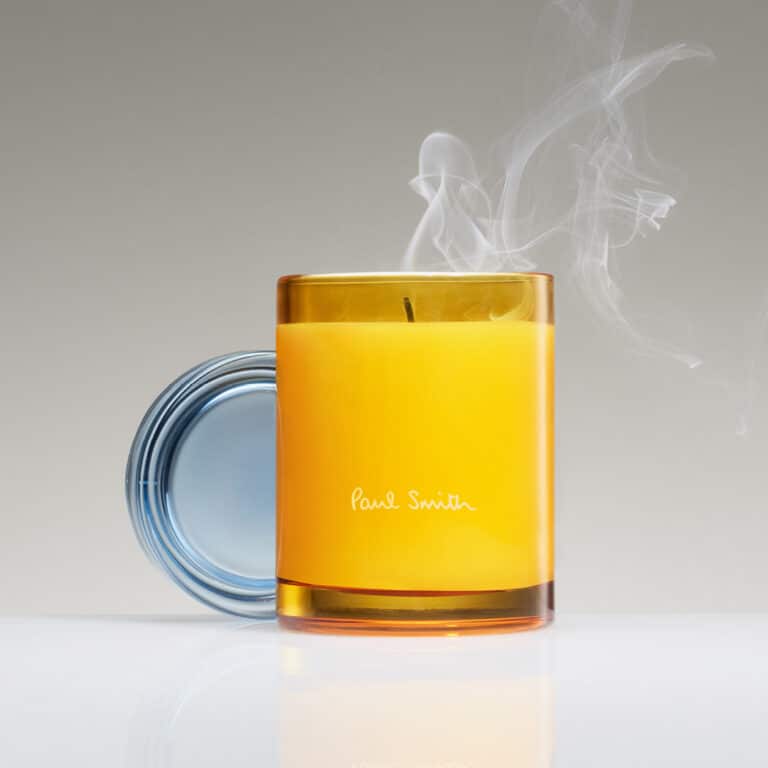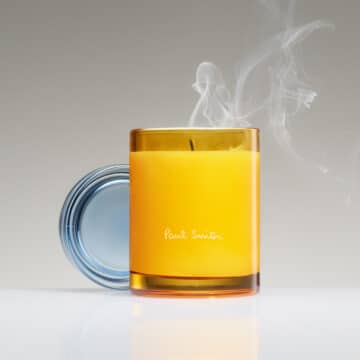 Day Dreamer
Summer vacations in Provence, the special light, the scent of this southern French region were the source of inspiration for the room fragrance Day Dreamer.
The yellow of the bottle is inspired by the light of the golden hour, the blue lid is a tribute to the sky.
Fragrance notes:
Verbena, clary sage, lavender, hay.
Colour scheme: yellow and blue.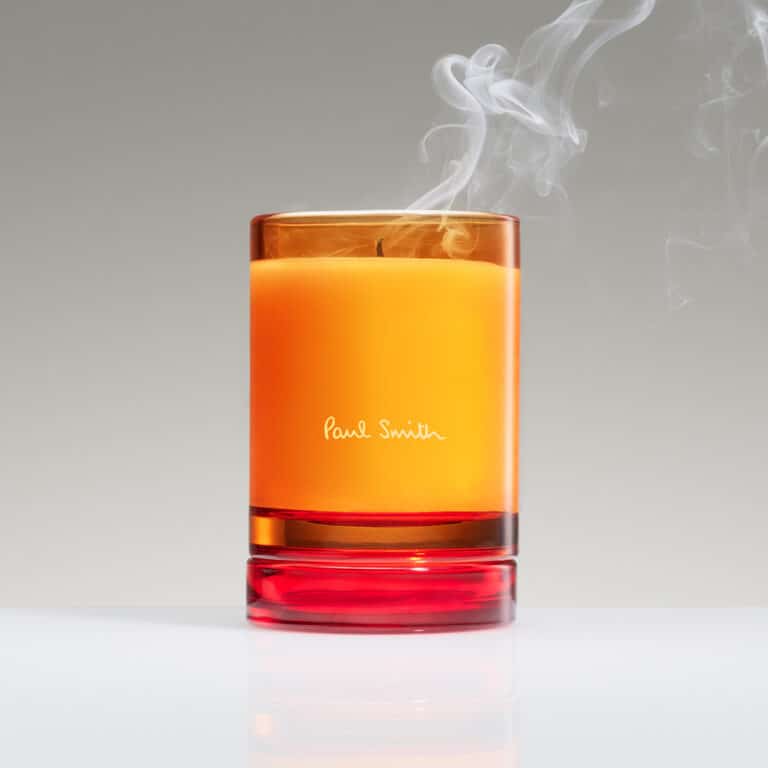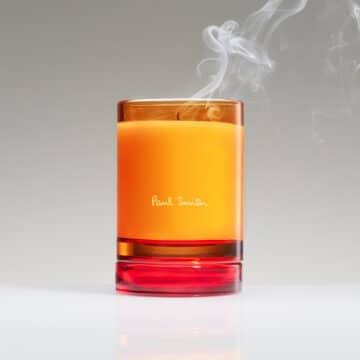 Bookworm
Inspired by the never-ending piles of books and numerous papers in Paul Smith's office, by the smell in libraries where books fill the shelves packed tightly together.
The orange-red color scheme reflects comfort and well-being.
Fragrance notes:
Grapefruit, amber, allspice, cedar.
Color scheme: orange and red.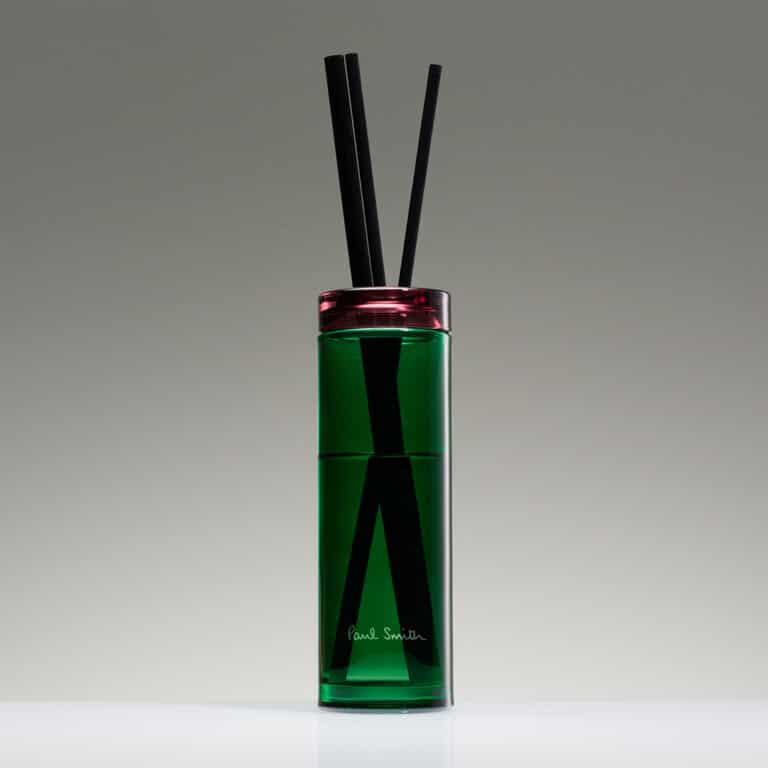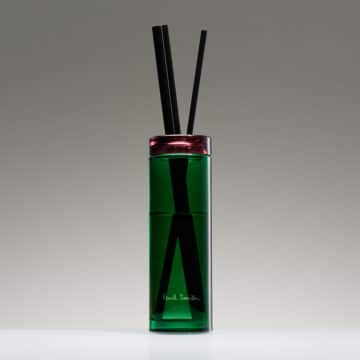 Botanist
Vetiver is at the heart of this room fragrance, the scent of Paul Smith's first store in Nottingham, the smell in a tailor's store.
The rich colour scheme reflects the greenish nuances of the room fragrance, combined with purple. A reminiscence of Paul Smith's signature stripes.
Fragrance notes:
Lemon, black pepper, vetiver, moss.
Colour scheme: green and purple.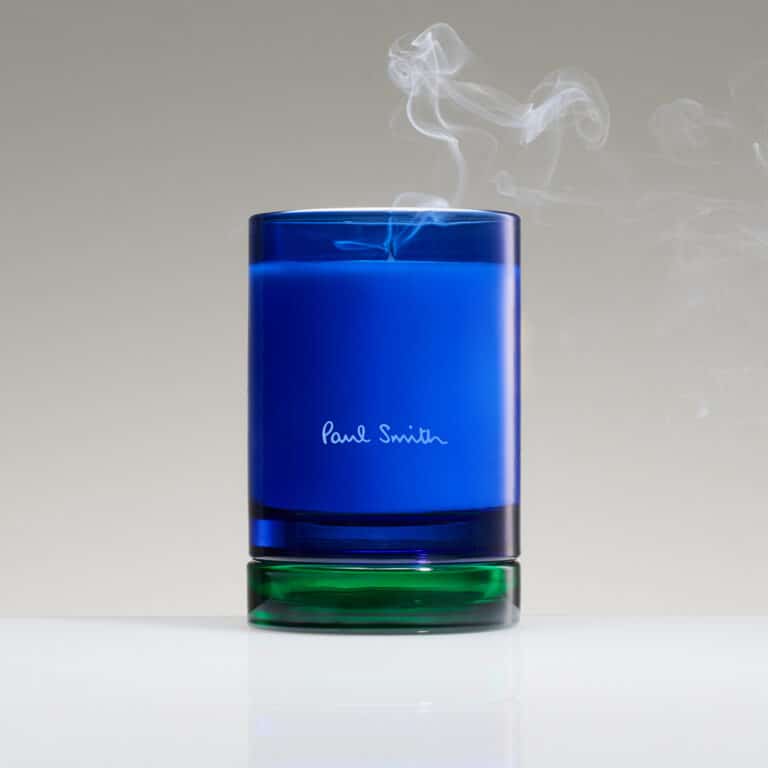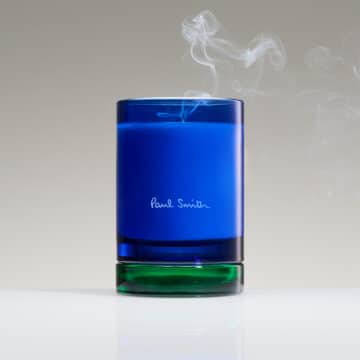 Early Bird
Source of inspiration: early walk on a cloudy morning, rain hitting asphalt, the old iron railing in the Paul Smith boutique in London, fine suede shoes.
The intense blue in combination with dark green is reminiscent of the colour of water and plants.
Fragrance notes:
Rain accord, iris, suede, patchouli.
Colour scheme: blue and green.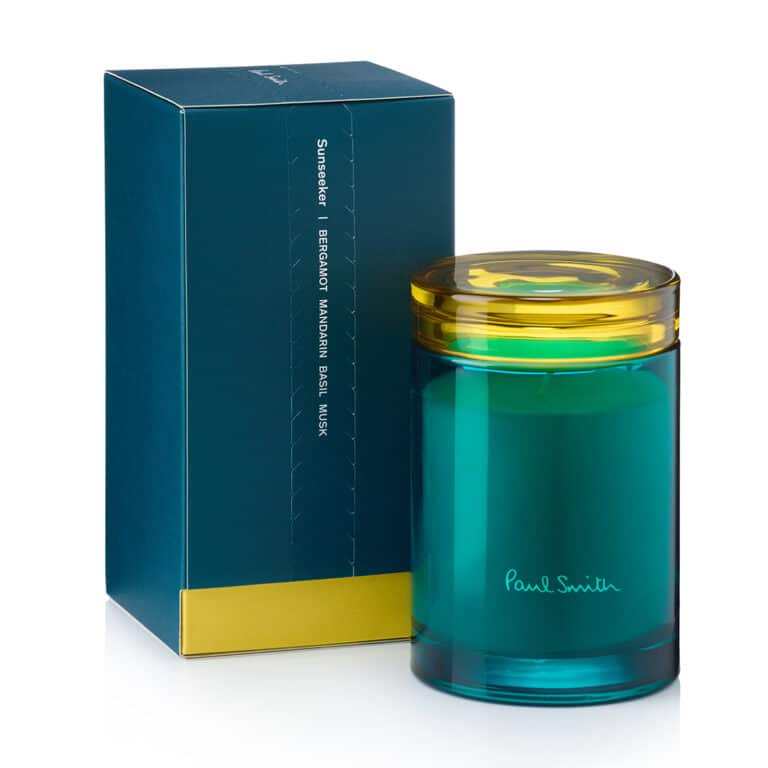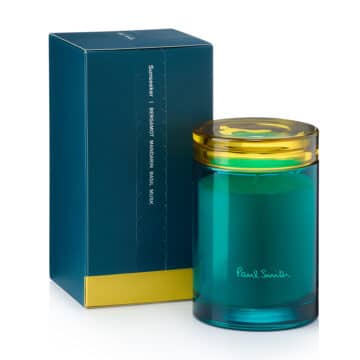 Sunseeker
Summer trips to Italy, relaxing evenings in the countryside, dining on the terrace surrounded by orange groves.
The petrol blue reflects the strong colour of the sea. The yellow lid reminds of the sun.
Fragrance notes:
Bergamot, grapefruit, lavender, orange blossom, basil, rosemary, moss, musk, patchouli.
Colour scheme: petrol and yellow.
From mid-November, a sixth room fragrance will expand the collection, about which I can only tell you so much in advance: The source of inspiration is a walk in autumn and a fire in the fireplace. 🔥🍂