Brioni stands first and foremost for elegant, high-quality, one would like to say: luxurious men's fashion in Italian style and this for now over seventy years. The brand quickly established itself as a guarantor of exclusive tailoring and was soon the place to go for all men looking for noble and tailored clothing made of fine twine or exquisite accessories. For several years, the accessories division has also included various fragrances, three of which I would like to introduce to you today: Brioni – Eau de Parfum, Brioni – Eau de Parfum Intense and Brioni – Eau de Parfum Essentiel.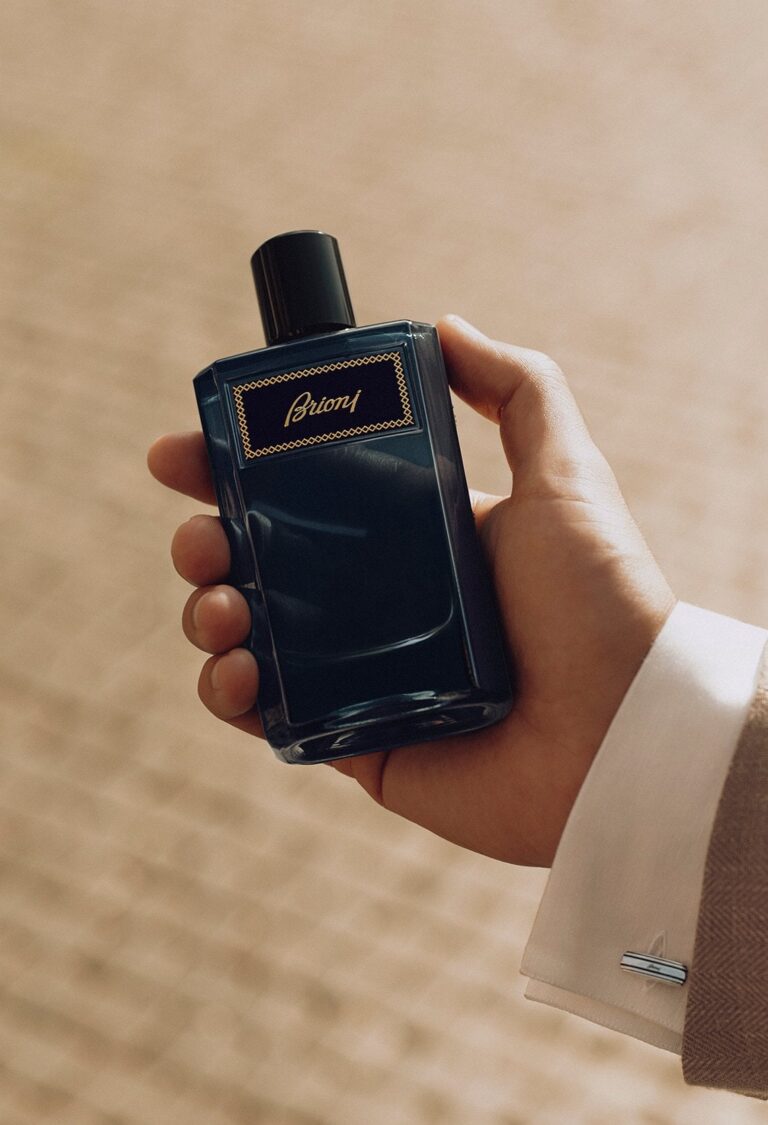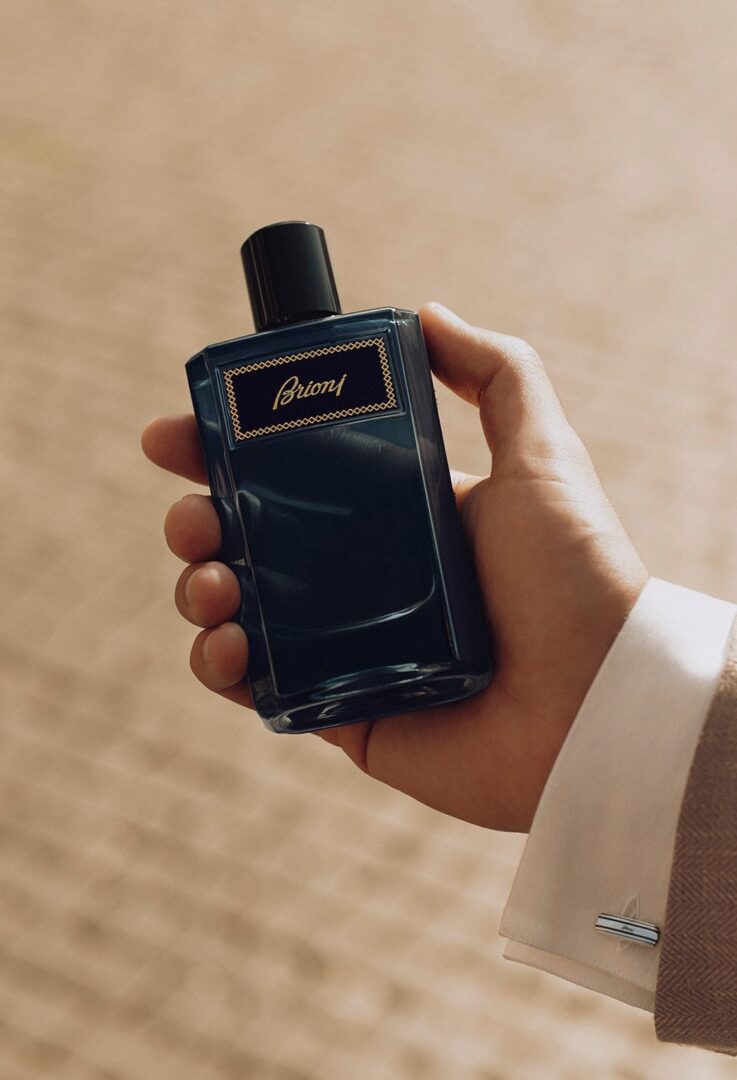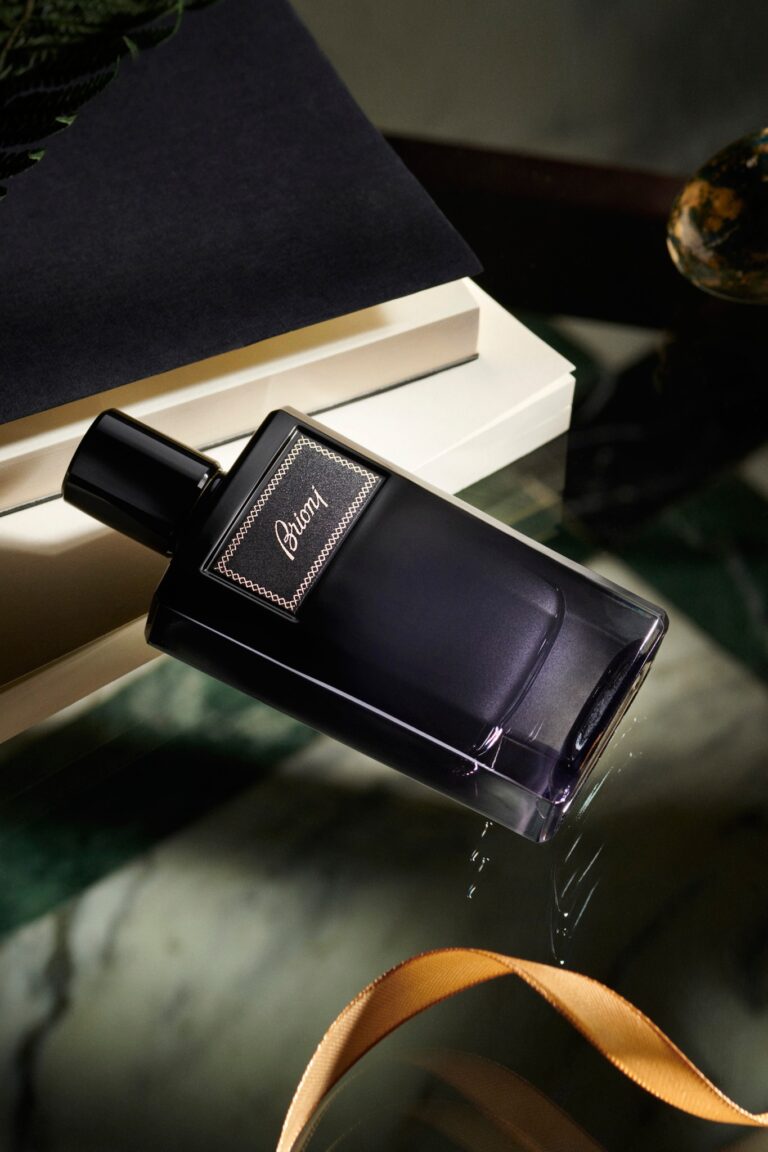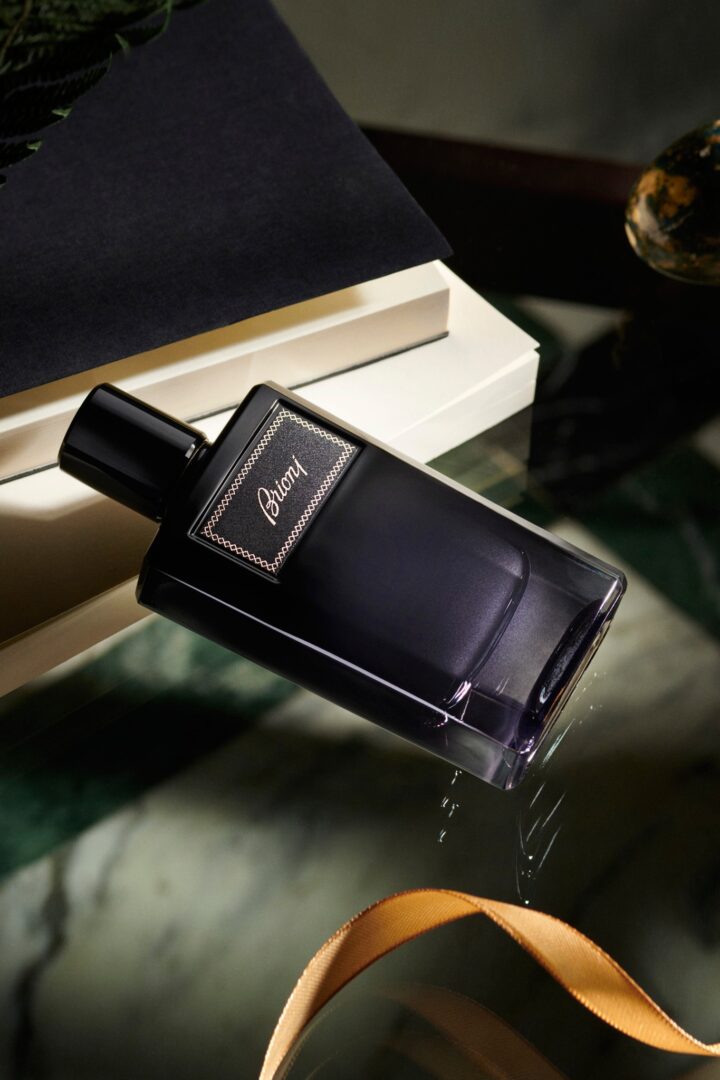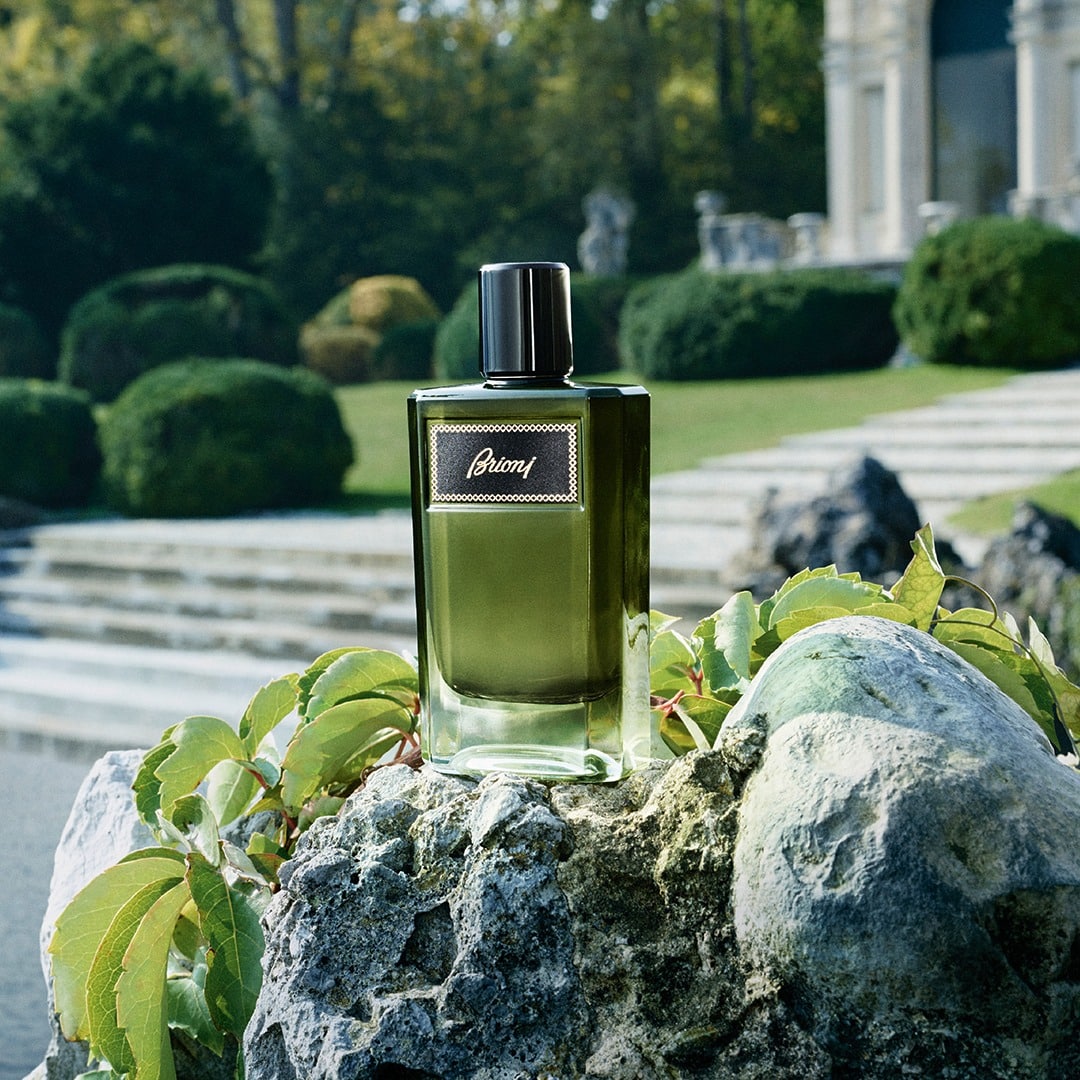 Based on the naming, I assume that we will be dealing with three variations of a particular fragrance theme. So far, I don't know any of the three eaux de parfum, so I'll follow the path of intensity and start with the eau de parfum, which dates from 2021, then move on to the eau de parfum Intense, launched the same year, and finally introduce you to this year's eau de parfum Essentiel. 💙🖤💚
Brioni – Eau de Parfum
Perfumer Michel Almairac was responsible for the creative work on the fragrances for Brioni and created the eau de parfum from the ingredients ozone notes, pink pepper, apple, violet, ambroxan, cedar wood, tonka bean and musk. The minimalist and elegant-looking bottle is in a dark blue and I am curious whether this color scheme is reflected in the fragrance composition.
A fragrance that praises Brioni's ambition and elegance. The creation is characterized by few, pure ingredients that together form an authentic Italian sillage.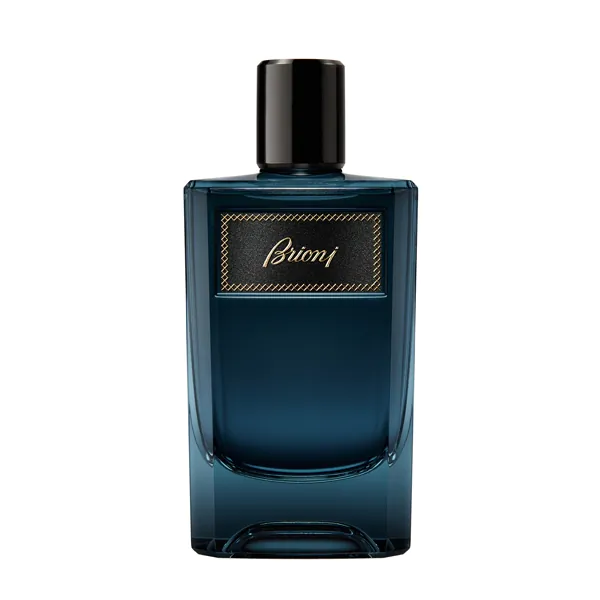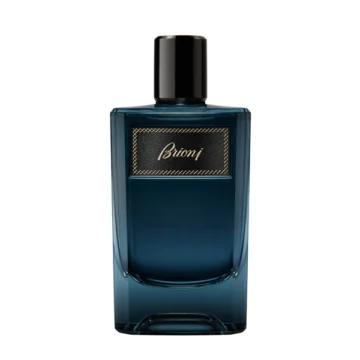 Bright, clear and fresh is the opening of the eau de parfum by Brioni. The ozonic notes provide the creation with airy lightness and transparency. In combination with fruity apple – and don't I smell aquatic cucumber? – powdery-floral violet and the cotton-soft facets of ambroxan, the fragrance gains depth and freshness before clean cedarwood, radiantly bright musk and the subtle, greenish spicy aspects of tonka bean provide a harmonious rounding. An understated and refreshingly clean fragrance that is modern, minimalist and supremely elegant. 💙
Eau de Parfum Intense
The Intense variant of the Eau de Parfum of the Italian luxury brand Brioni is of course also from Michel Almairac, who combined the ingredients ozone notes, pink pepper, apple, mandarin, bergamot, violet, ambroxan, patchouli, cedarwood, tonka bean and musk for the creation dressed in elegant black. In addition to familiar ingredients, there are also some new olfactory faces that seem to me to fit perfectly into the concept. I am curious to see what awaits me.
A new, sensual facet of the Brioni man. The fragrance of a modern legend, which boasts Brioni's claim to elegance and high quality and fits on the skin like a tailor-made tuxedo.
Brioni Eau de Parfum Intense unfolds the magical possibilities of an evening in Rome. His mysterious scent makes her follow him through the night. After a night of intense desire, the dawn reveals even new facets of the fragrance.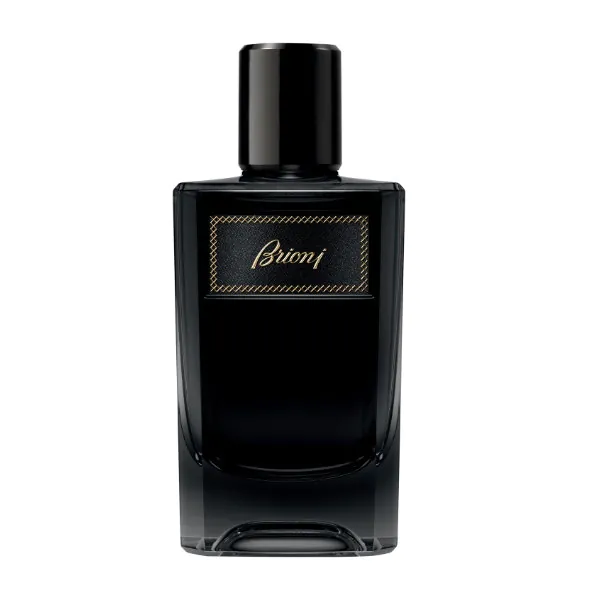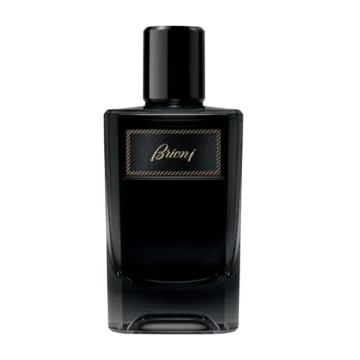 The Eau de Parfum Intense opens with lush citrus nuances and the typical ozonic lightness, soon accompanied by a dry pepper spiciness and the usual smooth ambrox softness. The fruity-spicy and airy mood is gradually joined by the greenish coumarin notes of tonka bean, underpinned by earthy-woody, yet light patchouli. The musk gently and quietly powders in the background. In fact, more intense, darker and deeper than the blue EdP Freshie, but the Eau de Parfum Intense is also a well-measured, elegant and stylish fragrance companion overall. Superb! 🖤
Eau de Parfum Essentiel
After blue and black comes green. The colour of the bottle could be the programme, if I look at the fragrance notes of the Eau de Parfum Essentiel so: Bergamot, cardamom, tomato leaves, patchouli, tonka bean, incense, amber and sandalwood lead me to suspect a greenish-spicy and rather tart-woody fragrance. In particular, the press text refers to the tonka bean, which makes me inwardly rejoice.
A fragrance full of modernity and joy. Brioni Eau de Parfum Essentiel draws from nature's most precious ingredients to yield a powerful, unforgettable fragrance. A fragrance made from 100% natural ingredients, containing an exclusive tonka bean variety and paving the way for a new approach to perfumery. As always, in an elegant, sustainable glass bottle. A powerful, unexpected and soothing fragrance.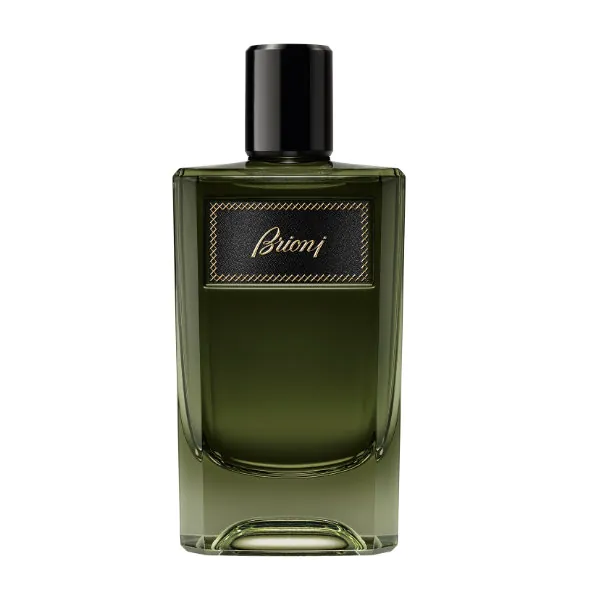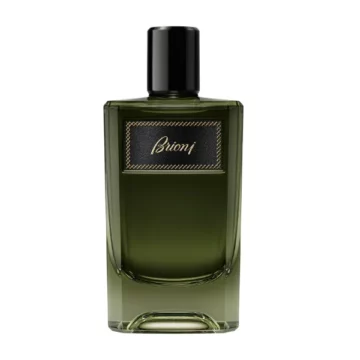 Opening with a tangy bergamot freshness, it is soon underpinned by creamy green tonka bean and aromatic cardamom of similar colouring. I would attribute the herbaceous, tart hints that shimmer in the background of the fragrance to tomato leaves, while the incense provides a delicately smoky coolness that permeates the composition again and again. Acute coniferous forest associations rise in me, earthy and creamy underlined by patchouli. The Essentiel version is excellently coloured: dark green, mysterious and profound, yet transparent and finely balanced. Wearable always and everywhere. 💚