My top 5 rain fragrances are entirely dedicated to a very specific scent, also known as petrichor. Each of us knows that scent that fills the air when it rains on a hot, dry summer day. When the notes of heated asphalt, parched earth and thirsty plants combine with the cool wetness of the sky, this is a special, unique fragrance that more and more niche fragrance labels are taking as a model for their creations, drawing inspiration from it and implementing it in the most diverse ways.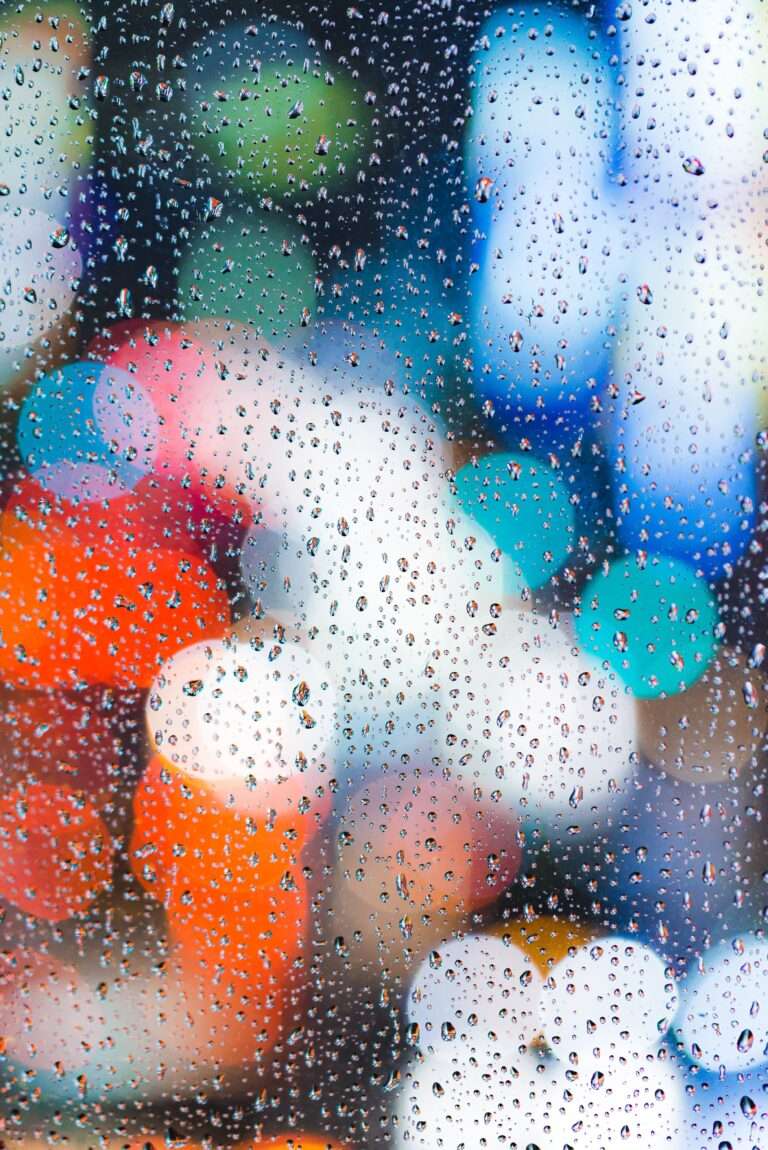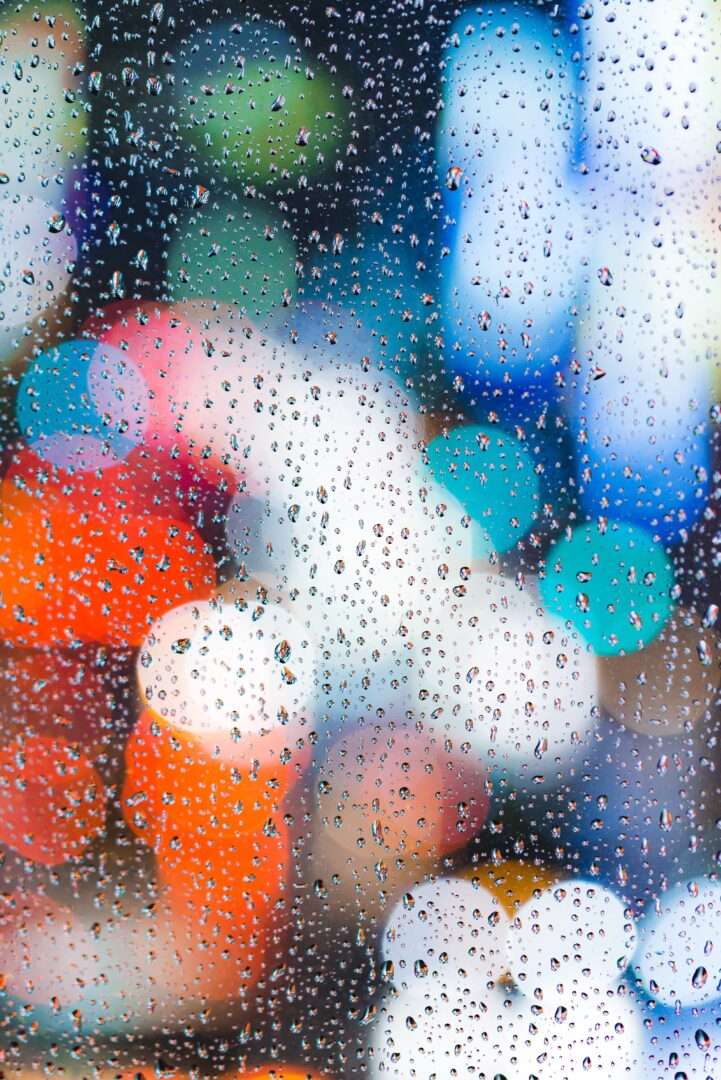 My top 5 rain fragrances
So below you will now find my favourite rain scents, five in number, in any order – as always. And once again we have put together the matching sample set Singing in the rain for you, which you can easily access by clicking on the button below. Perfect for those who want to sniff their way through the five petrichor compositions and/or get to know new brands, new fragrances and new creations. Like last time: Only while stocks last! 🧡🌧️☔
Petrichor Plains – Mihan Aromatics
Our first rain scent is Petrichor Plains by Mihan Aromatics. The brand has not been available in our range for that long and comes from Australia. The continent "down under" has already brought forth many a wonderful fragrance house and Mihan Aromatics is in no way inferior to them. I still have to present the whole collection of the label here, but today Petrichor Plains makes a start.
Inspired by a summer rain that hits the earth, plants and flowers, stones and rocks, wood and asphalt. Perfumer Senja Ducray created the "paean to long hot days punctuated by heavy rain" with the help of ingredients aquatic notes, iris, violet, rosemary, cardamom, amyris and sandalwood.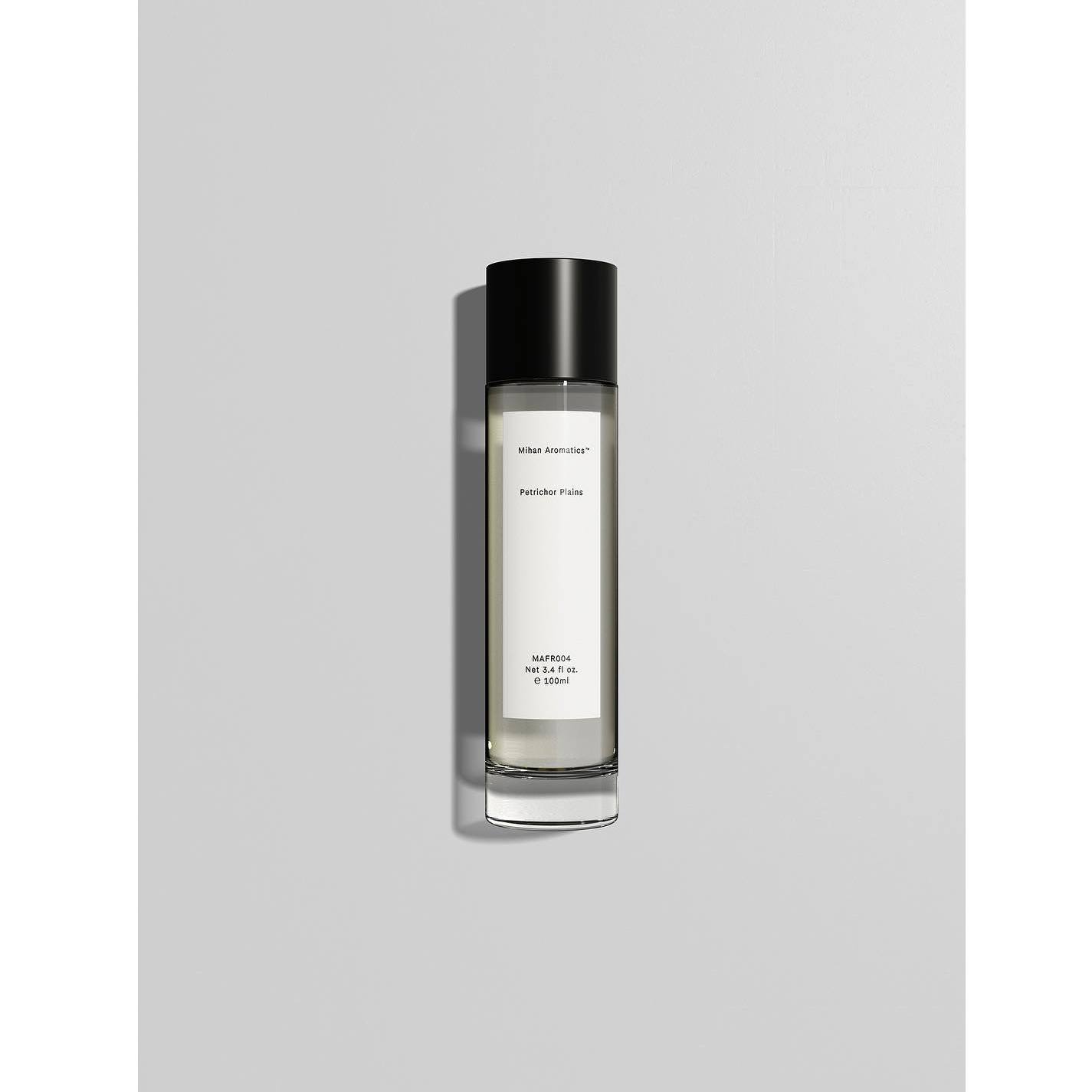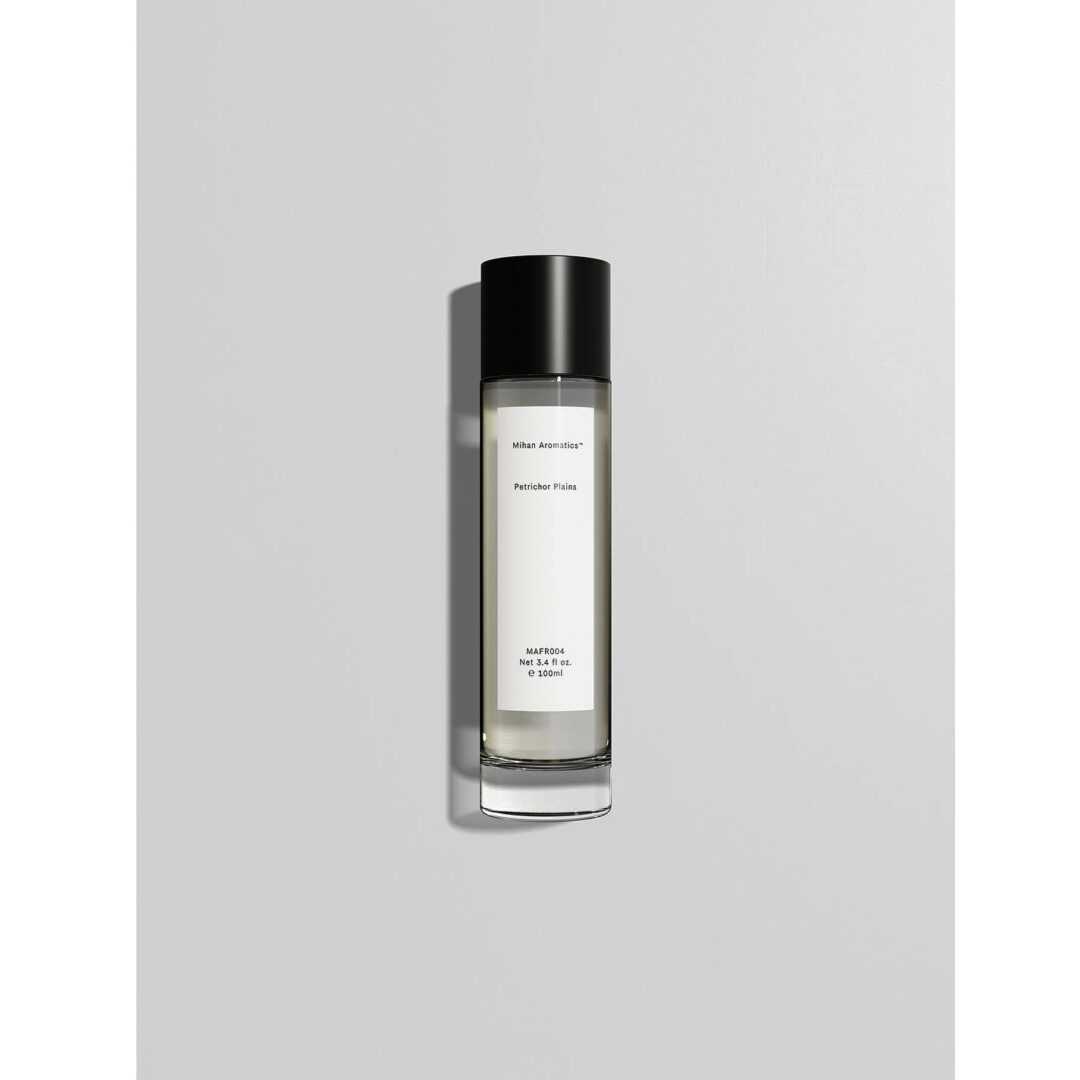 Powdery and aquatic notes meet in Petrichor Plains. In elegant silver-gray shines the creation, soft-woody, reminiscent of driftwood, mineral seeming. The nuances are hard to grasp, sometimes subtly maritime and salty, sometimes cool like shiny metal, then again delicately earthy and surrounded by a hint of aromatic herbal facets.
Transparent and airy, the fragrance is not a heavy rain in my eyes, but a relaxed summer rain that refreshes nature and the senses, meditative, resting in itself and enveloping like a protective cocoon. A unisex composition that is absolutely suitable for any occasion and in any season. Modern, timeless and elegant.🩶
Pioggia Salata – Il Profumo
A classic of the rain fragrances is certainly Pioggia Salata by Il Profumo. Dating back to 2009, Silvana Casoli's creation is a fragrance that is said to be "a melange of sky, wind and sea". "Salty rain" is the translation of Pioggia Salata, which for me wonderfully reflects the association of sea and rain.
Salty notes, seaweed, hibiscus, pittosporum, ylang-ylang, musk rose, oleander, lily, eucalyptus and sand are the ingredients of this creation, which is announced by Il Profumo as a "delightful maritime-floral melange".
A salty freshness and cool, sharp eucalyptus determine the opening of Pioggia Salata, underpinned by greenish seaweed and powdery, creamy blossoms, which calm the somewhat stormy and effervescent sea in the opening of the creation. The scent is maritime, cool, tangy and infused with distinct salty seaweed nuances. Gradually Pioggia Salata becomes warmer, the flowers bring a soft powdery sweetness to the fragrance, underpinned by the delicate mineral accents of sandy notes. A transparent yet present eau de parfum that combines the notes of rain and sea to develop a maritime character of its own.
Pioggia Forte – Filippo Sorcinelli
Filippo Sorcinelli is known for his extravagant creations and Pioggia Forte also reveals a certain eccentricity. The bottle is crowned by a jet-black and yet cotton-soft storm cloud, which makes the creation already purely visually a real eye-catcher. For that alone, Sorcinelli already gets a bonus point from me. The fragrance notes are gardenia, rose, geranium, jasmine, cyclamen, maritime notes, benzoin resin, amber, woods and musk.
In the mountains of solitude, a gray cloud tells me that I am in someone's hands. And he leads me by the hand where existences break. Each stanza of my poems lies untouched next to each other. And the world is lost. With the falling drops I do not mark the time, I am simply far from life. And I melt into the dramatic sound of the feelings. It rains on the void and the scream becomes matter, it breaks the silence. Voices sway.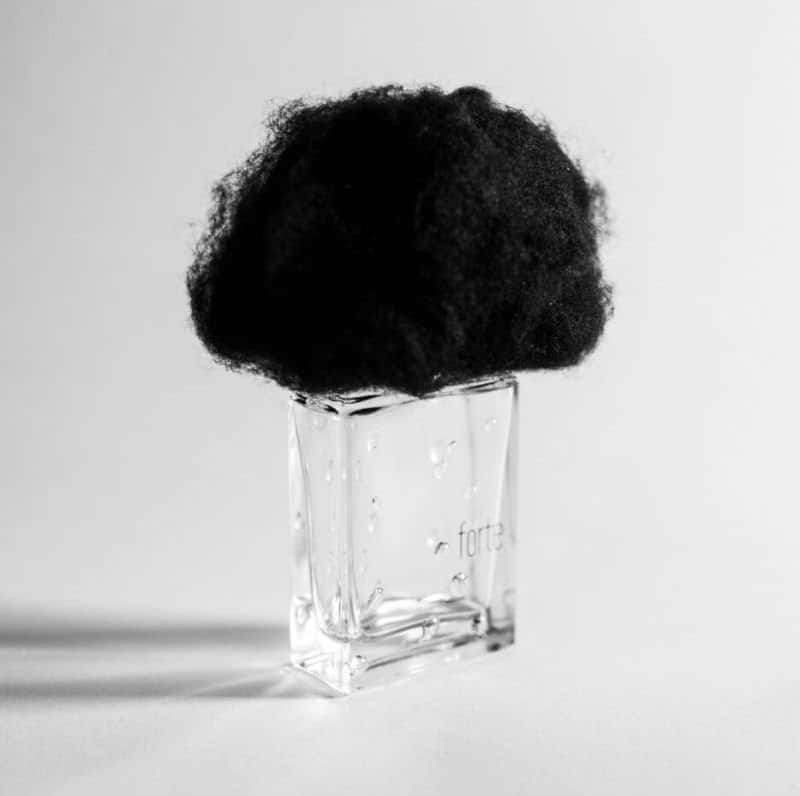 Greenish minty and cool rose sweetness combines with the maritime nuances of cyclamen and sea algae notes to create a lush and floral rain scent with ocean vibes. The florals are actually quite dominant in the creation, which in combination with the petrichor accents reminds me of a summer rain shower over a gloriously blooming garden. The sea is not too far away, because the wind also carries that very special greenish-maritime saltiness. Cool, fresh and quite present in the opening and heart, Pioggia Forte becomes warmer and woodier as it progresses. A creamy sweetness accompanies the finish of the eau de parfum, which is unisex, suitable for everyday and office use. Great flower petrichor combo!
Pluie sur Ha Long – Ella K
Perfumer Sonia Constant takes us to Asia with her brand Ella K and the fragrance Pluie sur Ha Long. A trip to Vietnam during the rainy season was the inspiration for the creation, for which she combined the ingredients nymphea (water lily), lotus flower, cyclamen, red berries, rhubarb, neroli, magnolia, musk and moss. Several fragrances are listed here, which carry a certain wateriness, flowing water accents that can bring very different facets to the composition, sometimes rather greenish, sometimes floral and sometimes fruity.
Rain over Halong. In the north of Vietnam, the memory of the slow rocking and my hand moving in the water. The green, flowery smells of the monsoon in the distance. I translated the theme of water in the bay with a lotus, magnolia and cyclamen accord and the rain into a sharp, chord of rhubarb and red berries. I reflected the heavy, humid air through green, herbal notes enhanced by Akigalawood. – Sonia Constant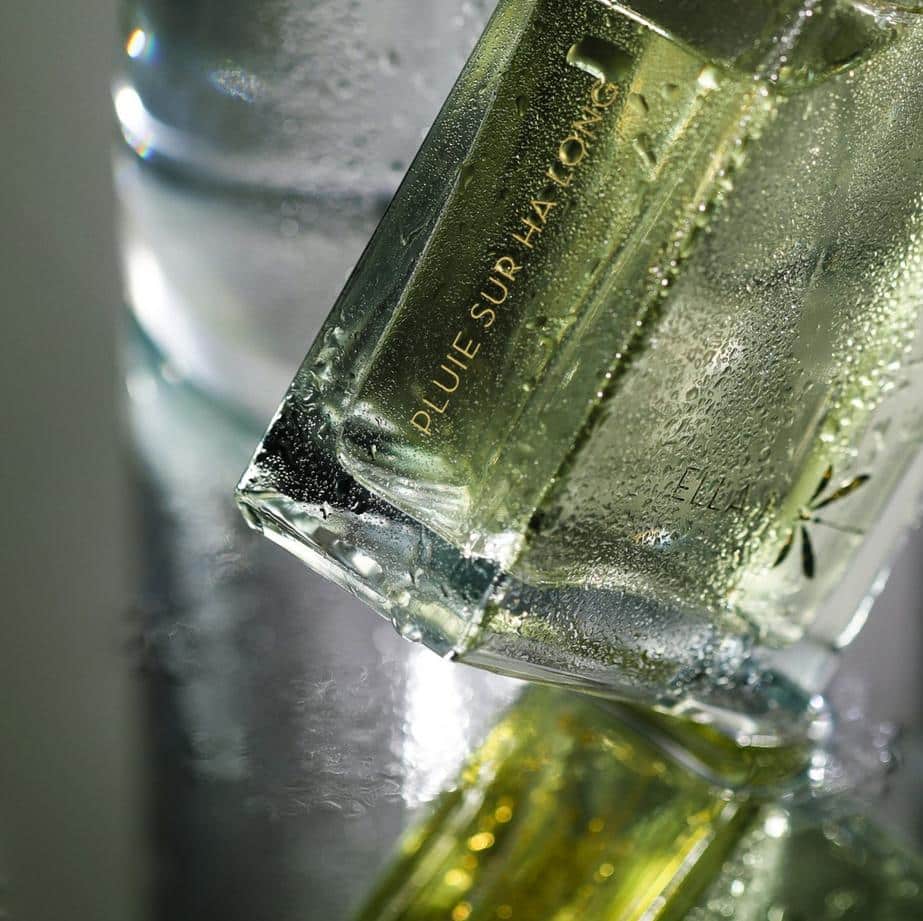 Pluie sur Ha Long is fruity and exotic, greenish and wonderfully serene. Water lily and lotus blossom bring Asian-inspired, lucid and gently sweet floral nuances to the creation that have an aquatic feel. Cyclamen underlines this association with greenish aspects, while berries and rhubarb provide fruity, tart and sparkling undertones accentuated by citrusy, herbaceous neroli. The typical floral watery notes of magnolia are clearly perceptible, lovely, airy and with those slightly creaky green facets. This lush and floral-fruity fragrance with warm monsoon shower nuances finally fades away very gently and tenderly on an earthy-mossy and powdery base. Asian, fruity, delightful! 💚
Angeliques Sous La Pluie – Frédéric Malle
The legendary fragrance house Frédéric Malle also has a rain fragrance in its portfolio, namely Angeliques Sous La Pluie. No less than master perfumer Jean-Claude Ellena created this eau de toilette from the ingredients angelica, pink pepper, jasmine, musk and cedar wood. As usual, Ellena is economical with the choice of fragrance notes, and so I suspect a quiet, minimalist and modern composition.
A fleeting impression as inspiration: the scent of a bunch of angelica freshly picked shortly after a rain shower. This composition is a chamber music piece. (…) Angélique's Sous La Pluie is a splash of emotion.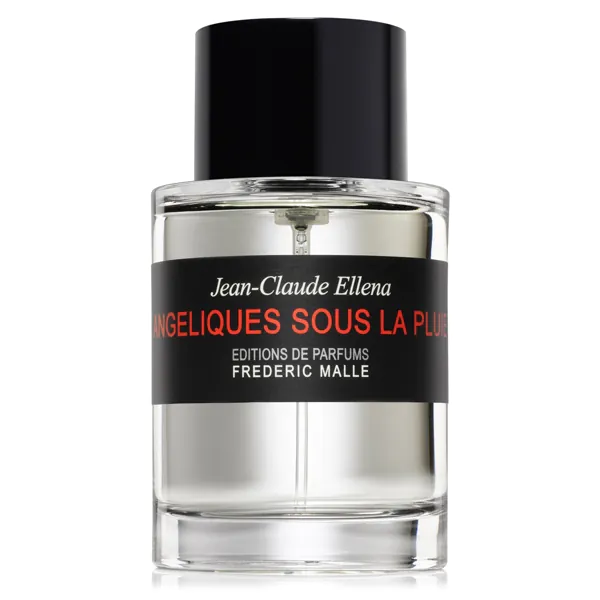 It is raining in the forest. The wetness of the sky falls on spicy green, herbaceous-mossy notes that are fresh, sharp and vitalising. Woody, sparkling nuances make me think of juniper, even though it is not listed in the fragrance notes. But at the centre of the composition are the rich green and cool accents of angelica, moist, subtly earthy, a little bitter, herbaceous and tart. Pink pepper brings a dry pungency to the rain-soaked creation, to which cedarwood adds bright and clean woody accents, while jasmine blossoms subtly and creamily in the background. A clear, transparent yet present eau de toilette that adds another intriguing facet to the range of rain scents. Perfect for all those who prefer green, cool and minimalist creations without much fuss, and for all fans of perfumer Jean-Claude Ellena and the Frédéric Malle brand anyway. Unisex and absolutely suitable for every occasion. 💚