The time-honoured fragrance house Houbigant delights us for the cold season with its La Collection Orientale line and four new eaux de parfum that will hopefully warm our hearts. Where the brand and the collection take us is already specified by name: The Orient is our destination, and so I expect four lush, spice-heavy, deep and sensual creations that reflect the unique facets of this so special fragrance family in the usual masterful way.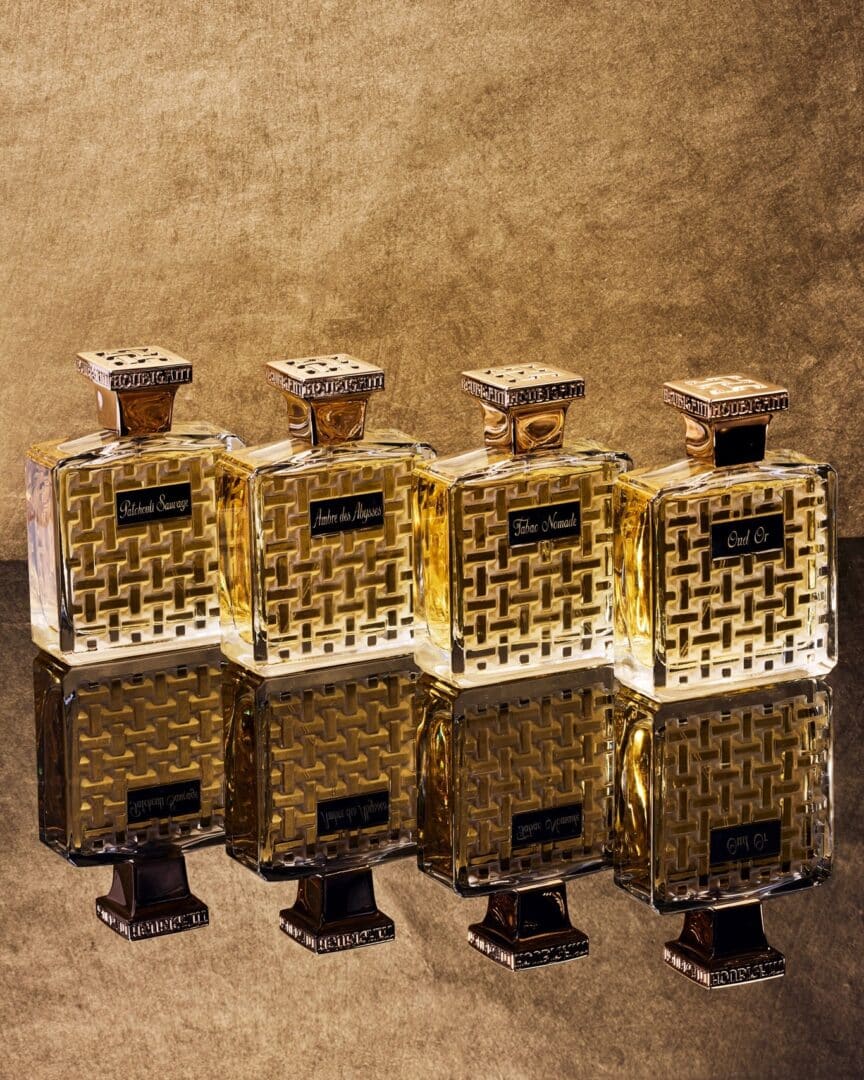 La Collection Orientale – Houbigant
This collection takes you to the mysterious lands of the Orient with woody, amber and aromatic notes. In keeping with Houbigant's savoir-faire, only the finest raw materials have been carefully selected to create these unique fragrances. La Collection Orientale is dedicated to those who love fragrances with strong character, daring and contrasting at the same time.
Each fragrance in the La Collection Orientale line is dedicated to its own raw material, which is also already recognizable by name: Ambre des Abysses, of course, revolves around the ambergris, Patchouli Sauvage, Oud Or and Tabac Nomade we do not even need to define. Here it is more than clear what is at the heart of the creation. As a special highlight, you will find a raffle at the end of the post. 🎉
Ambre des Abysses
Created by the perfumers Luca Maffei and Antoine Lie, Ambre des Abysses is an eau de parfum that allows us to "dive into the depths of the abyss" to "discover the beauty hidden in immensity." We make this imaginary fragrance journey with the help of ingredients bergamot, mint, orange blossom, rosemary, ambergris, geranium, jasmine, patchouli, oakmoss, leather, vanilla and tonka bean.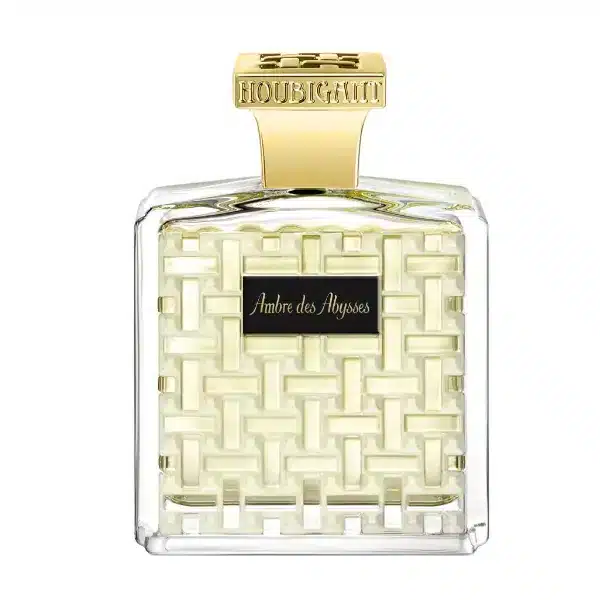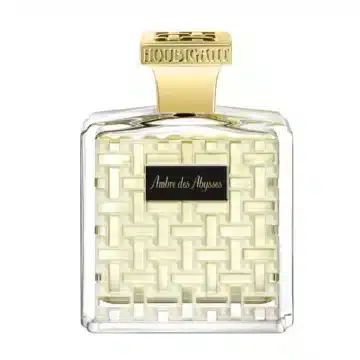 Citrusy-fresh and greenish, Ambre des Abysses opens the fragrance with a clear, creamy-fruity orange blossom. Rosemary brings subtle, salty herbal accents to the creation, while jasmine and geranium provide cool, light and floral undertones. Light and airy, the eau de parfum is very transparent and delicate. Ambergris contributes some warmth to the creation, which still seems greenish and creamy-fresh, rounded off by soft and light leather, subtly earthy oakmoss and creamy patchouli. An eau de parfum that surprises me, classic, elegant and a little nostalgic. Wearable anytime, anywhere. 😊
Patchouli Sauvage
Luca Maffei and Antoine Lie combined for Patchouli Sauvage the fragrance notes of bergamot, grapefruit, labdanum (cistus), patchouli, dried fruit, amber, cedar, sandalwood, vetiver and tonka bean. After the first fragrance surprised me today with its transparency, I am curious to see whether Patchouli Sauvage is really as wild as the name suggests.
When the wind blows, the patchouli leaves rustle with a gentle sound, releasing an intoxicating scent that is at once woody, earthy and dry with smoky accents. Lush Patchouli Sauvage represents the freedom of nature.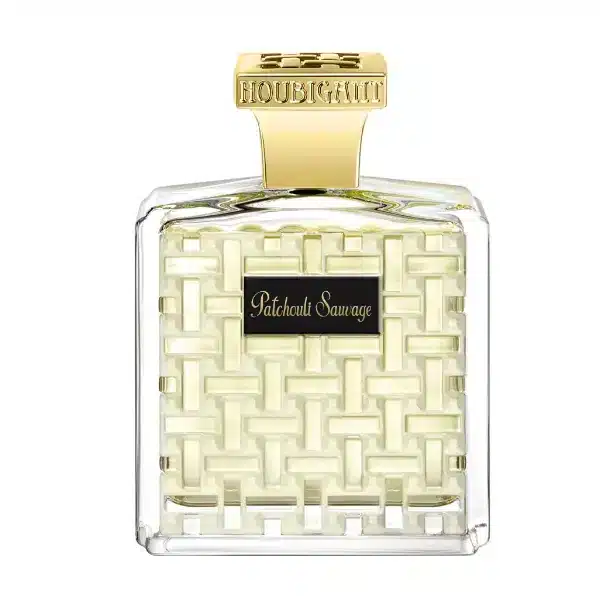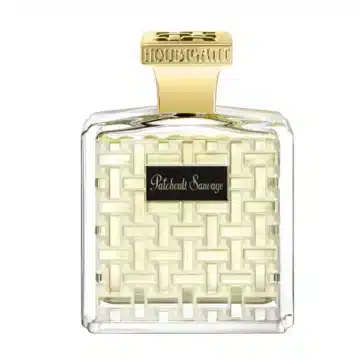 After a citrusy takeoff, we land right back on earth. Patchouli brings its typical woody, rooty and dark facets into play, slightly musty in appearance and reminiscent of damp earthiness. A few clouds of smoke permeate the creation, in which the name definitely says it all. Rather cool and kept dark green, resinous, woody and without significant sweetness. Only at the end the fragrance calms down, becomes a bit warmer, softer and spicier and also reveals creamy facets. For those who love striking and lush patchouli fragrances with a classic twist. Rather an eau de parfum for special occasions, leisure or evening.
Oud Or – La Collection Orientale
No collection – and certainly none announced as oriental – without an oud fragrance. Maffei and Lie combine the agarwood with rose, raspberry, orange blossom, labdanum (cistus), saffron, Iso E Super, patchouli, geranium, cashmeran, guaiac wood, cedarwood and vanilla. The raspberry, which is becoming increasingly popular lately, is involved here, which is certainly also due to the current trend of fruit fragrances.
Enjoy this breathtaking walk through time in the fascinating atmosphere of the Middle East. Oud Or awakens your senses with its rich, warm, woody and smoky facets.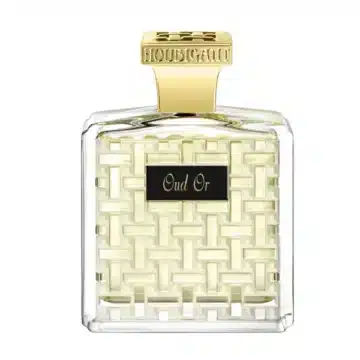 Oud Or opens with a fruity sweetness – labdanum and raspberry are likely decisive here – and a delicate, airy rose soapiness. Orange blossom adds fruity-creamy facets to the creation, while Iso E Super provides molecular-woody accents. Slowly, the eagle wood with its smoky-resinous nuances creeps into the scent, immersing itself in this floral-fruity melange and giving it depth and body without dominating the composition in any way. Other light woods and soft-spicy nuances provide durability and sweet-oriental facets. A lucid, airy oud rose with raspberry sprinkles. ❤️
Tabac Nomade
From the ingredients of bergamot, rose, spices, tonka bean, saffron, tobacco leaves, leather and vanilla, the duo Maffei and Lie created the Eau de Parfum Tabac Nomade. From the name, I expect a golden, oriental-sweet tobacco scent that gives me a bit of sun and warmth on this completely rainy October day.
Tabac Nomade is an explosive composition that takes you to the wilderness of the desert. Refined tobacco leaves blend with precious spicy notes in this warm and hypnotic perfume.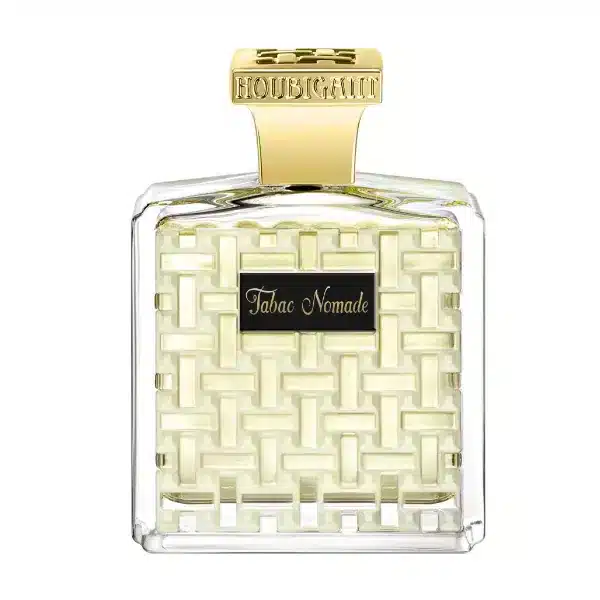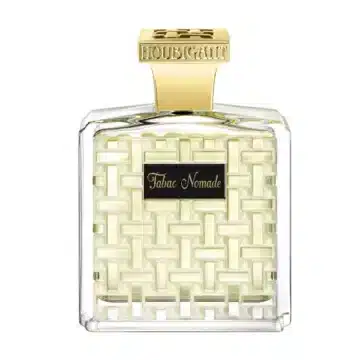 Tabac Nomade delights my senses with lovely, fruity nuances that smell of honey-sweet aromatic tobacco leaves, lush spices and powdery suede. Greenish spicy accents are set by tonka bean and vanilla, while the rose gives the creation a certain airiness and lightness, but also underlines the honey nuances of the tobacco with its nectar sweetness. Gourmand, spicy and oriental, this Eau de Parfum, ideal for cool and cold days, is an olfactory treat with an advent touch that is very round, harmonious and, despite everything, relatively transparent. Perfect for those with a sweet tooth!
Giveaway
We are giving away the following treasures from Houbigant, for which we would like to express our sincere thanks to the distributor I.P.D.:
5 x 1 Sample Bag with 1 sample each of Ambre des Abysses, Patchouli Sauvage, Oud Or and Tabac Nomade (8 ml each) by Houbigant
How do you get into the lottery pot? Very simple! Leave us a comment below this article up to and including Sunday, 15.10.2023. On Monday, 10/16/2023, we will notify the lucky winners by email.
You can find the conditions of participation here.
We wish you good luck 🙂