Last week Tuesday I was once again on tour in the name of the Duft-Tagebuch, namely at the Flower Workshop of Carrière Frères in the beautiful Hamburg district of Harvestehude. Many thanks again to the distributor Valin for the kind invitation to this special event. Because that's what it really was: special. Especially beautiful, especially informative, especially charming.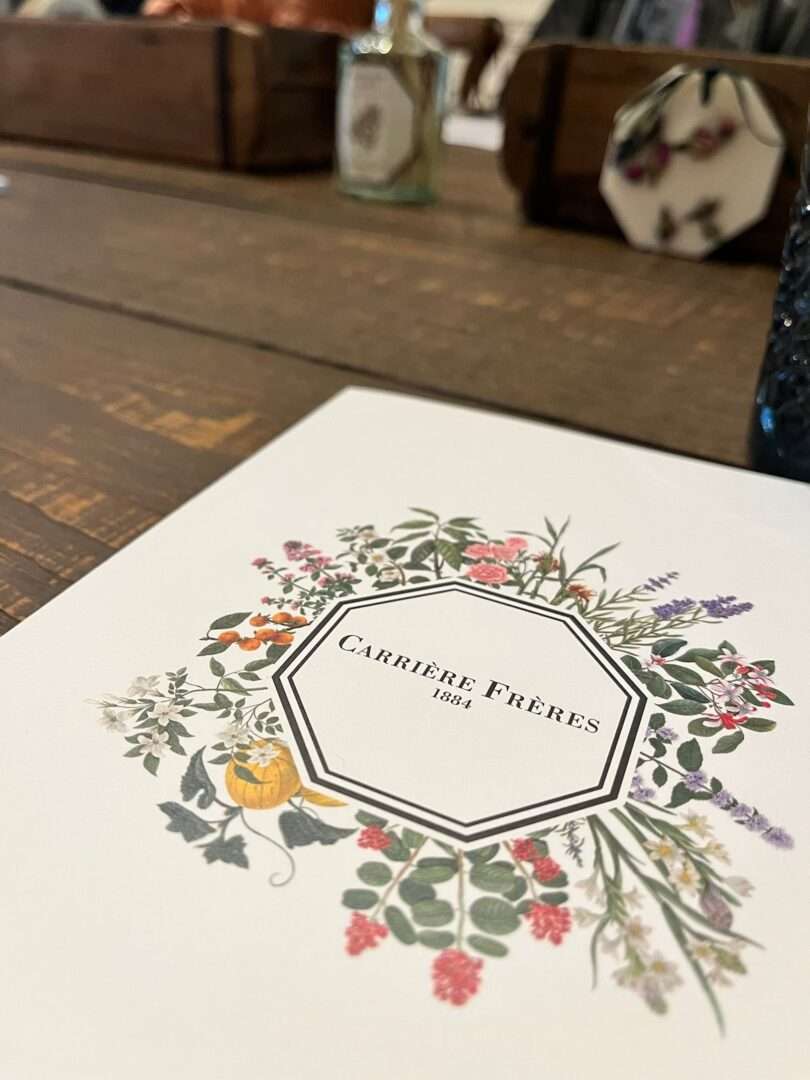 Since I live not too far from Hamburg, I travelled by train – also to escape the Hamburg city traffic. And on this rainy Tuesday morning, my way did not lead me to my desk as usual, but to the train station to travel to Hamburg via Lübeck. At the main station, I had an appointment with our columnist Christiane Behmann, and so we took the subway together to beautiful Harvestehude.
Not far from the Klosterstern, the Flower Workshop took place in a beautiful Gründerzeit villa with a discreet entrance hidden behind green bushes – chatting, Christiane and I walked past it for the time being. Already the interior of the house was a stunner, perfectly matching the classic and elegant image of the brand. In one of the rooms a round table, lovingly decorated with plants, flowers and room fragrances, around which the invited guests gathered.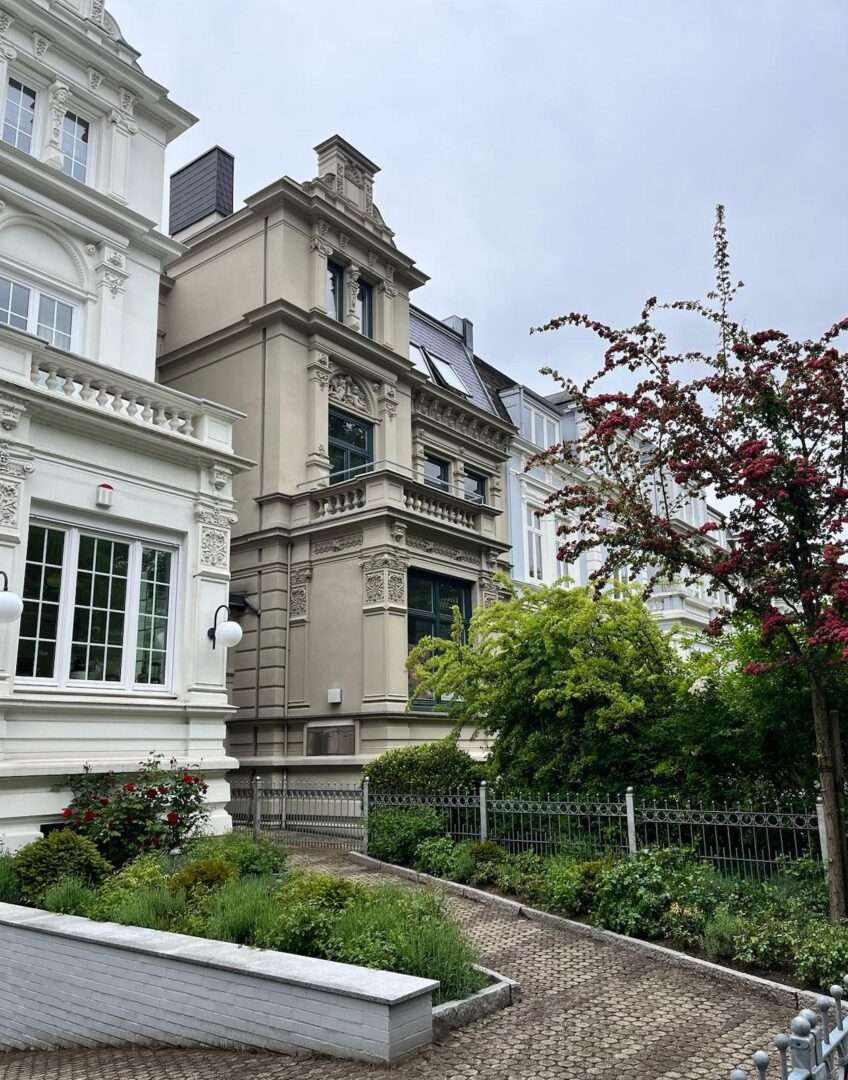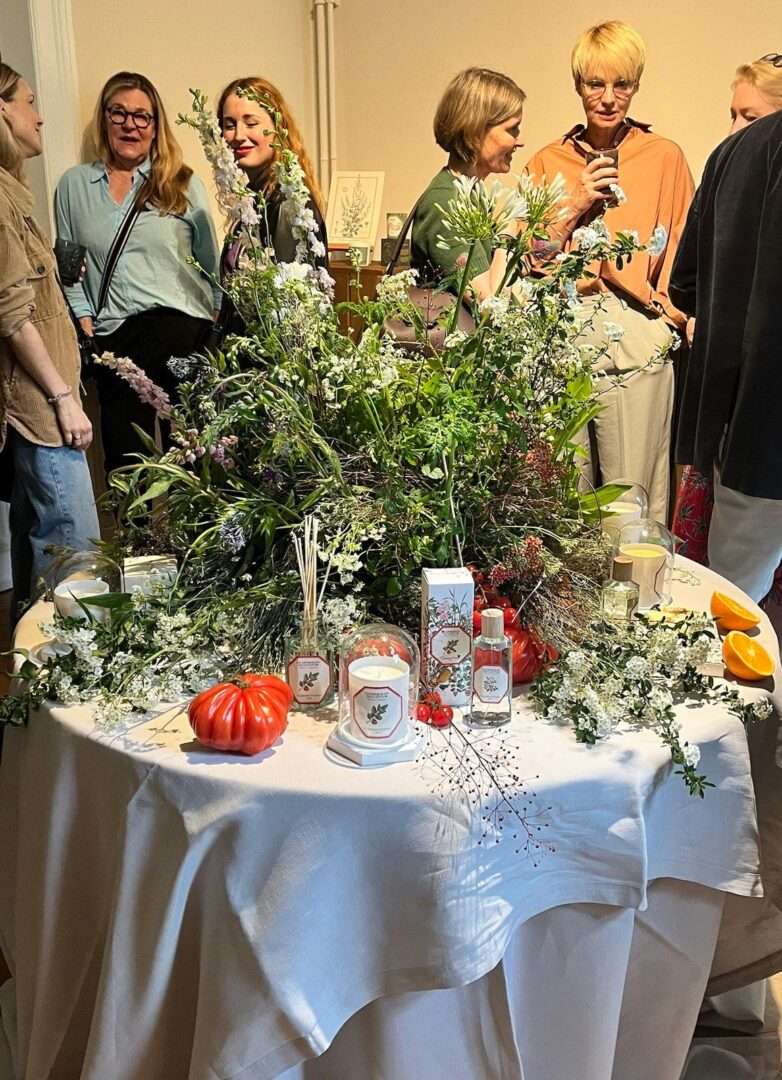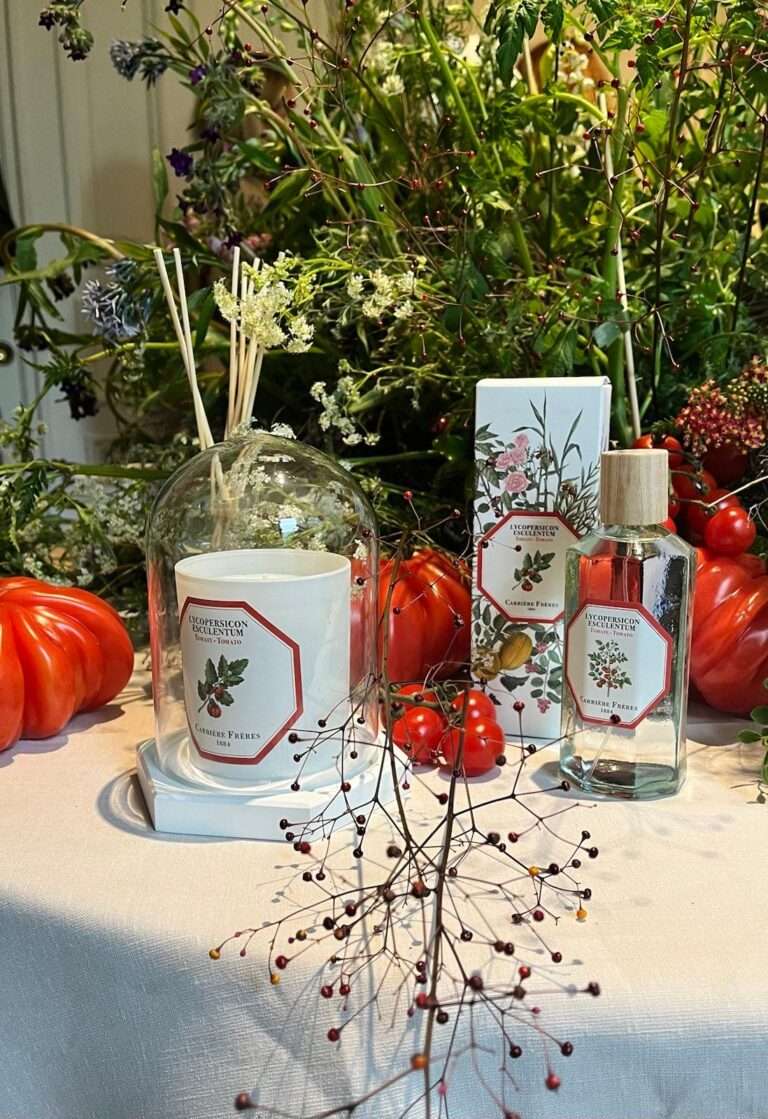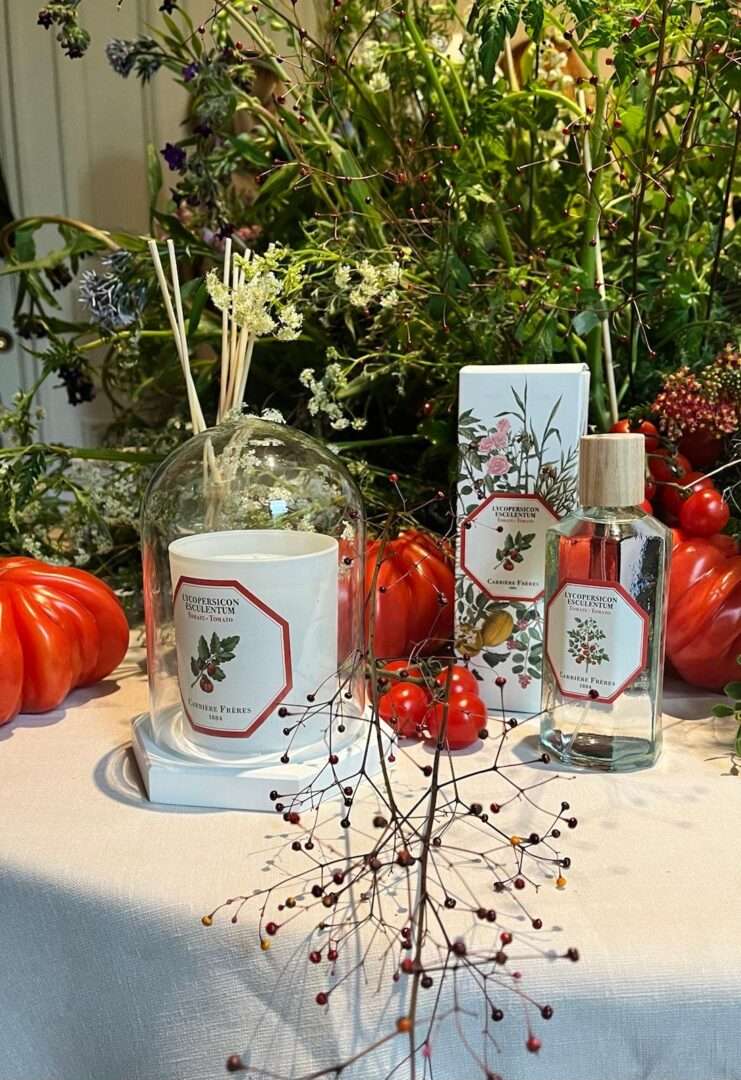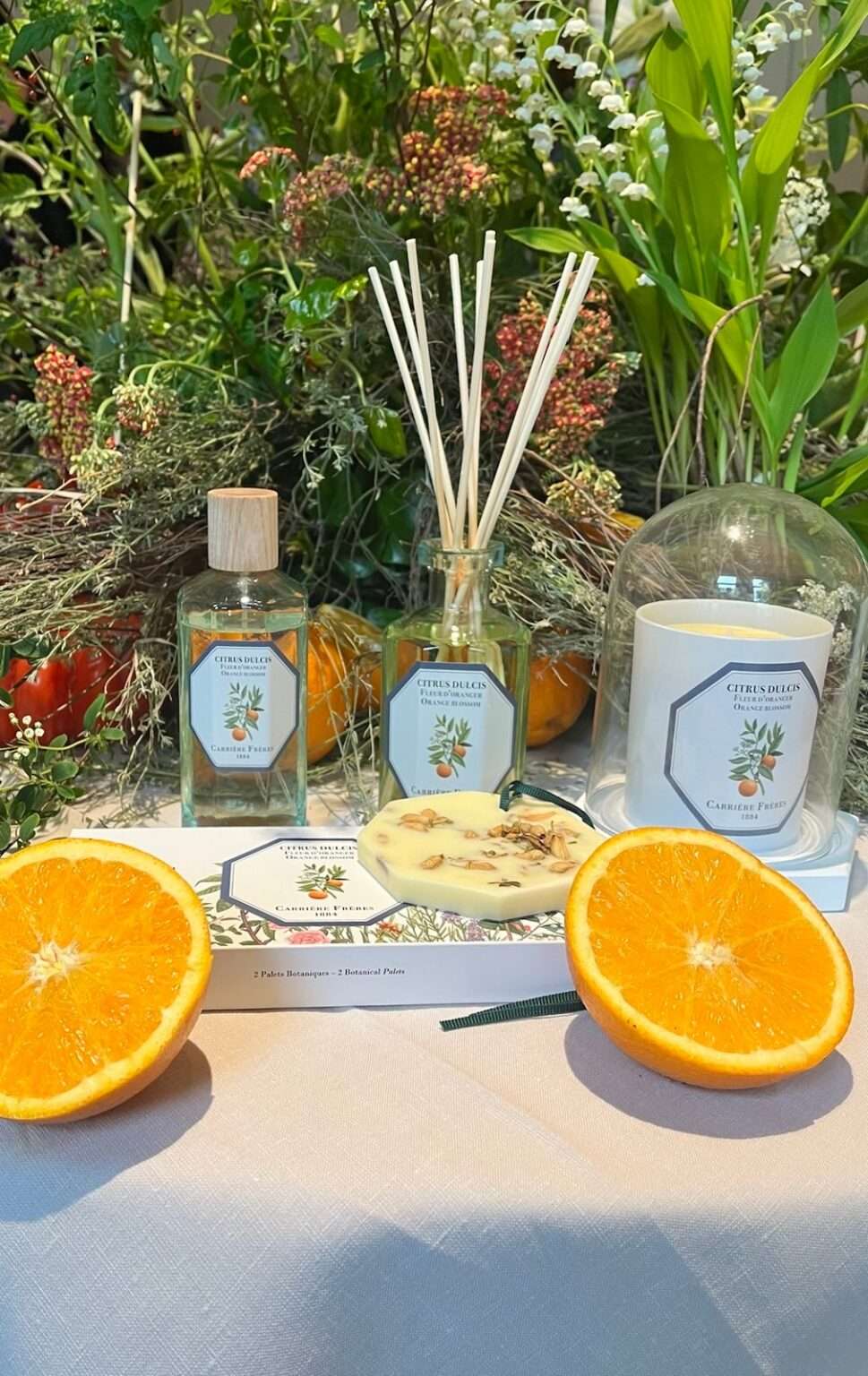 Flower Workshop – Carrière Frères
Soon we moved into another adjacent room – with ornate stucco ceilings, fine parquet flooring and a wonderful view of the greenery – where there was a long wooden table with all sorts of room scents and florist supplies. Here we were greeted by Julien Pruvost, Creative Director of Carrière Frères, who gave us an entertaining and informative introduction to the brand. He briefly touched on the historical connection to Trudon, the centuries-old tradition of candle foundry that goes into both Trudon and Carrière Frères scented candles.
In its own manufactory in Normandy, the scented candles of both brands are manufactured, in large parts still by hand, full of great care and attention to detail. And this is what the room fragrances of Carrière Frères breathe and live. Apart from the high quality of the product, which is outstanding for me – and I have already tested a few scented candles in my life – the beautiful visuals with the nostalgic-looking detailed botanical drawings are an absolute highlight for me.
Maybe it's my biology degree or my general love of plants and flowers, I can't say. Anyway, the brand Carrière Frères has enchanted me from my first review, from the first testing. For those interested, you can read my latest posts here and here.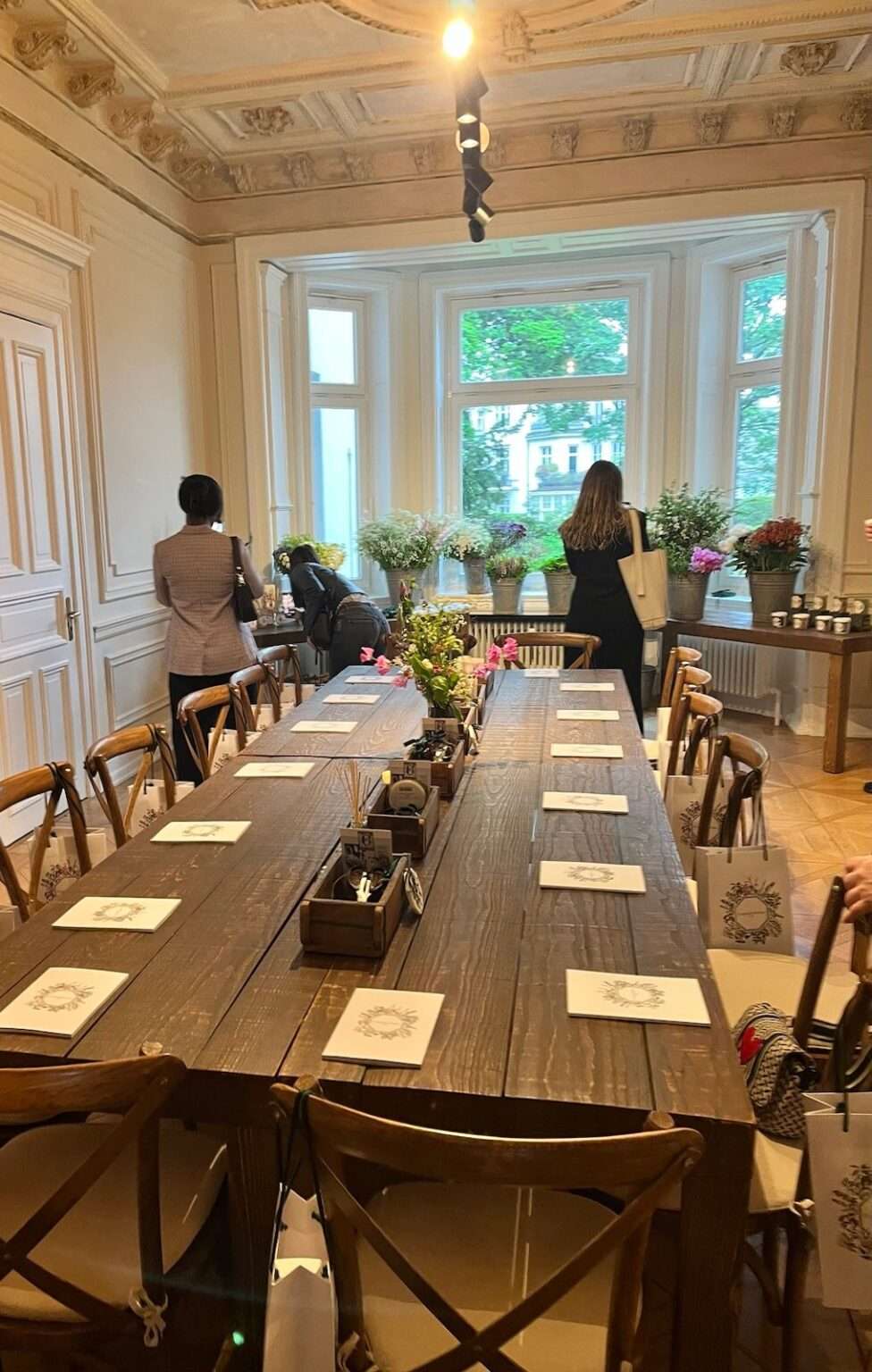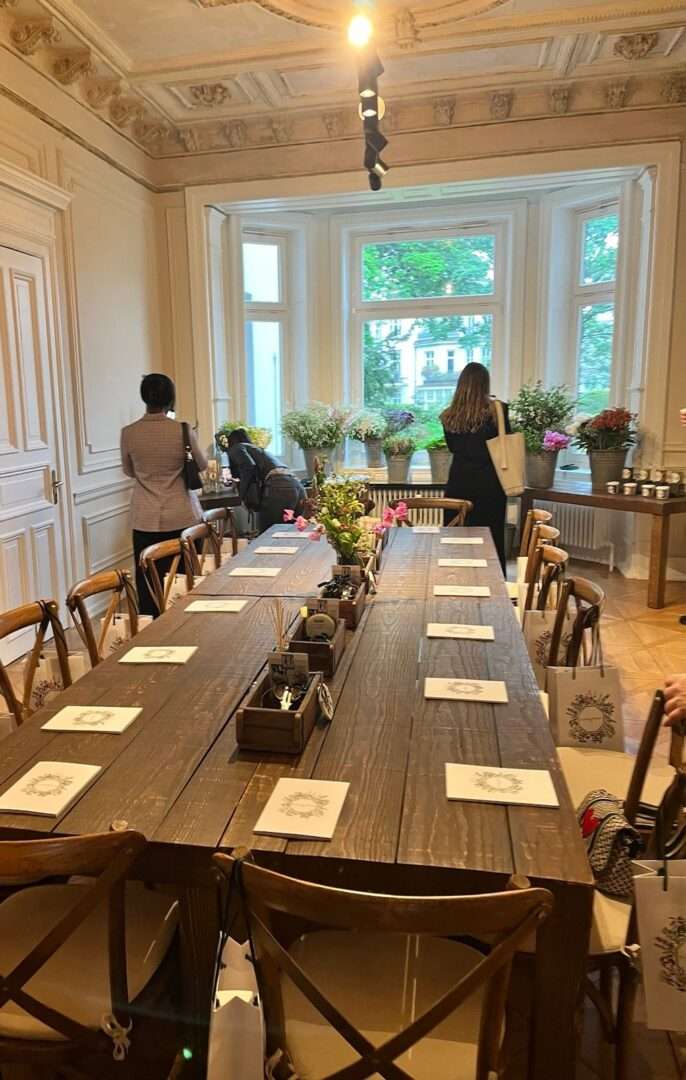 Carrière Frères – In the spirit of sustainability
Julien Pruvost tells us that the topic of sustainability has a special place in the Carrière Frères room fragrance universe. So anyway, the already on vegetable ingredients focused recipe of the scented candles could be optimized in painstaking research work to the effect that it is now made from 100% European vegetable wax and to a large extent even from German organic rapeseed oil. The glasses used are all recycled, the paper and cardboard bear the FSC seal, and the alcohol used is derived entirely from French beet. The traditional French brand is keen to keep its ecological footprint as small as possible.
In addition to the two new launches of the classic line Citrus Junos – Yuzu and Zanthoxylum Piperitum – Sichuan Pepper, which I would also like to introduce to you, Julien Pruvost drew our attention to the scented candles of the Museum Collection, developed in collaboration with the National Museum of Natural History in Paris. Indeed, Nymphea, Robinia and Artemisia Absinthium were recently joined by the scented candle Pelargonium Odoratissimum, created by perfumer Serge de Oliveira. I would also like to present these four to you in a separate post, because all four are simply wonderful.
The sustainability concept is taken so far by Carrière Frères that the brand now offers refills for all four scented candles of the Museum collection. These are in the classic style of room fragrances and come in a container that is completely compostable. This allows the original jars of Carrière Frères scented candles to be quickly and easily refilled with a refill after a scented candle has burned.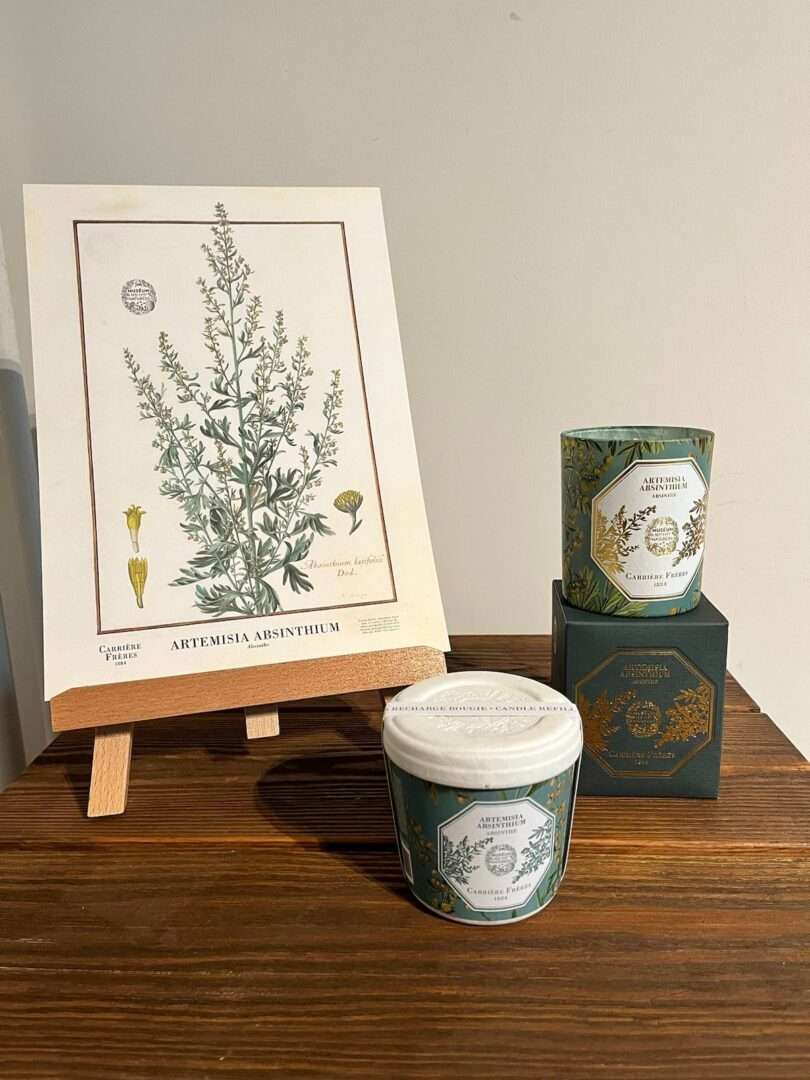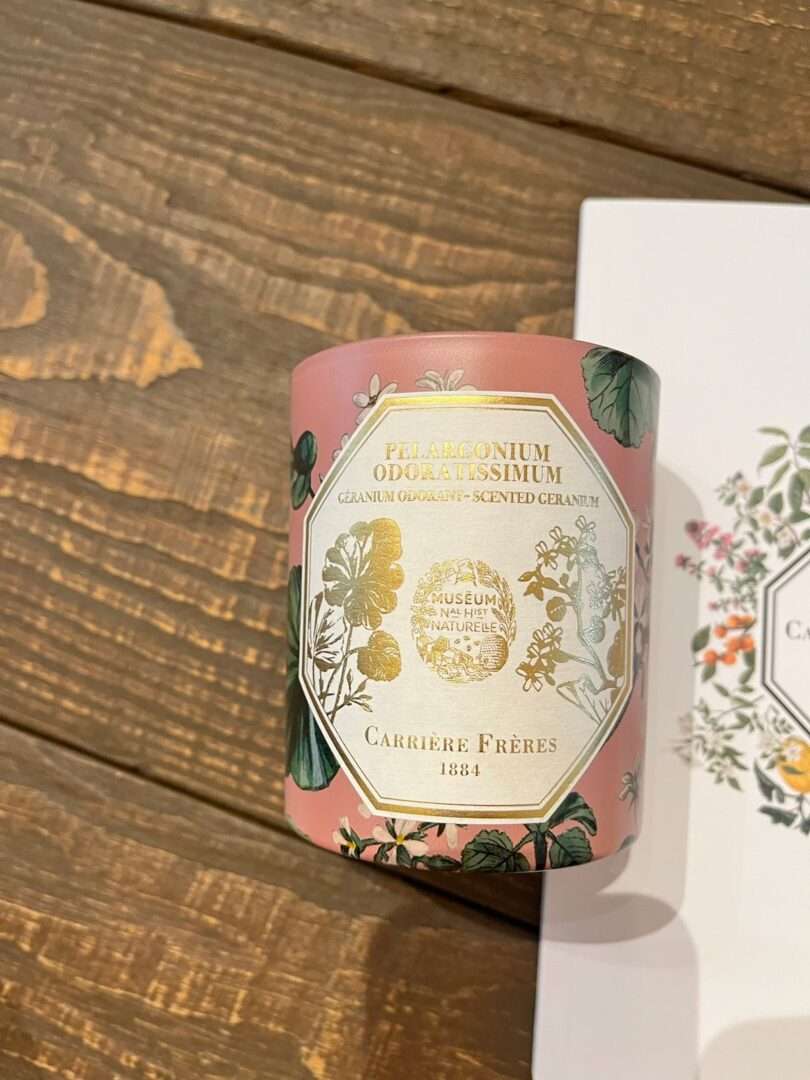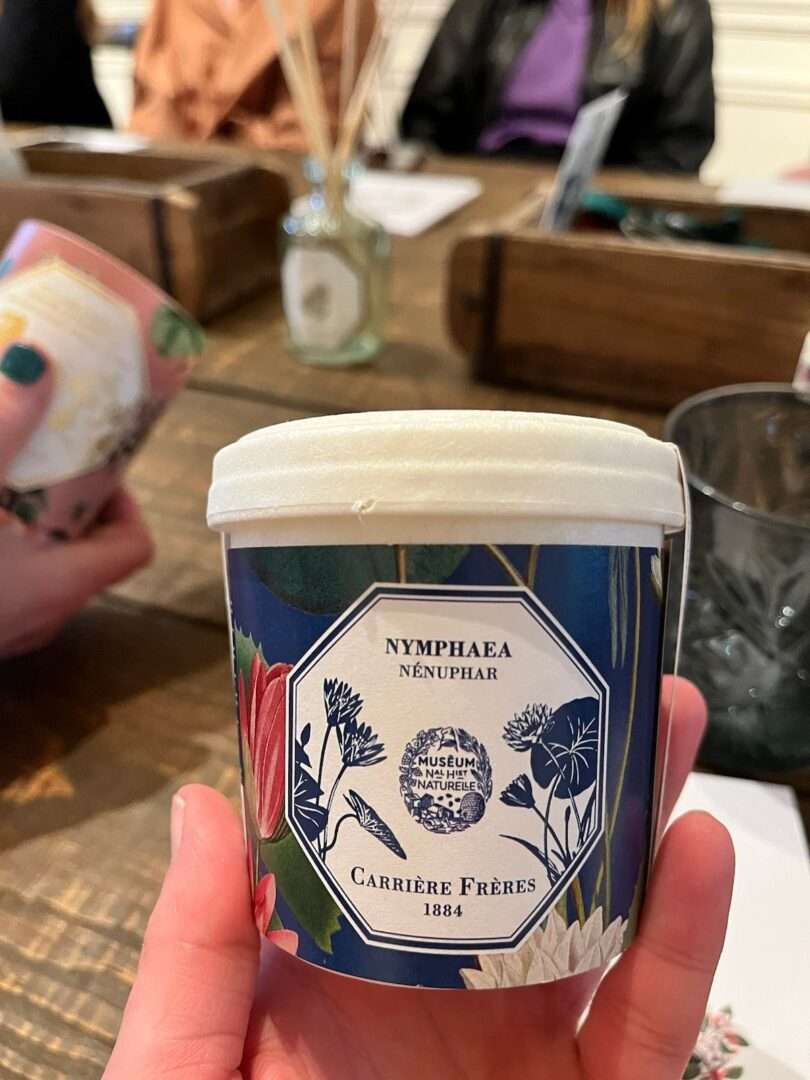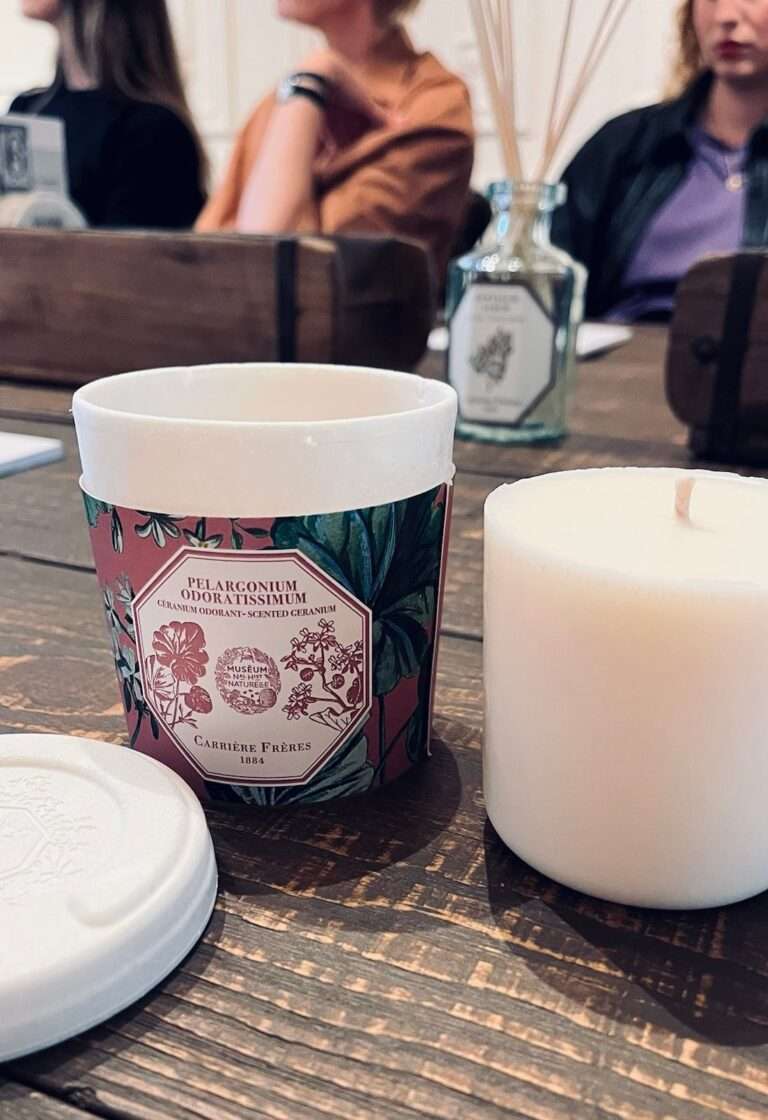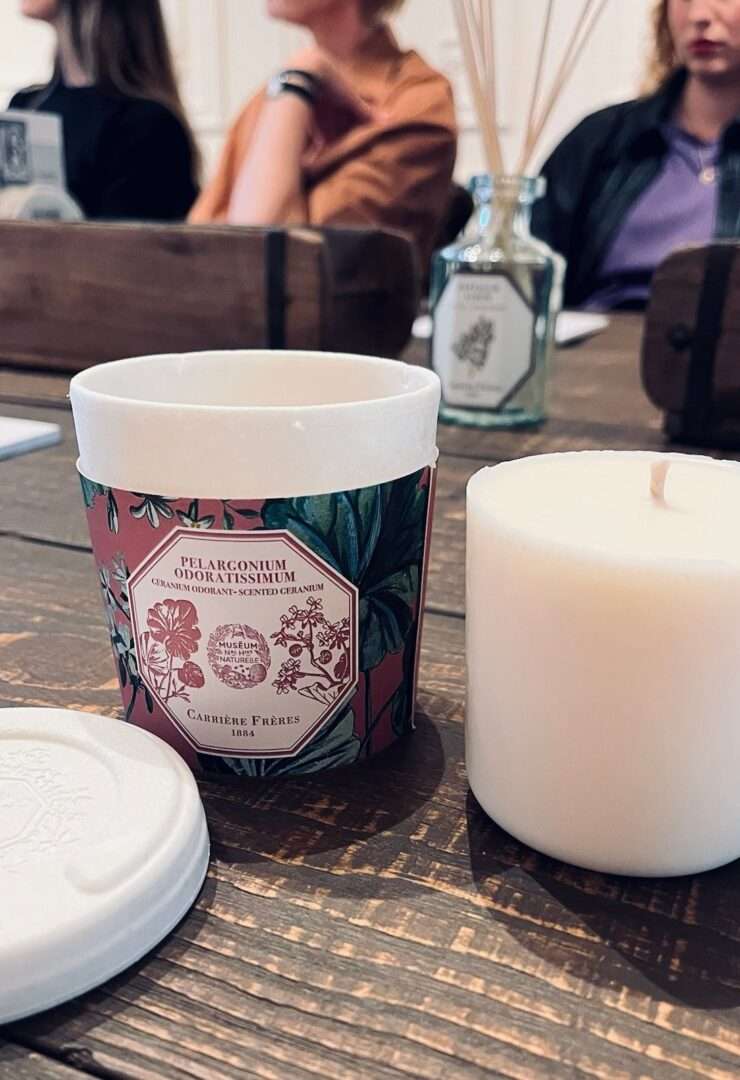 After the lecture, it was the turn of us guests to get active. The lovely florist Ricarda Grimm from Grimms Blumerie showed us how to tie a wonderful perfectly imperfect bouquet, which – casually tied – became a real eye-catcher. From columbines, delphiniums, peonies, mint, lilies, lady's mantle, chamomile, lupine, carnation, alkanet, clover, sweet pea and many more, each of us created our own wonderful bouquet, which we were able to take home along with a lovingly packed goodie bag.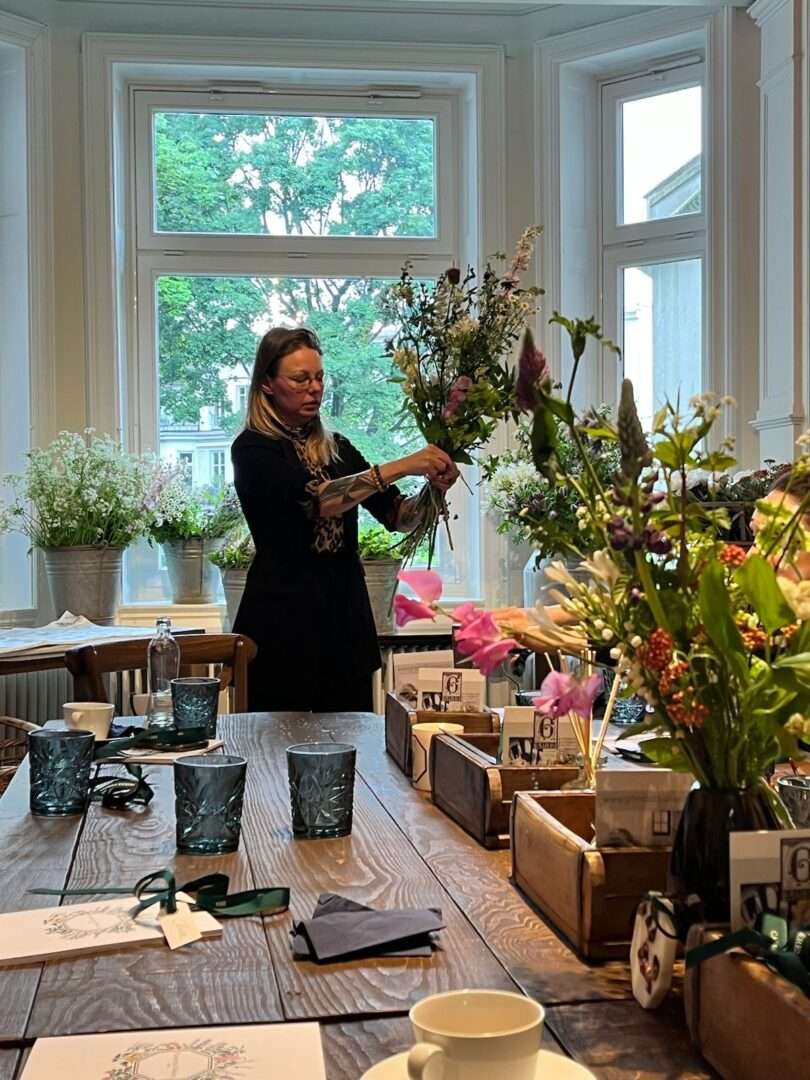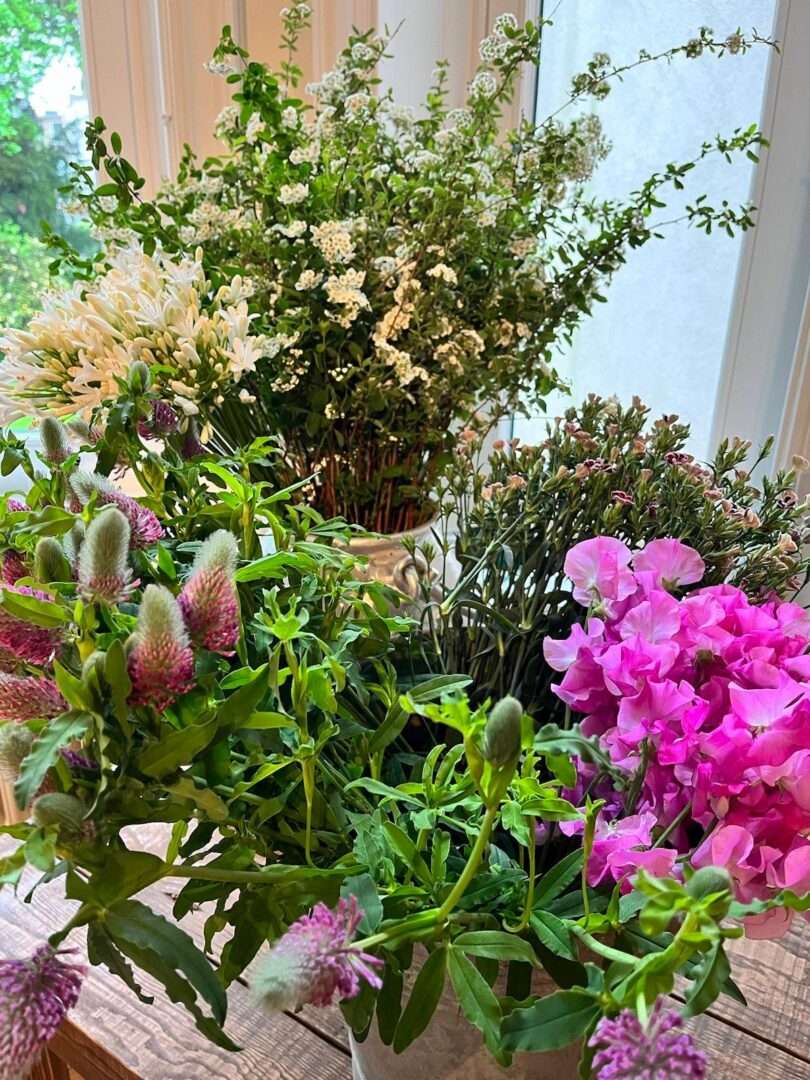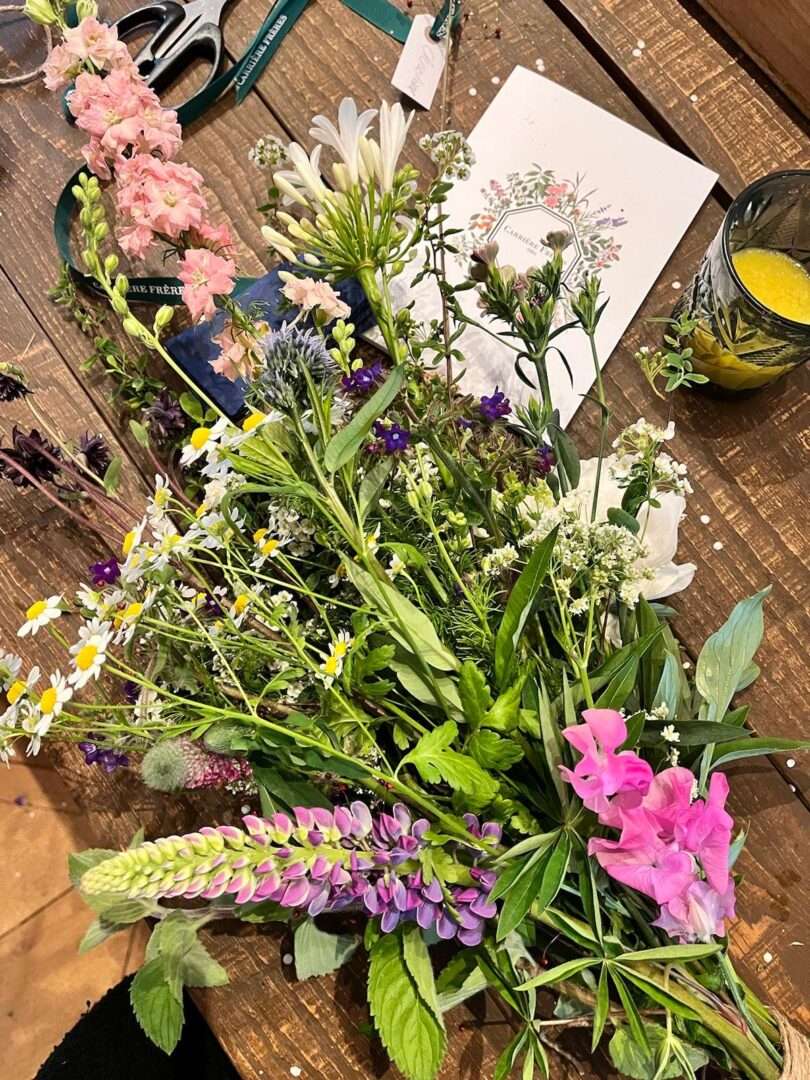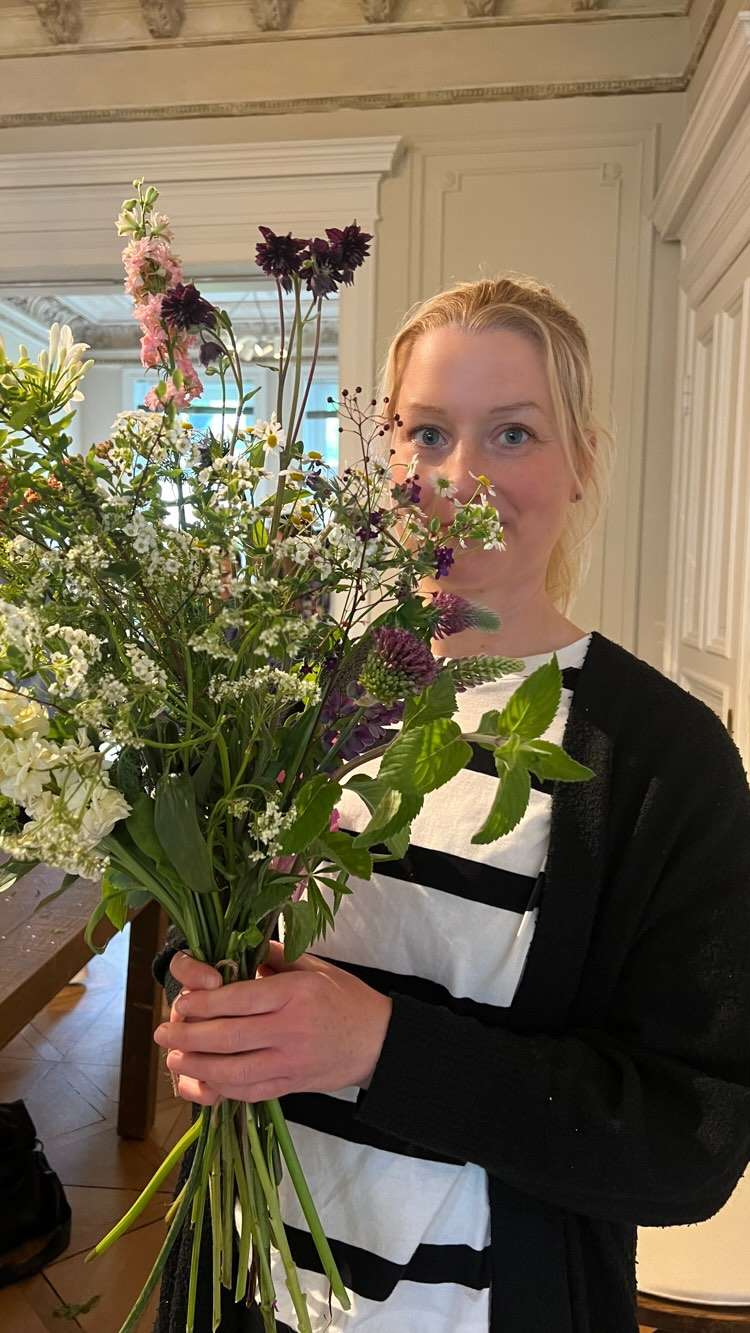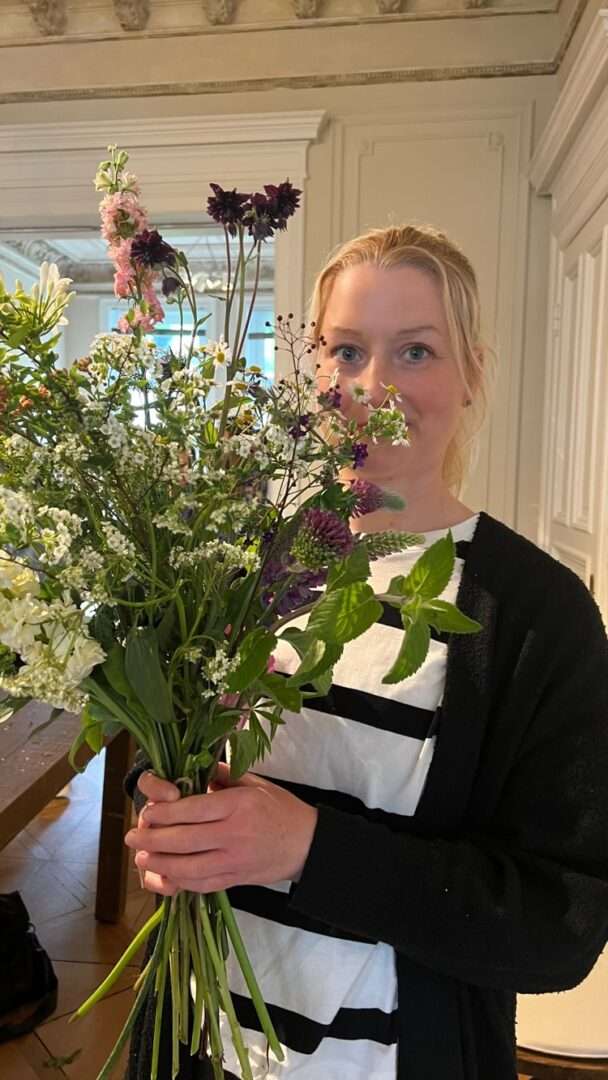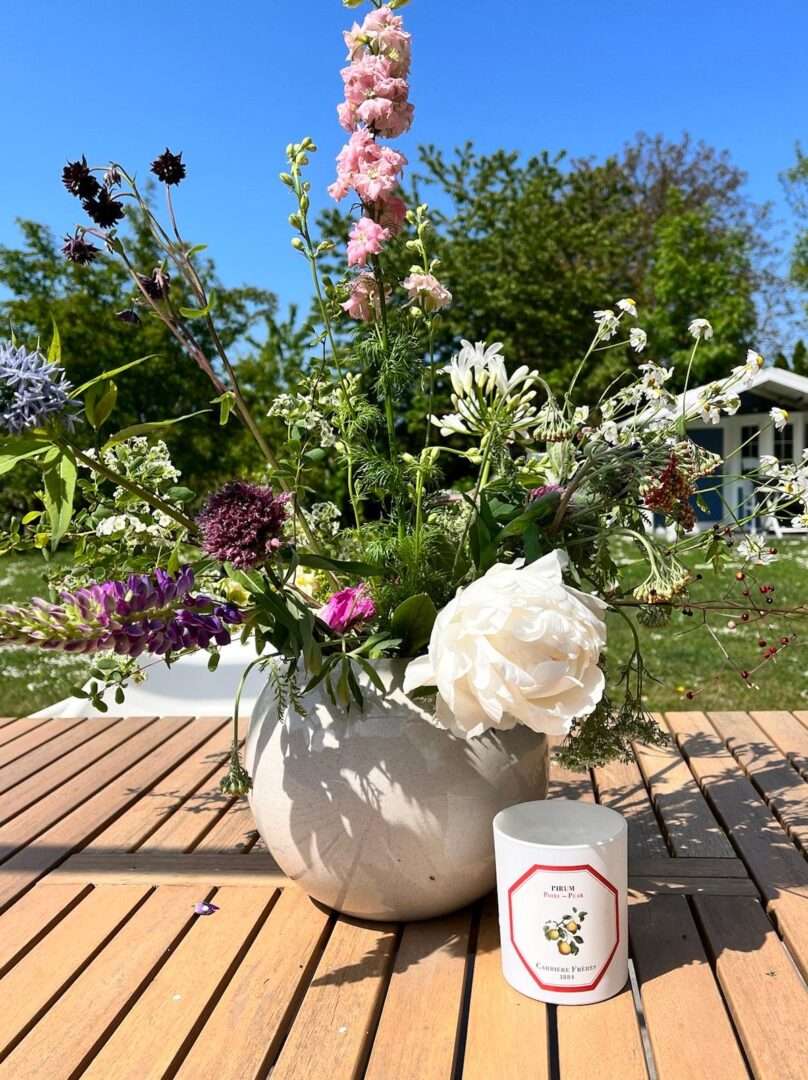 The bouquet survived the train ride back home almost unscathed, and so I was able to photograph it right away in our garden with my favourite Pirum candle from Carrière Frères.
An all-around well-made and unique event of this so special traditional brand from France, from which I could really take a lot of information, conversations and impressions for me. In the future, I will look at, review and enjoy the already beloved room fragrances of Carrière Frères with even more loving eyes. Thank you to the distributor Valin for this wonderful experience! 💚