For the grand finale of our series on the creations of Kinetic Perfumes I present you the two eaux de parfum Sillage and Nel and may – as a special highlight of this initially last post on the young brand – also raffle a bottle of the two fragrances reviewed today. You can find out which one at the very end of this article. But first to Sillage and Nel, which I am already really excited about.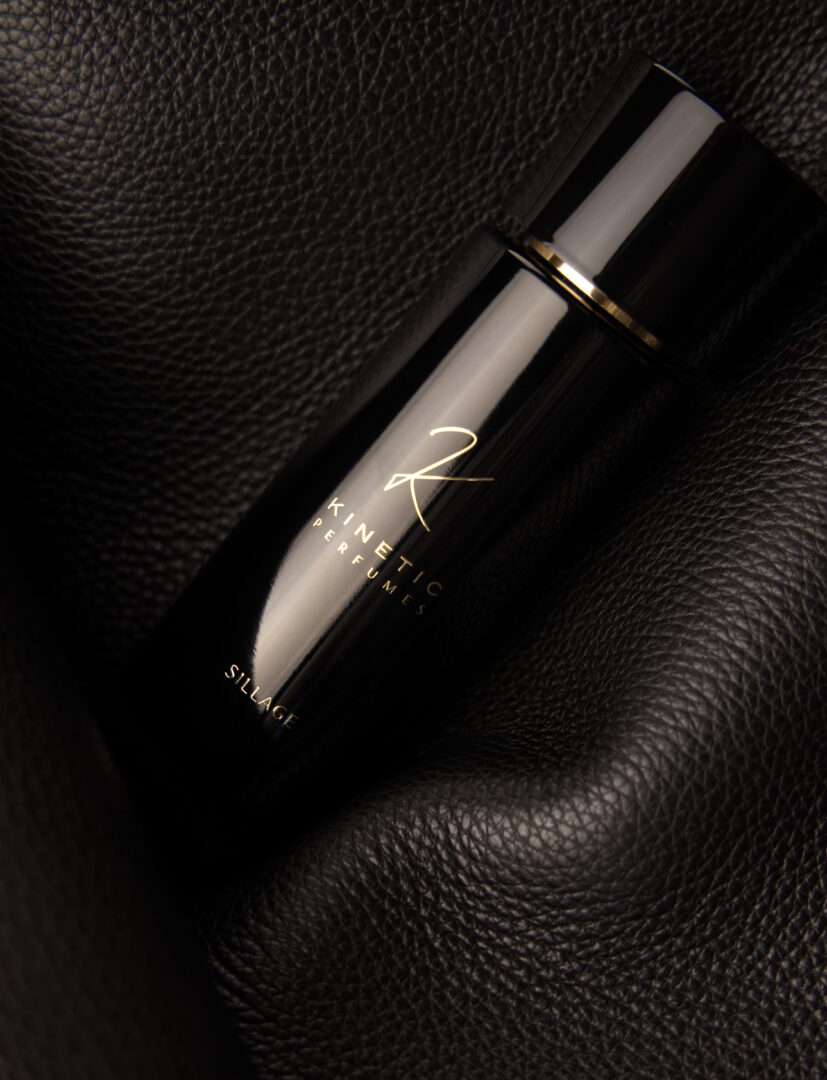 I'm also linking you to my last three fragrance reviews of Kinetic Perfumes below, which are:
Sillage – Beguiling scent trail
Sillage is a word that fragrance lovers are certainly familiar with. It can be freely translated as scent trail, the scent that can still be perceived when a person passes by. A strong sillage speaks for an intense, room-filling perfume, a weak sillage rather for a light, transparent, rather skin-filling creation.
The French word sillage means something like a track drawn on the water by a sailing ship. In the context of perfume, sillage describes the trace a person leaves with their perfume. The train of a dress, the tail of a peacock, an invisible trail. Right behind you.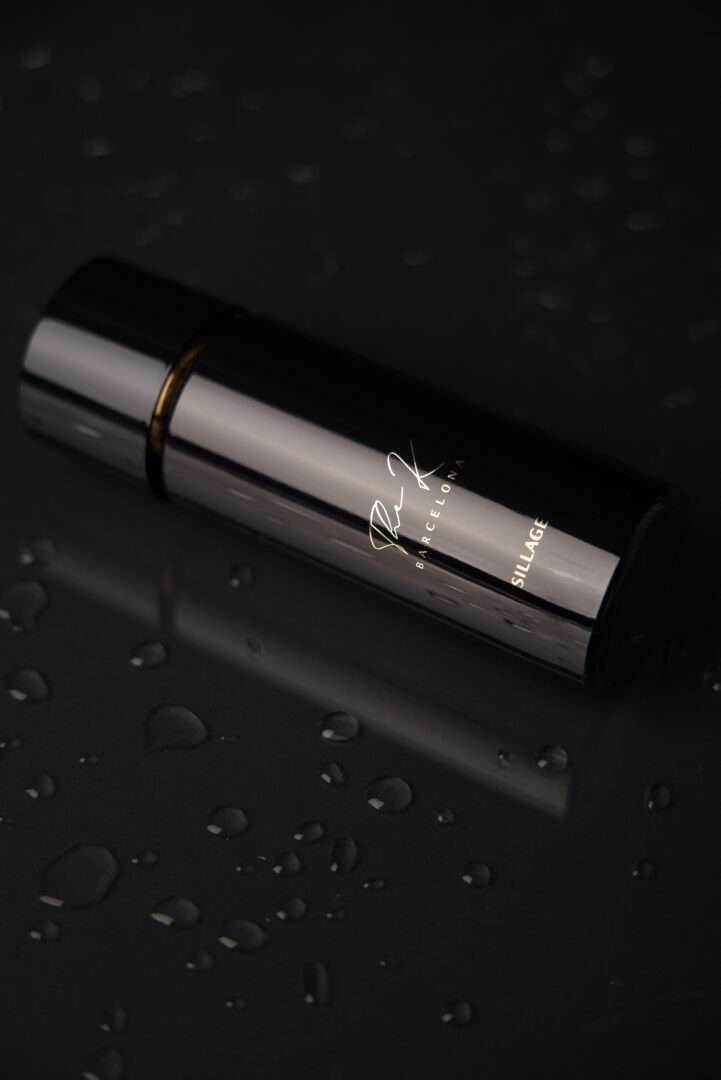 Christian Carbonnel combined for Sillage the fragrance notes of agarwood (oud), violet, saffron, incense, jasmine, raspberry, suede, musk, vanilla, benzoin resin and amber. Another oud scent, this time combined with raspberry and incense, while in Kayu – we remember – yes mandarin and powder notes were used.
Nomen est omen – Sillage
Smoky and leathery agarwood notes dominate the opening of Sillage, dark, edgy and striking. In the ranks of the fragrance house's creations sniffed so far, this opening is perhaps not the most lush, but definitely the most impressive. Soon the violet provides soft powder notes in the background. The frankincense carries a cool breeze through the fragrance, while the saffron underlines and intensifies the medicinal and dark nuances of the oud.
A velvety jasmine creaminess slowly spreads, accented by the dark red and tart fruit notes of raspberry, which adds exciting accents to the creation. Slowly Sillage calms down. The smooth and creamy nuances make the oud look softer. The formerly strong leather gradually becomes soft suede, underpinned by the warm, milky-powdery and balsamic notes of amber, musk and benzoin resin.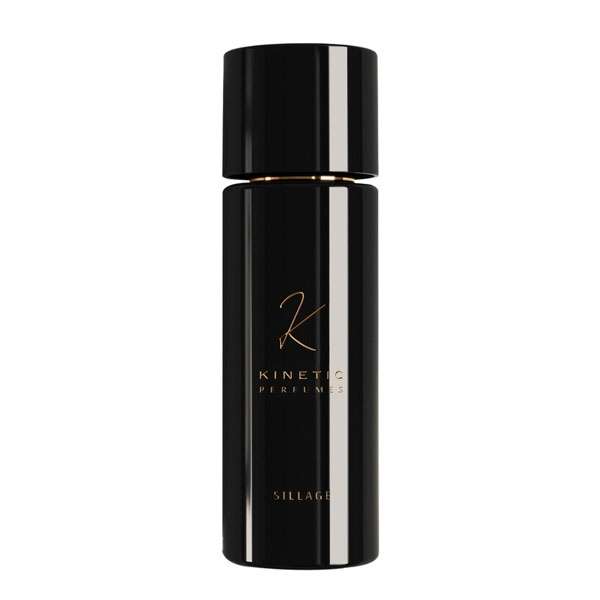 Sillage is a powerful and expressive mix of oud, leather and raspberry, underpinned by creamy, powdery and amber notes. A fragrance with a medium to strong presence in the opening, which gradually becomes softer and calmer. Fans of fruity-smoky leather and agarwood compositions should definitely take note of this creation. Personally, I would see Sillage more in the cooler season and as less suitable for work and office, but more a fragrance for the evening or going out. 🖤
Nel – dream in pale pink
The bottle of Nel is dressed in delicate pink, which makes me so purely visually think of a feminine, perhaps girlish fragrance. Not a loud and lush scent like the bright pink Aura, whose tangy fruit nuances were absolutely opulent. My guess with Nel is more of a floral scent, rose, a rather transparent, delicate olfactory creature. However, a look at the press text quickly makes this assumption disappear.
Sensual, playful, wild – Nel is a daredevil, a troublemaker, an irresistible heartbreaker. And yes, Nel is real – so real that we decided to create a fragrance that embodies her, because one galaxy is not enough to contain her energy.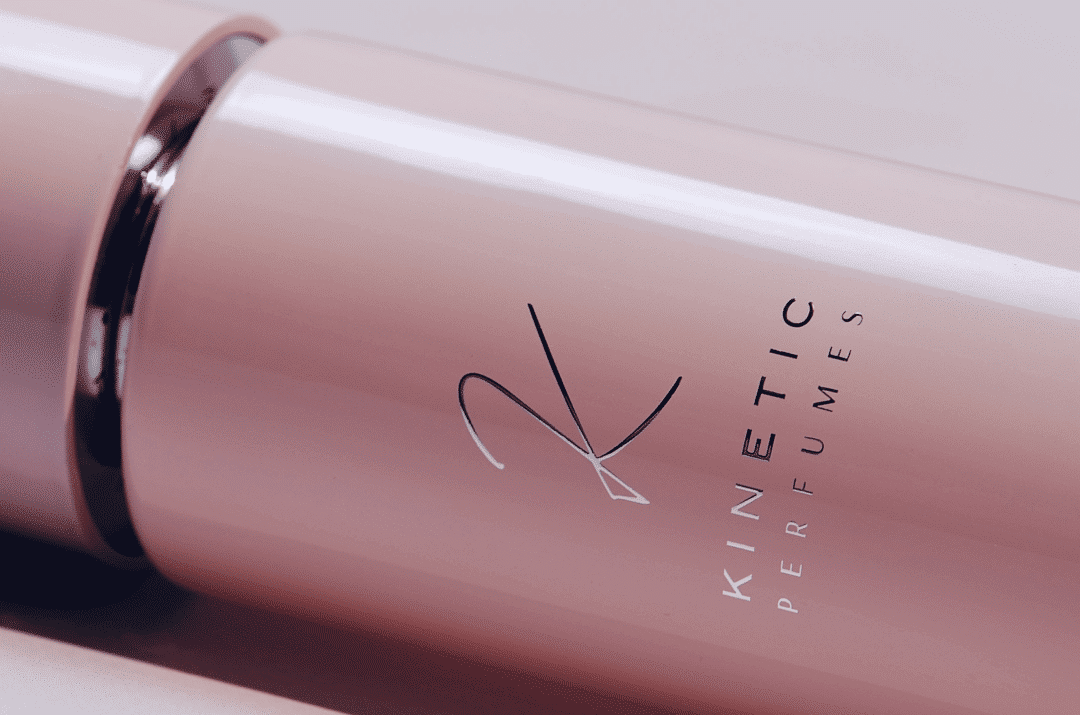 To conclude this resenzion series, I present you with Nel, a fragrance created by another perfumer. None other than Mark Buxton created the lively composition with the help of lychee, apple, geranium, rhubarb, marigold, rose, jasmine, scratchberry, magnolia, oakmoss, vanilla, amber and cedarwood.
Simply magical
Springlike nuances Nel reveals from the first sniff. Fine fruit accents of sweet apple, tart lychee and the tingling notes of rhubarb combine with minty floral geranium and gently soapy rose. Nel is truly not lush pink like Aura, but is a delicate pink, a pastel scent that is romantic and innocent. The rose is the protagonist of the creation. All other olfactory ingredients in the composition are turned towards it.
Rhubarb, in particular, is perceptible far into the fragrance's progression, nestling with jasmine and magnolia, which provide a brightly floral and creamy underpinning in Nel. These supple and soft notes are underscored by the subtle, softly earthy accents of oakmoss, which joins warm and vanilla wood nuances in the base.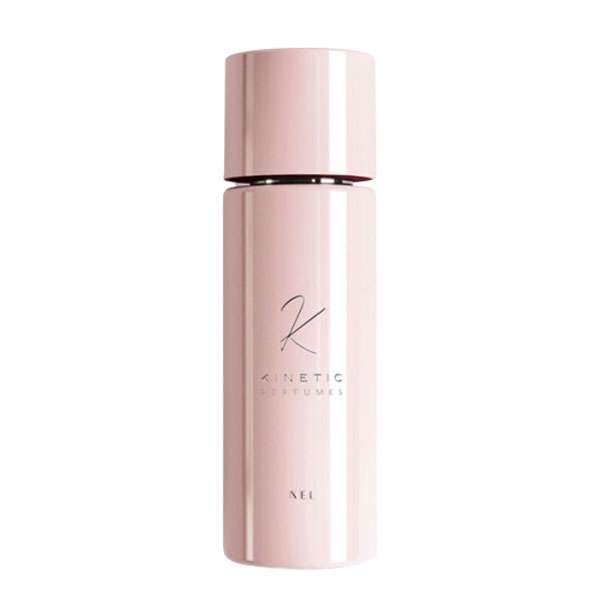 Spring-like, romantic and enchanting – Nel is a fragrance to dream with, to unwind with, a fragrance made of delicate rosé, feminine, elegant and modern. Despite the girly colour and all the romance, I don't necessarily see Nel as girlish or playful. I think of the fragrance more as grown-up, as a rose that knows what it wants and yet seems flirtatious and innocent. However, I don't see Nel as a troublemaker or a go-getter. A beautiful and excellently composed creation by Kinetic Perfumes that, thanks to its medium presence and persistence, is the perfect scent companion for any occasion during the warmer season. If you love rose scents and rhubarb, you should definitely put this fragrance on your to-try list or win it in our giveaway. 💕
Giveaway
We are giving away the following treasure from Kinetic Perfumes, for which we would like to express our sincere thanks to the brand itself:
1 x 100 ml bottle of Nel by Kinetic Perfumes worth € 179
How do you get into the lottery pot? Very simple! Leave us a comment below this article up to and including Monday, 29.05.2023. On Tuesday, 30.05.2023, the lucky winner will be informed by us via email.
You can find the conditions of participation here.
We wish you good luck 🙂