Great Britain has a new king, and the noble British fragrance house Penhaligon's expands the range of Aus Liebe zum Duft with Solaris and Sartorial. What could be more natural than to let our gaze wander to the island and reverberate the royal festive mood of the past weekend. You may remember my last post on Highgrove Bouquet, the gorgeous lime blossom scent inspired by the gardens of King Charles III at his country estate Highgrove (read it here).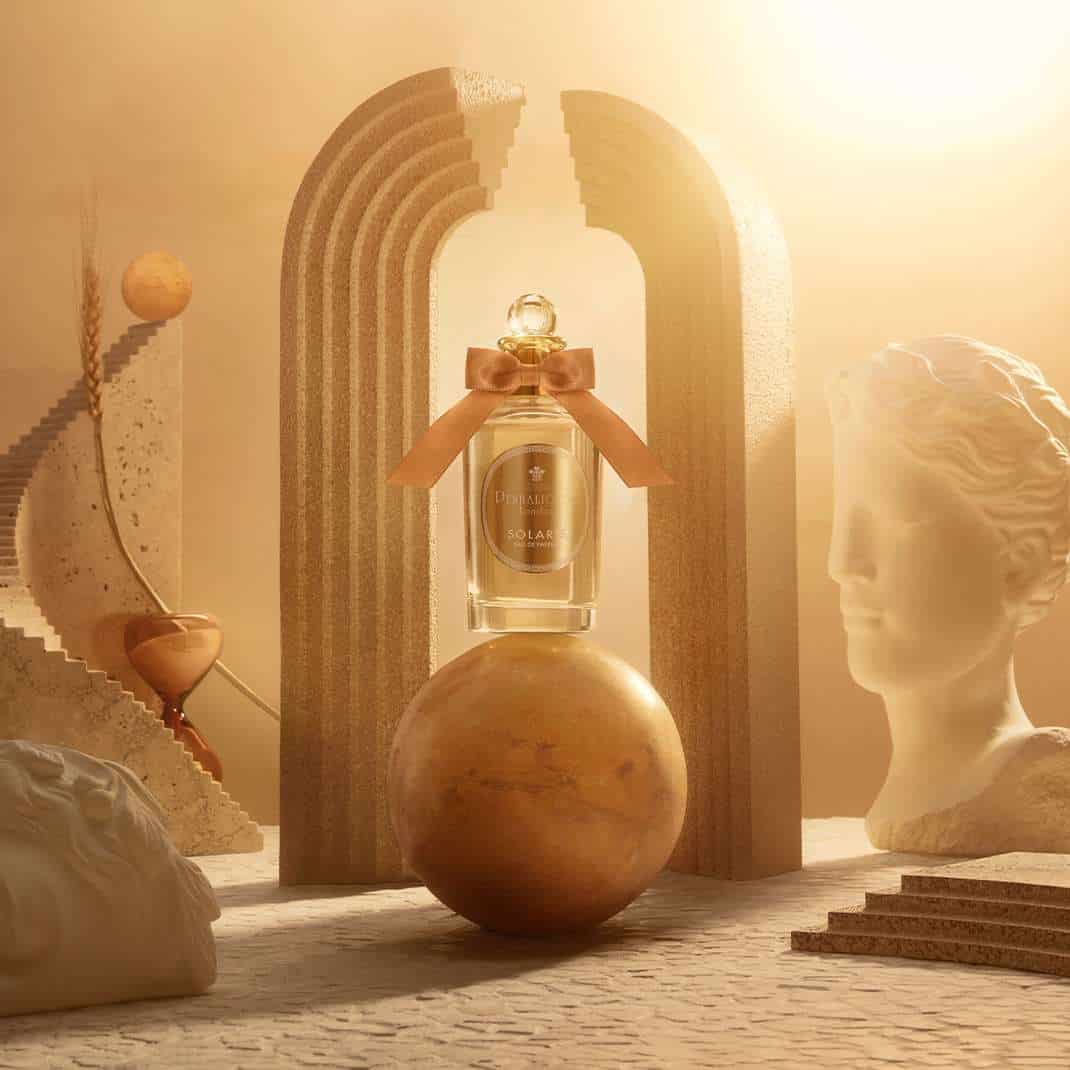 Also, today we are devoted to flowers. For Solaris, the sun fragrance, pays homage to the yellow tropical flower ylang-ylang, while Sartorial is dedicated to lavender. So, entirely different will be today's two creations, and yet I strongly suspect that they will carry the typical British sophistication and royal nobility. Because nothing else we know from Penhaligon's.
Solaris – The light of the sun
Solaris has only been available for a few days at Aus Liebe zum Duft, and I am very pleased that I can also write a review of the eau de parfum so promptly. The creation is part of the British Tales Collection, which seems to include all fragrances that are not assigned to the Portraits or Trade Routes Collection. It is a creation dedicated to the sun. This is already clearly recognizable from the name, because "solar" is, after all, understood to mean everything that relates to the sun. Also, the beautiful box decorate some suns, which is why I classify the source of inspiration as secured.
A powerful beam of light makes its way, illuminating the horizon and displacing the darkness. Fresh and warm at the same time, this spherical fragrance has a gravitational force that we can not escape.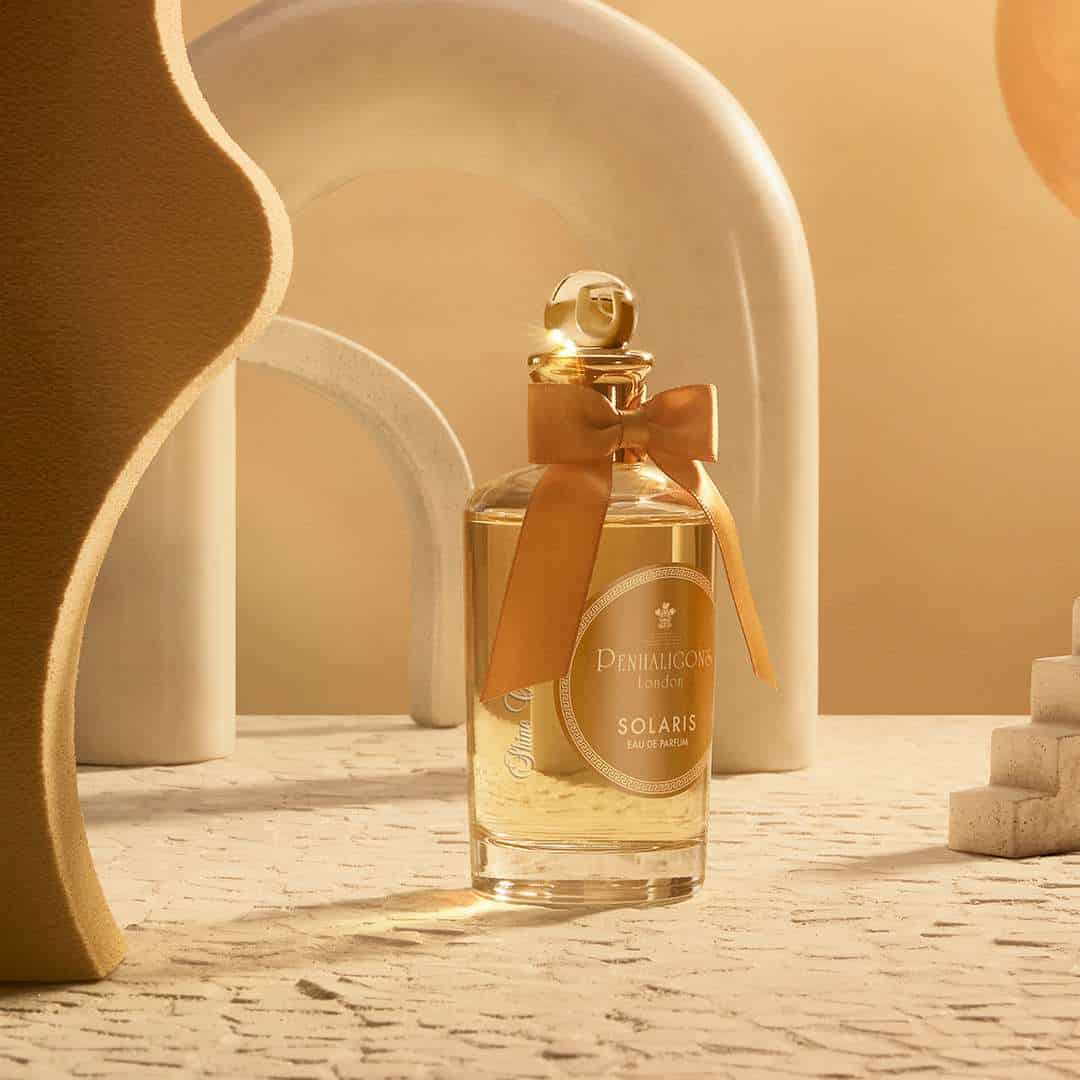 Unfortunately, I can't tell you who was responsible for the creative work on this composition, because I couldn't find any information about it anywhere. But the fragrance notes are familiar to me, namely blackcurrant, ylang-ylang, sandalwood and vanilla.
In the light of the sun – Solaris
From the very beginning, Solaris reveals its opulent and sumptuous floral nature. The honeyed and golden notes of ylang-ylang provide a sunny, tropical-like creaminess that is radiant, bright and wonderfully airy. Blackcurrant provides tart fruit accents that are underpinned by citrus nuances. These underline the lightness and transparency of the floral fragrance and harmoniously prevent the lovely bouquet of flowers from becoming too lush.
Sandalwood gives the creation warmth, durability and – despite all the airiness – a certain grounding. The wood gives itself very submissive and restrained. It stays almost shyly in the background of the fragrance, while the vanilla with its enchanting spiciness and creamy sweetness surrenders completely to the flowers.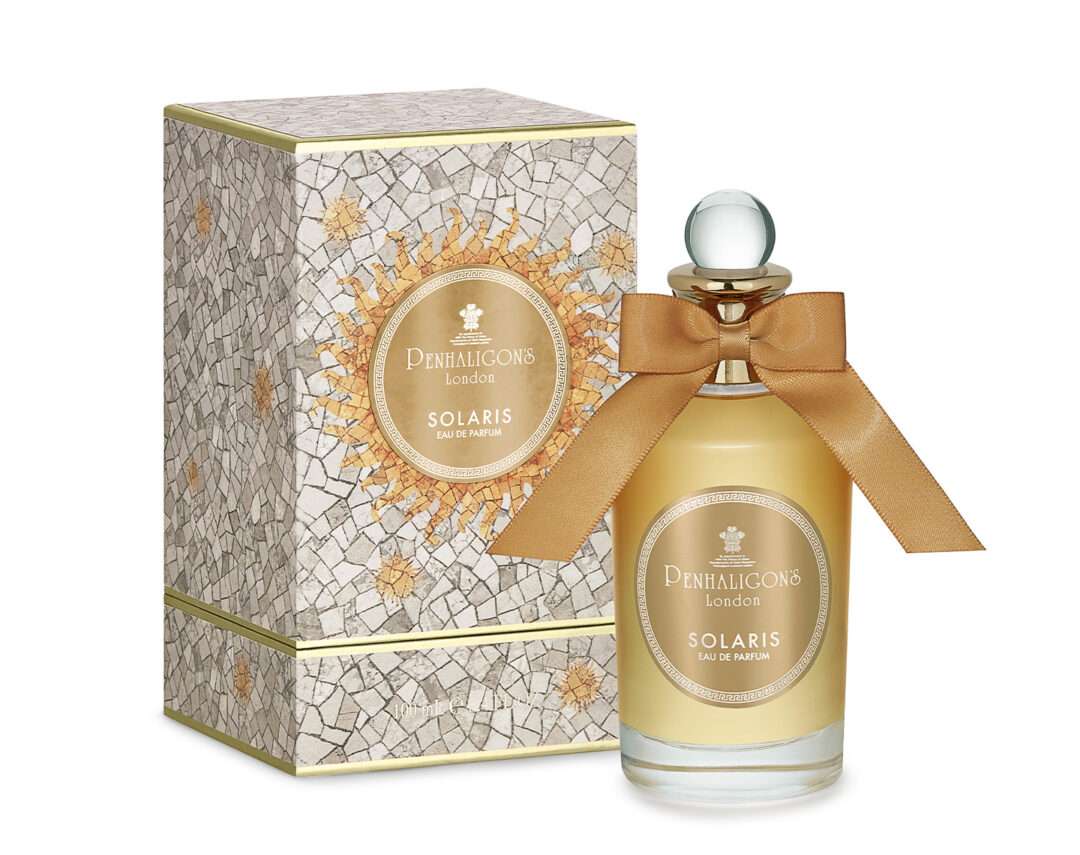 Solaris by Penhaligon's is a summery floral fragrance that delivers exactly what it promises: good mood and pure sun! A lovely and creamy composition with a magnificent heart of golden-yellow ylang-ylang, underpinned by citrus-fruity accents and warm-spicy nuances, which should please friends of sweet floral fragrances with medium presence and excellent durability excellent. If you are still looking for a floral summer fragrance for any occasion, you should definitely try Solaris by Penhaligon's.
Sartorial – The tailor's fragrance
Die-hard Penhaligon's fans will of course know that Sartorial is by no means a new launch. The eau de parfum was created in 2010 by Bertrand Duchaufour, whom I highly admire, and pays homage to Norton & Sons, a bespoke tailor based on London's Savile Row. Founded at the beginning of the 19th century – and thus a few decades older than the traditional brand Penhaligon's – Norton & Sons dressed over the years everybody who is anybody and has a sense for exclusive and elegant men's fashion. Numerous members of the royal family were, of course, among them, as well as famous actors, athletes, adventurers and many others.
Only obvious, then, that these two noble British brands come together and this in a creation by master perfumer Duchaufour. Wonderful, isn't it? Now, as mentioned, the fragrance is not new, but was not available at Aus Liebe zum Duft for quite some time. But now it has made an olfactory comeback and is now back in our range. Very lucky, because the men's fragrance is still very popular.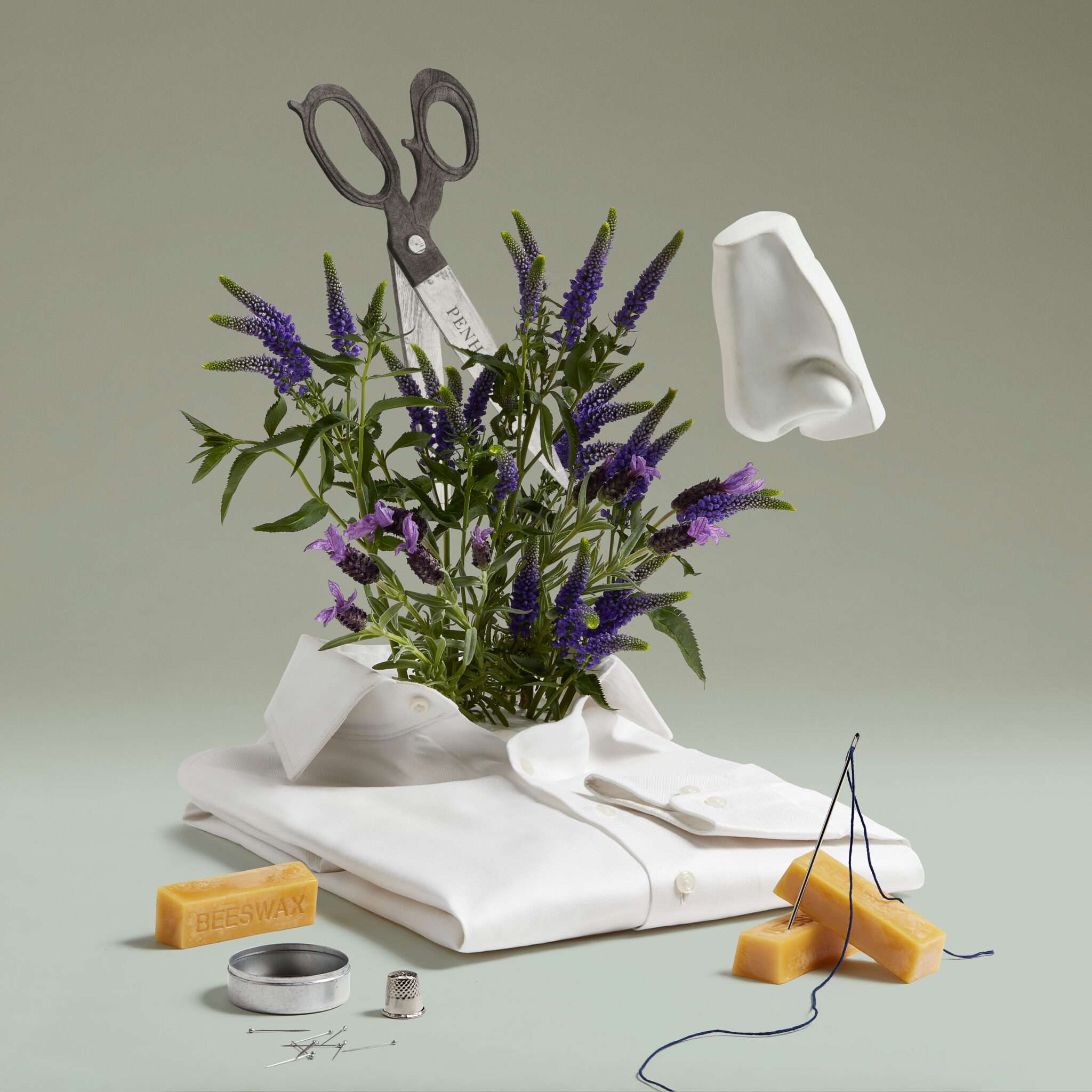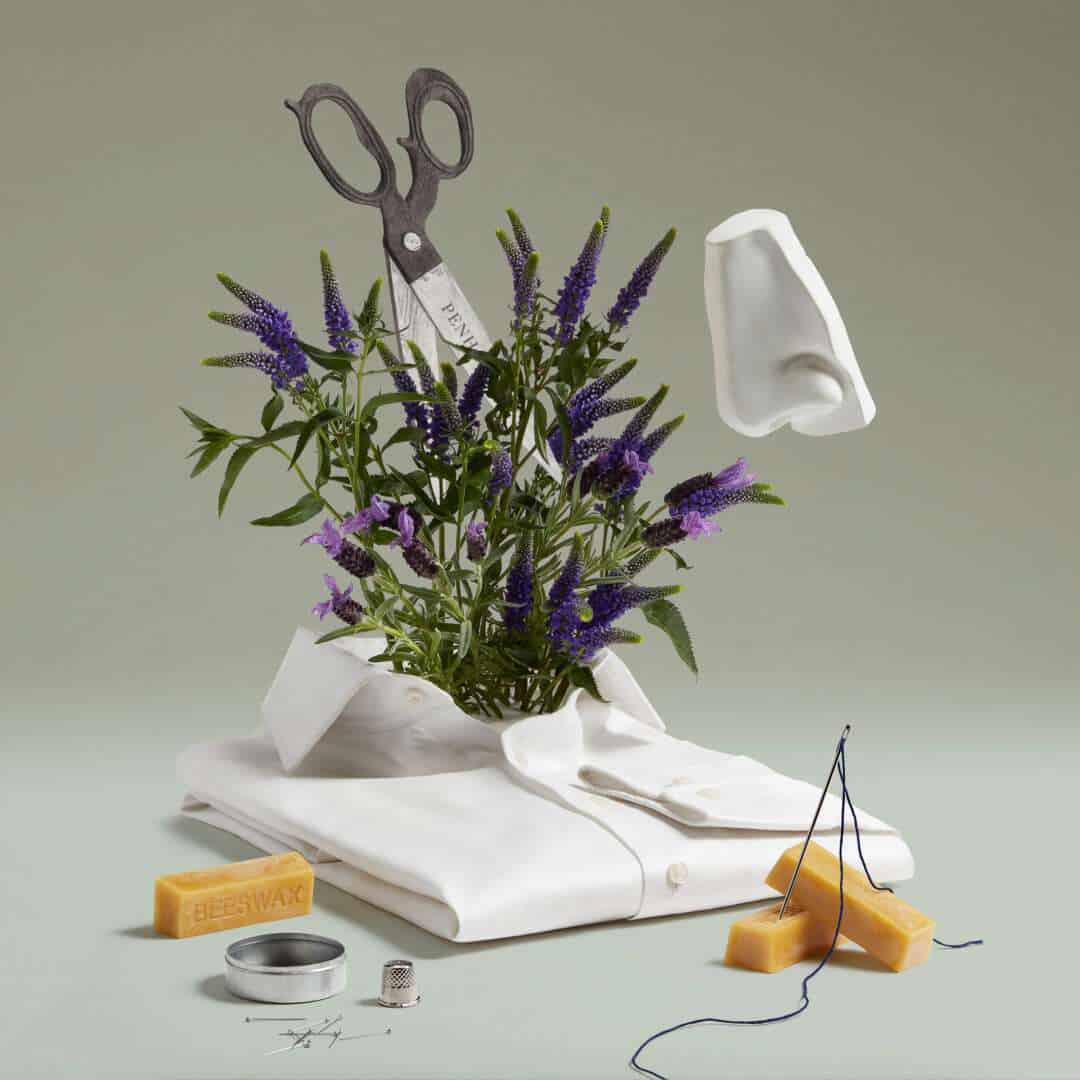 According to the press release, Bertrand Duchaufour was inspired for the creation of Sartorial by the smell in the Norton & Sons bespoke tailor studio and used for the Eau de Parfum the fragrance notes Violet Leaves, Orange Blossom, Cardamom, Black Pepper, Ginger, Neroli, Ozonic Notes, Metallic Notes, Beeswax, Cyclamen, Lime Blossom, Lavender, Leather, Patchouli, Myrrh, Cedarwood, Tonka Bean, Oak Moss, White Musk, Honey, Woods, Vanilla and Ambergris.
Tailor made fragrance artwork
As opulent as the mass of fragrance notes may seem when read, Sartorial appears light and almost minimalist when sniffed. I smell lavender, beautifully conceived and very authentically realized, and I also clearly perceive a metallic coolness. A tart spiciness pervades the creation, dark, peppery and deep, at times forest-like, underpinned by the dry airiness of the ozonic notes that seem so elusive.
Leather also flashes here and there in the course of the fragrance, strong, dark leather, which, however, never pushes itself into the foreground, even if it could do so with ease. Woody and balsamic notes blend in the finish with the still tart, spicy, airy and delicately soapy lavender, which comes across as elegant, stylish and sophisticated as a gentleman of the British upper class. Underpinned by a gentle melange of powdery and vanilla honey nuances, Sartorial finally fades out gradually.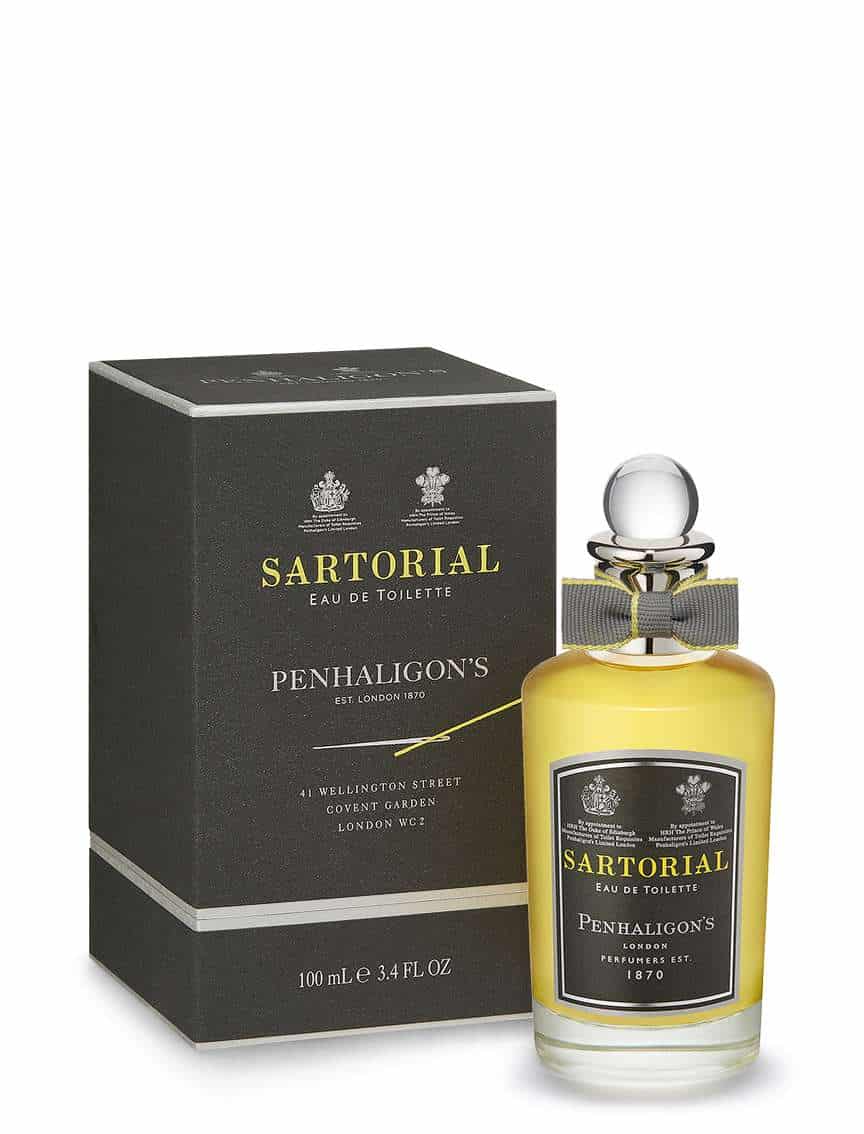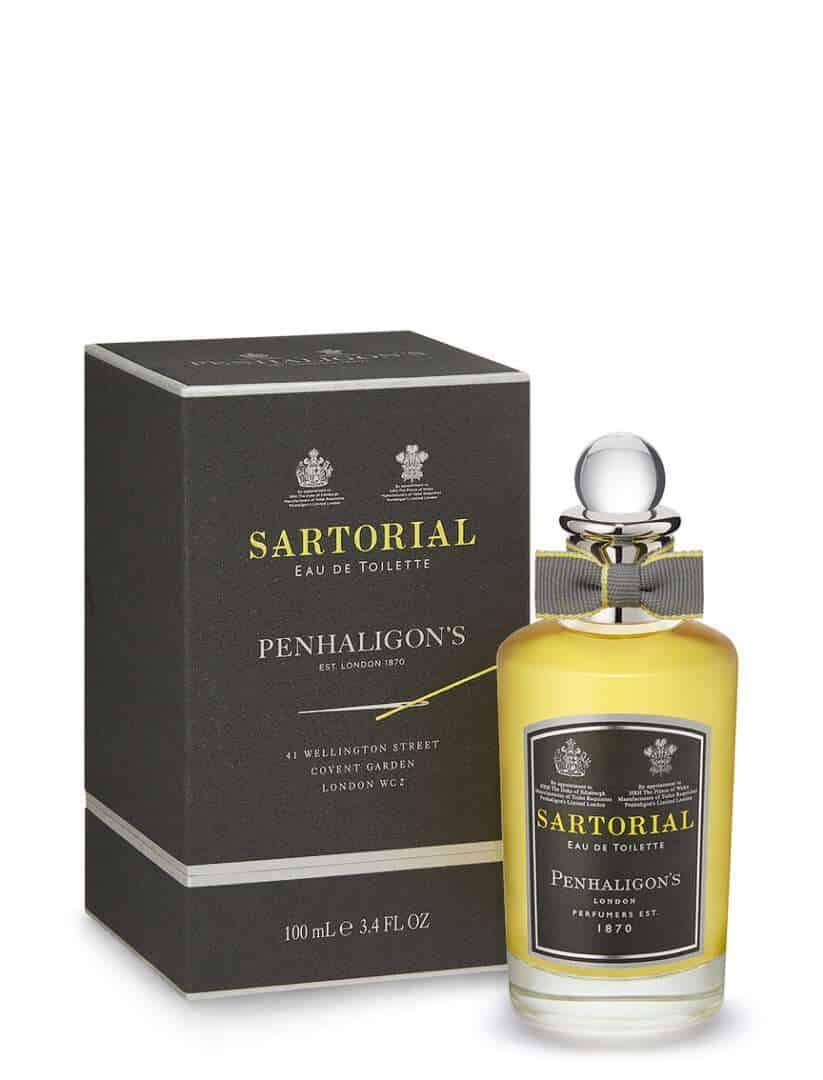 Sartorial is a modern and timeless lavender scent that looks very elegant, classic and classy and for me fits perfectly with the traditional British brand Penhaligon's. Very well composed and finely balanced, as known from the creations of perfumer Bertrand Duchaufour, Sartorial is a woody, spicy and fougère lavender creation, underpinned by cool and sweet nuances. Aristocratic, exquisite and stylish like a tailor-made suit by Norton & Sons, this eau de parfum is just right for the distinguished fragrance lover with a penchant for British understatement. Grandiose!