Our fragrance journey brings us today with Highgrove Bouquet by Penhaligon's, one of my favourite British niche fragrance brands, to southwest England. Very close to the small town of Tetbury is the country estate Highgrove House of King Charles III, which is particularly famous for its magnificent gardens. It is therefore hardly surprising that the eau de parfum Highgrove Bouquet is a creation inspired by these same lush gardens and the multifaceted richness of their fragrances.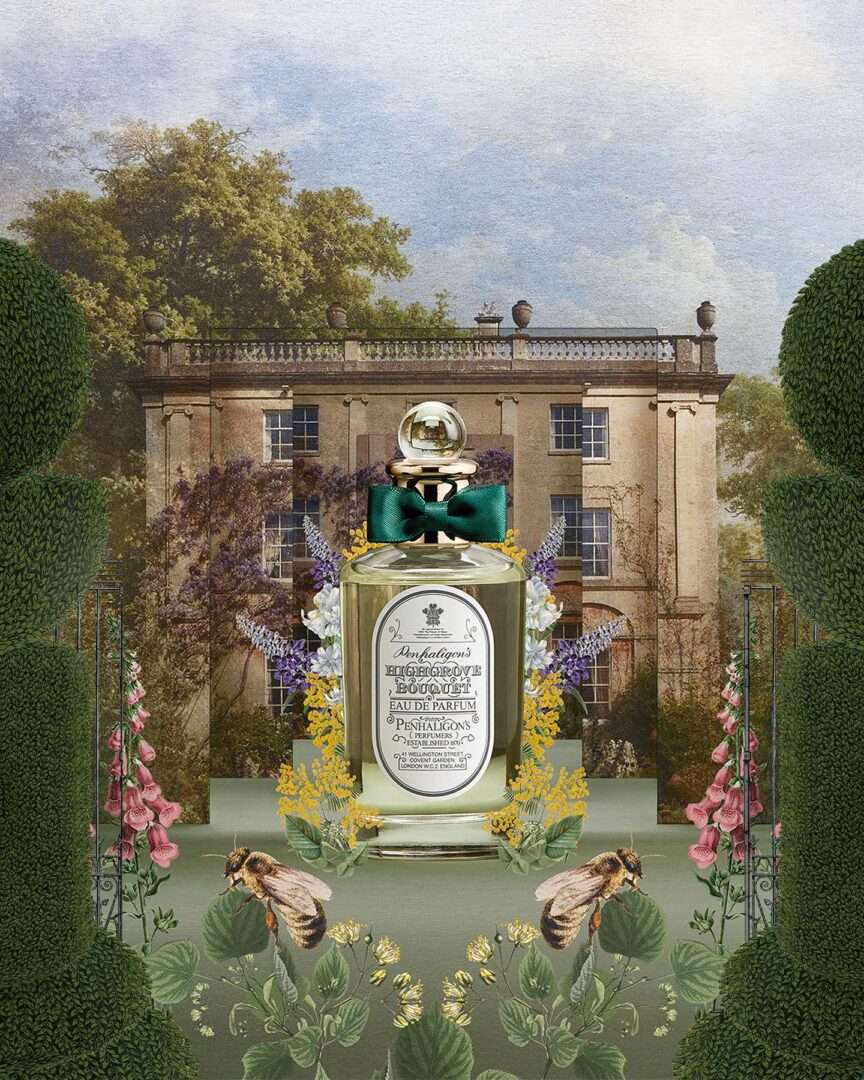 Rare ingredient: lime blossom
One ingredient made me immediately curious when researching the creation: Lime blossoms. These do not occur too often in fragrances and when they do, they are rarely implemented prominently. That makes me a little sad, because the scent of lime blossoms is definitely something really fine.
Those who have been active in the niche fragrance sector for a while will surely remember the wonderful lime fragrance Tilleul by Parfums d'Orsay, which has unfortunately been discontinued for quite some time. Acca Kappa's lime scent Tilia Cordata comes to my mind, as does the eau de parfum Tilia by the Cologne-based brand Olfactive Pharmacy or Jo Malone's French Lime Blossom. But then it already becomes very sparse. Do you have another insider tip?
Royal estate: Highgrove House
I would like to say a few words about the source of inspiration of Penhaligon's eau de parfum, because Highgrove Bouquet is of course also a tribute to the royal family residence of King Charles III and his wife Camilla. Highgrove House has been owned by the Duchy of Cornwall since the early 1980s and is thus automatically managed and run by the Duke of Cornwall.
Thus, for over forty years, it has been one of the favourite retreats of the then Crown Prince Charles, who revived the formerly overgrown gardens. Ecology, environmental protection and sustainability have been particularly important to him for decades and so the entire estate with about 6 hectares of land – including the manor house – was designed and rebuilt by him according to these principles. Today, the gardens of Highgrove House are a magnet for visitors and not only attract tens of thousands of tourists to the tranquil county of Gloucestershire each year, they are also a retreat and habitat for numerous birds, insects and wildlife.
Highgrove Bouquet – Penhaligon's
One of the many tree species on this property is the hanging silver lime, Tilia petiolaris, whose flowers emit a strong and beguiling fragrance that can be sniffed all the way across the expansive wildflower meadows and is noticed and mentioned by many garden visitors. Perfumer Julie Pluchet was commissioned by Penhaligon's with the olfactory realization of Highgrove Bouquet, a composition in which precisely those floral facets of the hanging silver lime are to take centre stage. It is rumored – as I could read in one place or another – that King Charles III himself should have been involved in the development of this eau de parfum in honour of his country estate in the days of the Crown Prince.
In which form this should have taken place and whether this rumour corresponds to the truth at all, I cannot tell you. Maybe it's just a good story, which Penhaligon's is well known for. I'm just reminding you of the fantastic story that the traditional British brand has dreamed up around its Portraits Collection.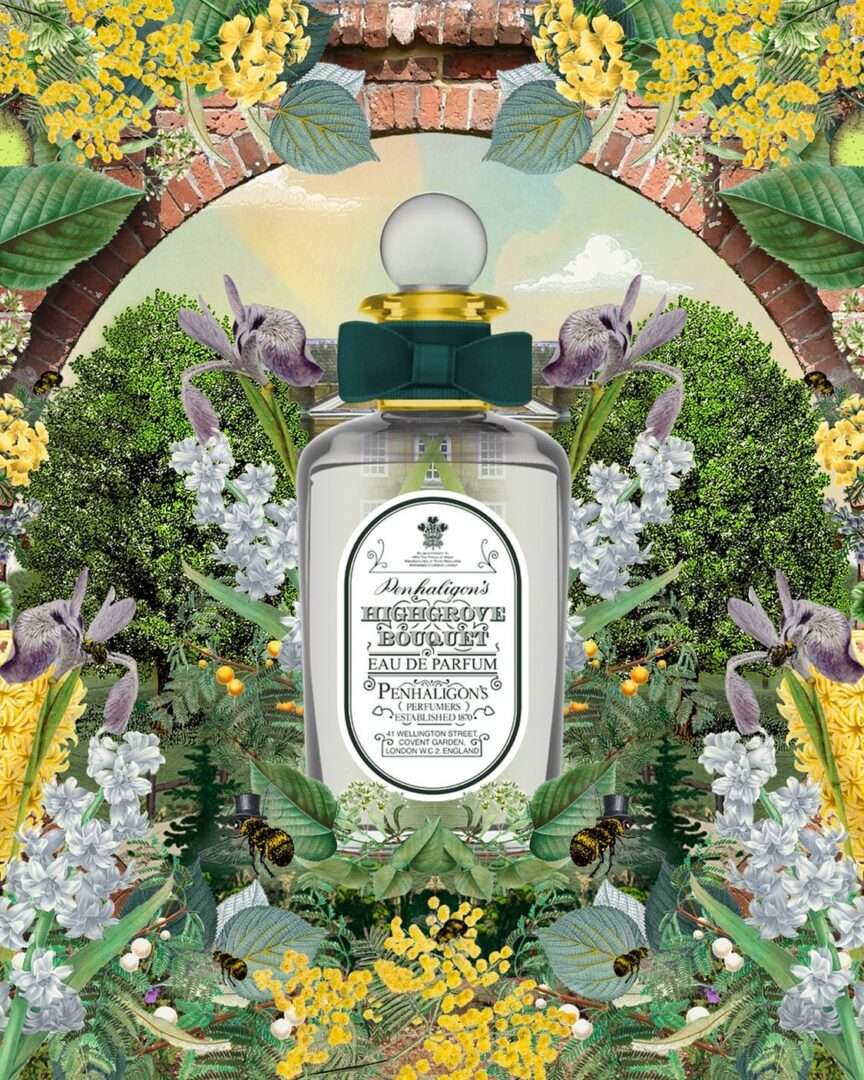 The fragrance notes of Highgrove Bouquet are quickly enumerated, because the perfumer Julie Pluchet, originally from France and living in the UK since 2012, used only lime blossom, mimosa and cedar wood for the eau de parfum by Penhaligon's. In terms of timing, the launch of the fragrance could not be better suited for two reasons: First, it's spring and thus the perfect time of year for a fragrance that sets the mood for summer with its floral notes. And secondly, we are only three weeks away from the coronation of King Charles III and a fragrance in honour of his family residence and along with the gardens he lovingly and passionately designed could not be a more worthy tribute from the iconic British brand Penhaligon's. 👑
Fragrant sunshine
Fine powdery and lovely are the lime blossoms in Penhaligon's fragrance reminiscence of the now royal gardens of southwest England, and do so without the sweet heaviness that tends to be inherent in other lime scents. Highgrove Bouquet is rather greenish, dry, also a little leafy-juicy in between, to flash olfactorically a sunny yellow mimosa pompom the next moment. But the yellow flower tufts also blend beautifully into the overall picture, nestling up against the lime blossoms and emphasizing their airy, transparent and summery notes.
I can almost hear the wild buzzing of the bees, flying eagerly and busily from flower to flower. There are nine lime trees in front of our house – I still have to find out exactly what kind – and they attract the hard-working insects in droves, giving off a wonderful scent. Highgrove Bouquet definitely reminds me of this, making me dream of summer. In the base, cedarwood provides bright, fresh and clean woody notes that provide a beautiful backdrop for the airy floral scent.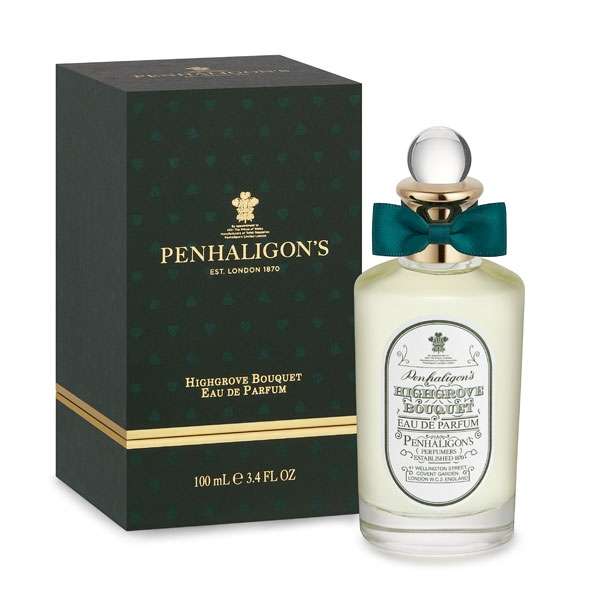 Highgrove Bouquet is a summery and sunny lime blossom scent with soft mimosa powderiness and a subtle clean cedar finish that I like wonderfully. Not too sweet, but rather greenish-powdery implemented, a straightforward, distinguished and elegant fragrance that seems classic and modern at the same time. Wearable for any occasion and in my eyes absolutely unisex. Very royal, very British. Three cheers for Highgrove Bouquet and Penhaligon's for this successful and beautiful creation!