Last week, I already presented you the interview to Soleil Vibrant by Lalique (read here), which I conducted with Senior Global Brand Manager Juliette Loehr de Meyerès. Today I would like to introduce you to the fragrance for the interview, which already pleases me visually with its beautiful bottle reminiscent of a sun. You'll soon find out how I like the inner values of Soleil Vibrant ☺.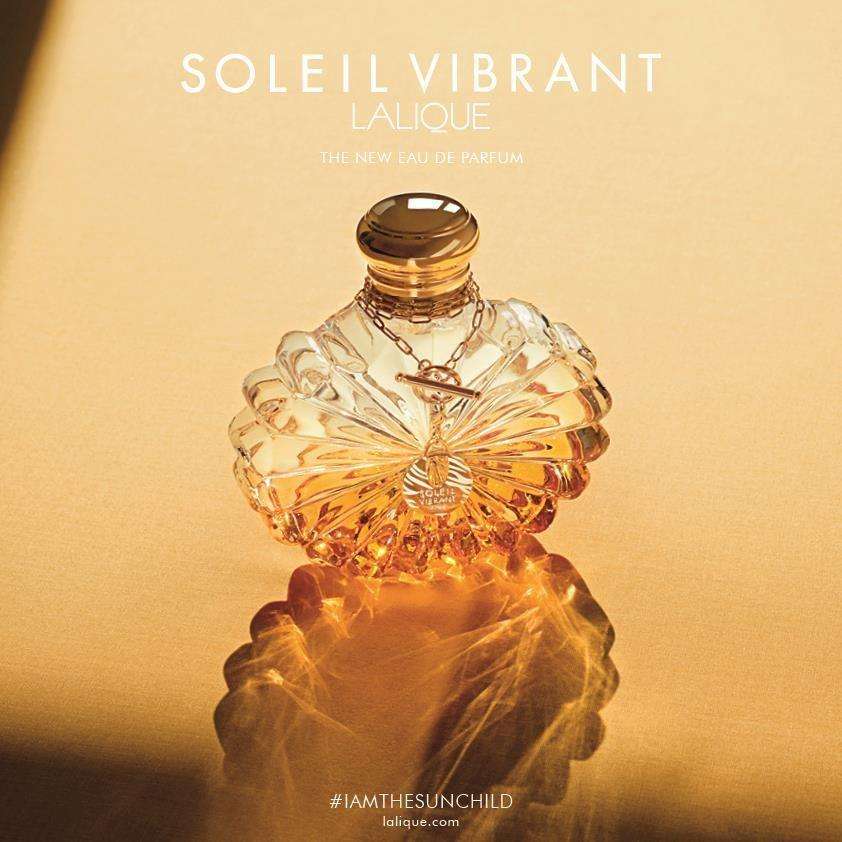 We have already learned a lot about the fragrance in the interview. It is the second creation in the French luxury brand's Soleil collection, following the Soleil eau de parfum launched in 2019 and created by Alexandra Monet. Monet was also involved in Soleil Vibrant – in collaboration with longtime Lalique perfumer Nathalie Lorson.
Soleil Vibrant – Sun of Passion
The two perfumers had the task of creating a fragrance for the women of our time. For women who are bold and adventurous, as was Marie-Claude Lalique, who enriched the portfolio of Lalique with her glass and jewelry art. It was she who gave the impetus for the traditional French company to enter the perfumery business itself, and not just limit itself to creating ornate glass flacons for other fragrance houses.
As we learned in the interview, great emphasis was placed on sustainable ingredients for the development of Soleil Vibrant. Fragrance manufacturer Firmenich has developed its own sustainability concept called "Naturals Together". Thus, the jasmine flowers used in the eau de parfum come from India, where they are used for traditional ceremonies as floral decorations. However, a large portion of the jasmine flowers offered for celebrations are not sold and are usually disposed of by local merchants the same evening. To prevent this waste of precious jasmine blossoms, Firmenich buys the leftover blossoms and uses them to make jasmine absolue, which is used in Soleil Vibrant and other products. The raw materials bergamot and bourbon vanilla were also acquired as part of the Naturals Together concept.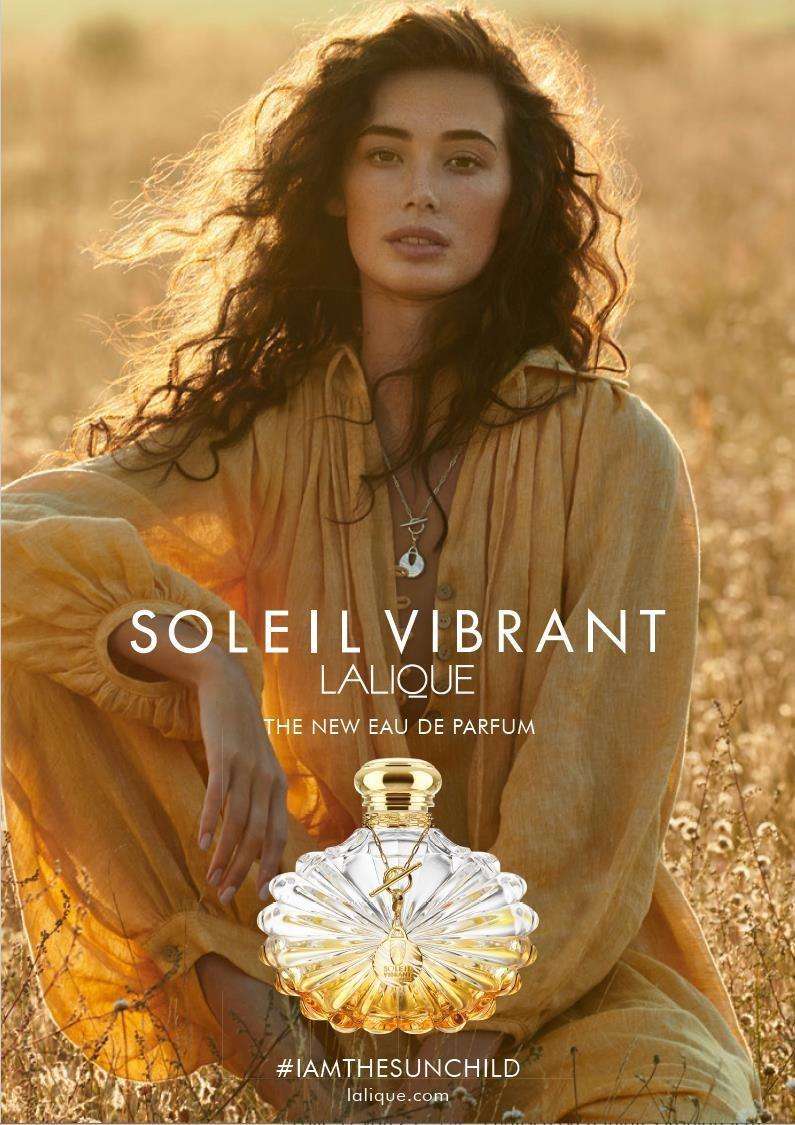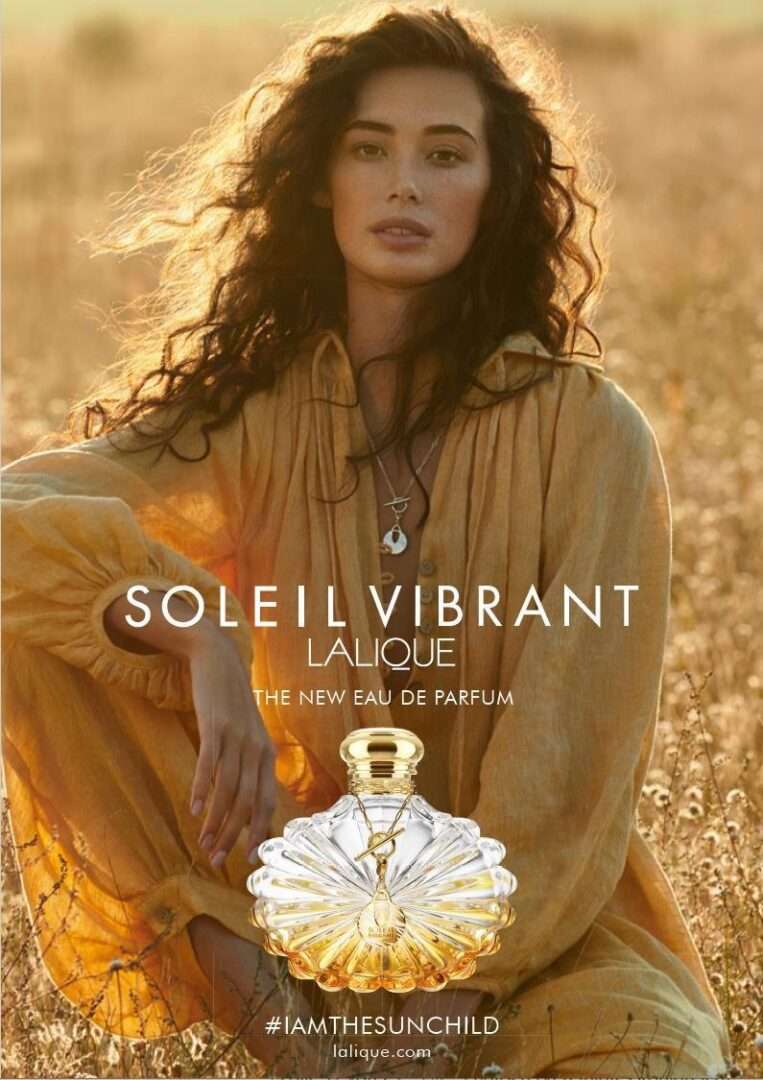 Three fragrance notes of Soleil Vibrant I have now already revealed to you, namely jasmine, bergamot and bourbon vanilla. But of course it doesn't stop there. In addition, clementine, pear, saffron, orange blossom, sandalwood and woods.
The sunchild goes wild
Rich and lush, Soleil Vibrant starts in the fragrance course. Fruity-fresh, the opening shows itself with delicately tart bergamot and juicy-sweet pear, from the beginning in opulent-floral accompaniment of clearly perceptible lovely orange blossom, which is immersed in a sea of jasmine cream. From the first moment, the creation is a radiant, lively and very feminine fragrance that perfectly reflects the colour scheme of the bottle.
The vanilla is easy to sniff out and blends beautifully with the lush bouquet of white flowers, providing additional sweetness and gourmand spicy accents. Velvety, warm and held in beautiful sienna red, the sandalwood gives the floral eau de parfum with its balsamic woody scent an adequate and extremely coherent framework. Splendid!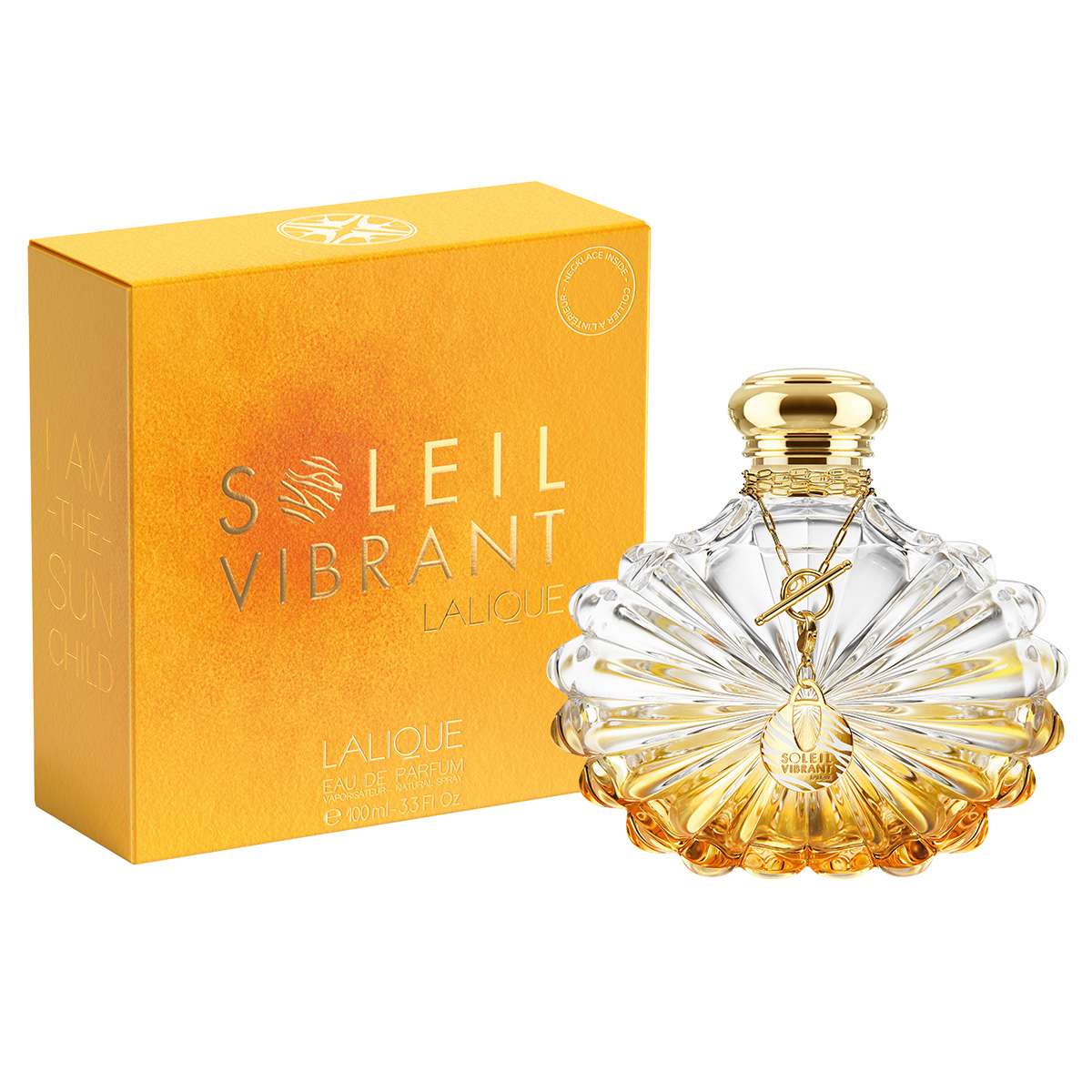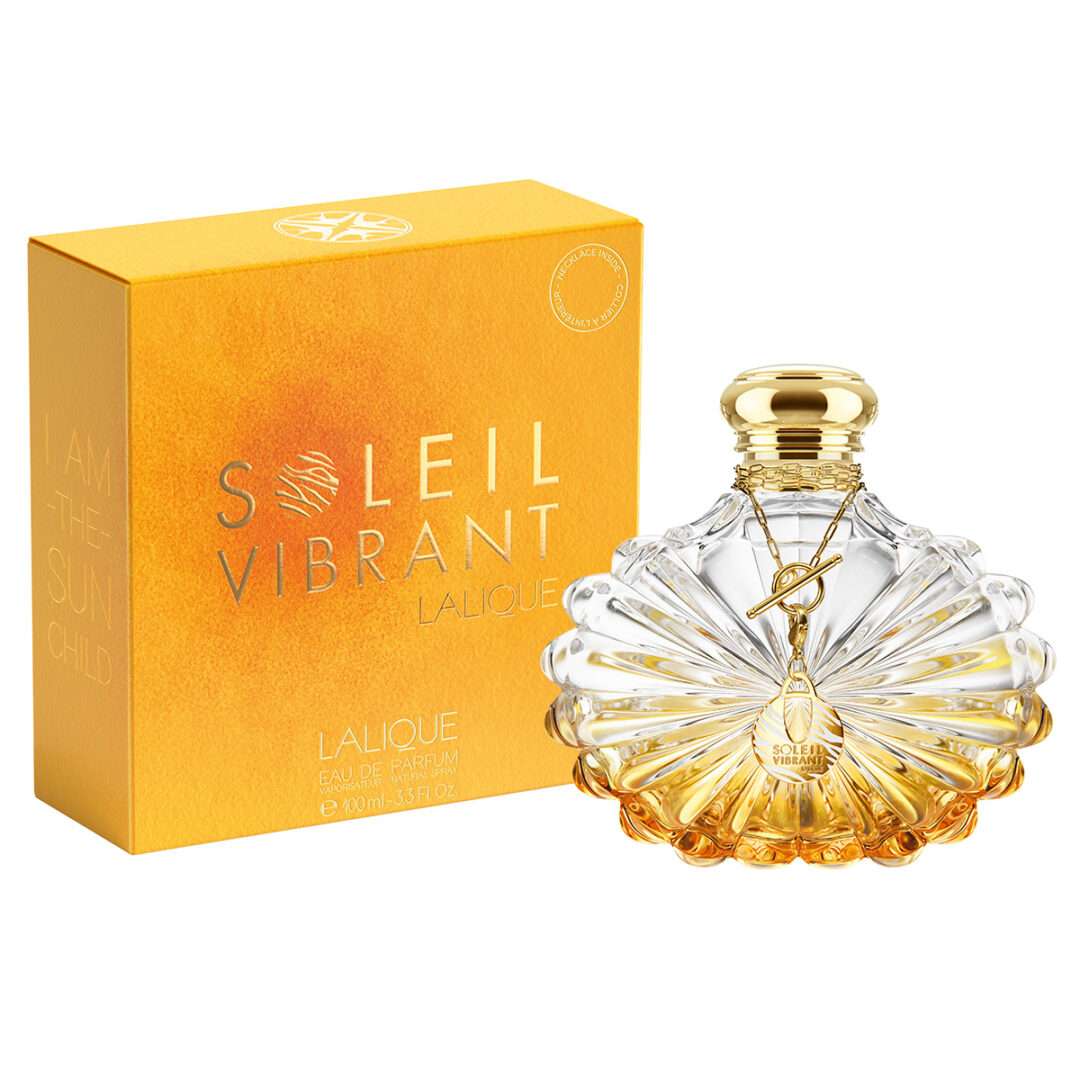 Soleil Vibrant by Lalique is a magnificent, intense and creamy white flower bouquet of orange blossom and jasmine, underpinned by delicate fruits, soft vanilla and velvety sandalwood. A very harmonious and round fragrance in itself, summery, full of life and incredibly feminine. The presence of the eau de parfum I would classify medium to strong, the durability is excellent. The perfect summer fragrance for all who love sweet floral scents and are still looking for a creation that provides a good mood at the first sniff. Absolute test recommendation! 🌞