With great pleasure, I await the two new fragrances Citrus Poetry and Saffron Flower by the label Les Sœurs de Noé because – one or the other of you may still remember – last fall I had the pleasure to do an interview with the wonderful Naida Benaisa, the founder of the French brand.). At the same time, I also reviewed all the fragrances of the label. I'll link you to the posts here and here.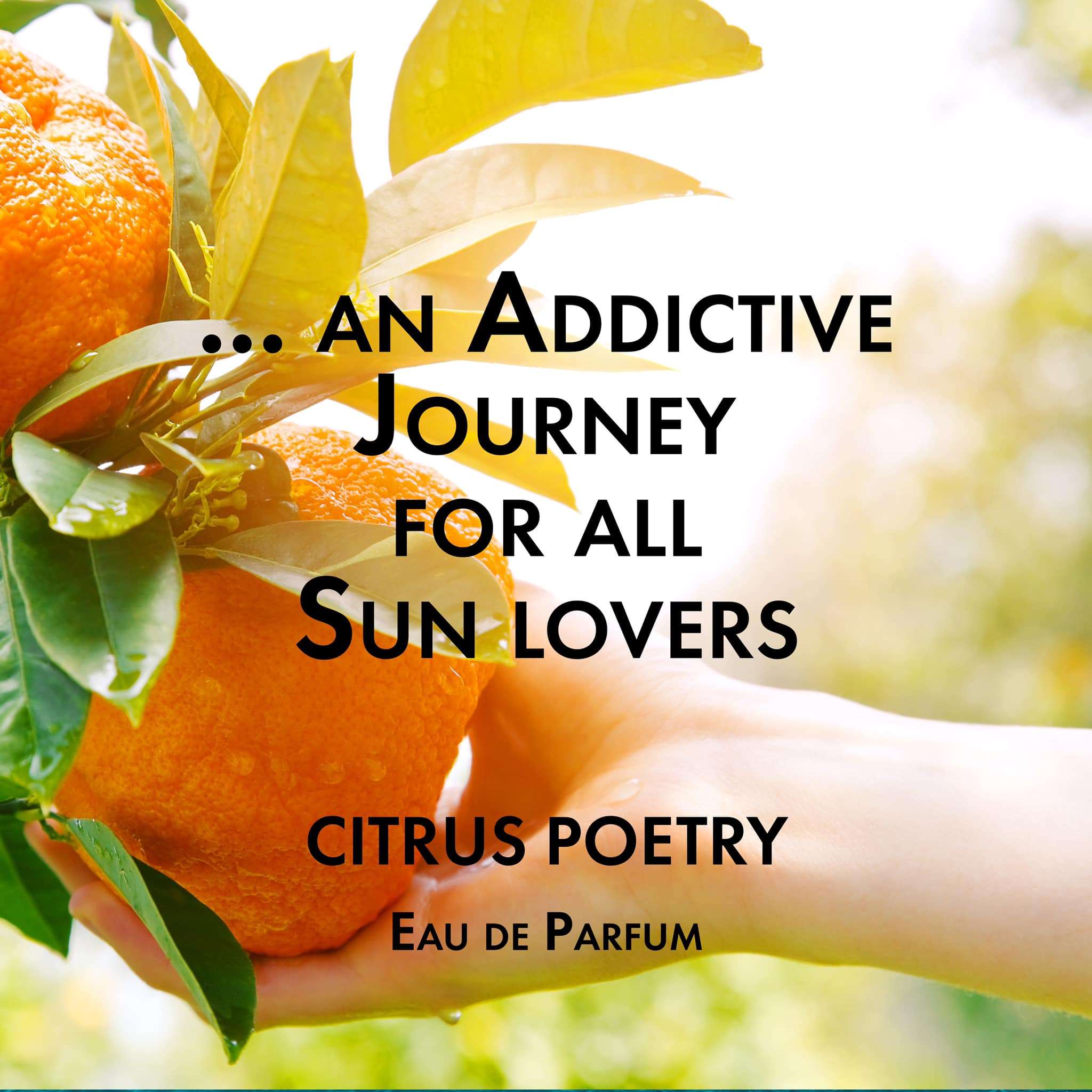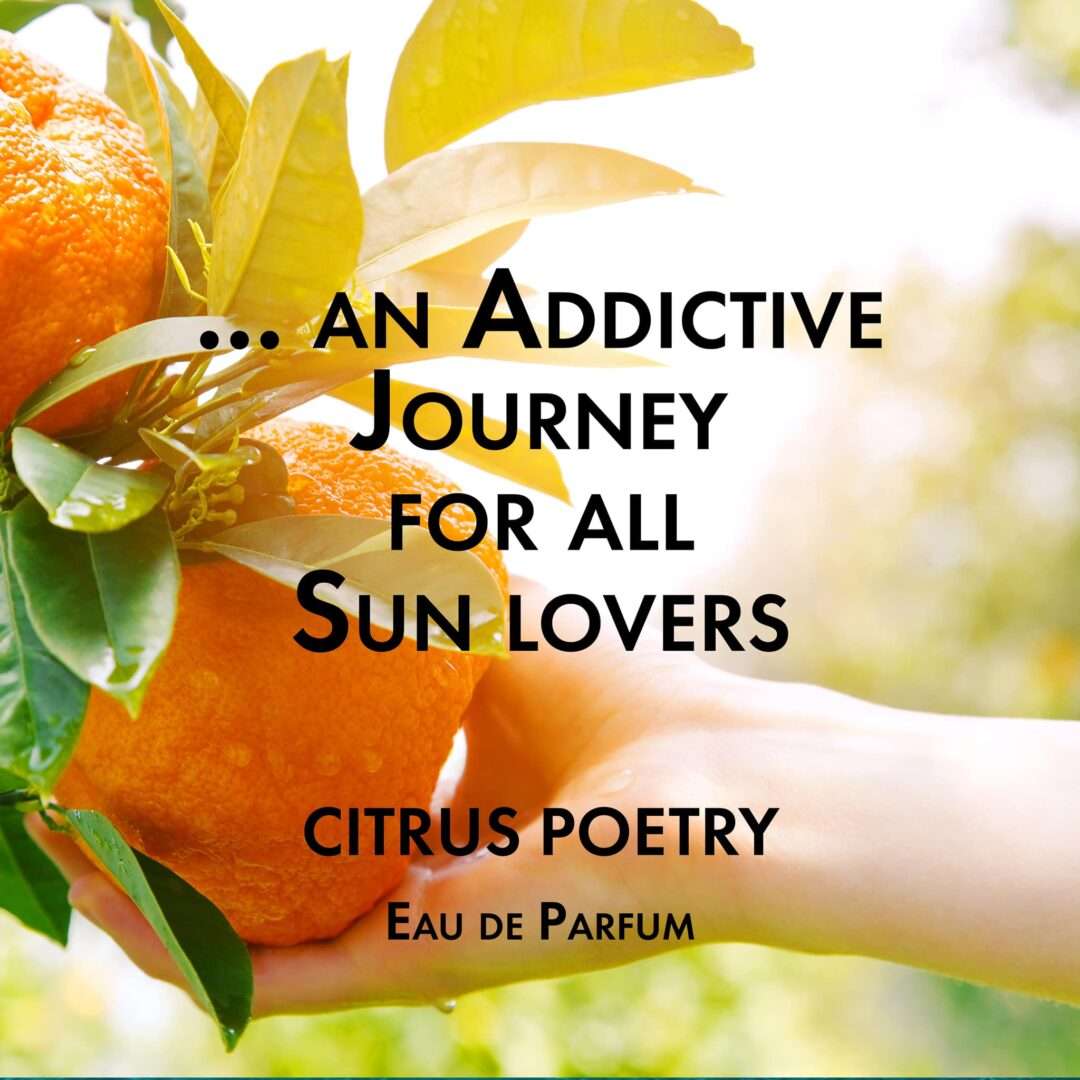 The brand Les Sœurs de Noé carries quite a lot of Nadia Benaisa. Her multicultural background – born in Belgium, with roots in Morocco, now at home in Paris -, her love for fragrances, for special things, for her three children – two girls and a boy – who gave the label its name: the sisters of Noé.
Citrus Poetry – Les Sœurs de Noé
A hesperidic fragrance has been missing from the Les Sœurs de Noé collection until now. This gap is now closed by Citrus Poetry. A fragrance that is certainly inspired by the Moroccan homeland of Nadia Benaisa's grandparents, because in our interview last fall she raves about her grandfather's garden, where olive and fig trees grew and certainly a citrus tree or two.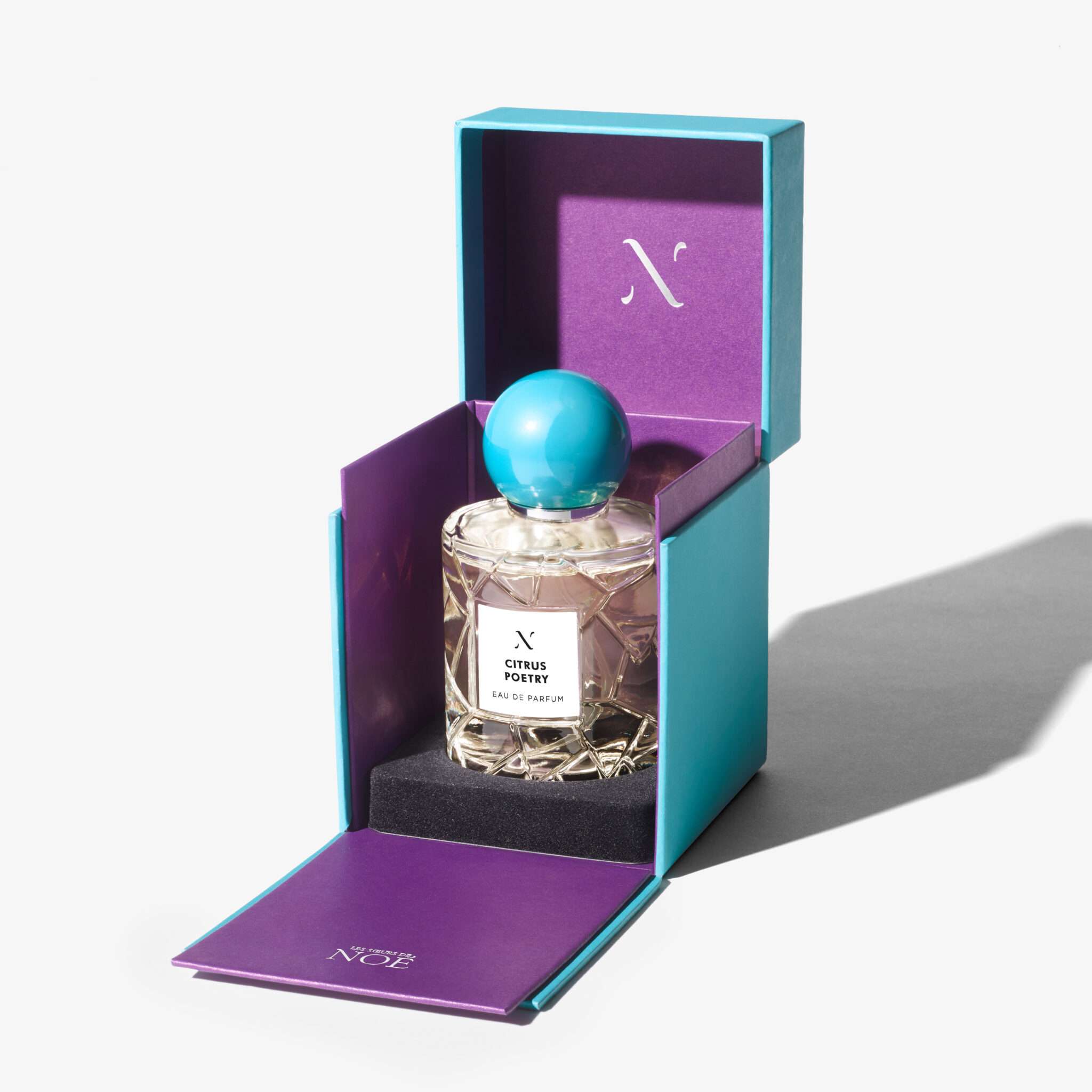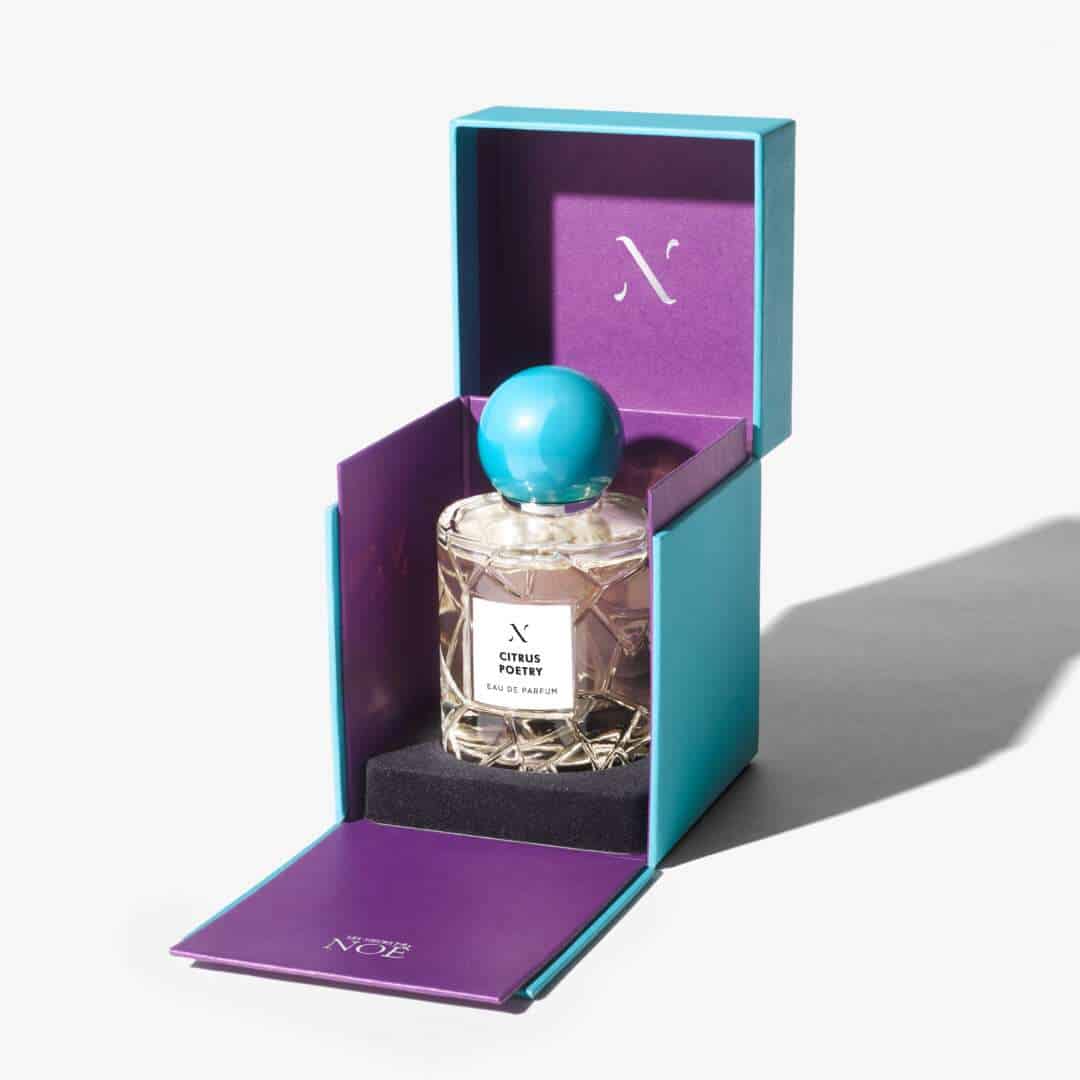 The ingredients sound enticing, summery, Mediterranean: lemon, ginger, black pepper, apple, orange, jasmine, amber and moss.
A poem of Hesperides
Bright and cheerful lemons define the fragrance opening, underpinned by the dry pungency of black pepper, which buffers and soothes the acidic nuances of hesperides. Other fruits are added, probably the aforementioned orange along with apple, although I can't make them out as a single scent per se.
But I clearly perceive the creamy floral accents of jasmine, whose smooth and also bright facets, together with the ambergris, bring warmth to Citrus Poetry by Les Sœurs de Noé. With gentle and mossy-woody notes, the eau de parfum created by Jérôme Epinette and Pierre Wulff fades out very gradually.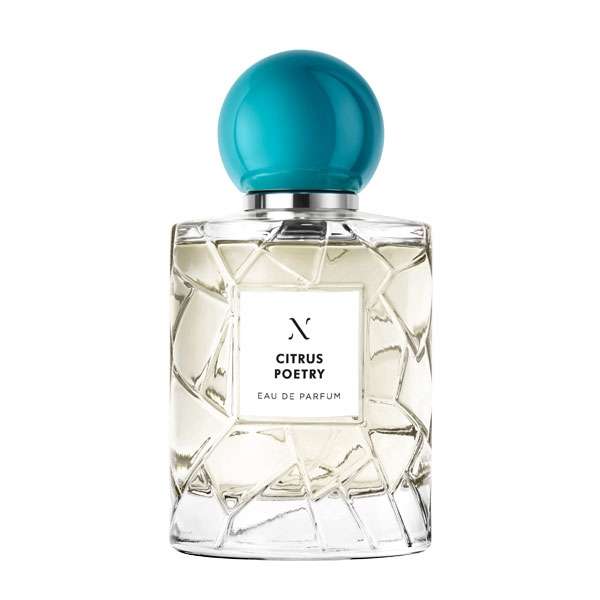 If you like bright, quiet, relaxed and dry citrus scents, Citrus Poetry should definitely be on your to-try list or even your must-have list. An elegant, modern and timeless composition that looks rather summery, but can actually be worn in any season. Discreet, yet present and with good durability, the eau de parfum is not only unisex, but also suitable for any occasion. I find it particularly nice that the creation does without the otherwise obligatory musk and the focus is definitely on that sunny and dry-woody citrus note, from the opening to the base. Simply top! 🙂
Saffron Flower – Les Sœurs de Noé
The prelude to this review has already convinced me, and so I hope that Saffron Flower continues it to the same extent. I have a soft spot for saffron, perhaps due to my love of Scandinavia and Sweden, where spices like saffron, cardamom and cinnamon tend to be used more than in Germany. In fact, Saffron Flower does not pay homage to Scandinavia, but to the homeland of Nadia Benaisa's parents and grandparents: Morocco, or more precisely: Marrakech.
The fragrance notes mandarin, Szechuan pepper, saffron, jasmine, leather, vanilla and sandalwood could promise a spicy-oriental fragrance fireworks. The creations of Les Sœurs de Noé I found so far rather delicate, and restrained. Of course, they have presence, but they were always exceedingly distinguished and refined compositions, no olfactory blasts, as you know them from some other fragrance houses. And so I am curious to see whether the brand remains true to this line with Saffron Flower or whether we can expect a true fragrance spectacle.
The scent of saffron flower
Immediately after spraying on, Saffon Flower is a real spice bomb – in the positive sense. In lush red-orange, the fragrance shines at me. Tangy tangerine and dry hot Szechuan pepper meet the precious spice that gives the creation its name: Saffron. Its nuances shimmer between leathery, medicinal and spicy, sometimes a little smoky, sometimes more woody-looking.
I am thrilled! Still lush, yet carried by every transparency typical of the brand, the eau de parfum continues to evolve. Jasmine provides creamy notes in the background, which are gradually joined by dark leather and velvety sandalwood.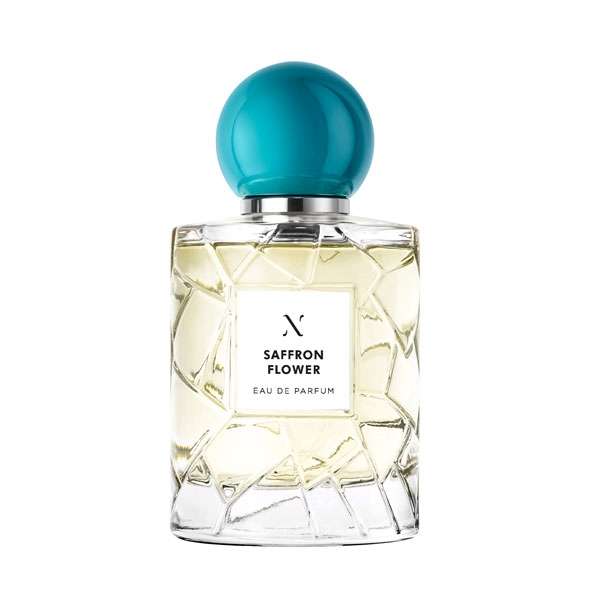 Saffron Flower is the fragrance for all saffron lovers and incense stick lovers. A beautiful spicy fragrance that combines precious saffron with tangerine, leather and sandalwood. I also like something here, namely that with jasmine only a very subtle creamy flower was used, which acts exclusively in the background and no dominant floral plant was placed at the side of the protagonist saffron, which tries to outrun the spice. The center of this eau de parfum is really saffron. It owns the stage. It is the star.