David Frossard, founder of Obvious Parfums, already told us a bit about Une Figue in our interview from yesterday (read it here). Today I would like to sniff, test and review the fragrance composition myself. I have a soft spot for fig fragrances. Philosykos by Diptyque is pure spring for me and my must-wear, as soon as the first spring bloomers open their buds and the warm sun rays tickle the nose.
But of course Premier Figuier by L'Artisan Parfumeur or Fig Man by Carner Barcelona – my fig surprise of 2020 – are also really great creations that I absolutely love. I also really liked Athenean by Heeley, which I reviewed here. It is best that I link you here all the fig fragrances that have been collected in recent years here in the Duft-Tagebuch. Then you have a good overview. 🙂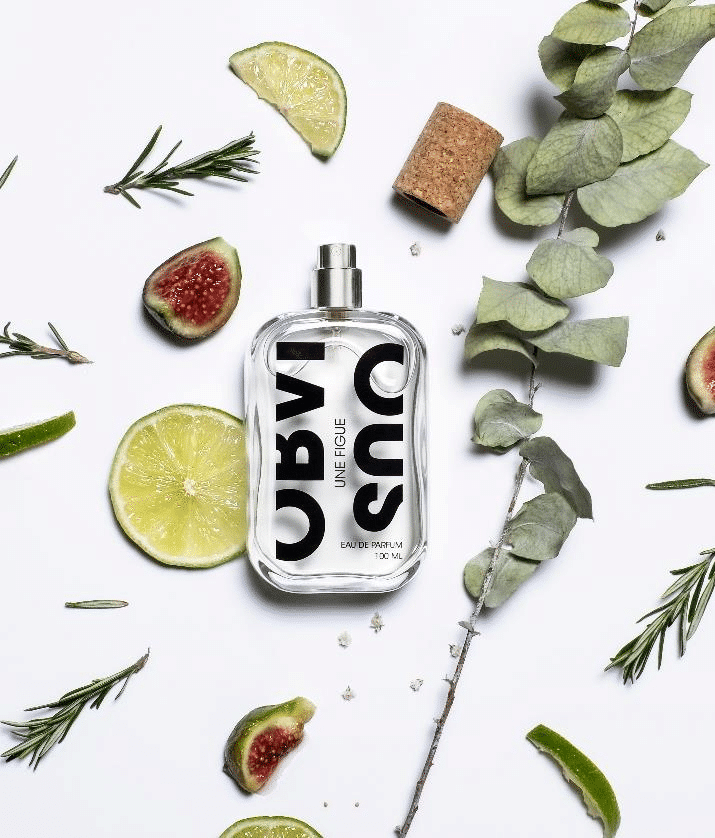 Une Figue – Corsican fig
So there are many compositions around the fig and so it is certainly not easy to create a new fragrance that stands out from this crowd. This is exactly what I asked David Frossard and he told me about his friend who owns a winery in Corsica. In the middle of the vineyards, Frossard discovered a lush – my four-year-old son would say "gigantic" – fig tree surrounded by vines. When asked why there was this tree there, the friend replied the following:
He explained to me that it was an old tradition in Corsica to put a fig tree in wine fields to get rid of the excess of water. Because as he said: "The fig tree likes to have his foot in the water and his head to the sun".
This image and its accompanying phrase stayed in David Frossard's mind and were the inspiration for Une Figue, a fig fragrance that combines sunny and salty nuances with the greenish fruit notes of the fig. I'm very curious to see how I like it, because if the salty water accents turn out too maritime … well, then Une Figue might have a bit of a hard time with me. But I'm happy to be surprised. The quality and beauty of the other eight Eaux de Parfum from the house of Obvious Parfums is so outstanding that I'm not really worried about this.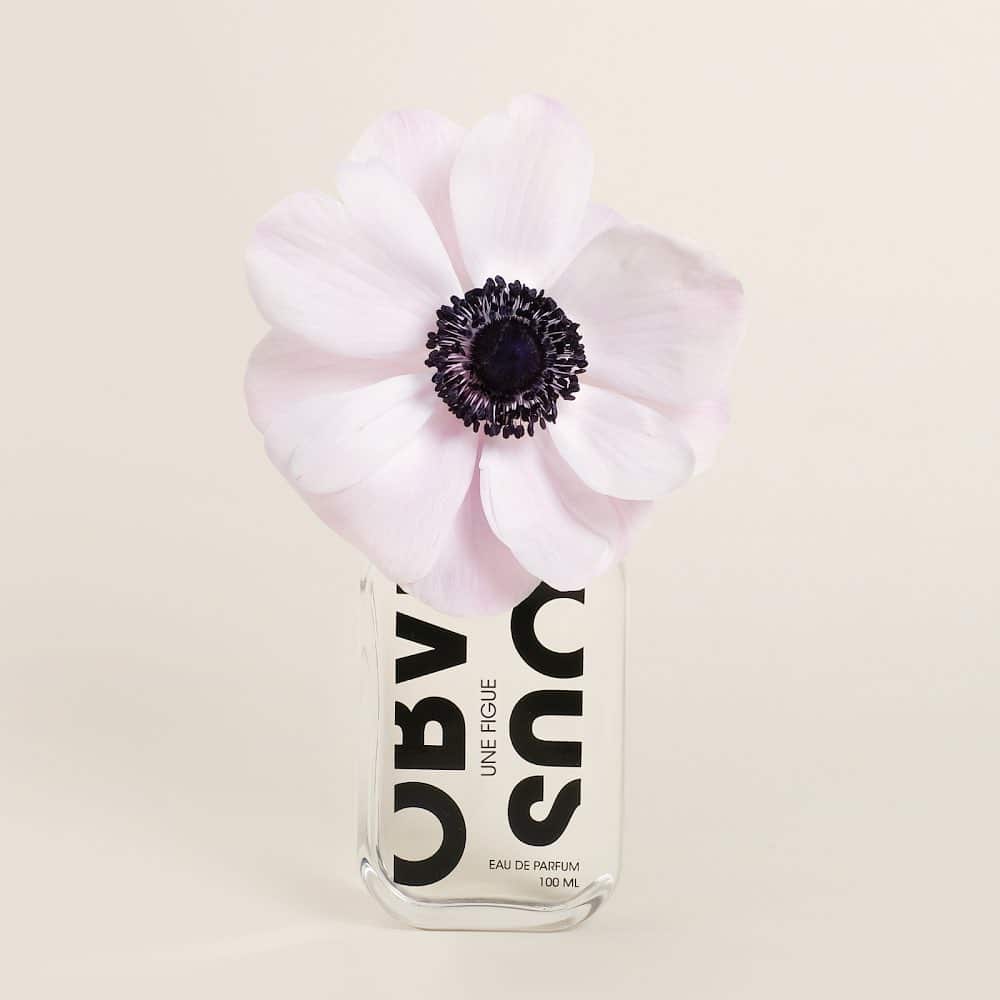 As usual for Obvious Parfums, perfumers Amélie Bourgeois and Anne-Sophie Behagel were responsible for the olfactory realization of the creation Une Figue and chose for this the ingredients mandarin, bergamot, eucalyptus, fig, immortelle (Italian immortelle), maritime notes, Virgina cedarwood, amyris and vetiver.
Fig meets the sea
Citrus notes and the green camphor-like freshness of eucalyptus fill the opening of Une Figue by Obvious Parfums. The latter in particular sets beautiful and cool accents here, with the first nuances of a wonderfully green, leafy fig already inherent. Dry seems Une Figue and almost already creaky-green.
A salty sea breeze blows through the course of the fragrance, rustles through the leaves of the fig tree, plays around the characteristic chords of its fruit and thus provides an acute Mediterranean mood. Creamy sunny notes show up in the further course, which actually remind me of sun lotion. Light-clean cedar meets the subtle sweetness of immortelle, which combines with balsamic-warm amyris and the softly earthy and creamy nuances of vetiver. Close to the skin and soothing, Une Figue finally fades out.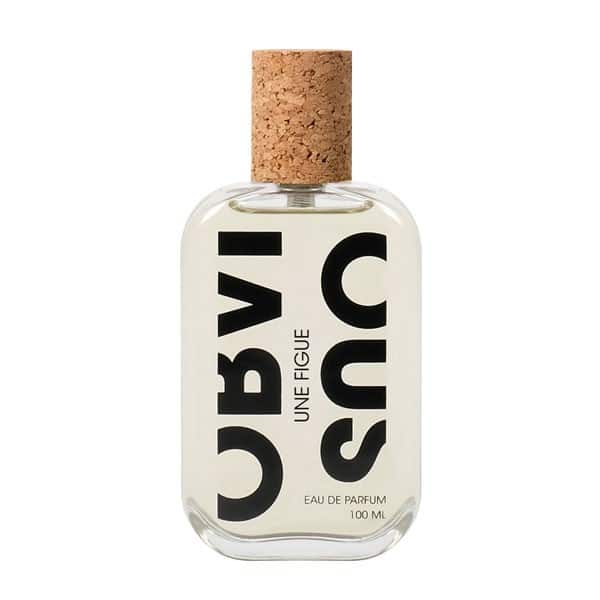 What shall I say? I really like Une Figue by Obvious Parfums. A green fig scent with distinct dry-crisp leafy sap accents, a refreshing and cool opening of various citrus fruits and eucalyptus, and a creamy, warm and sunny finish thanks to Corsican immortelle, amyris and cedarwood. There is also a salty breeze of fresh sea air, which for me is balanced just right, not too lush, not too subtle, but overall very coherent. On the test strip, by the way, the maritime notes are far more intense than on my skin, so I recommend – as always – definitely the test on the epidermis.
Overall, Une Figue is a great fragrance for the warmer season, which carries Mediterranean nuances and should absolutely please not only fig fans. In the office and everyday wearable as well as in the evening, only it should be warm. Personally, I see myself with the creation sitting on our terrace, on a balmy summer evening, with a glass of wine or a gin and tonic in hand. The fire bowl is lit and the ice cubes in my glass are softly tinkling away like a sound chime that gently sounds its soothing melody in the wind. Oh, I'm looking forward to it! Where do you see yourself with Une Figue by Obvious Parfums? Have you been able to test the fragrance yet?