I'm particularly looking forward to Anamcara by Parfums Dusita and Athenean by Heeley today, for two reasons: Since 2017, I have been presenting the creations of the always cheerful Thai Pissara Umavijani to you here in the fragrance diary regularly and always with full enthusiasm and so, of course, I also look forward to the review of Anamcara full of suspense and – I would almost like to say – childlike anticipation.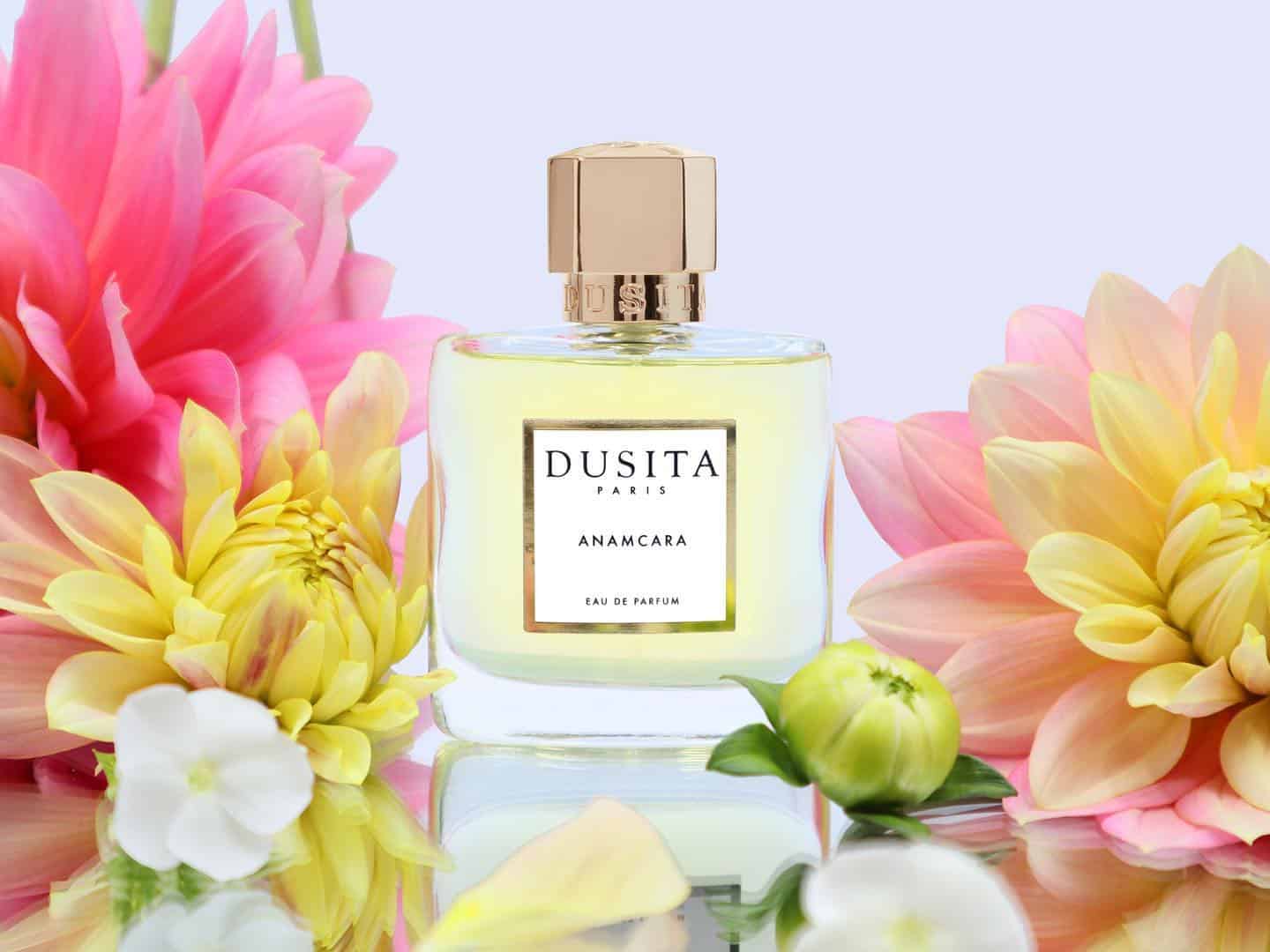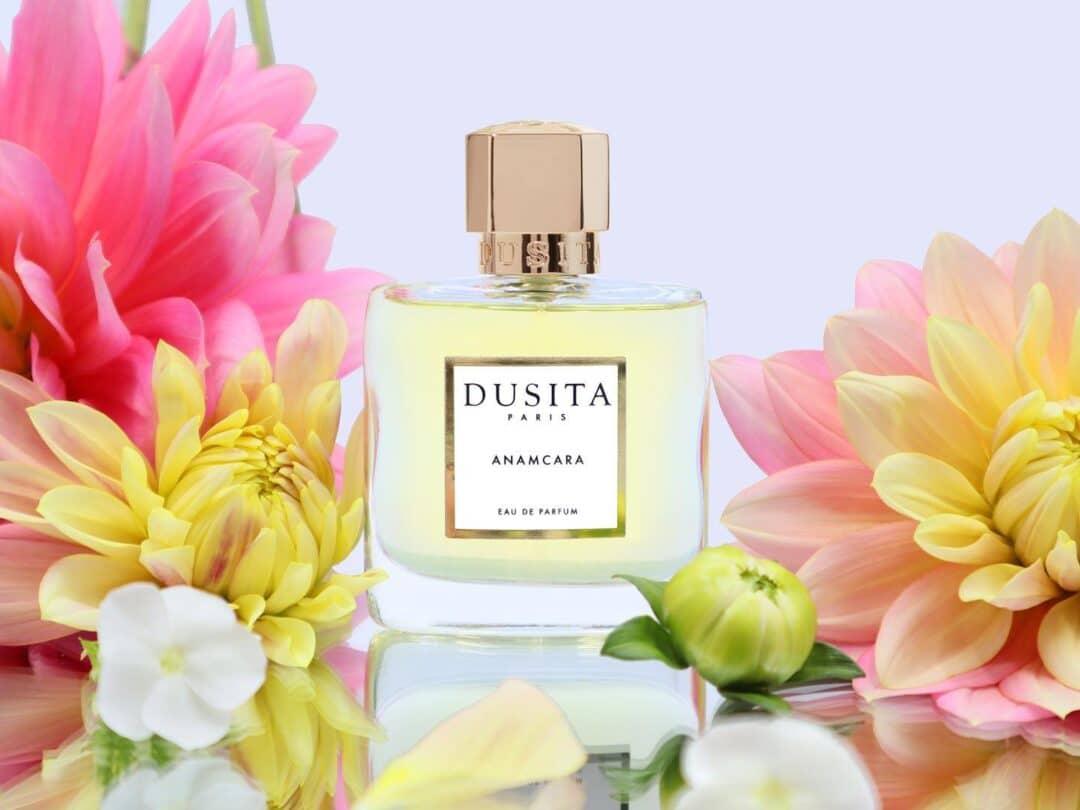 The niche fragrance brand Heeley has also often been a guest here. Proud fifteen articles go to the account of the fragrance house … that's an announcement! I have high expectations of Athenean, because first of all, Heeley's creations are usually just wonderful. Secondly, it is a fig scent, and thus it has the potential to become one of my absolute favorites.
In addition, both Eaux de Parfum let a bit of spring atmosphere blossom here in the Duft-Tagebuch and I absolutely need that at the moment. My last reviews were already heavily springy. Regular readers will have probably noticed my longing for sun, light and warmth. 🙂
Anamcara – Parfums Dusita
Pissara Umavijani is a cheerful woman, if ever there was one, and has already really enchanted me with some of her creations. As a rule, Pissara – or Ploi, as she is often affectionately called – presents us powerful, intense and sometimes opulent fragrances that do not take half-measures. And I strongly suspect that Anamcara takes the same line.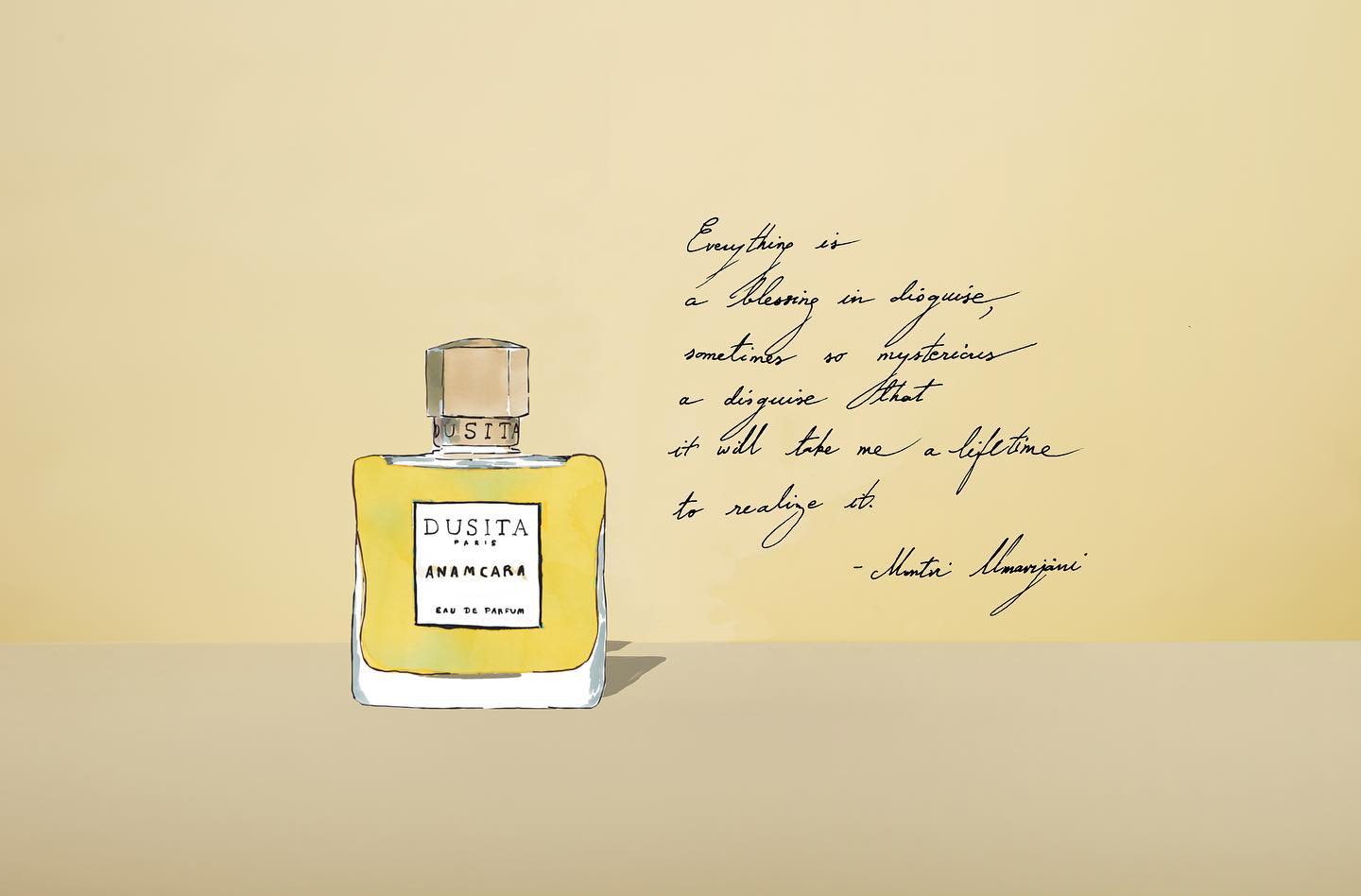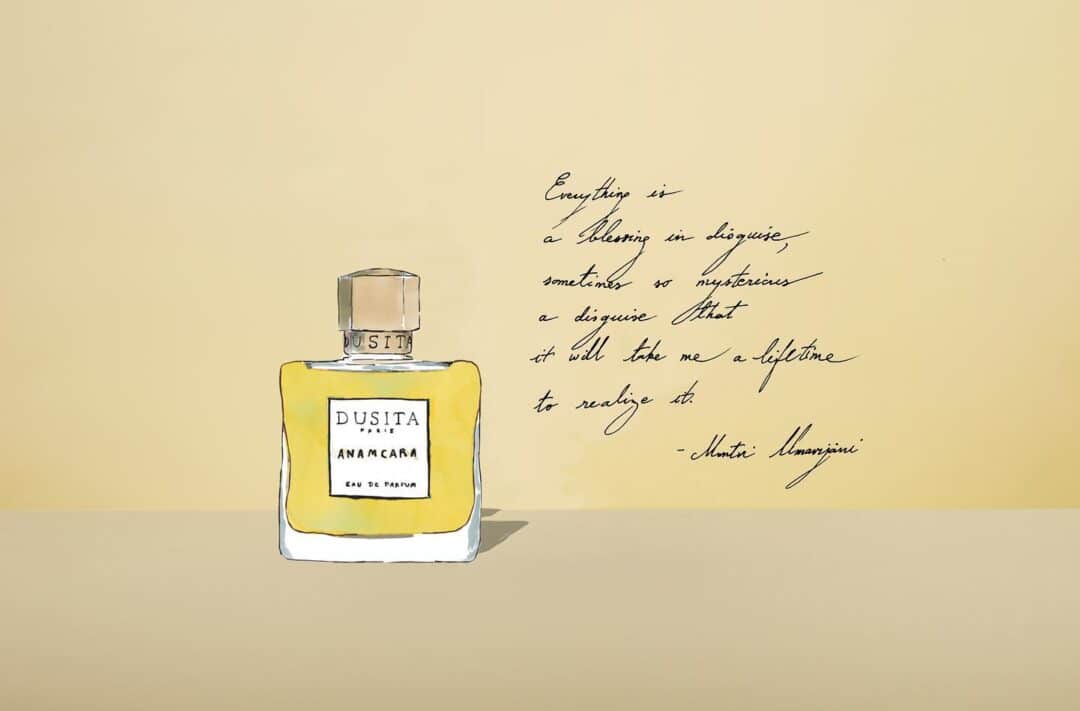 The Eau de Parfum is therefore dedicated to friendship, those people with whom you understand each other almost blindly, with whom you do not need many words, who know you and accept how you are. Let's be honest: you often have many friends. But real friendships only crystallize when life becomes difficult, when the mutual relationship is also steered in serious directions and for whatever reason. "In the crisis the character shows itself" is said to have said our former Federal Chancellor Helmut Schmidt and this of course also applies to friendships.
Parfums Dusita wants to bring people together with her creations – and thus also with her friendship fragrance Anamcara – to give joy and to create a good mood. As usual, Pissara juxtaposes the fragrance with a poem by her famous father Montri, which served as a source of inspiration and support during the creative process.
Everything is
a blessing in disguise,
sometimes so mysterious
a disguise that
it will take me a lifetime
to realize it.
– Montri Umavijani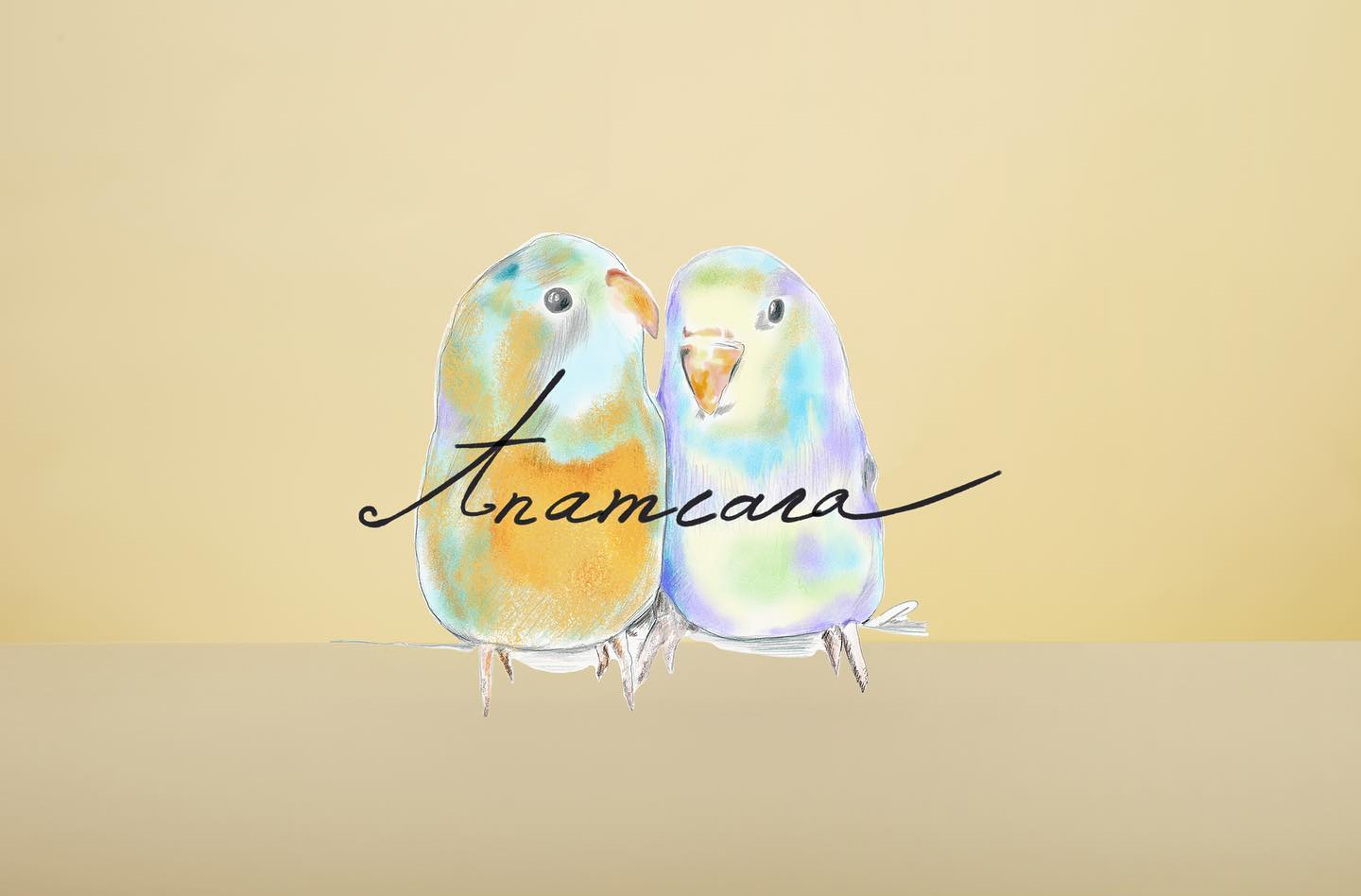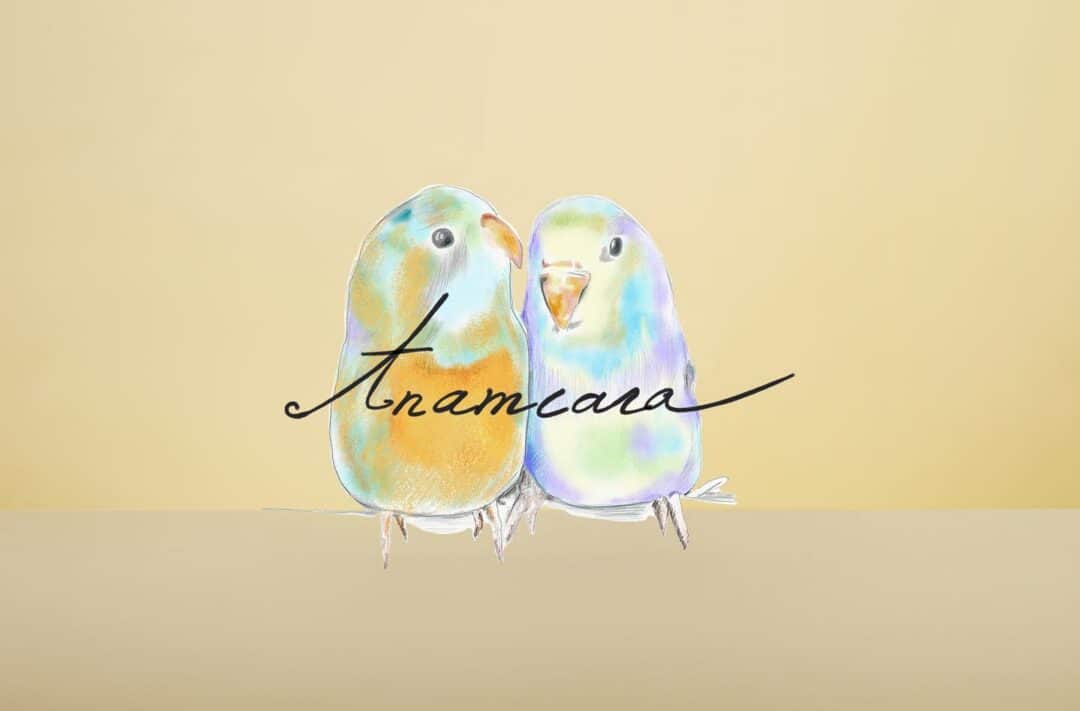 I can tell you the fragrance notes: blood orange, freesia, tea, peach, apricot, vanilla, May rose, tuberose, jasmine, patchouli, Virginia cedar wood and vetiver. Let's start with the fragrance tasting!
Anamcara – Scent of Friendship
In fact, Pissara Umavijani does not disappoint me! Amancara opens with tart-tangy blood orange in sunny gold orange, which seems to lie in a bed of beguiling flowers. Sweet-lucid freesia meets creamy jasmine and the finest tuberose, interspersed with greenish-watery tea notes and velvety peach sweetness. Vanilla provides a spicy-gourmandy hint.
Despite all the presence, Amancara of Parfums Dusita has a certain lightness and transparency, which is certainly due to the blood orange that can be perceived deep into the fragrance. Bright and cheerful is the creation, which the usual base suspects patchouli, cedar wood and vetiver finally give light and creamy, subtly earthy wood notes.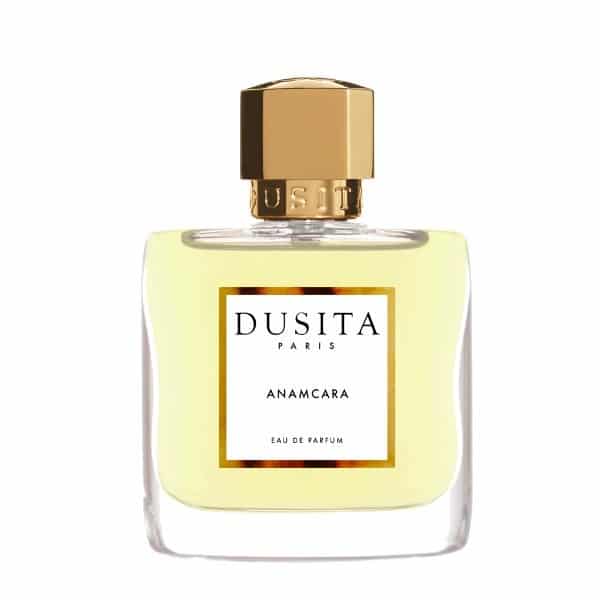 Anamcara by Parfums Dusita is a magnificent mix of flowers and fruits that is beguiling, sweet and enchanting. You have to like its intensity and power, as well as its sweetness. However, those who have already fallen for the compositions of the Parisian niche fragrance label will definitely be thrilled. Even those who prefer lush, floral-fruity and expressive eau de parfums should put Anamcara on their must-try or must-have list. Thank you, dear Pissara, for this olfactory piece of jewelry! 🙂
Athenean – Heeley
So, my dear Athenean, now it's both our turn. Heeley dedicates the creation – how could it be otherwise with a fig scent – to beautiful Greece, where the fruit has always been cultivated, loved and highly valued. Athenean was inspired not only by the Greek fruit from the mulberry family, but also by the fruitful mythology of the country.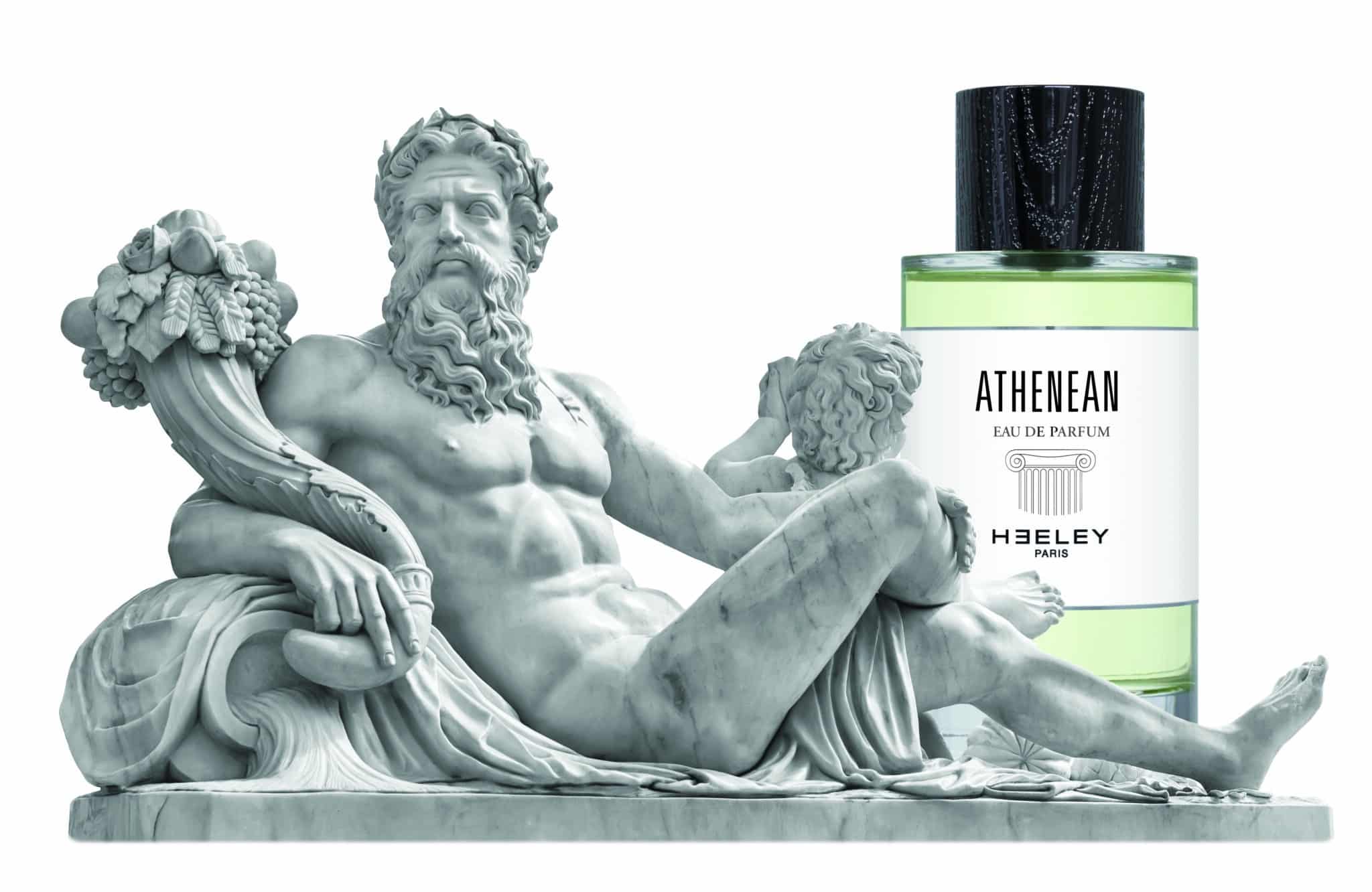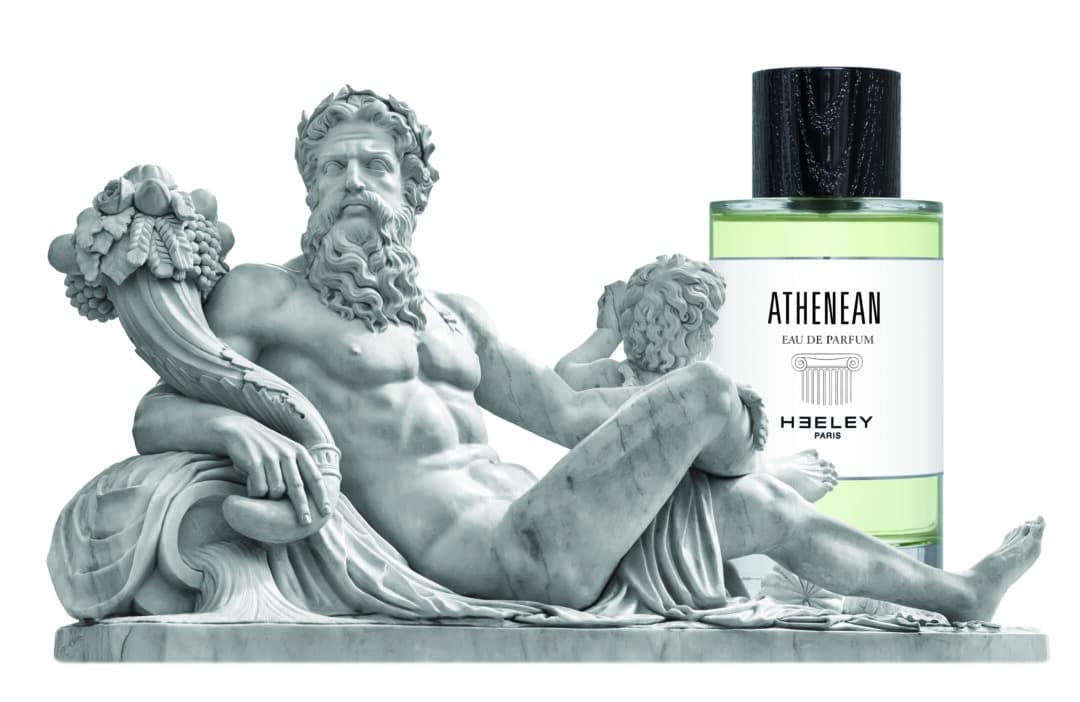 By the way, Athenean is a reinterpretation or further development of the Heeley fragrance Figuier, whose production has unfortunately been discontinued in the meantime. Launched in 2021, the newcomer supposedly focuses less on the fruit and more on the wood of the fig, which could also make me extremely happy. Leafy green, galbanum, fig, white tea, musk and sandalwood are the ingredients of this Eau de Parfum from Heeley.
Hellas, my fig friend!
Wow! Athenean meets my taste exactly. Bright green, permeated by leaf juice nuances and the tart-herbaceous accents of the galbanum, is Athenean in the fragrance opening. A fine and bright, almost powdery creaminess accompanies the fragrance, in which the melon-milky facets of the fig gradually appear, airy, light and rather cool.
White tea gives the creation an aquatic touch, but not in the sense of a sea breeze, but of those watery nuances that are difficult to describe, which give fragrances a flowing lightness and olfactory suppleness. The tea also emphasizes the greenish coloration of the composition, which changes from rich leafy green in the course of the creation to a woody-greenish fig fruitiness. In the base, sandalwood provides warmth and durability and makes Athenean end so beautifully.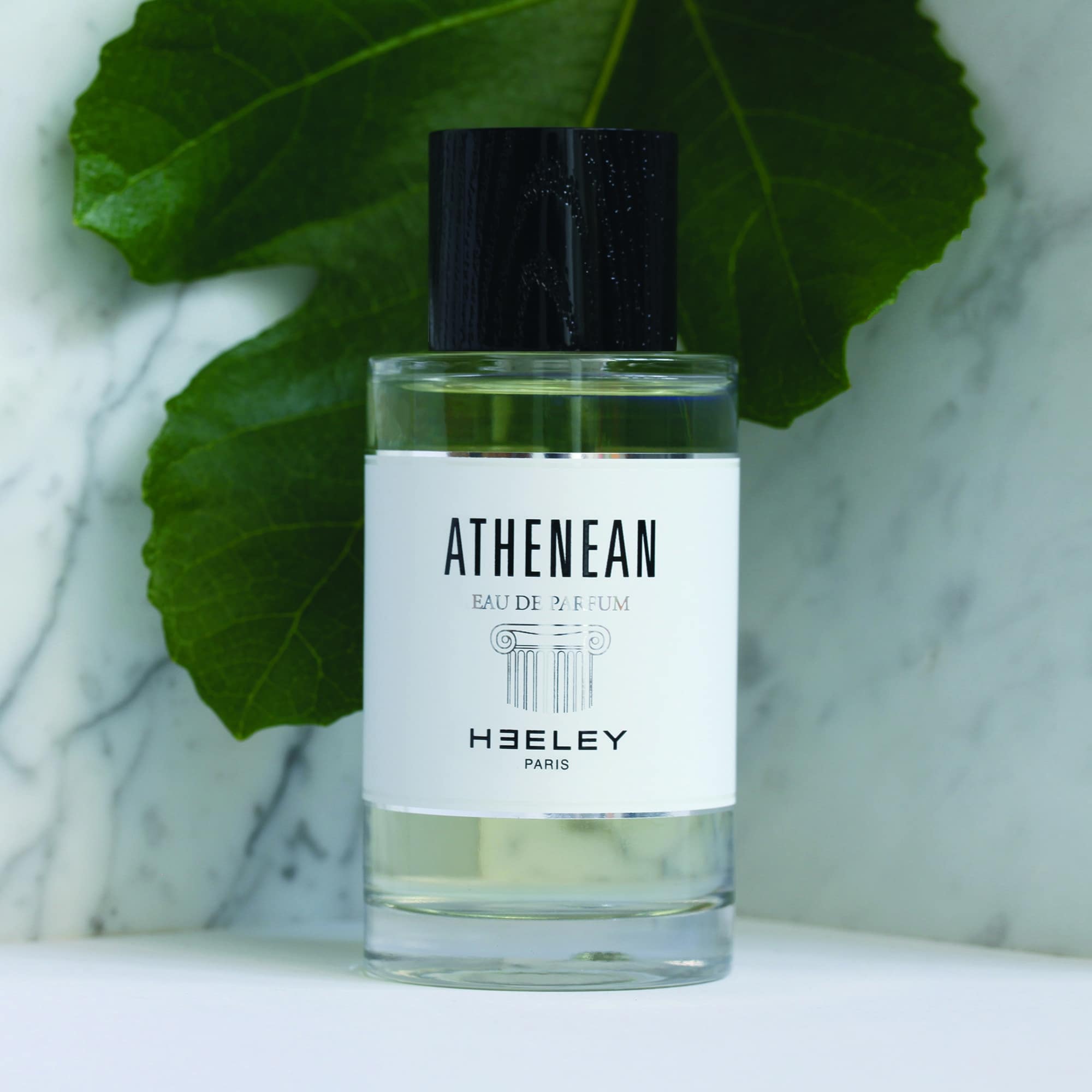 Athenean von Heeley is a direct hit for fig addicts like me. Compared to Philosykos by Diptyque, it is tangier, greener, aquatic and more transparent. This may make it a similar, but a different fragrance, just as not every oud rose or leather iris is the same. Especially for those for whom the fig creation by Diptyque or Premier Figuier by L'Artisan Parfumeur are too sweet, Athenean could be a real alternative. Following Heeley's creative concept and line, the Eau de Parfum reveals itself as a clear, straightforward, modern and finely balanced fragrance. Ideal for the warmer season and perfect for office, everyday life and leisure. 🙂