David Frossard has been a guest here in the Duft-Tagebuch with several niche fragrance brands. He founded the fragrance house Frapin and later Les Liquides Imaginaires with Philippe di Méo. We have already reviewed fragrances from both labels here, I'll link you to the posts here and here. Last year I had the pleasure to introduce you to the collection of Obvious Parfums, a brand that David Frossard is currently fully dedicated to.
Tomorrow, I would like to introduce you to the latest creation from Obvious Parfums, which has the very tempting name Une Figue. I'm sure you know that I'm a big fan of fig fragrances and every new addition to this fragrance family is received by me with great excitement and high expectations. Today, however, it should first be about the label and its founder.
Welcome to the Duft-Tagebuch: David Frossard! 🙂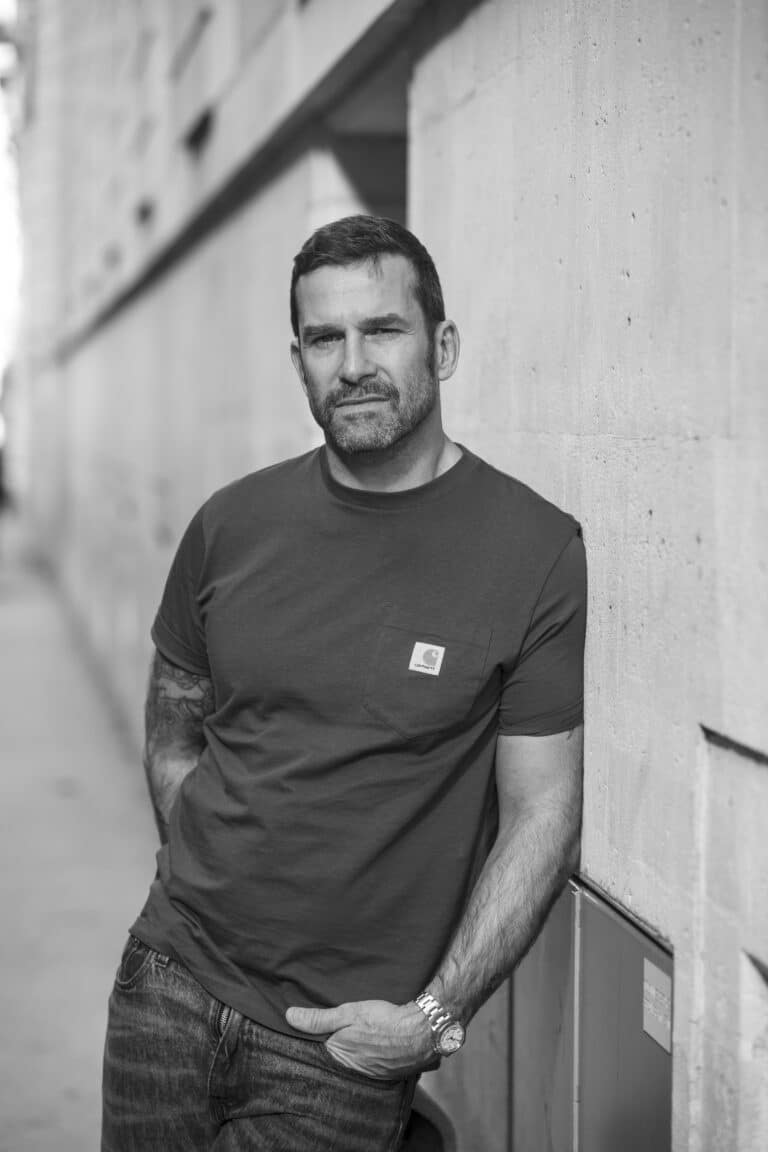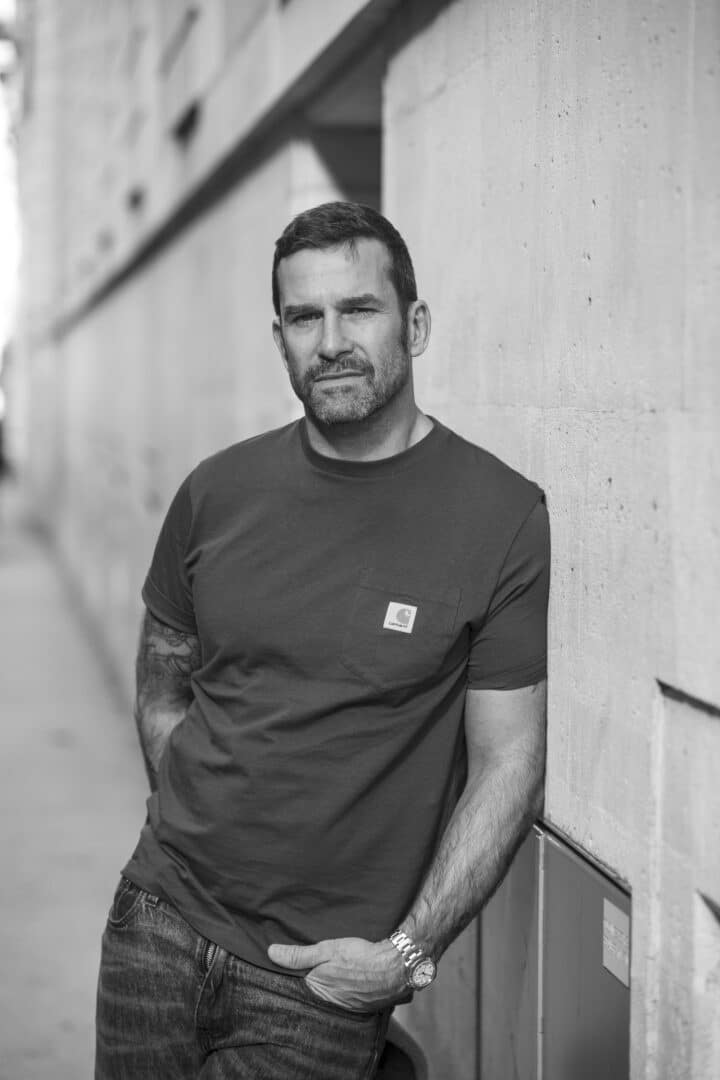 Dear David, can you tell us a bit about your background and how you got into the world of perfume?
I have studied Philosophy for five years at the French university and wanted to become a philosophy teacher. I started a student job, few hours a day, in a perfume warehouse and after six months they offered me a job to sell perfumes in Africa. I refused for the sake of philosophy. But after a good night of sleep, I accepted to embrace adventure and to live a pragmatical life instead of a theoretical one. This was my first step in the perfume world.
You have already founded the fragrance houses Frapin and – together with Philippe di Méo – Les Liquides Imaginaires. What made you decide to found Obvious?
Well, I guess it is a question of ego. When I created Frapin more than ten years ago I was not seeing myself as, "a creator" so I embraced the Frapin "art de vivre" and I put my creativity at Frapin's DNA service. When I met Philippe and we decided to co-create Liquides Imaginaires I put my knowledge at the service of his creativity.

I sold the majority stake of Liquides Imaginaires company recently and was feeling free to create by my own without the boundaries of Liquides or Frapin. I guess that after twenty-five years of working for Penhaligon's, L'Artisan Parfumeur, Byredo, Juliette has a Gun, Atelier Cologne, Memo, Parfums de Marly and BDK I feel now legitimized to assume to express my own vision of a perfume brand; a vision of a brand less pretentious, closer to customers, with no complex storytelling and with a care for the planet… I thought it was Obvious to do that, that's how the name came…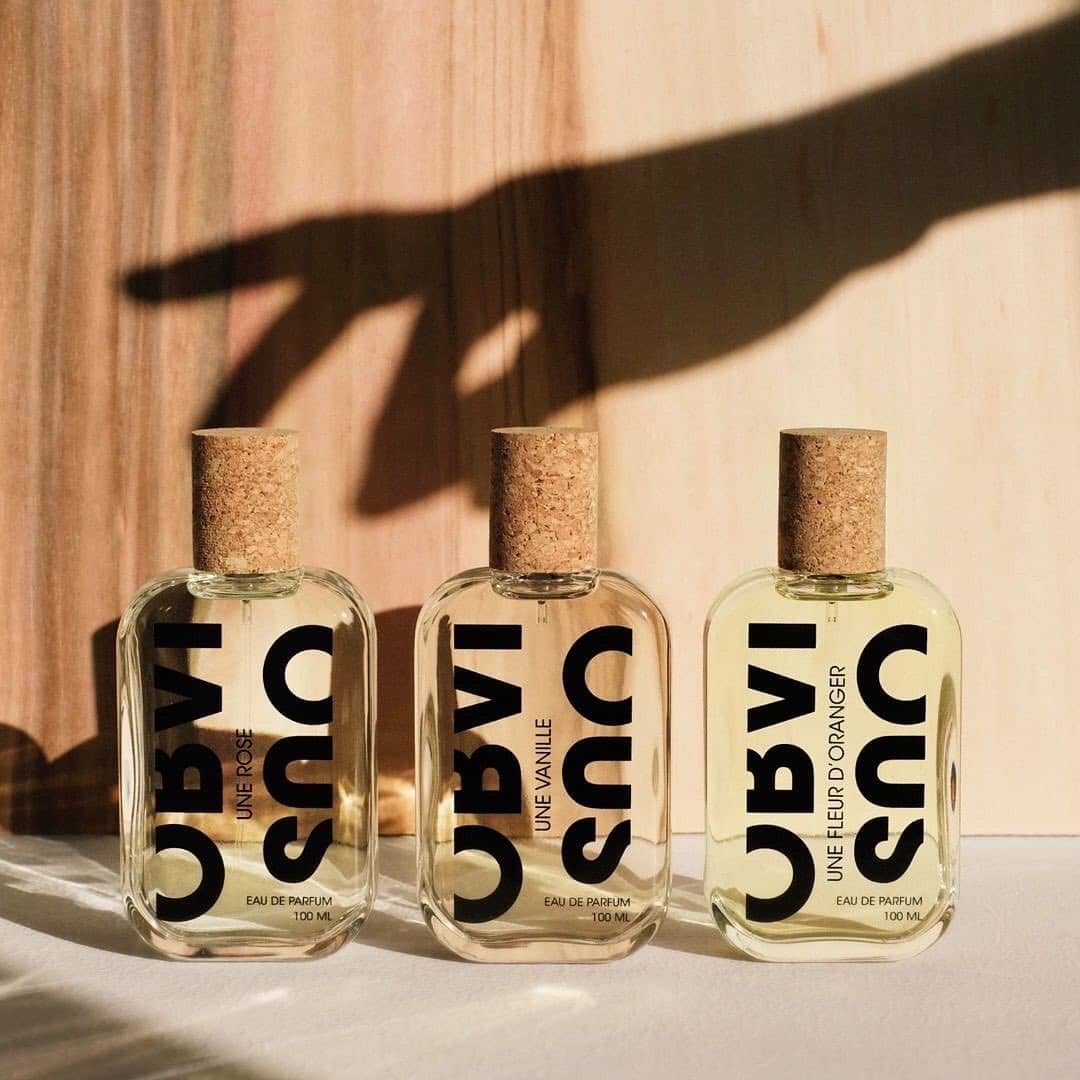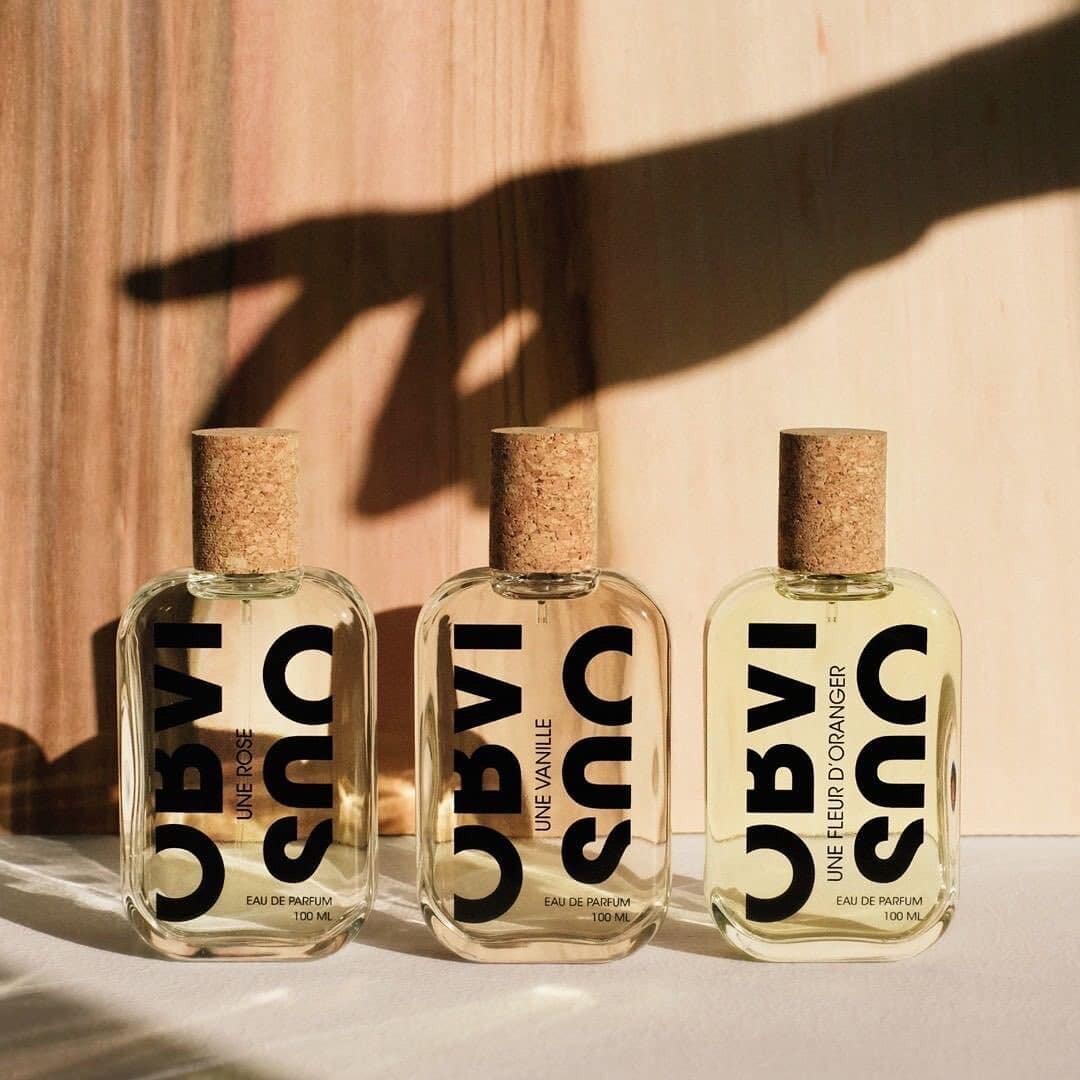 What are the values of the brand and fragrances?
My ambition for Obvious is very limited and very high at the same time. Limited because we, perfumers, are not saving life, we are not doctor or scientist, and we should not act like if we were so important. But at the same time, even during this pandemic, we have seen that our creations can bring joy to customers.

We want to bring beauty and joy and to do that our values are simplicity, honesty, care for the planet and the customers by producing a 98% recyclable packaging, a "juice "made from the best natural ingredients add to synthetic molecules coming from the "green chemistry" (that is recyclable) all of that diluted in an organic alcohol. Ingredients from Obvious are 100% European and 100% made in France.
What makes Obvious special in your eyes and what makes the fragrances unique?
I developed the fragrances with the only goal to bring joy to the wearer. Fragrances are simple and elegant; I believe that luxury is about great simplicity more than fake complexity.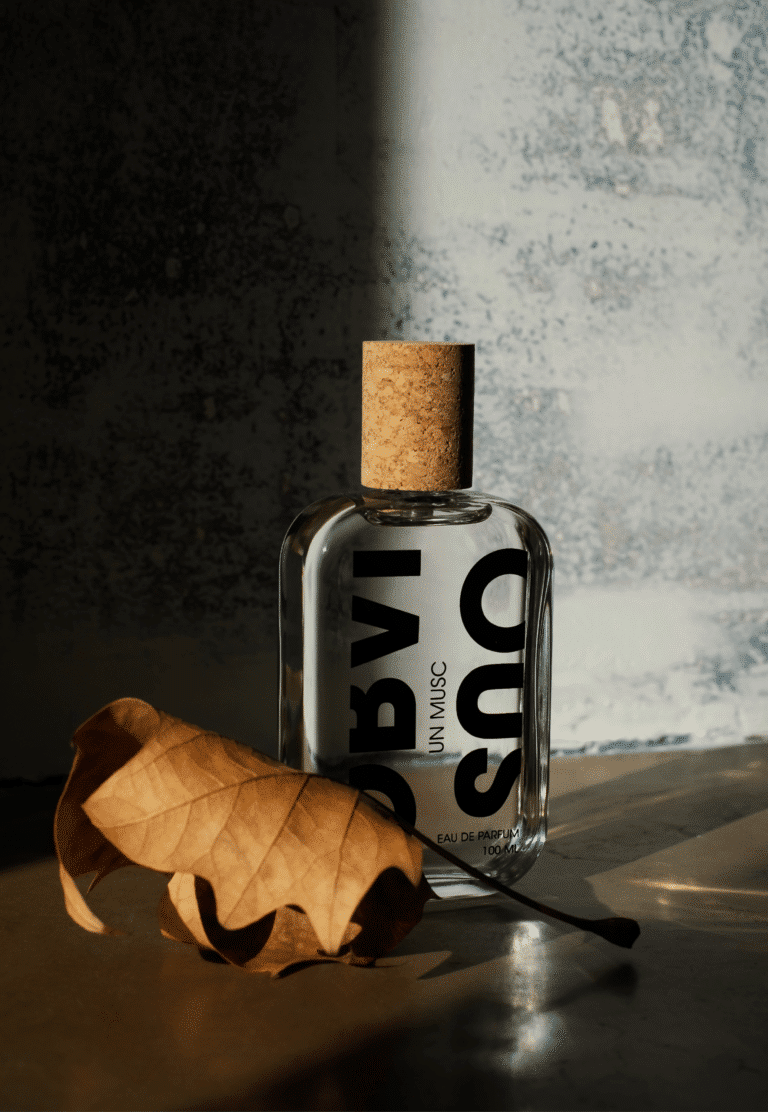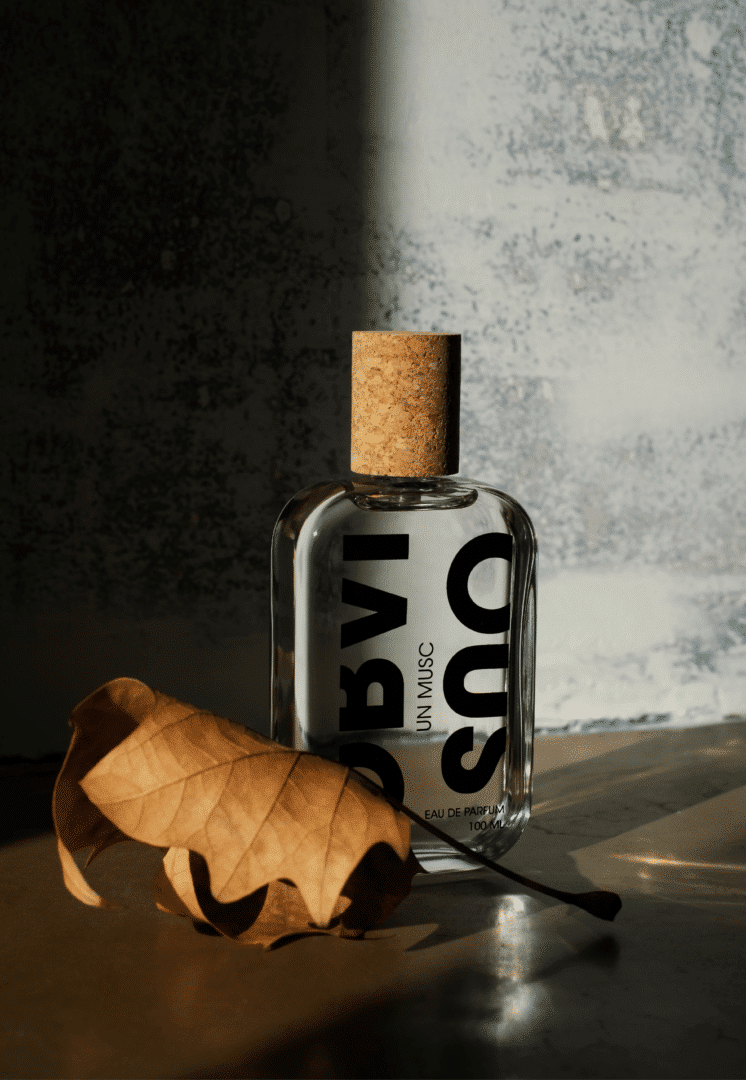 What exactly is for you the luxury in simplicity and vice versa?
Simplicity is honesty. You can't mask or feint when you are direct. With Obvious you have a great perfume at a fair price which respect your personality and the planet.
Where do you get your inspiration for new Obvious creations?
Personally the best moment of my life are spend in the nature, like saling in the sea or sleeping under the stars near the campfire. These privilege moments are my inspiration for Obvious creations.
Your latest creation Une Figue is a tribute to the fig. Can you tell us a bit about the fragrance and its creation? How does it set itself apart from other fig fragrances?
Fig is my father favorite fruit, I wanted to create a fig but after L'Artisan Parrfumeur (editor's note: Premier Figuier) and Diptyque (editor's note: Philosykos) or Colette 34 (editor's note: by Le Labo) it was not so easy to be different. I was visiting a friend in Corsica who runs a vineyard and he had an amazing fig tree in his wine.

He explained to me that it was an old tradition in Corsica to put a fig tree in wine fields to get rid of the excess of water. Because as he said: "The fig tree likes to have his foot in the water and his head to the sun". I loved this sentence and decided to create a fig scent with salty water and when it dries down on you, you will feel this sunscreen effect thanks to the immortelle flower from Corsica that we used in this scent. This scent is green, comfortable, fresh and warm like a long sunny day in spring.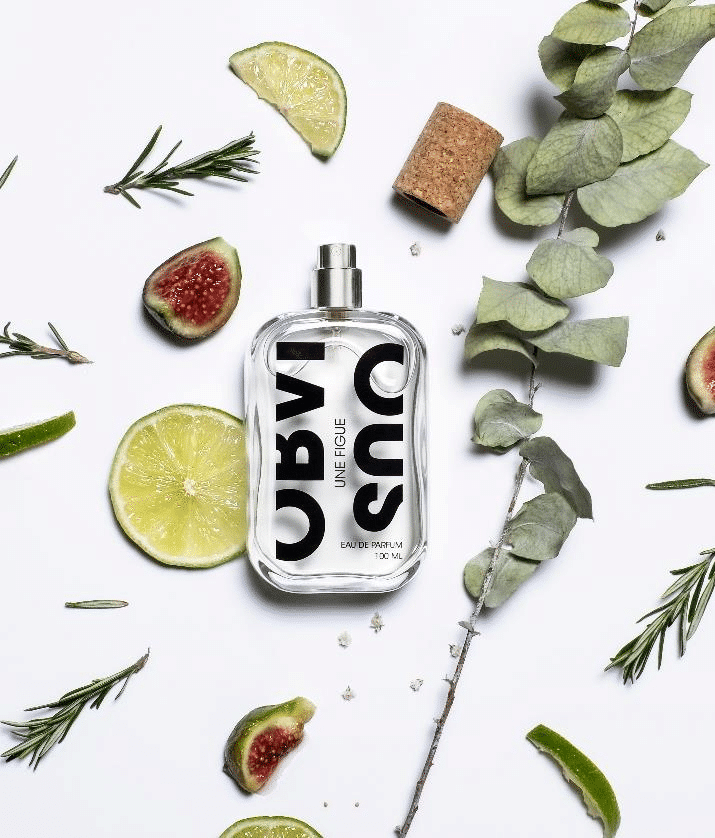 Are you especially proud of one of your creations?
I love Un Musc. It is the perfect example of Obvious scent, easy, different, elegant and simple! But I love also the fact that you can layer all Obvious together to create your own signature!
How has the world of niche fragrances changed in your eyes in recent years?
Well not to good… Prices have jumped above 200 euros and marketing has shifted to please the Middle East and USA markets. Storytelling is more and more complex and void, less the brand has to say and more packaging you will find (huge boxes, pouches or matryoshka boxes…) which are not ecological. Fragrances are extremely powerful because they understood that to sell expensive fragrances you need to show power. But I think it is the contrary of elegance, which is refinement and simplicity… by being the contrary, Obvious is my reply to these trends which I dislike.
Dear David, Thank you so much for taking the time to answer my questions.