With Indices Parfums we are cast up to Belgium today, more precisely to Brussels. Olga and Hubert Alexandre, the founders of the small but fine niche fragrance brand, have owned a charming and nostalgic perfumery in the heart of Brussels for ten years now, where they offer their customers not only niche fragrances but also numerous events. Concerts, exhibitions and workshops take place here, surrounded by antique furniture and a stylish ambience.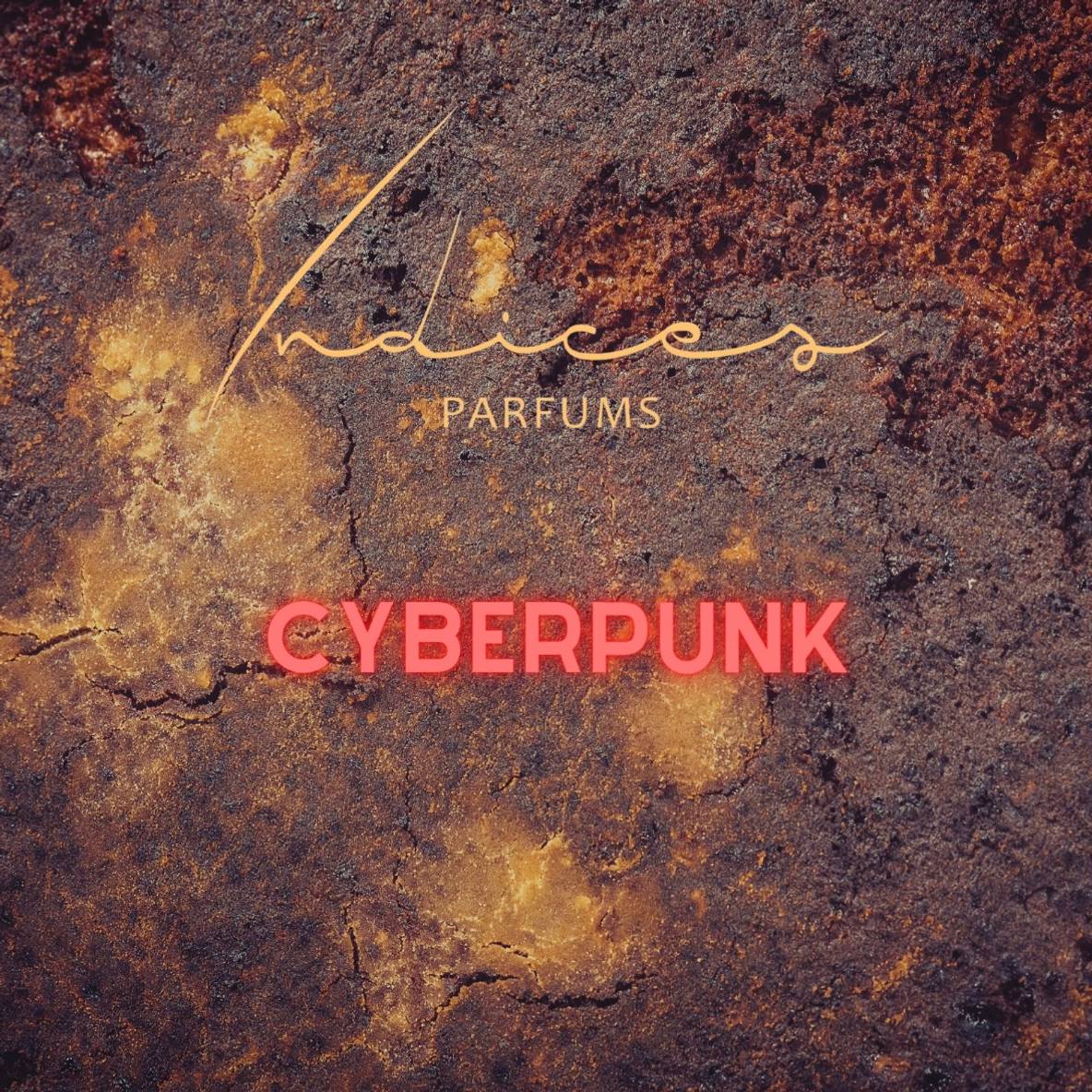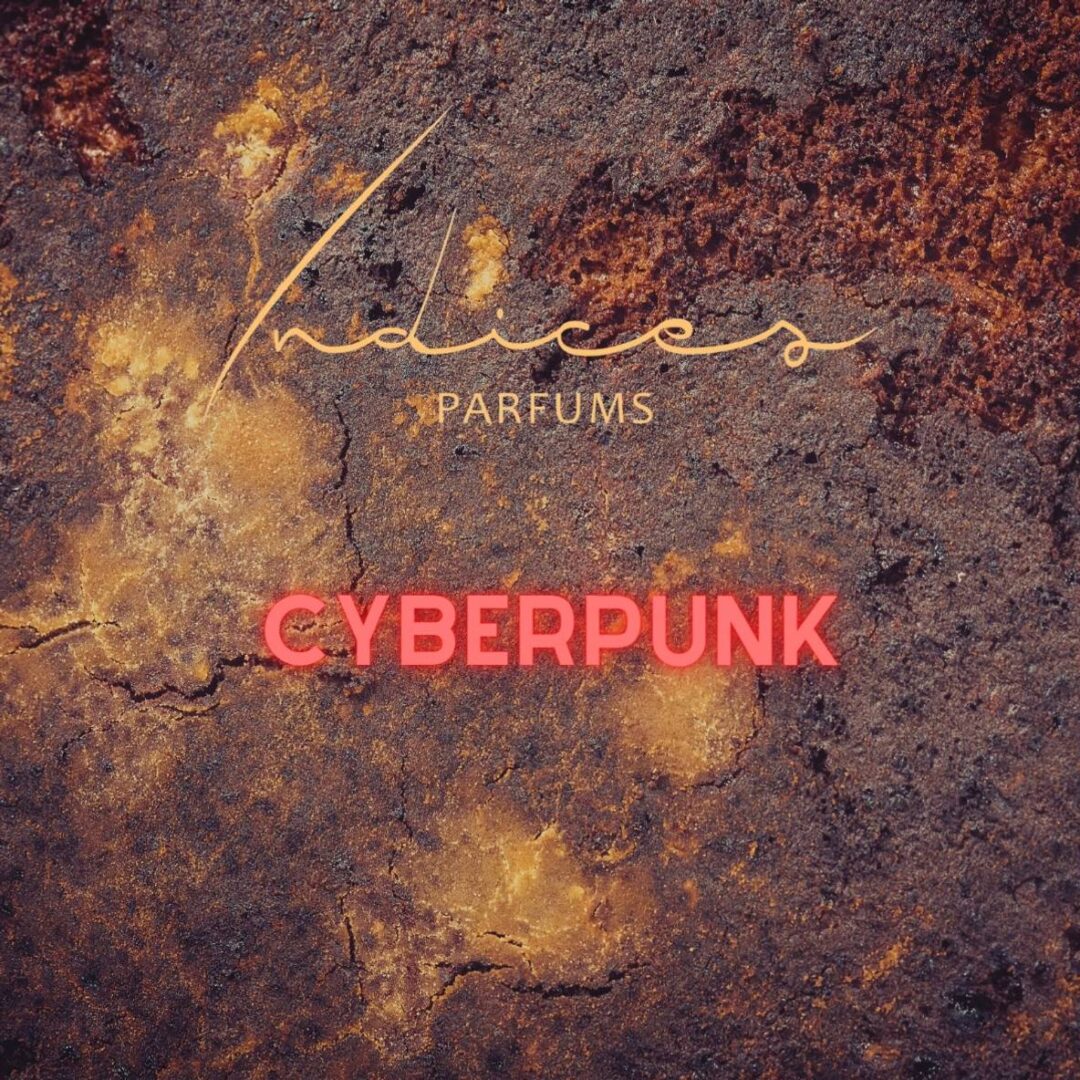 Olga Alexandre has a background in neuropsychiatry and biochemistry and is particularly interested in the influence of scents on our emotional world. With her husband Hubert, she runs the aforementioned niche perfumery and both eventually decided to launch their own fragrance compositions as well. The third in the group is the young perfumer Cécile Doan, who created the three creations presented today, Nostalgic Investigator, High-Tech Mercenaries and A.I. In Love created.
Cyperpunk by Indices Parfums
The collection seems a bit apocalyptic, at the same time very avant-garde and nostalgic and reminds me of the subculture of steampunks, of films like Matrix, The Fifth Element, 12 Monkeys, Gattaca, but also Sin City. It's a dark and dystopian world that the cyberpunk style lets us look into – and so does the collection. Love, however, always finds a way in the fragrances of Indices Parfums – no matter which direction must be taken for it.
Nostalgic Investigators – Indices Parfums
Nostalgic Investigators is dedicated to the private detectives of film history and literature. The name Philip Marlowe is mentioned in the text of the short video below. I'll add Dick Tracy and Eddie Valiant to the mix, because the lascivious looking lady reminds me a lot of Jessica Rabbit. The fragrance notes of the Eau de Parfum are ginger, tobacco, metallic notes and amber. I also hope to sniff out a good portion of spirits in it, because what would a private detective in a movie be without a glass of whisky?
Nostalgic private detectives
Very warm and golden, the scent seems to me – on skin and test strip. Ginger adds a touch of citrusy freshness with subtle spicy undertones. Shiny and cool, the metallic notes add a surprising accent to an otherwise warm composition. A subtle smokiness is inherent in the tobacco leaves.
But first and foremost they captivate with beautiful, aromatic and deep golden, almost amber accents that carry a hint of honey sweetness. Amber adds soft leathery and balsamic facets that underline the warmth of the creation and let it finish in a woody-powdery base.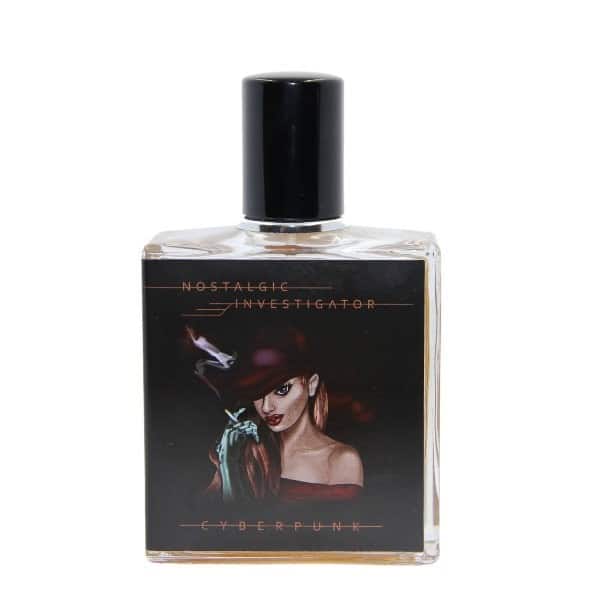 Nostalgic Investigators is a warm-spicy and aromatic mix of tobacco, metal and amber that is calm and comforting. A creamy chocolate note develops on my skin, which I don't really notice on the test strip. In my eyes, rather something for the cooler season and for special occasions or the evening, than for the office and everyday life. A great start to this extraordinary collection! 🙂
High-Tech Mercenaries – Good vs. Evil
High-tech mercenaries are the protagonists of this creation from the avant-garde collection called Cyberpunk by the brand Indices Parfums. Something I need getting used to is the imprint on the bottle. Personally, I am not a friend of guns and feel it is a difficult topic in general, but especially in the current times.
But I am concerned here with the review of the inner values of this Eau de Parfum. I'll leave the outer appearance out of it for now. I just don't want to leave it uncommented, but share with you – at least in short form – my thoughts on this subject.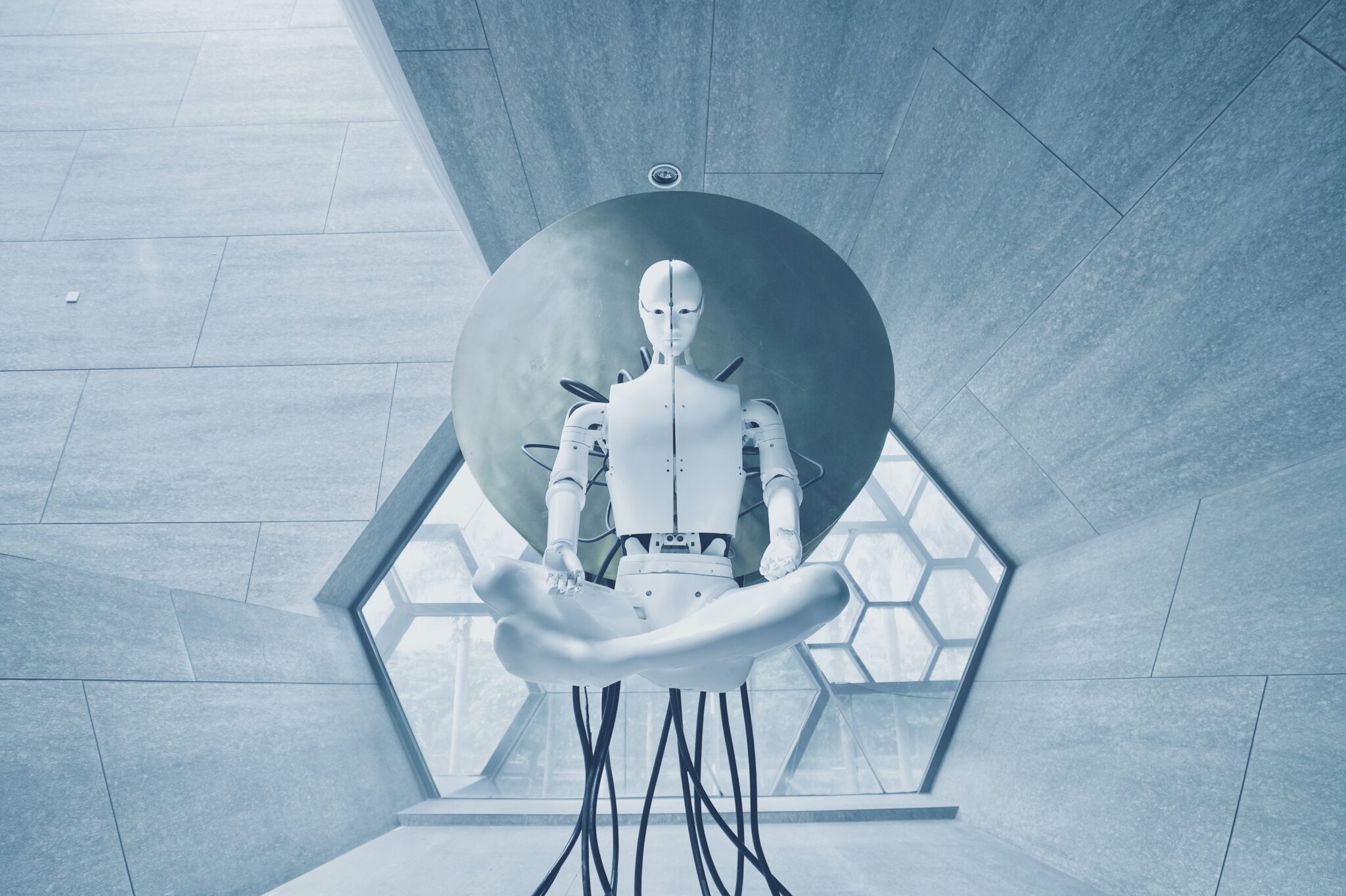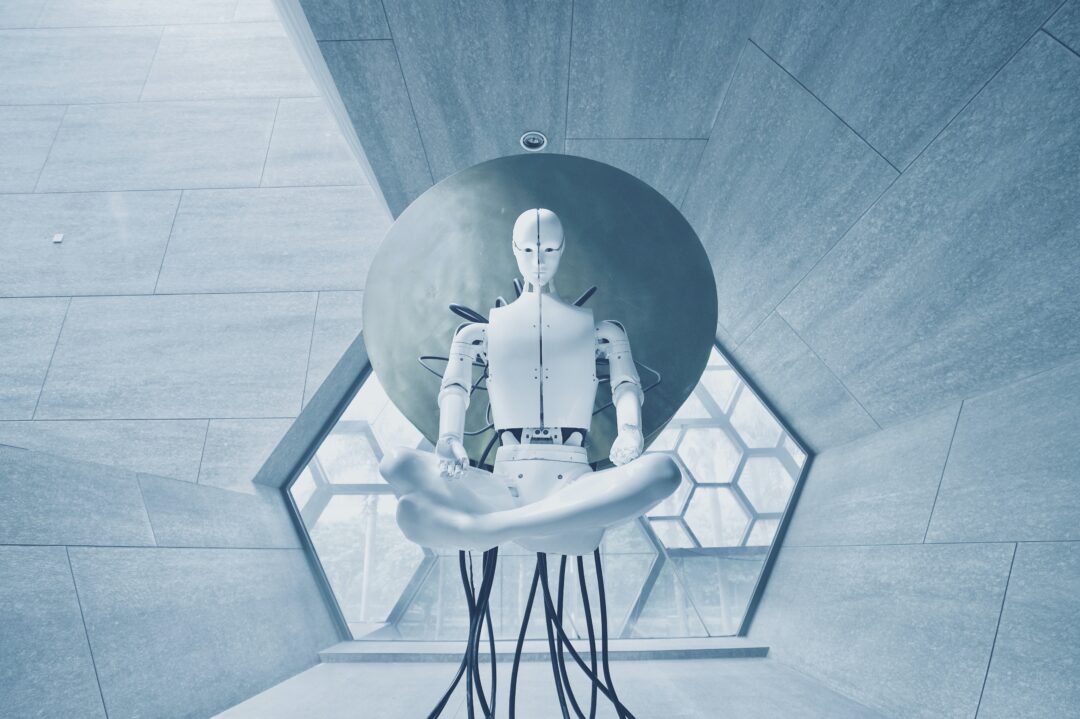 High-Tech Menecaries comes up with the fragrance notes Metallic notes, Clove and Smoky notes. This is quite clear, but could still be really exciting.
Science fiction as fragrance
Very sweet and with peachy notes, High-Tech Mercenaries starts the fragrance off, which surprises me a bit personally. Again, you'll find that cool metallic note that I've already detected in Nostalgic Investigators.
Glossy and sometimes almost cutting, it blends in with the sweetish fruit nuances, which are underpinned by aromatic spiciness and woody-powdery accents. I personally do not perceive smoky notes. Instead, the test strip smells like apple cider to my sensation. Interesting!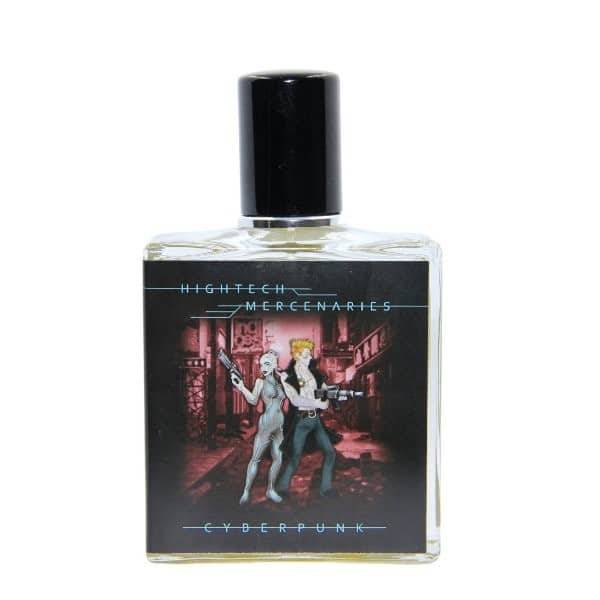 High-Tech Mercenaries by Indices Parfums is an unusual fragrance that is difficult to put into words and is likely to divide minds. On the skin, I perceive it as a fruity-woody composition, while the test strip – as already mentioned – reveals quite different nuances. Here is not much left but the test on the skin, which I always invoked, whereby I would be deeply interested in how the fragrance turns out with you. 🙂
A.I. In Love – Robot Love
A hacker who has already been optimized by machine parts finds the love of his life in an A.I. lady. An extraordinary love story that has certainly already been filmed in some form in Hollywood. Do any of you have a movie title handy? Sci-fi fans ahead, please! 🙂
Cécile Doan created the olfactory realization of this love story with the fragrance notes metallic notes, violet, floral notes and white musk. What strikes me is that the metallic notes run like a golden thread through the collection, revealing the very futuristic, elusive and also robotic facets that make Indices Parfums' three cyberpunk fragrances so special. I'm curious to see how the metal in A.I. In Love turns out and whether it is as fascinatingly incorporated as in the two previous Eaux de Parfum.
In love with a robot
A.I. In Love starts very cool and metallic into the fragrance progression, exceedingly bright and underpinned by a distinct but gentle citrus freshness. This enhances the cool tendencies of the metal as well as its radiance. The creation appears tender and delicate and is thus more restrained than its two predecessors. Thereby A.I. In Love is a fragrance that definitely comes up with presence.
You have to have a penchant for synthetic notes, it should be said, because this airiness, lightness and shimmering transparency have a definite artificial touch. With powdery and subtly floral nuances, the Eau de Parfum finally ends.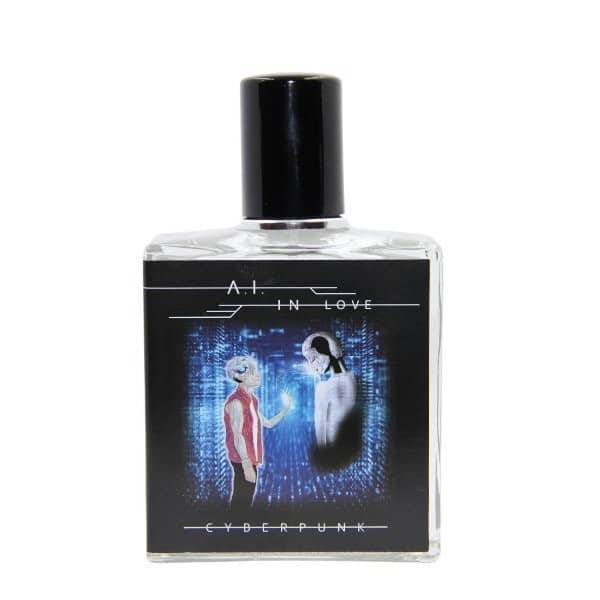 Very fresh, very fruity and citrusy powdery is A.I. In Love by Indices Parfums and thus seems quite clean and almost cologne-like. A fragrance that I can imagine – thanks to its coolness – wonderful in the warmer season to almost any occasion. Invigorating, vitalizing and clear, the composition could be just right for friends of powdery citrus scents.