The Spanish niche fragrance brand 27 87 Perfumes has launched two new fragrances – mosaïque and rule of 72 – which I would like to present to you today, because both have not yet found their way into the Duft-Tagebuch. Of course, this must change quickly! The founder of the brand is Romy Kowalewski, originally from the Berlin area, who emigrated to Barcelona almost two decades ago.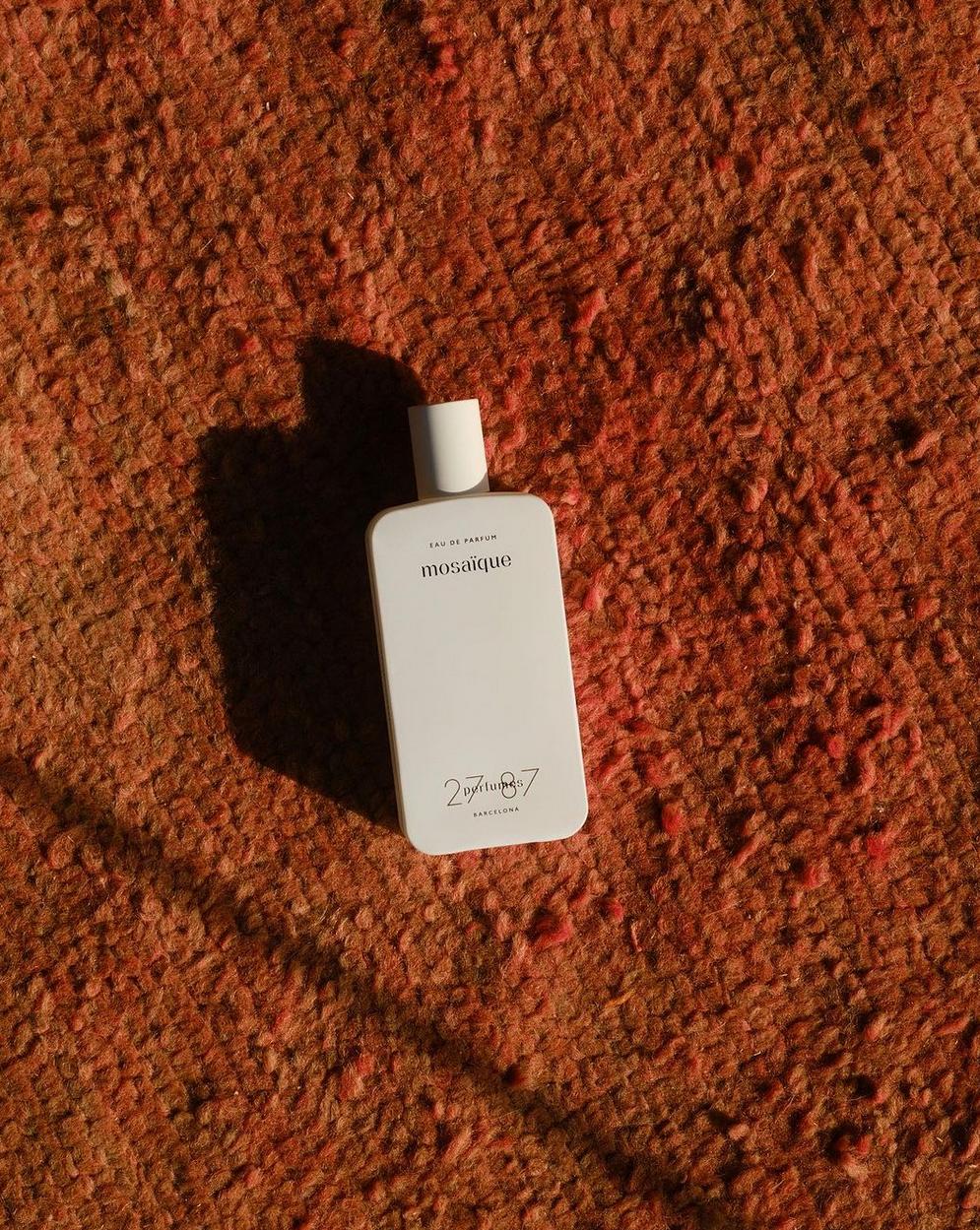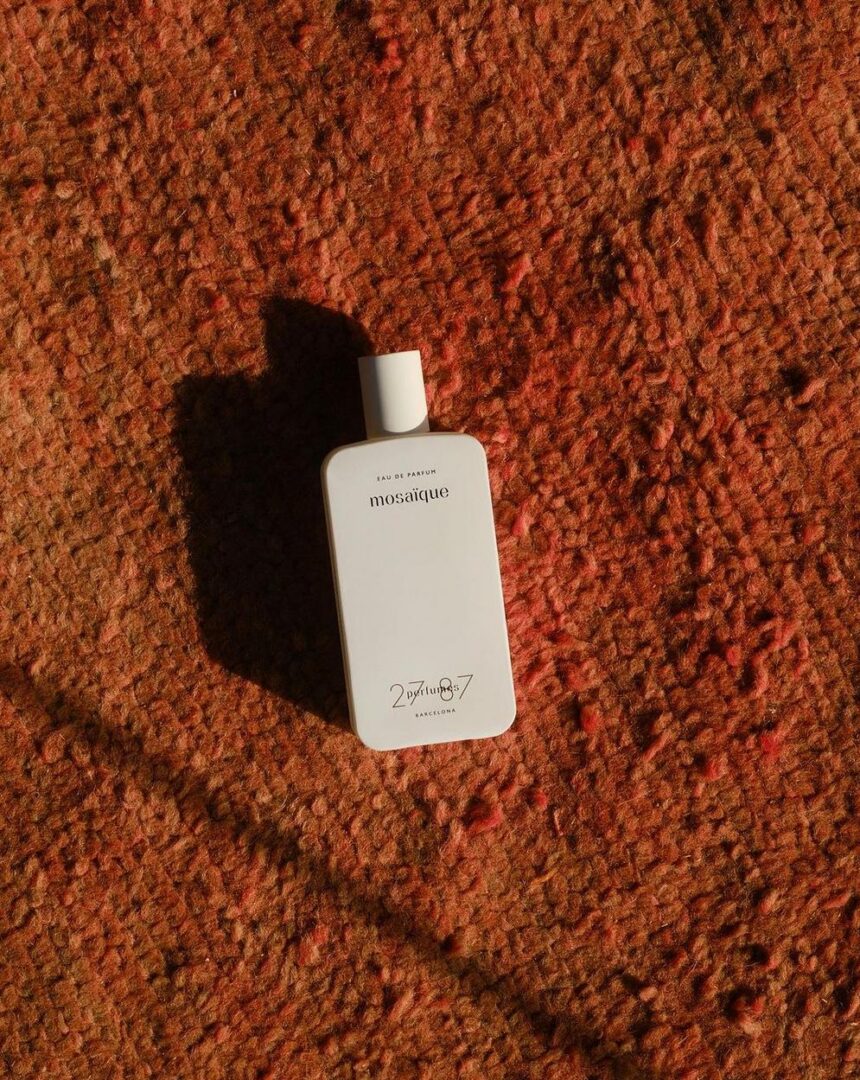 I have already had the pleasure of interviewing Romy here in the Duft-Tagebuch and I have also presented two of her creations here in recent years:
mosaïque – A newfound paradise
First, I would like to turn to the eau de parfum mosaïque. The brand 27 87 Perfumes was kind enough to provide me with a bottle of the fragrance, for which I would like to thank you again very much. Perhaps you have already seen the unboxing reel on Instagram, which I have shot for this. In any case, my joy was great and of course I would like to give the fragrance its personal place not only on Instagram but also here in the Duft-Tagebuch.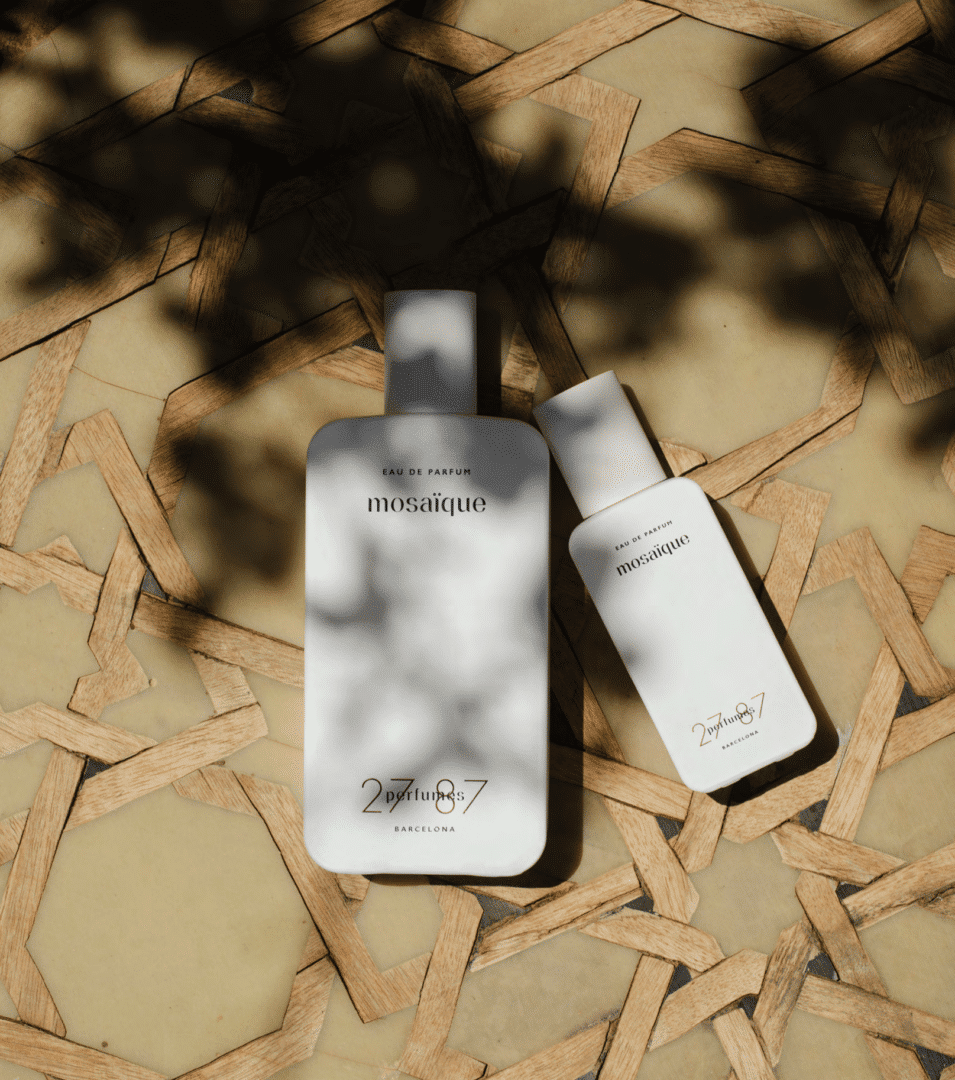 mosaïque belongs to the GO Collection of the brand 27 87 Perfumes – a line whose fragrances are inspired by travels to distant lands and exotic places. Looking at the visuals and the press release for the new eau de parfum, I'm guessing that a trip to Morocco, North Africa or the Orient was the inspiration for the creation of mosaïque.
Romy Kowaleski seems to have found a new piece of heaven for herself: a newfound paradise, as she herself writes. The pictures show colourful carpets, rough, sandy landscapes. There is talk of nomadic tribes, drums and shishas, of traditional rhythms and modern sounds.
A loud silence echoes through the time-worn sandstone facades, while clean minimalism is enveloped by cold shisha smoke. We celebrate colors and contrasts. We celebrate the here and now that breaks boundaries and flows into each other. What arises? A mosaic of the moment. A mosaic of the blink of an eye.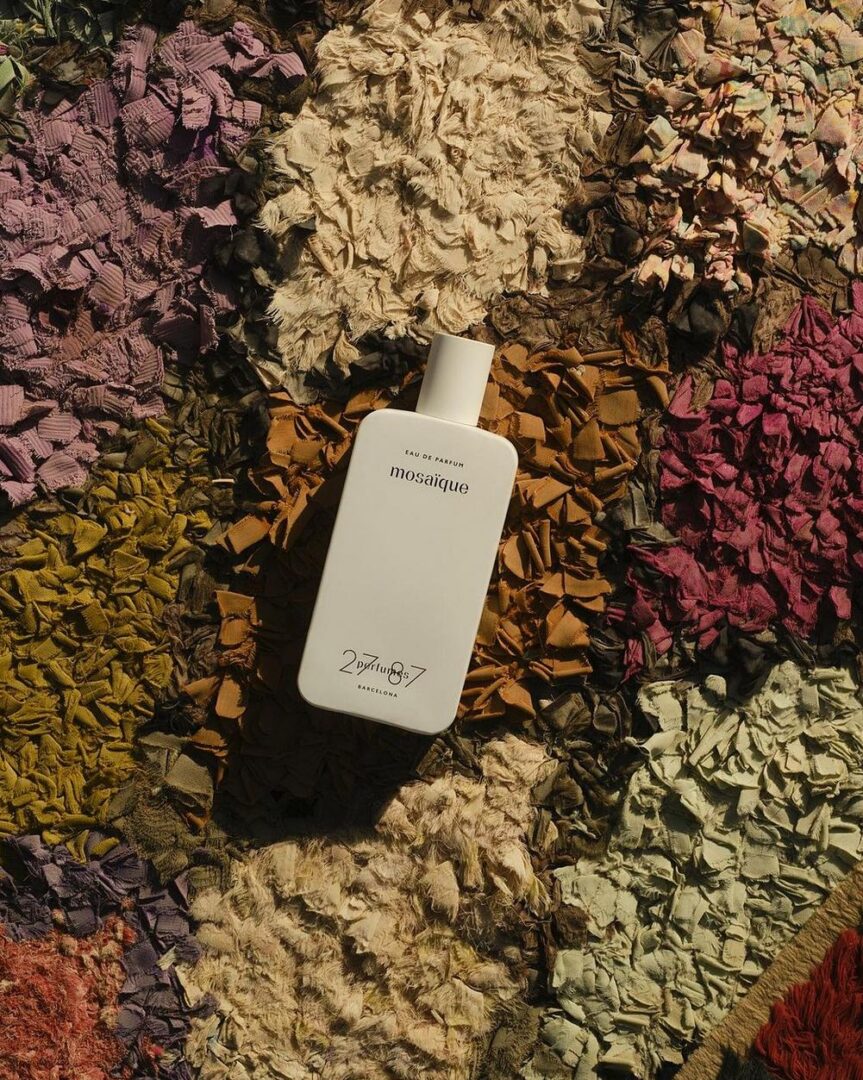 For the creative realization, 27 87 Perfumes engaged the French-Spanish perfumer Gaël Montero, both for mosaïque and rule of 72. Montero, who works for Givaudan, combined in my eyes absolutely exciting notes together: mandarin, sage, plum, ylang-ylang, tobacco, patchouli, honey, maté, cocoa and oakmoss. Not only are the colours of the carpet pictured above reflected here, the ingredients also promise a great richness of facets. Fruits, flowers and herbs meet woods, gourmand nuances and moss.
Olfactory mosaïque of tradition and modernity
From the opening, mosaïque reveals lush and opulent notes. Tangy tangerine peel tartness meets dark plum fruitiness, accented by the spicy herbal nuances of sage. Very early on, I perceive the herbaceous, dark green, characteristic facets of maté tea, tart, powerful, deep, infused with a certain bitterness.
The tobacco leaves underline the special accents of the mate, give the creation dry, leathery and aromatic moments and blend extremely harmoniously into the fragrant overall work of art. A delicate sweetness appears very slowly and leisurely in the creation. The golden notes of honey combine with creamy, lovely florals to soothe the maté, which is nevertheless quite lush and at times a bit harsh. Dark dark chocolate, woody patchouli creaminess and earthy oakmoss add additional exciting accents to the finish.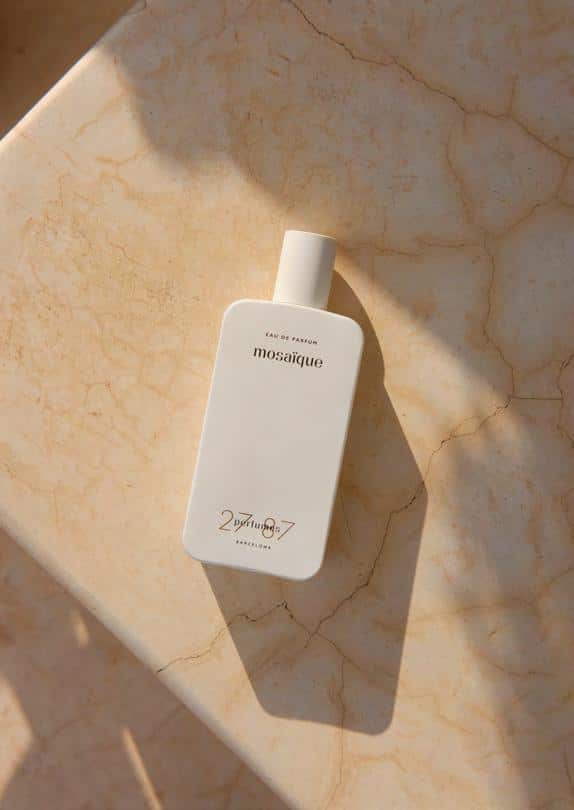 mosaïque is a really great, present and idiosyncratic fragrance that I really like. Powerful, very authentic and opulent maté notes, which I have not yet perceived in this form in an eau de parfum, meet fruity, creamy and delicately honeyed nuances as well as aromatic tobacco, embedded in leathery, earthy and woody accents. A creation with presence and persistence that should appeal to all who love elegant, modern and timeless fragrance compositions with character, with rough edges and/or are fans of maté tea. 😊
rule of 72 – 27 87 Perfumes
After a fragrance inspired by a journey, we now turn to a completely different theme. rule of 72 deals with the world of finance, an unusual subject to which 27 87 Perfumes and perfumer Gaël Montero devote themselves here. Since I have so no idea about the said financial rule, I'll let the press text explain what it is about. But of course I'll tell you one thing: for the olfactory realization, the ingredients cypress, saffron, cardamom, geranium, agarwood (oud), ylang-ylang, cedarwood, guaiac wood, vetiver, patchouli and leather were used.
The rule of 72 – a formula that estimates how long it takes for an investment to double in value. How the back-of-the-envelope bill works? Divide 72 by your APR. Rule of 72 is a tribute to the world of corporate elegance, money, calculations, suits and sunglasses. Your rule, your risk.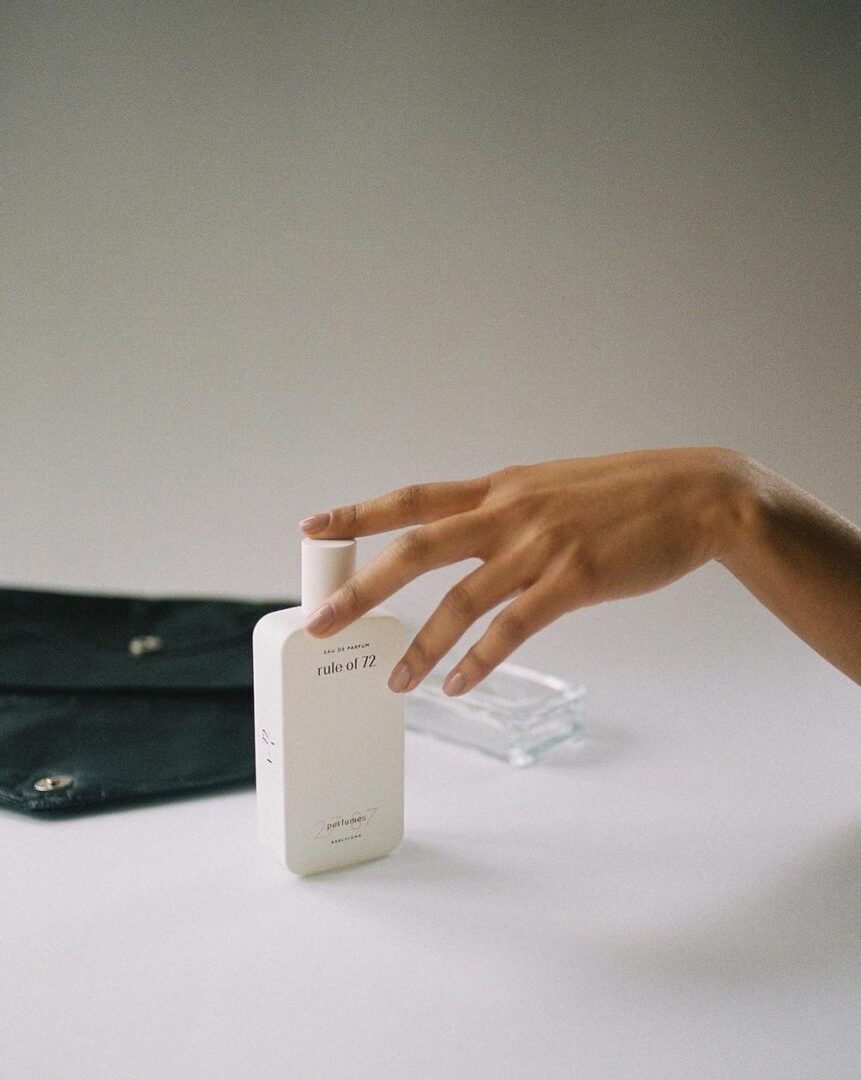 Scent of money
Citrusy cypress wood brings coniferous traits to the opening of rule of 72, followed closely by greenish cardamom and cool, rosy geranium that lends lightness and transparency to the creation. Medicinal, dark leathery and smoky resinous notes show up in the background. Oud and saffron inspire each other with their sometimes quite similar facets, underpinned by the creamy floral sweetness of ylang-ylang.
Delicate and airy, the creation appears on the one hand, but on the other hand powerful and loud. Guaiac wood brings powdery smoky nuances to the fragrance, intensifying the lush notes of the agarwood, but additionally adding gentle accents to them.
The still perceptible leatheriness picks up speed again as the fragrance progresses and is joined in the base by earthy, cool and woody-creamy vetiver and patchouli, which give the Eau de Parfum by 27 87 Perfumes a characterful and striking finish.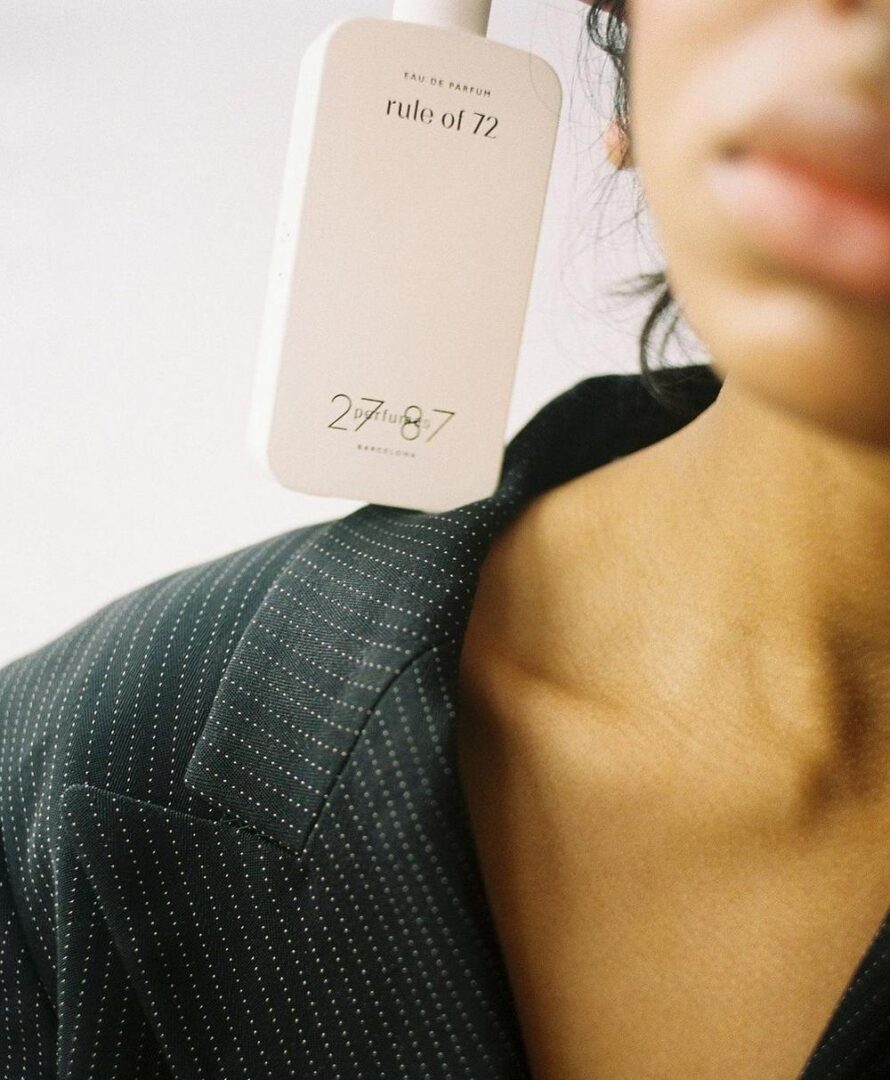 rule of 72 is a smoky, resinous and cool oud leather that once again shows that the brand 27 87 Perfumes has a talent and a penchant for expressive, present and long-lasting creations, for compositions that are not necessarily pleasing but also know how to make a statement and stand out from the crowd. And as already mentioned, despite all its presence, rule of 72 also has an inherent transparency that lends the fragrance lightness and airiness and prevents it from becoming too heavy and too bulky. A great eau de parfum for all fans of 27 87 Perfumes, of oud and edgy creations with wow effect!