Yesterday we started with the first part about the newly arrived at Aus Liebe zum Duft brand Rhizome, founded in Italy in 2019. With 03, 04 and 05 I would like to present you today the next three Eaux de Parfum, before we start tomorrow with 06, Tropical Dance and Desert Dusk in the last round. Maybe one or the other of you has already read my post from yesterday (if not, I'll gladly link it here), in which I introduced you to the first two creations and the Rhizome brand itself.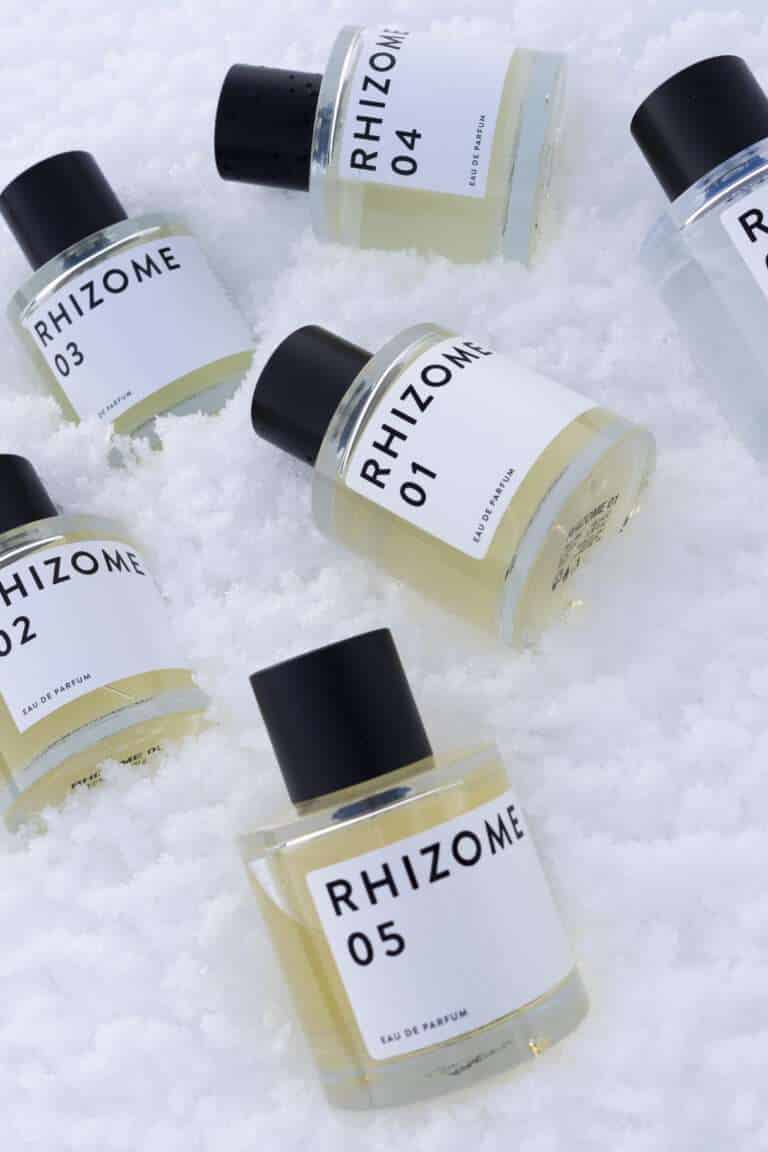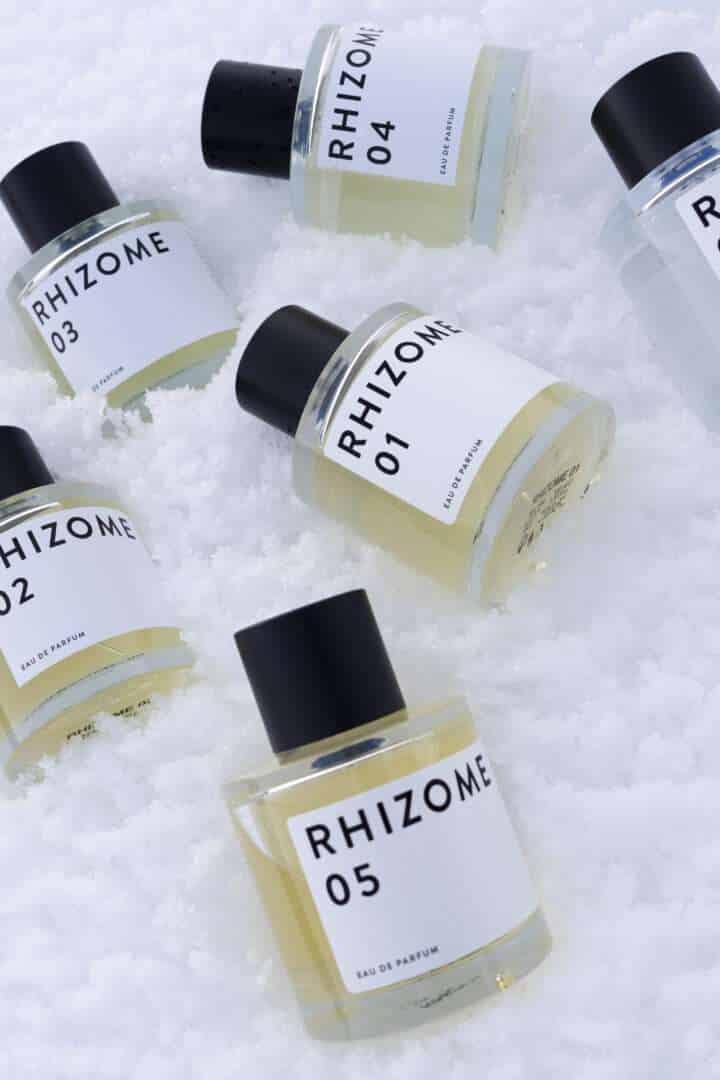 Both fragrances tested so far have pleased me excellently and showed an exciting scent progression with surprising changes of direction for me. Compositions that are idiosyncratic and yet catchy, elegant and modern, timeless and – despite their minimalist execution – incredibly expressive. I hope that the coming six fragrances will also follow the same path that 01 and 02 have already taken. We'll find out more in a moment ☺
03 – Rhizome
With the number 03 it should be a little summer and Mediterranean, because the fragrance is "a walk through orange and lemon groves, where the air is fresh and spicy." This eau de parfum is also designed as a unisex fragrance, like all Rhizome creations.
Of course, I do not want to deprive you of the fragrance notes: Lemon, bergamot, grapefruit, yuzu, basil, ginger, elemi resin, galbanum, clove, amber, vetiver, sandalwood and patchouli are the ingredients of this citrus composition announced as refreshing and spicy.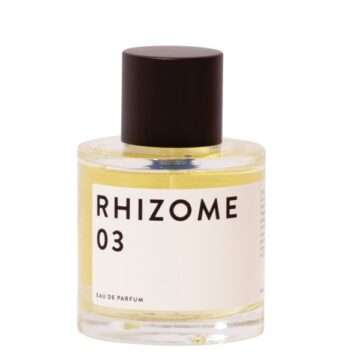 With tangy and rather tart hesperidic notes 03 starts the fragrance course, underpinned by green and aromatic herbal nuances. This blend is really summery and deliciously Mediterranean. A little cologne-like, energetic and vitalizing, a fresh kick to spray on, which, despite all the airiness, still seems present and powerful. Elemi resin and galbanum emphasize the green hue of the citrus creation, while the base notes slowly bring warmth and grounding to the fragrance. Very harmoniously composed and finely balanced. Simply beautiful!
04 – Rhizome
No fragrance collection without an oud representative. The 04 is the olfactory stage for the agarwood, which was combined here with lavender, tobacco, cedar, vetiver, amber, sandalwood and white musk. The lavender-oud combination sounds exciting, plus woods and tobacco, this could be really nice.
04 is a mixture of various inspirations and scenarios. Oud, vetiver and white musk are the main notes that make up this explosive eau de parfum. 04 is an intense fragrance where woody and smoky notes give this perfume for men and women its full character.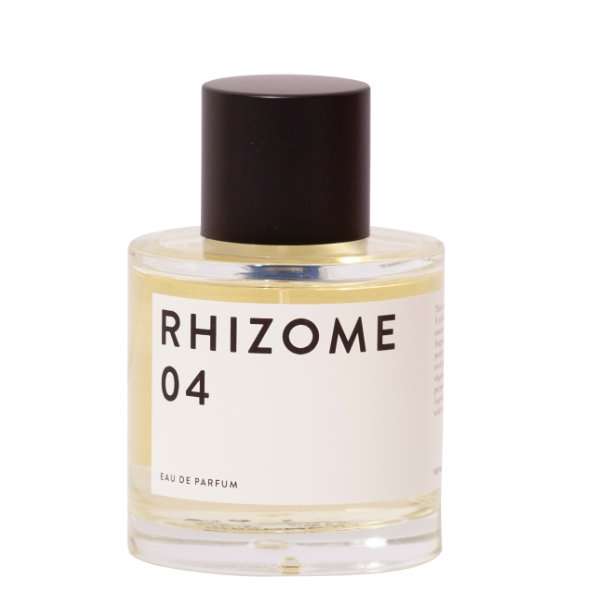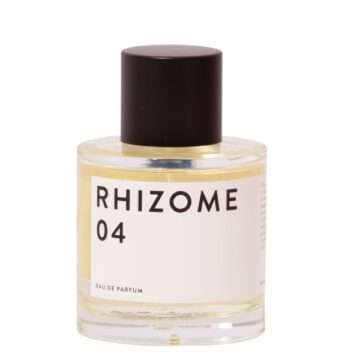 Herbaceous lavender nestles against honey-sweet tobacco leaves, bathing the scent in lush gold from the first moment. Lovely and gently smoky it continues, thanks to the dark woody notes of oud and cool, earthy vetiver. Delicate musk powder buffers the creation in the background, providing calm and softness. Sandalwood and amber underline the lovely and subtly leathery mood of the creation with a velvety and balsamic woodiness and let the fragrance fade away very gradually. Transparent, meditative and wonderfully resinous-woody!
05 – Rhizome
Rhizome's number 05 is supposed to provide spicy freshness. I notice that the label has a special focus on refreshing creations, because I have now already read this property in several of the tested fragrances in the associated press releases and also subsequently sniffed exactly the same. Perhaps this penchant for fresh notes is a reminiscence of the younger generations, which the Rhizome brand explicitly wants to address. After all, don't we associate a certain dynamism, vitality and energy with young people, who may just be looking for these in their preferred fragrances? As an olfactory mirror of their personality, so to speak?
The fragrance notes admittedly do not sound really fresh at first sight, apart from the citrus that has sneaked into the fragrance pyramid. Amber, bergamot, nutmeg, sandalwood, patchouli, rose, geranium, vanilla, benzoin resin and musk are the ingredients of this eau de parfum from Rhizome.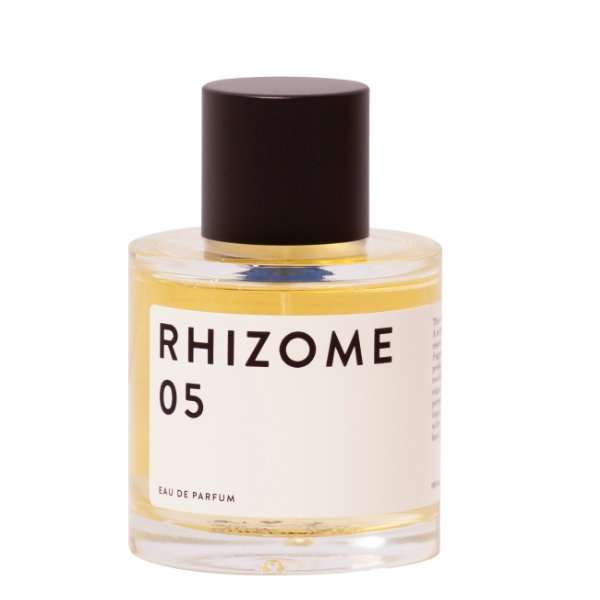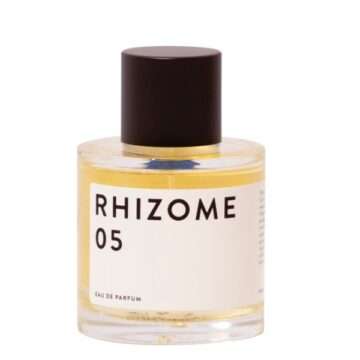 Very warm, oriental-like and lush, 05 starts the fragrance with the soft and balsamic notes of amber, velvety sandalwood and creamy, lovely vanilla. The bergamot gives the creation a delicately fresh tartness that plays in the background and flirts with the finely soapy floral nuances of the rose. Patchouli brings subtle earthy and creamy nuances to the eau de parfum, which is underpinned by milky vanilla benzoin resin and the finest musk powder in the finish. Perfect for those who love oriental-inspired and deep creations that still have a certain transparency. Fantastically beautiful!