For Mother's Day we have prepared a little surprise. We raffle a bottle of today's protagonist in the Duft-Tagebuch: Grisette by Lubin. But more about that later. First, I would like to introduce you to the Eau de Parfum of the traditional French brand so that you can get an idea of what exactly you can win. I'll tell you this much in advance, because I've already tested Grisette: It's worth taking part! 💞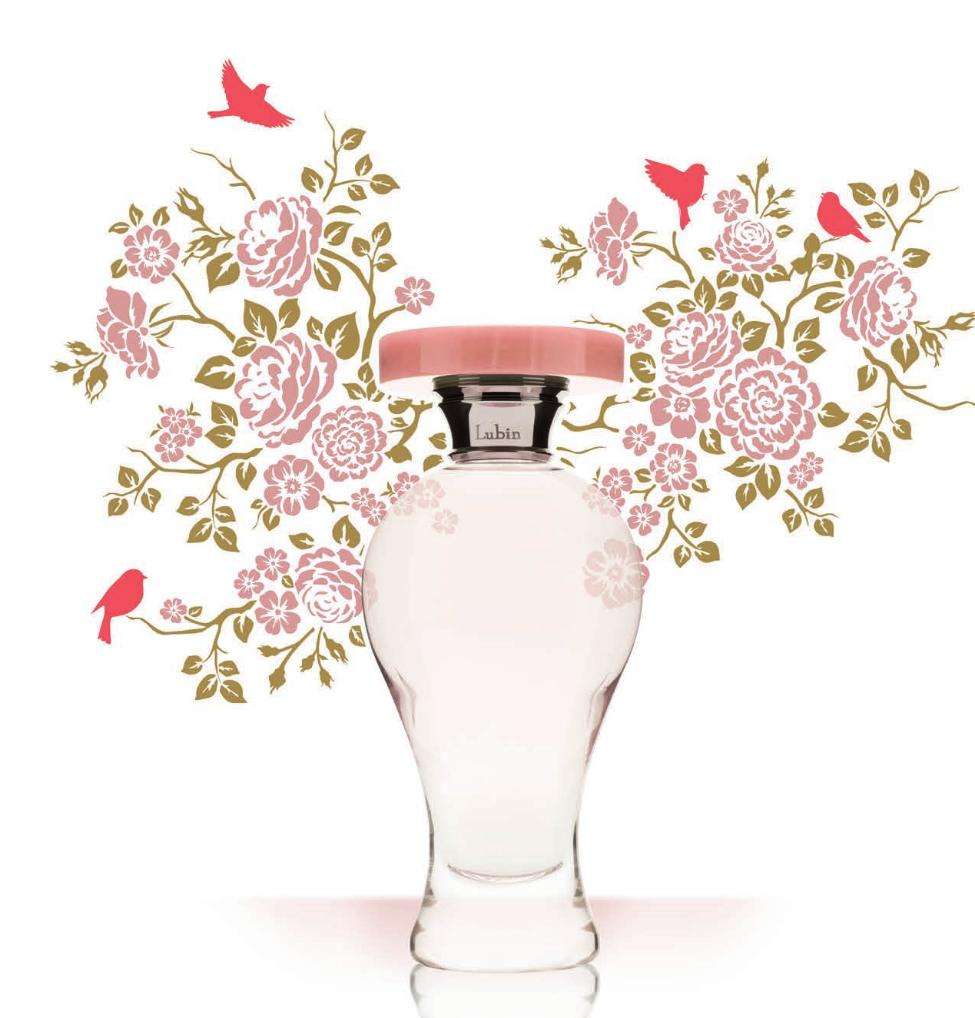 I probably do not need to say anything more about the brand Lubin, because it was already represented here in the Duft-Tagebuch many times and was also extensively presented here (all posts can be found here). It is a fragrance house steeped in history, with a long and moving past that has pampered and delighted us with many a treasure trove of fragrances in the last almost twenty years since its revival by Gilles Thévenin.
Grisette – What luck!
Well, Grisette is not a new launch, but dates back to 2015. The perfumer behind the fragrance is Thomas Fontaine, who has composed numerous frangrances for Lubin, such as Kismet, Korrigan, Bluff, Inédite, Epidor and many more. He is said to be a master at reformulating and reinterpreting old perfume formulas and classic scents in a modern way – even though Grisette is by no means a reimagined fragrance classic, but a relaunch.
For Grisette by Lubin Fontaine combined the ingredients citrus notes, grapefruit, bergamot, Bulgarian rose, Moroccan rose, iris, incense, cedar, musk, amber and vanilla. But what exactly does the name Grisette mean? The word grisette has several meanings, which in a broader sense build on each other. First, there was a gray fabric made of wool, which bore this name. It was sturdy and inexpensive, so clothes made of this type of cloth were affordable even at lower wages.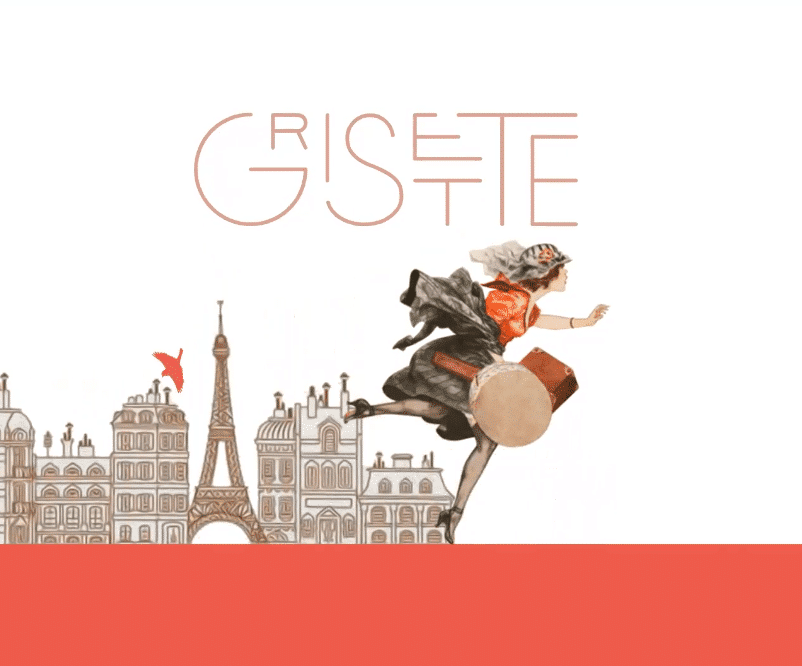 On the other hand, in 19th century Paris, young women who lived alone, worked, supported themselves and were not married were called grisettes, also because, due to the modest circumstances in which they lived, they usually wore dresses made of precisely that inexpensive grisette fabric. They were said to have a certain frivolity, they were often mistresses of bohemians, and their lifestyle was considered unorthodox at the time.
The scent of the grisette
Springlike and girlish is the opening of Grisette, thanks to airy and ethereal citrus notes on a bed of delicate rose petals. Fresh as morning dew on a blossoming rose, gentle as a kiss, romantic as an embrace. The iris gives the creation a subtle powdery accent, which is soon joined by the subtle smoky notes of incense, which breathe a certain coolness into the creation.
Very transparent, light and radiantly bright is Grisette, carefree and shy at the same time. Lively and refreshing, yet so delicate, charming and innocent. The powdery-floral and citrus melange gradually becomes a little warmer. Vanilla gives the fragrance a subtle sweetness in the finish, while musk and amber provide a creamy, fluffy feel-good atmosphere.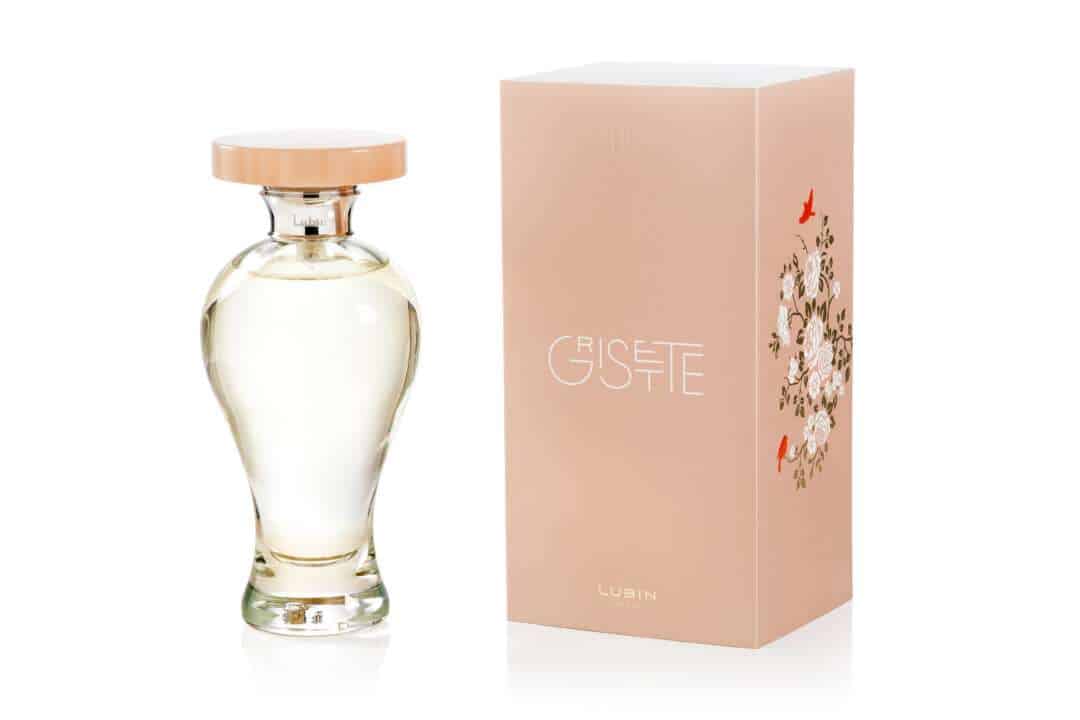 Grisette by Lubin is a spring-like and light-hearted, romantic, feminine fragrance that is very transparent, clear, pure and restrained. Visually, a touch of nostalgia resonates, but I would not call the fragrance itself a vintage creation per se. Grisette is timeless, graceful and elegant. An absolute all-rounder and uncomplicated fragrance companion for every occasion and actually also every season. Perfect for all who prefer light, lively and rather discreet eau de parfums and love the combination of delicate rose, fine citrus and powdery-light notes. Enchantingly beautiful! 💞
Giveaway
We raffle the following treasure from Lubin, for which we would like to express our sincere thanks to the distributor Valin:
1 x 100 ml bottle Grisette from Lubin worth € 160
How do you get into the lottery pot? Very simple! Leave us a comment below this article up to and including Sunday, 14.05.2023 and tell us which fragrance you last lost your heart to. On Monday, 15.05.2023, the lucky winner will be informed by us via email.
You can find the conditions of participation here.
We wish you good luck 🙂