It was a few months ago now that I received an email from the distributor Albrecht & Dill with a very special invitation: to the relaunch of Goutal in Paris. Not somewhere in Paris, but at the Café de l'Homme, directly opposite the Eiffel Tower.
I didn't have to think twice and said yes. Maybe you still remember my pictures in the story of our Instagram account, which I uploaded at that time. Early in the morning, we started. Very early in the morning. At 3:00 a.m. I was behind the wheel heading for Hamburg Airport and at just after 6:00 a.m. I was on the plane to Paris with Nadine Cetl, Managing Director of Albrecht & Dill, and Henrike Wode, Goutal Brand Manager at the same place.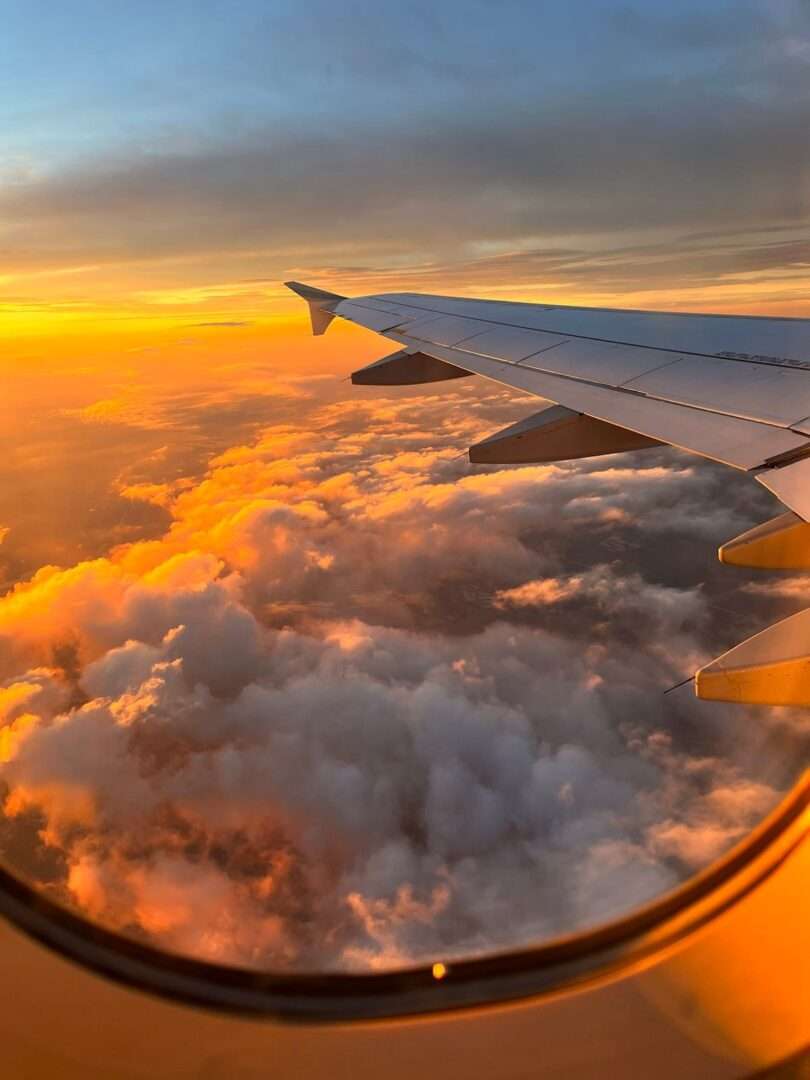 Landing safely at Charles de Gaulle Airport, we took a cab and then spent more than an hour in Paris traffic chaos. We were on the road at the best time of day, namely in the middle of rush hour. Jackpot! The three of us made the best of it. Passing the Arc de Triomphe, we finally reached the location at the Palais de Chaillot at Place du Trocadéro and I can tell you: wow! Just wow! 🤩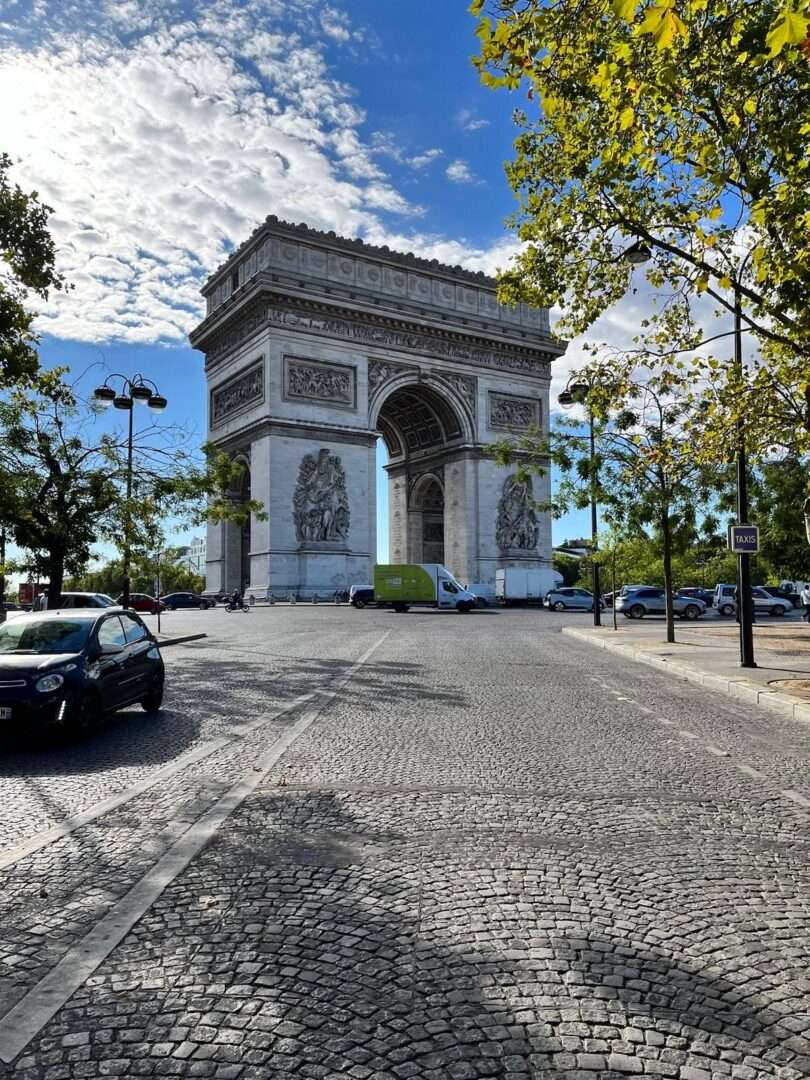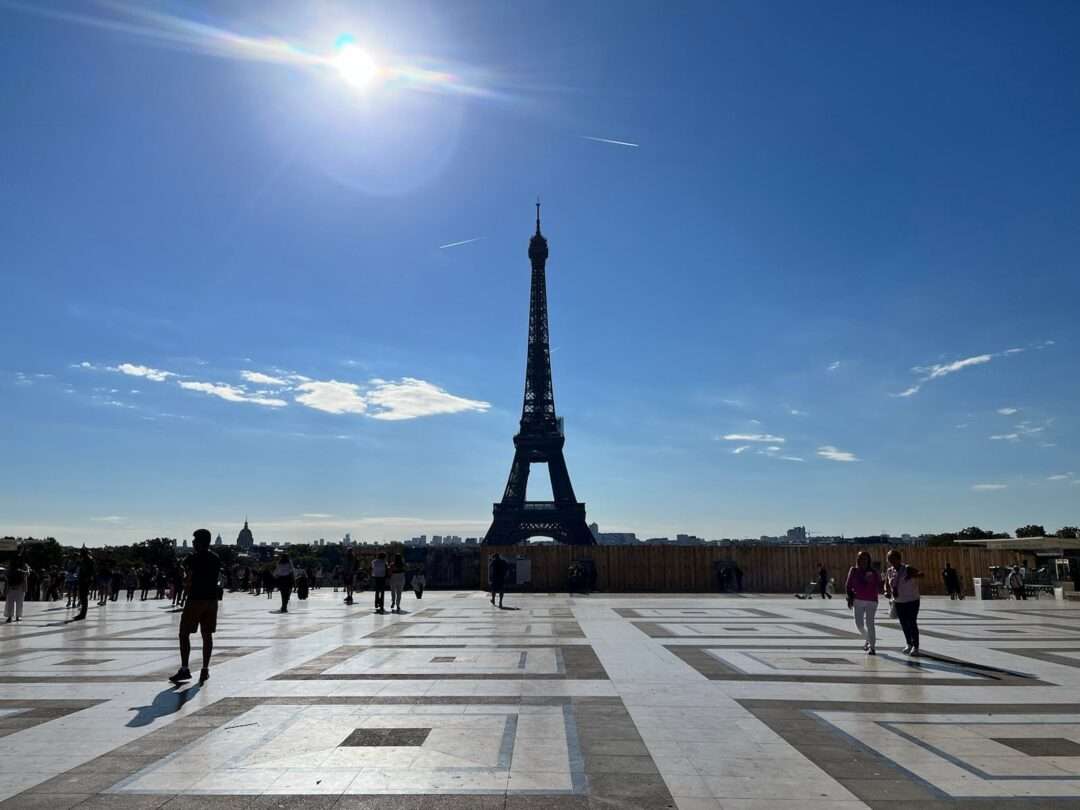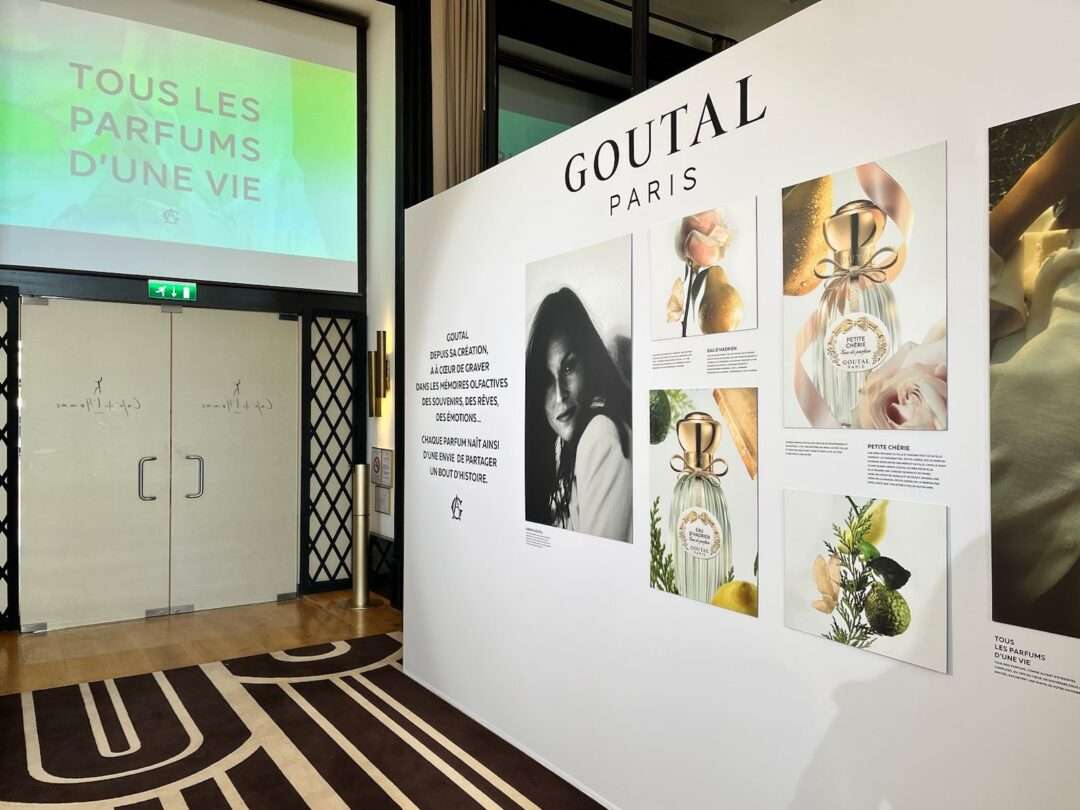 A lovingly designed room awaited us, accompanied by soft music. There was something to discover everywhere, from the history of the brand, its beginnings – then still in the hands of the much too early deceased Annick Goutal – to the here and now.
Her daughter Camille Goutal and her team greeted us incredibly warmly and after a little chat we jumped into the fray and went exploring. Numerous tables were equipped with the new flacons of the French brand, because that was what this relaunch was all about. No new fragrance was launched, but only the packaging, the glass flacons including lid were revised and reissued with great dedication and attention to detail. A kind of return to the old forms, but with a modern twist.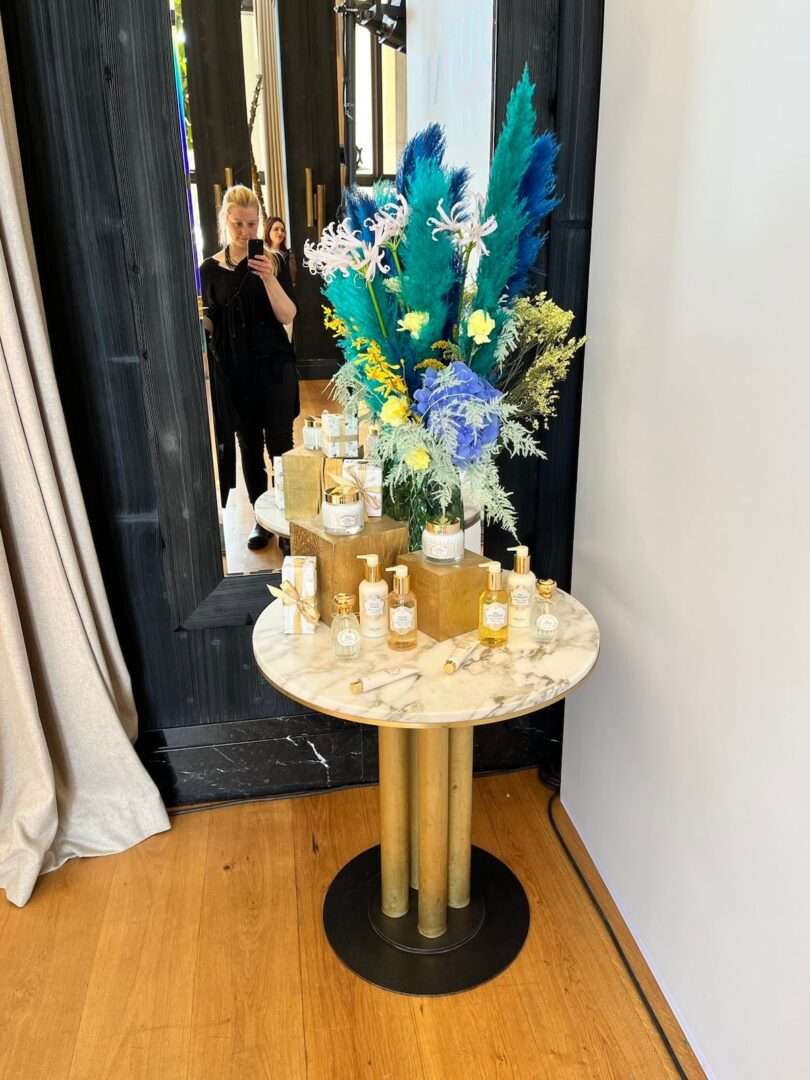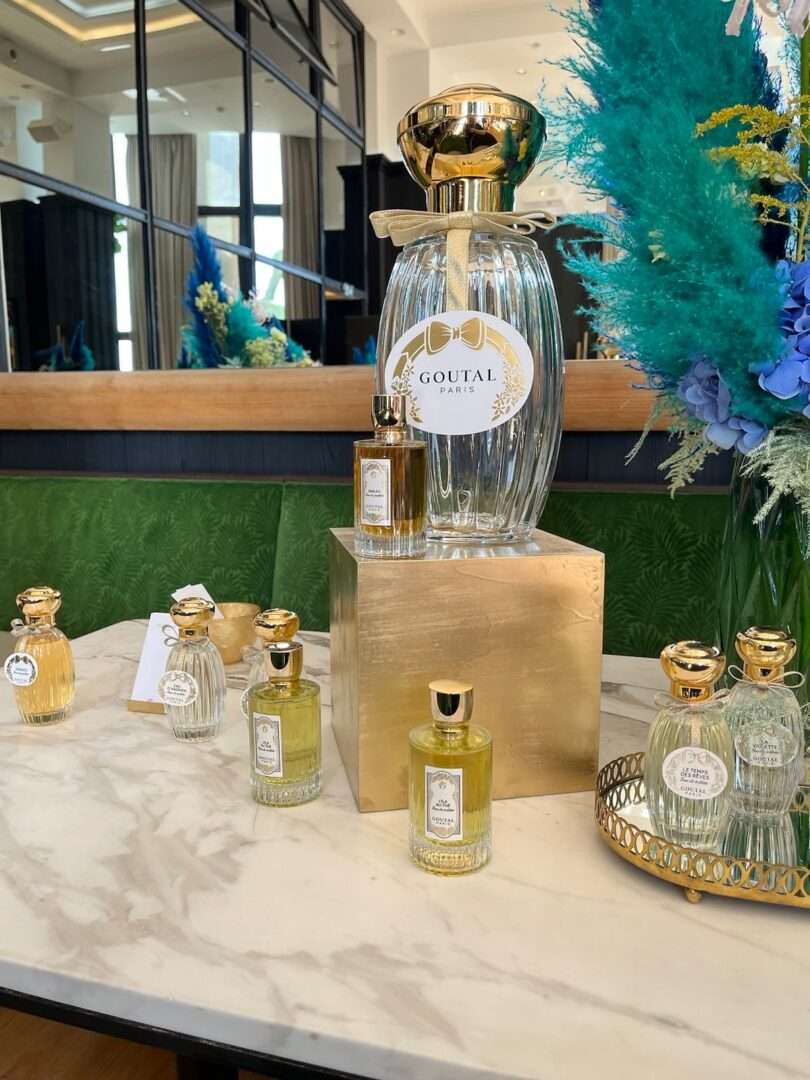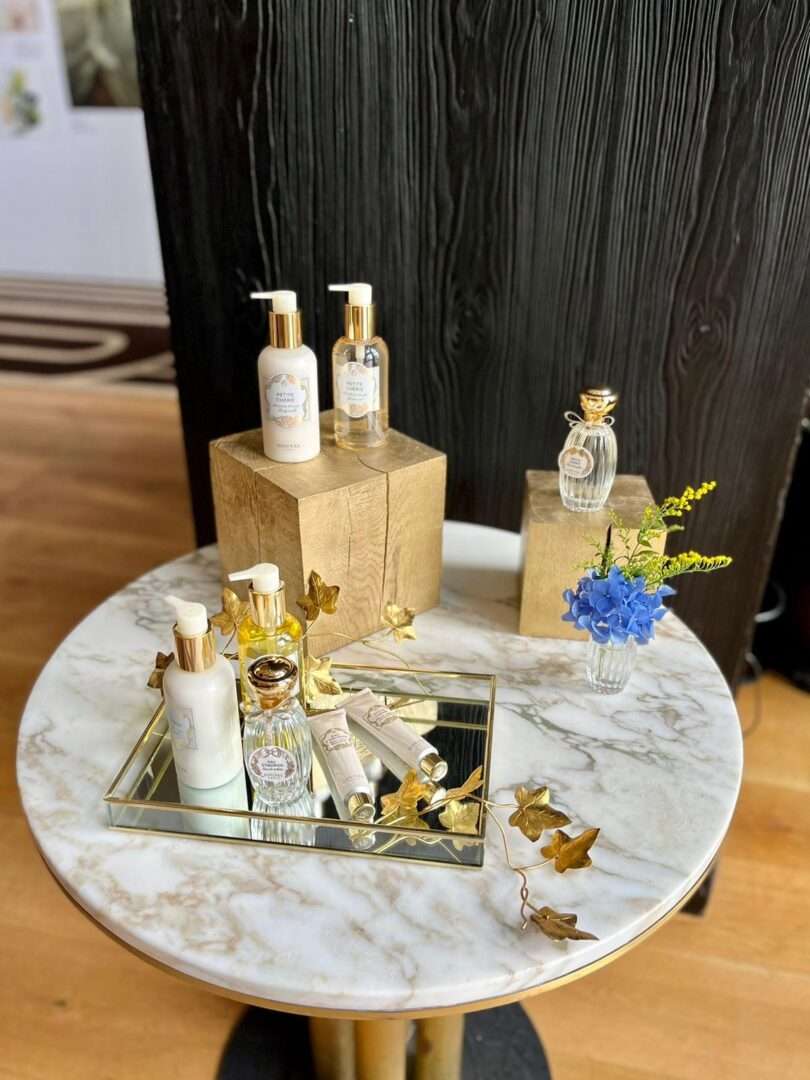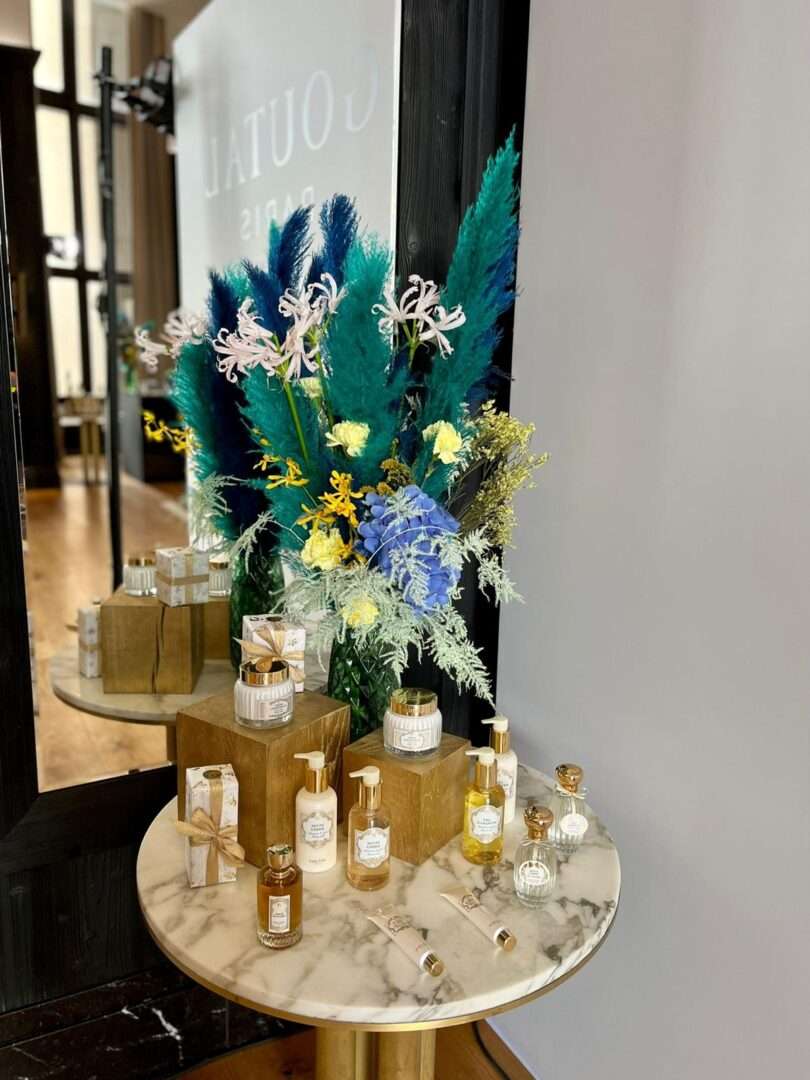 There was an opportunity to take advantage of a fragrance consultation. An offer that did not make us hesitate for long. A young lady asked me, among other things, about my previous fragrance preferences and gradually crystallized a creation that should fit me perfectly: L'Ile au Thé, an eau de parfum with notes of mandarin, green tea, osmanthus and musk, to which Camille Goutal was inspired on the South Korean island of Jeju.
After the fragrance consultation, you were allowed to have a bottle of the perfume you finally chose custom engraved (see below). My L'Ile au Thé was unfortunately not in stock that day, but the team at Goutal was kind enough to send me my bottle with the engraving of my choice. ❤️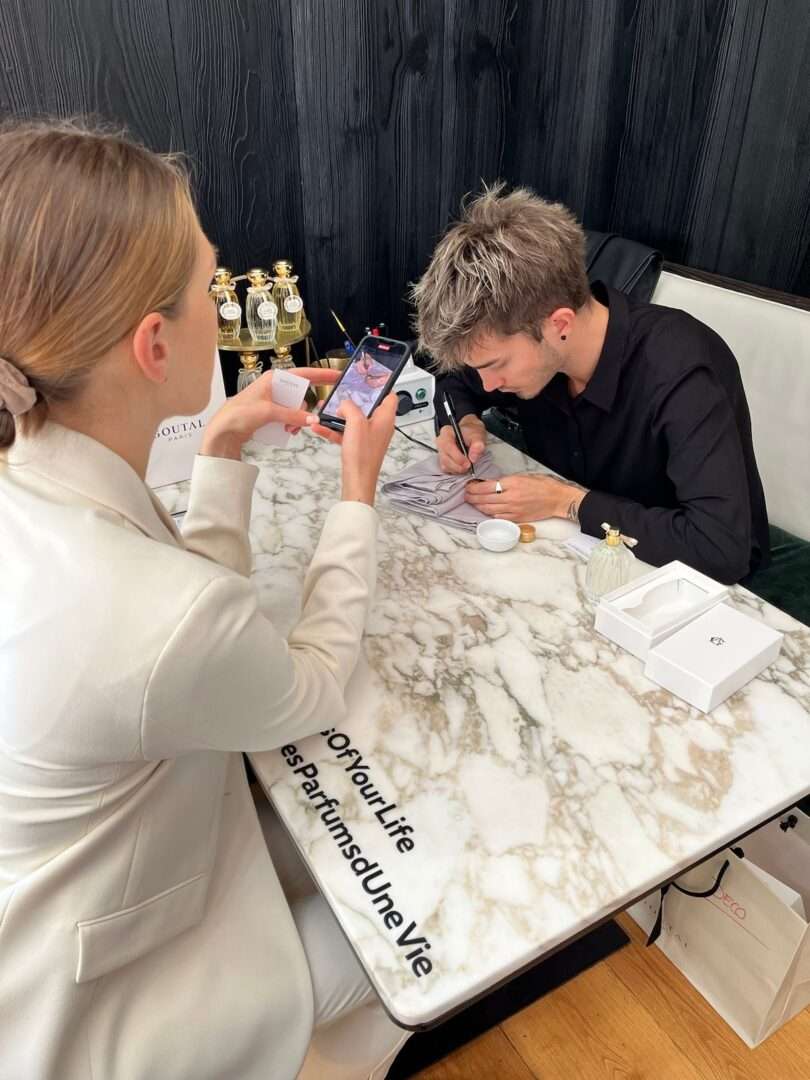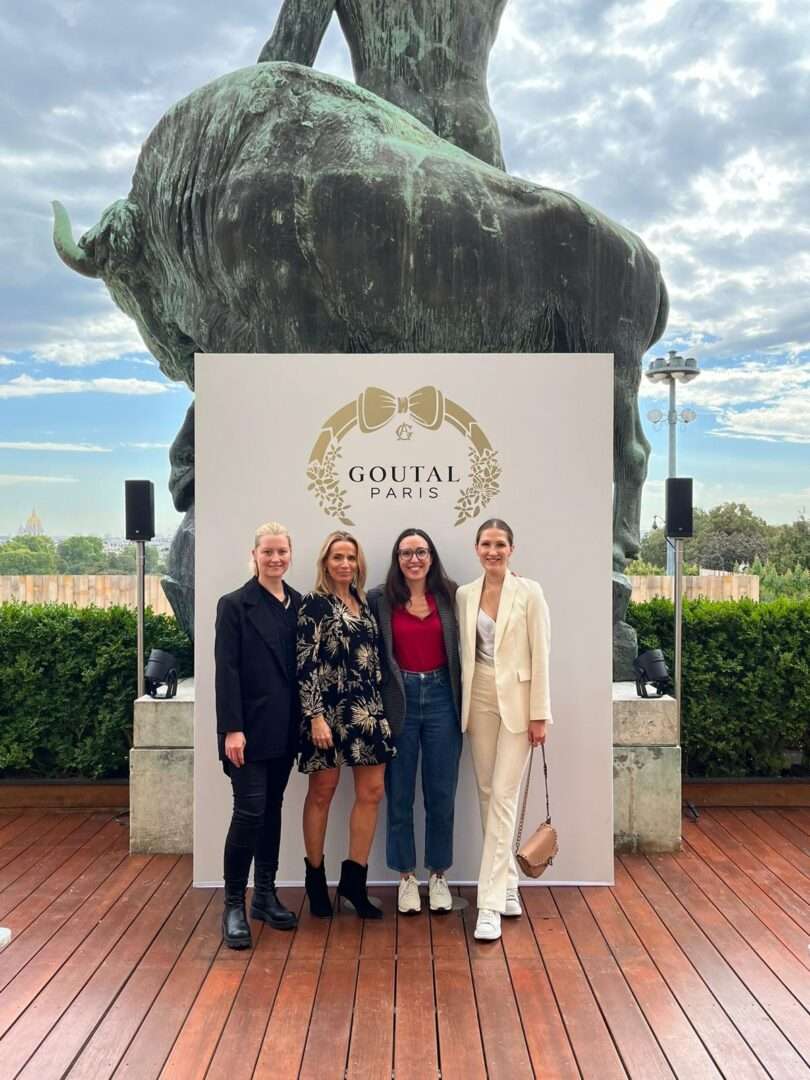 As a special highlight, I was allowed to conduct an interview with Camille Goutal, which I would like to present to you here tomorrow. After this wonderful event, we went with part of the Goutal team, my two companions from Albrecht & Dill and BARBARA correspondent Katrin Sillem, who lives in Paris, to a nearby restaurant that I can only recommend to you: the FOREST. A quiet and cosy backyard, with a view of the Eiffel Tower, was the perfect oasis for us to enjoy a lovely lunch.
After that, we all parted ways. I took a walk along the Seine towards Place Vendôme, past the Grand Palais and the Place de la Concorde, because I still wanted to pay a visit to one of the Goutal boutiques in the French capital. Rue de Castiglione was my destination, across from the hip Hôtel Costes. The lovely staff let me take some snapshots of the interior, which I'd like to show you below.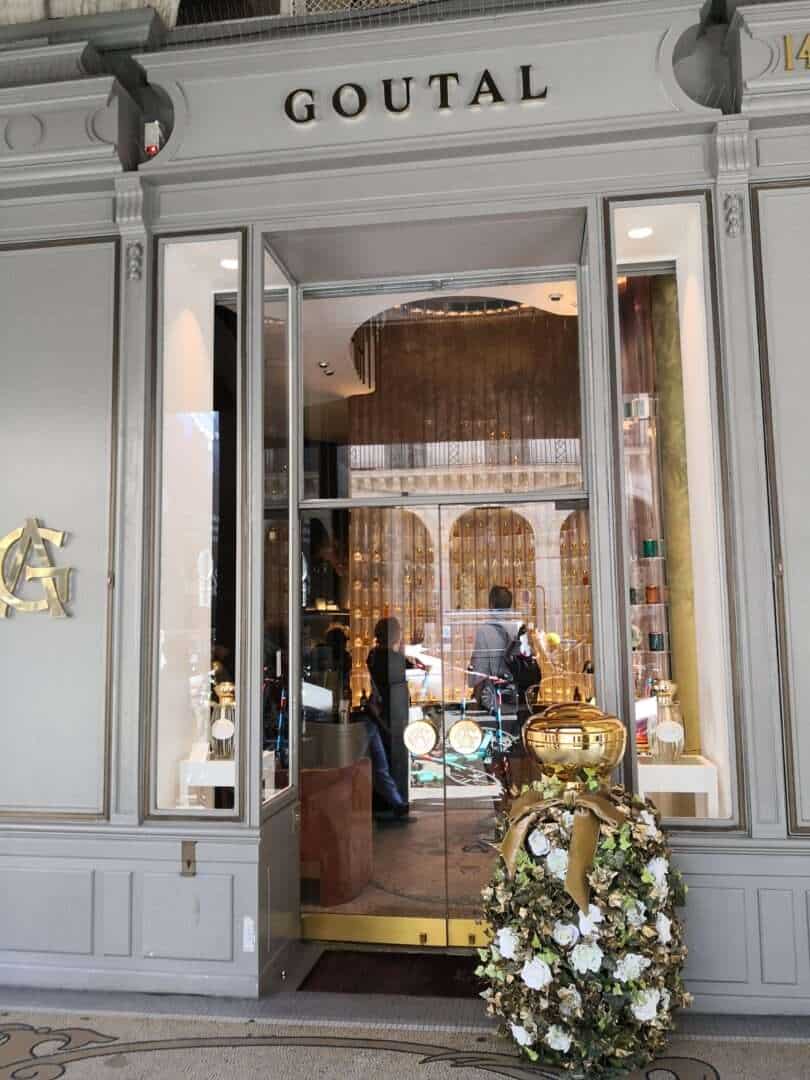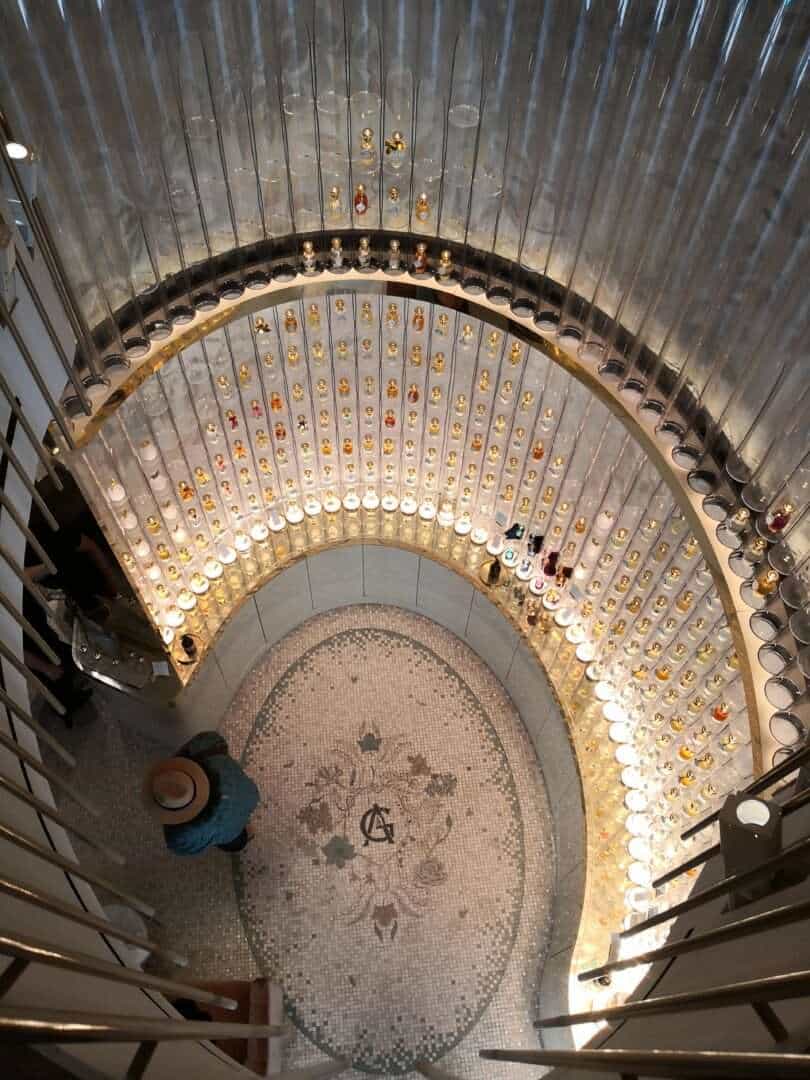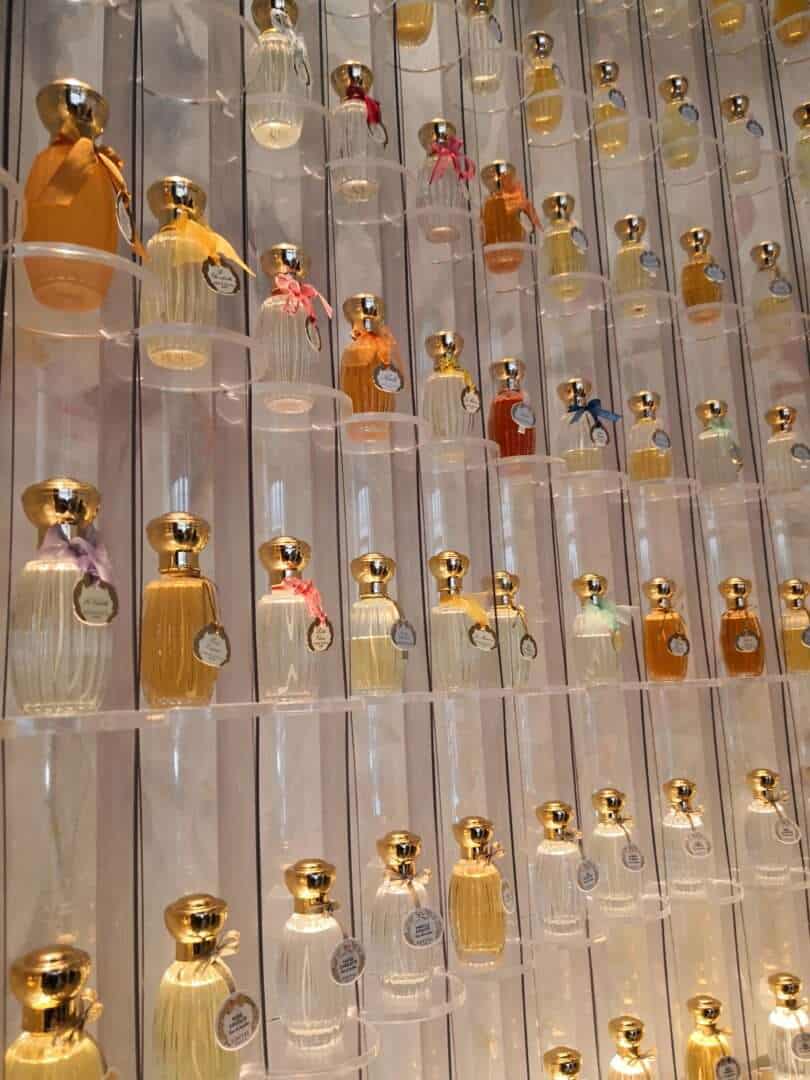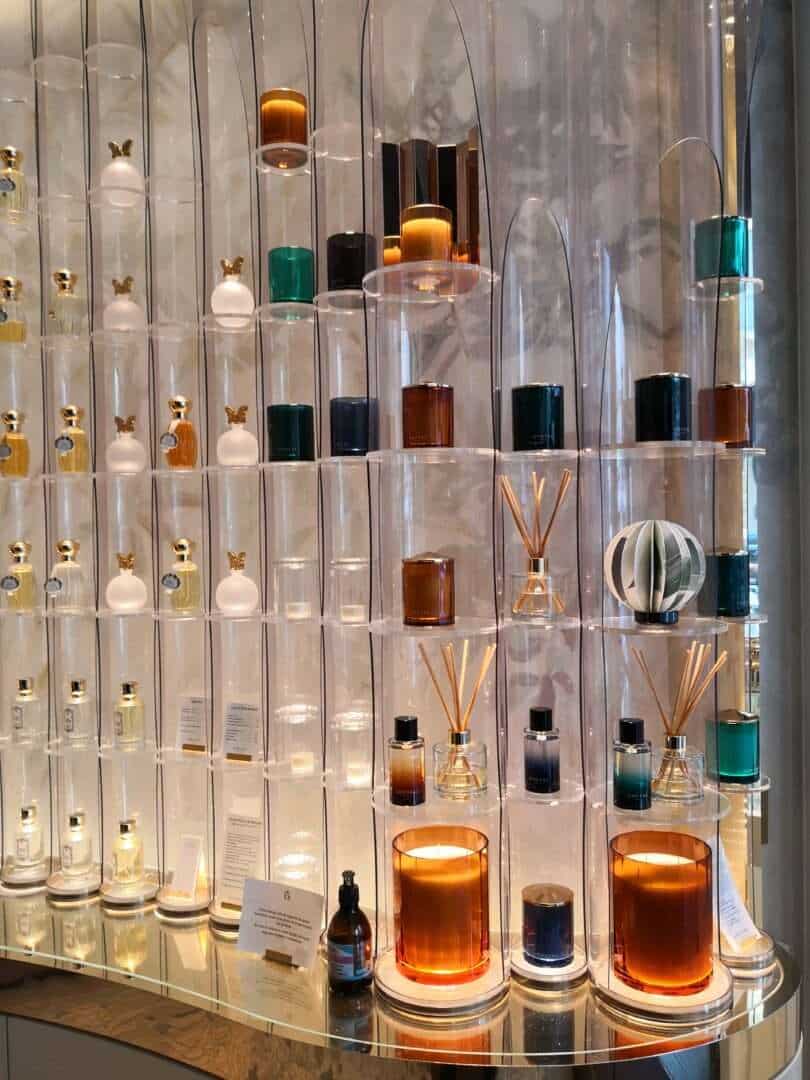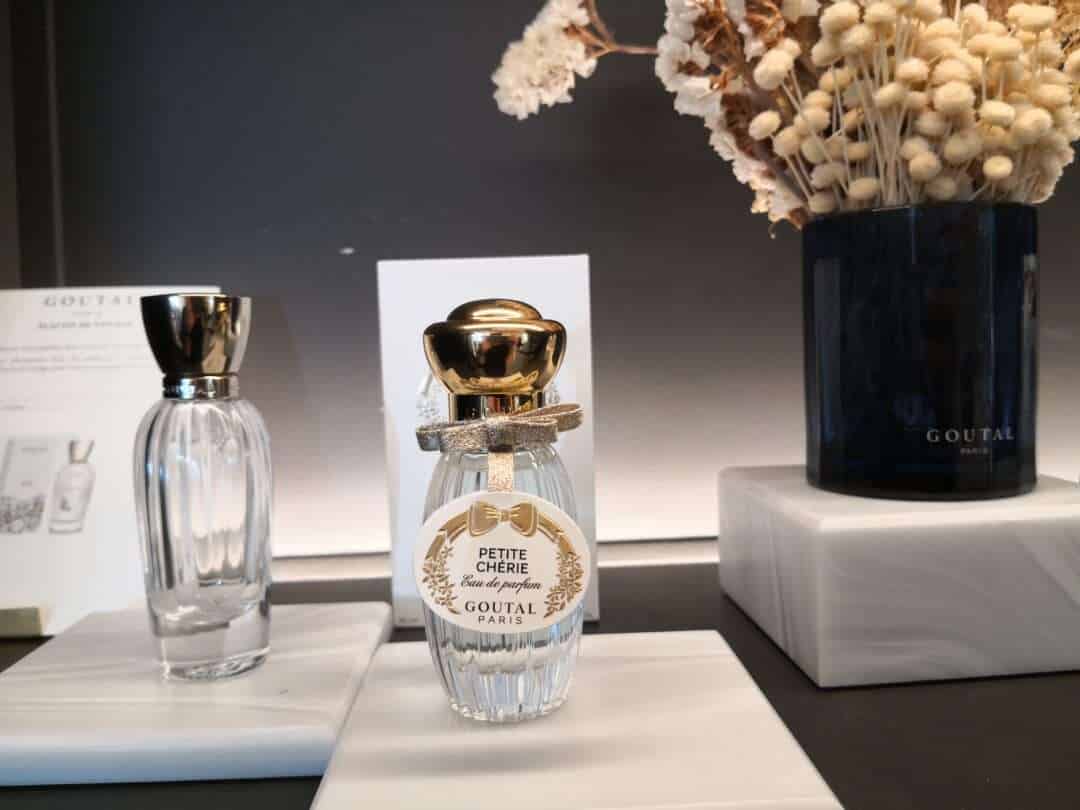 After this visit, I took a cab back to the airport and ended up in total traffic chaos again. It took us a measly 2 hours to cover a ridiculous 30 km, but I still enjoyed the ride through Paris. Past the opera and I could also catch a brief glimpse of lovely Sacré-Cœur. It was great!
Tired and happy, I landed back in Hamburg late in the evening and drove home to my loved ones. It was an exciting and incredibly inspiring day, and I got to meet so many wonderful and interesting people. For the invitation, I would like to say thank you once again to the distributor Albrecht & Dill and Goutal. C'était un honneur et un grand plaisir! ❤️