We are in the home stretch at the fragrance house Fort & Manlé, because in the last few days I have already introduced you to five of the seven creations that comprise the collection of the label, which is so far based in Melbourne, Australia. As I told you in one of my last posts, the brand's headquarters will soon be moving to the United Arab Emirates. However, Fort & Manlé says it will continue to maintain close ties with Australia. I'll link you to my reviews that have been published so far: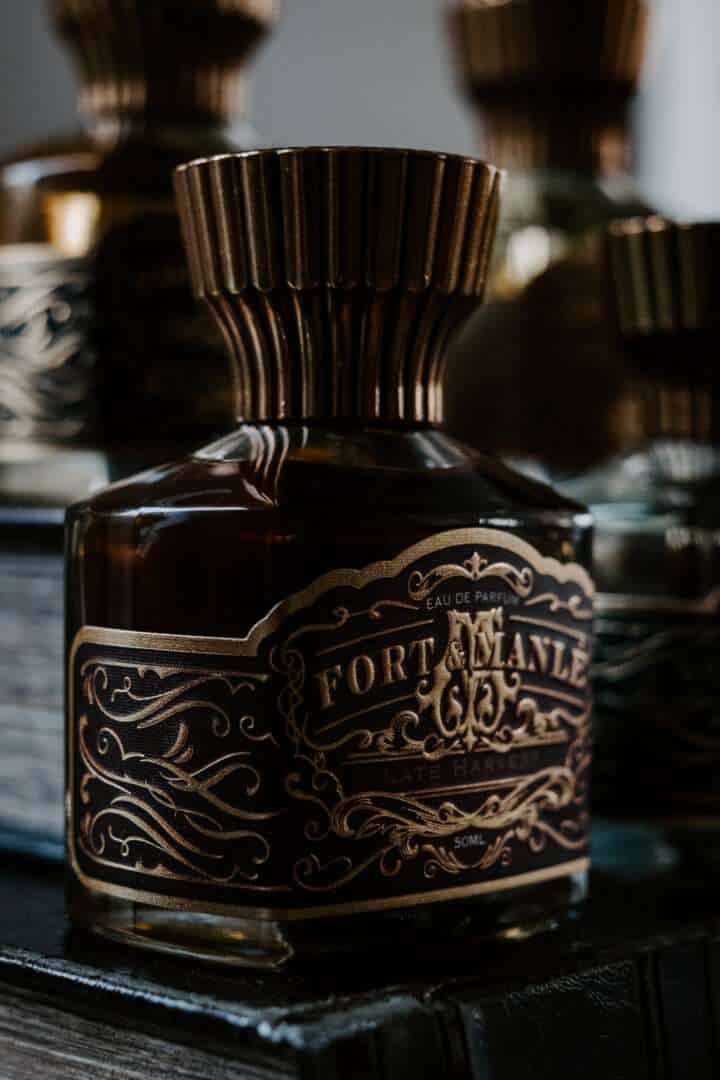 So today we will talk about the last two Eaux de Parfum, which – in my eyes – have the quite exciting names Late Harvest and Bojnokopff.
Late Harvest – fragrance full of memories
Even if the name of the creation would certainly suggest it, Late Harvest is not a harvest fragrance, not an autumn fragrance per se, with which the Australian label praises the abundance and richness of nature. Rather, it is a looking back in the autumn of life, at the memories, the experiences and the adventures that have determined or even accompanied life in recent years and decades – for better or for worse. A kind of reflection, a going within, a form of contemplation. Whether it's looking through old photo albums, reading old letters, visiting a place where you lived or enjoyed being in childhood or youth. Even a certain scent can set this backward cascade of thoughts in motion, as can the taste of a formerly beloved food or the melody of a song that has not been heard for a long time.
Age can be measured in memories. The memory of days gone by, passed down from generation to generation, is a record as great as the simplest moments they remember.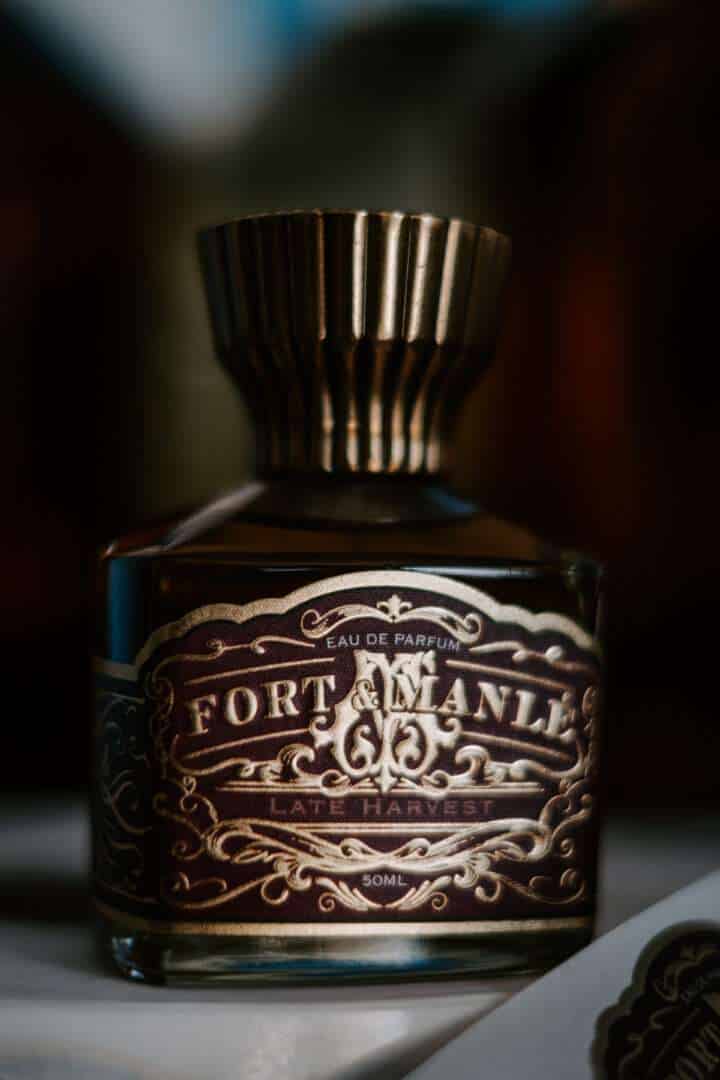 Rasei Fort uses the ingredients cherry, tobacco, vanilla, cedar, rosewood, leather and rose for his fragrance Late Harvest, which he dedicates to all those memories harvested late in life.
Late harvest of memories
Beautiful and warm Late Harvest shows itself from the beginning. The golden notes of tobacco leaves, subtly smoky and lush, blend with the deep red fruit sweetness of ripe cherries, dark leather and liqueur nuances that remind me of peaty whiskey.
The colour of the eau de parfum fits perfectly for me, this gorgeous cognac tone, in which there is so much warmth and intensity just looking at it. Vanilla underscores the smoky and dark facets of the creation, sprinkling in a pinch of spice character, while the woods provide aromatic accents and grounding.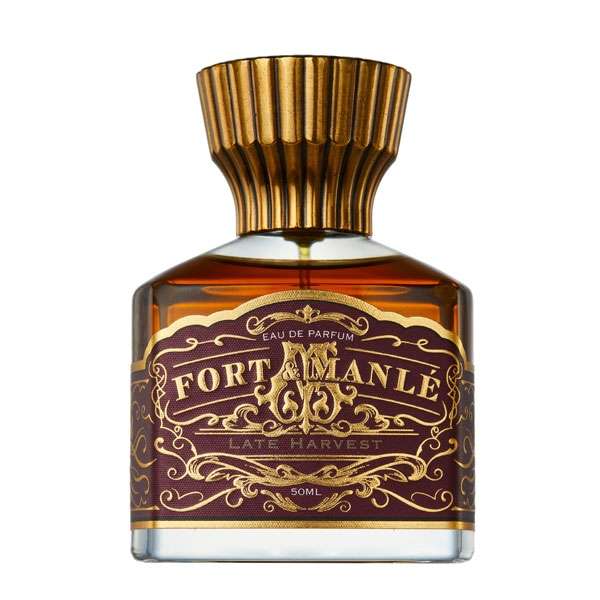 Even though I explicitly did not declare it as an autumn fragrance earlier – which is true in the context of what I meant by that – I have to admit that Late Harvest is a perfect fall and winter scent for me after all. Warm, spicy, smoky, boozy and underpinned by a subtle cherry sweetness, the eau de parfum reminds me of an old leather armchair in front of a burning fireplace. Next to it is a glass of the finest whiskey and in a fruit bowl are dark red, shiny cherries that smile at me. A really great creation, with medium presence and excellent durability, which I would rather wear in the evening or on a special occasion than in the office and everyday life. 🙂
Boynokopff – the magician and his hat
St. Petersburg, 1897. A mysterious magician named Bojnokopff creates a world of illusion that hardly anyone can escape. The eau de parfum is dedicated to this fictional person, a fragrance that is likely to be as striking as it is mysterious.
The great Mr. Bojnokopff
Its whereabouts are always known
To those who have had the pleasure
To hear and feel his voice
The secret of his greatest trick
To be remembered without being seen.
Is it real or just an illusion?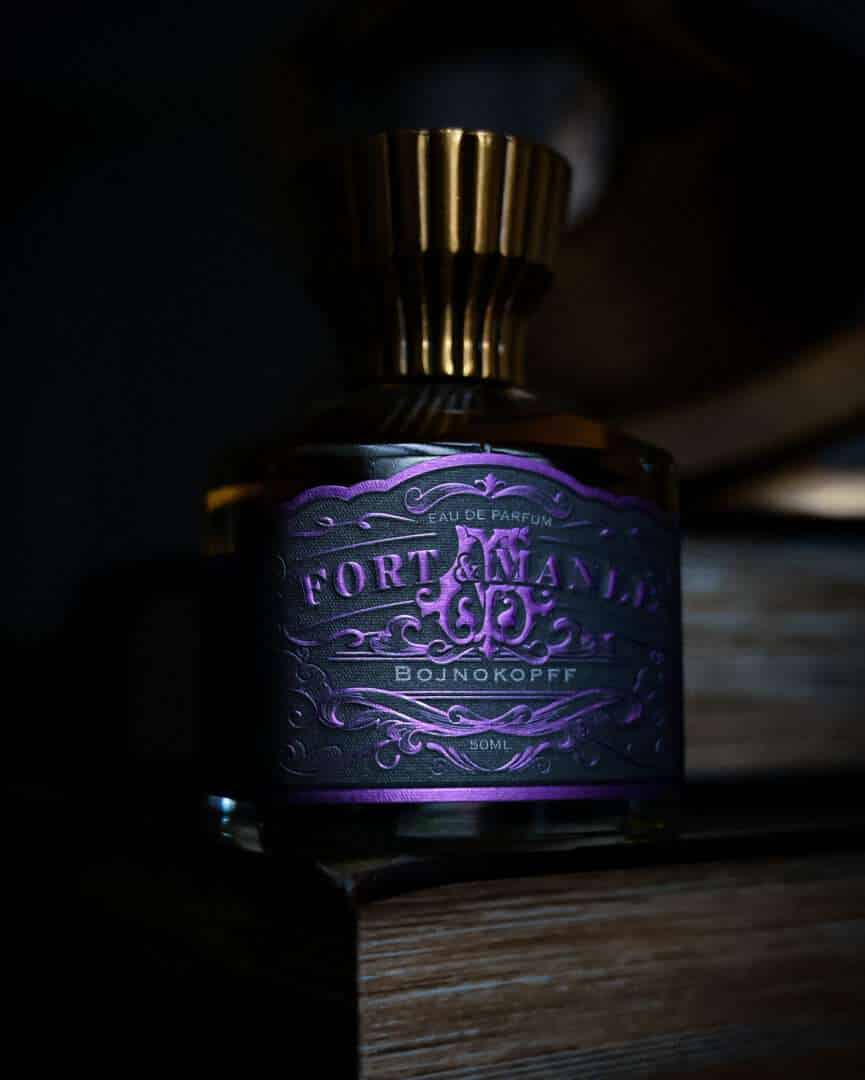 The fragrance notes speak a clear language: lavender, vanilla, chocolate, agarwood (oud) and cedar, it definitely sounds like an opulent creation. Incidentally, the creation was originally called "Mr. Bojnokopff's Purple Hat," an allusion to the purple top hat that the magician keeps on hand as a prop. I wonder which rabbit he'll conjure up for us out of it?
Under the spell of Mr. Bojnokopff
From the very beginning, Bojnokopff is a real go-getter, a ripsnorter who is absolutely aware of his expressive power. From the beginning, the eau de parfum bristles with presence. The resinous smoky notes of agarwood combine with herbaceous lavender. This blend is incredibly dynamic, has animal accents and is coloured jet black.
Bitter and dark is the eau de parfum, in which the gourmand nuances of noble chocolate gradually appear in the background. These soothe the scent a bit, making it smoother and softer, but no less sombre. Cedarwood provides a subtle, balsamic sweetness on the finish for added calm and roundness.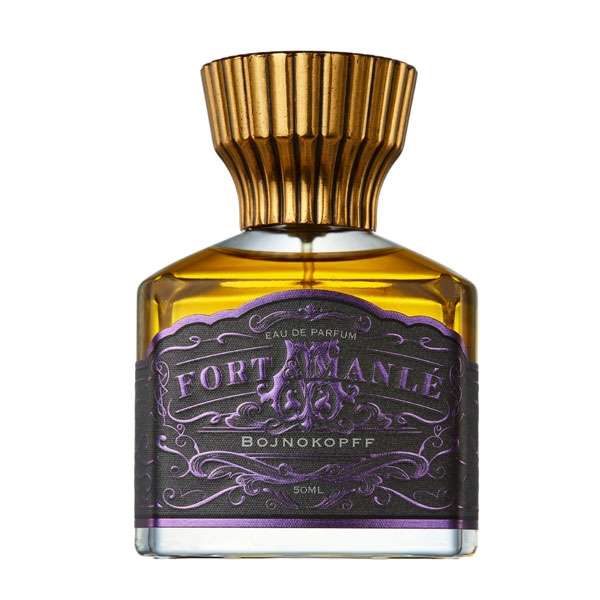 Bojnokopff is, in my eyes, the most idiosyncratic creation in Fort & Manlé's collection. An agarwood composition has been missing in the series, and this one definitely exceeds all my expectations. An oud lavender with dark chocolate, I really like this. An eau de parfum that makes a statement, that is not pleasing, that has rough edges and an extraordinary expressiveness. If I had been told this combo before, I probably would have looked pretty incredulous, because it doesn't sound like it would go together somehow at first. And yet it does, and – in my eyes – quite excellently. If you like unusual and idiosyncratic creations, if you are looking for a different kind of agarwood fragrance, you should definitely put this eau de parfum by Fort & Manlé on your to-try list. Mr. Bojnokopff, it was an honor to meet you! ❤️