To end the week I proffer you with bathing in a daydream and painting it sweet a seductive-sweet fragrance review. Both creations of the recently launched brand Emil Élise belong to the rather sweet genre. So fragrance foodies will have their joy today. And since the temperature here at the Baltic Sea has dropped by 30 °C from one day to the next and an arctic-like breeze is spoiling all outdoor activities, fragrant delicacies fit perfectly into my program.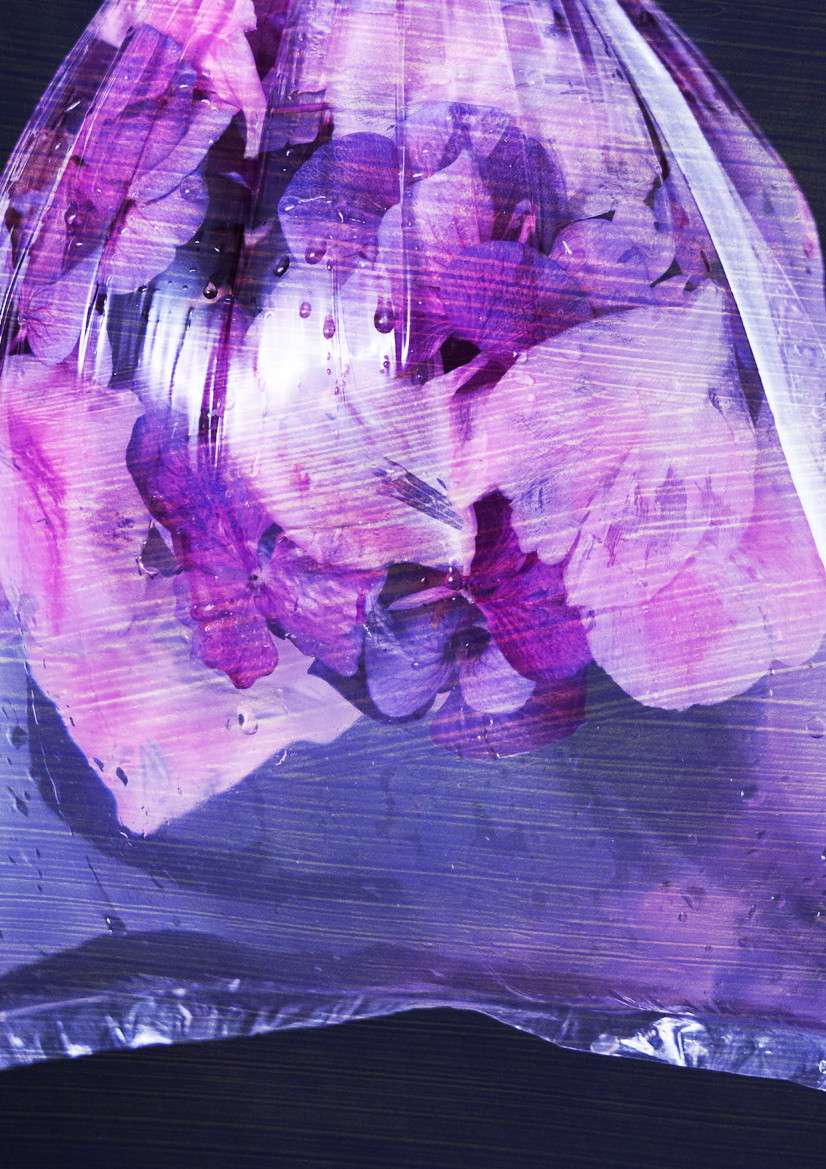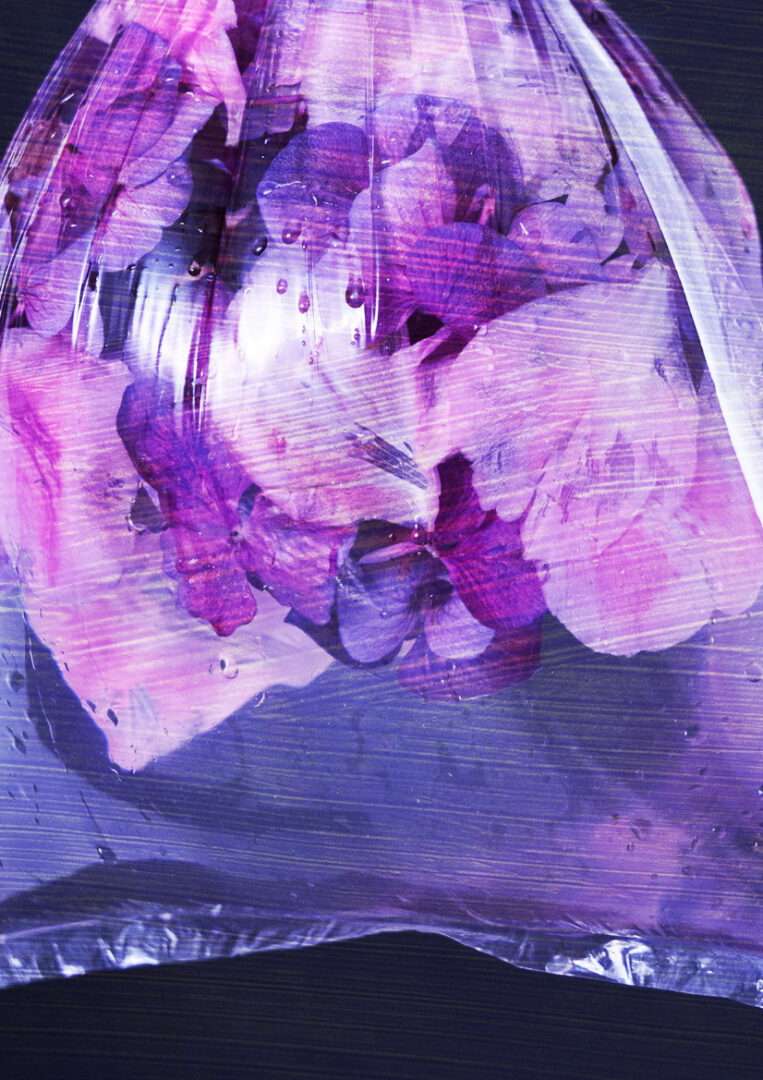 As a reminder, here are all my posts on the niche fragrance label Emil Élise:
bathing in a daydream – sinking into daydreams
Our penultimate test candidate is completely devoted to daydreaming, as the name suggests. At the fragrance event, this creation was presented to us together with an audiovisual presentation by a young artist who combined dreamy words and sounds with, among other things, the reflections of the sun on a surface of water.
Wake up in a daydream of sun-kissed white flowers. Close your eyes and feel a hint of citrus in the air. Dive into a memory of warm summer days. Tentatively at first, then headlong into it.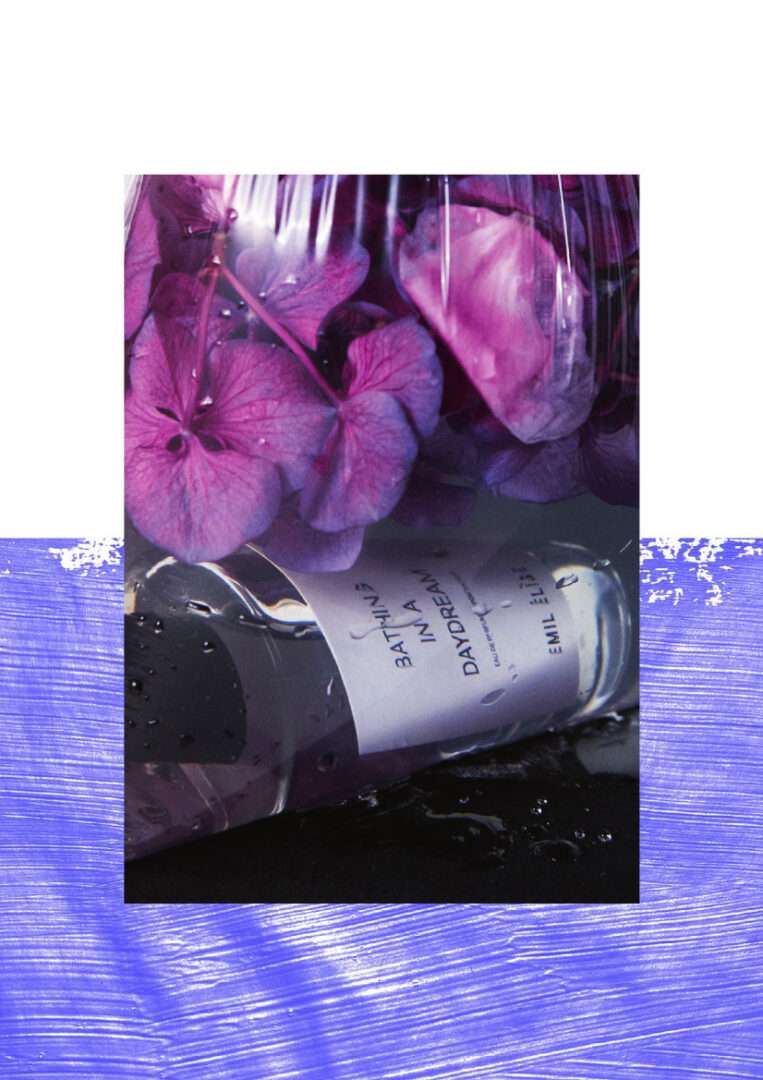 The fragrance notes of black currant, mandarin, bergamot, rose, peach, tuberose, white flowers, sandalwood, musk, vanilla and patchouli admittedly reveal a certain similarity to eating wherever. I am curious to what extent this is also olfactory.
Daydream in white
Cotton soft white flowers open bathing in a daydream, velvety, soft and sensual. A powdery dream, this is the eau de parfum from the first moment. Citrus and cassis show up only very subtly and provide a delicate background. The tuberose is less prominent than in eating wherever.
Its characteristic nuances are not explicitly perceptible, but completely merge with the floral bouquet of clean rose and white floral powder. Sandalwood adds a touch of sweet warmth, while vanilla and musk add additional spice and softness. The patchouli is also bright, creamy and provides a subtle, woody finish.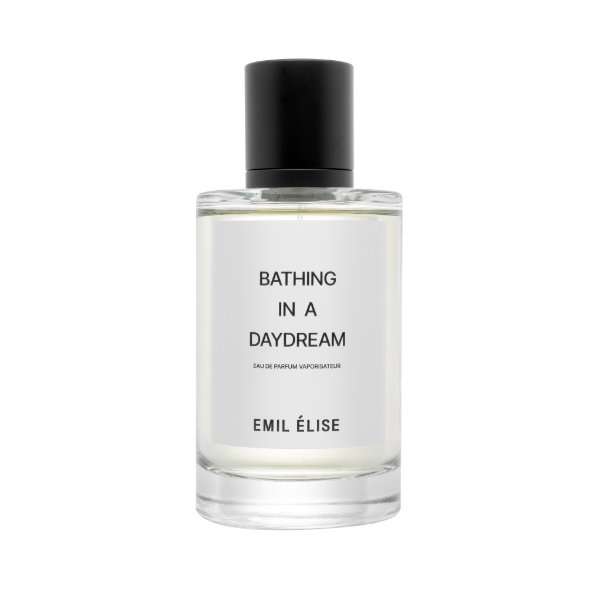 You know those mega fluffy angora rabbits that look like a living cotton ball? bathing in a draydream is like snuggling into the fur of one. Incredibly delicate, powdery and creamy, bright and subtly floral-woody, the eau de parfum is a dream for all who love clean fragrances with a clear powder and floral content. At the same time, the composition of Emil Élise is so transparent and airy and almost seems like a gentle breeze of fragrance. Rather close to the skin and with a light presence, but with a relatively good durability, bathing in a daydream is a perfect and affable fragrance companion that makes a good figure in any situation and on any occasion. 🙂
painting it sweet – scented icing
And already we have arrived at the last fragrance of the collection of Emil Élise and thus also at the conclusion of our theme week on the brand launched only in the summer. Already the name suggests that we will be dealing with an olfactory sweetness and the fragrance notes also confirm this impression.
Bergamot, honey, pear, rose, floral notes, jasmine, violet, vanilla, musk, ambergris and vetiver are the ingredients of this fragrant dessert and also here there is some overlap in terms of ingredients with the already reviewed creations eating wherever and bathing in a daydream.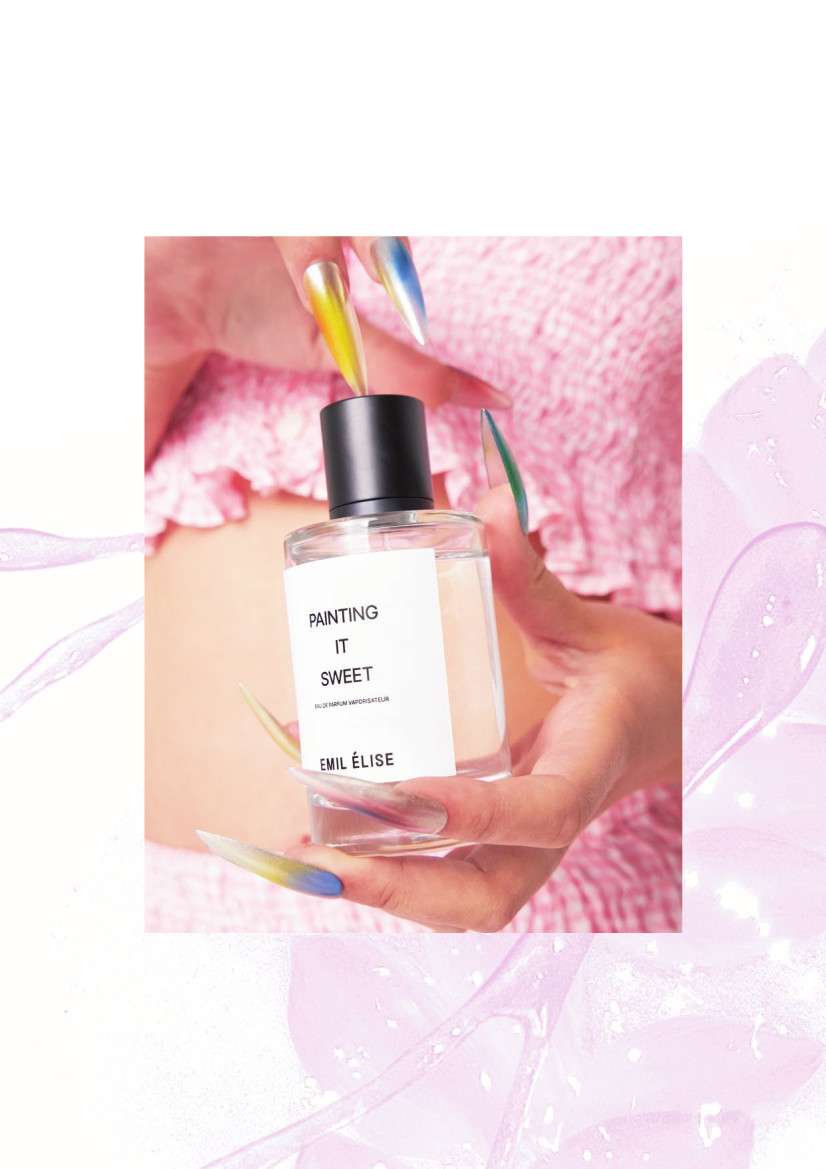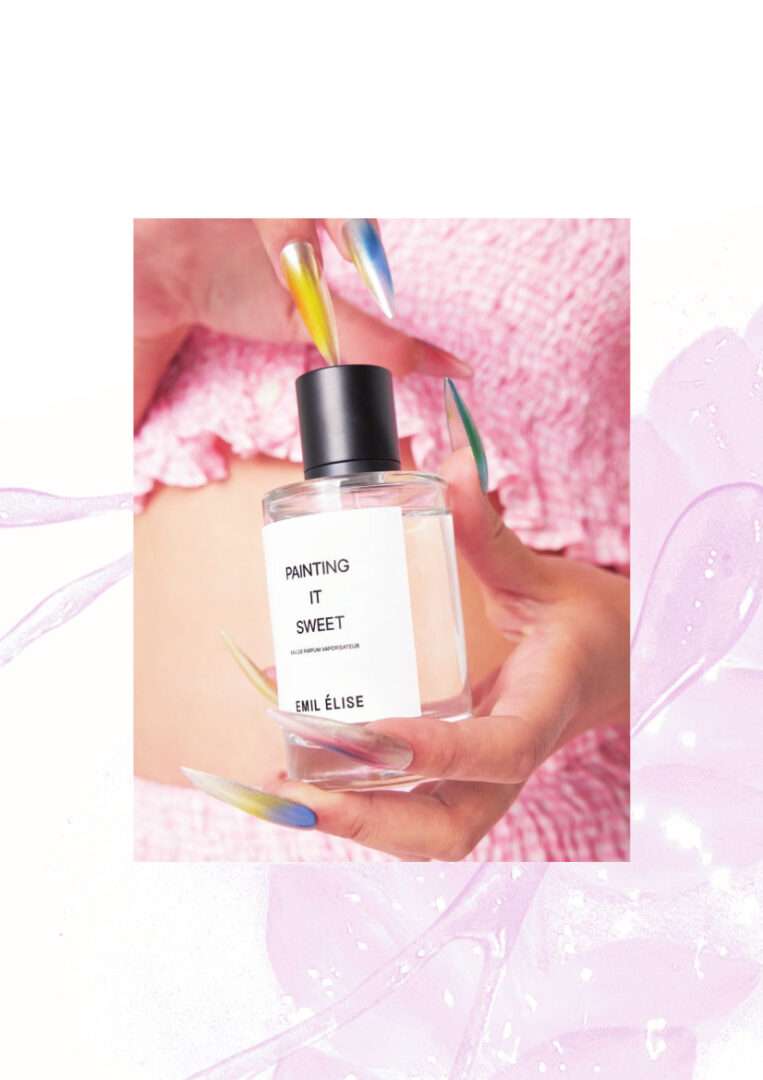 Immerse your world in a fantasy of flowers. Their nectar – irresistible and sweet. Feel the sweetness like warm honey on your skin. It lays over your body. Endless fantasy and pure seduction – a fragrance captivating to the fingertips.
Delicate flower cream
Surprisingly, painting it sweet starts more fresh and tart than expected. Bergamot flashes for a moment, soon to be washed by creamy floral notes. Delicate-floral and much less powdery is the last fragrance of the collection of Emil Élise. Violet, rose and other floral notes blend with the lush creaminess of jasmine, warmed by subtle amber and also creamy, subtly earthy vetiver.
Astonishingly, painting it sweet is relatively unsweet on my skin. The test strip shows itself somewhat differently here. On paper, I perceive subtle and beautiful pear and honey nuances that naturally give the fragrance a certain sweetness. My skin swallows this completely and reveals exclusively the aforementioned creamy notes, which can also be sniffed out on the paper strip, but which here only underscore the scent and do not determine it.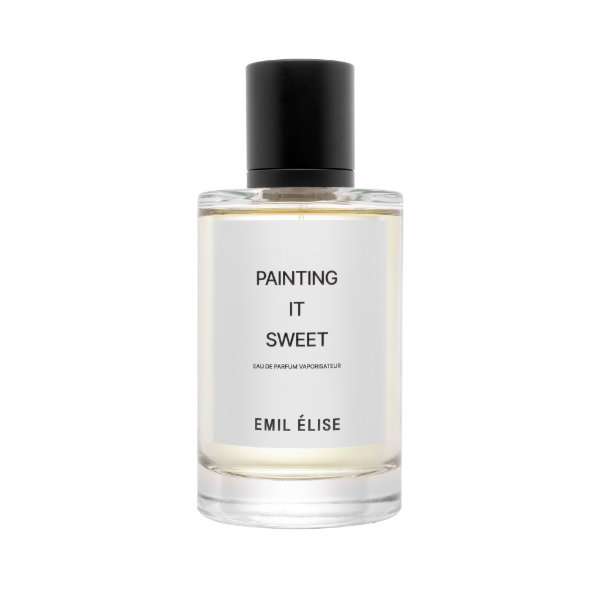 Delicately fruity and creamy-floral, painting it sweet is another variation of the more clean and transparent fragrances in this new line from Emil Élise. Like all its predecessors, an absolute all-rounder that is modern, elegant, timeless, genderless and ageless and can be worn anytime, anywhere. 🙂
Have you been able to test the six fragrances of the collection? If so, which one was your favourite? And which of the Eaux de Parfum do you think I packed in my goodie bag at the fragrance event? What do you think? 🙂