In the second part of our small series on the young Italian niche fragrance brand New Notes, I would like to introduce you to the two creations Talco and Musk Complexity. Yesterday Rosa Limone and Osmanto Shock were on the program here in the Duft-Tagebuch. If you are new here or missed this, feel free to read up here. Next Tuesday I will then review the two Extraits de Parfum Queen of the Sea and New Leather. Of Caramelo Vanilla I unfortunately lack the sample so far, so my contribution to this fragrance comes later.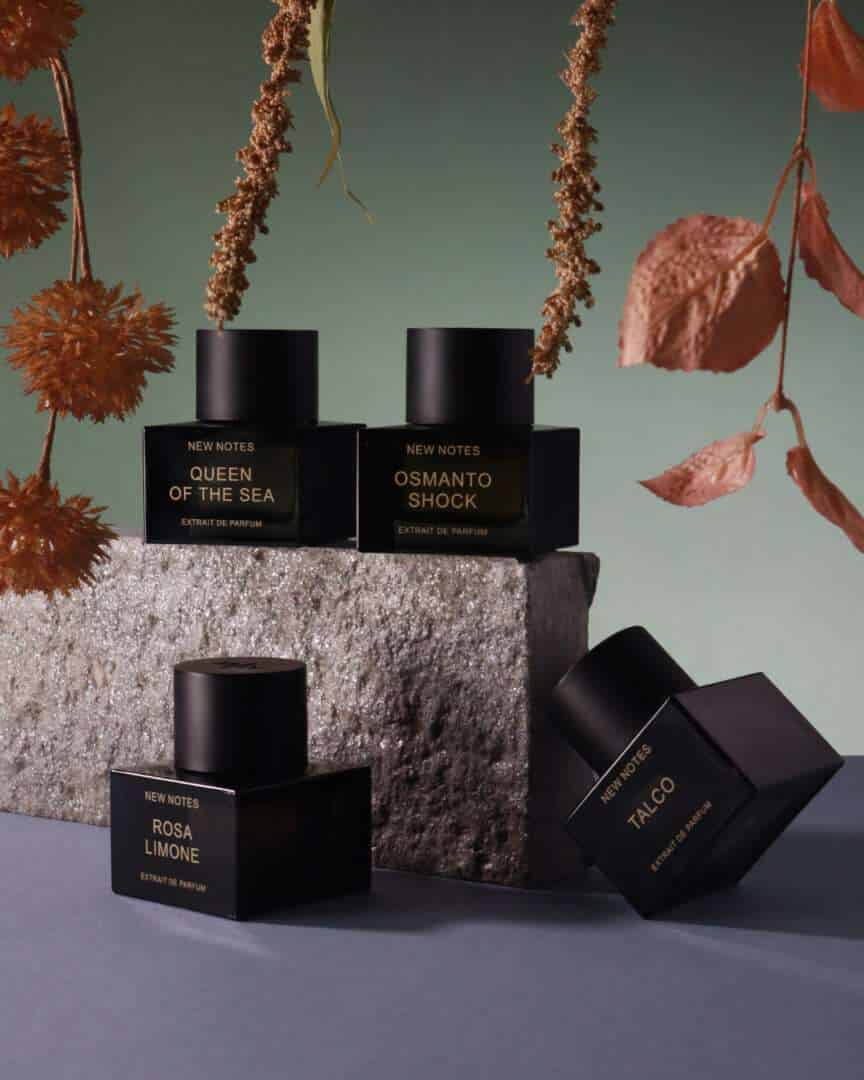 Contemporary Blend vs. Hologram
While the five fragrances Rosa Limone, Osmanto Shock, Talco, Queen of the Sea and New Leather belong to the Contemporary Blend Collection of the New Notes brand, Musk Complexity is the first and only fragrance of the Hologram Collection so far. But what distinguishes them?
The Contemporary Blend Collection uses the "most emblematic essences in perfumery" and combines them with unique and contrasting notes to create an entirely new fragrance experience. The Hologram Collection, on the other hand, creates a particularly deep and multi-faceted fragrance by using several fragrance notes that share the same basic olfactory tone.
"The overlapping of different notes of the same note, as a bridge for all others, creates kaleidoscopic and unconventional extracts." Sounds complicated, but I think when we test Musk Complexity, we will understand what exactly is meant by it.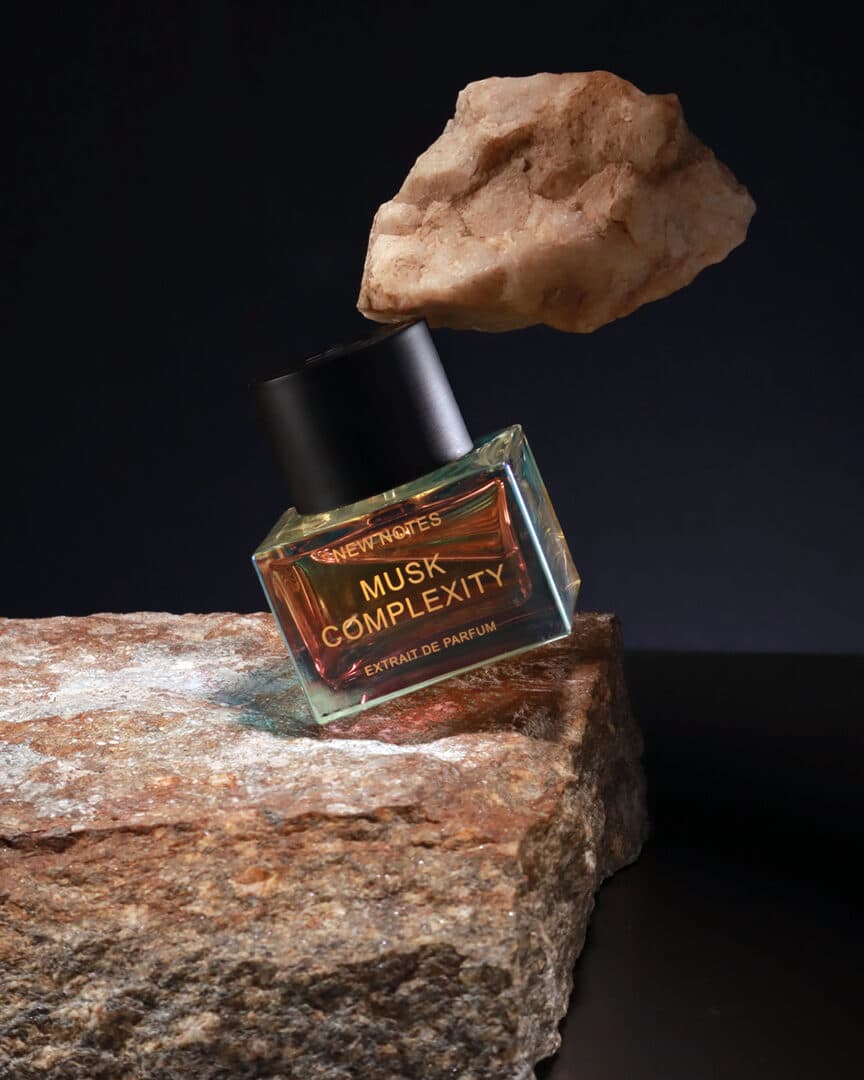 Talco – soft as a baby's bottom
The official sample of the fragrance Talco shows a picture of a baby lying on its belly and kicking its legs on a cream-colored coat, its bare bottom covered with white powder. So it should be a creation that pays homage to the scent of baby powder, respectively, the unique scent of babies.
Christian Calabrò, perfumer of all New Notes compositions, developed Talco from the ingredients bergamot, jasmine, Damask rose, powdery notes, rose, ylang-ylang, iris, rosewood, vanilla, tonka bean, amber, woods and musk.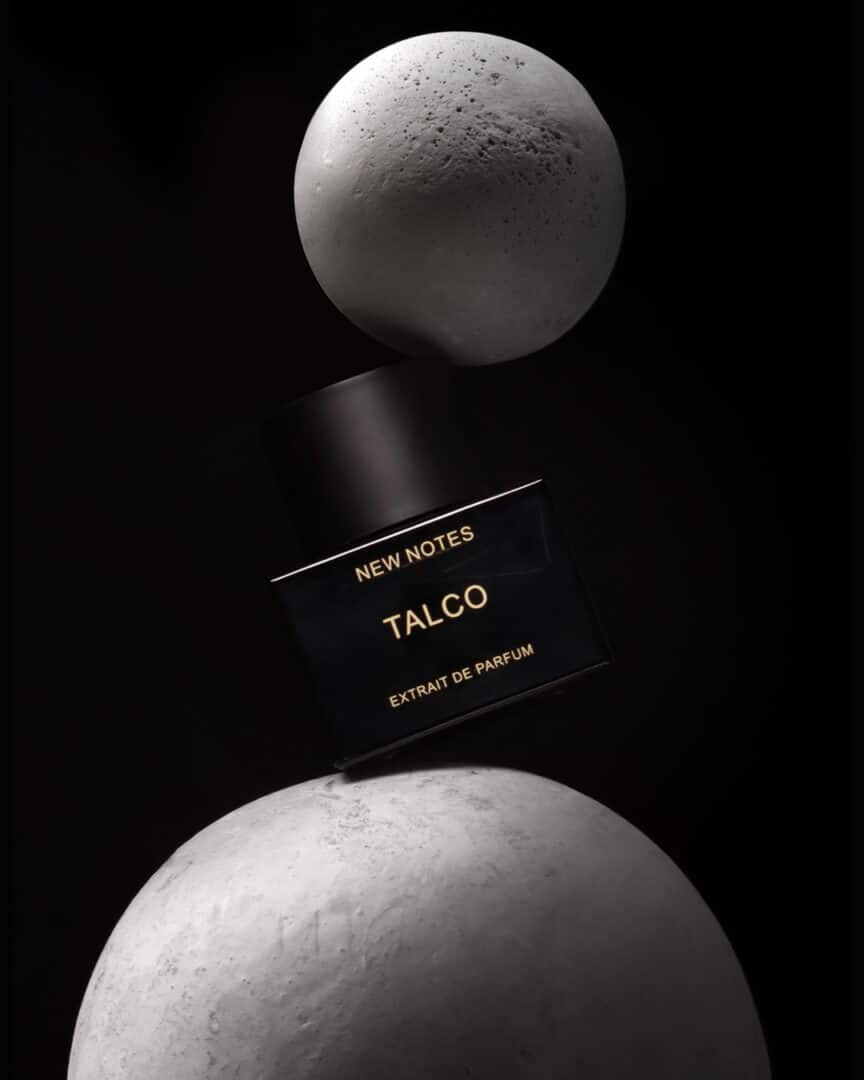 Soft, softer, Talco
Lovely, warm and powdery Talco is from the first sniff. Very floral I experience the fragrance, especially Ylang-Ylang I perceive clearly, with its creamy and tropical-like nuances. Jasmine and iris highlight its floral facets, giving the fragrance an incredible softness, cozy and gentle.
Talco evokes a fluffy feel-good atmosphere, even if the scent doesn't remind me of baby powder per se. At least not the one you can buy here. Maybe the Italian baby powder smells different? Does anyone here have experience? But Talco definitely contains powder notes, dry and creamy at the same time, intense yet subtle, extraordinary snow-white facets.
Gradually, gently spicy nuances also appear. Delicate vanilla, warm woods and subtle tonka bean merge with velvety amber and musk and round off the powder spectacle Talco exceedingly coherent and skillful.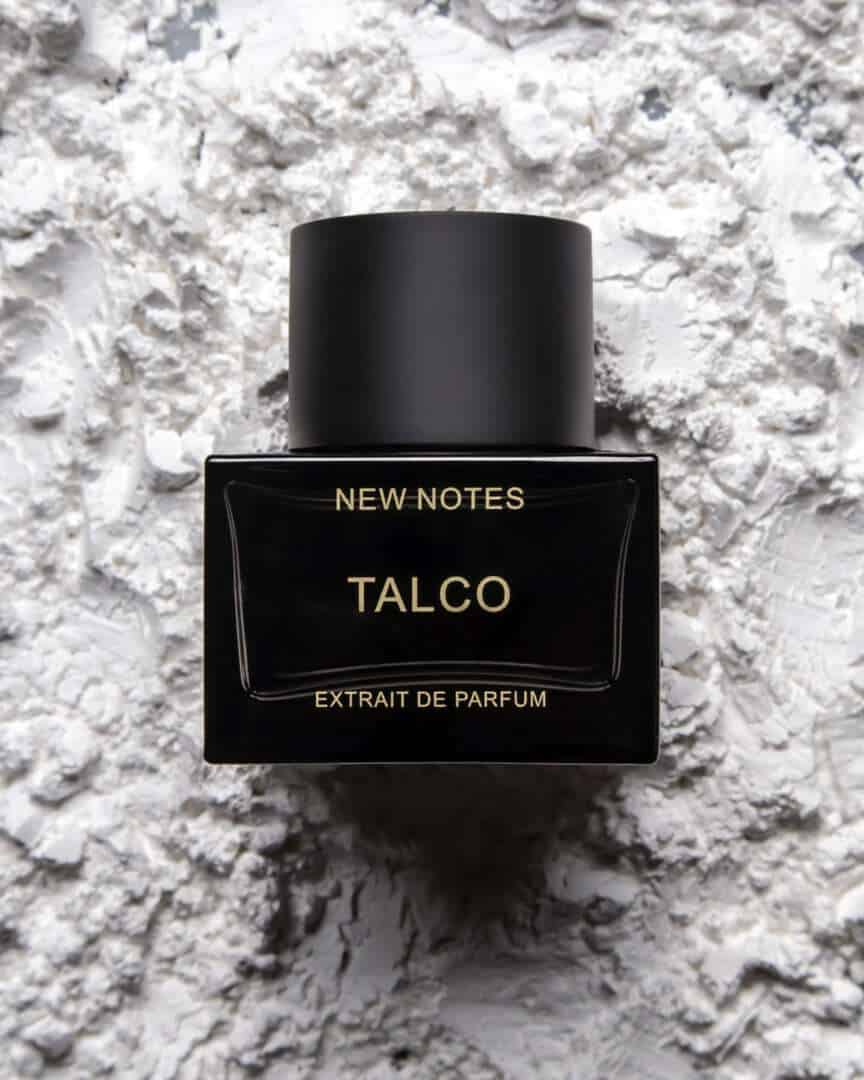 Powder lovers watch out! Talco could be just the thing for you. A floral-lovely fragrance with a pronounced powder note and a delicately spicy and warm finish. Soft as fluffy cotton and in brilliant white, the creation is a restrained yet present extrait de parfum that is exceedingly beguiling and sensual. In my eyes, rather feminine, but wearable on any occasion and in any season. Only on particularly warm days, the creation would be too powdery for me, I personally rather reach for a fresh fragrance such as Rosa Limone. 🙂
Musk Complexity – Hologram Collection
Musk Complexity revolves – as the name suggests – around musk, around the various facets of the animalic fragrance, which has a seductive, cozy and intimate effect like no other. Musk has a touch of innocence and yet is also erotic, sensual and beguiling. Powdery, creamy, woody, animalic, musk contains so many different nuances, and I'm curious to see how Christian Calabrò translates and emphasizes this olfactory depth, these manifold expressions in Musk Complexity.
He combines for the first creation of the Hologram Collection the fragrance notes of lemon, bergamot, ginger, petitgrain, red fruits, rum, floral notes, jasmine, labdanum (cistus), cardamom, sugar cane, cinnamon, patchouli, guaiac wood, sandalwood and musk.
Welcome to fragrance heaven
Hesperides and Red Fruits, dipped in crystalline sugar, open Musk Complexity. The citrusy spiciness of ginger joins in. From the beginning, the extrait de parfum is underpinned by warm and spicy nuances that are creamy, soft and exceedingly velvety. These become a bit more intense in the following, but always remain within a stylish framework. The sweetness also increases, and a delicate smokiness pervades the fragrance quietly and meditatively.
The flowers I perceive at most as a creamy background, but the cistus can be sniffed clearly, nuanced by the finest cardamom and a pinch of cinnamon. Caramel accents unite with velvety warm sandalwood and musk powder to finally fade out after a long and exceedingly delicious time. Stunning!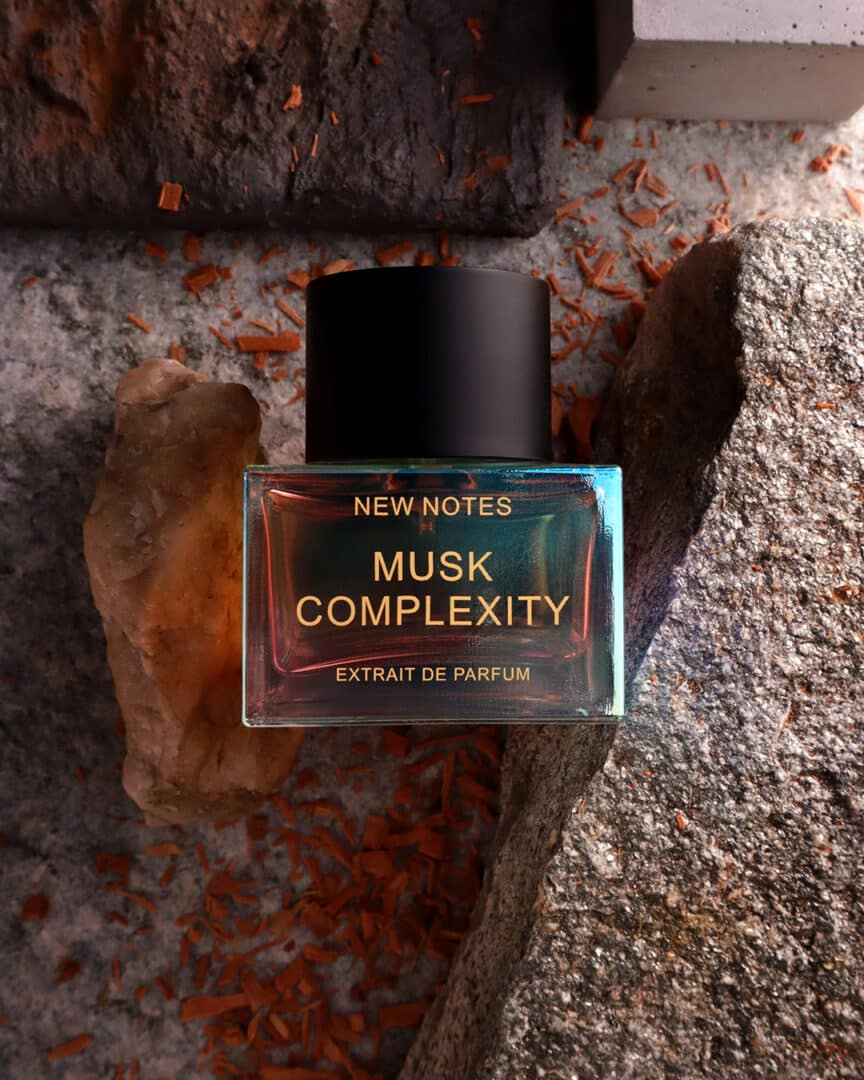 Musk Complexity is a warm, subtly animalic and spicy musk fragrance that reflects the special raw material in all its facets. Creamy, powdery, woody, balsamic, sweet, a feel-good fragrance par excellence that makes you feel safe, radiating comfort and familiarity like the embrace of a loved one. A creation, quite in the style of the three previous fragrances tested so far, and noticeably bearing the same signature. Very elegant, very sensual and extremely modern, Musk Complexity is a great first fragrance of the Hologram Collection that really makes you want to try more compositions from this line. My personal favorite in the direct fragrance comparison of today, and thus a thick test recommendation on my part to you! 🙂