Another brand that we have brand new in the range is New Notes. Some of you may have already discovered the fragrances of the Italian label at the last fragrance fair in Milan or at least in the social media orbit. Perhaps a few of you – I hope quite a lot – have also participated in our sweepstakes on Instagram, which we have organized together with the Duftbunker there.
The fragrance compositions of New Notes – all Extraits de Parfum – were created by the perfumer Cristian Calabrò, who is well known to us. Also involved with THoO, he has furthermore worked for Roberto Ugolini, Bois 1920 as well as others. A man, therefore, who has many high-caliber fragrances in his portfolio and has already thrilled us with them several times.
The brand New Notes was founded by Cindy Guillemant, also not unknown to us, who is also behind the fragrance houses Moresque and Blend Oud. She launched New Notes in 2021, creating a label that takes a completely new approach thematically. While Moresque has made it its business to olfactorily unite Orient and Occident and Blend Oud is entirely dedicated to the Orient and agarwood, New Notes takes a different approach.
New Notes is a new generation of Extraits de Parfum that transcends the codes of perfumery and breaks down the boundaries of fixed roles and genders to explore new olfactory directions. From the encounter between the best natural raw materials and noble high-tech molecules, blends with a subversive touch are born.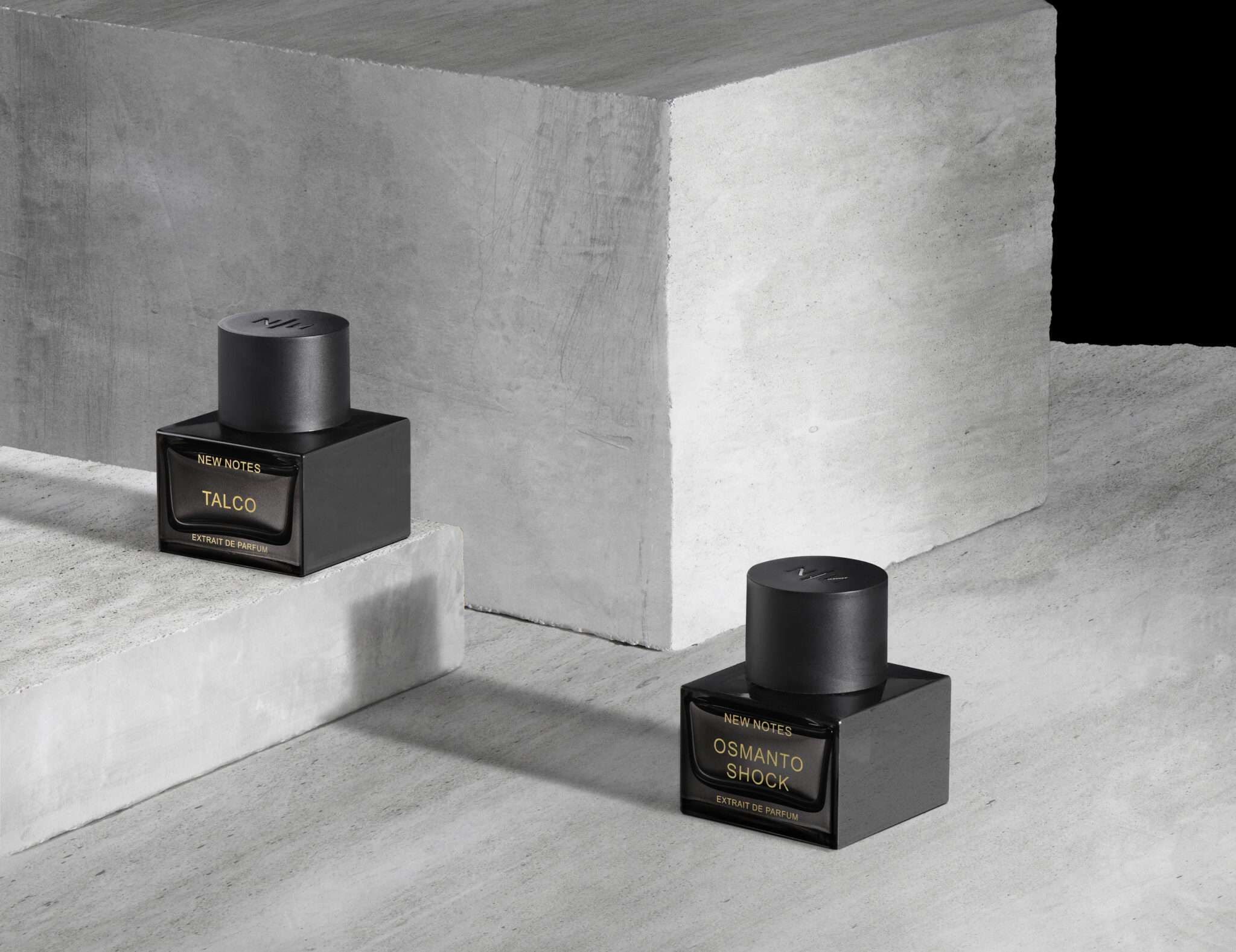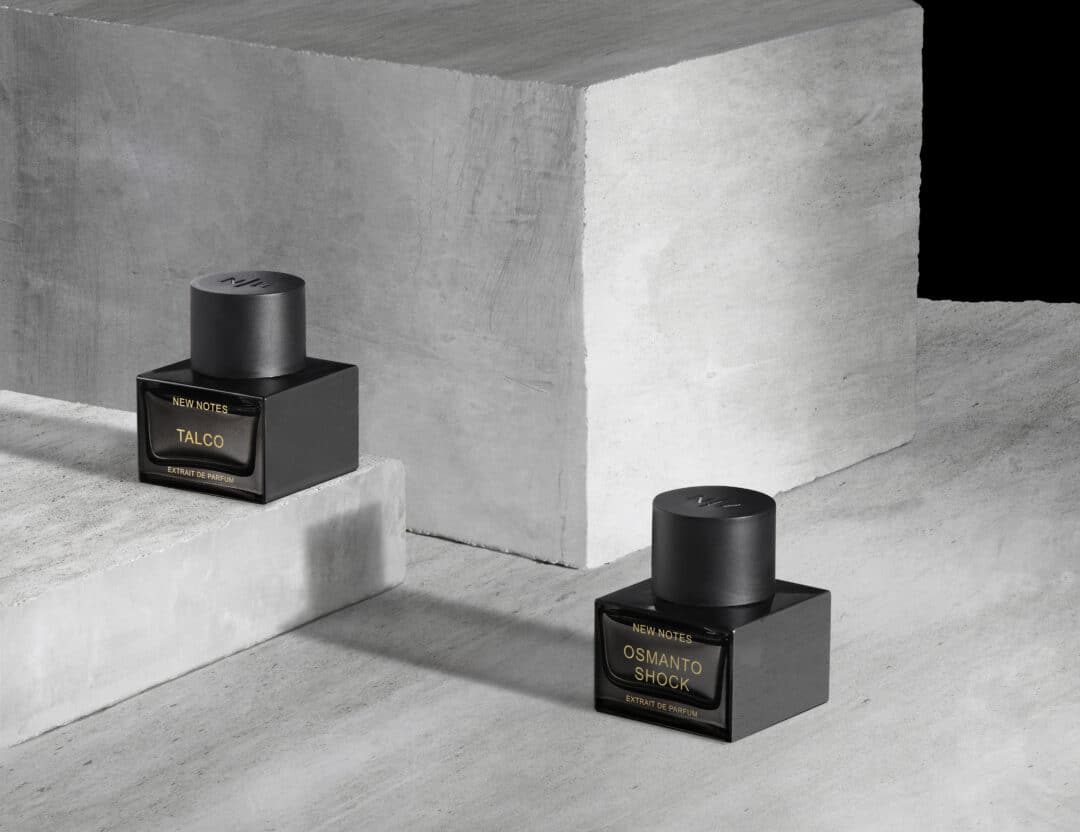 All fragrances are designed and manufactured in Italy. New Notes pays special attention to sustainability and the environment, which is why all components used in the fragrances – from the bottle to the outer packaging – are recyclable.
Rosa Limone – New Notes
Nomen est omen. If this is the case with Rosa Limone, I expect a citrusy floral scent, as the Italian word limone means nothing other than lemon in English. Again and again, limone is used in German as a synonym for lime – actually incorrectly, even though it has unfortunately become so common here in the meantime. But my displeasure about this should not be the topic here today. Rather, I would like to finally start testing and dive into the first fragrance of the new collection of New Notes.
Christian Calabrò chose for Rosa Limone fragrance notes bergamot, lemon, mandarin, pink grapefruit, maritime notes, Damask rose, jasmine, geranium, iris, ylang-ylang, amber, ambrette seed, patchouli, agarwood (oud) and sandalwood.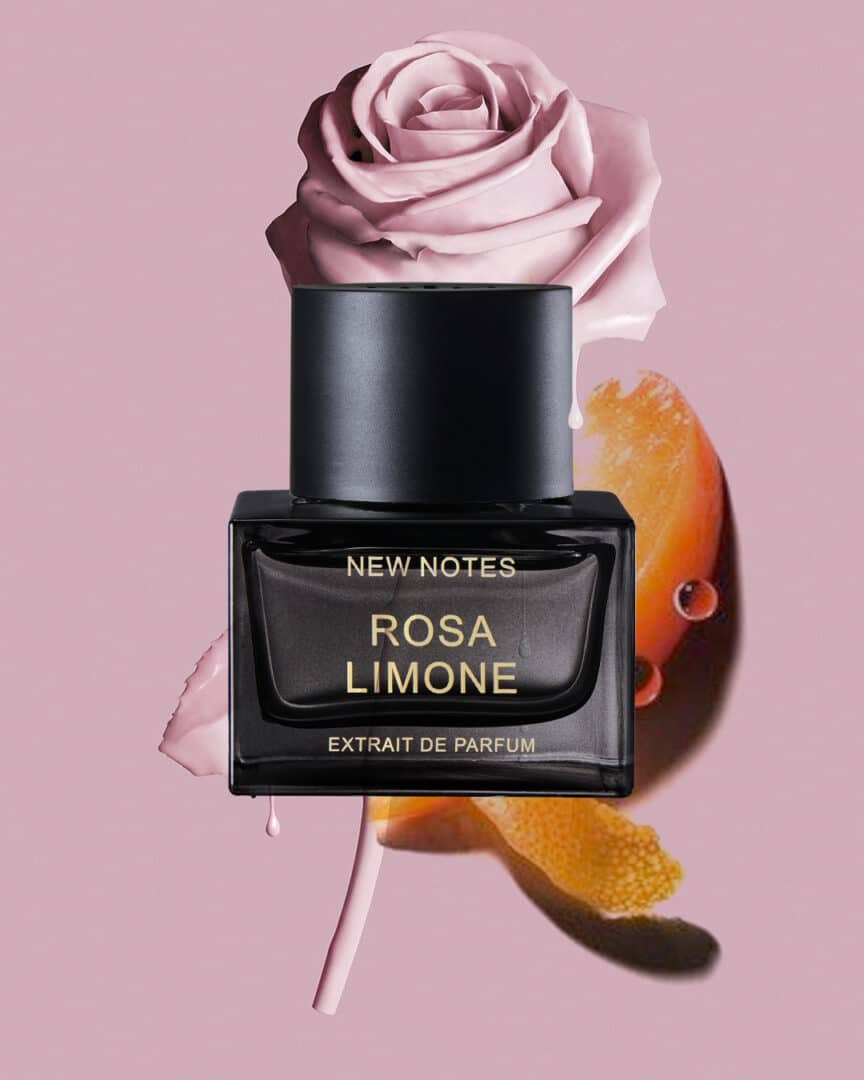 Rose by the sea
Very fresh, with distinct citrus notes, but also clearly perceptible marine nuances, Rosa Limone starts the fragrance course. You know, aqua notes in particular usually have a hard time with me – especially the boldly used ones – but in this creation by New Notes, you'll find exclusively salty and gently iodized seaweed, which is completely different from the shower gel aquatics I frown upon.
I am absolutely thrilled by the extremely coherent and harmonious blend of the olfactory sound of the sea and tart, tangy citrus facets, which are gradually joined – very quietly and secretly – by gentle flowers. The floral notes are creamy, fresh and powdery in appearance, which are also accompanied by not quite as lush but still easily perceptible hesperides in the further course of the fragrance. In the base, warm and velvety-woody nuances provide a soothing background.
Very fresh, citrusy and sparkling, Rosa Limone is a perfect fragrance for warmer days, for spring and summer. An absolute all-rounder, unisex of course, suitable for any age and any occasion. Definitely worth mentioning is the excellent durability – not for nothing an Extrait de Parfum – and the good presence of the fragrance. In addition, Rosa Limone looks very natural to me, very authentic and modern. A wonderful start to this new collection from New Notes and a fragrance that I warmly recommend to you.
Osmanto Shock – Contemporary Blends
The term Shock in the name makes me sit up and take notice, because the word doesn't really carry anything positive. But a little provocation has never hurt, and so I strongly assume that the fragrance will not scare me olfactory. 🙂
Anyway, the fragrance notes of Osmanto Shock sound quite promising: bergamot, mandarin, orange, peach, pink pepper, jasmine, osmanthus, rose, ylang-ylang, cardamom, vanilla, tonka bean, patchouli, ambrette seeds and woods. That could be really, really nice or what do you think?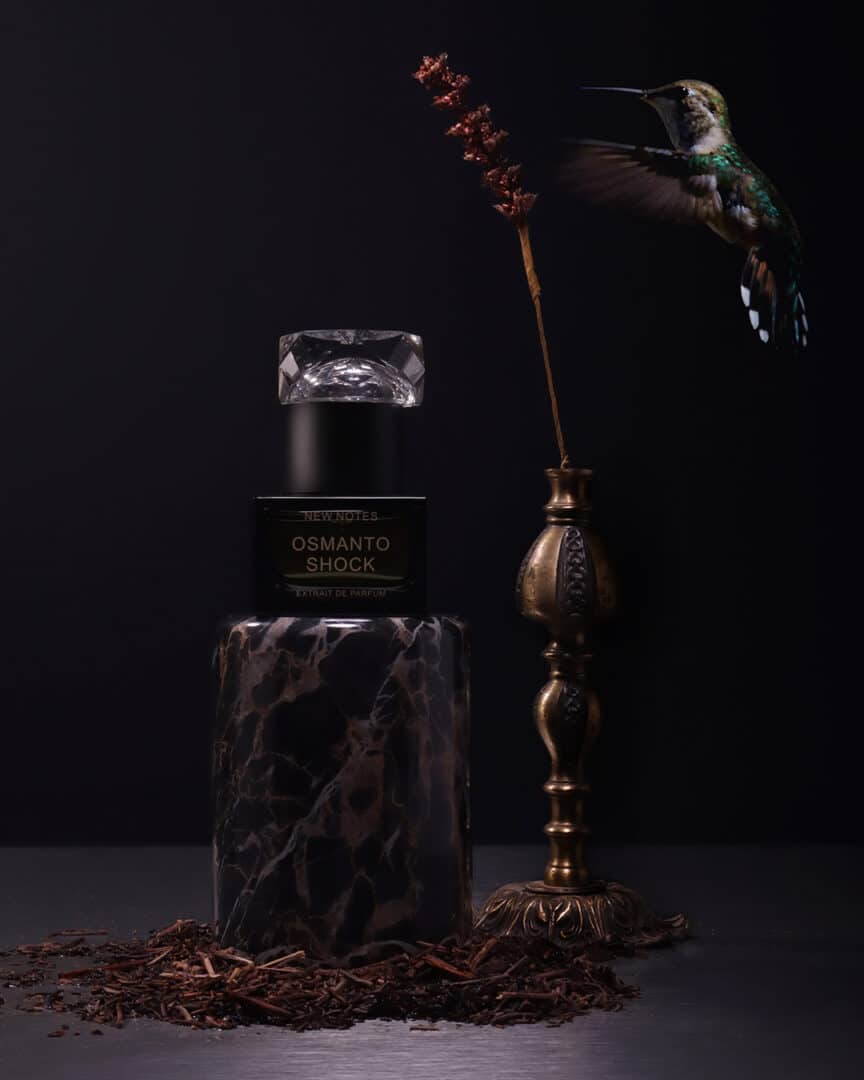 Soft flower magic
Tart and fresh, the opening of Osmanto Shock shows on my skin, while the test strip immediately comes up with powdery creamy and lush floral notes. But my epidermis initially gives way to the hesperides, rather fresh instead of fruity, accented with black pepper. Gradually, the flowers also show up on my skin, very gentle, velvety and exceedingly creamy.
The delicate peach notes of osmanthus pour into the floral bouquet, while greenish aromatic cardamom underscores the freshness of the still perceptible hesperides. In the finish, soft spices and warm woods mingle, which skillfully underline the powdery-floral flowers.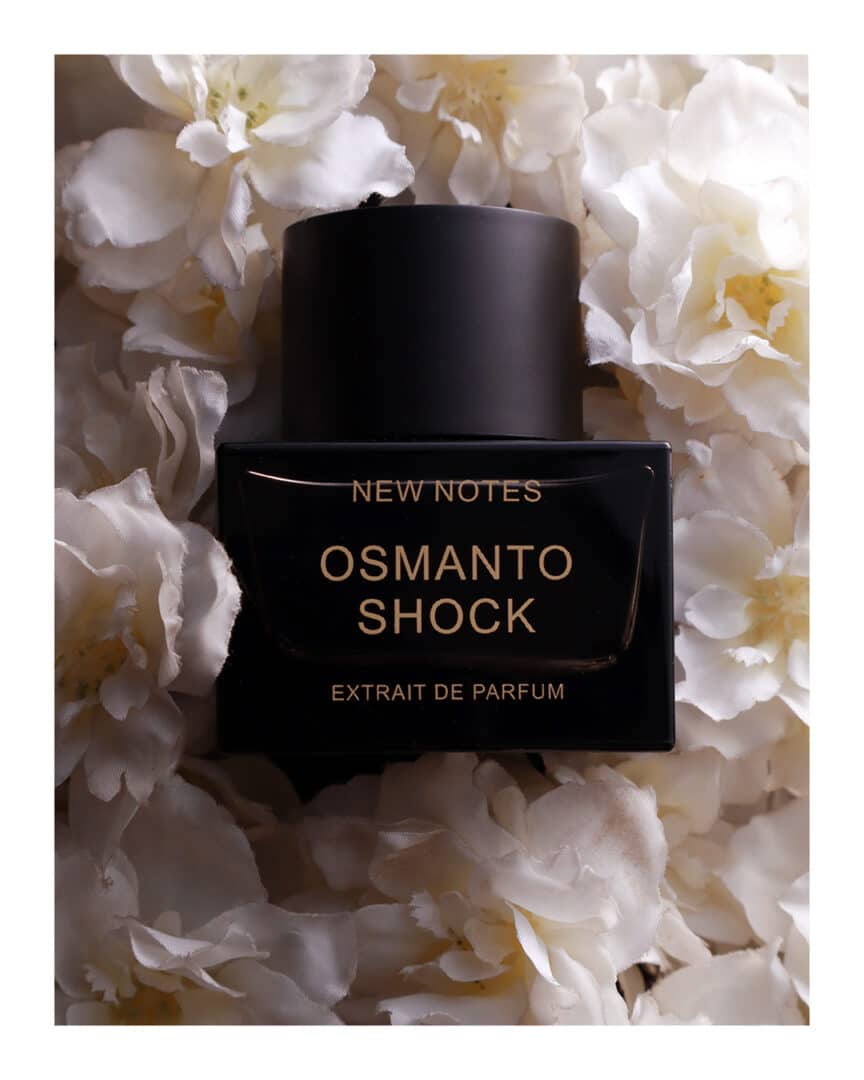 Osmanto Shock is a white-flower dream that pays homage to osmanthus, with a citrusy-fresh opening and a warm-spicy finish. Lush but never overloaded, present but not intrusive, the Extrait de Parfum is a fragrance to feel good, to immerse and enjoy. Powdery, creamy and soft is Osmanto Shock, a composition that in my eyes can be worn all year round and on any occasion. Also, for all those who are new to the world of white flower fragrances or are otherwise rather skeptical of them, Osmanto Shock could well be the right thing. As with Rosa Limone, the same applies here: definitely test it!