Eucalyptus, Menthe Verte, Oyédo & Co … a colorful bouquet of summer scented candles by Diptyque is still waiting for a review, beaming with joy, and so I do them the favor today and will introduce them all to you! There are a few, I can already tell you, and so I'll jump right into the reviewing action without much ado. Let the scented candle games begin!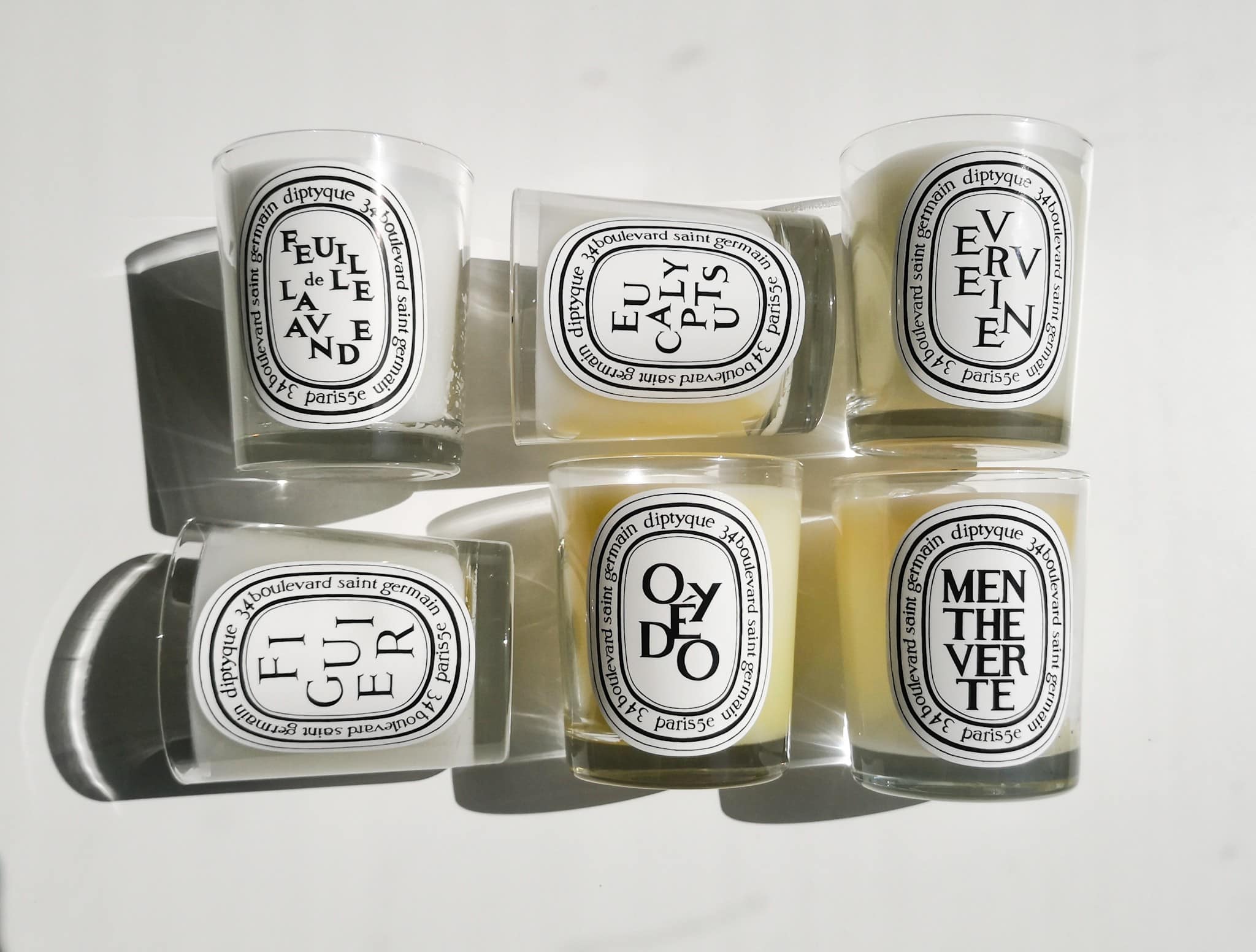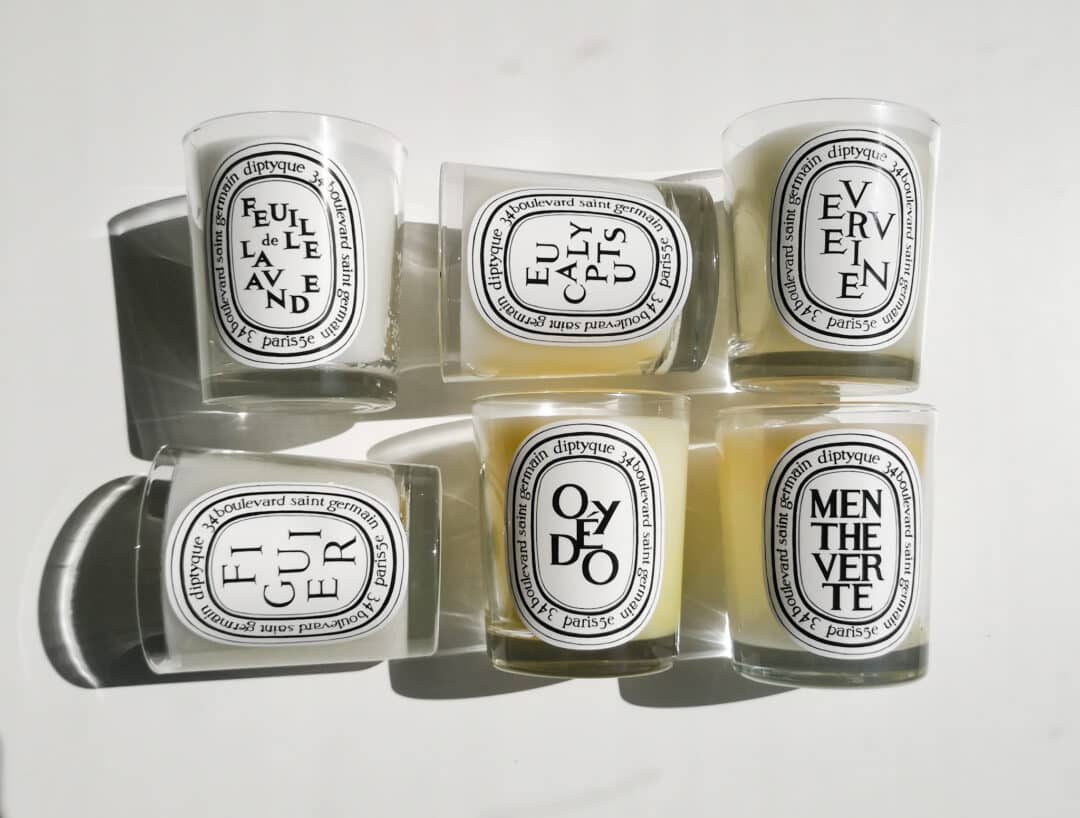 By the way, you can find a compilation of all articles around the cult label Diptyque here. In addition to numerous reviews of fragrances from the brand, you'll also find a few posts about scented candles and even an article or two about hand creams and hand soaps (some of them are only available in German) 🙂
Eucalyptus – the cool one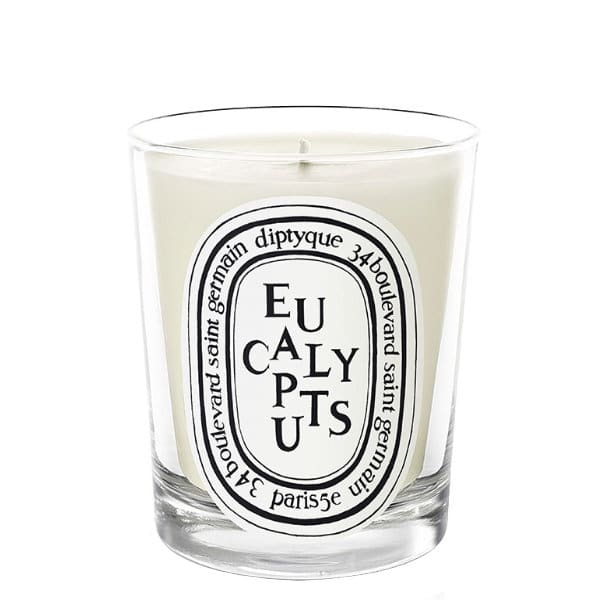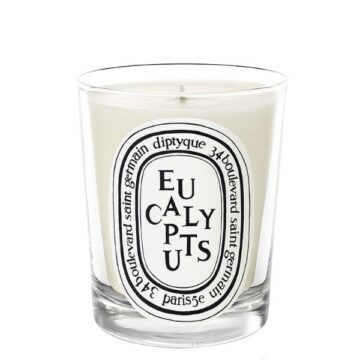 Eucalyptus by Diptyque comes up with the fragrance notes eucalyptus, white flowers, camphor and lavender. And indeed, the candle exudes the very cool, green and herbaceous accents known from camphor and the leafy favorite of koalas. The tart nuances of lavender can also be perceived. The addition of white flowers prevents the scented candle from acquiring a cough drop-like character. The floral notes soothe the green coolness and add a certain creaminess.
Menthe Verte – the green one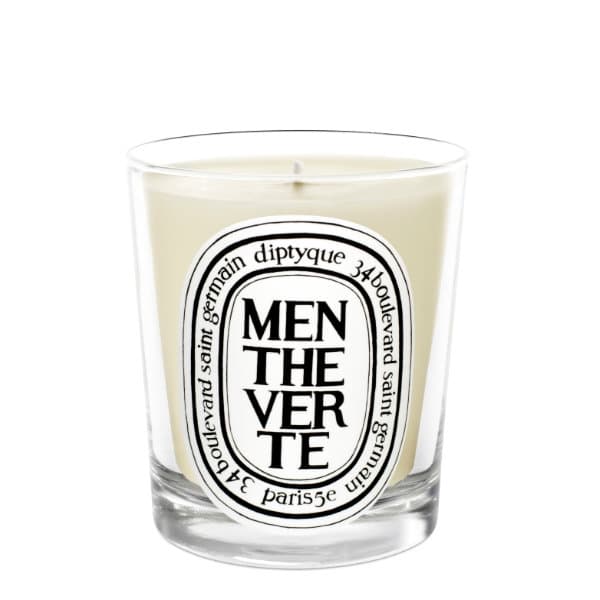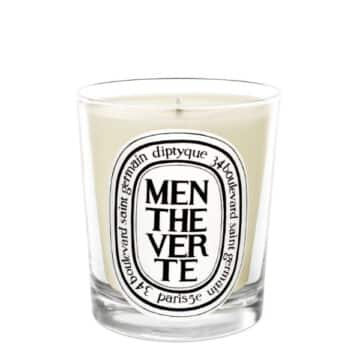 The fragrance notes of Menthe are quickly listed: Spearmint. And it is precisely these greenish-fresh nuances, carried by a gentle sweetness, that the scented candle from Diptyque also carries. Cheerful, invigorating and airy, the scent is like a balmy breeze sweeping over a bed of herbs with delicious mint. Ideal for those who love the unique fresh-sweet notes of spearmint and are looking for a rather delicate and subtle room fragrance for the warmer season.
Oyédo – the Mediterranean one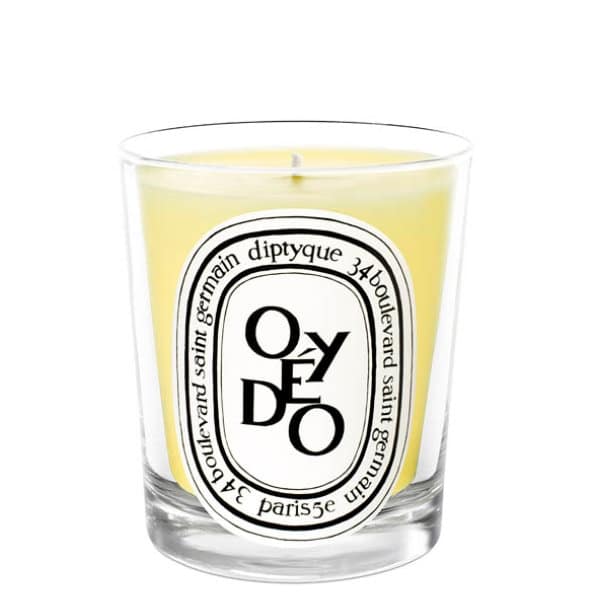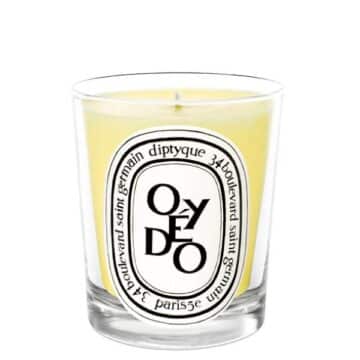 With the fragrance notes grapefruit, mandarin, lemon, thyme and woods, the scented candle Oyédo by Diptyque promises a summery Mediterranean room scenting and this promise is kept by the French cult label. Delicate citrus fruit nuances meet the striking green herbal notes of thyme to create a spring-like, light and very subtle fruit-herb mix. Ideal for those who prefer a subtle scenting of the home. Quite suitable also for the bedrooms.
Verveine – the citric one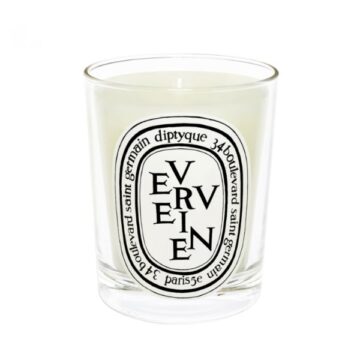 For me, verbena always smells somehow like a good mood. This citrus green that is refreshing but also sweet like a mint that lives out its fruity side. So is the scented candle Verveine from Diptyque. Only one ingredient is included – Verbena – and this is perfectly implemented in the room fragrance. Fresh, spring-like and cheerful, Verveine exudes incredible optimism and creates a comforting and invigorating atmosphere. A fragrance that I can imagine, among other locations, excellent for the kitchen.
Figuier – the fruity one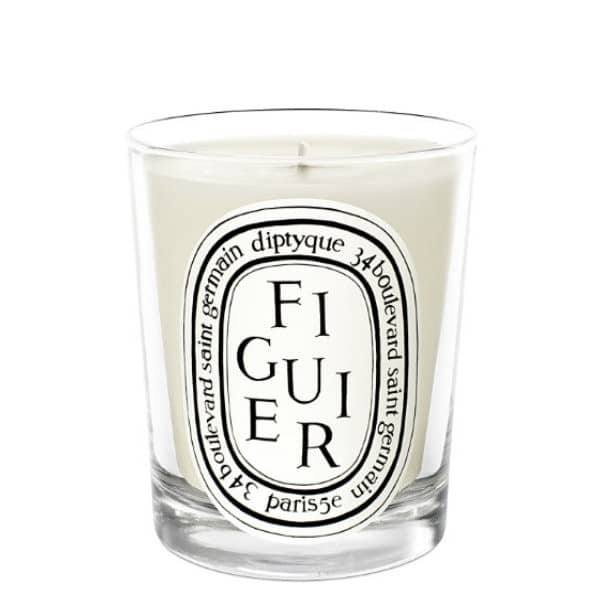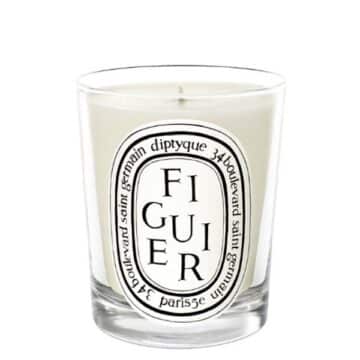 Figuier by Diptyque is the fig among scented candles and a room fragrance that I would almost call a classic. Delicate, green, fruity and underpinned by a very special creamy-woody nuance, Figuier is for me so far the summer scented candle par excellence. I always think I also perceive a light and exceedingly milky coconut note in the fragrance, but only subtly. Ideal for those who want a fruity scenting of your premises and for fig fans anyway a must-have! 🙂
Feuille de Lavande – the herbaceous one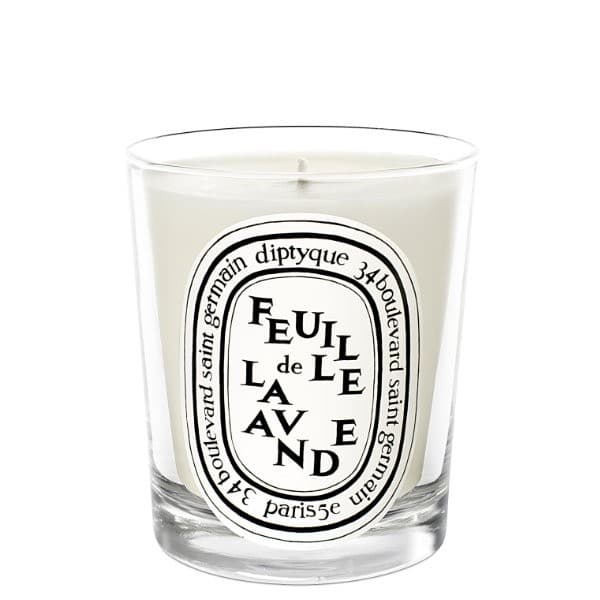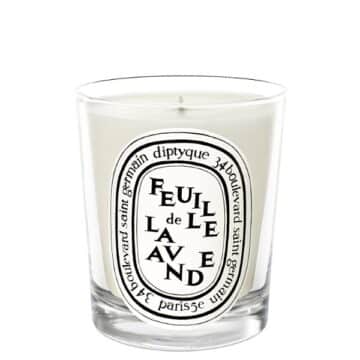 Lavender and leaf green are the ingredients of the scented candle Feuille de Lavande from the house of Diptyque and what can I say: What they call, is what you get. Delicate, herbaceous and beautifully scented with blooming lavender, the candle is like an olfactory short trip to Provence. A fragrance that carries freshness and purity and at the same time also an incredible calm and relaxation. A room fragrance that I can imagine in almost any room.