I have fished two special treasures out of my to-review box today, namely Dorasima by Pana Dora Sweden and Aswan by Widian. Two creations that I think could fit perfectly together in this review, because both could be real crackers, bursting with opulence and power. What more could you want on a stormy Friday, when the rain is whipping from the sky and you wonder what else may be in store for us in the coming night, when hurricane "Zeynep" will sweep over the north and thus also our tranquil village on the Baltic Sea coast.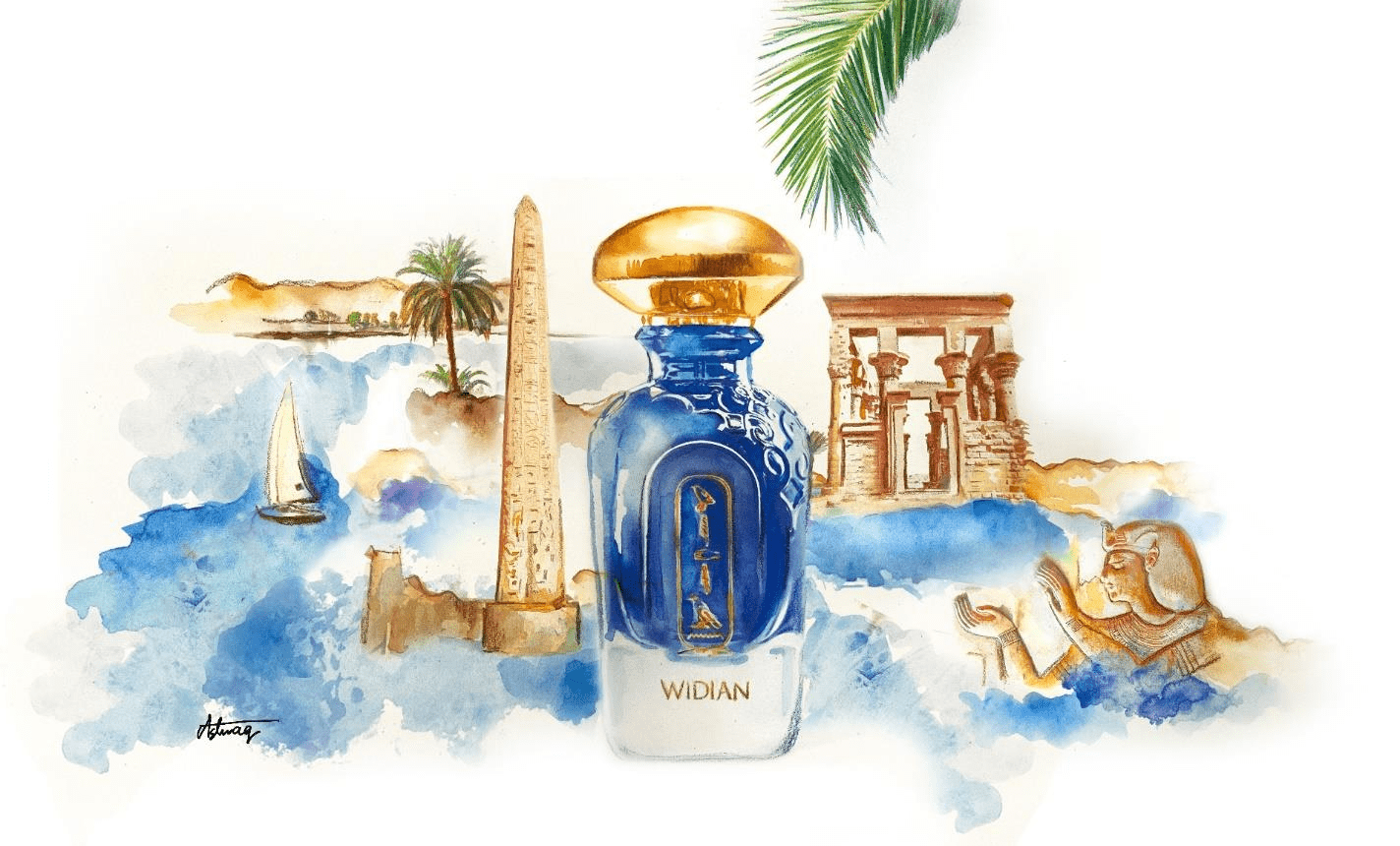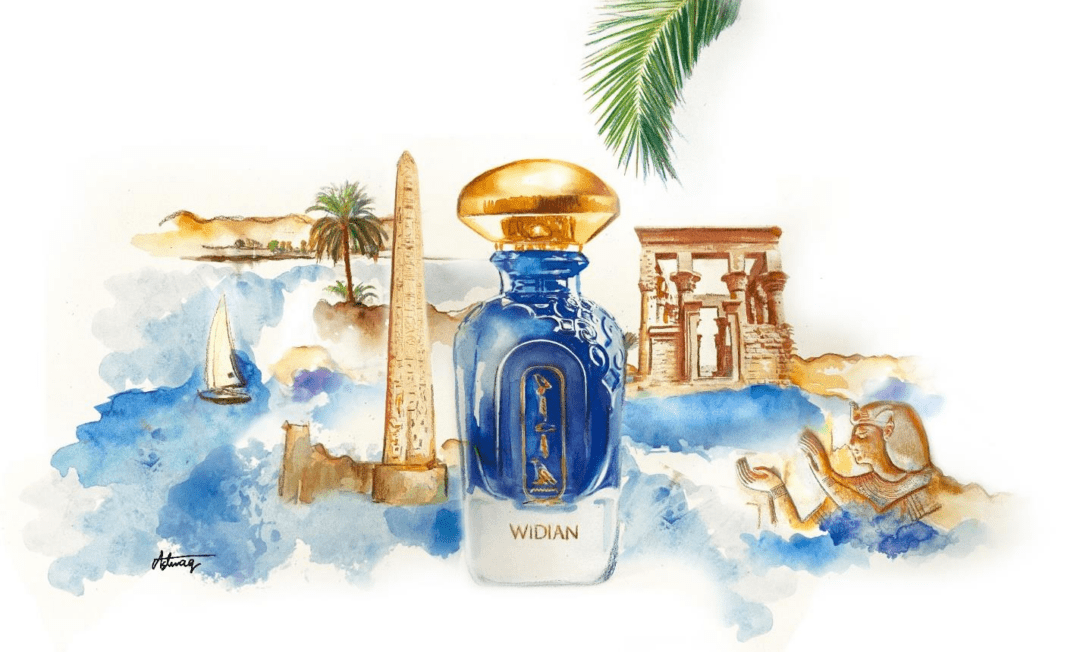 But first of all, Dorasima and Aswan are on the program, which will take us today into oriental fragrance realms. I already presented the deer-headed collection of Pana Dora Sweden to you last autumn (read here). The label with the bottles, which are admittedly reminiscent of Penhaligon's portraits, is already in my good books due to the fact that it comes from Sweden. In addition, excellent and expressive fragrances, which were developed by perfumer and brand founder Ibrahim Al Zouabi. What more could you want?
Widian, on the other hand, is still a relatively blank page in the fragrance diary. I wrote "relatively", because until recently the brand was still called AJ Arabia and in the depths of our archive I finally found two reviews, which I have linked to you here. The fragrance house and its creations are still new to me personally. A look at the range of fragrances from Widian offered at Aus Liebe zum Duft lets me mentally write a small note to myself, because some Eaux de Parfum have been added since 2015, which have not yet been reviewed here at all. This should be changed urgently! 🙂
Dorasima – Pana Dora Sweden
Let's first look at Dorasima of the Swedish-Syrian niche fragrance label Pana Dora Sweden, which was founded in 2019 by Ibrahim Al Zouabi in Emmaboda, Småland. We remember, the brand pays homage to the beauty of Sweden, the history, the nature and the traditions of the country as well as its people, its openness and its sometimes seemingly infinite expanse. Al Zouabi, who can look back on a career of over thirty years as a perfumer for well-known companies, combines all this with his oriental roots and thus creates a very special fragrance atmosphere that seems very lush for the often rather minimalist-cool Nordic country, but thanks to the excellent creations is absolutely suitable and coherent.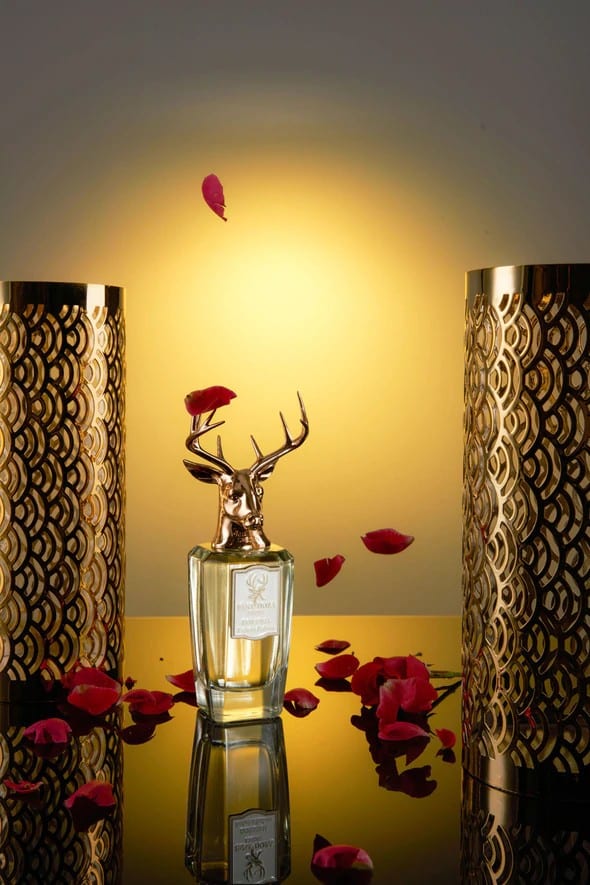 Pana Dora Sweden announces a floral-fruity fragrance and the ingredients confirm this: bergamot, lemon, orange, rose, jasmine, orange blossom, lily of the valley, violet, cedarwood, sandalwood, agarwood (oud), musk, amber, vanilla and leather. That sounds exciting and gives hope for something great.
Spring-like flower greeting
A colourful bouquet of Hesperides opens Dorasima, the youngest offspring of Pana Dora Sweden. Soon creamy-powdery white flowers underline the tart-tangy citrus fruits, gradually becoming more intense and finally taking over the scented rudder. The dry-looking water notes of the lily of the valley – an olfactory paradox, but just as perceptible – meet delicate orange blossoms and creamy-bright jasmine. The citrus fruits still accentuate this bouquet of flowers, giving it freshness and lightness.
Rose and violet provide further sweetish-floral facets and thus create a complexity that gives Dorasima depth and intensity. Sandalwood, amber and vanilla immerse the eau de parfum in a woody-spicy warmth that is extremely comfortable and pleasant. Cedar wood underlines this olfactory mood, while the finest flowing suede envelops the fragrance and powdery musk offers it a feather-light-looking base.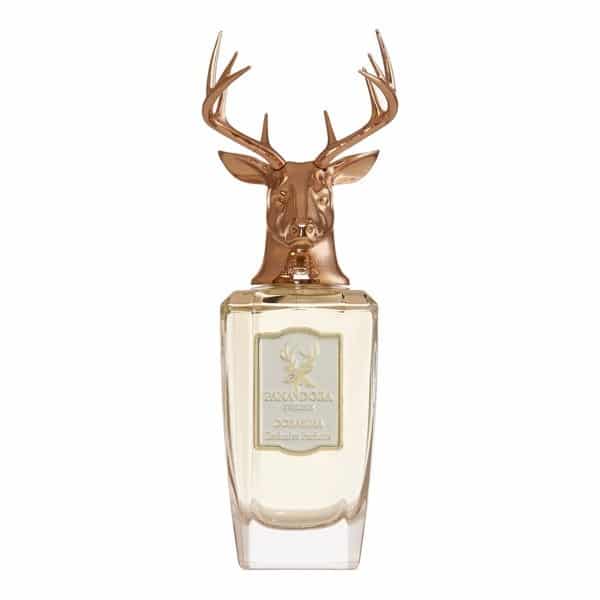 Personally, I would rather assign Dorasima to spring and summer, rather than the cooler season from which the creation from Pana Dora Sweden is supposed to be inspired. But perhaps it is precisely this magic of the warmer season and the thoughts of it that give hope for sun and warmth in the long, dark and icy winters in Sweden. Dorasima, in any case, would be absolutely suitable as an olfactory glimmer of hope. It exudes lush, creamy-beguiling and lovely floral nuances, accentuated with citrus freshness and accompanied by constantly warm wood notes. A present, but not intrusive fragrance that always maintains posture and can come up with a considerable durability. Friends of magnificent flower-wood combinations should definitely put this creation on their to-test list. 🙂
Aswan – Widian
Now to our second candidate from the house of Aj Arabia or Widian. An eau de parfum with a perfume oil content of a whopping 24%, which could actually call it Extrait de Parfum. Widian himself categorizes it as Eau de Parfum, and so I naturally comply in this regard. Aswan belongs to the Sapphire Collection, which includes the creations London and New York in addition to today's candidate. All three are wrapped in – nomen est omen – sapphire blue bottles, the shape of which is inspired by the magnificent Sheikh Zayed Mosque in Abu Dhabi, the hometown of the Fragrance House Widian. The trio revolves around impressive cities and is a "tribute to the metropolises of this world".
The hieroglyphics that adorn the bottle of Aswan in bright gold clearly point the way to Egypt. Aswan is therefore a reminiscence of the historically impressive Nile city of Aswan, at the gates of which the famous and eponymous dam is located. The history of Aswan dates back to 4. Millennium BC. In ancient times, the numerous quarries around the city were the source of valuable stone raw materials, which were used for the construction of pyramids and temples and much more. were used. Due to its strategic location on the riverbank, the stone estate could be transported relatively easily by ship to its destination.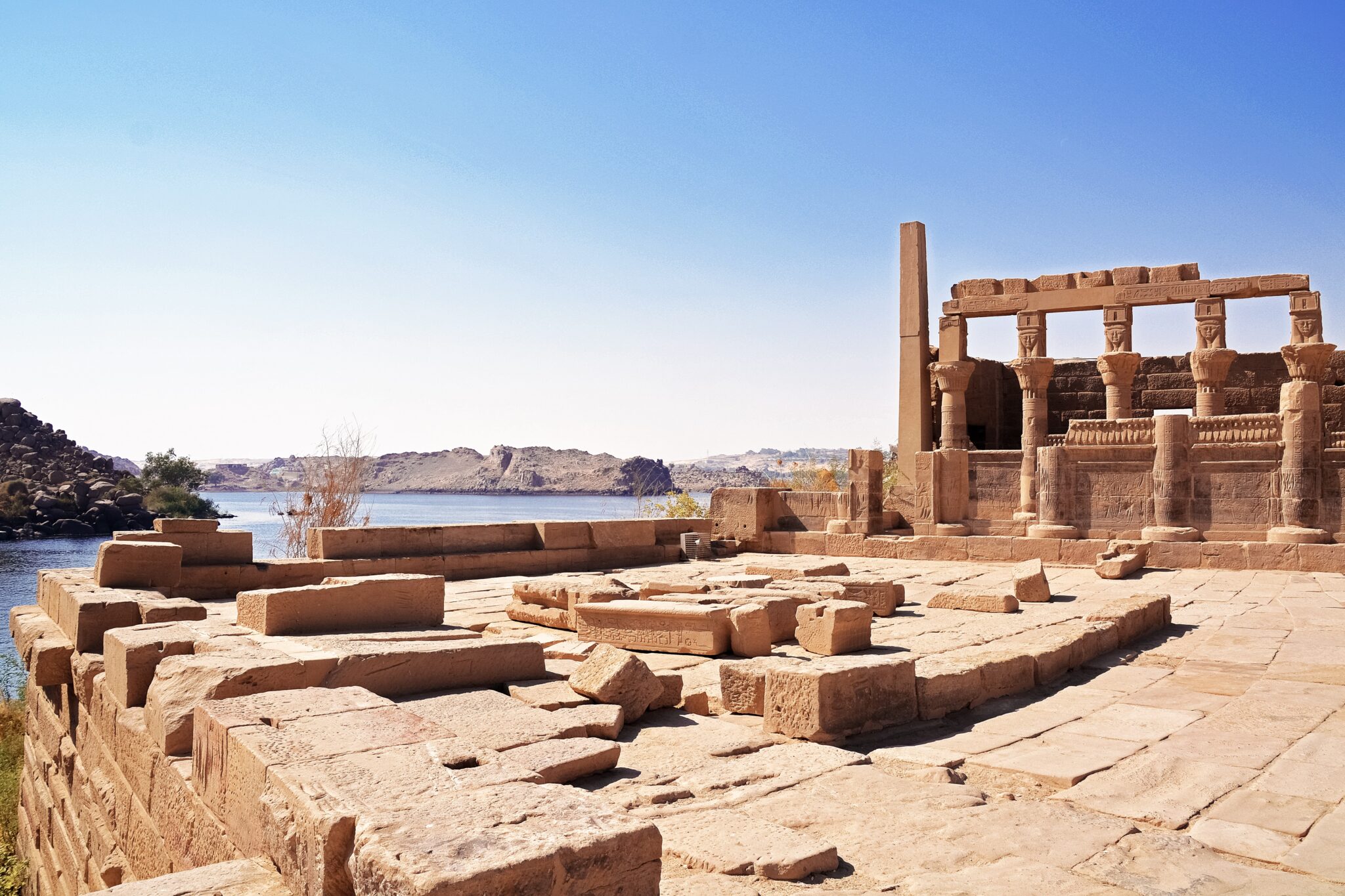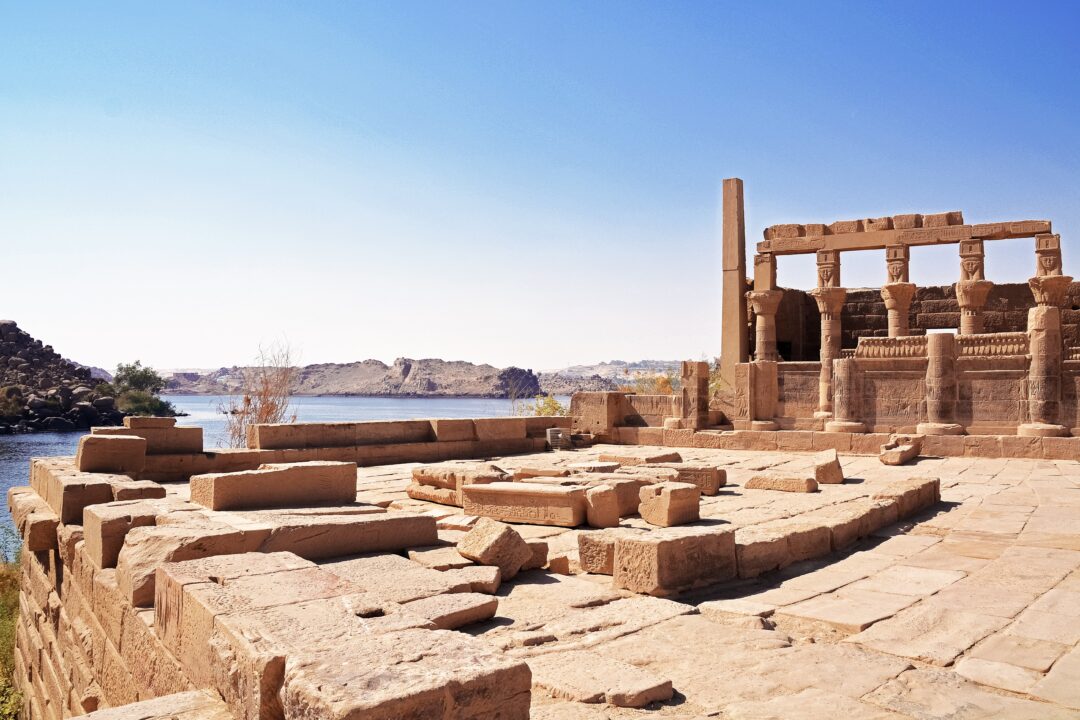 Like Pana Dora Sweden, Widian also wants to combine Orient and Occident. Reconciling the traditional values of Arab perfumery with the modern values of the Western world. Here, of course, the Abu Dhabi niche fragrance label does not unite the Orient with Sweden – as Ibrahim Al Zouabi does – but rather with the French Haute Parfumerie, which the brand founder Ali Al Jaberi learned to love during his stay in Paris.
Aswan's two collection colleagues, New York and London, were created by Jordi Fernández. And also the third creation in the sapphire collection comes from his pen. As the brand confirmed me. As soon as I know more, I will of course note this here.
The fragrances of the Eau de Parfums Aswan are assured: bergamot, pink pepper, raspberry, violet leaves, cedar wood, amber, patchouli, vanilla, tobacco, coumarin, musk and leather.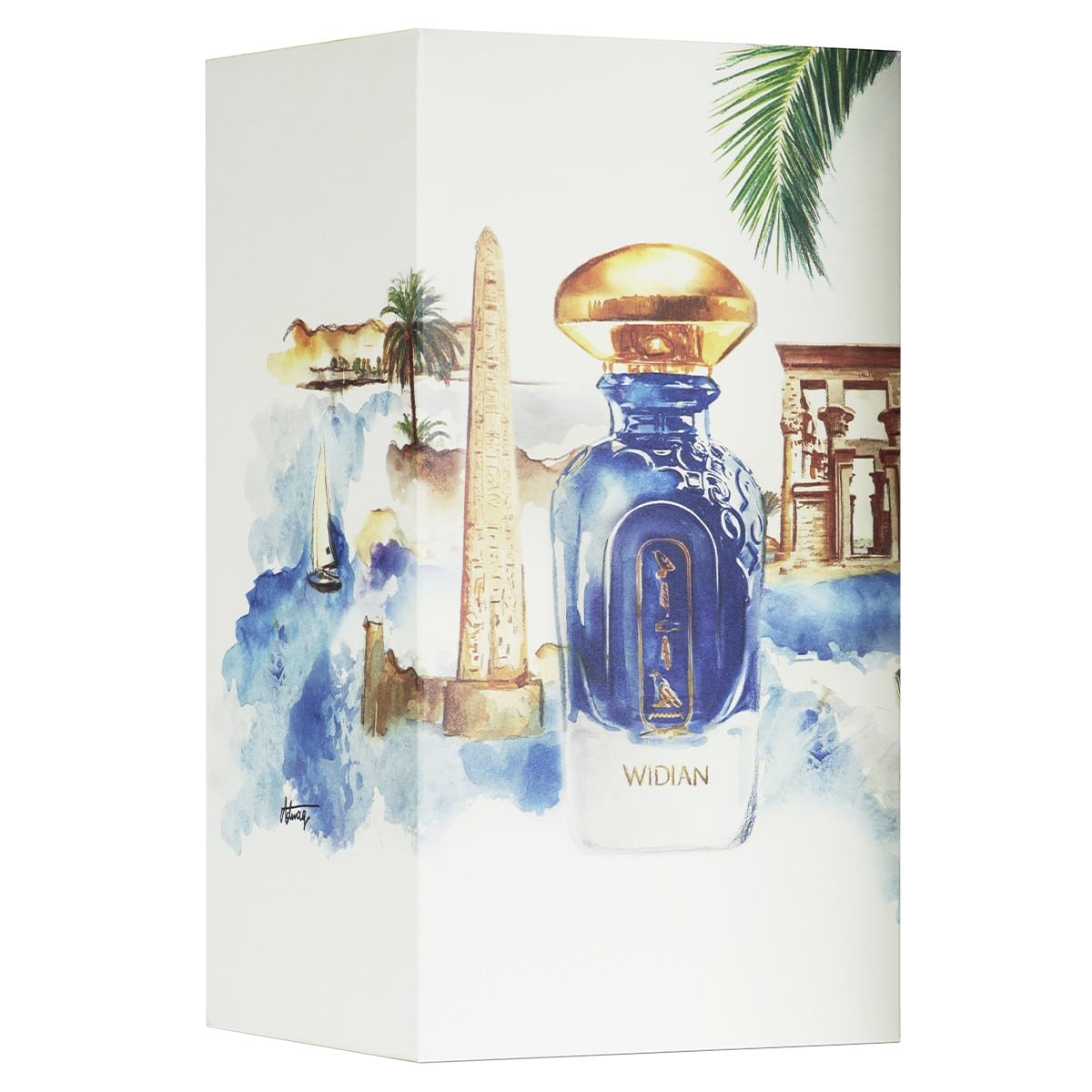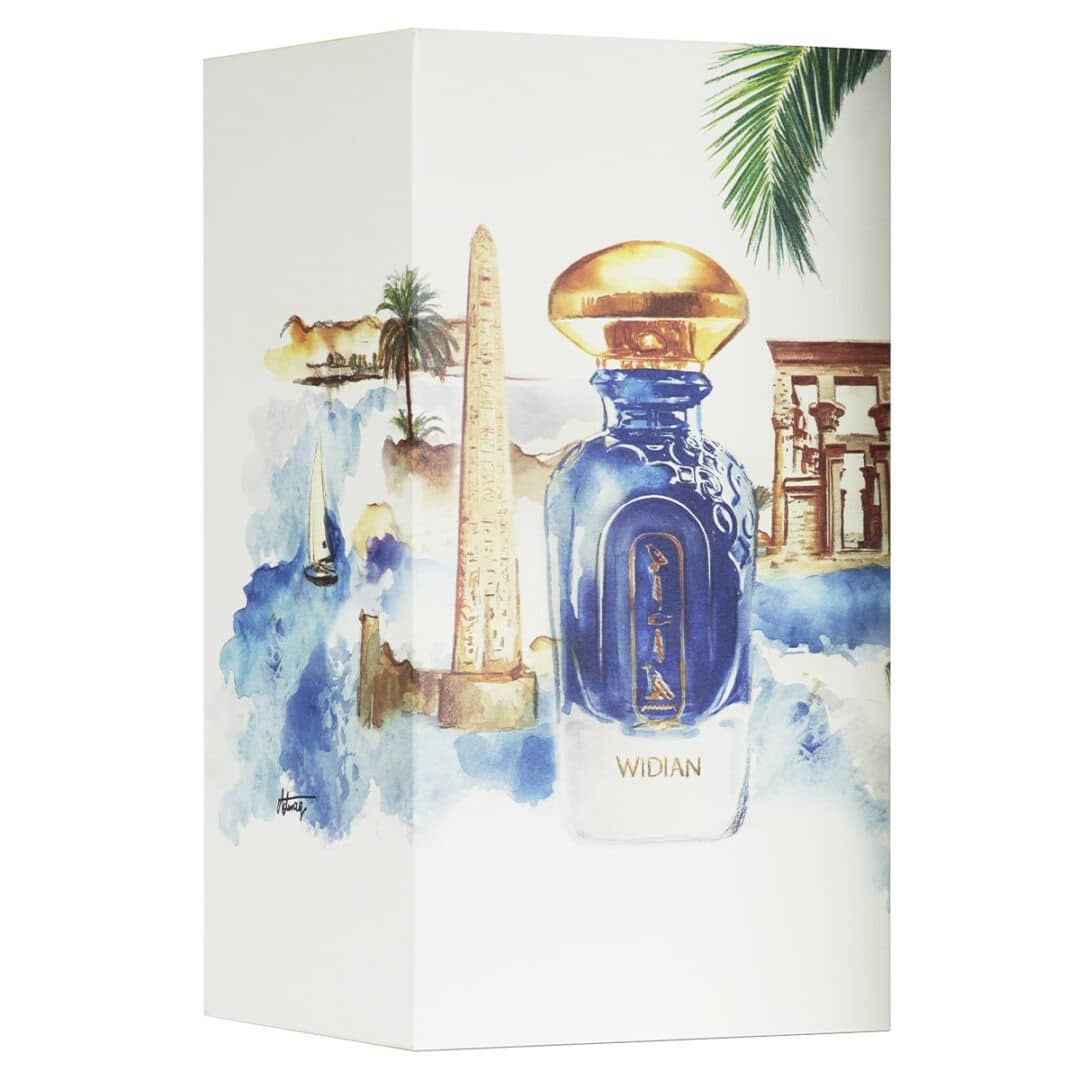 On the banks of the Nile
Tart-green bergamot meets a dry pepper heat, which makes the prelude of Aswan extremely tingling and tangy-light. Raspberry sprinkles a pinch of sour fruitiness. Violet leaves and cedar wood bring herbaceous-greenish and clean wood nuances into play, while dark leather notes add depth and volume to the fragrance.
Patchouli emphasizes these finely leathery facets with a subtle creamy earthiness. Tobacco gives Aswan aromatic warmth and does not require the honey sweetness usually associated with the fragrance note.
Coumarin and vanilla provide spicy moments reminiscent of the typical hay-like notes of the tonka bean and blend beautifully into the leathery-greenish ensemble of the fragrance.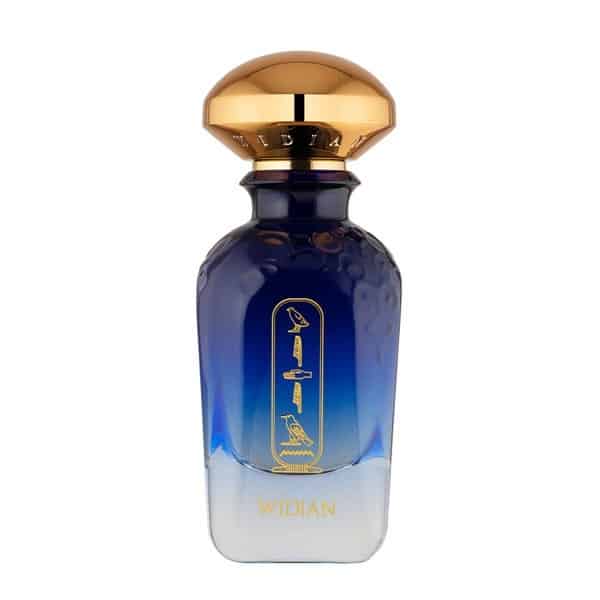 Soft, warm and spicy is Aswan, refreshed by bergamot and raspberry, accentuated by pink pepper. A fine and elegant leather fragrance that is extremely relaxed, resting in itself and absolutely modern. The latest creation by Widian presents itself as a distinguished and stylish fragrance companion, which I can imagine – whether of its noble and restrained nature – as a fragrance for the office and everyday life. A beautiful Eau de Parfum with a medium presence and a good durability, which really makes you want more. I promise to review the missing fragrances of Widian soon. 🙂